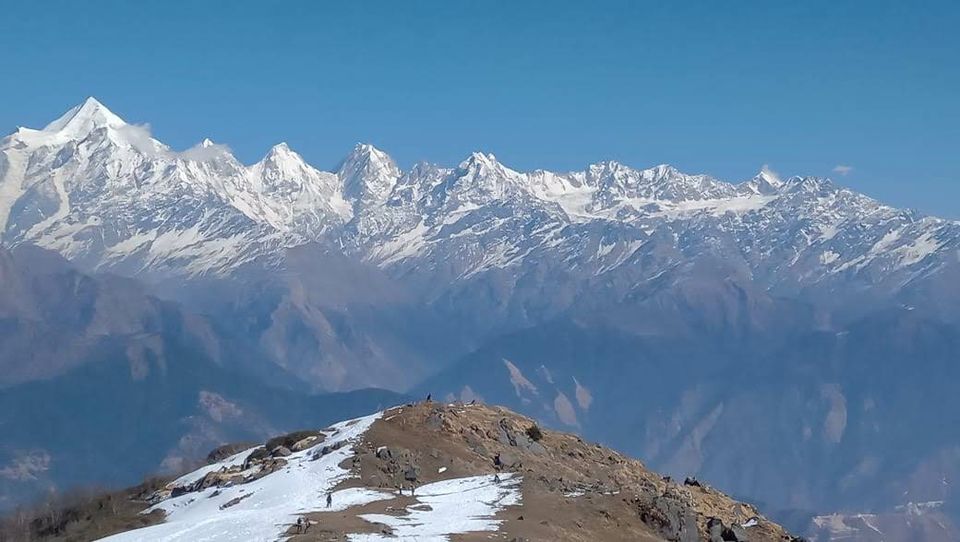 Before this trip I am very excited for seeing snow. Because i never saw it. Me and my trip buddy Antriksh Gautam.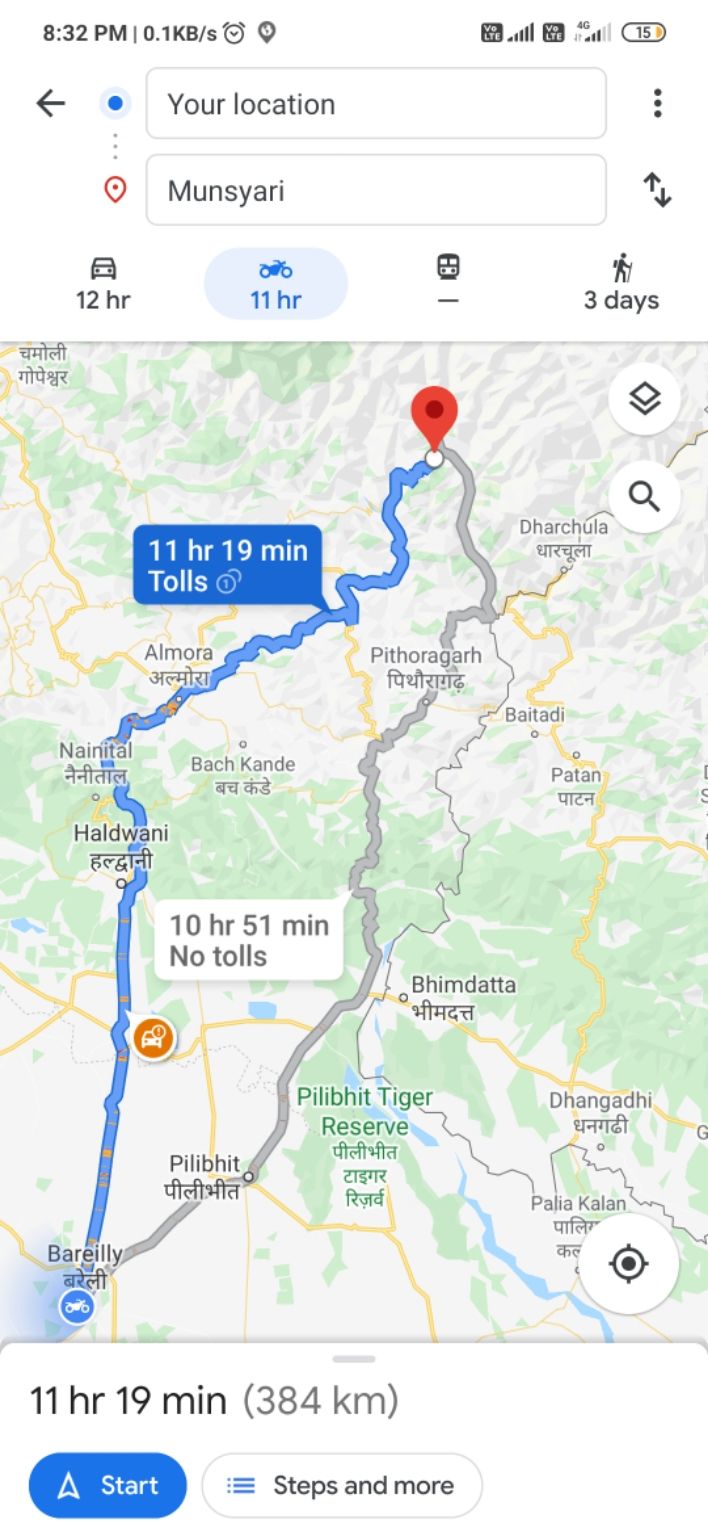 W started our trip at around 4 pm.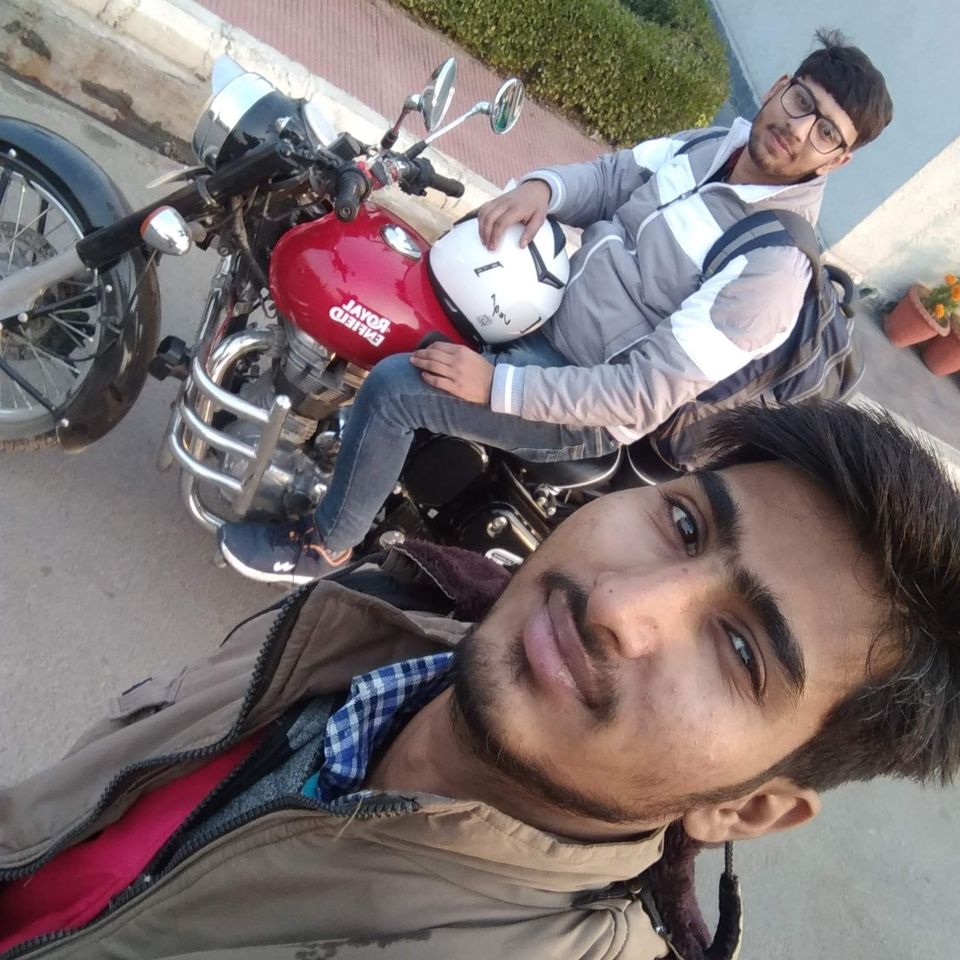 Then after covering 140 km from initial point Bareilly we reached Nainital at around 8:40 pm.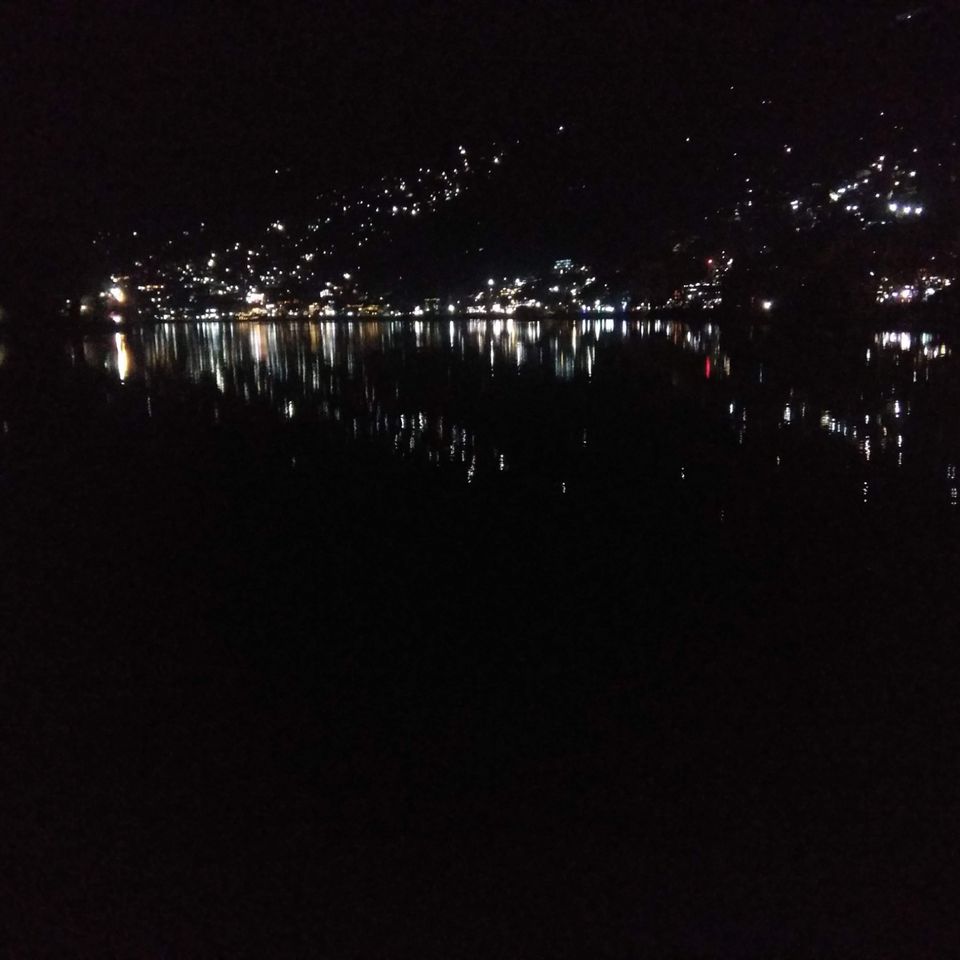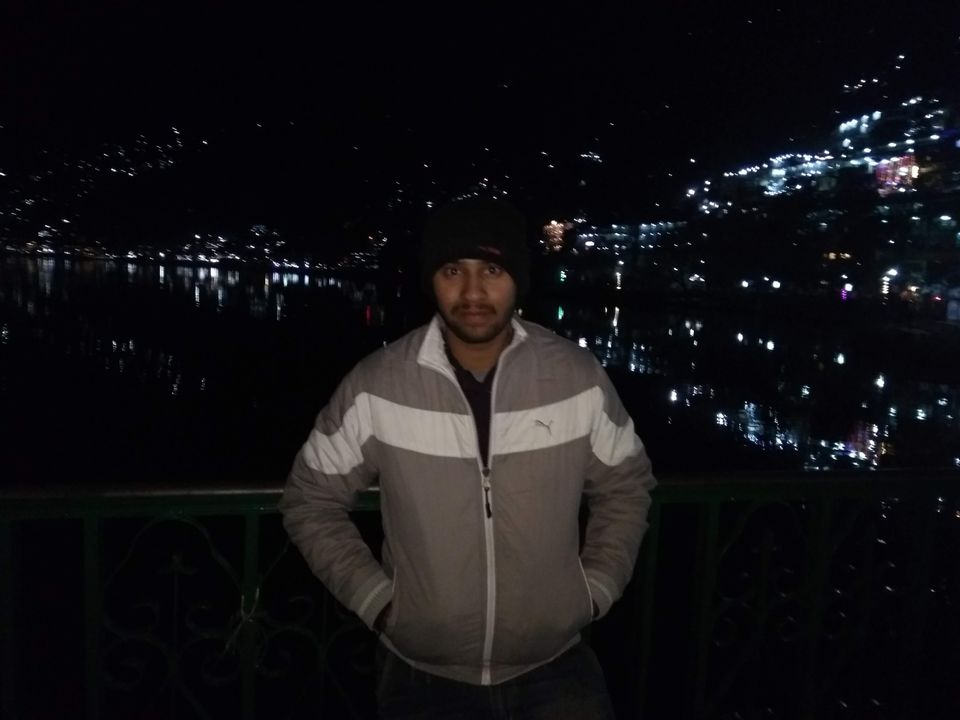 Some pics with fog lights🤣.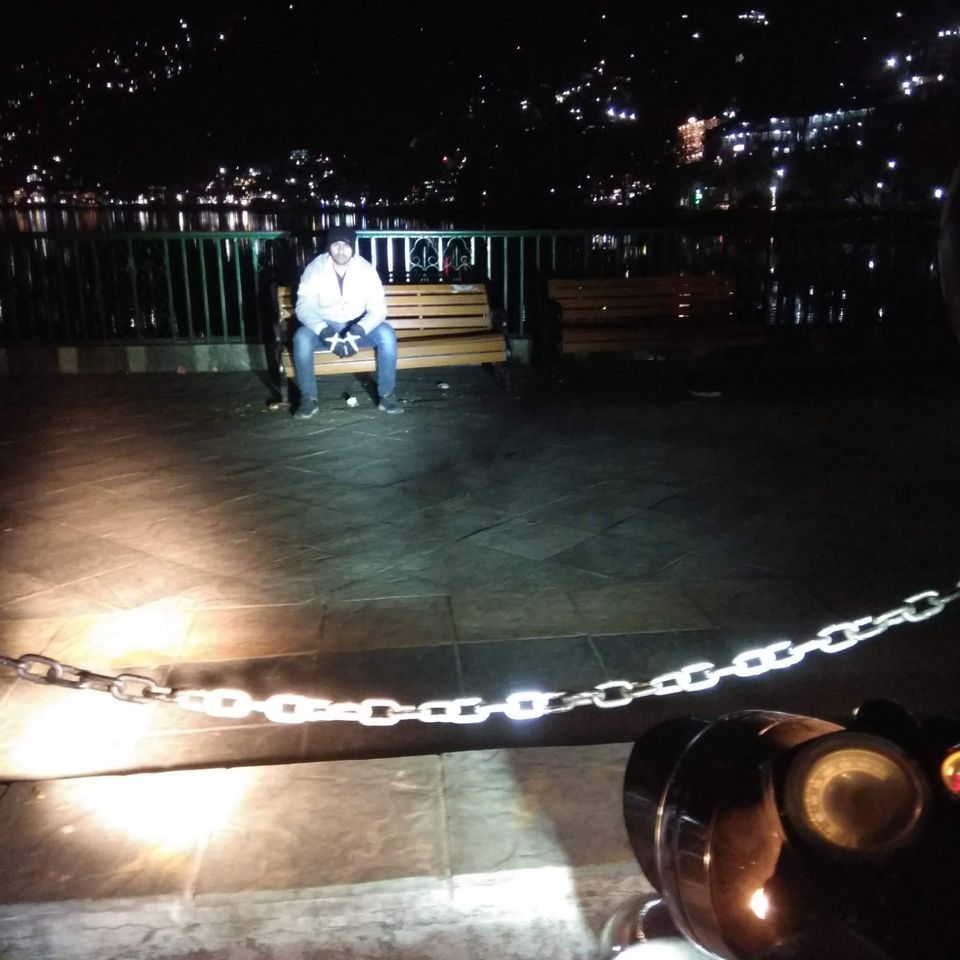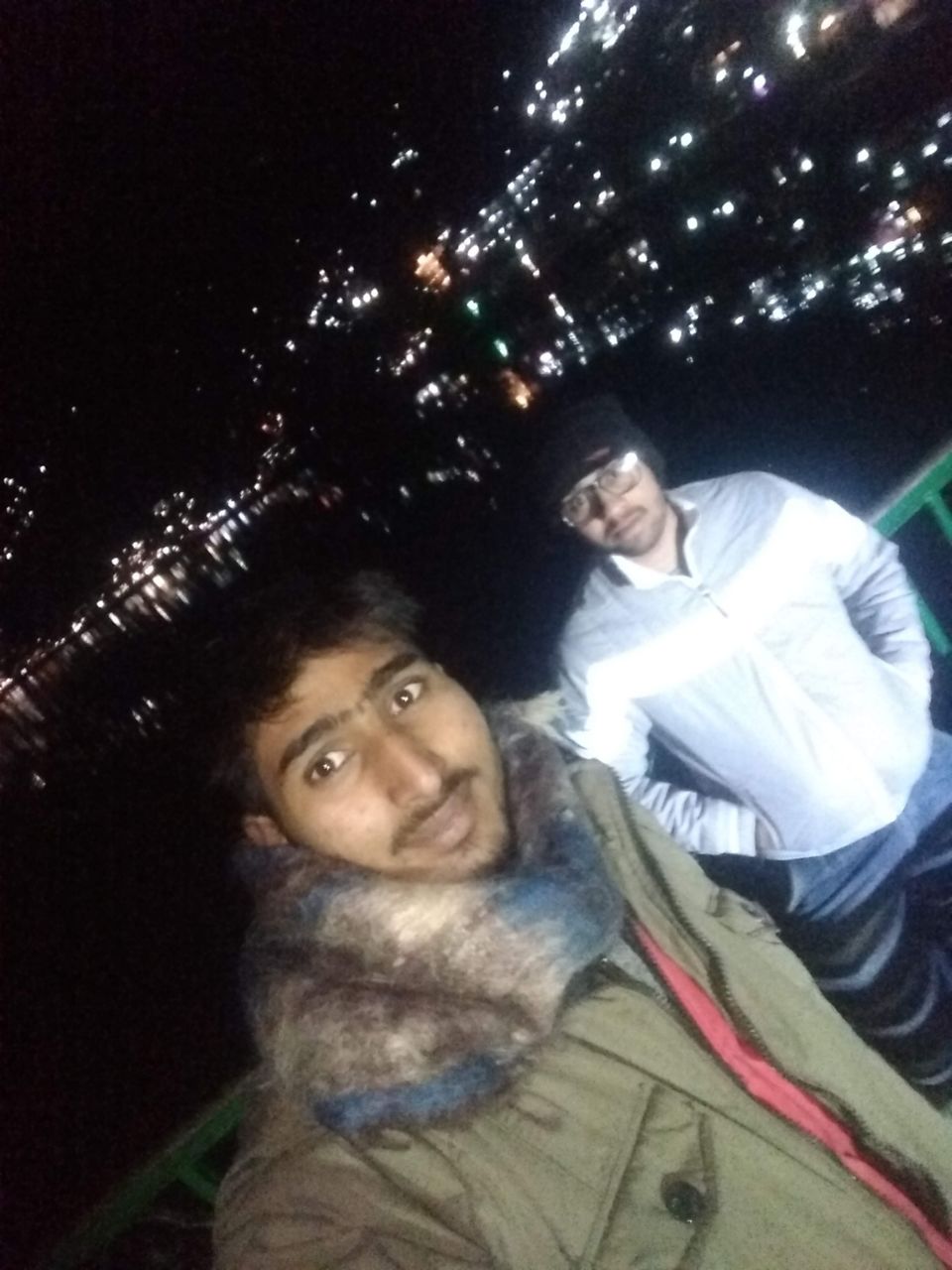 Then around 12:10 am we reached Almora which is one of the biggest city of Uttrakhand.
Then something happened - the police who are on petroling of that area asked us about who we are , where are we going they took pictures of our Aadhaar Card then suggested us to stay at Almora for some hours and not to travel at that time because the way to Munsiyari is a very rough road and no highway therefore animals like leopard attacks on people passing through these roads because there will be no one except forest.
So we took their advice as we were on bike so that any animal can attack on us which was not safe so we take a halt of around 4 hours at that city and doing nothing but try to keeo warm by bonfire (alaw).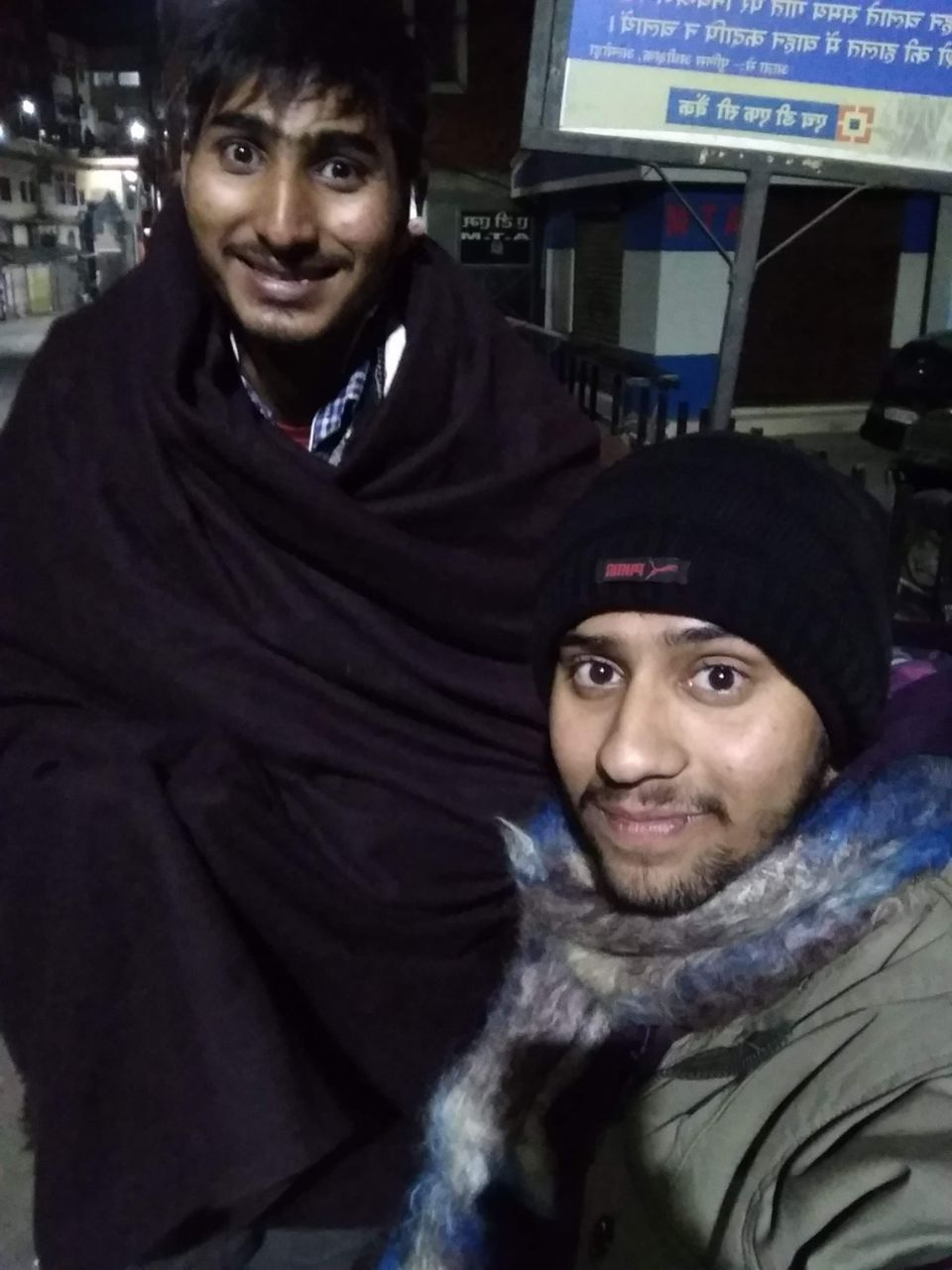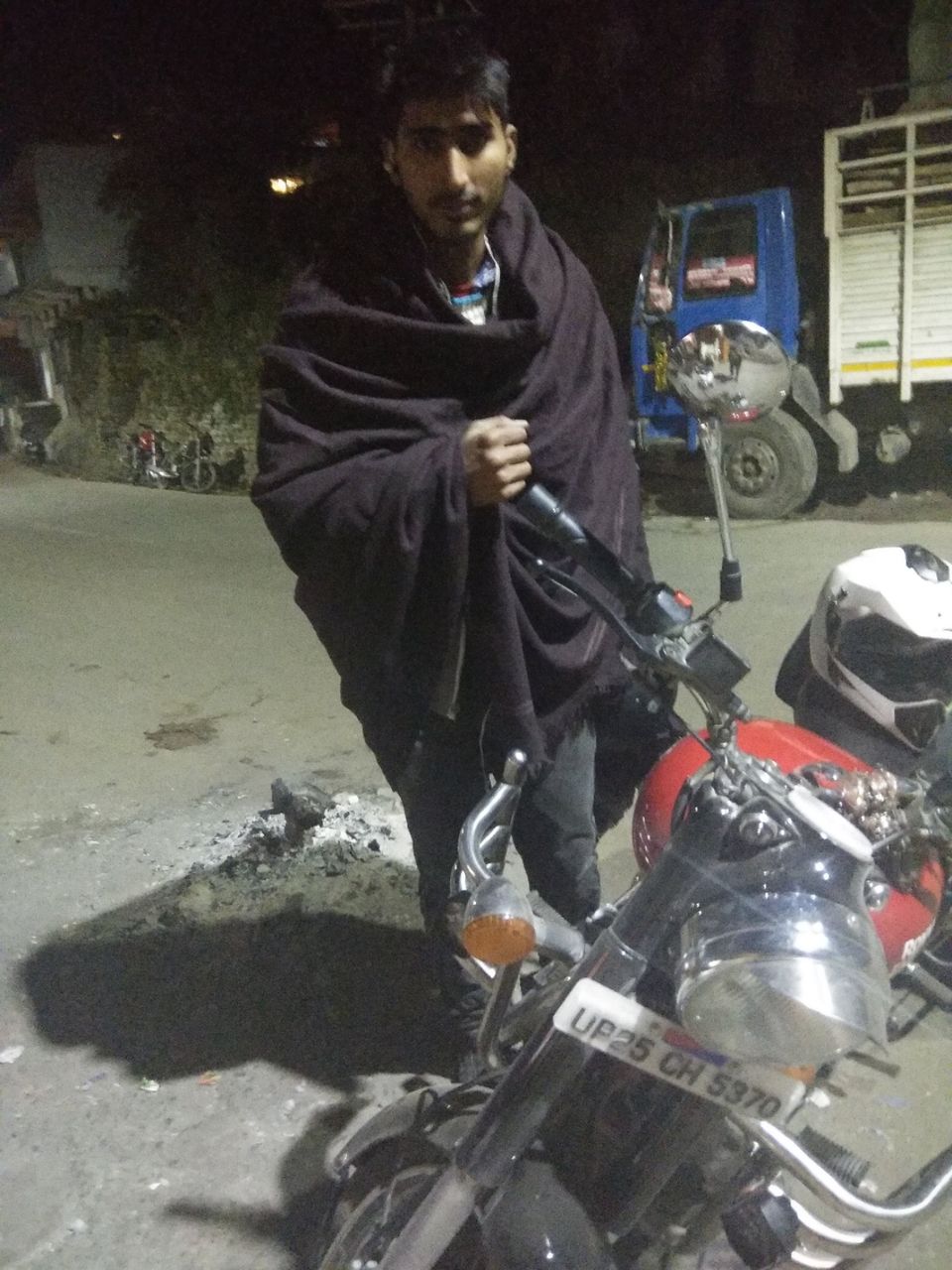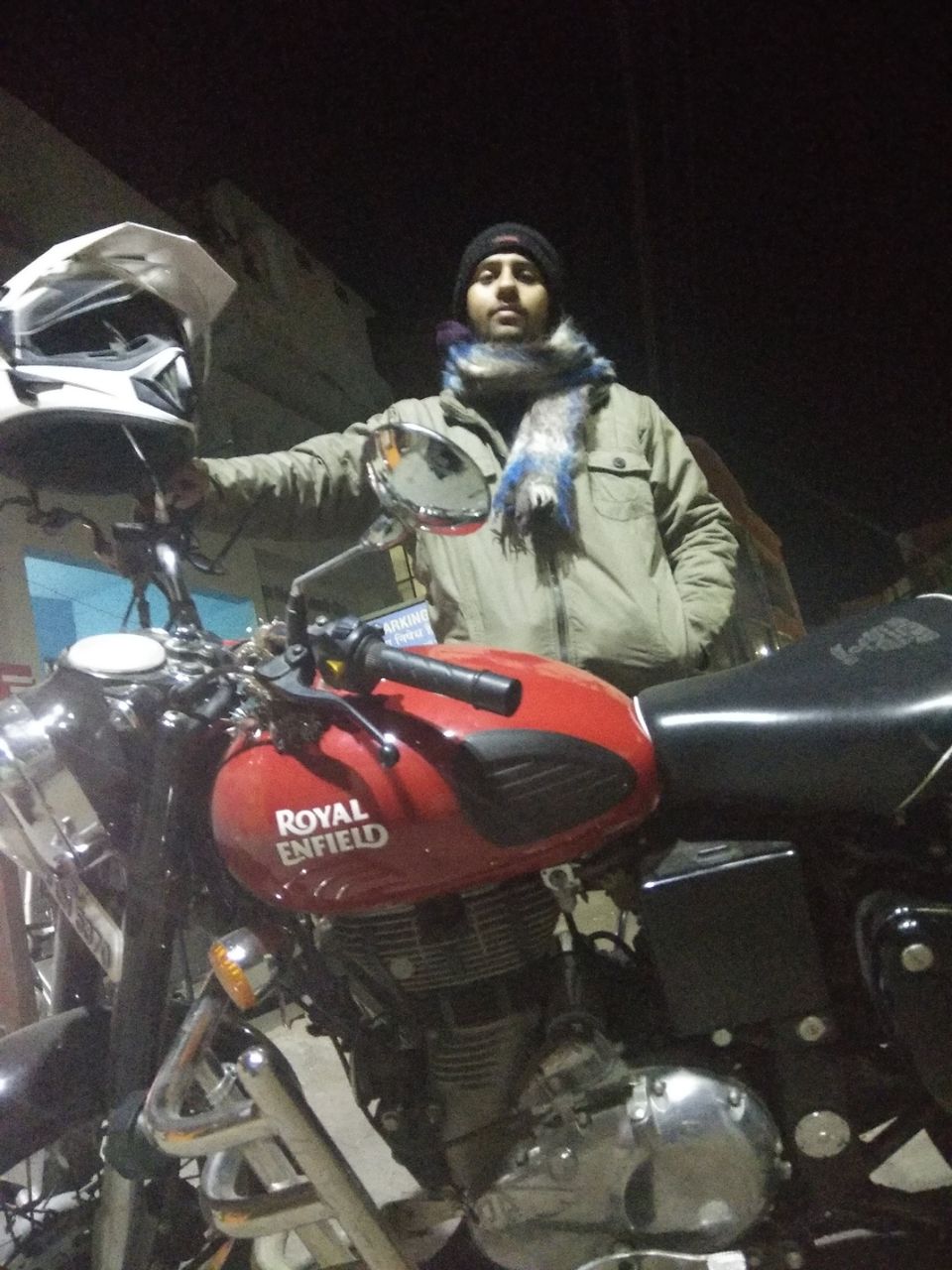 After travelling the whole day we took some serious shots of nature.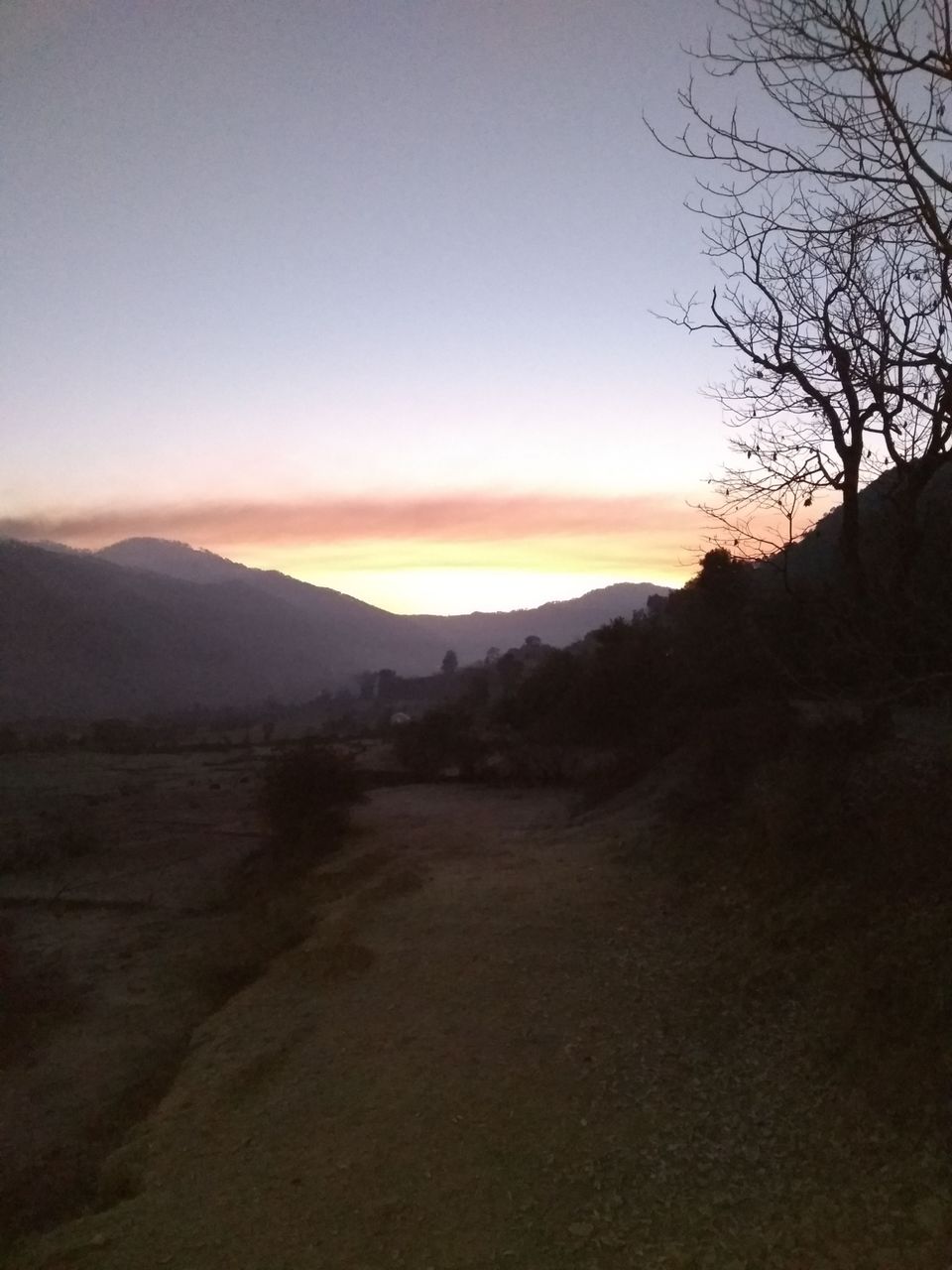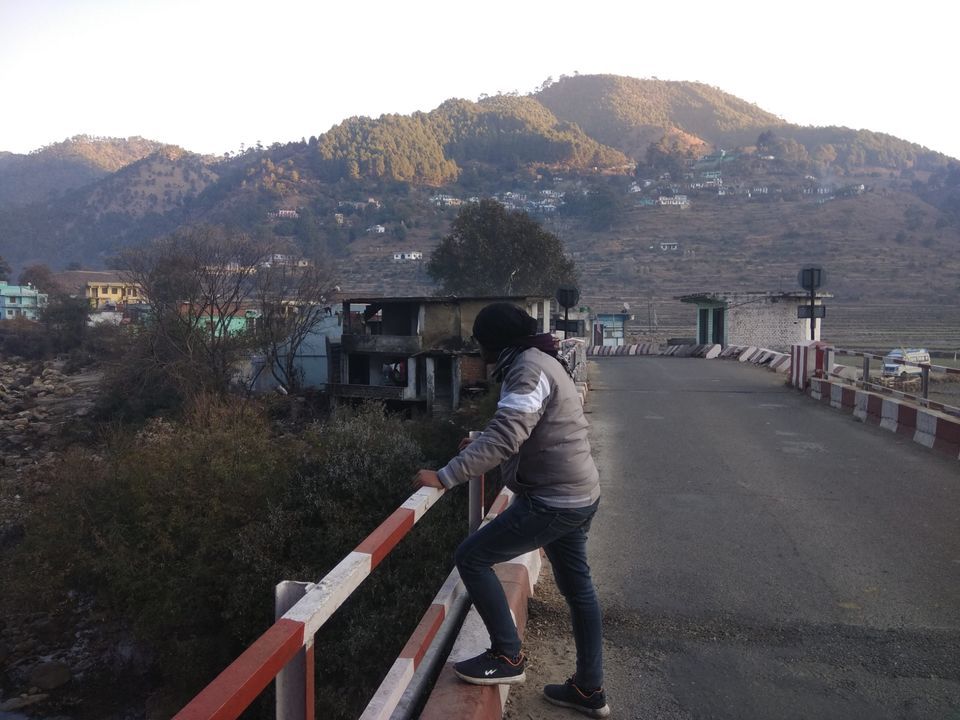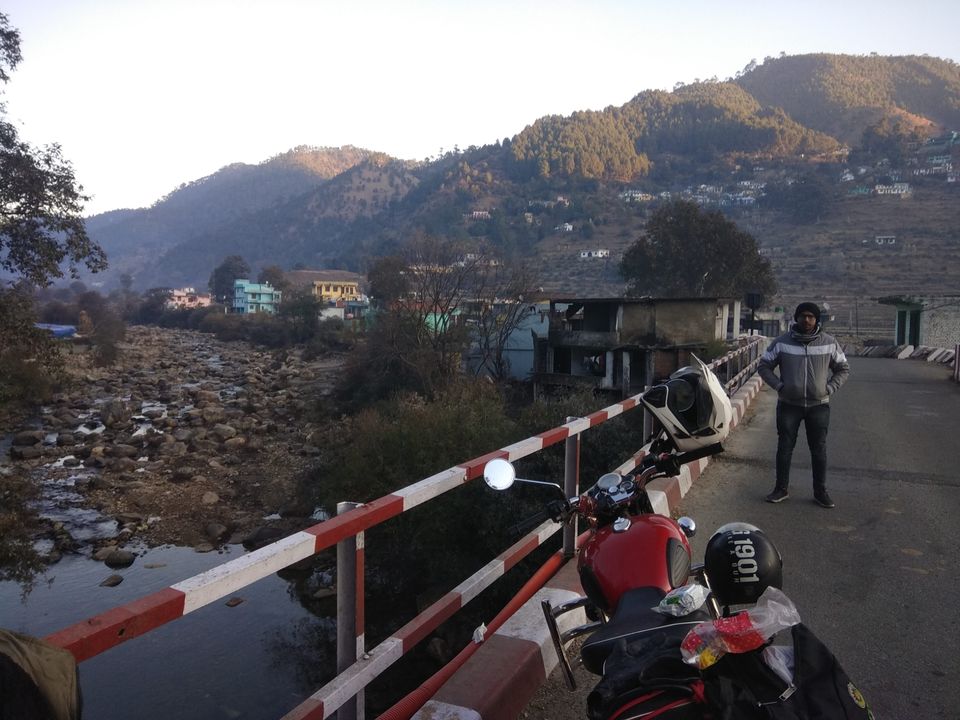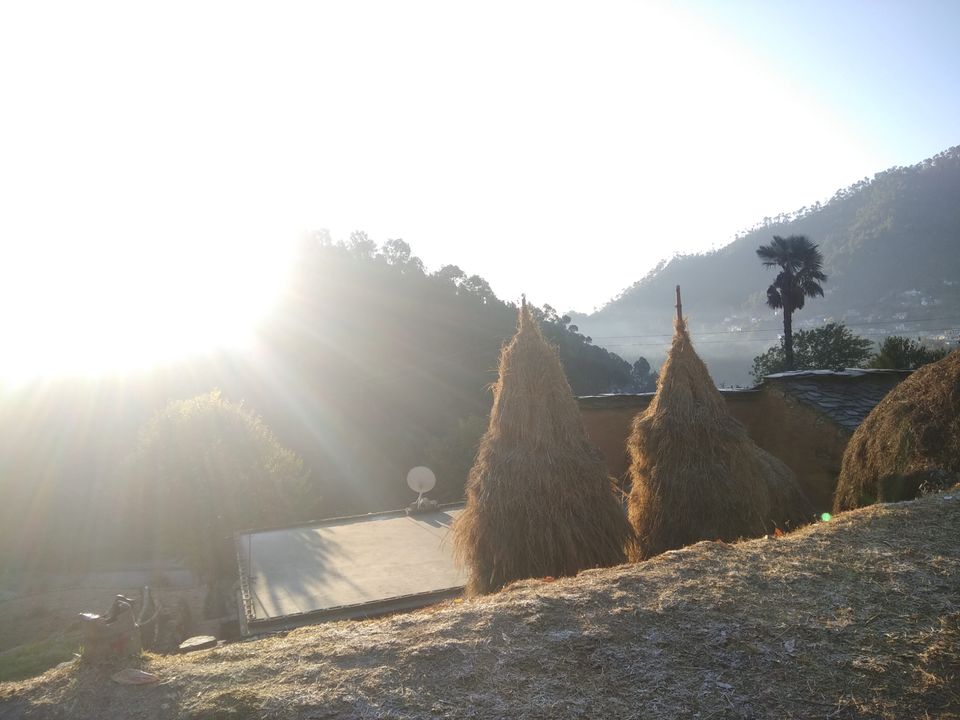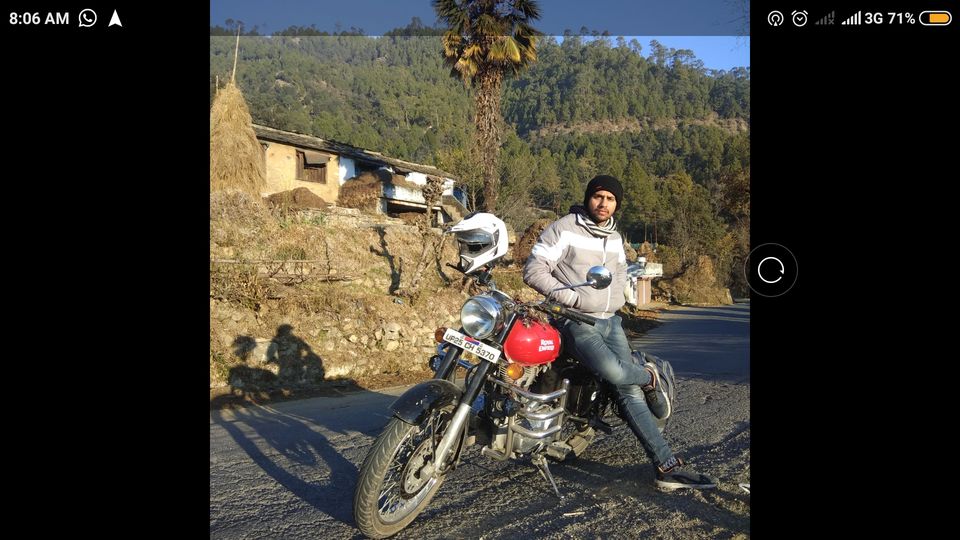 We reached kausani at 8:30 am.
Kausani - Mini Switzerland
Seriously the himalayan view and all is awesome.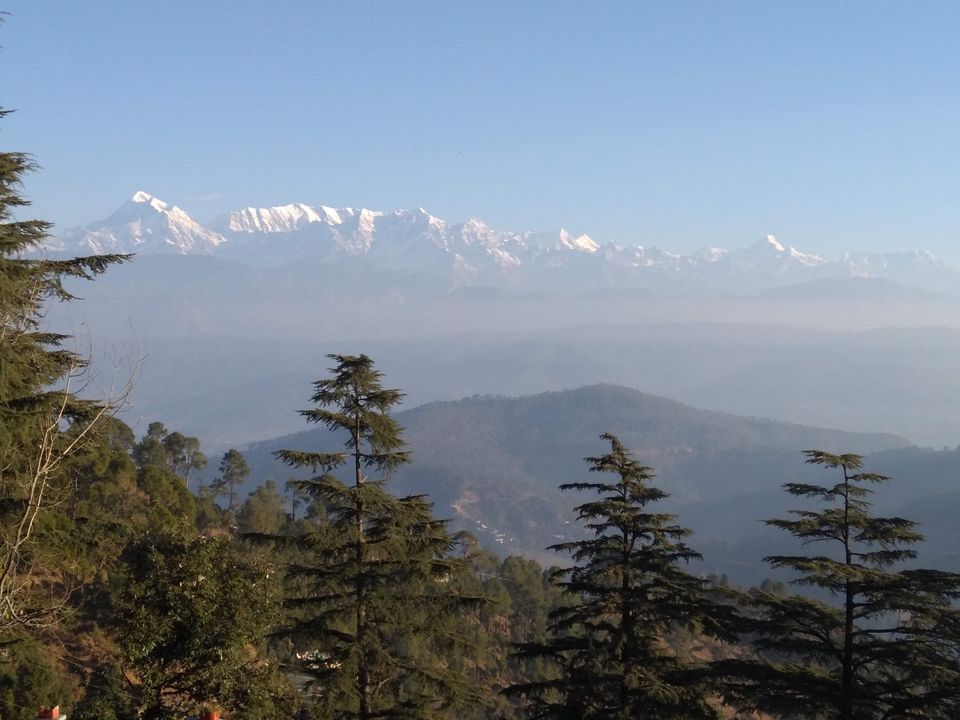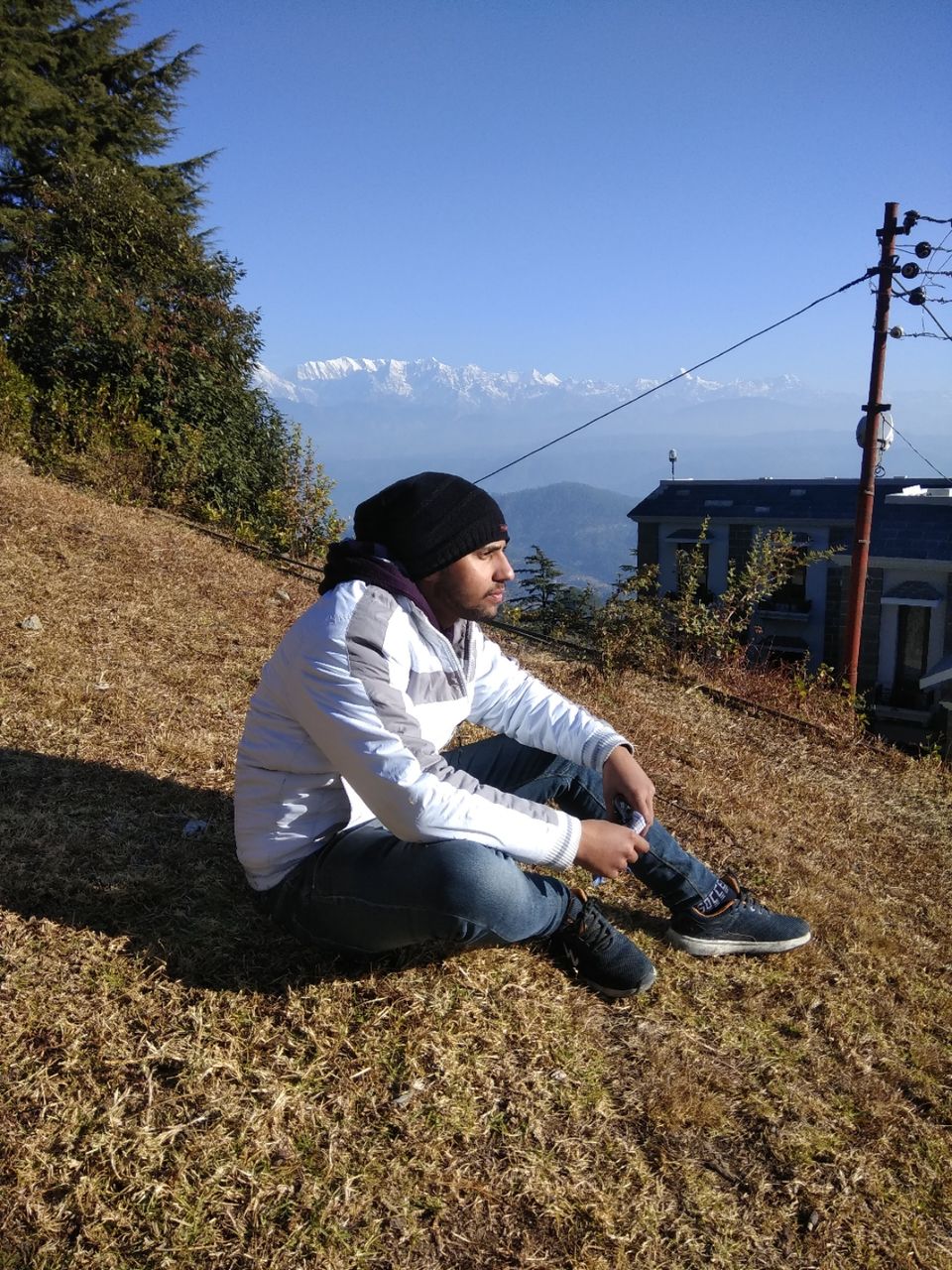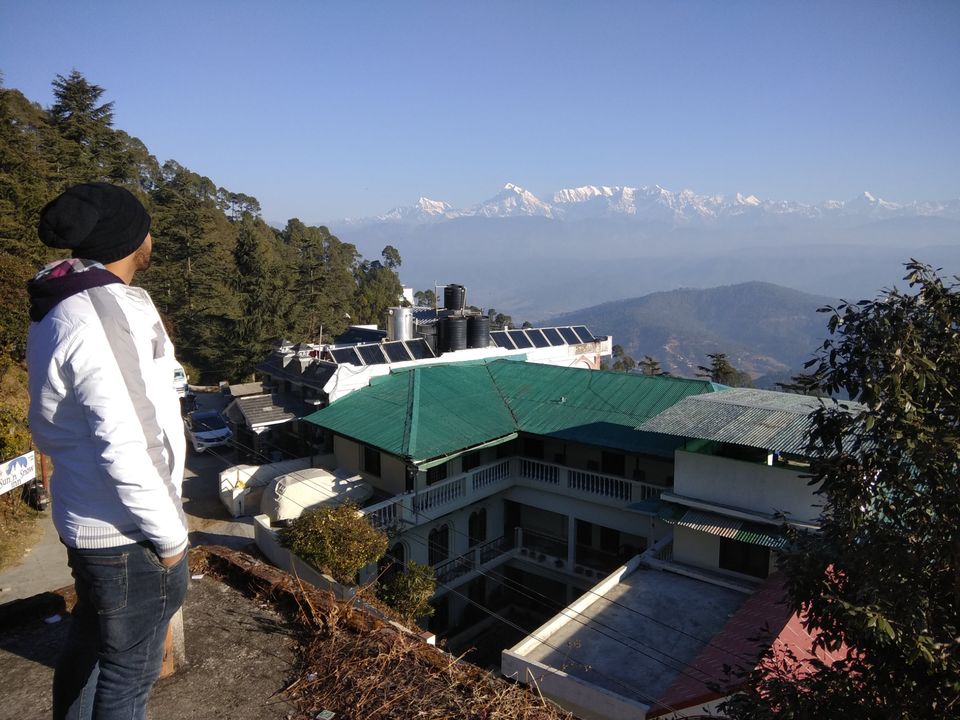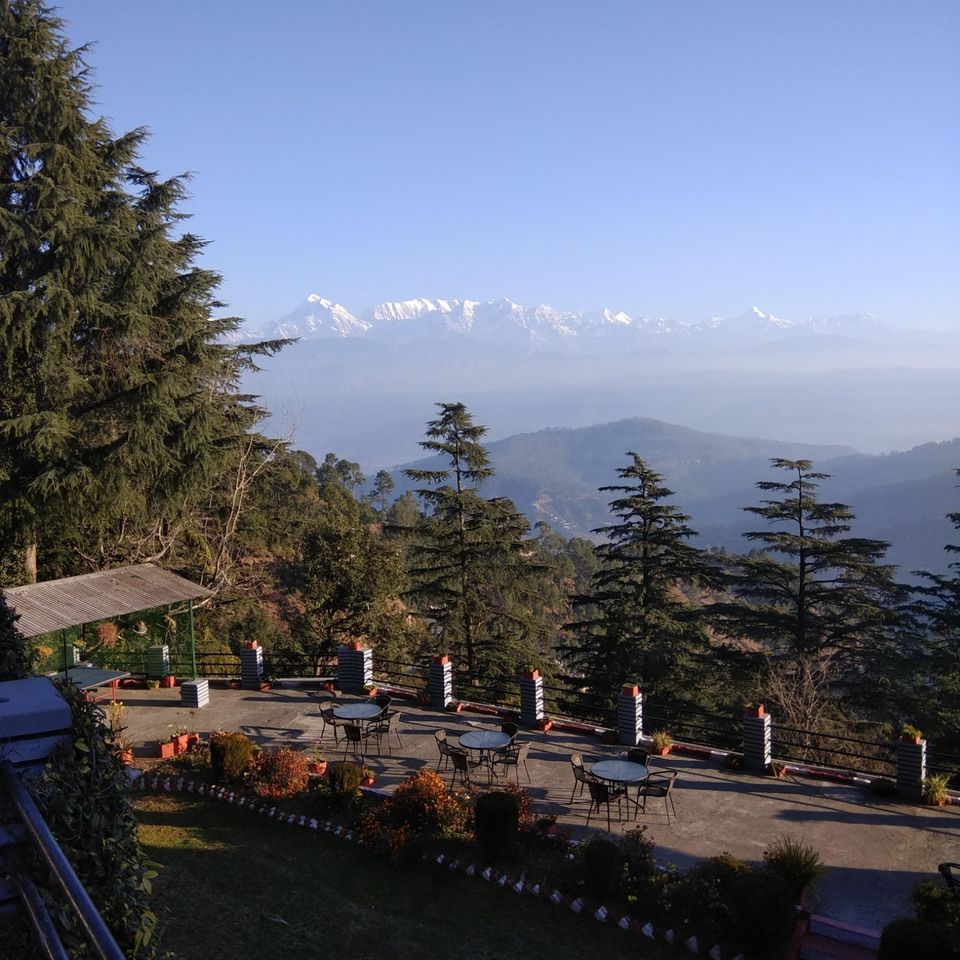 Around 10 am we move forward towards our destination Munsiyari.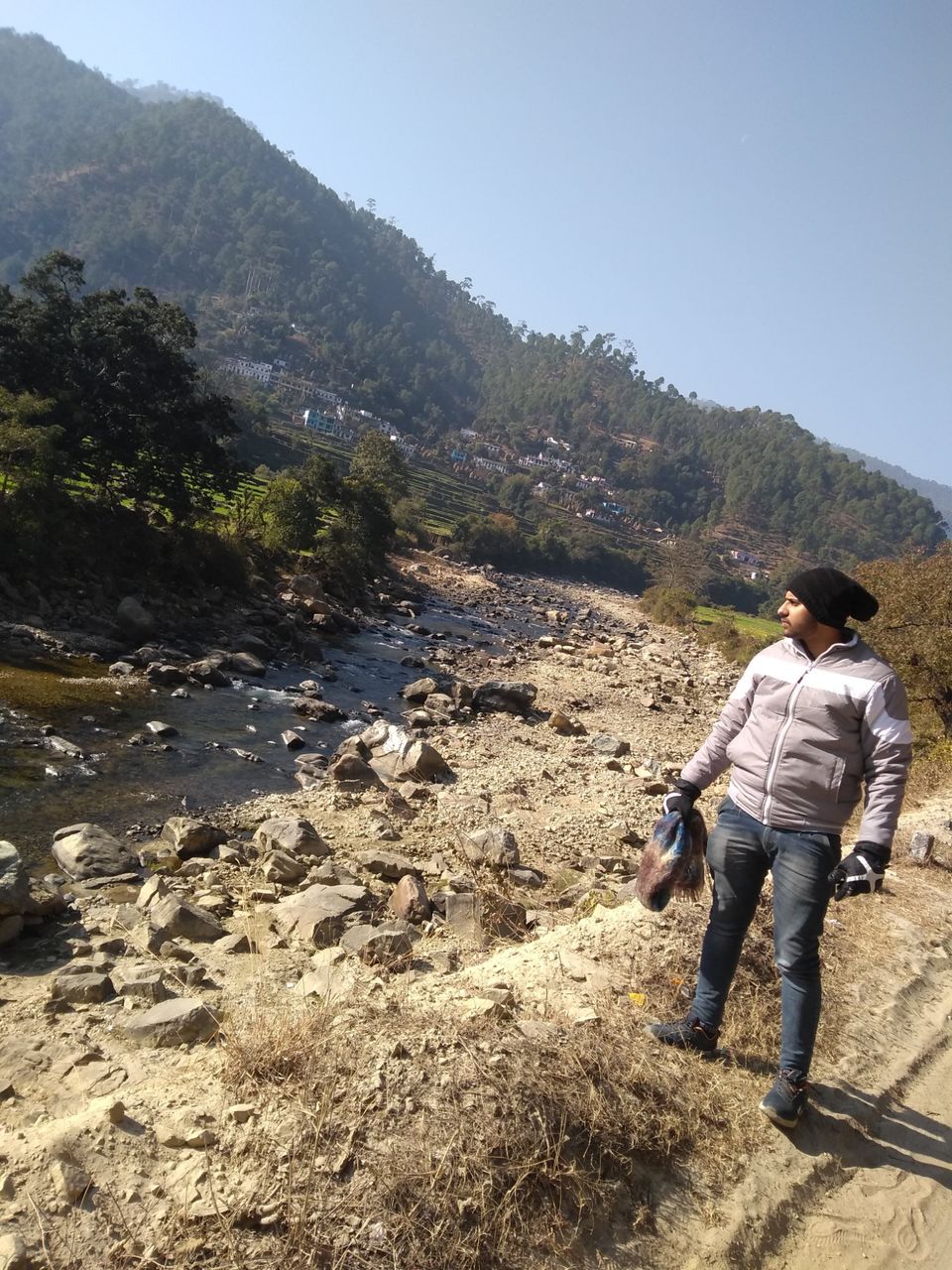 We reached Bageshwar around 11:30 am. We took brkfast and visited the temple.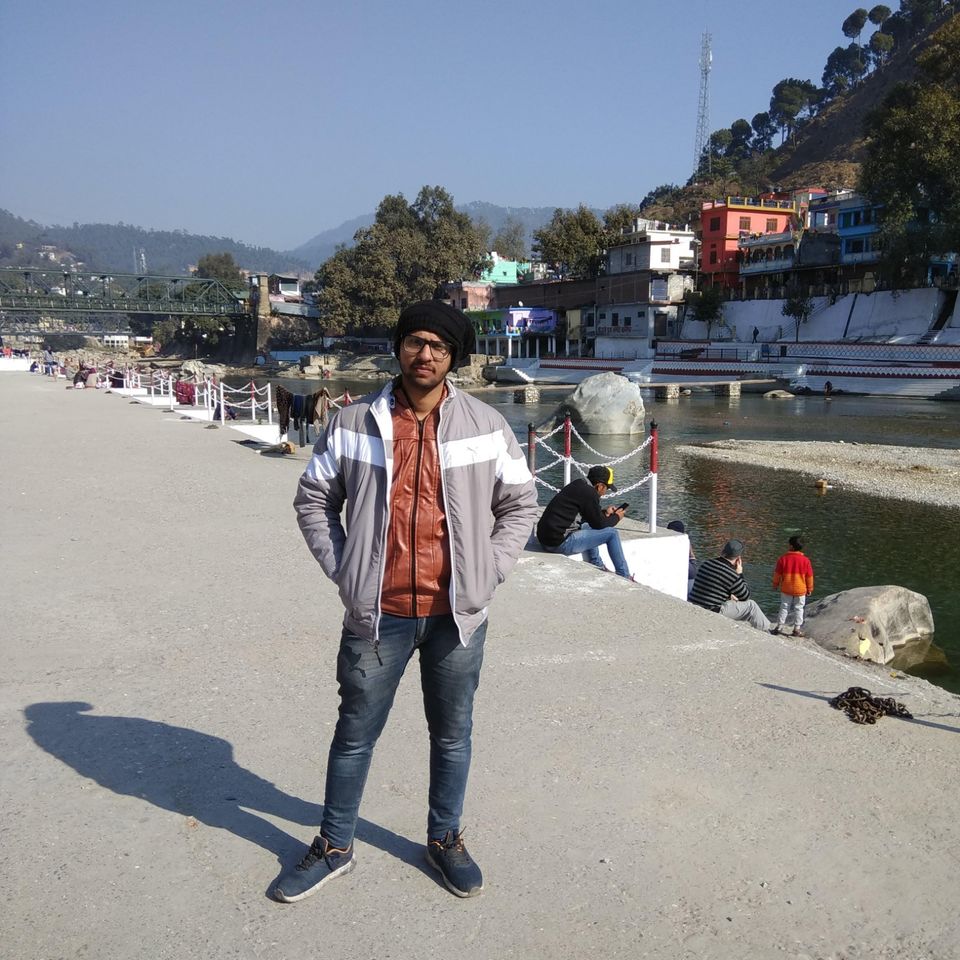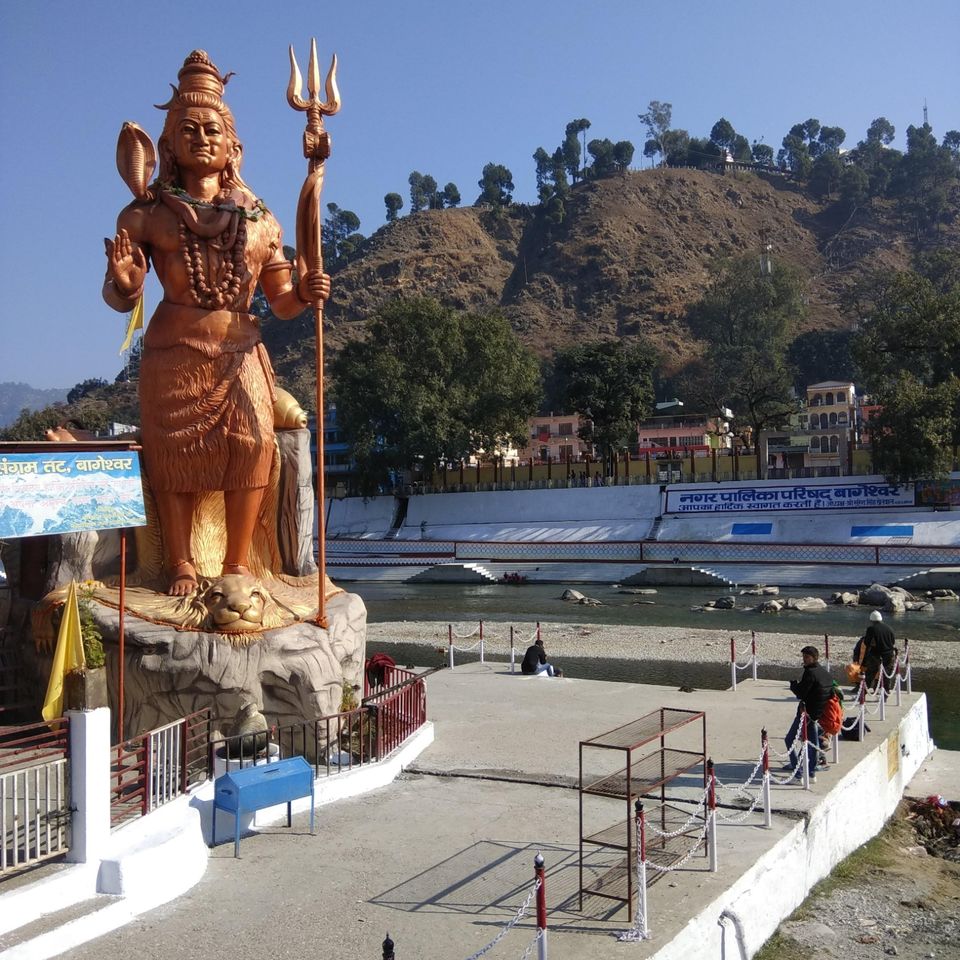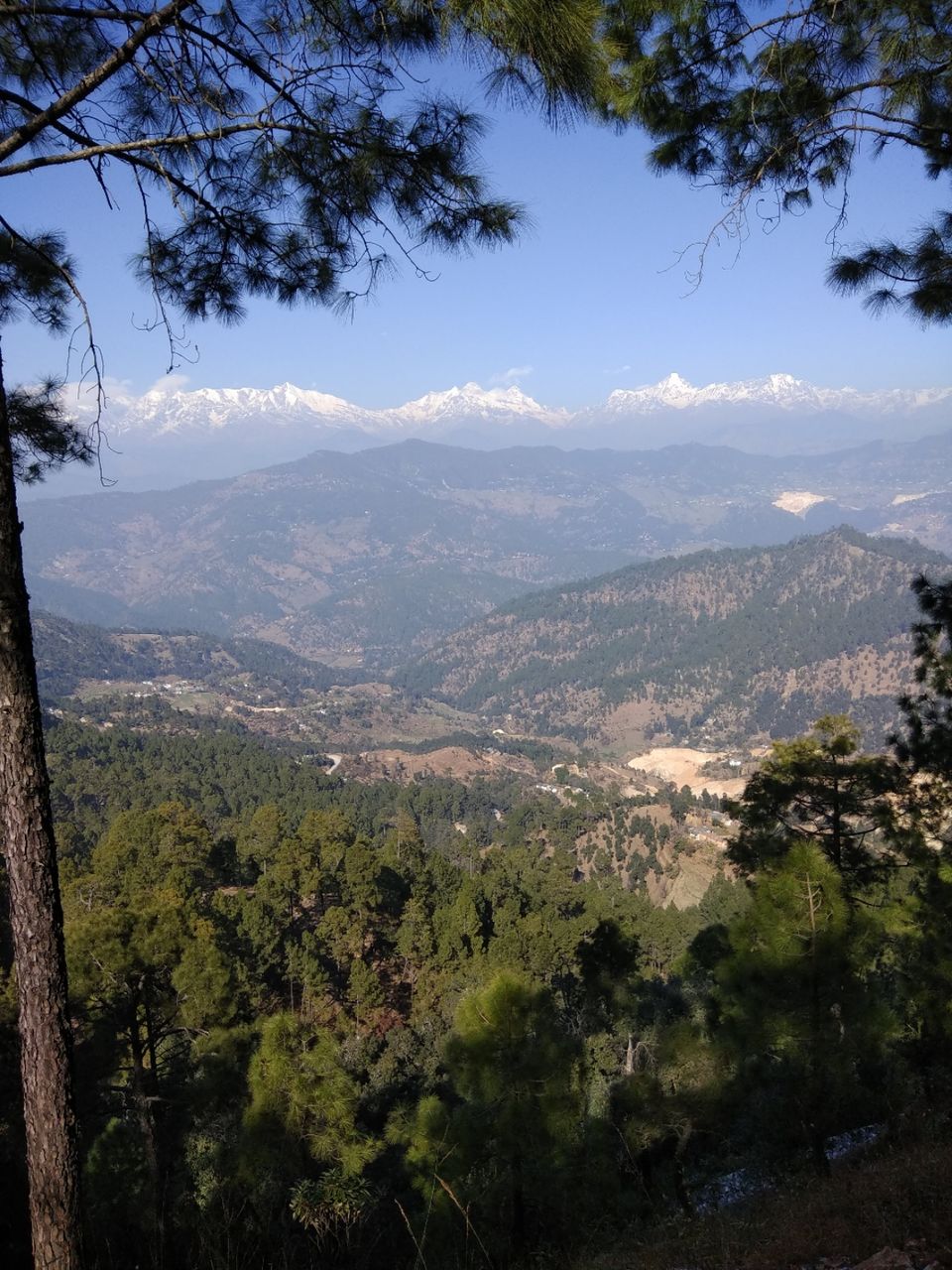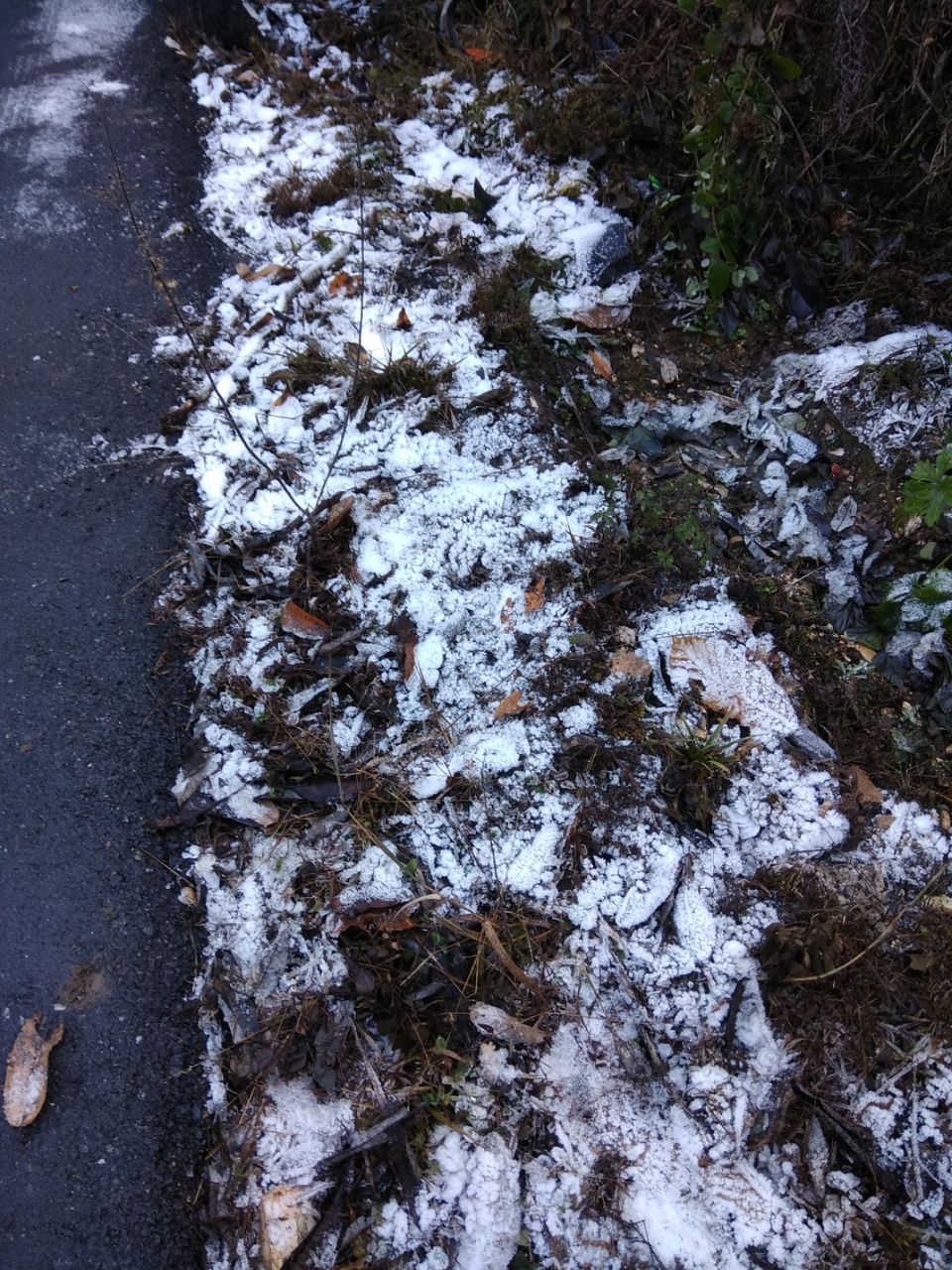 Then after another 100 km we took a halt somewhere but the place was descent and awesome.
It feels like we have to just shift over there make a house with no traffic no noise just nature and me.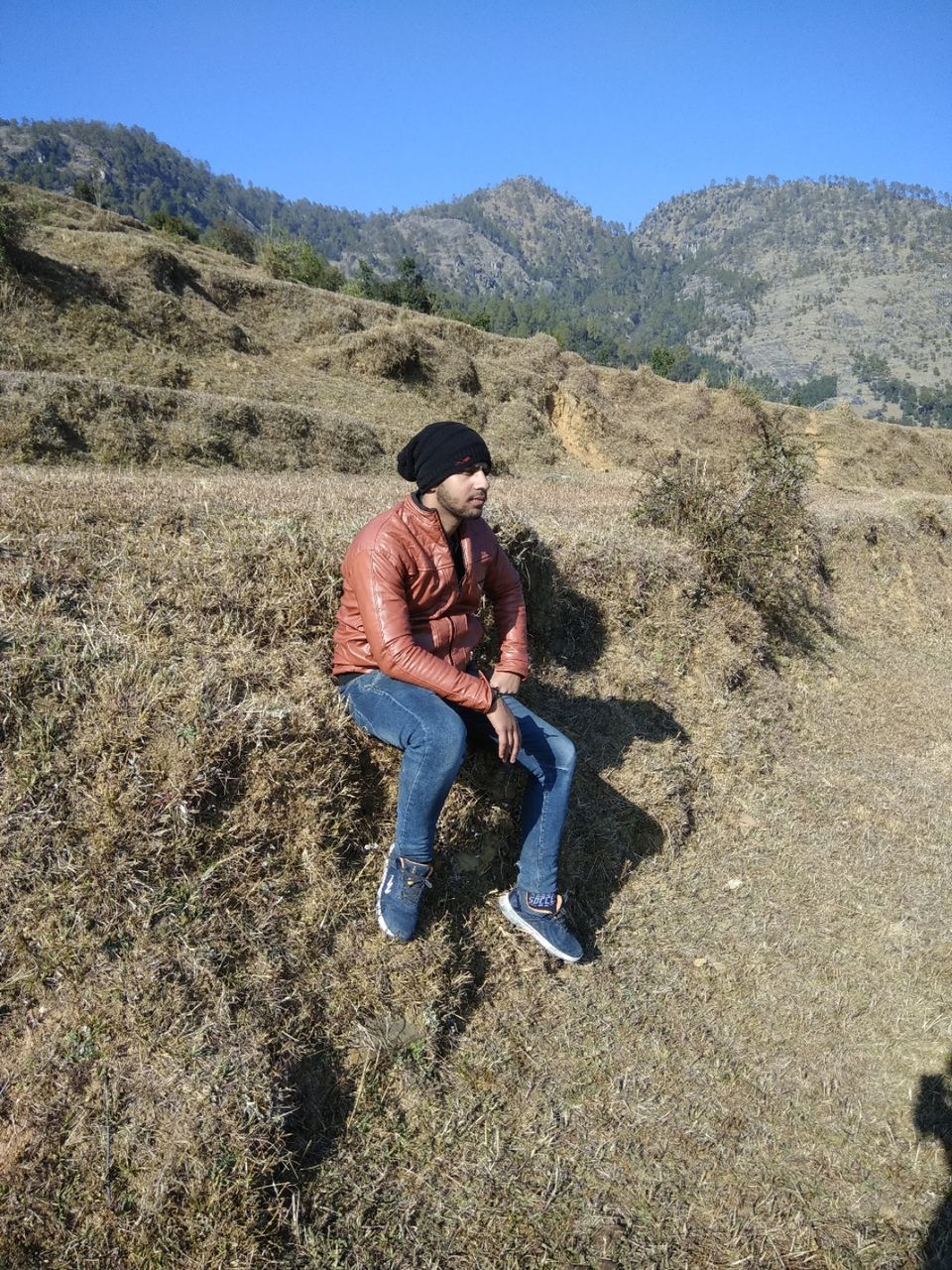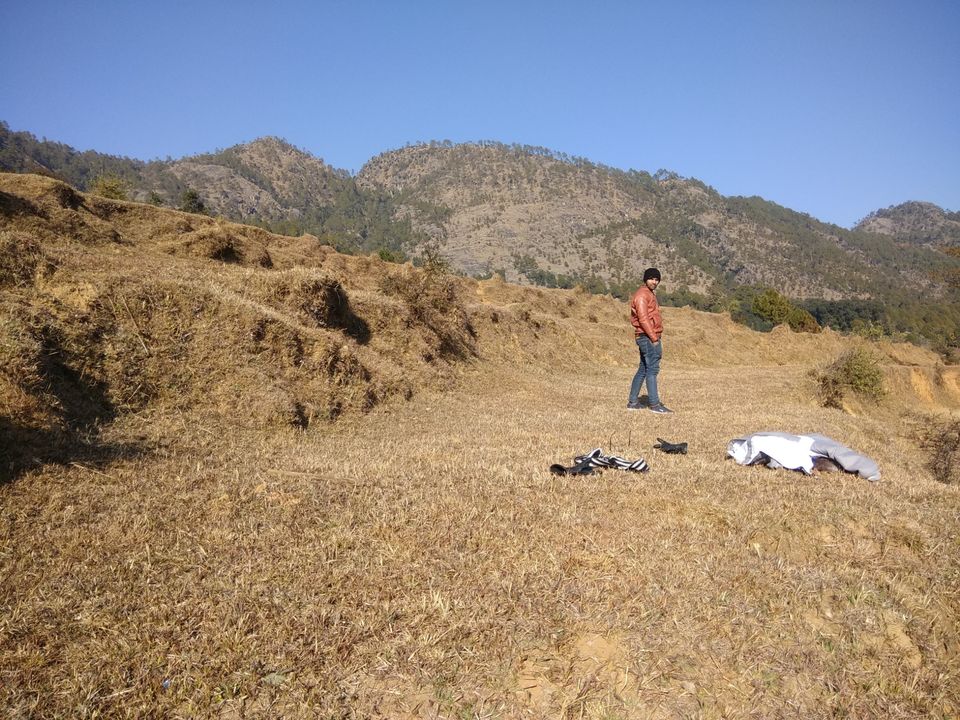 At around 2:30 pm we again started the ride and next stop was Birthi Falls . It was a nice place or point to visit in Munsiyari.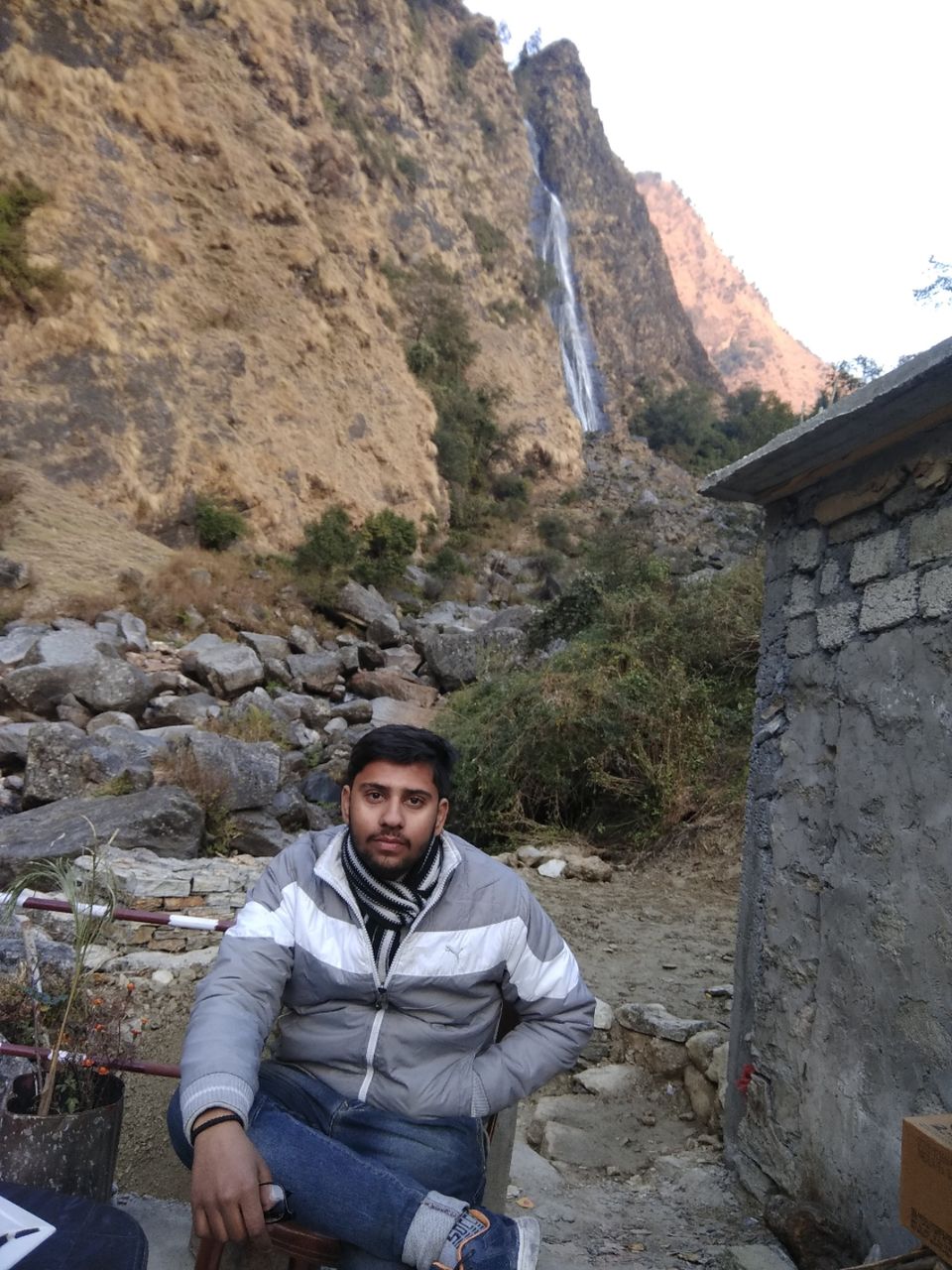 We almost reached to our location and it was dark so we accelerates fast around 5:40 pm.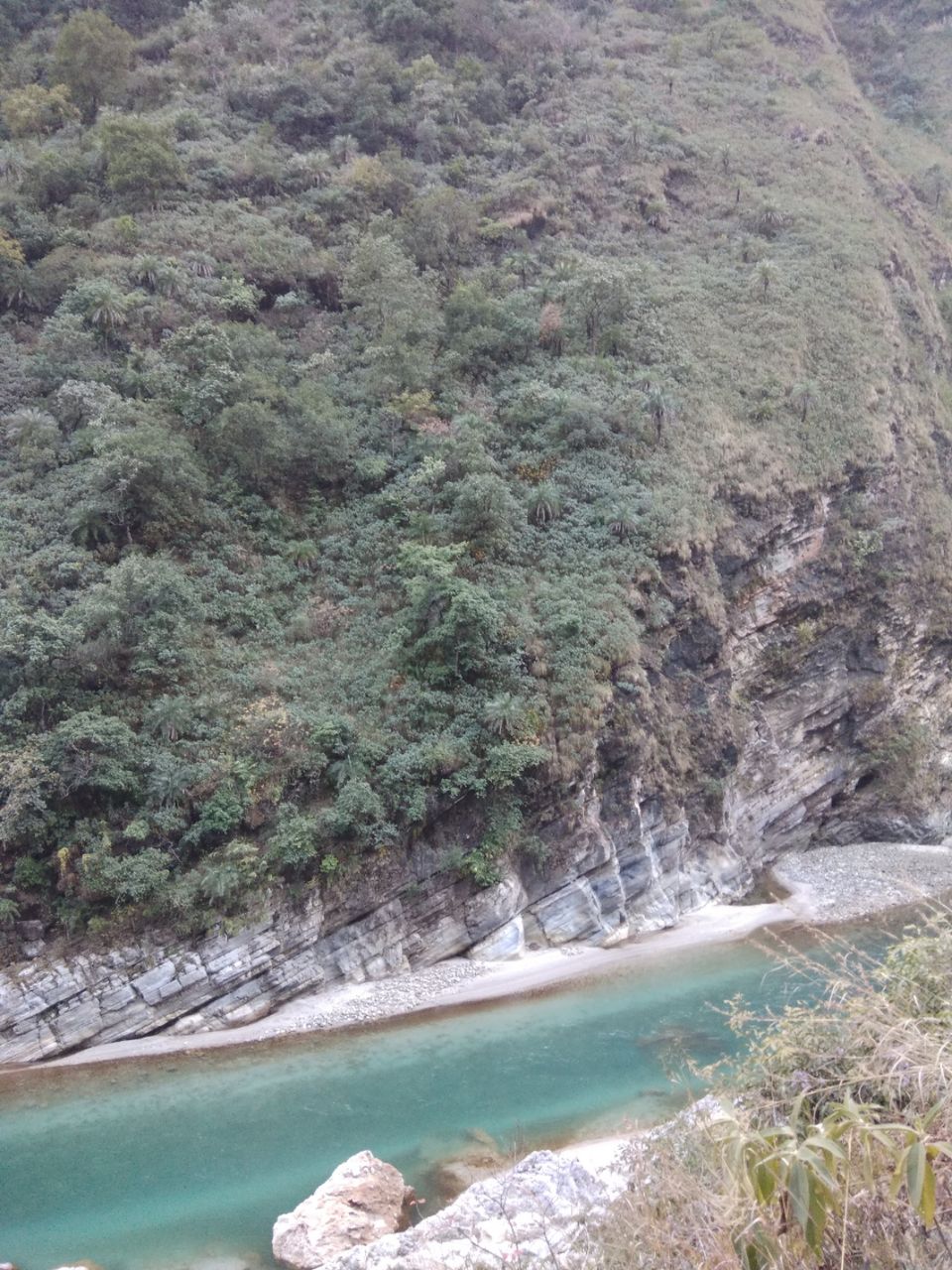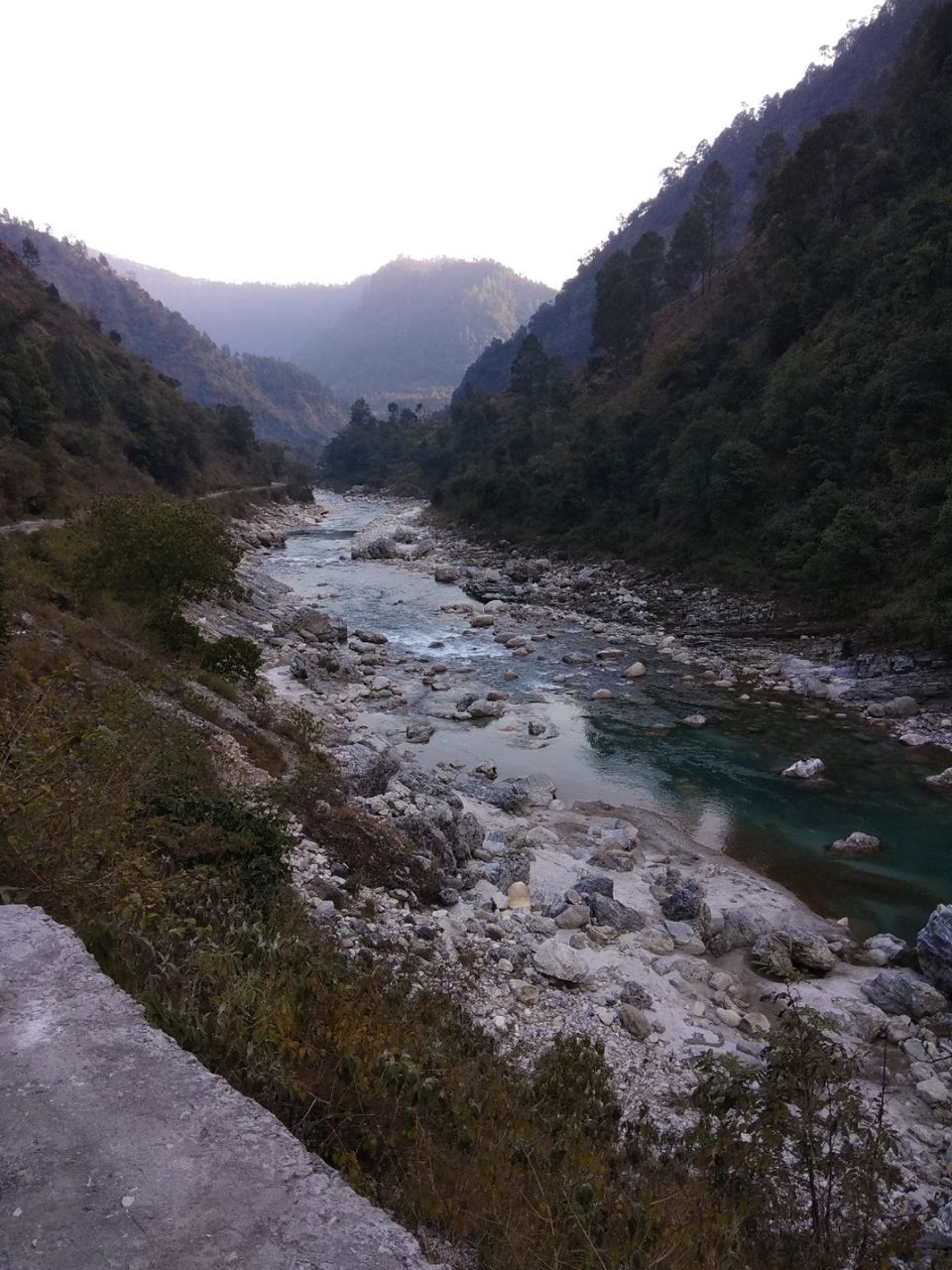 We still hve to cover 40 km.
Then Tragedy......As we all know when EVERYTHING GOES WELL THEN SOMETHING TERRIFIC WILL HAPPEN.
💯
We were almost there and it was quite dark and my friend is riding the bike . There was a small water flow on the road. My friend thinks that it may be slippery so rather than going through sideway he tried to move over the water and then Bullet got stuck and due to imbalance he tried to use his legs but water pot is is deep and we fall in that pit of water. It was like 8 pm at night , temperature is like a very low as snow is there . We are not able to pickup the bike because of bags and stuff. Some people helped us and we try to manage to ride.
My friend is totally wet and he was like shivering and i was not that much of wet because i fall apart from that pit.
We remove our shoes and socks and tie them on bike. 😖
It was like snow on the road and we were wet and without shoes , so horrible to ride the bike but there was no other option.😞
After some time bike headlight got burst because water was filled into it.😨
But we have fog lights which helped us and then anyhow i managed to ride another 20 km in that condition and we were continuously looking for hotel but there was no one . When we got one , we were like where was the room, and give the keys of bike to owner to park it as we were not in that condition . Asked him to light up fire for us. He was a good person he gives us room at 1k and helped us alot.
After such a horrible night we wake up at morning in our room and enjoy the view from our room.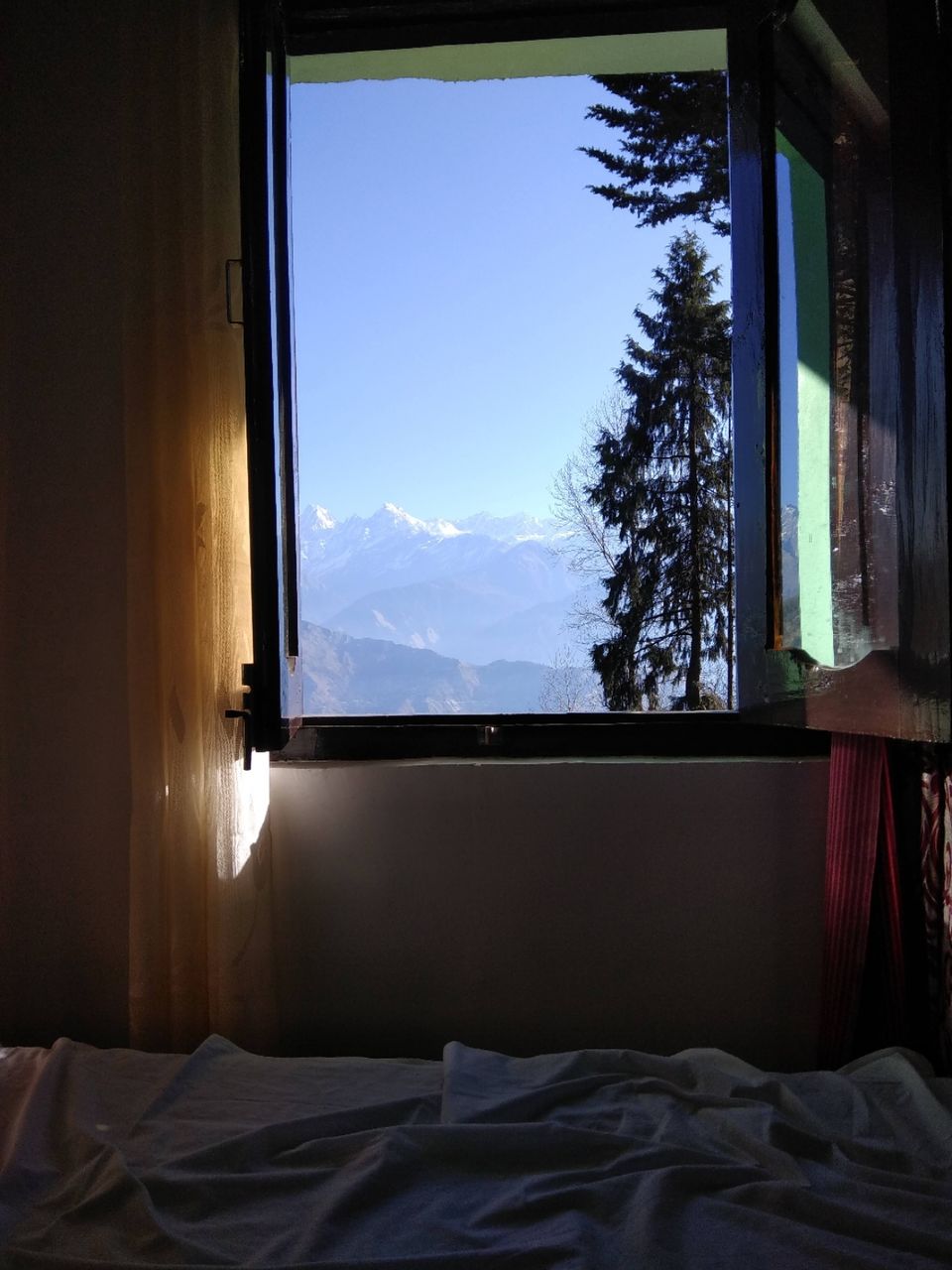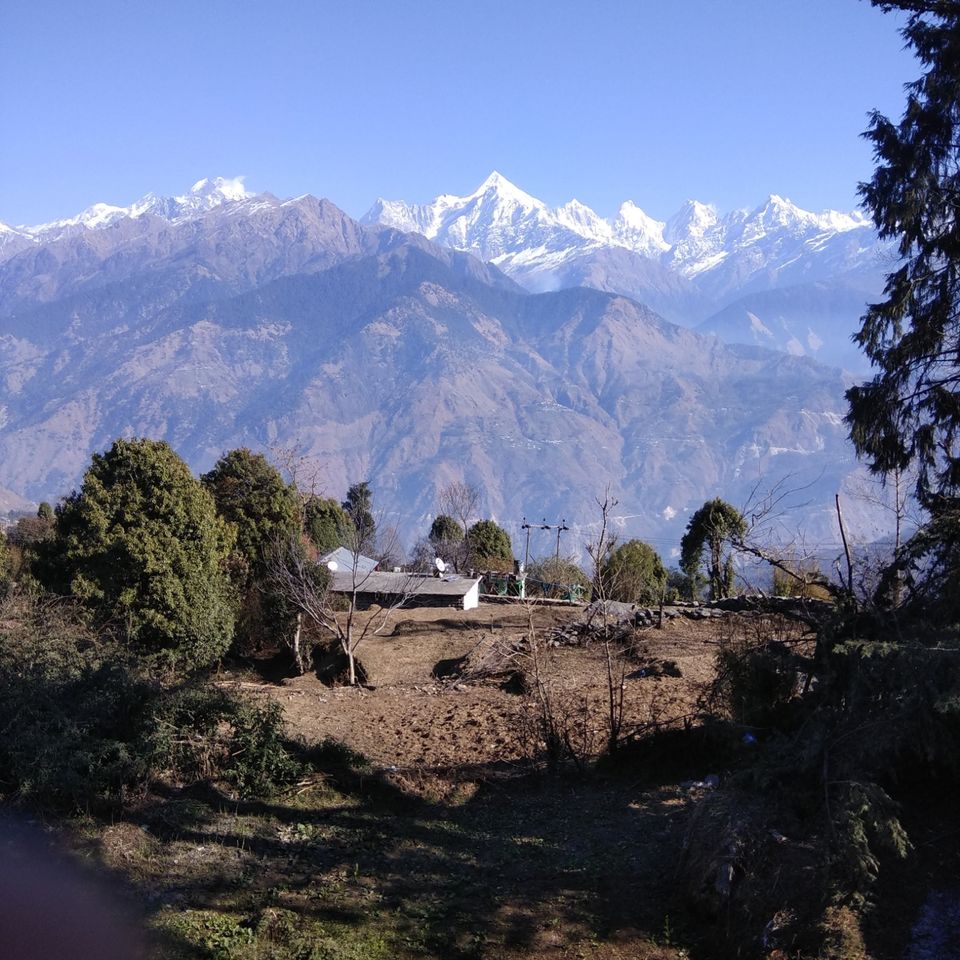 We were like 2 km away from main city but the room has all facilities like geezer, television, etc.
Din ki shuruaat chai ki saath♥️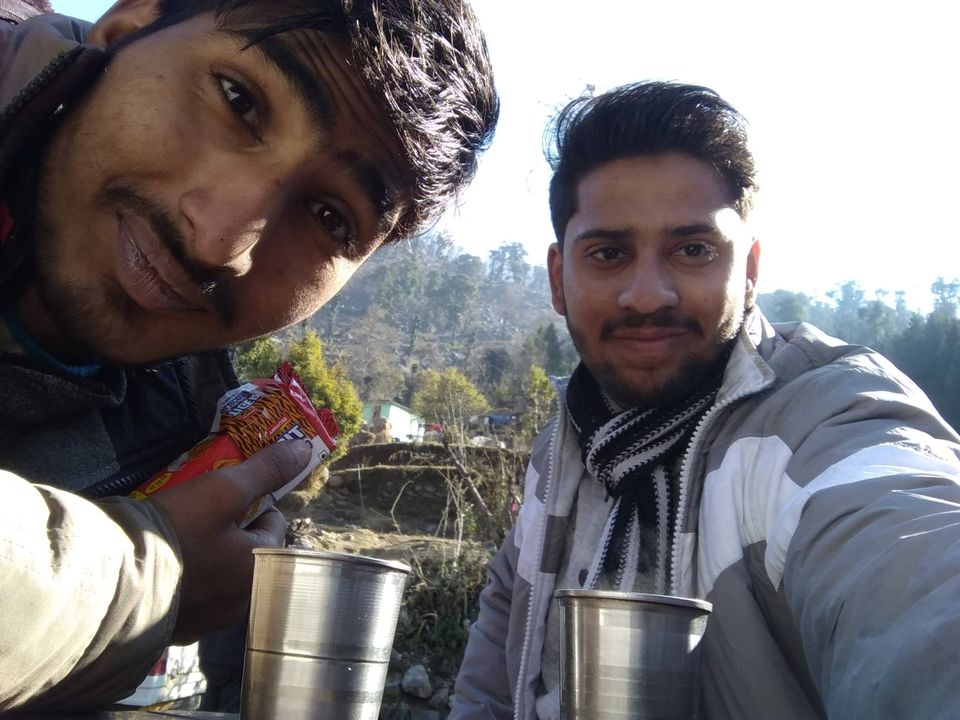 Then we go for some city walk.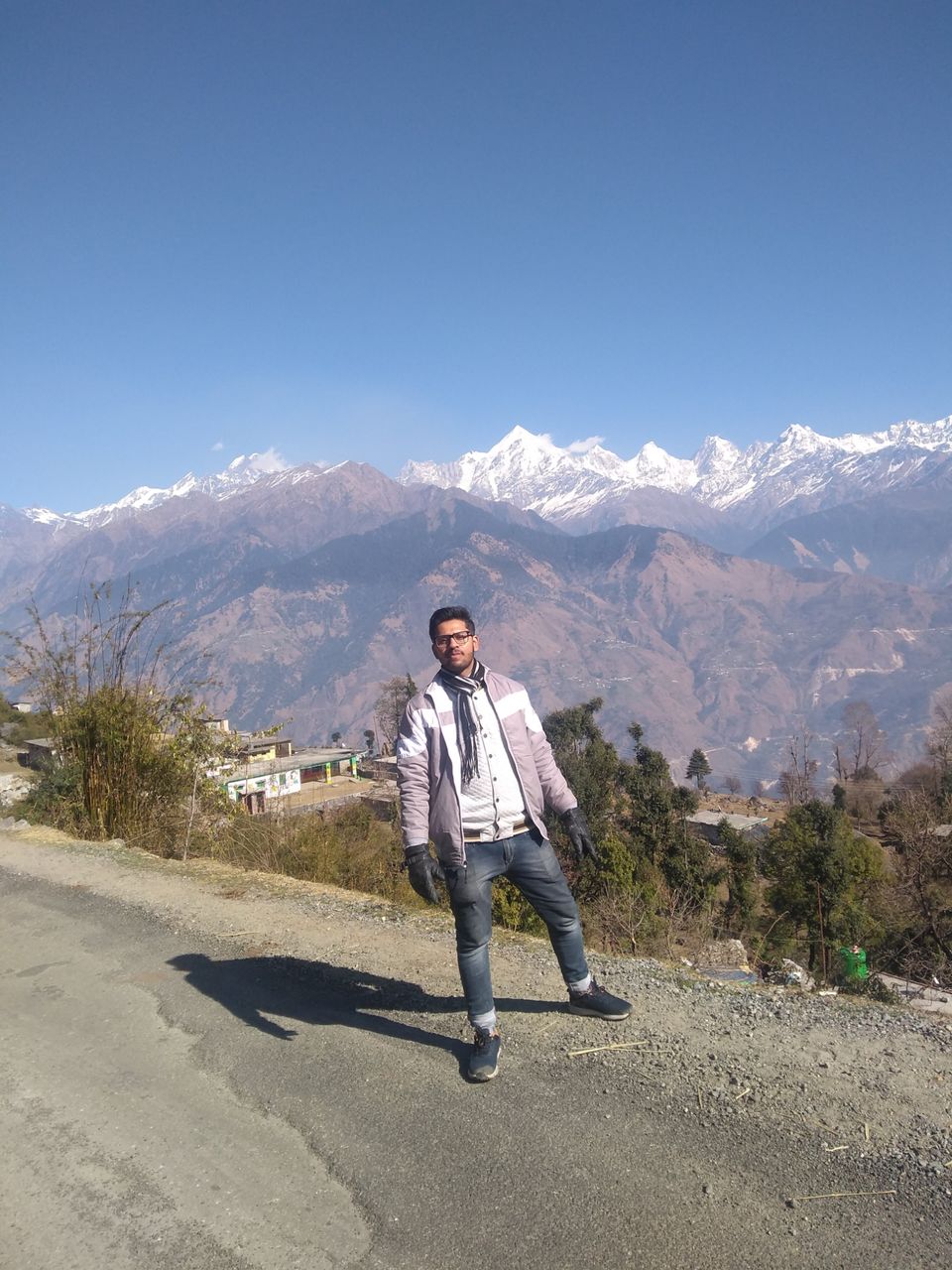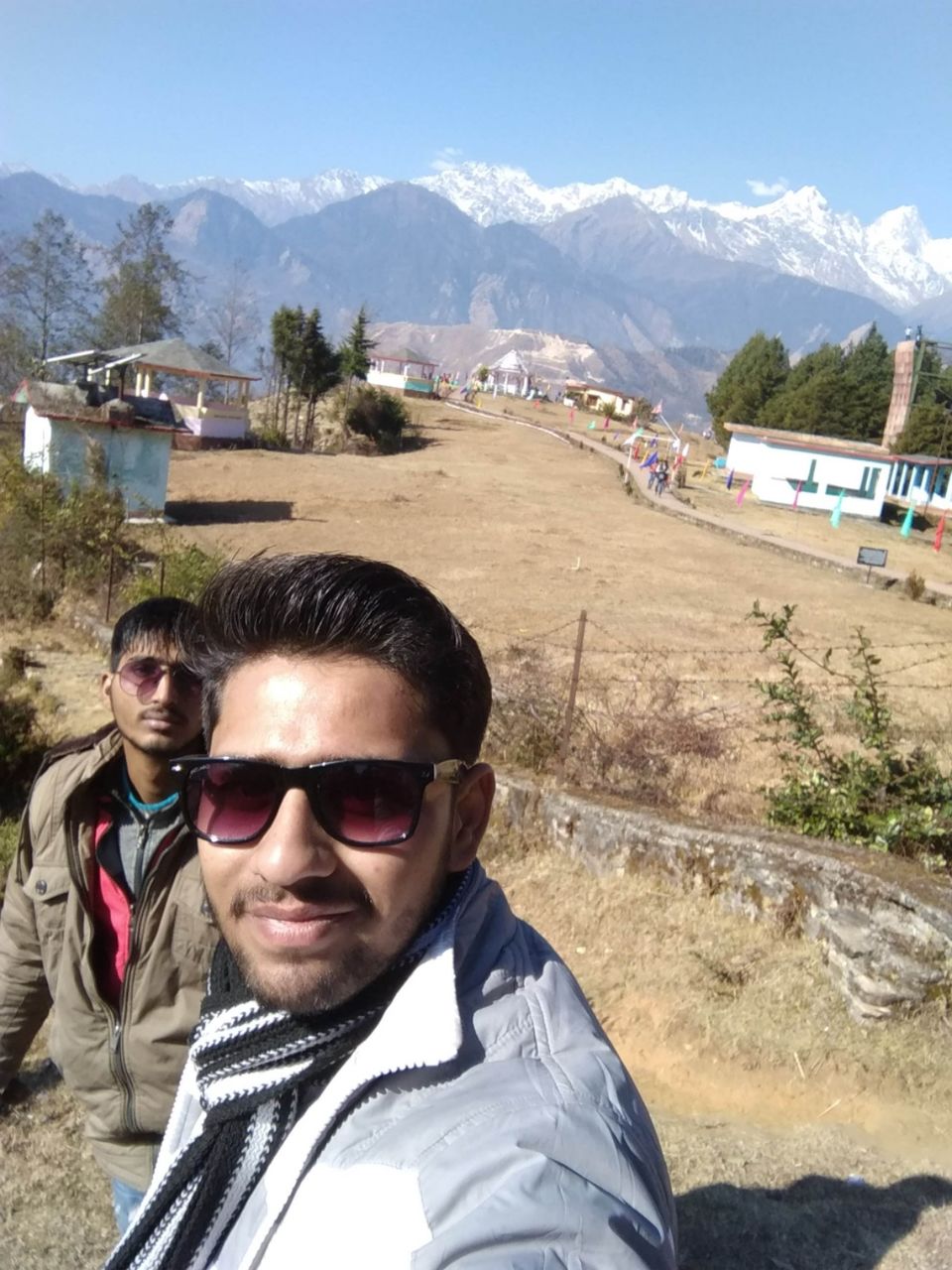 Some different experience🤪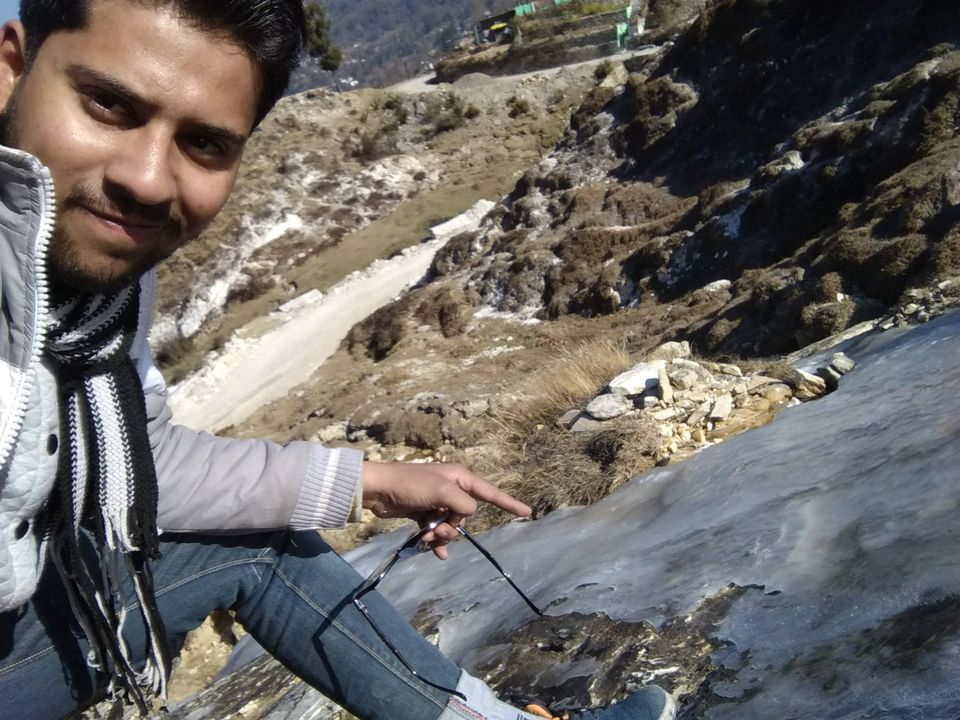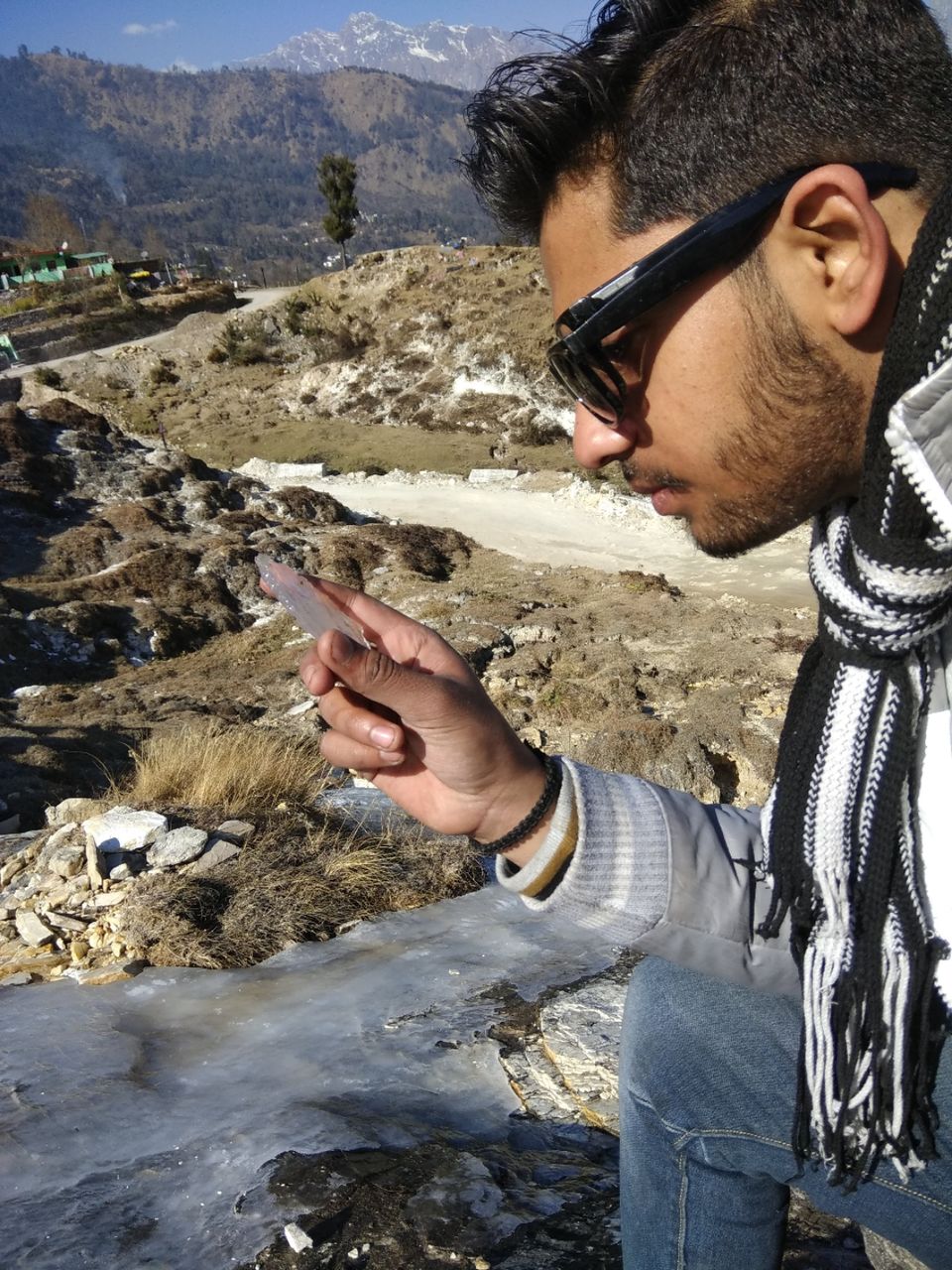 Omg🔥🔥🔥🔥
If you ever visit Munsiyari then it was lit , mandatory because it was a trek of around 2km covered by pedestrian way. But then at the peak the view is amazing .
Superrrrrr se uperrrrrrrrr 💥
Covered by snow and we have some best pics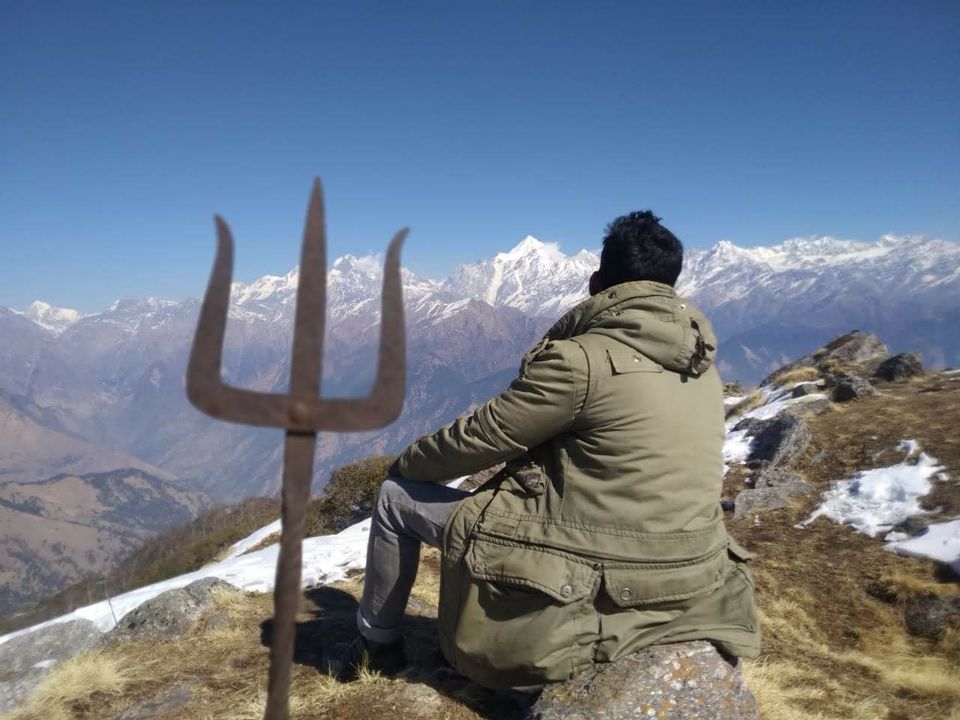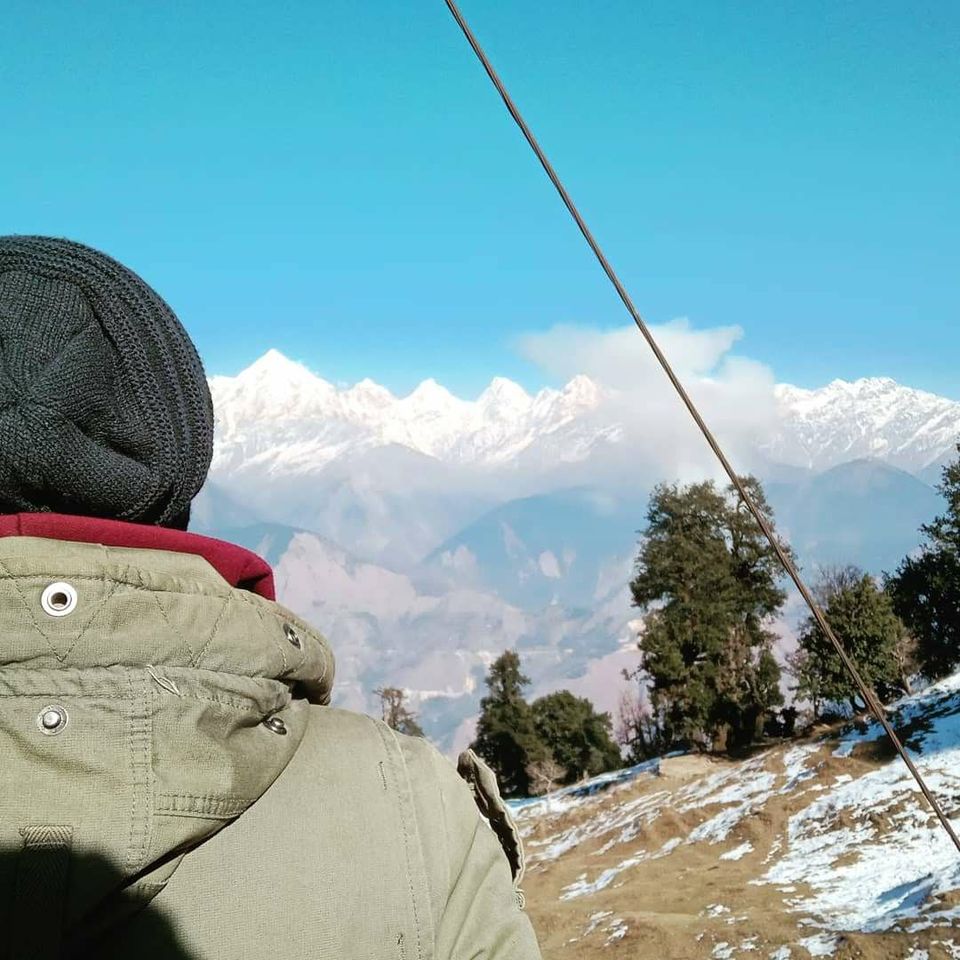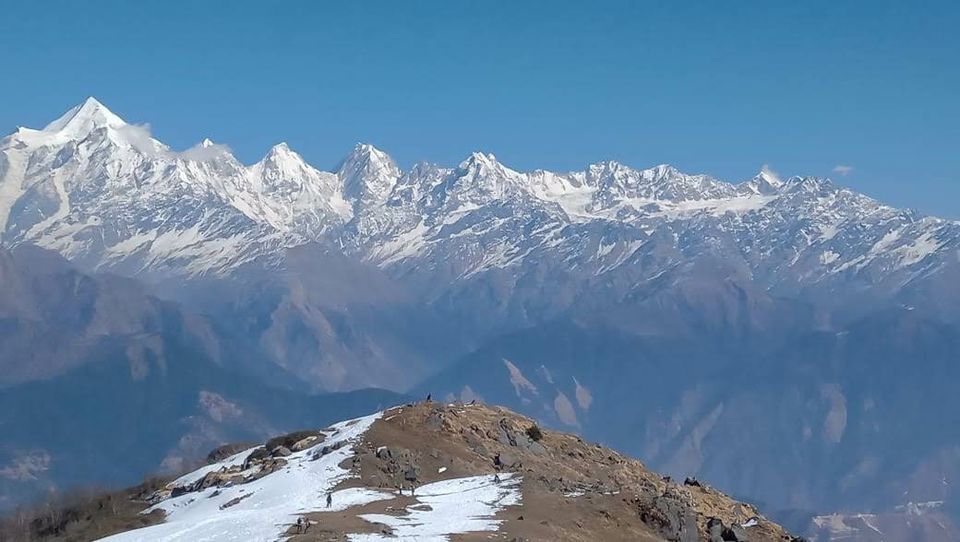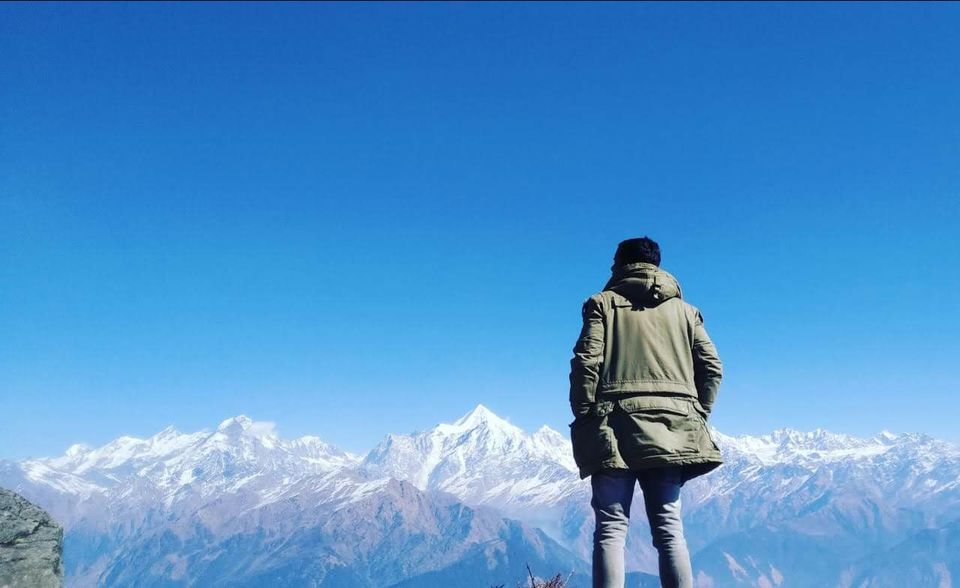 Pics are enough to tell you about.
Then after packing bags we returned from Munsiyari but on the way we saw the area which we covered yesterday night and never draw attention on that but that was good.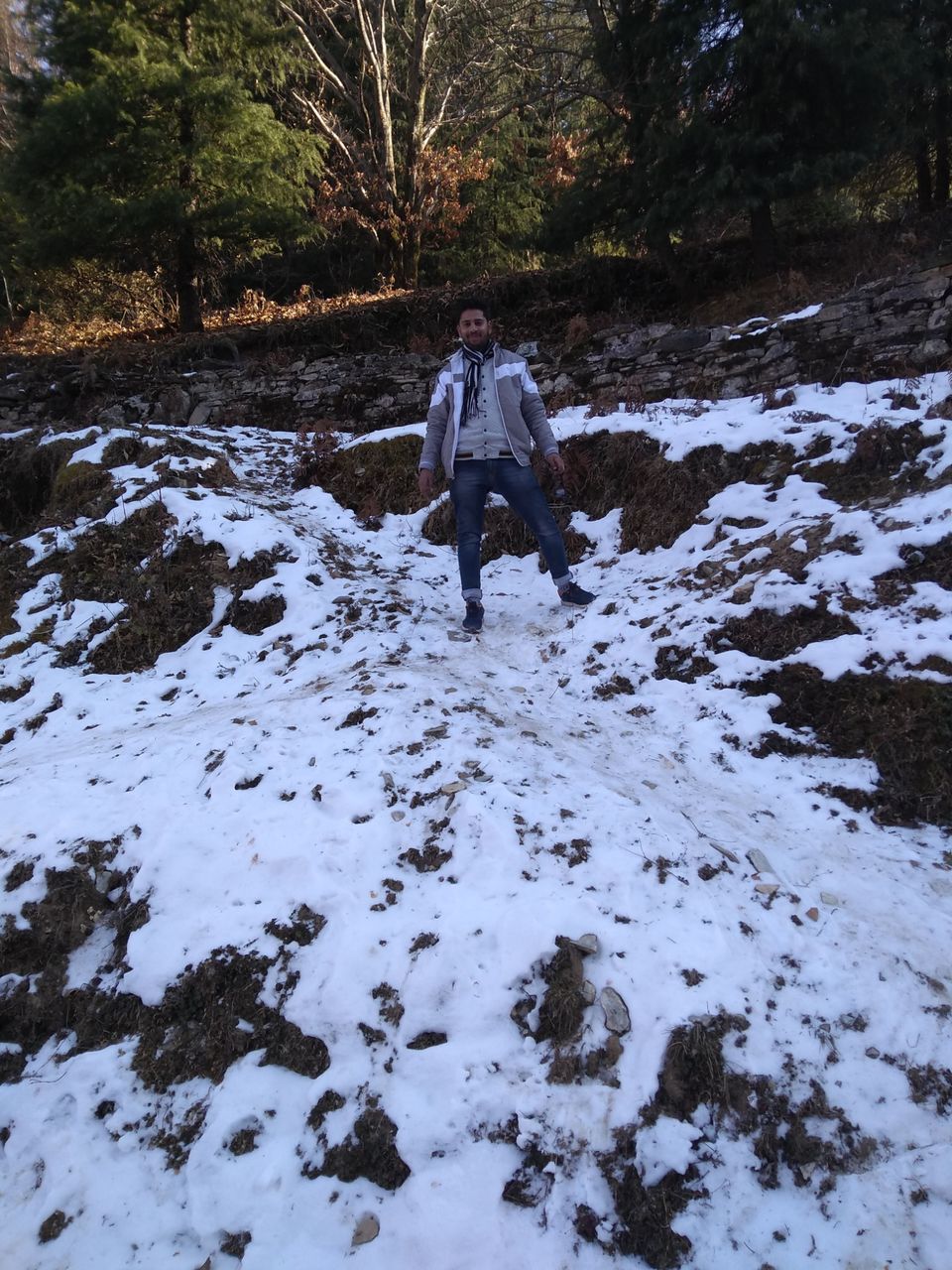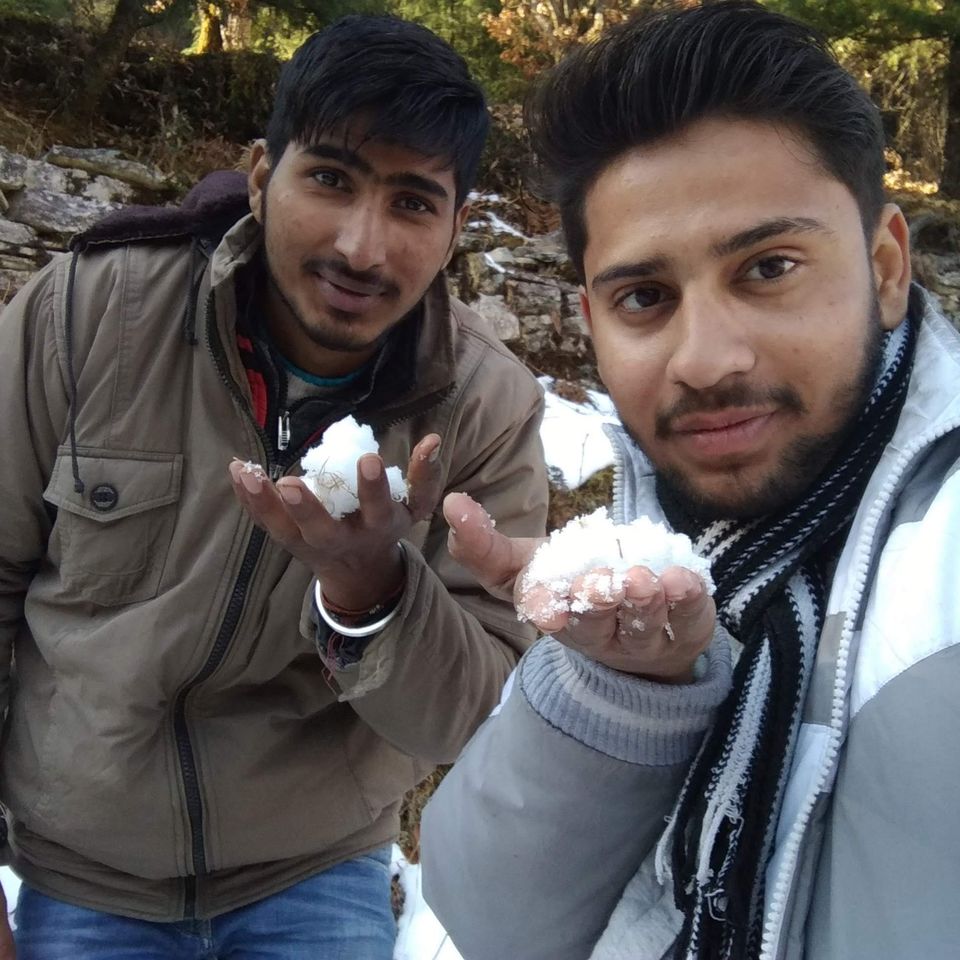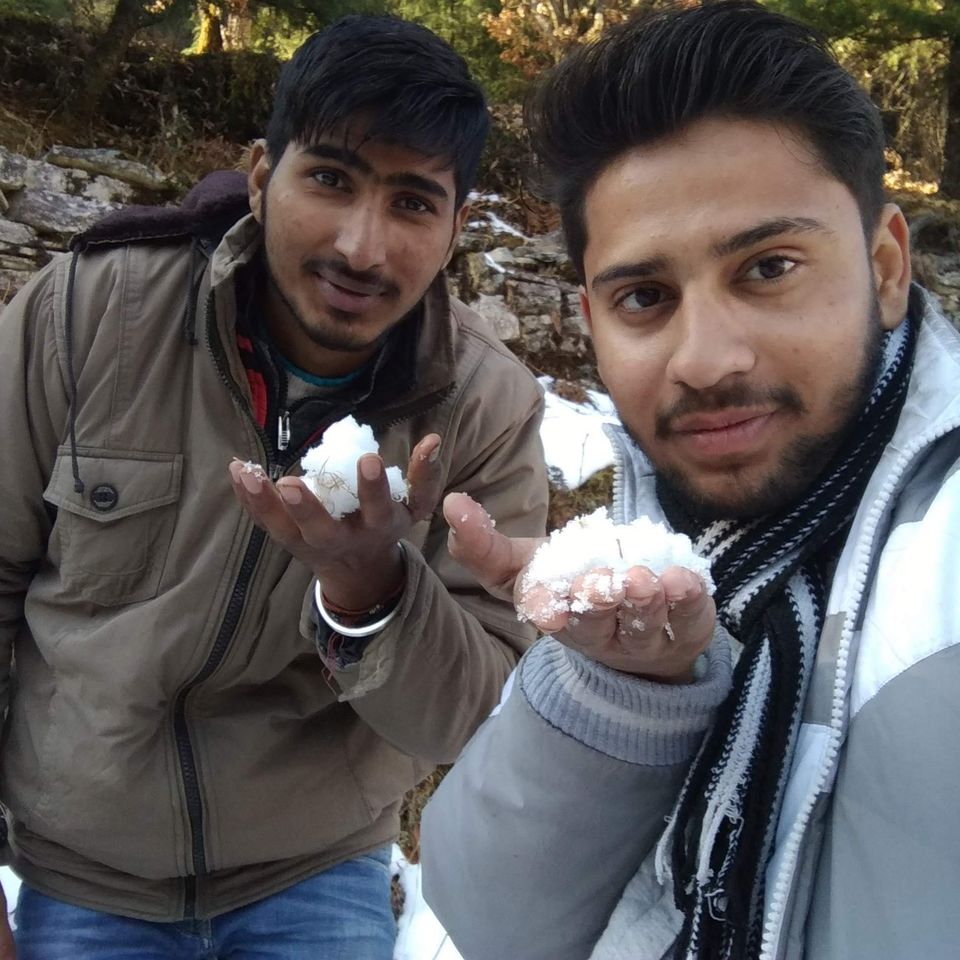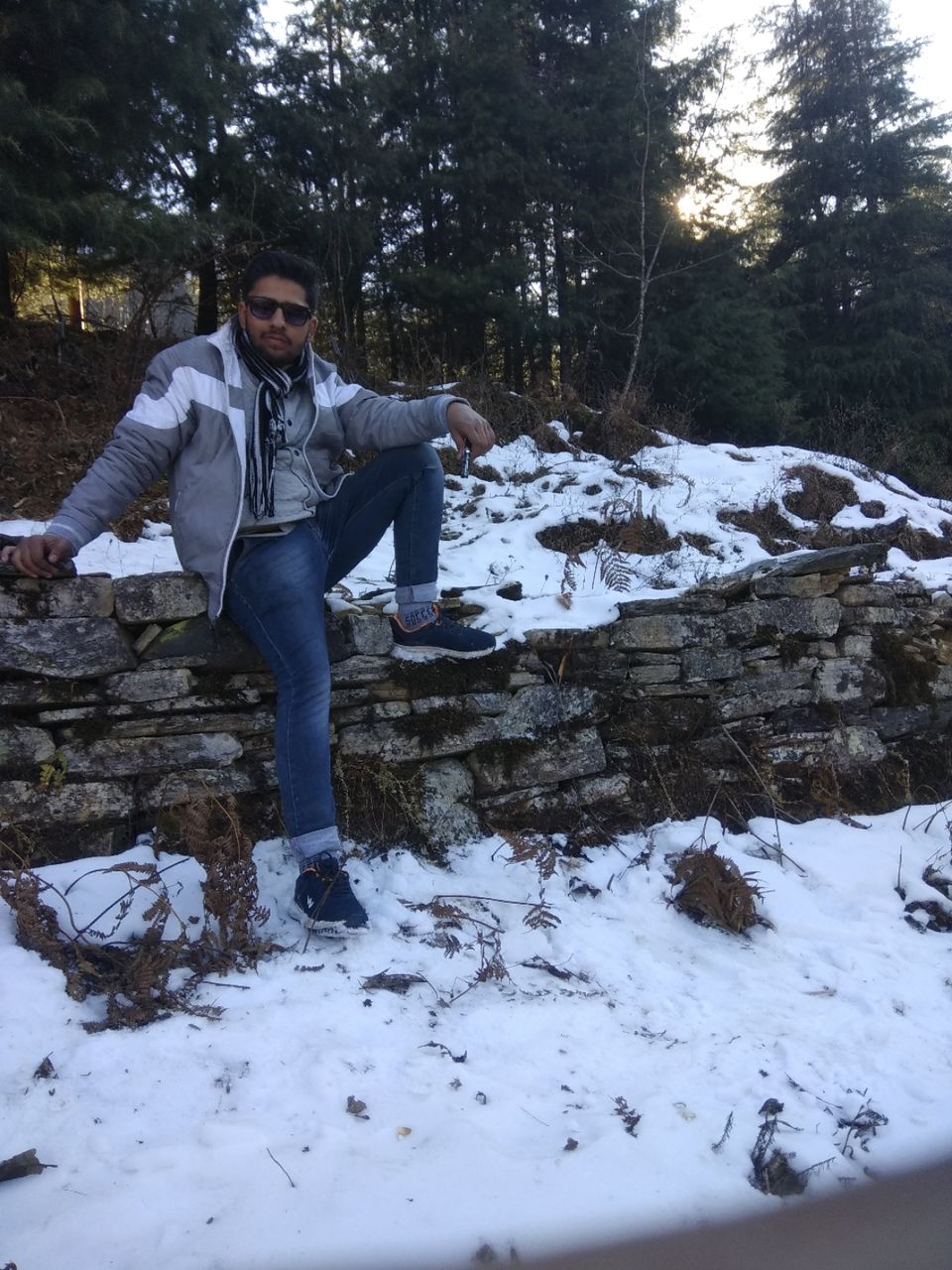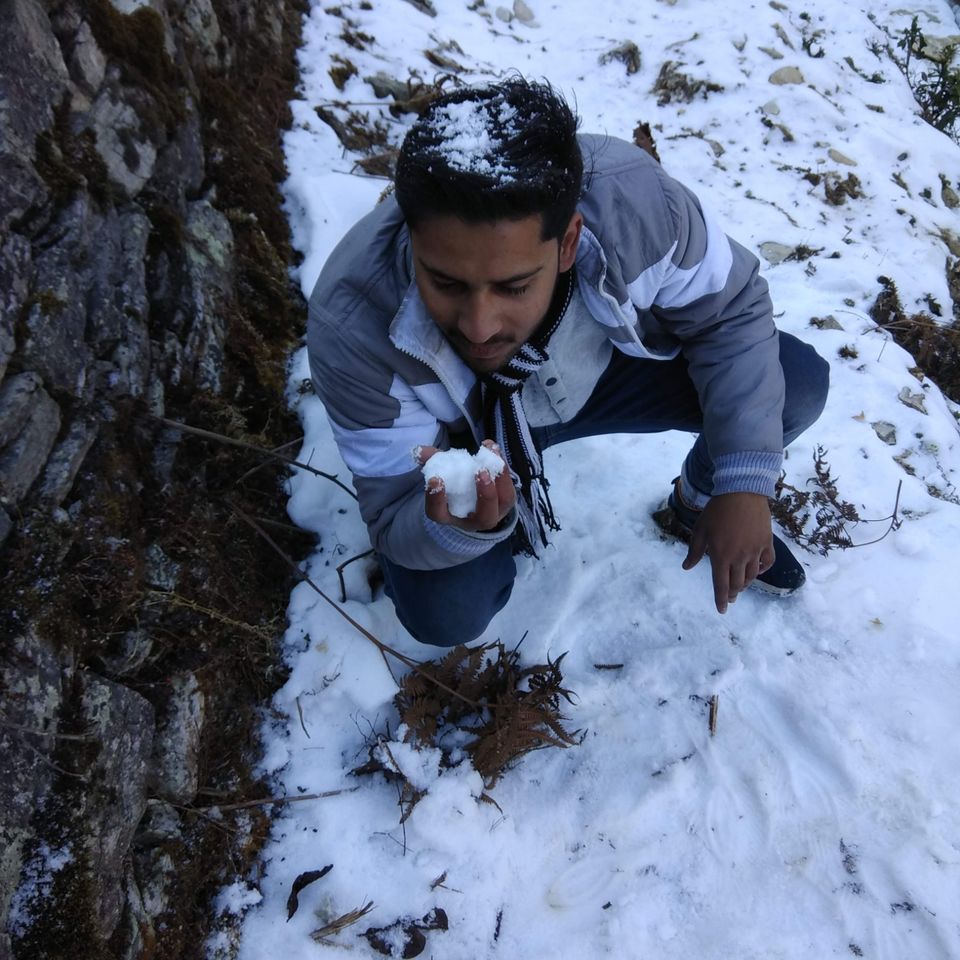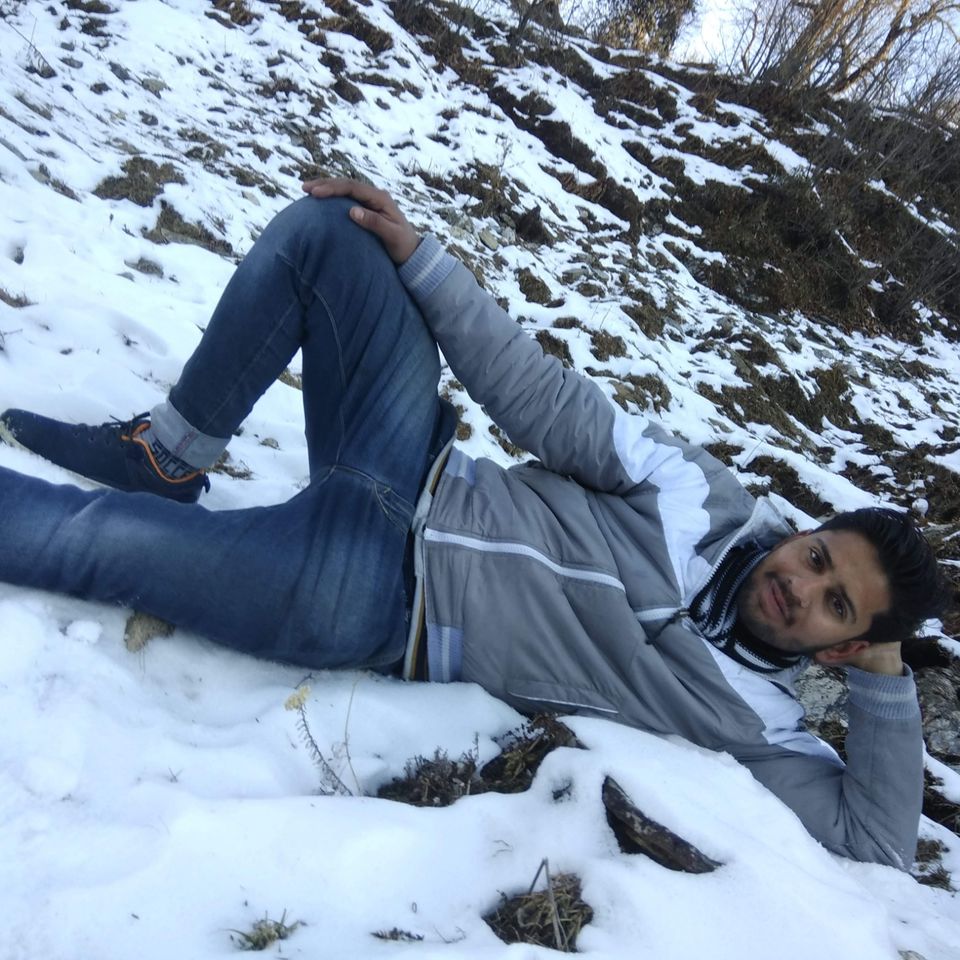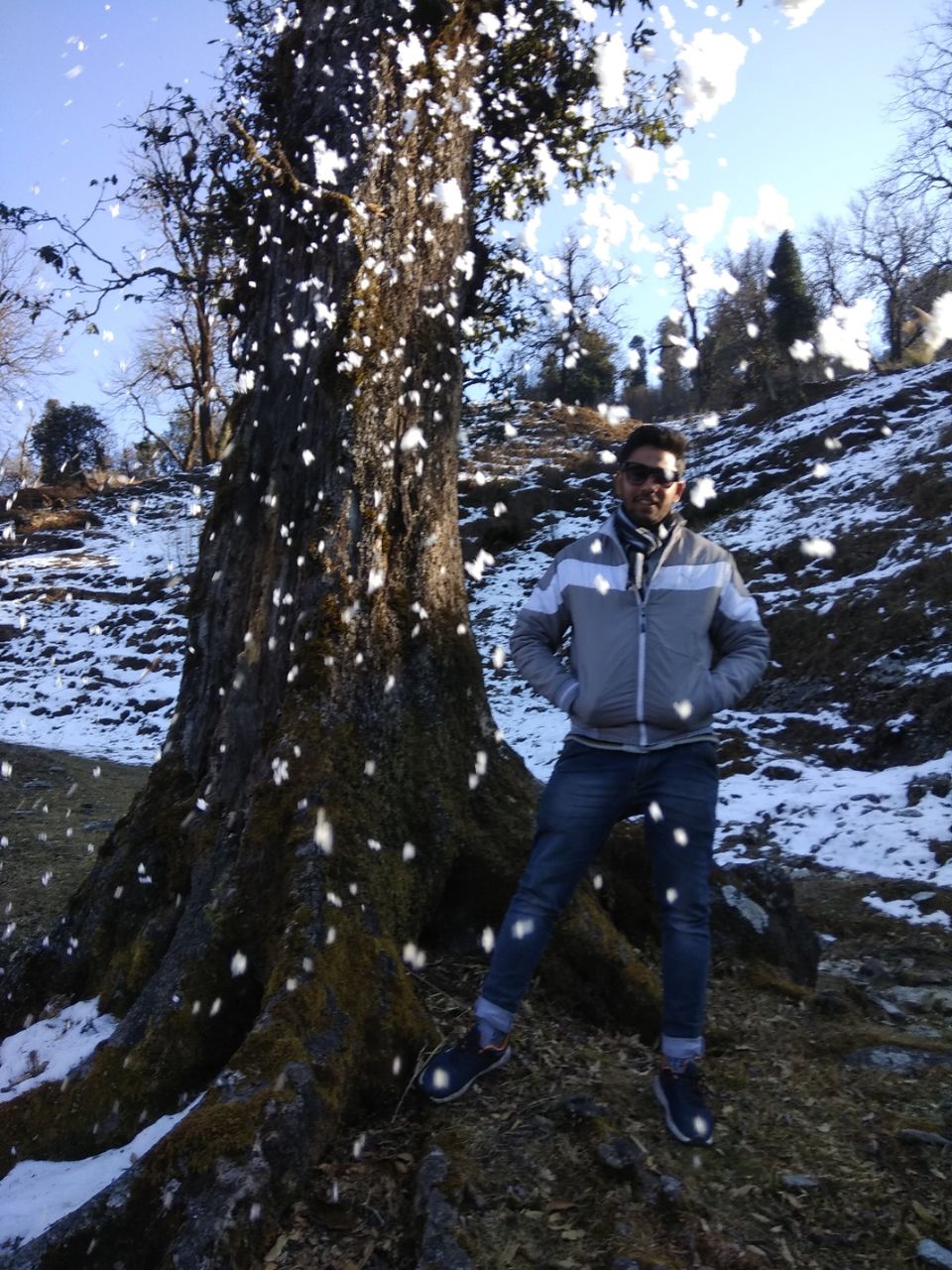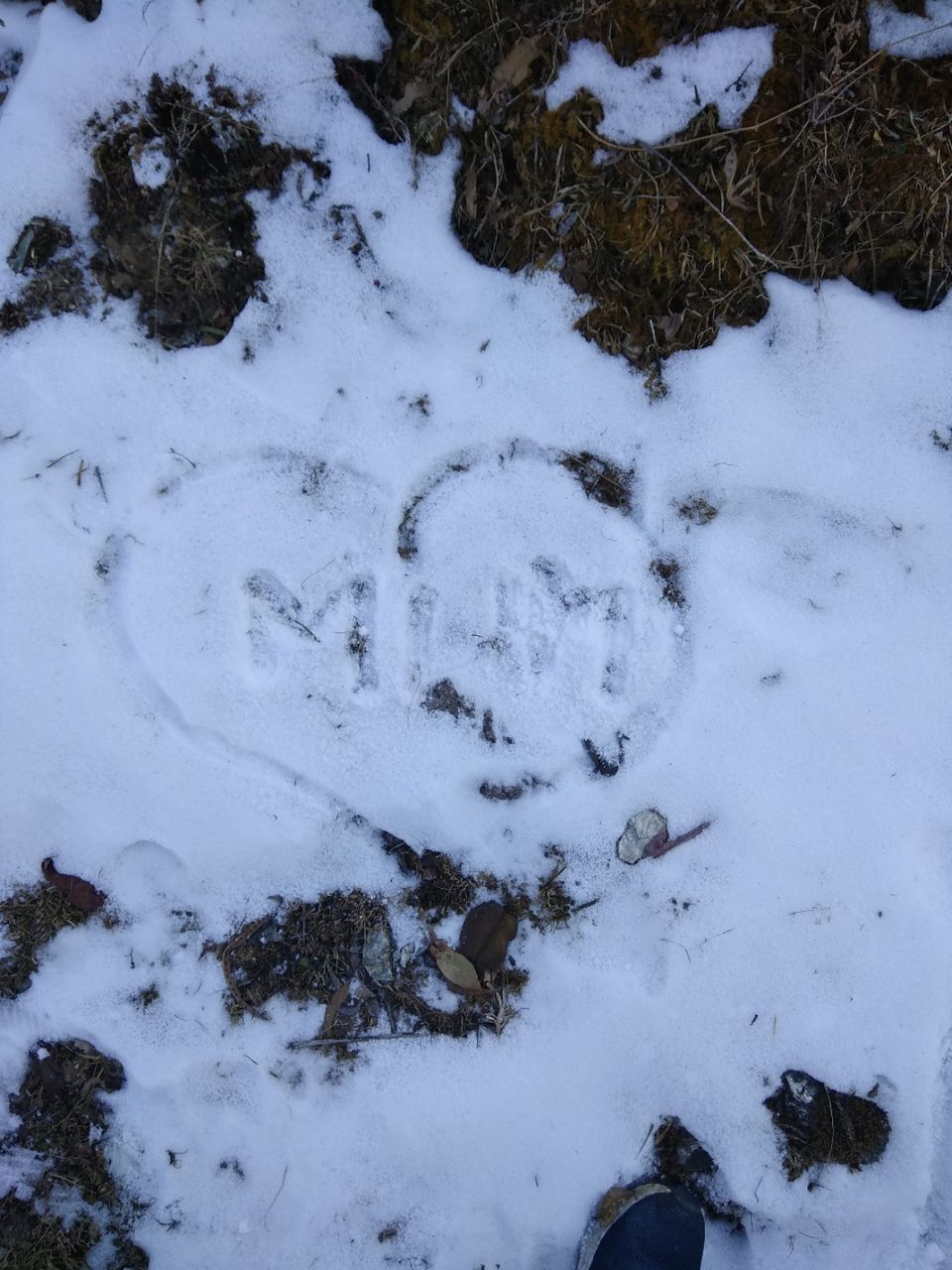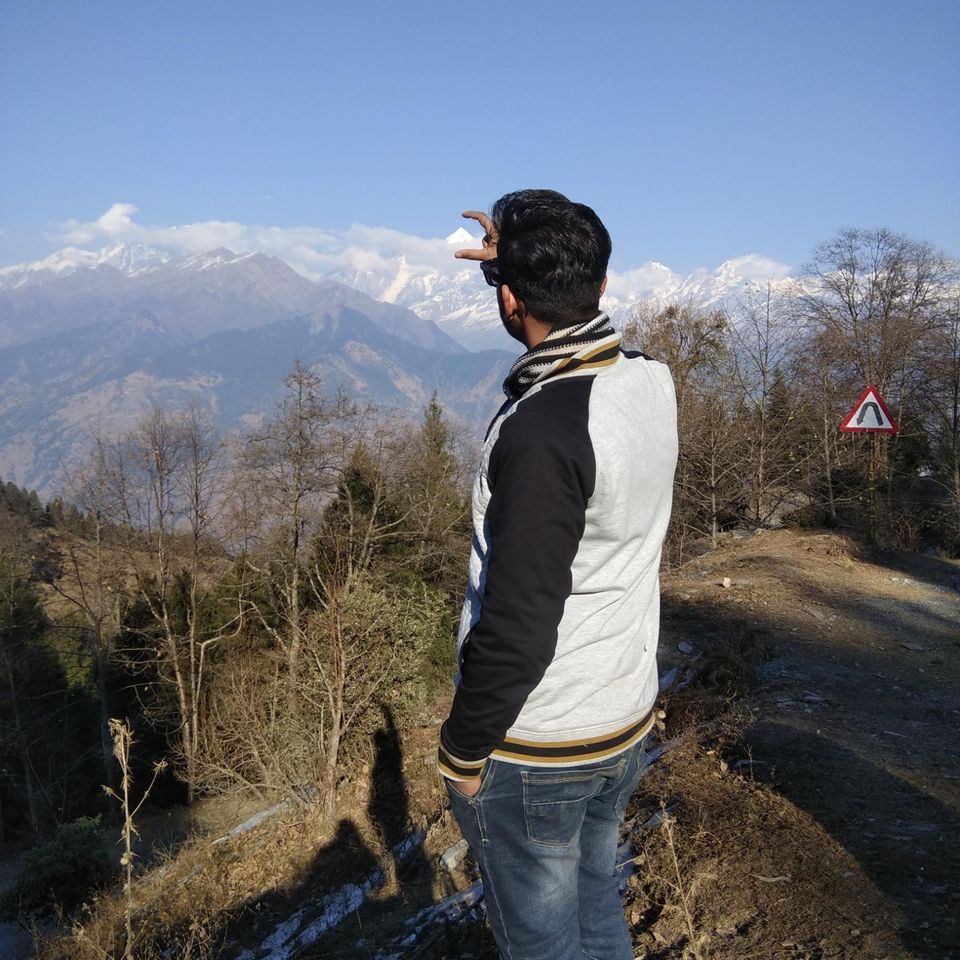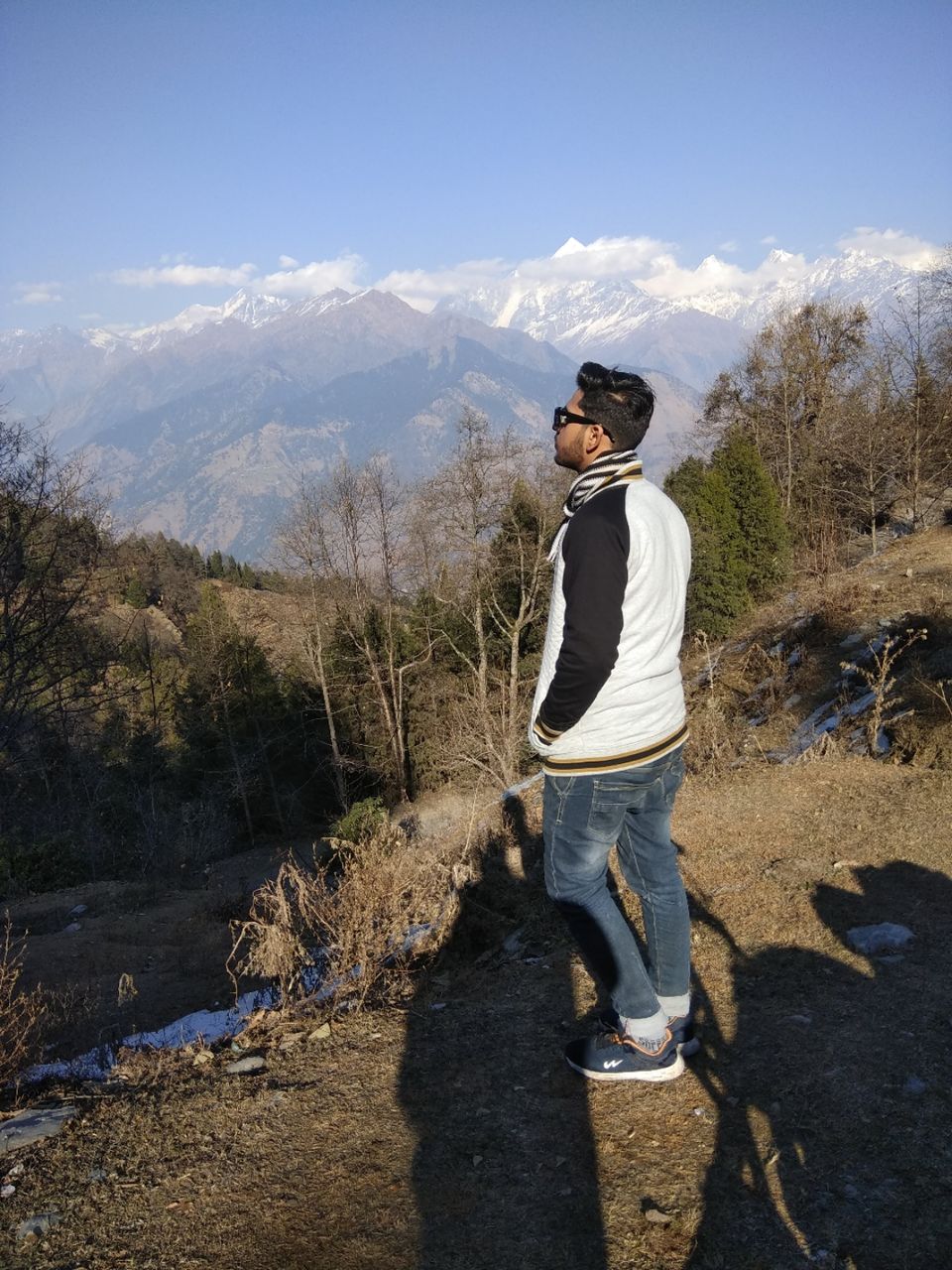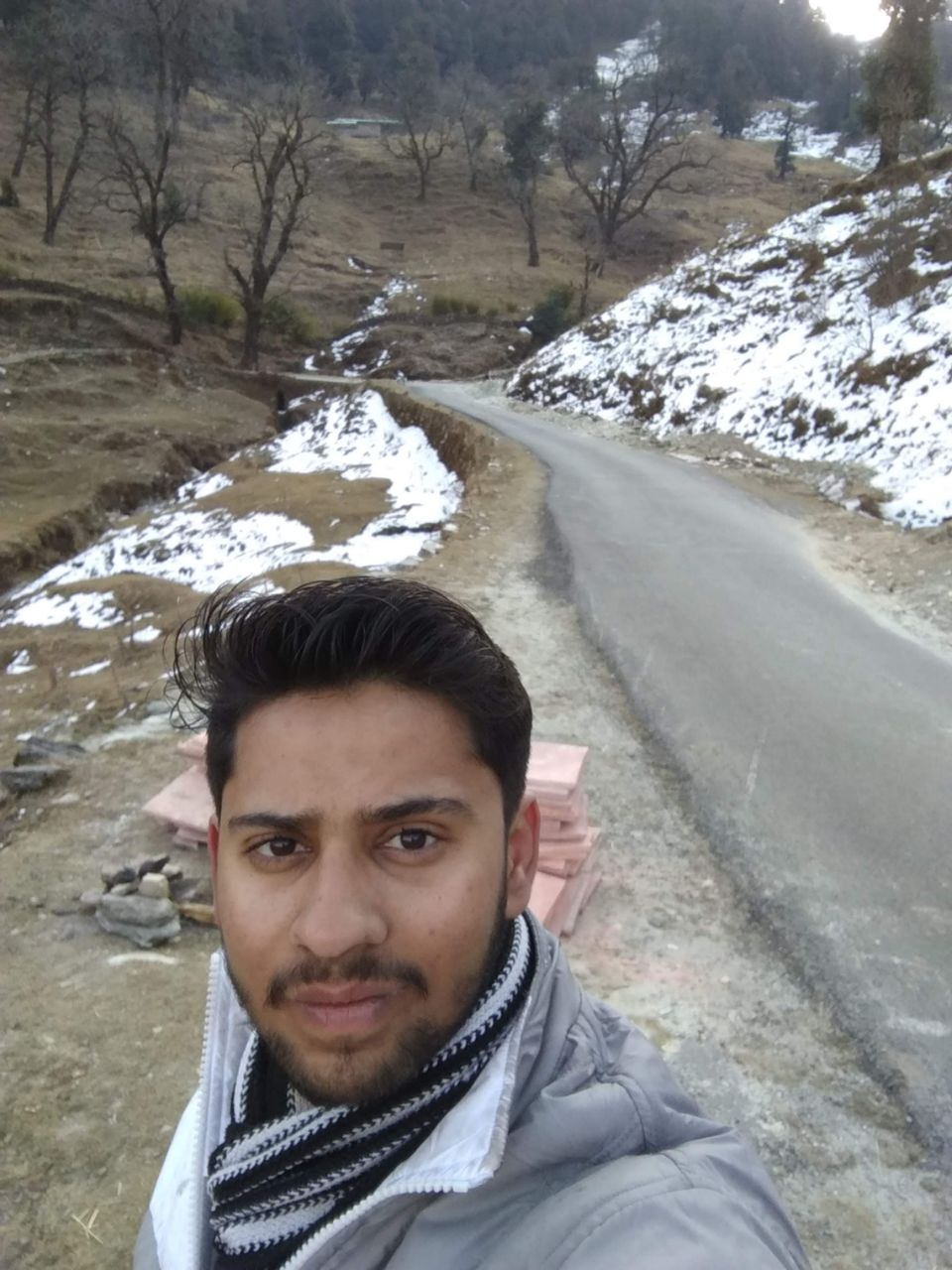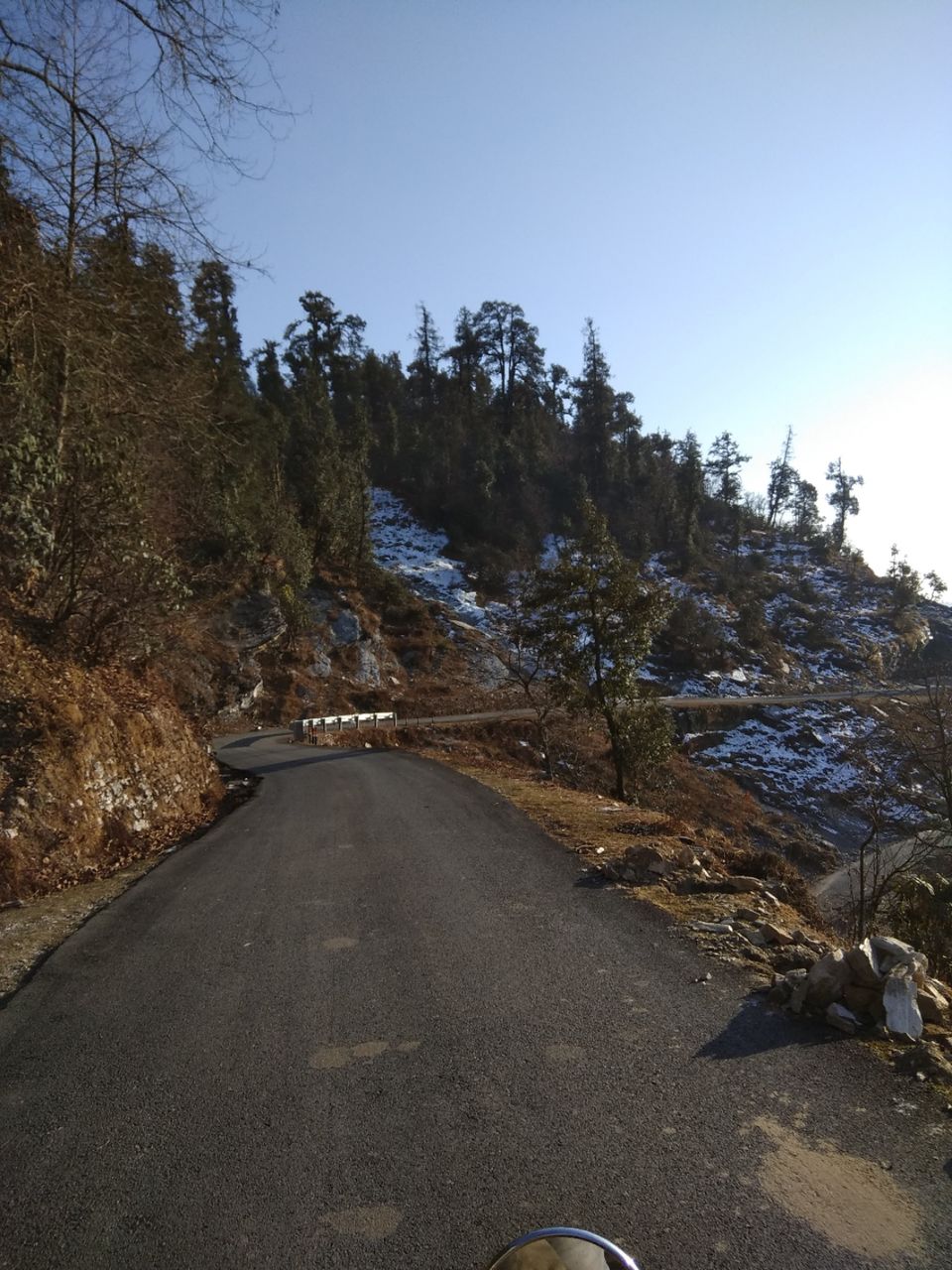 At around 4:10 pm we go towards the maximum distance to reach our home as soon as possible.
After covering good amount of distance we booked a hotel at Berinag for night stay.
Around 10 pm.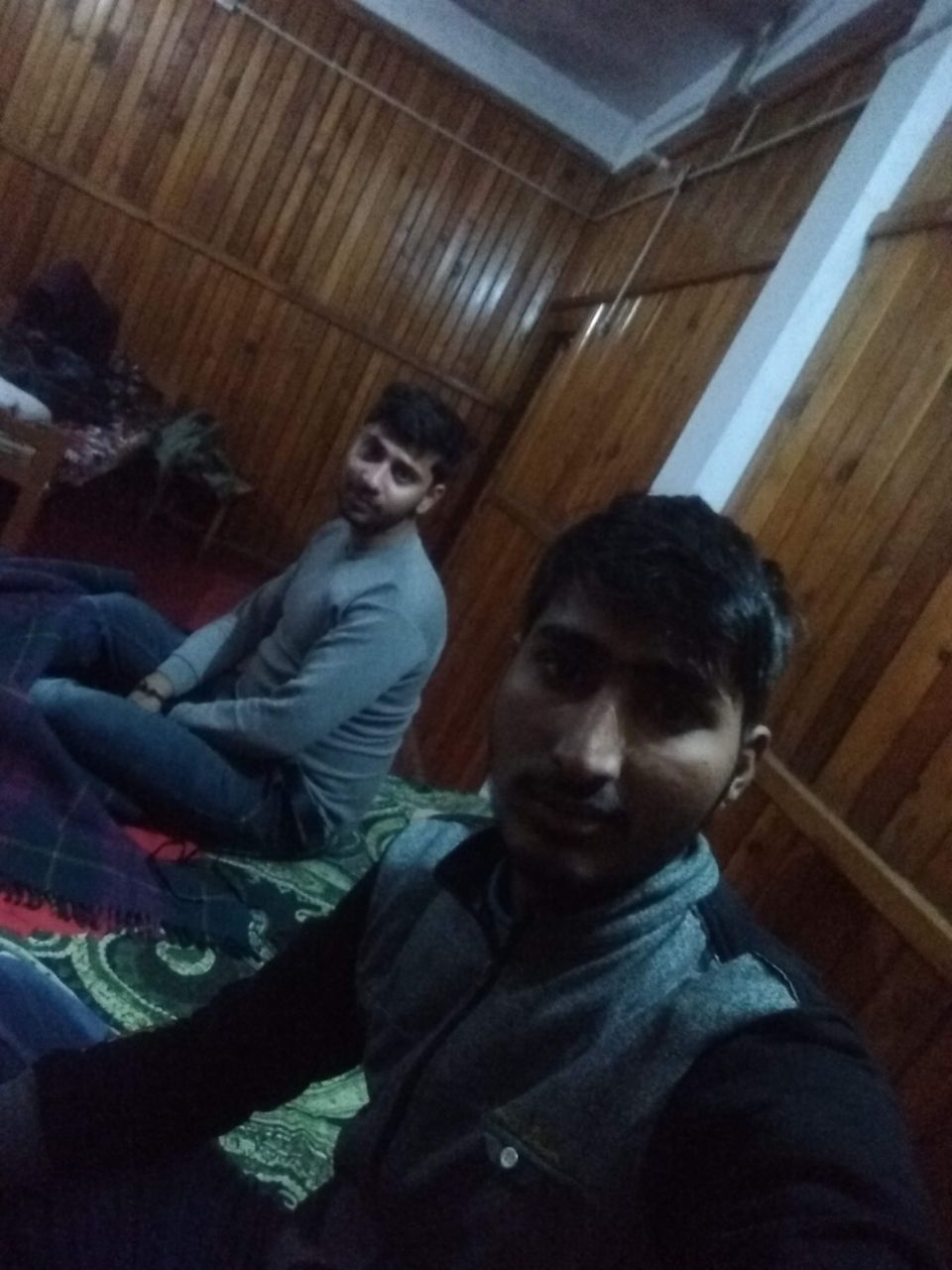 We wake up early and checked out from hotel.
We move forward and find a place know as Patal Bhuvneshwar.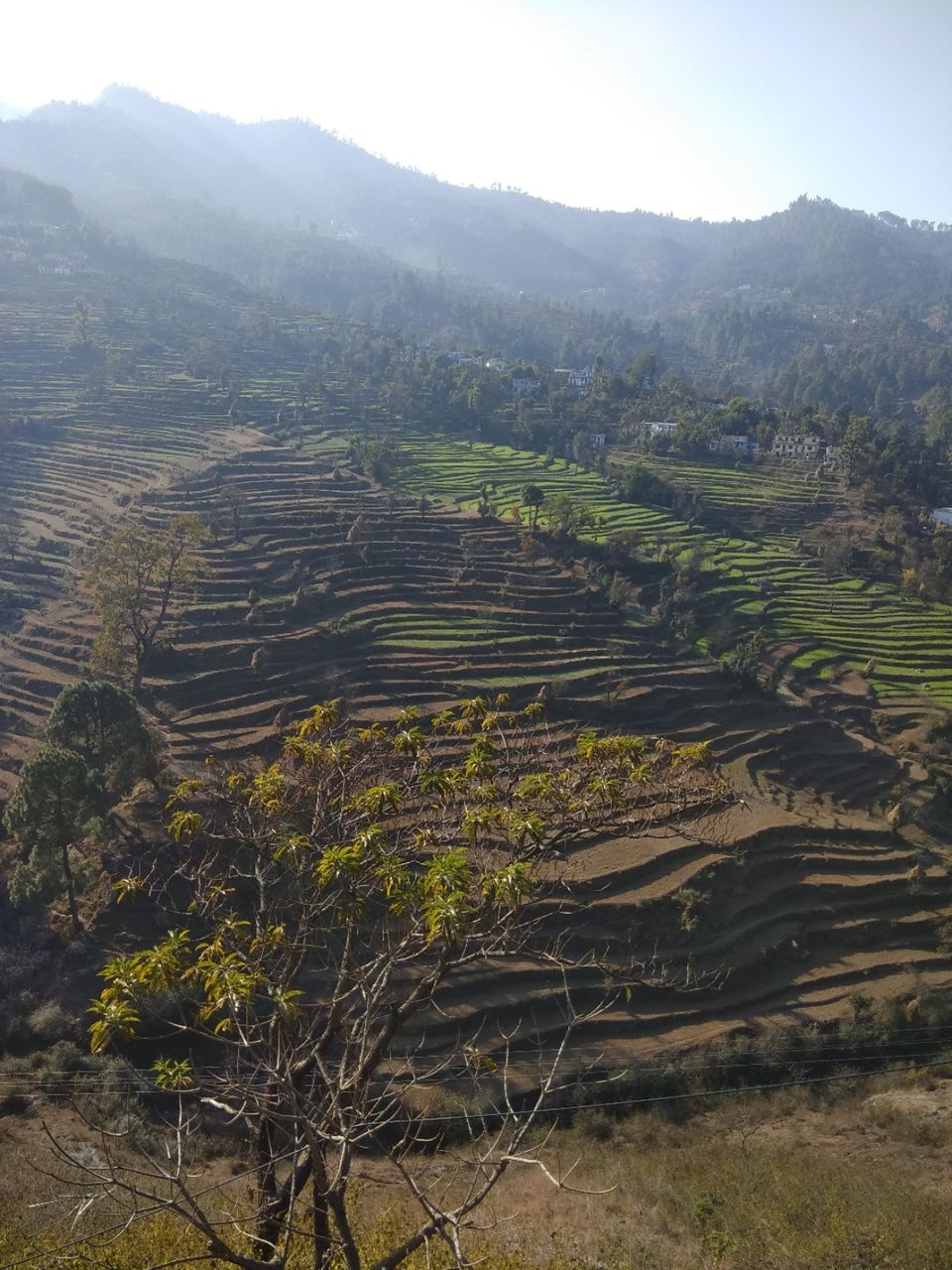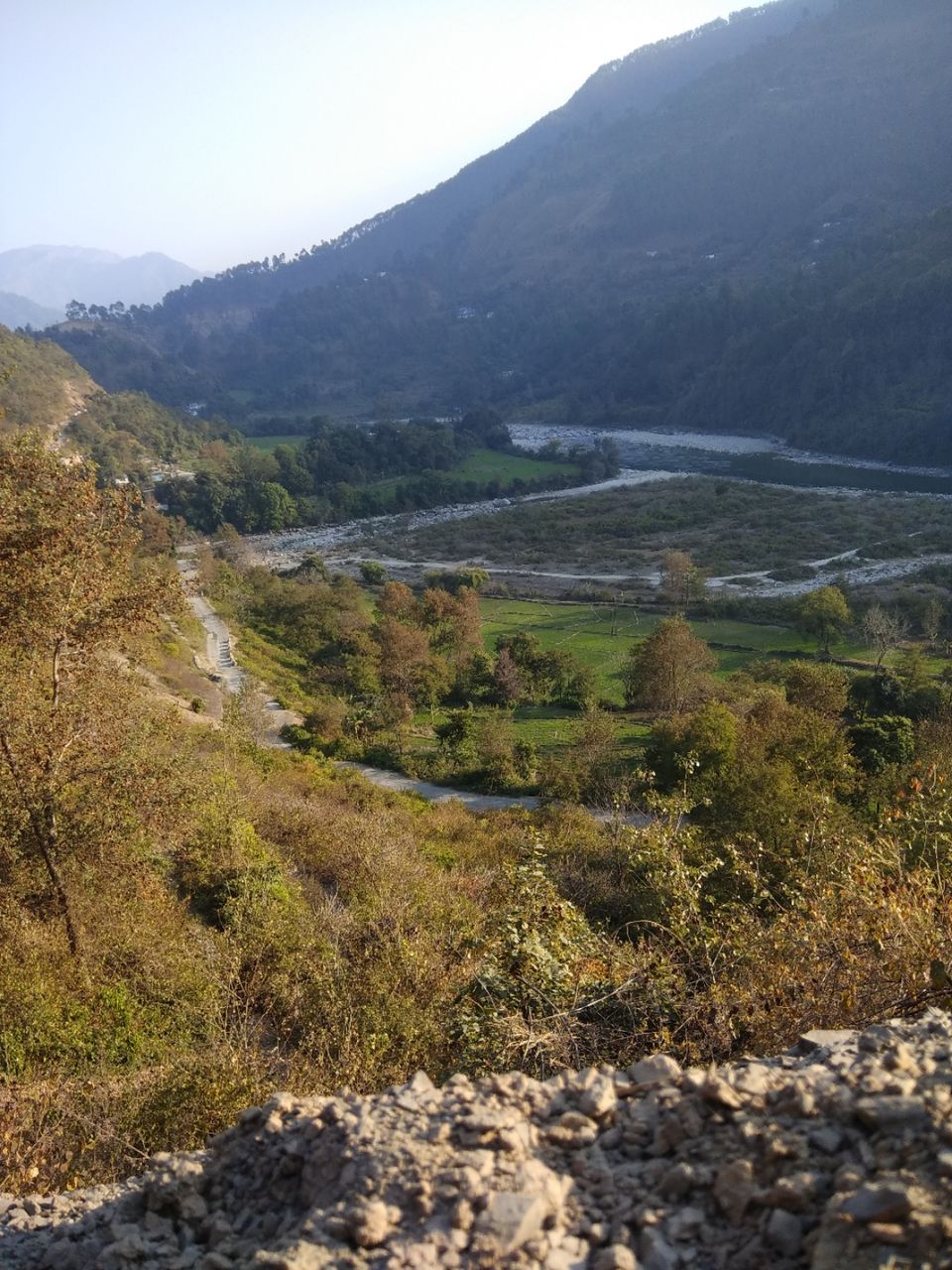 It was a religious temple made by Pandavs to travel.
There were caves and it was said that every cave is opened at Amarnath, Kedarnath but no human can survive through it.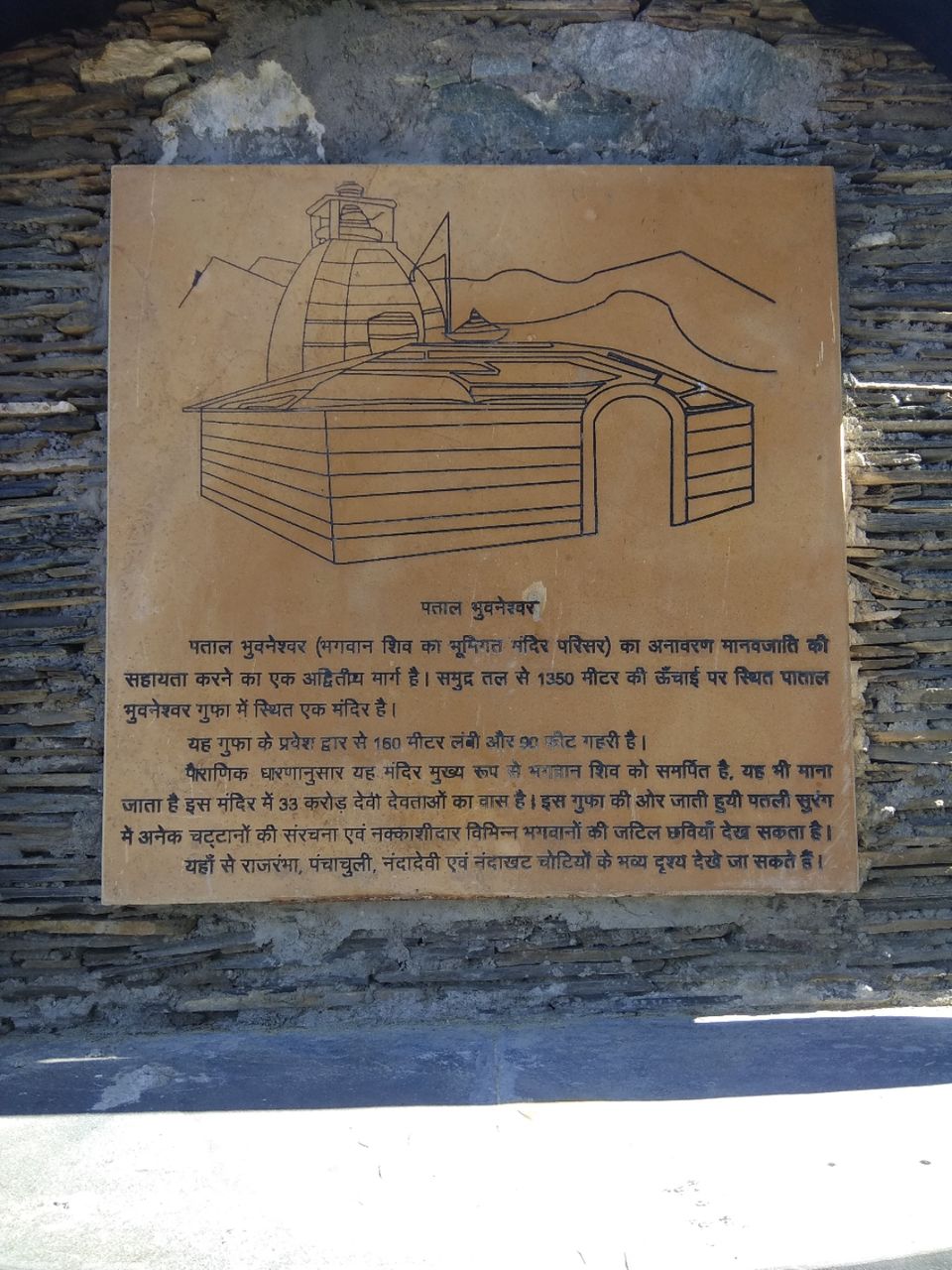 You can read the above ☝️ as well search it on YouTube you will get to know about it then.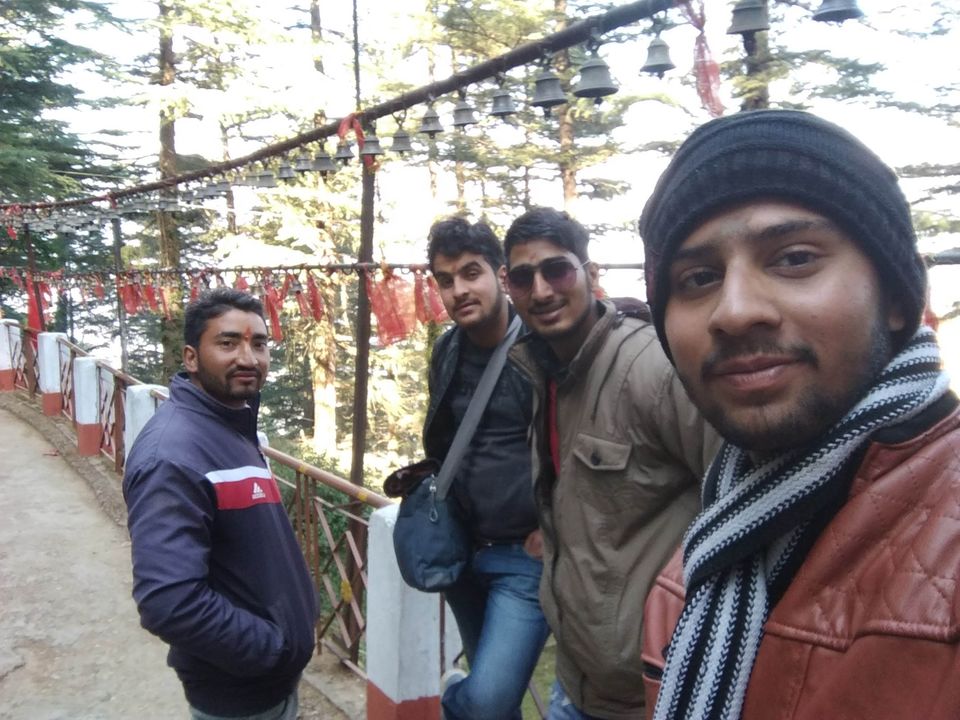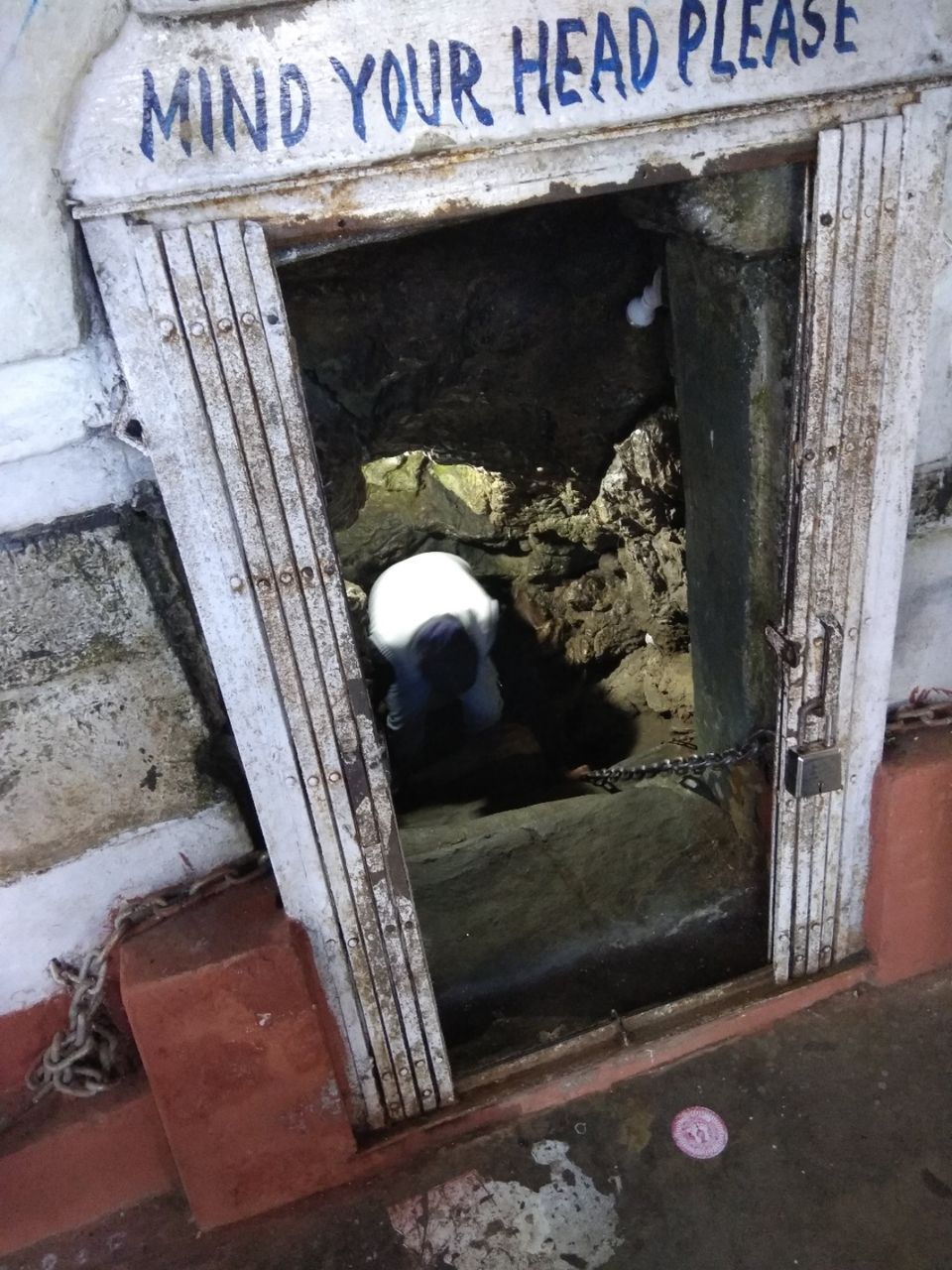 Can you see the narrow way of the cave and first you have to book a guide for 100 ₹ mandatory and then you will guideded inside the cave and it was worth it. The cave was amazing and every Hindu Mythology was proved inside the cave naturally , there were amazing things to see .
This trip is worth not because ee saw snow but because of this place 🙏🙏.
Experience
1- Never ride at night on mountains.
2- Keep medicine , bandits when you were going on road trip because anything can happen and that also makes a trip adventurous.