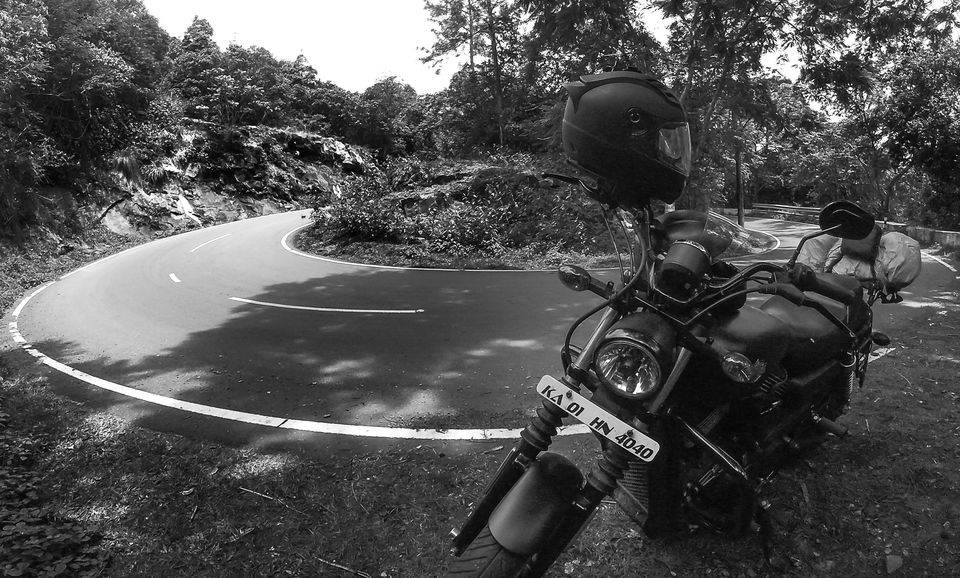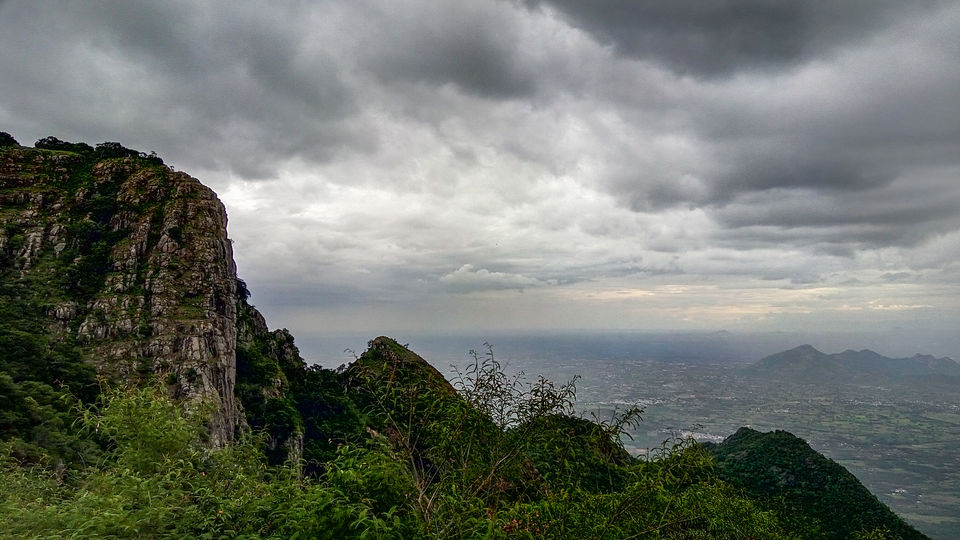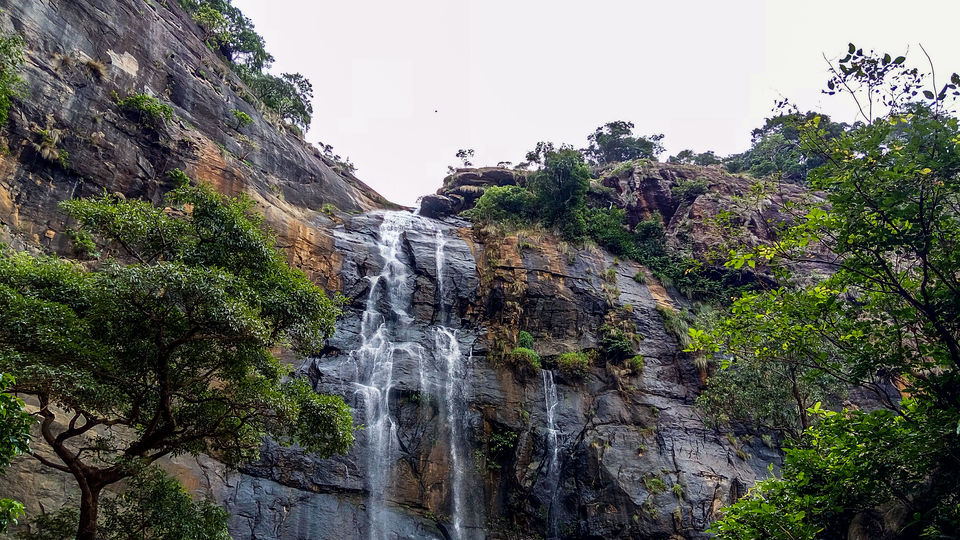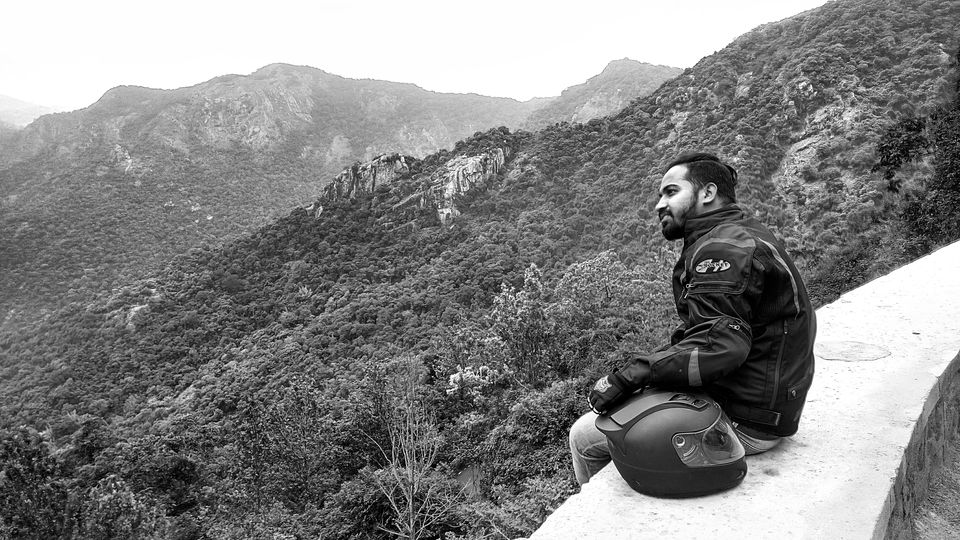 Motivation : I heard about Kolli hills from other bike forums. A place not so far from bangalore (~290 km) with 70 hair pin bends. I have travelled to ooty(36 hair pin bends), valaparai (42), but this one is having the maximum i have heard of in south india. I just love controlling the bike over sharp turns, so this one was the main motivation for me. 
Accomodation : I booked Nallathambi resort to stay a week before. I want to mention that there are very few accomodaiton options available in this place, so you need to book in advance. I had to postpone my trip by 1 week just because of unavailability of accomodation. 
Ride Experience : We started (me and my wife) around 6:30 am in the morning from bangalore. Bangalore to Salem highway is one of the best one i know around bangalore. I am alway able to maintain the average speed of 100 km/hr.  There is no traffic till salem but next 50 km from Salem to Namakka had normal city traffic. After that starts the actual journey to cover the hairpin bends, the turns were steep but very few were the inclined ones. We were able to complete the 70 bends in half hour and finally reach the resort.
Food : We stopped at A2B for breakfast where we met few other bikers heading to other places. Resort had only one option for lunch which was a south indian thali for 100 rs and it was worth it. They had few more options available for dinner but mainly south indian food.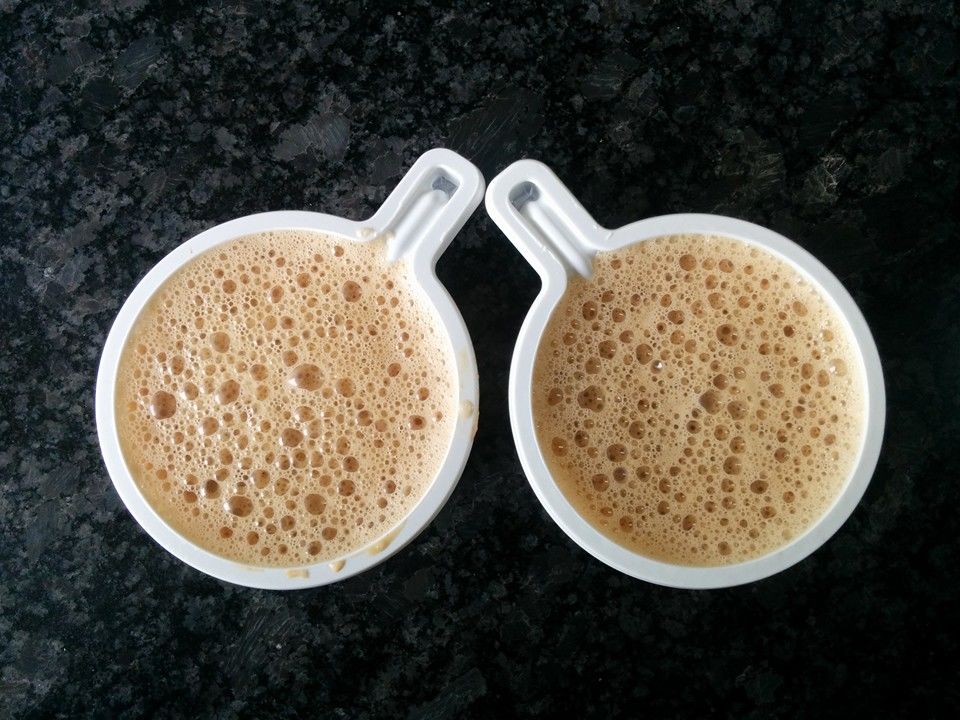 Places to visit : 
In the evening, clouds were dense and it could have rained at any time. We decided to go to waterfall in the morning which was around 12 km and headed towards a famous view points called Wireless view point and Sekupare view point. They were around 4 km from the resort. The moment I had a first look at the valley from sekupare, i marked the place Kolli hills with must visit tag.The valley view was really different and I cant describe it in words. Pictures from my phone came out so good. We spend around an hour at the place and head back to the resort. 
Next morning we visited the Agaya Gangai Waterfall on the way back to bangalore. The route was more like a triangle between base of hill, resort and waterfall. It will be great if you visit waterfall while going back or coming to kolli hills. The fall was a descent one but it will be super fun if you are travelling with friends and take a bath in the fall. The only issue was reaching the waterfall. You have to go down from the hill by stairs and if I roughly count the stairs, they must be around 1000 ya I am not kidding. You can easily go downstairs but it requires lot of efforts to come up. It was more like a reverse trekking. Keeping this in mind, I suggest you visit the fall on your day 1 and then rest in the evening. 
We started for bangalore around 2 pm, weather was good and it was a pleasant ride except last 20 km where there was a very heavy rain. Finally we reached home around 7pm. 
I would suggest Kolli hills as a great destination for a weekend road trip, there are very less things to do but it is a nice non-commercialize place with great natural beauty and riding adventure. 
Resort is great with basic facilities and cleanliness. Don't set any high expectations with name "Resort". The place is spacious, you will get your own privacy and parking. Food is mainly south indian with great price.