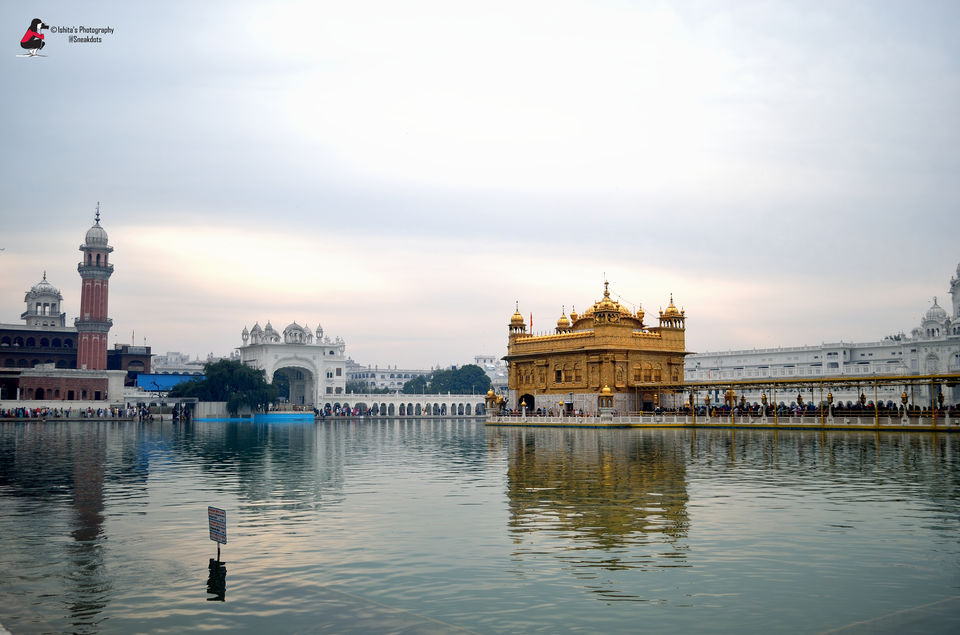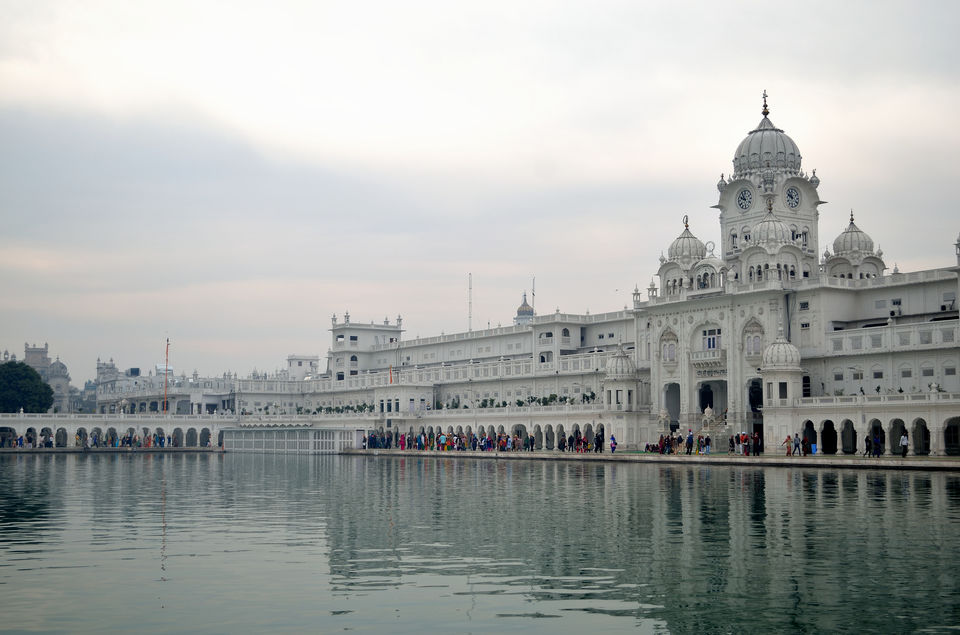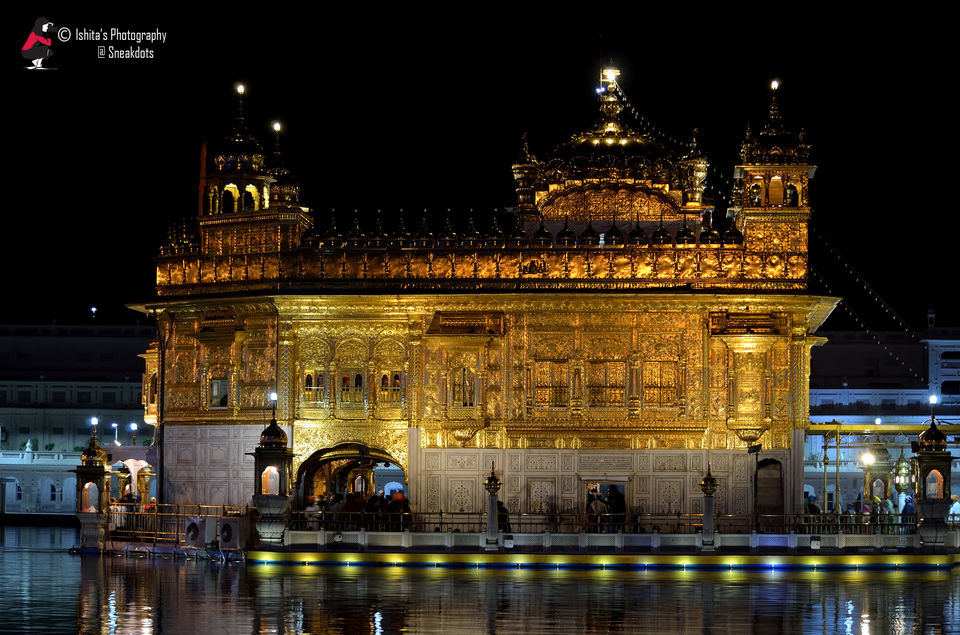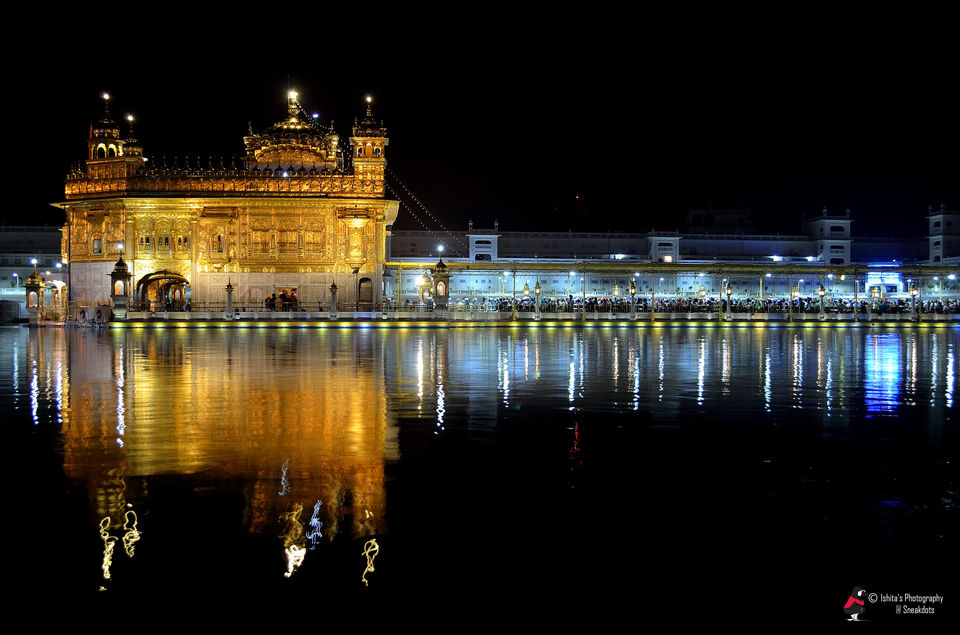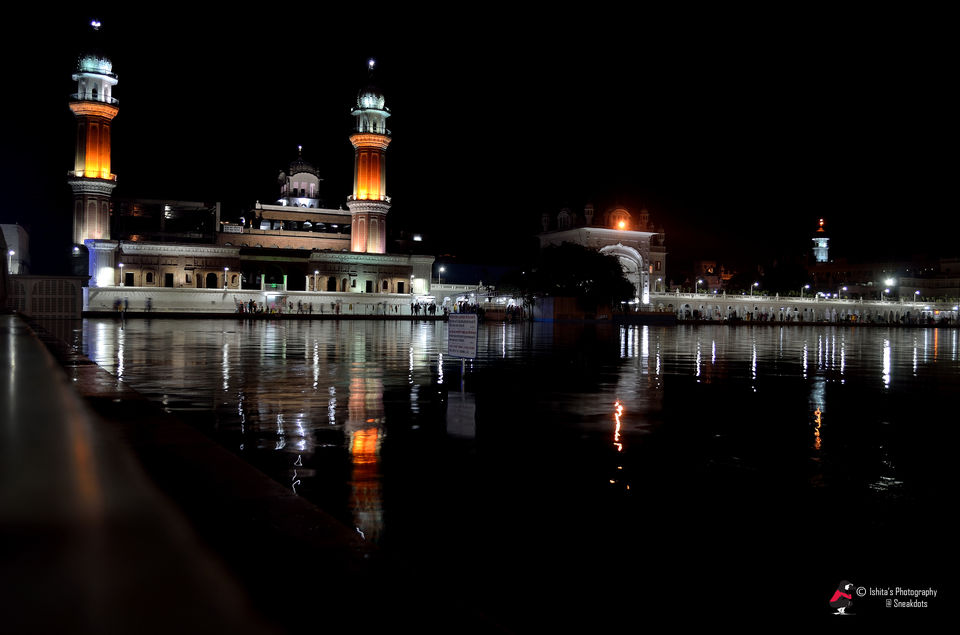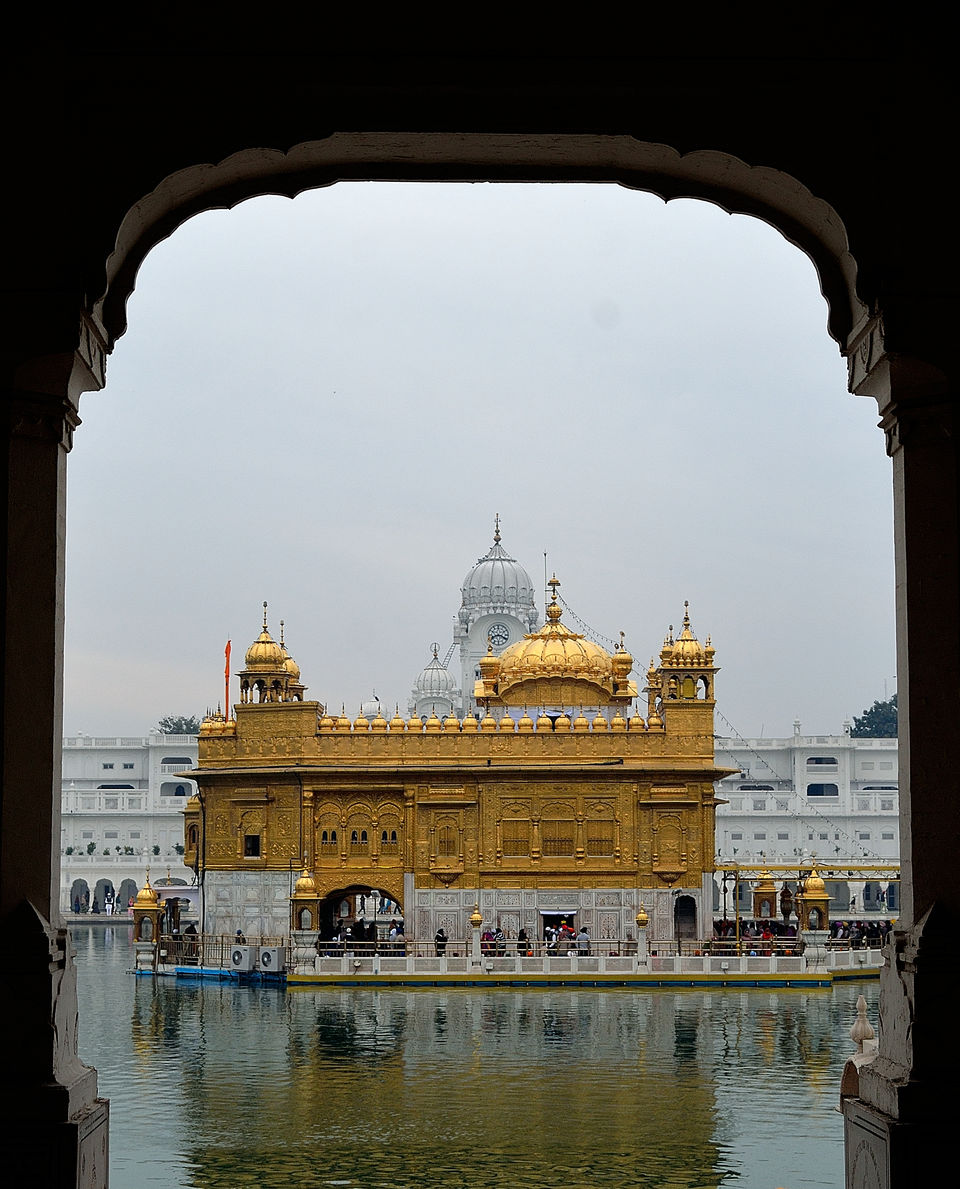 Trip to Golden Temple, Amritsar started from Ghaziabad in Golden Temple mail which starts from Nizamuddin and takes a halt at Ghaziabad. We chose to board from Ghaziabad for it being closer to our college. It was a cultural trip with college friends and was shrunk to fit in a day without missing on anything Amritsar had to offer. It was a overnight train journey and we reached Amritsar early morning around 6 a.m. We had some awesome breakfast at a small place near Mata Ka Mandir following which we visited the Golden Temple.
Shortly after that our next stop was the historical Jallianwala Bagh, a small area famous for the historical incident where General Dyer was accused of ordering a mass shootout on an otherwise peaceful gathering of people. In modern times it is managed by a trust, which has converted the area into a well maintained and beautiful park. The entry is free for all people and the place is always full with a lot of tourists and local people. Personally I missed the historical essence and it appeared more of a park than a historical place to me.
Jallianwala Bagh hardly will take 30 minutes of anybody's time and just outside for the food lovers lies Brothers the Dhaba, a part of Amritsar's famous Bhravan da Dhaba, (well in punjabi Bhravan means brother). It was our next stop indeed, from where we headed of to Wagah Border. 
Located at an hours distance from Golden Temple is the famous India - Pakistan border also known as the Wagah border. The border is famous for the flag lowering ceremony that happens there almost everyday at around 4 - 4:30 pm. For getting the VIP pass ensure to pay a visit to the border at around 9 am in the morning when it is said to be available for all, otherwise also its advised you leave Amritsar around 2:30 pm at max to get a comfortable seat that can offer you a great view of the ceremony. We arrived just in time to get ourselves seats. The ceremony is preceded by a lot of events including dance, playing songs among other things (if like us you desire to get your faces painted do remember to bargain with the painters you can easily find there).
Wagah borders was the last destination on our itinerary that day and our trip ended with the ceremony. We took the night train back home. 
P.S - For food lovers there falls a restaurant by the name Sarhad en route wagah border from Amritsar, its very famous for the Pakistani cuisines it offers. It is a bit on the expensive side compared to the Dhabas. Also, not to forget you have to just have to taste the Lassi!
For Shopaholics - Remember to watch out for some beautiful Punjabi Juttis you can find just outside the Golden Temple. 
Njoy your Trip! Lemme know what I missed by commenting below.