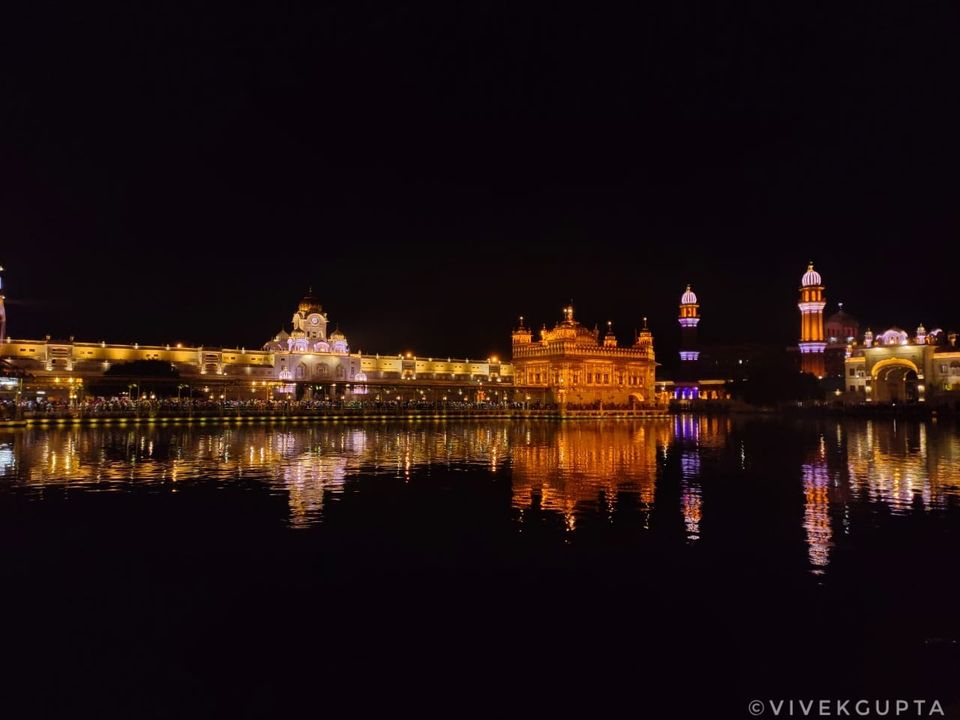 A few days ago I went to visit Harminder Sahib Amritsar with my family. My experience of that was very lovely, we went to the Golden Temple first. He came to see different people come from different cities.its really a good feeling It was a different experience to see someone working so well for their God.
We found a boy who lived there, he told us about a place which opens only twice a day.
And we had good luck that when we were that it was open, that very high building, when we went to that, it was looking full of Amritsar from that place and view is 🤩🤩 amazing and then we went to India's biggest lungar Where we ate food together a lot of people ate that food at the same time.The pot in which those people are prepared is so big that a lot of food was made at one time.
And the time passed and in the evening the whole complex looked like gold, both poor and rich people came from large places to serve for the temple.There is no big or small in that campus.
It was a very goodand very beautiful experience of my life which I will never forget.
thanks for reading this.