What is one of those first things people do when they step into a different country/city? Shuffle dating apps! Just hoping for a chance to meet a local so that he/she could look at the city through the way of a local. Well, say no more. This European city is giving you a chance to roam the city just like a local by mingling you with one under the campaign 'Marry an Amsterdammer for a Day'.
Why This Campaign?
This is more than the traditional destination wedding. "Tourists in Amsterdam can marry a local for the day and explore the city on a mini-honeymoon" according to Independent. I'd use the term 'marry' loosely, even though there's a 35-minute ceremony with rings, vows, dresses, and proper rituals in a chapel, but it's not something that's legally binding. And like most weddings, it doesn't come cheap. Condé Nast Traveller reports the starting bid for tourists is just over 100 euro. The goal is for the local brides and grooms to show tourists all of the lesser-known parts of town and not just the party streets and Red Light area. It's a part of the 'Untourist Movement'. The idea is to tackle the negative effects of over-tourism which is a huge problem. CNN says "Visitor numbers are expected to jump from 18 million in 2018 to 42 million in 2030." The Dutch tourist board recently stopped promoting the Netherlands as a tourist place because they get too many tourists and attractions are becoming overcrowded but if you marry a local Amsterdammer, you would see the city through the eyes of a local. Hopefully, you like what you see in town and your new spouse.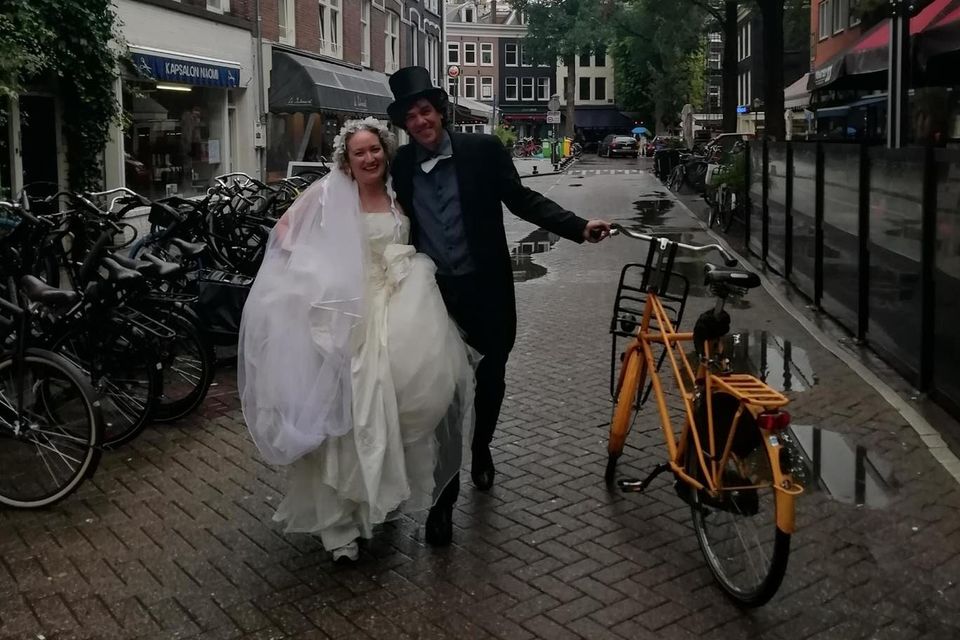 Read what Joanna Whitehead experienced as a tourist married to a local for a day, published by Independent in this article.
This Is How You Can Book Your Own Wedding for a Day
- Go to https://www.untouristguide.com/bookings-checkout/marry-an-amsterdammer-for-a-day?referral=service_list_widget and book your slot (if not able to, send them an email)
- Not only weddings, but they also host all kinds of things such as Weed Dating, Kids Cooking Class, Cycle Tour, etc.
The idea is to promote Amsterdam for what it is and not for what it appears to be.
Follow me on Instagram & Facebook for more such interesting blog updates, travel stories and photos from across India and the world!