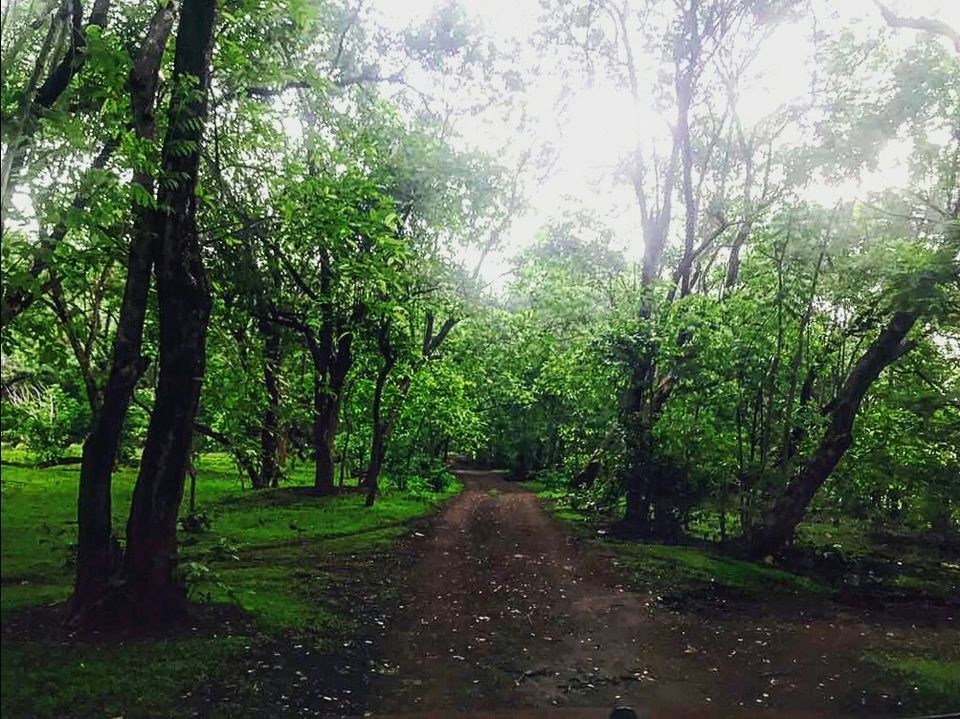 Wow what an amazing time we had, going all the way to the closest gateway from Hyderabad, unexpectedly, during the time where nature is at its best, the monsoons.
After a long long time we friends met for a casual night out, had a lot of chit chatting but after some time, discussion were getting boring. I had to take a break in between for an hour for celebrating one of my friends birthday and by the time I returned the plan for 'go karting' was on. We went all the way to Shamshabad airport for the same. Did some amazing race and then left the place but we were longing for more fun. So within 10 mins we decided to drive till Ananthagiri where the barren land of summer turns lively and the drive through forest to reach the destination is truly an experience one has to get once in lifetime.
We reached at the place by 5:00 in the morning but were waiting for the morning light to come so we halted for a while near a temple which is considered as landmark for Anathagiri hills. After 30 mins we started to the view point which can be reached if we take the road starting opposite to Temple.
Within a minute we could experience a lot of greenary all around us. It took at least 10 min of complete off roading for us to reach the view point.
we reached the view point and were enjoying the greenery, the view and the pleasant sound of birds chirping, with some peacocks dancing and making loud noise, wow such a pleasant morning. It just made my day. Then we made our way through the jungle clicking pics.