I was planning for a bike ride to Anantagiri hills from a long time, but always something important comes up and it postponed.
Finally ride was set on 10th December with Climbon group, we were around 30 people and 20 bikes. Anantagiri Hills is 80Km from Hyderabad. Our group started bike ride at 6.30AM, man what chilling weather it is, I was almost shivering while driving because of cool breeze but has to say, it's one of the best experiences. Rising sun, 20 bikes in single line and a perfect road.
We stopped for breakfast in Chevella, 35km from Hyderabad. First thing we did once we got off the bikes was looking for tea, because everyone was literally shivering. After breakfast, we had a formal introduction with all people in group. Started our ride to Anantagiri. Now it's almost set, warm sun rays, filled tummys and cool wind.
Listening to old songs in headset, as a part of bike chain, driving is much more fun than normal.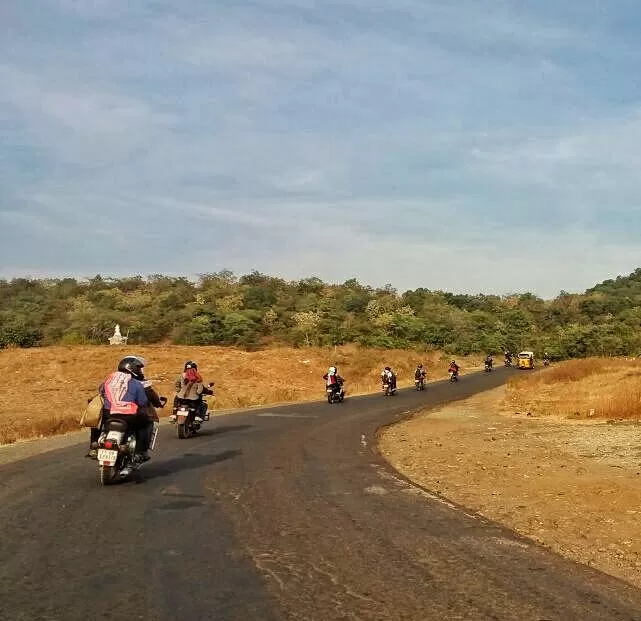 We reached Ananta Padmanabha Swamy temple at 10AM.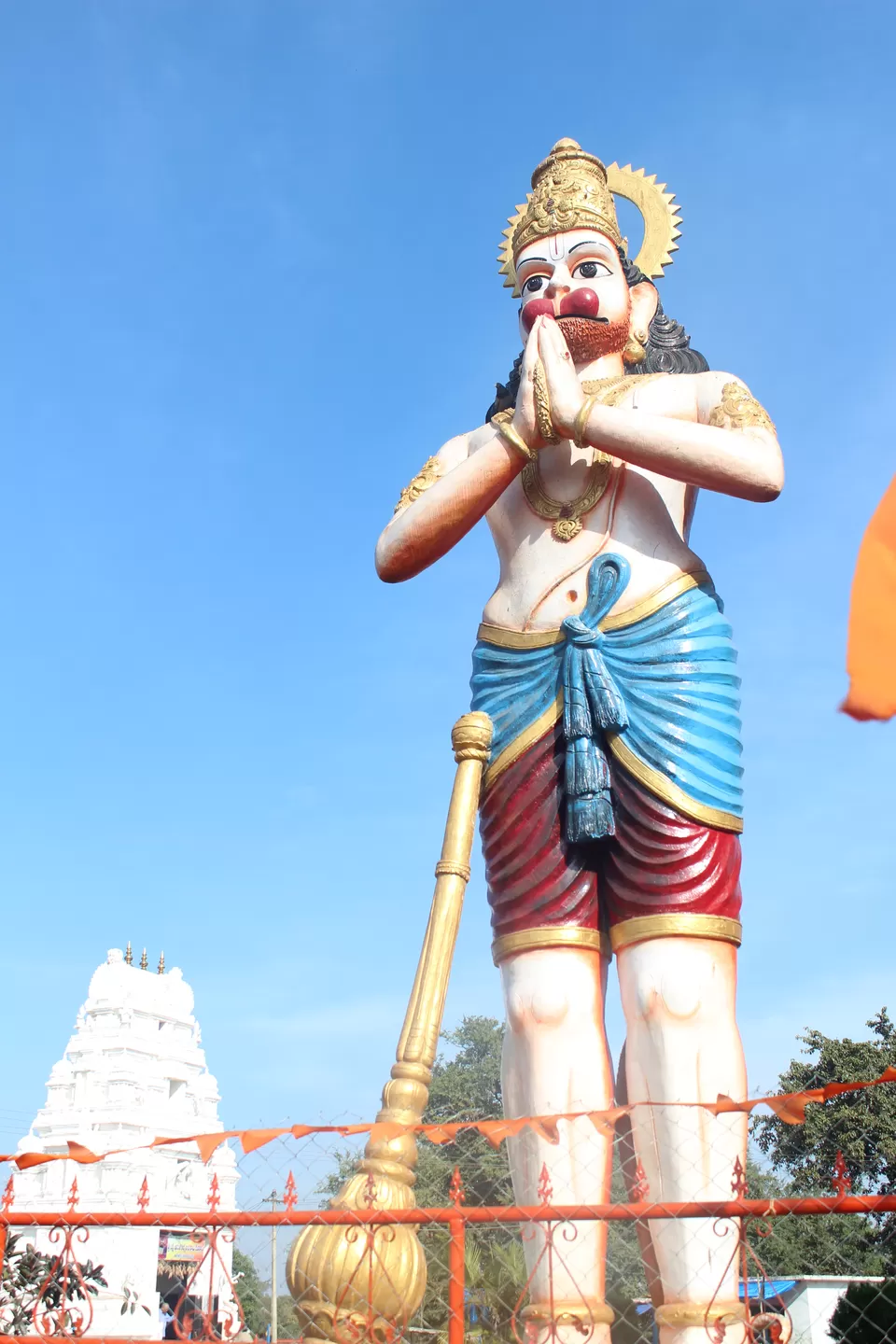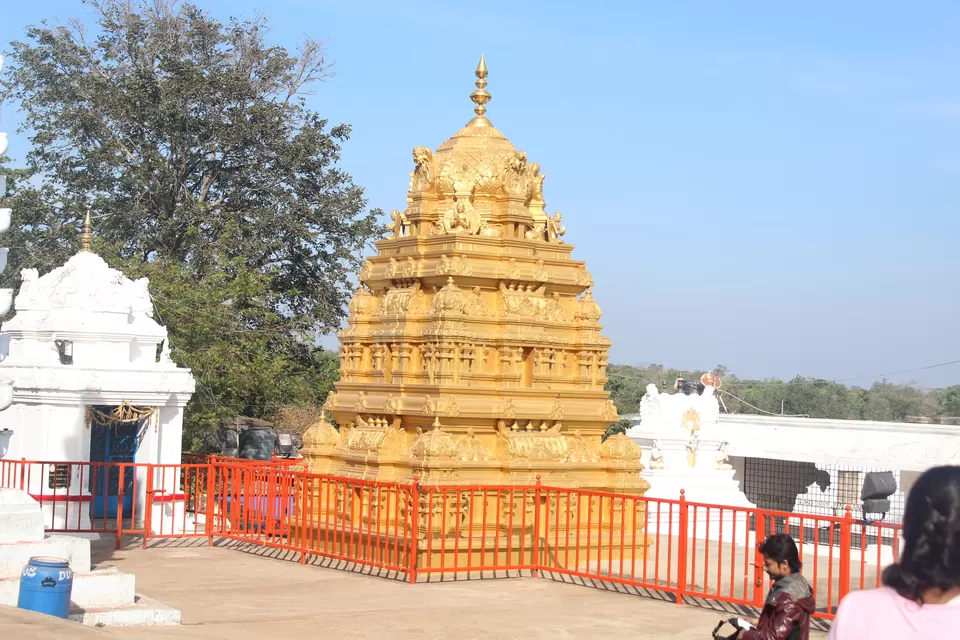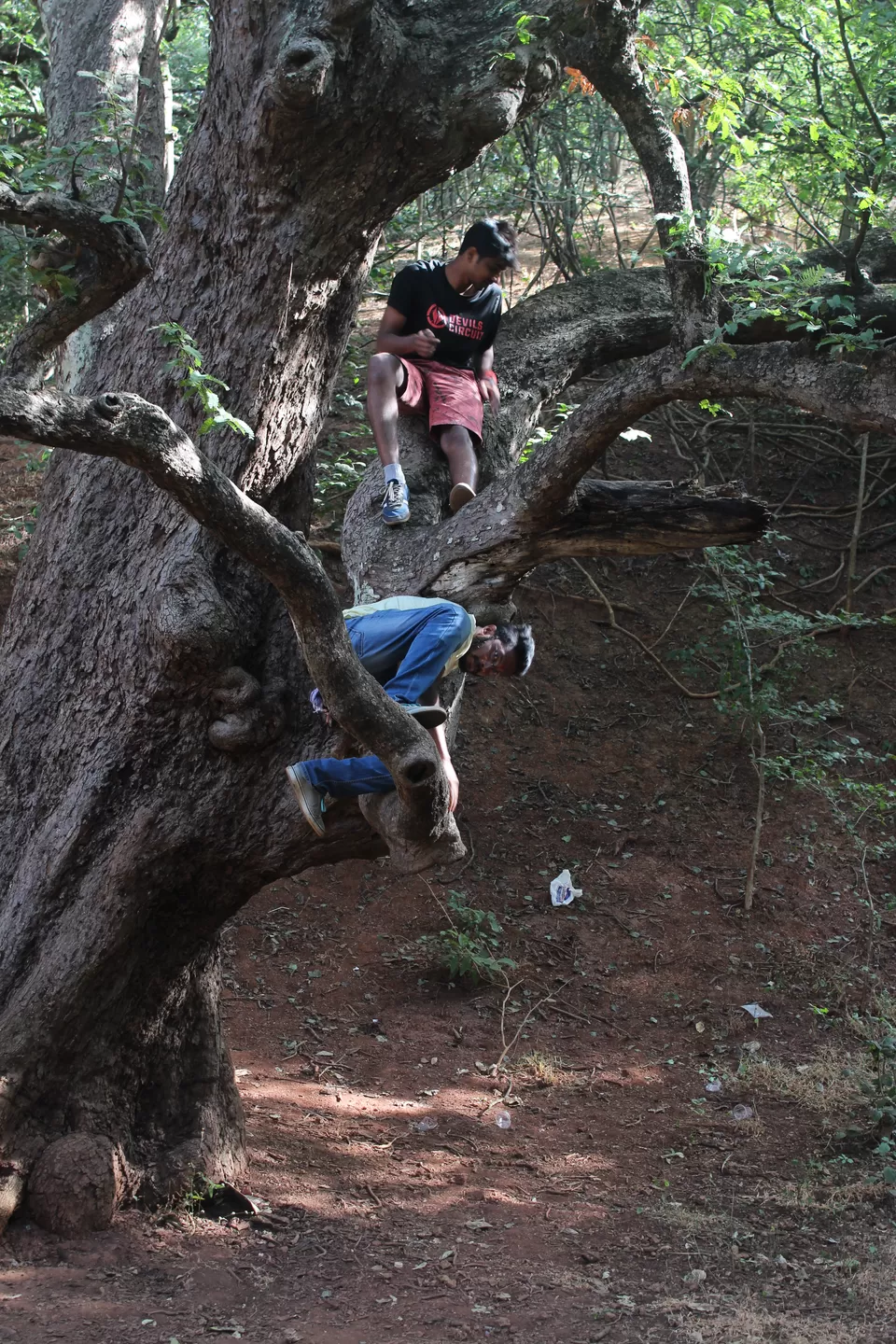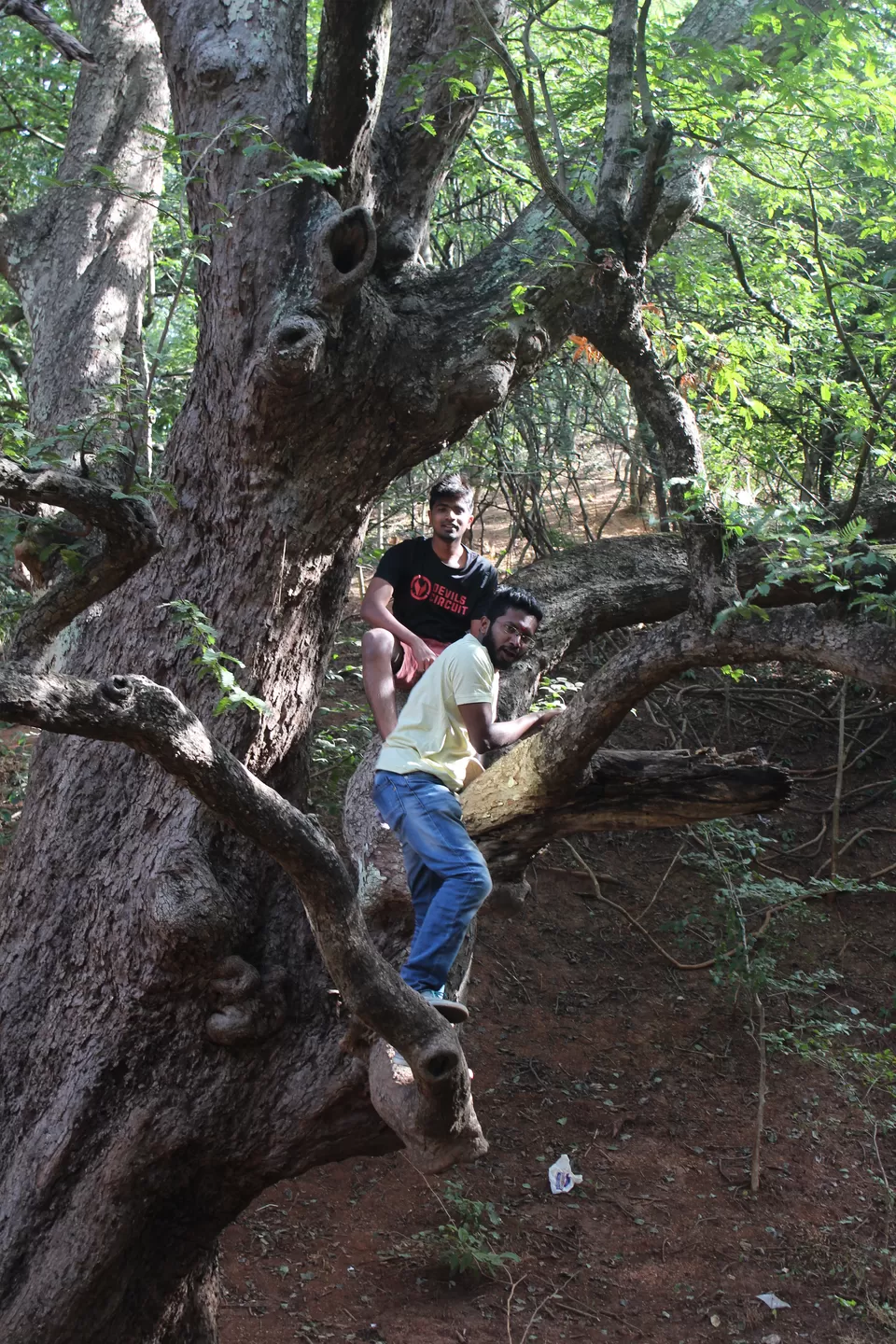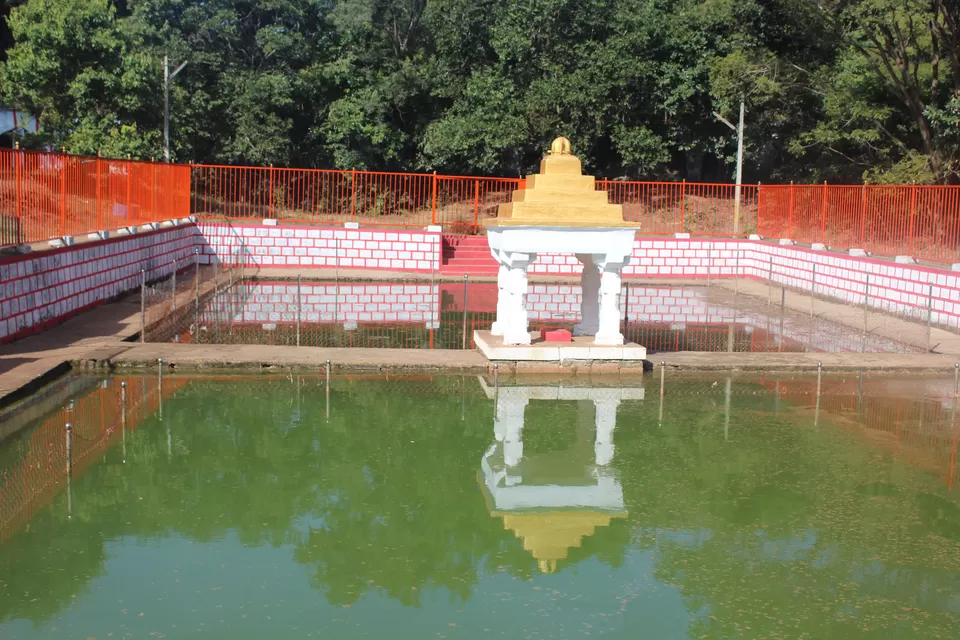 After darshan at temple, we spent some time near temple, clicking pics, climbing trees and we started to Anantagiri View point which is one KM from temple.
I traveled to Matheran, Coorg and few other places where there are so many famous view points and Anantagiri View point is a fair competition to them. A perfect view from top ,greenery and a lake view.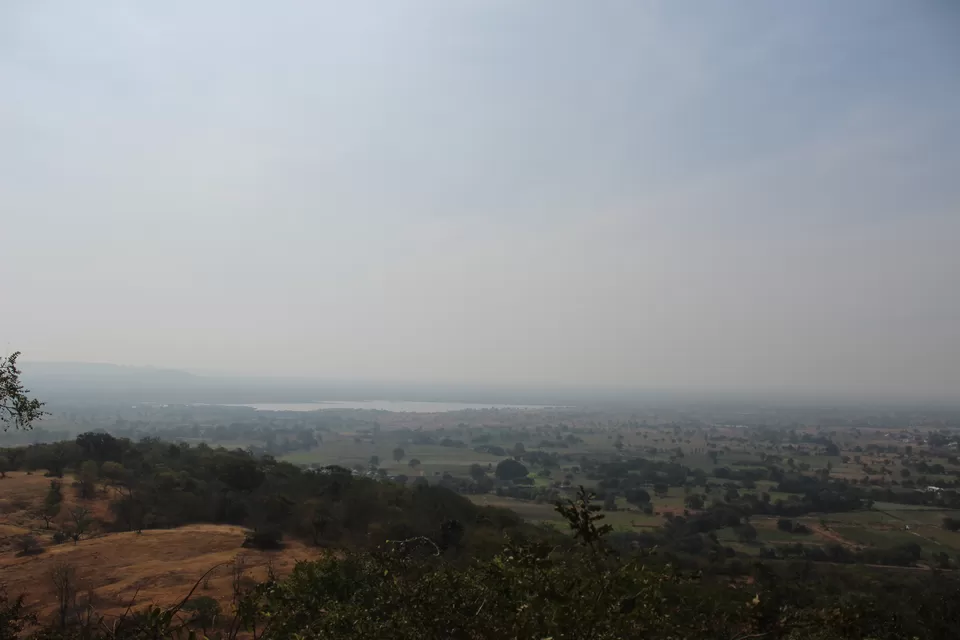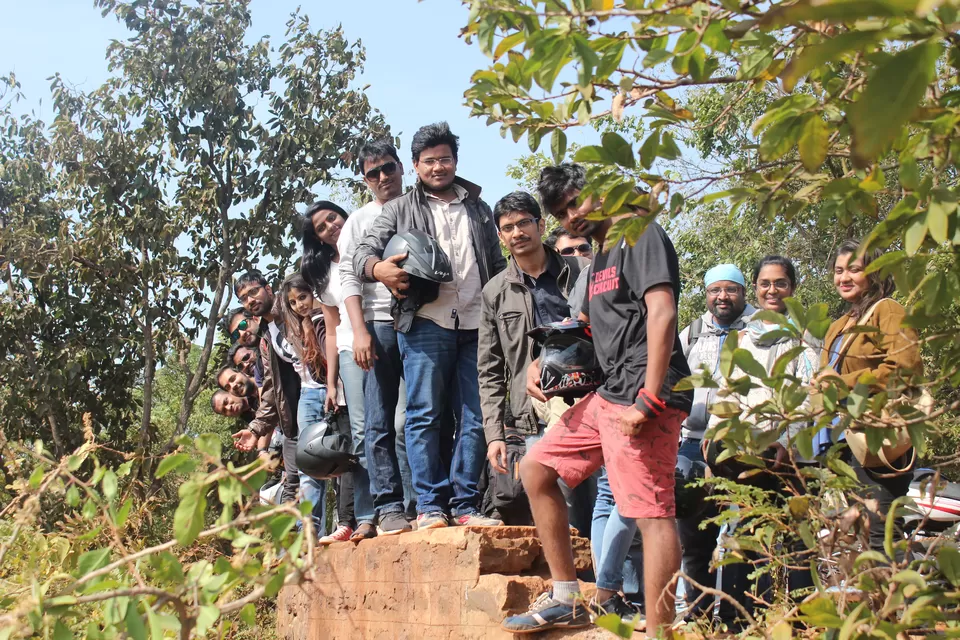 From view point we started to Kotapally reservoir for Kayaking. It's 20KM from view point and road is full of twists and turns and that's the reason you will love it. There was a point in the way which stopped whole group for pics.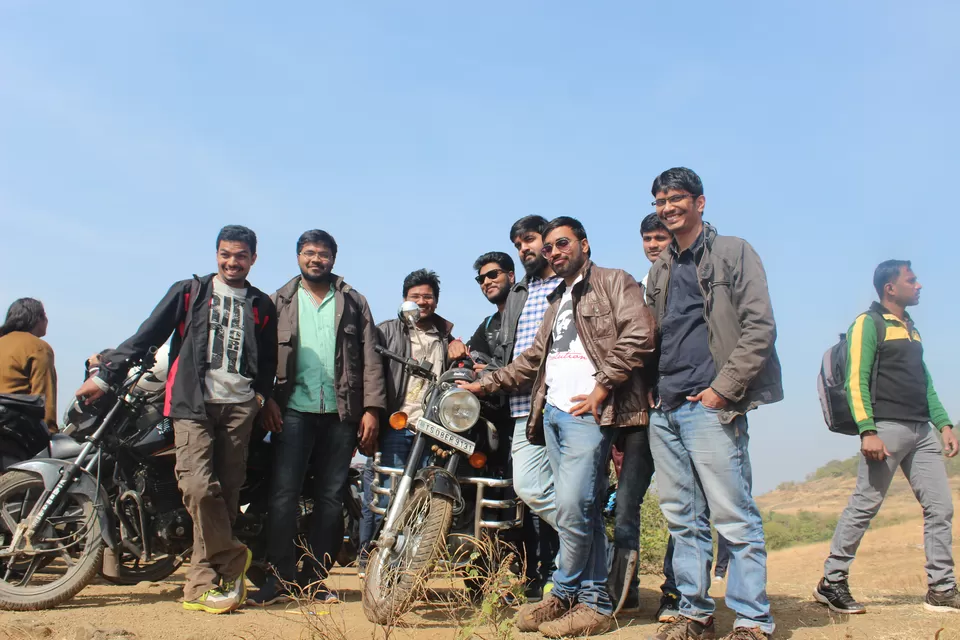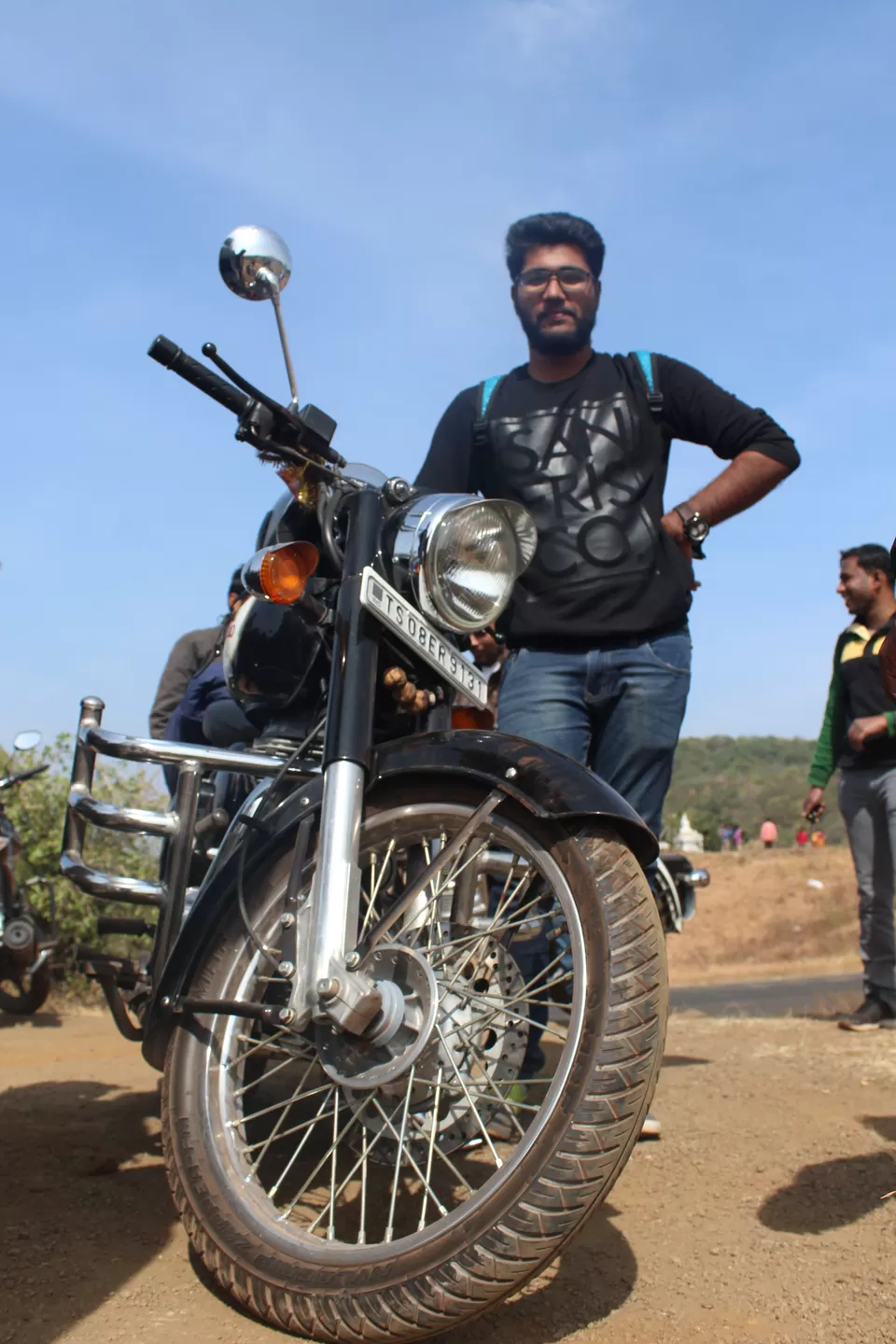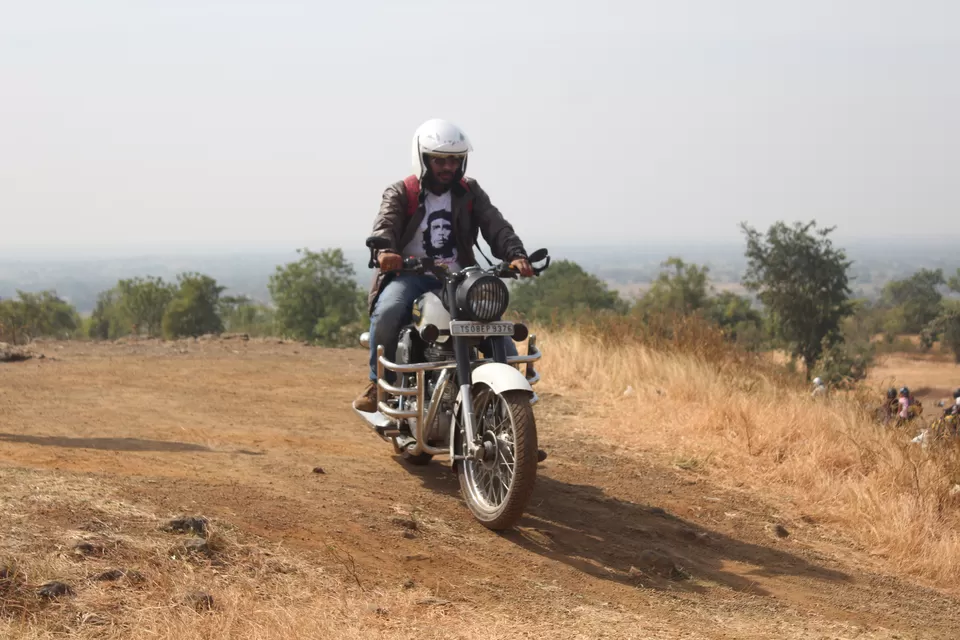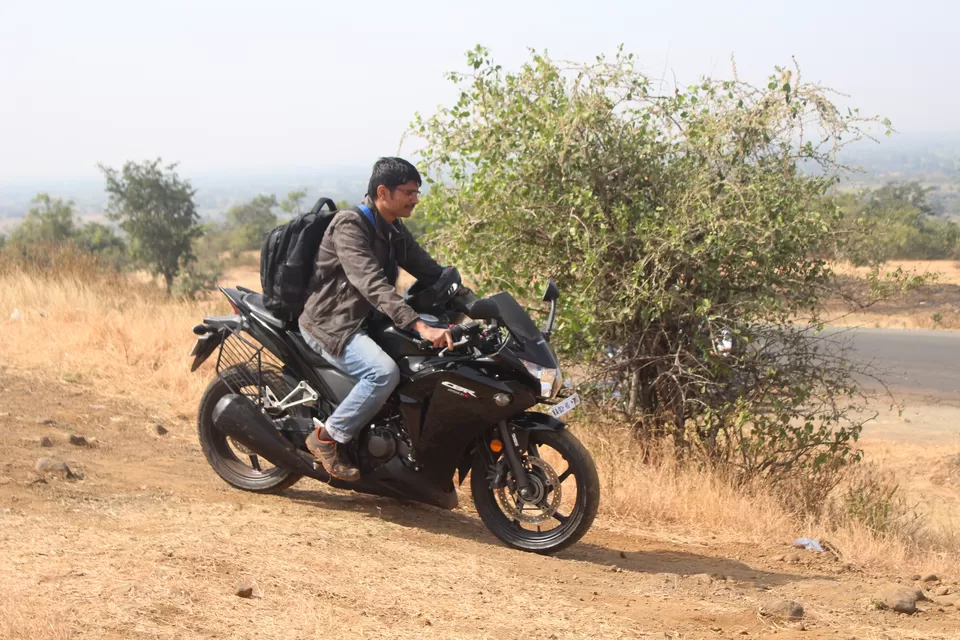 After spending 30 minutes of quality time clicking pics there,we resumed our ride to Reservoir. There will be a sign board to Kotapally reservoir from where road is worse. Your top speed will be 20kmph for two KM. We reached reservoir at 1PM. Place was clean and water is full in quantity and a crowd too as it's weekend.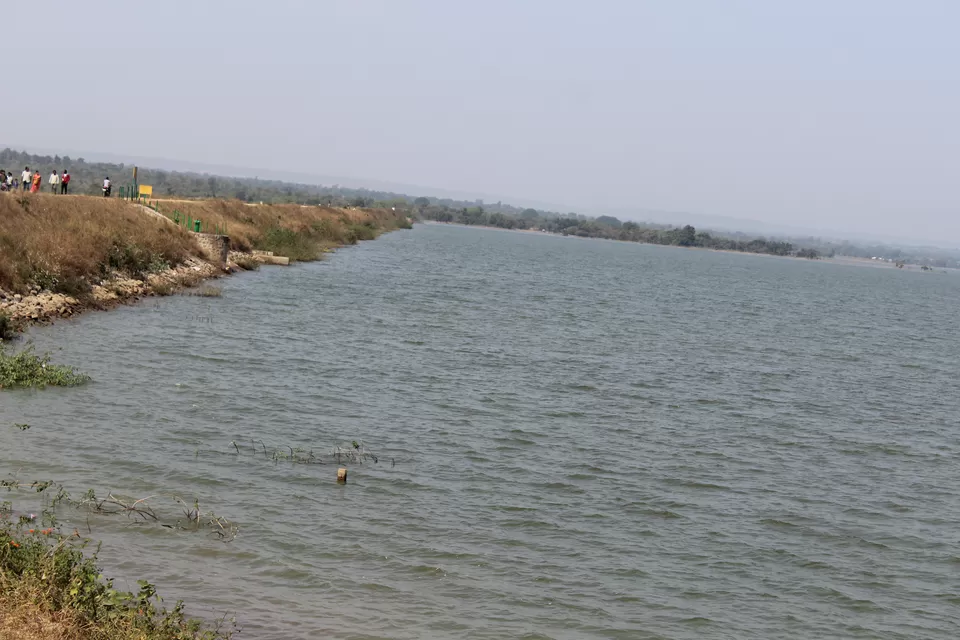 After we reached there, total group was divided into two. One who are interested in Kayaking and one who are interested for pics. kayaking was a bit costly there, 250 for half and hour, 350 for one hour. If you have never done kayaking, it's worth. First group was busy in buying tickets and waiting for kayaks. Other group started posing for pics.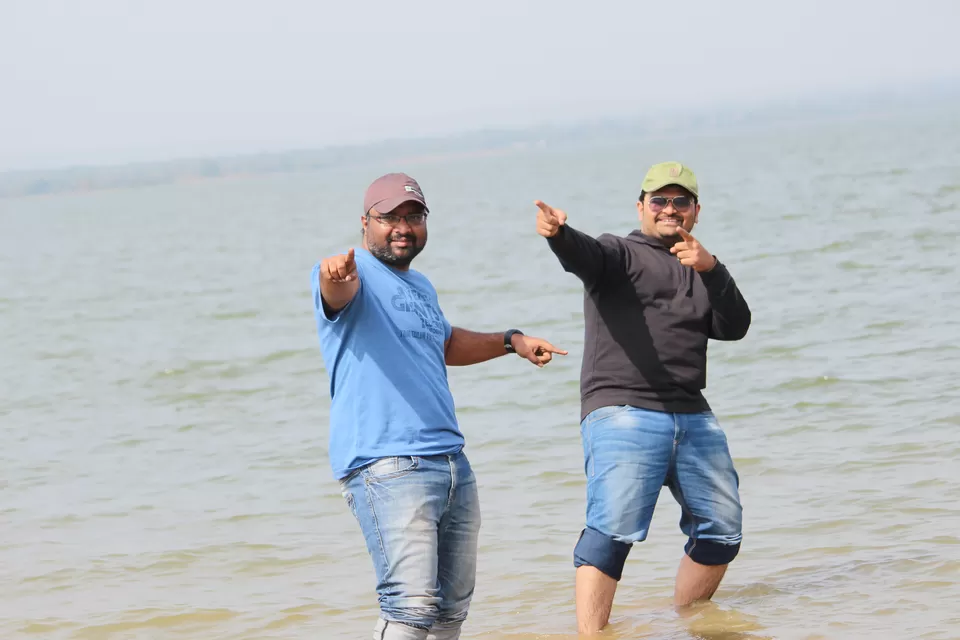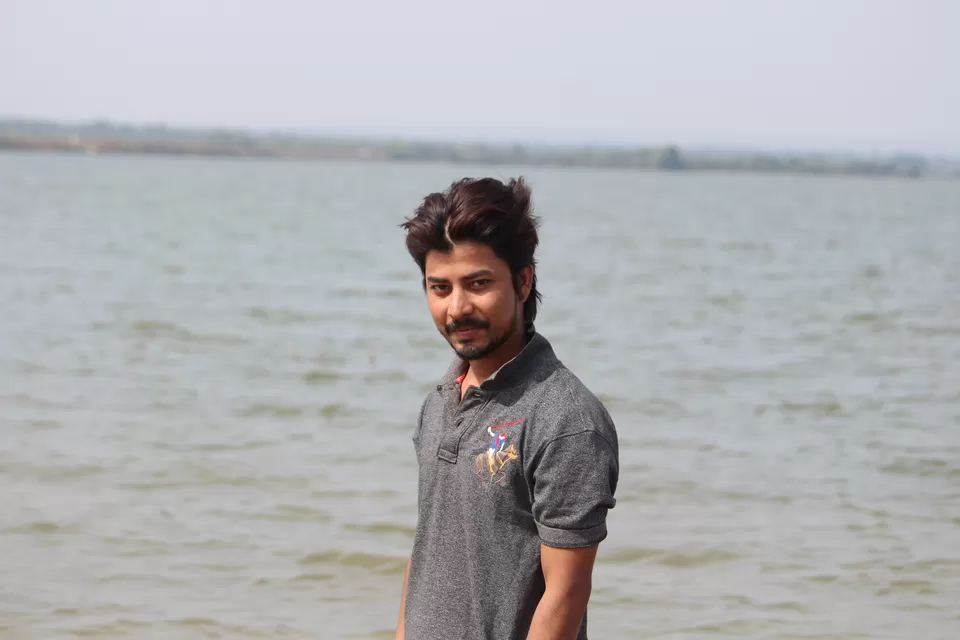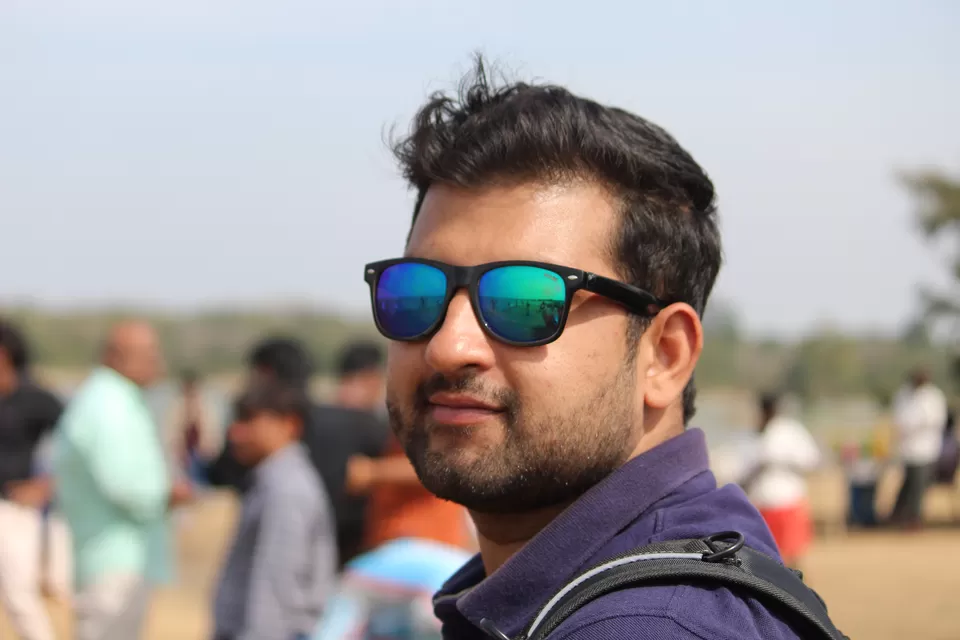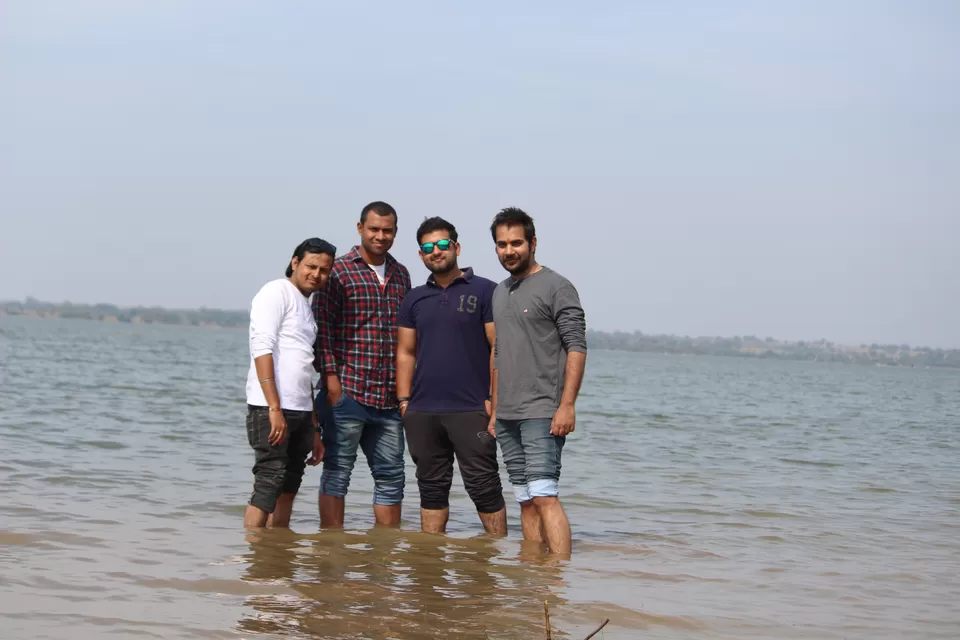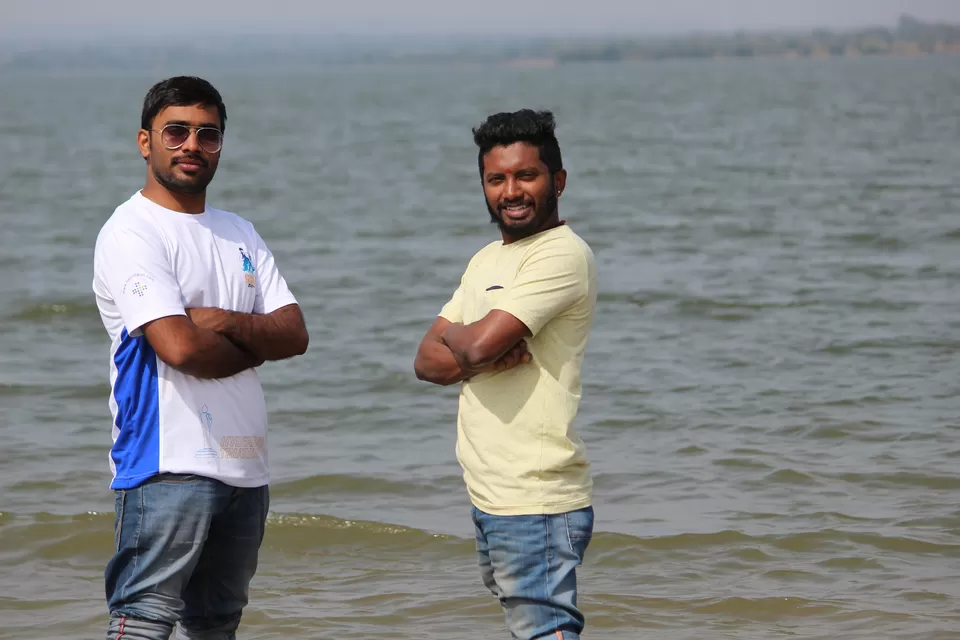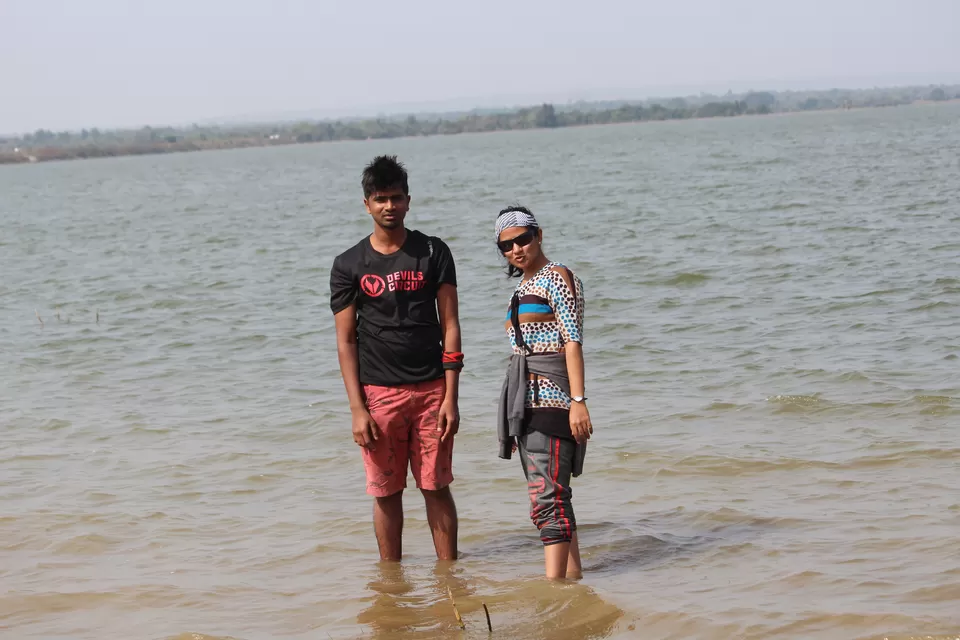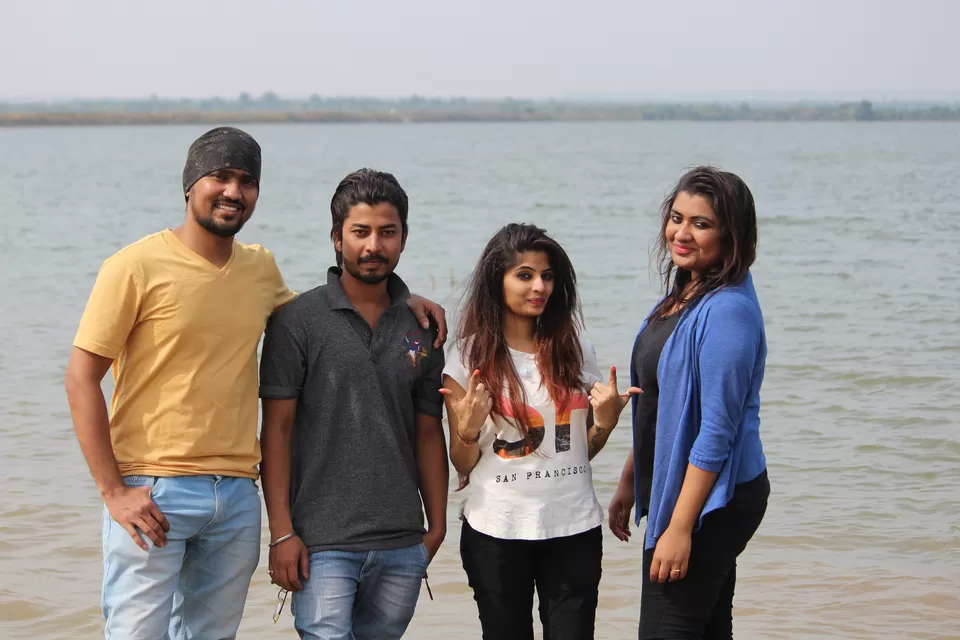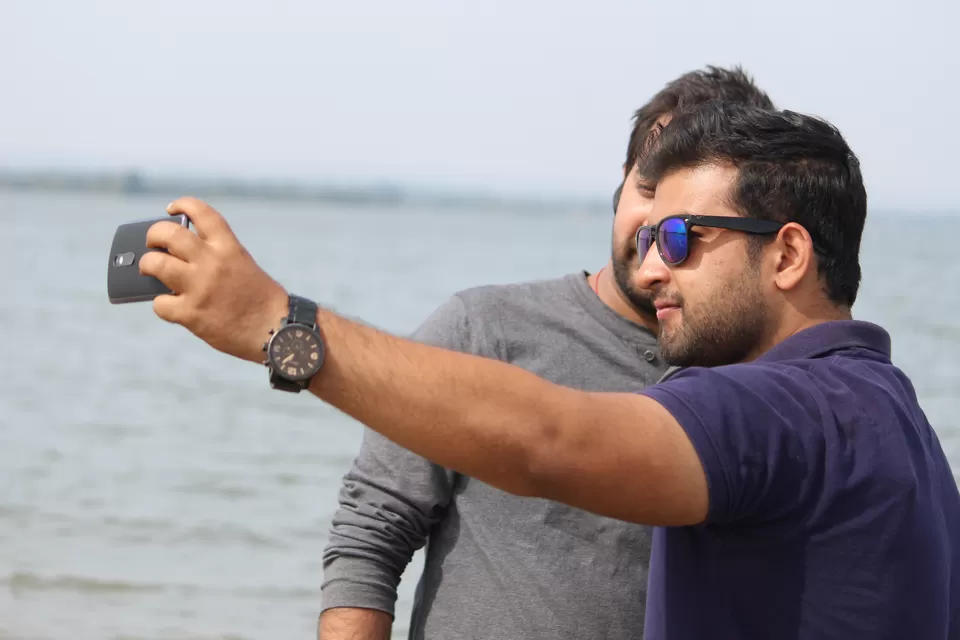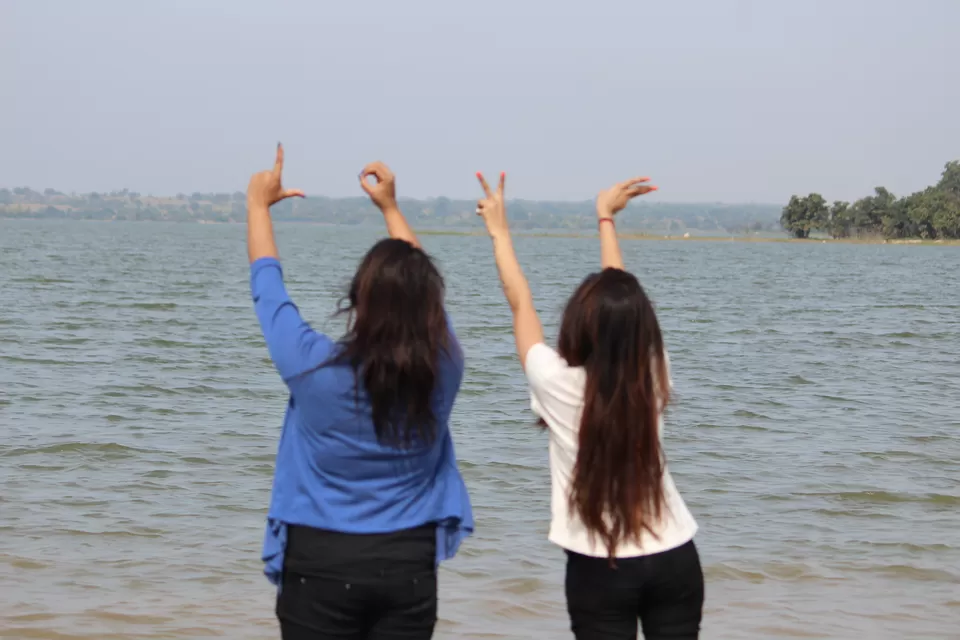 Kayaking was fun there and these people became kids once again once they entered into water. Few people were making circles in water with their kayaks and few people tried to goto the other end with kayaks :P.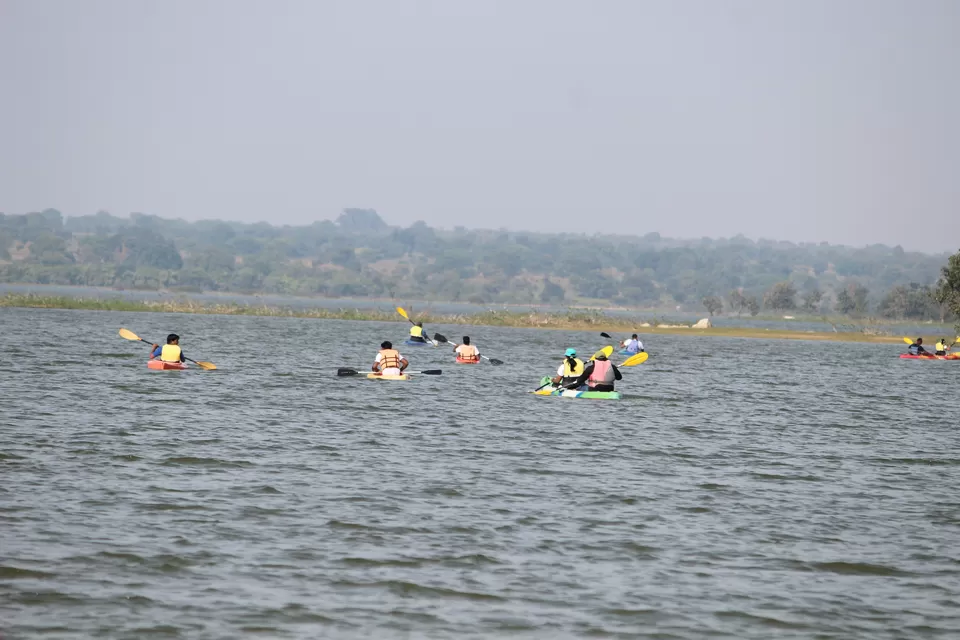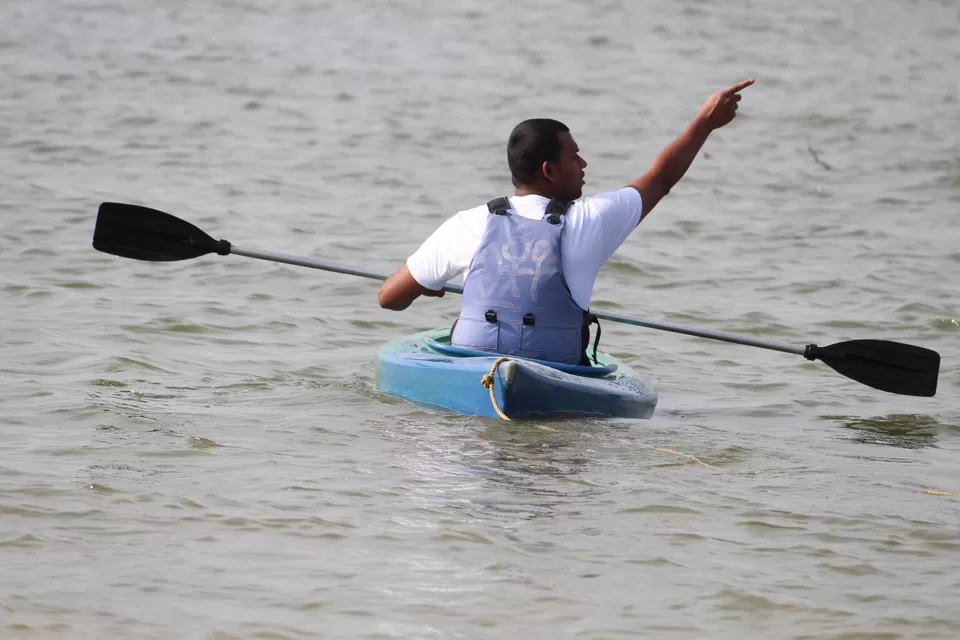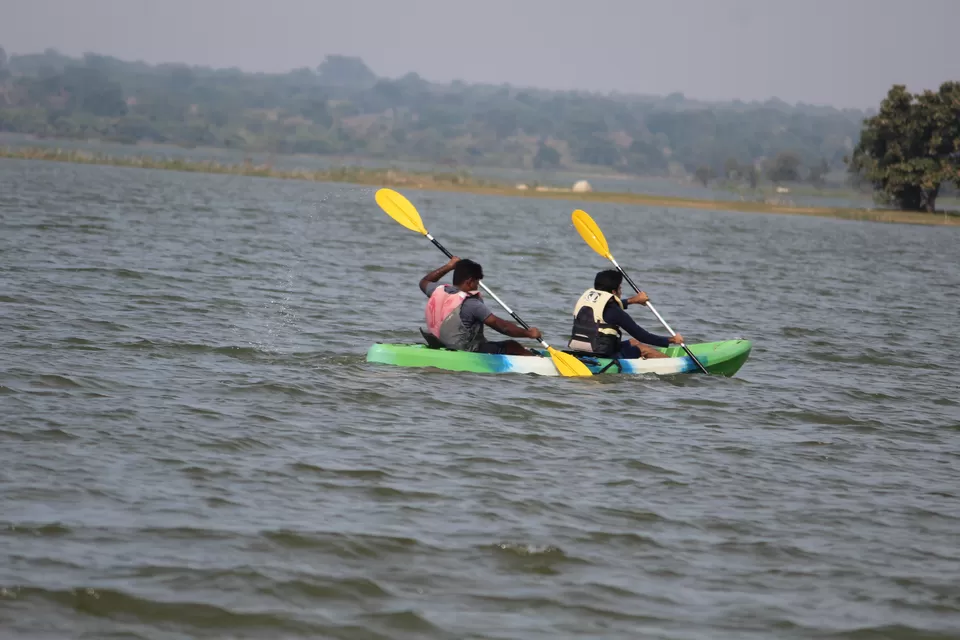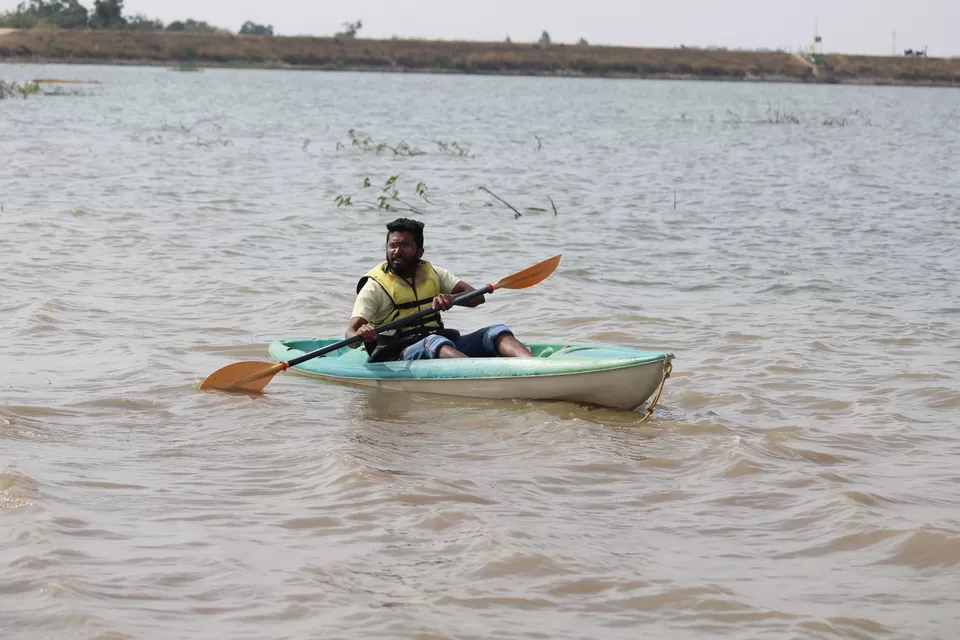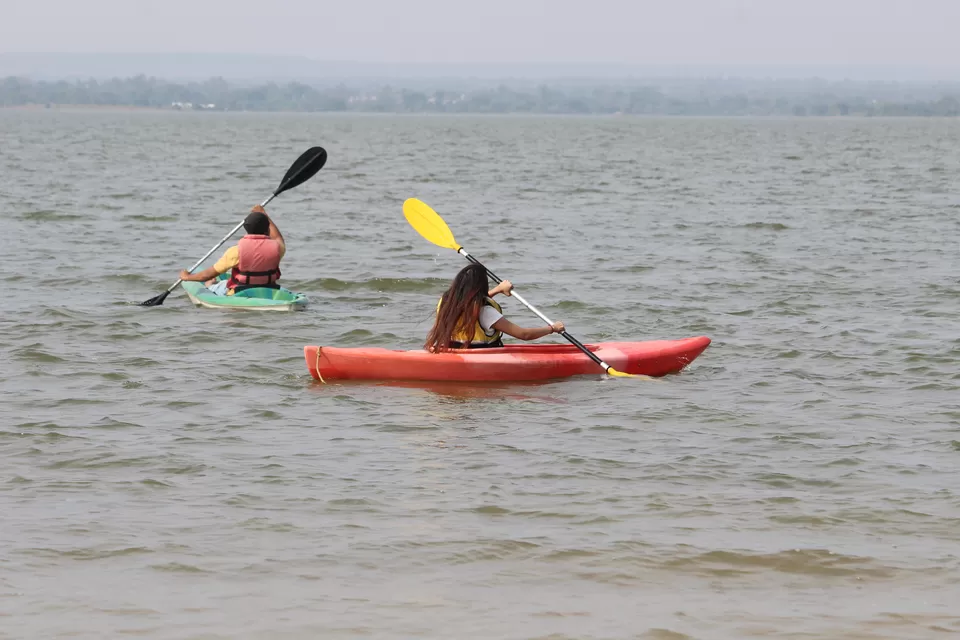 After all fun we started back to Hyderabad at 4.30PM. Stopped for Snunch[Snacks+Lunch] at 5.30pm, near Chevella. At 6.30PM, started from there and reached Hyderabad by 7.30PM.
Everything will be awesome if you have a crazy gang. That's the case of our trip.
Q&A
Distance from Hyderabad?
85Km
Washroom facilities?
There will be no washrooms at Kotapally resvoir, Anantagiri view point. Best spot for washroom break is Haritha Resort which is 3km from Anantagiri Temple.
Road Condition?
From Hyderabad to Chevella, road is great with proper lanes. From Chevella road is double lane, so careful while speeding. From Anantagiri to kotapally road is curvy. Two KM before reservoir road is worse.
Itenary?
There is no perfect itenary for this ride. Ours was like below
Started from Hyderabad at 6.30AM
8AM: Breakfast at Chevella
10AM: Temple
11AM: View Point
12.30PM: Reservoir
4PM: Staretd back
7.30PM: Reached Hyderabad
Best time to visit?
During winter it's best to visit, you will be saved from rains[Rainy Season] and hot wind[Summer]
In short Anantagiri Hills is one of the perfect getaway from Hyderabad for one day.
Frequent searches leading to this page:-
holiday trips from hyderaba, weekend getaways from hyderabad for couples, best places for weekend trips, weekend getaways from hyderabad