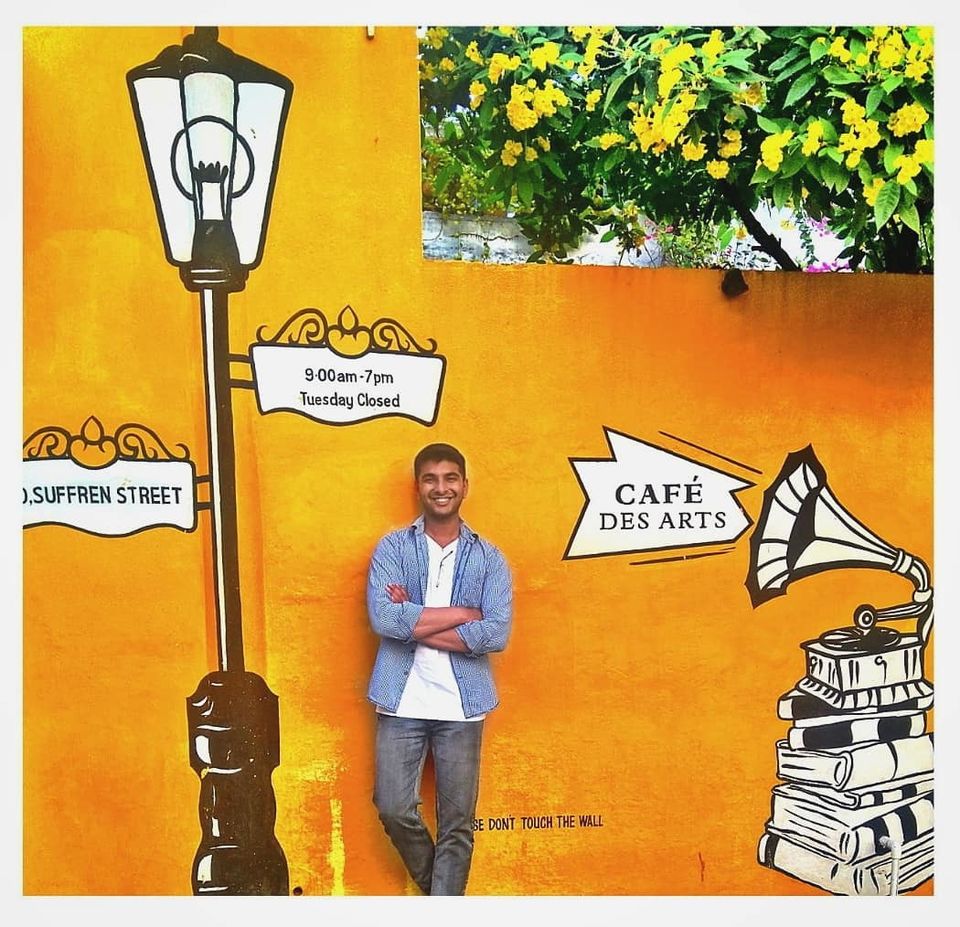 I always regretted this one thing in the past that after all these years of travel I never went to South. I knew Southern India has so much to offer but I had always felt skeptical because of some stereotypes.

Nevertheless, I made up my mind and committed myself to go there. And I already knew which city I was supposed to go, The French Capital of India.
Tip – If you're traveling by flight, book a direct flight to Chennai instead of booking straight to Pondicherry because the flights to Pondicherry have 10-12 hr layover time in between plus its cheaper. From Chennai, Pondicherry is at 3 hr distance by road and there are constant buses and taxis to take you there, if you want to save the layover time. I wish I knew this before anyways.....
Finally landed in Pondicherry Airport, already took a nap during the flight so I was all ready to make use of the day.
Checked-in a hotel and instantly called my friend. She's a local so with her it was super easy for me to navigate around. Its a small city, it takes less than 30 min to reach from one end to the other.
Tip- Find a Hotel as close as to White Town and not in White Town. Hotels in White Town are not so cheap.
But first I had to rent an Activa. Scooty Rental prices are almost the same at every corner which is around Rs 300.
Continuing the story, I met her, picked her up and we went straight to Auroville, as its outside the city like 12 km away so I suggest you guys to go there first and then roam the city for the inside attractions.
Auroville is maybe far but its just so peaceful over there apart from the crazy crowd there. Its supposed to be a man-made colony where people from all over the world reside in exchange for their services.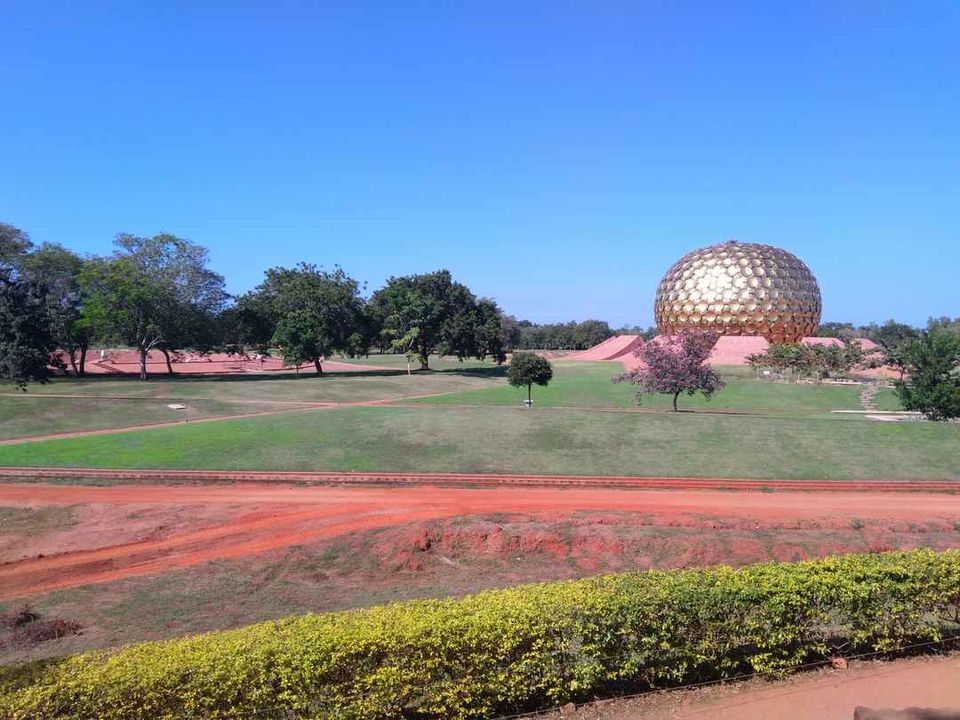 The half day was almost over till the time we came back to the city
Now it was time for some Cafe Hopping! If you search 'What to do in Pondicherry' online, you'll also find many unique Cafes and Lounges to chill at. What makes them unique is the blend of their Portugal influence.
Among them, we went to :
- The Smoothie Bar
- The Storytellers' Bar
- Hopper's Bar
- Cafe Xtasi
- Prawn and Crab
- Cafe des Arts
- Coromandel Cafe
- Greasy Tin
Of Course, We couldn't hit all the cafes in one day. We just went to The Smoothie Bar in the evening and Prawn and Crab in the night.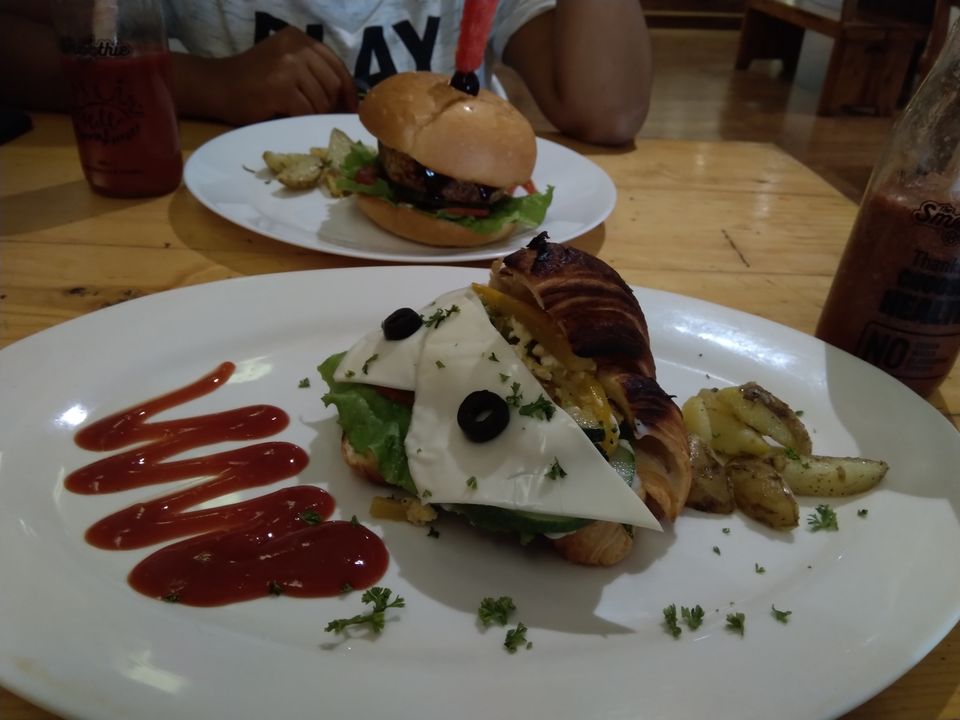 And in between there was a Tea corner we stopped by, with a huge menu of Tea and Coffee. These tea corners you'll find at every block of the city and they work very professionally.
And after the dinner and few drinks, I went straight back to the hotel and just passed out
Time to go to The French Part of the town or as they call it, White Town. And indeed its A Feast for the Eyes.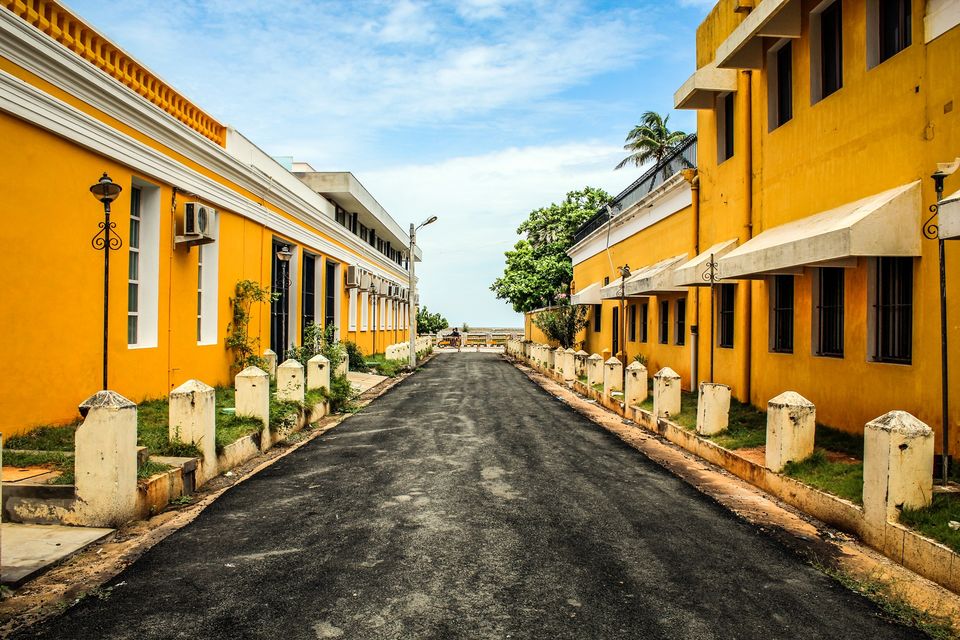 So nice and clean, full of good vibes and colors. Once you're there, you'll feel like that you have been teleported to some exotic foreign city
Apart from the colony itself, its famous for Beaches and many Cafes and Bars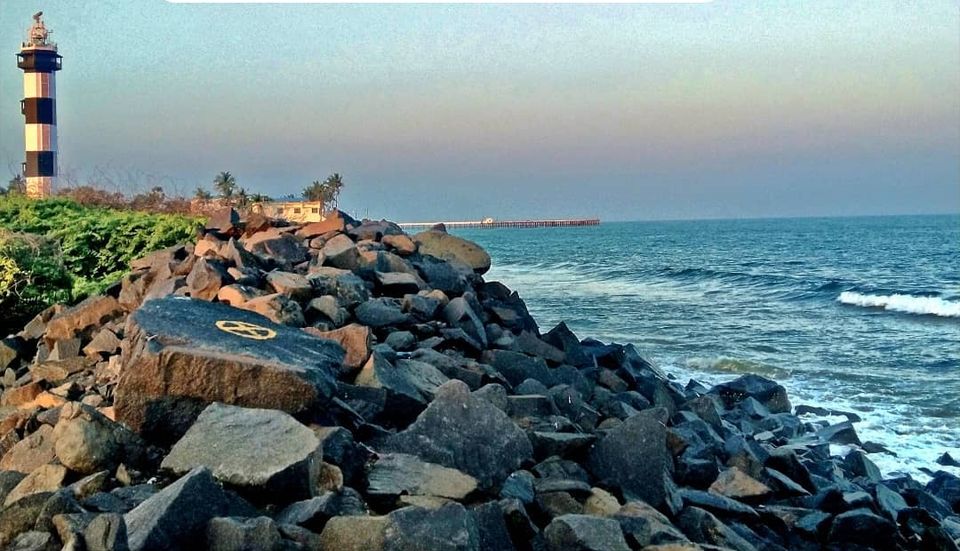 While you're in White Town, you cannot miss the Cafes and Bars, so we continued our Cafe Hopping. This time we went to Cafe des Arts and Coromandel Cafe in the evening and The Storytellers' Bar at night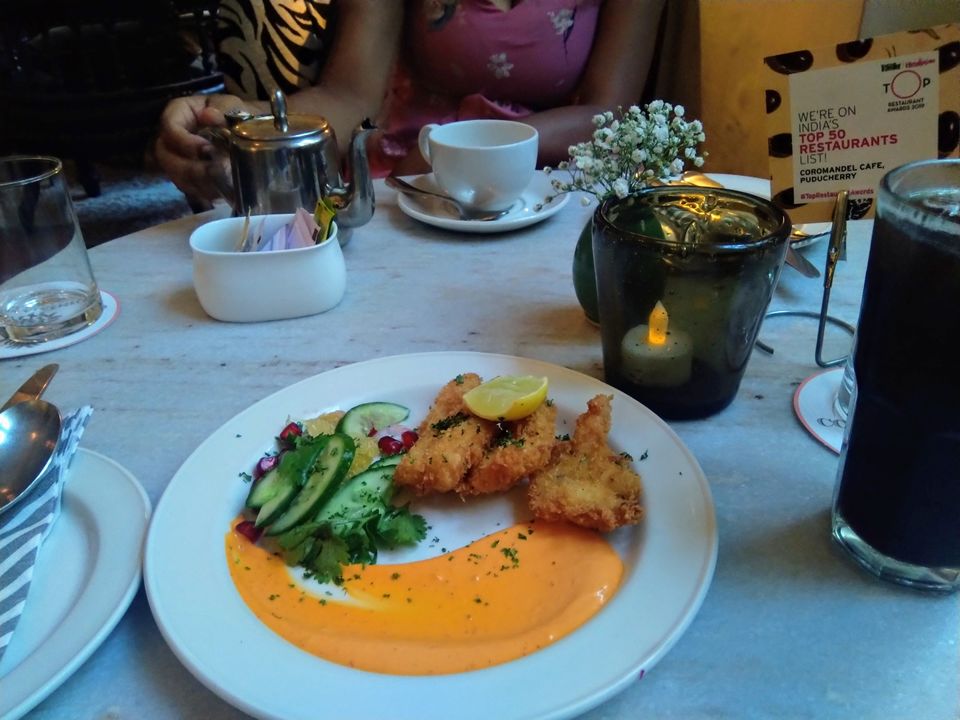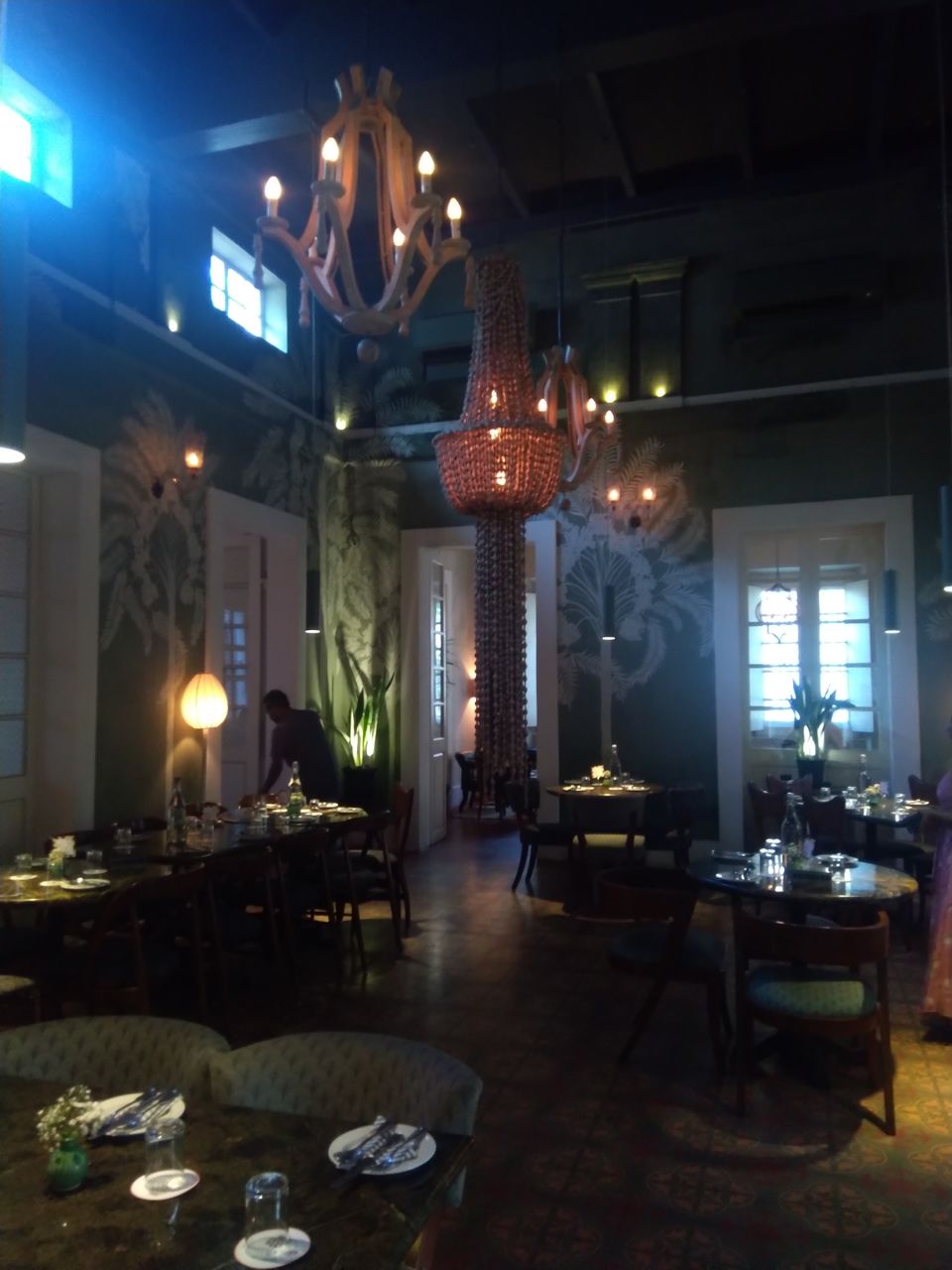 Both the cafes are very elegantly designed, surely they would remind you of some fancy era
But before dinner, there was some time to kill, so we head straight to another attraction nearby in White Town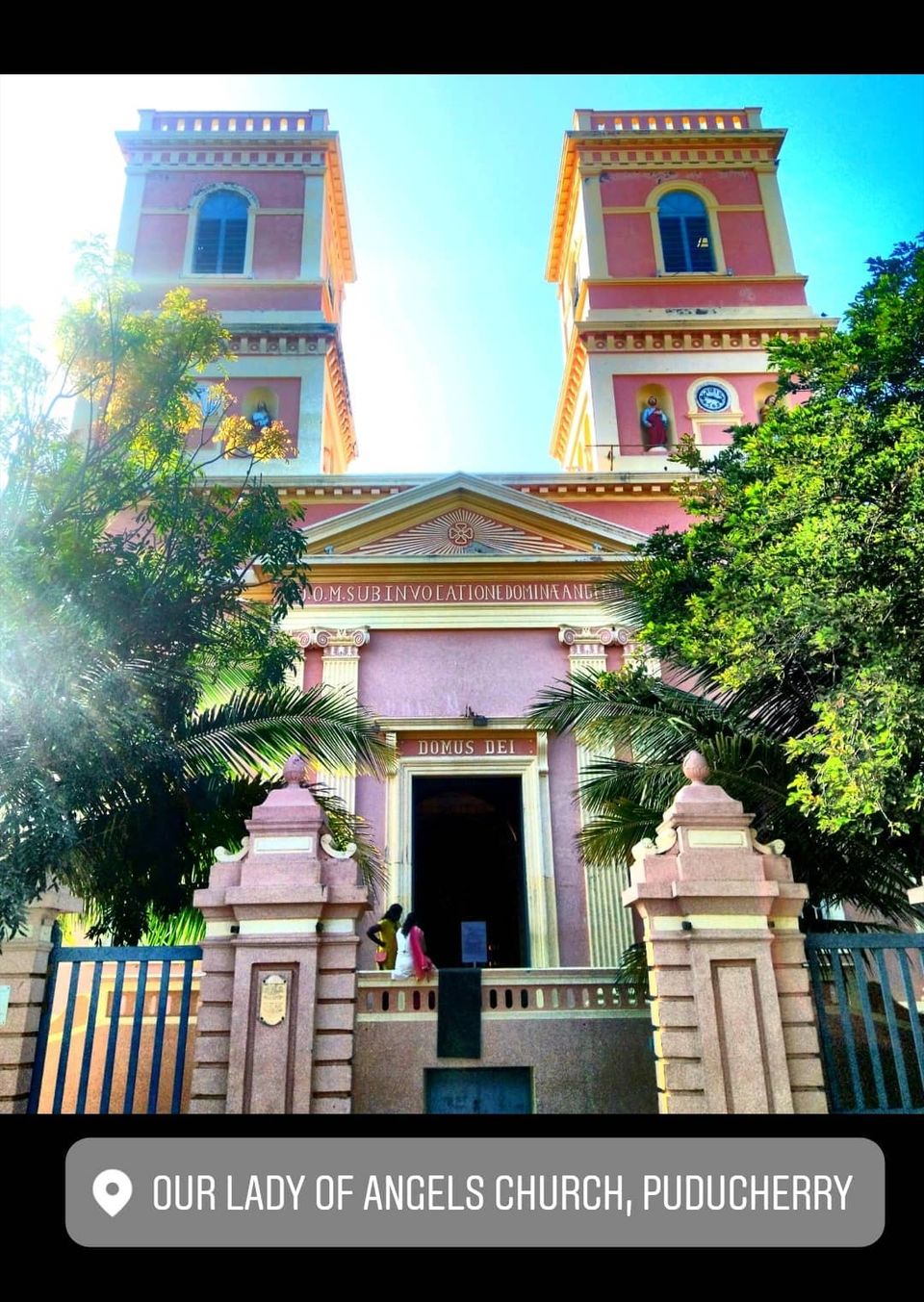 In the night, we hit The Storytellers' Bar, partied all night and again came back and passed out.
The Last Day, I was surely not happy to leave. The city grew on me. The Beaches, the Cafes, the places and the people, it was just very overwhelming for a guy who had never been to the Southern Part of India
Anyways, there were still few attractions left to see, so we hit them one by one.
First, the Pondicherry Museum, exhibiting the Portugal and the Local History and Artifacts
And again Cafe Hopping, we went to Cafe Xtasi and later Greasy Tin, a very peculiar cafe with the theme of Motorbike Showroom and ended the trip by going to Hopper's Bar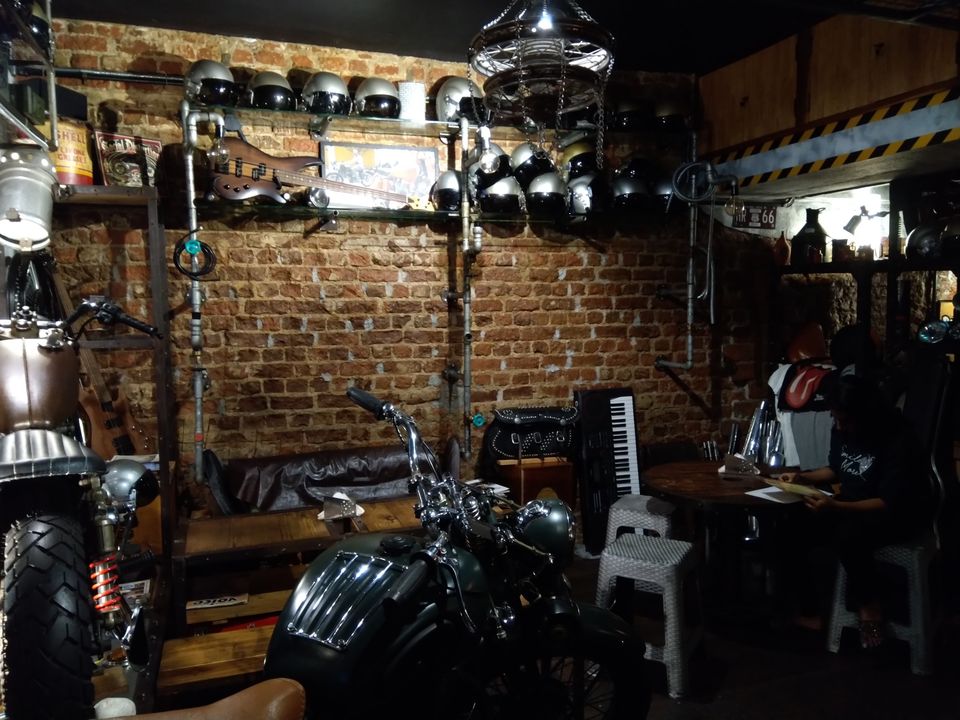 Surely, Pondicherry reminds us that India is a Land of Diversity and gave me a new perspective which broke the stereotype for me
P.S -- You guys are gonna love the Traffic Rules there
Follow me on Instagram & Facebook for more such interesting blog updates travel stories and photos from across India and the world!