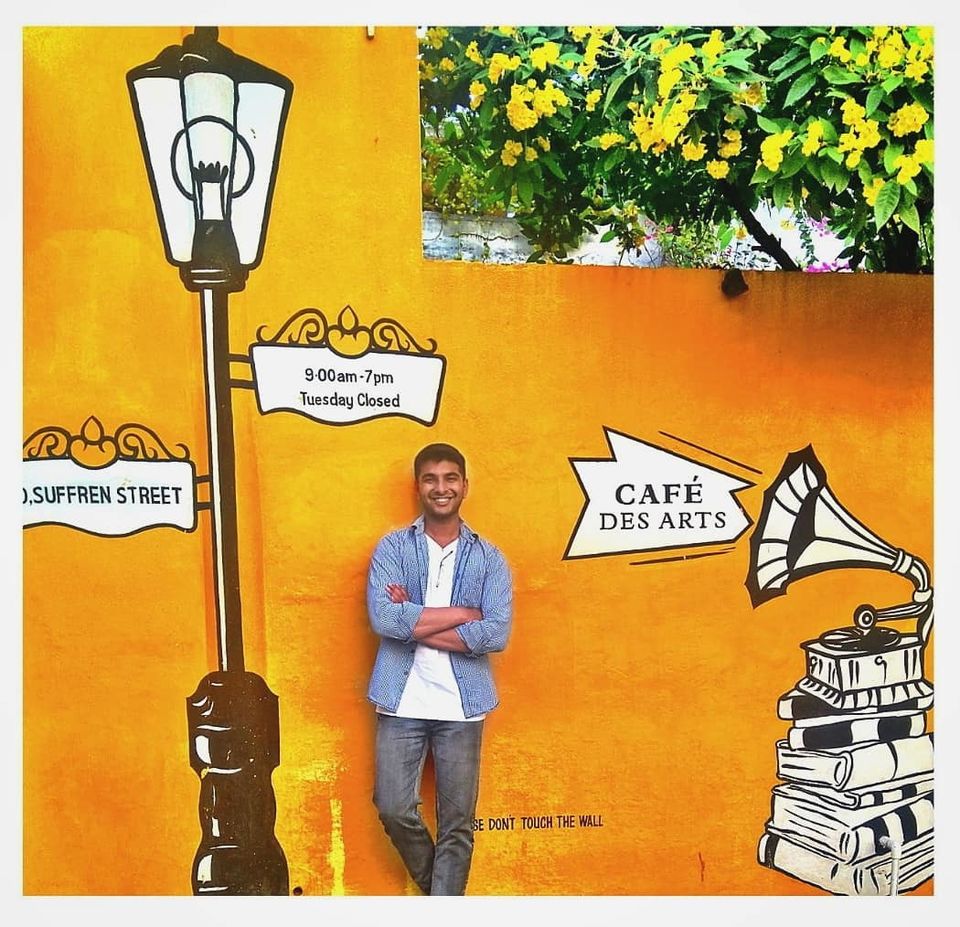 Being from the land of diversity, with each region offering a unique experience to travelers. As a travel enthusiast, I always regretted not visiting the Southern part of India. However, I was skeptical due to some stereotypes I had heard. But I finally made up my mind and decided to explore the French Capital of India, Pondicherry. And I must say, I was blown away by what the city had to offer. In this blog post, I'll share my 3-day itinerary to help you plan your trip to Pondicherry.
I landed at the Pondicherry Airport and took a nap already during the flight after a long layover to make the most of the day. After checking into my hotel, I rented an Activa (for Rs 300-400) )and met my local friend, who helped me navigate around the city. I recommend finding a hotel close to White Town instead of staying at White Town, as it can be quite expensive.
We first visited Auroville, a man-made colony where people from all over the world reside in exchange for their services. It's about 12 km away from the city, but the peaceful surroundings make it worth the trip. If you have more than 3 days I would rather advise you to stay at Auroville rather than just visiting it.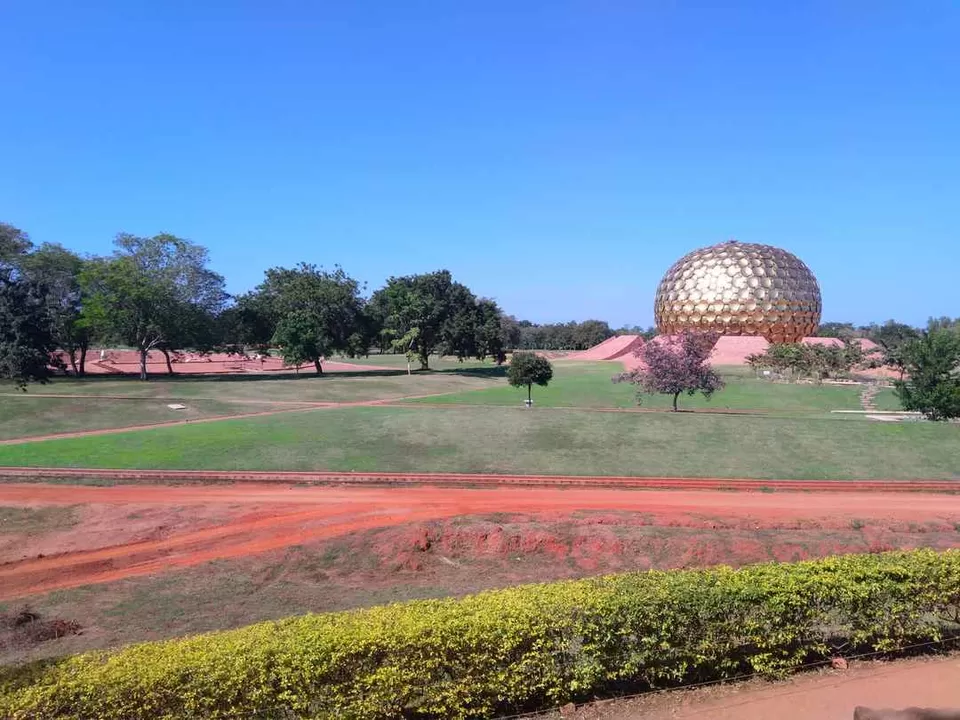 It took us almost half a day to come back n forth from Auroville.
Now it was time for some Cafe Hopping! If you search 'What to do in Pondicherry' online, you'll also find many unique Cafes to chill at. What makes them unique is the blend of their Portugal influence.
Among them, we went to :
- The Smoothie Bar
- The Storytellers' Bar
- Hopper's Bar
- Cafe Xtasi
- Prawn and Crab
- Cafe des Arts
- Coromandel Cafe
- Greasy Tin
We chose to go to The Smoothie Bar and Prawn and Crab later at that evening. Also, there are many Tea corners around at every block, they had a huge menu of tea and coffee.
But before these cafes, I wanted to see what locals eat, so I went to this nearby famous Dhabha-like shop but for seafood and they served basically a mini buffet for Rs 50-100 which included crab, fish, rice and chutneys. I'd say pretty amazing deal.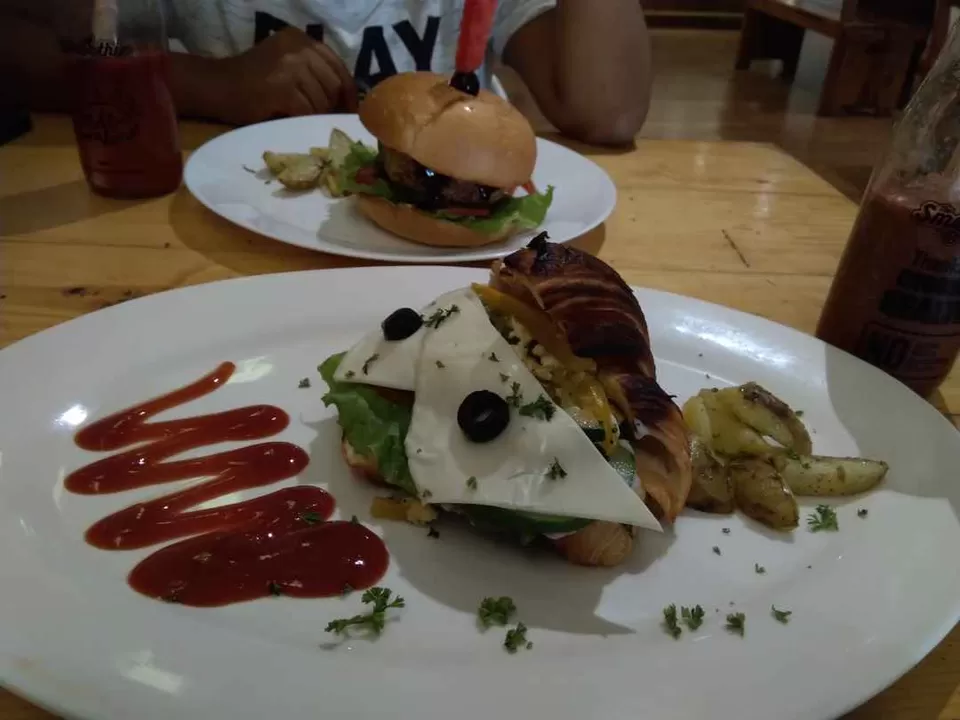 And after dinner and a few drinks, I went straight back to the hotel and just passed out
White Town is the French part of the city and is a feast for the eyes. The clean streets and colorful buildings transport you to a different era. We continued our cafe hopping in White Town as its known for its cafes as well, we visited Cafe des Arts and Coromandel Cafe. The elegant design of both cafes was reminiscent of a fancy era.
And apart from cafes, there are beaches all around, you can go to whichever is nearby. My local friend took me to Lighthouse Beach not known to many tourists.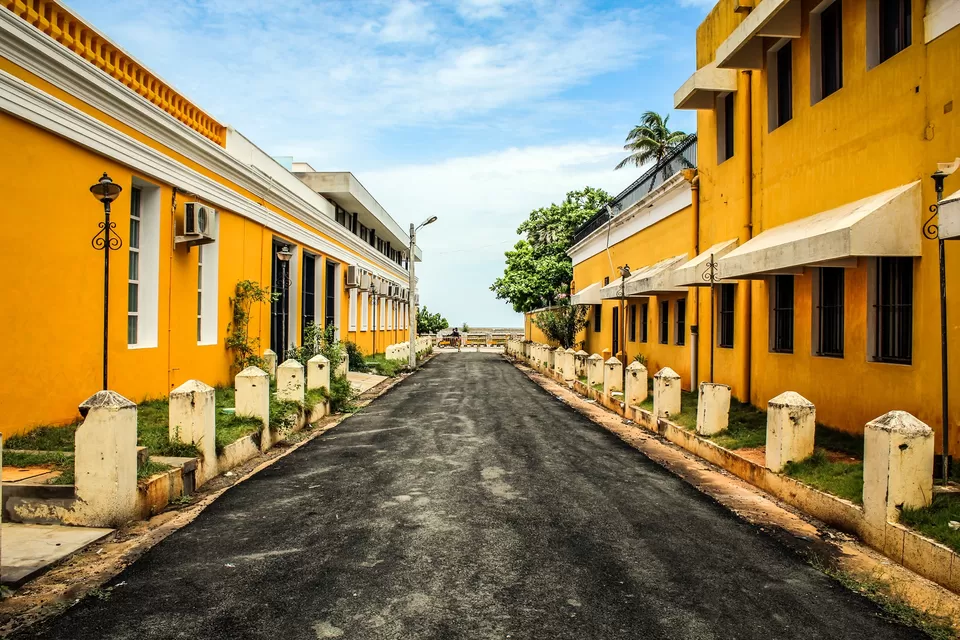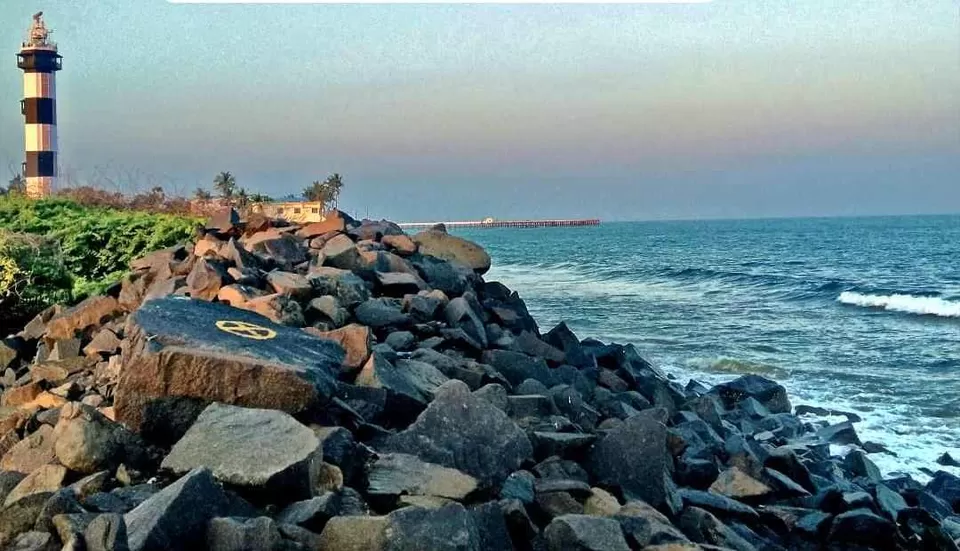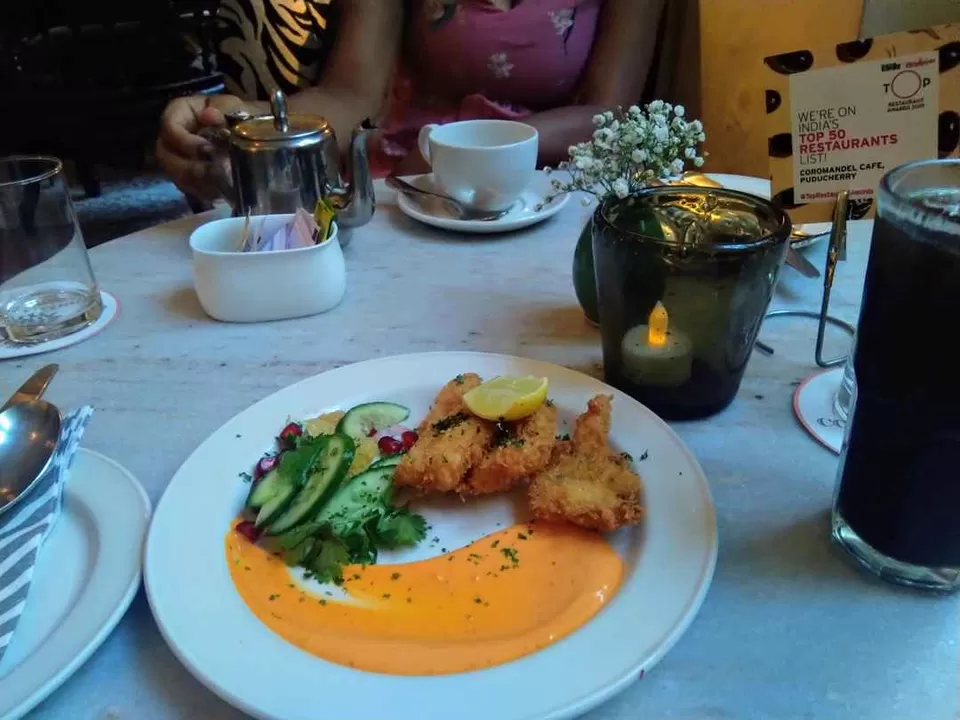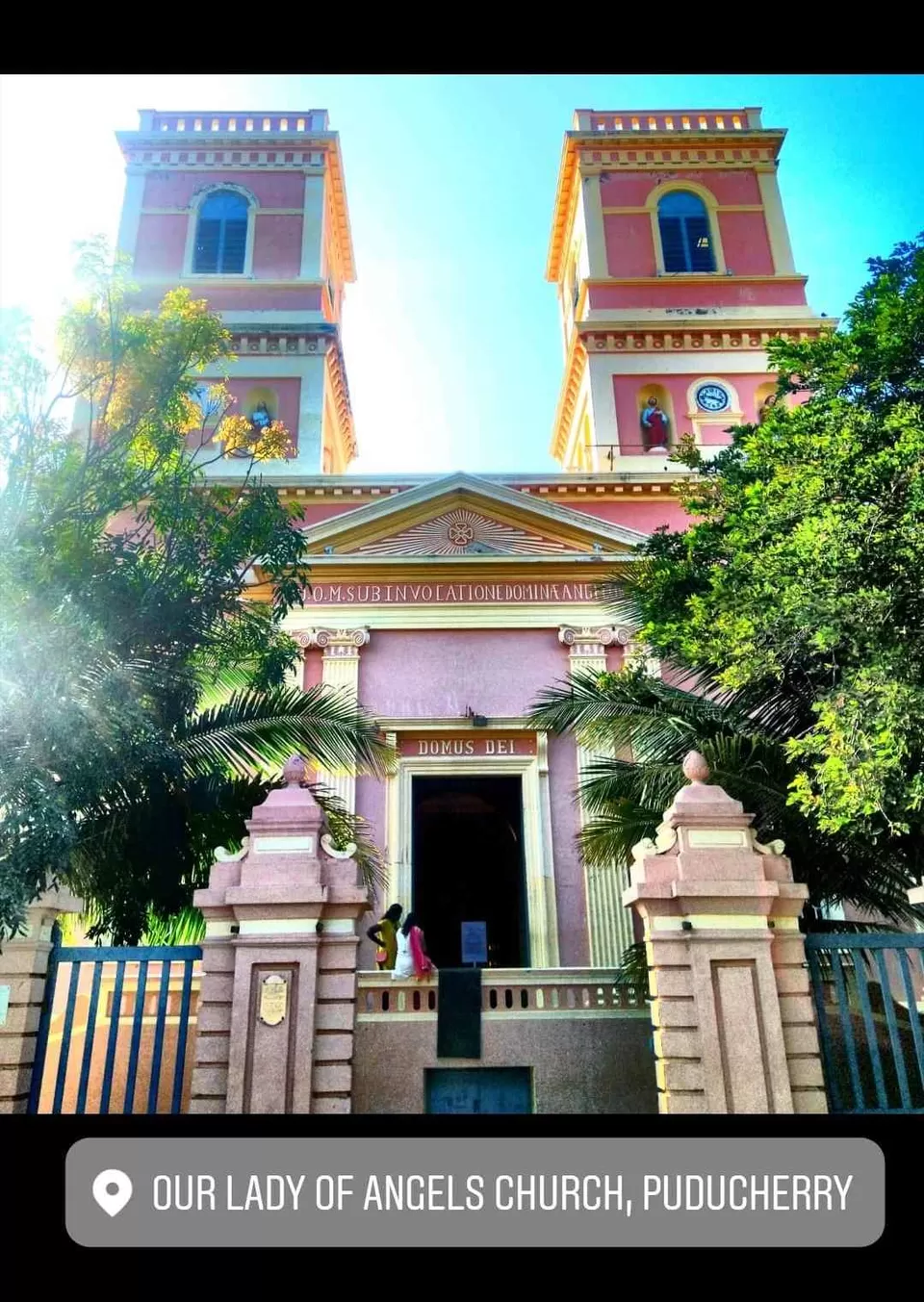 Later after the cafes, we went out on a stroll to burn those calories stopping in between for Pondicherry Railway station (for its design) and a church. Last stop of the day, The Storytellers' Bar where we danced all night.
On the last day of my trip, we visited the Pondicherry Museum, which exhibits the Portugal and the Local History and Artifacts. Later in the day, we visited Cafe Xtasi and Greasy Tin, a unique cafe with a motorbike showroom theme. We ended the trip by visiting Hopper's Bar a couple of hours before my flight.
Pondicherry gave me a new perspective and broke the stereotypes I had about Southern India. The city's beaches, cafes, food, places, and people overwhelmed me.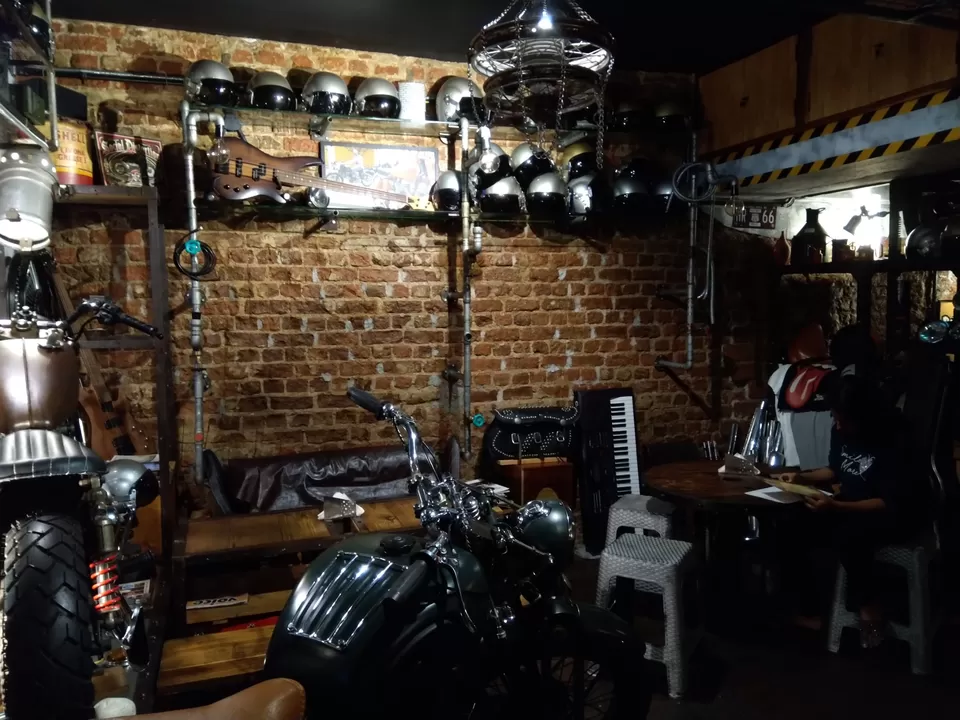 Travel Tips:
-If you're traveling by flight, book a direct flight to Chennai instead of booking straight to Pondicherry because the flights to Pondicherry have 10-12 hr layover time in between plus it's cheaper than booking straight. Also you'll get taxis/buses to Pondicherry from Chennai easily as its just 3 hrs away.
-Find a hotel close to White Town instead of staying at White Town as it can be quite expensive.
-Rent an Activa to navigate around the city easily.
-Visit Auroville first, as it's outside the city.
-Don't miss the unique cafes in Pondicherry.
P.S -- You guys are gonna love the Traffic Rules there
This trip was still comfortable but find out here what happened to me when I got robbed and I turned to Dating Apps for help.

Follow me on Instagram & Facebook for more such interesting blog updates travel stories and photos from across India and the world!