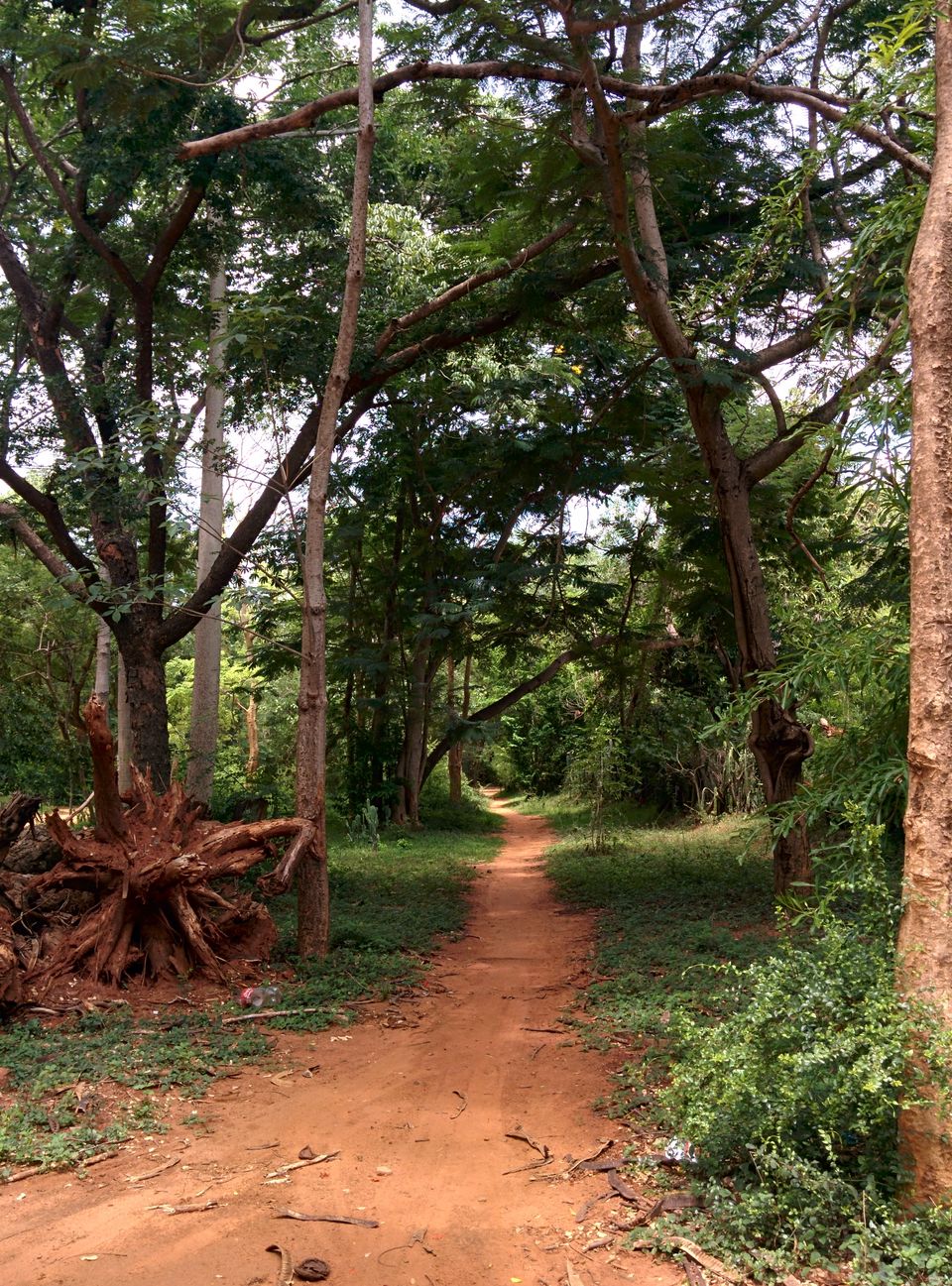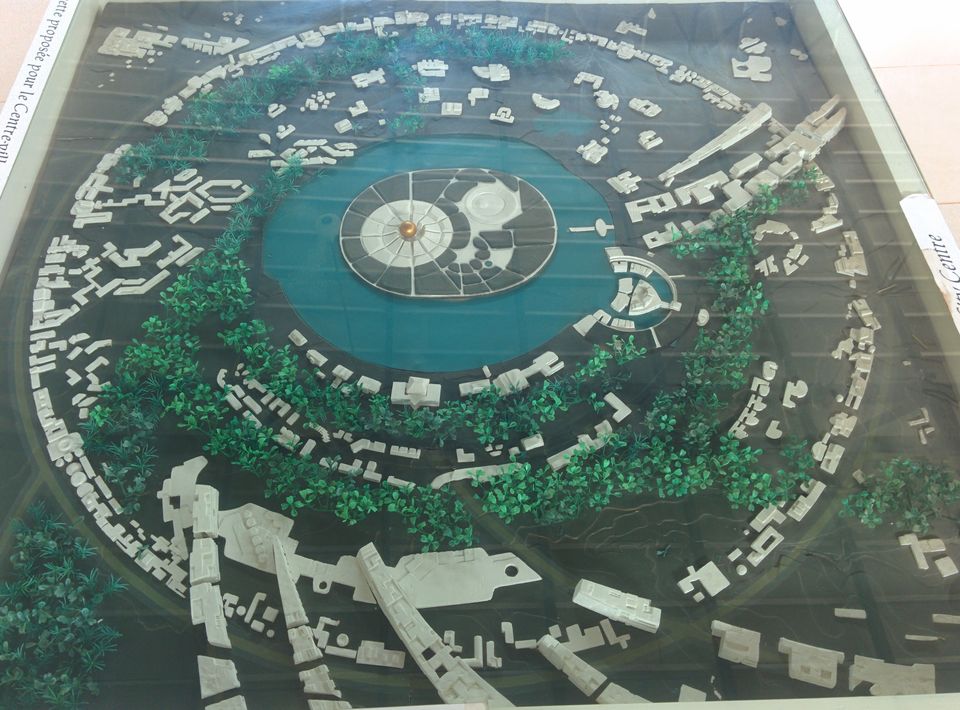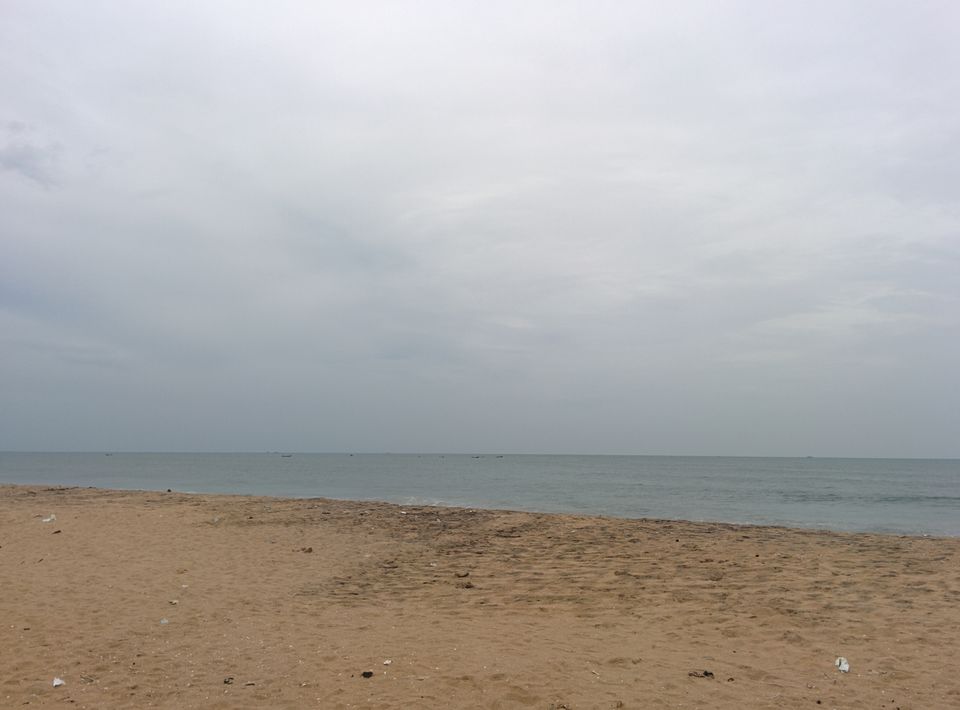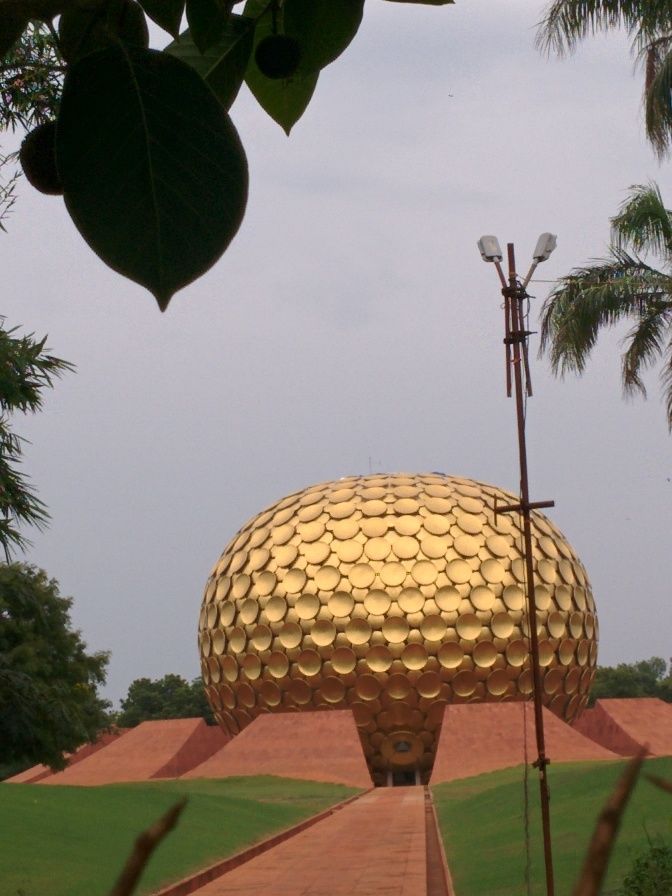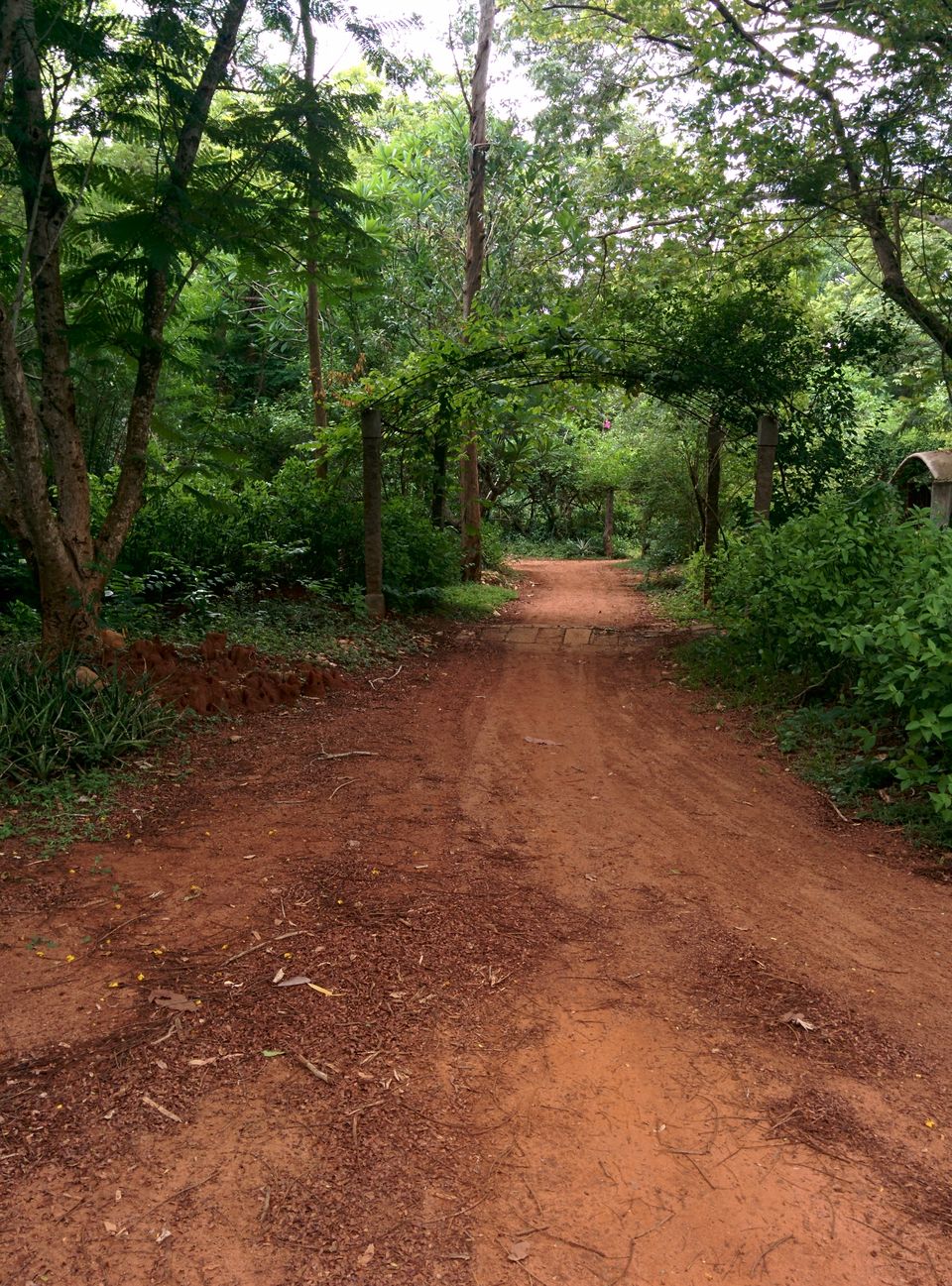 What started as a mere educational trip soon turned into a blissful experience which went beyond my imaginations. Many have not heard of this beautiful place which can literally be called heaven on Earth and a perfect example of a unified community. So, I am completely in awe of this place and the reason for that is quite simple-Auroville combines nature with a true sense of human unity.
Auroville is located in the southern state of Tamil Nadu, about 20 minutes from Puducherry and 3-4 hrs from Chennai by car. It serves as an experimental township founded by Mirra Alfassa (also known as "The Mother"). It was her vision combined with Sri Aurobindo to create a city where "men and women of all countries are able to live in peace and progressive harmony, above all creeds, all politics and all nationalities."
Ok, so enough with the mini history, lets move on to the things-to-do in Auroville:
Matrimandir and its gardens: This is a true architectural masterpiece and pretty much looks like a huge golden golf ball or a Ferrero Rocher chocolate. Although it has the word mandir attached to its name, it is NOT a temple. This is not a place dedicated to people of a particular religion, but is in fact a gold-plated dome of spirituality. As soon as I entered the inner chamber, it seems like a flight atop clouds where you keep climbing ramps in a stark white room to reach the spiritual master. A typical sessions varies from 15 to 30 minutes where you sit quietly and focus on a crystal ball illuminated by the single light source at the top of the dome. Initially a billion thoughts about your work,relationships etc. go through your mind but the utter silence eventually causes you to forget everything and feel completely at mental peace.
Auro Beach: Located on the ECR(East Coast Road), this beach like all beaches in India was beautiful yet polluted. You won't find any small eateries or much crowd on this beach however, it still completely satisfies the delight of visiting a wonderful beach for a city dweller like me.
Auroville Earth Institute: This is where I took my week long workshop on sustainable construction techniques. Workshop for earth practices continue all year long with opportunities for year-long internships as well. This is perfect for students,architects or any one simply interested into learning something new and green.
Variety of eating joints and a free cinema showing world movies.
Short-term courses and workshops on pottery making, yoga, tai-chi etc.
Finally, although I have rambled on alot but these few tips can improve your Auroville experience drastically:
Hire a two-wheeler (moped,bike,bicycle), whichever you prefer to explore the lush forests and narrow red sand roads
Aurovillians are not fluent in Hindi so, English works best, unless of course you know Tamil.
Enjoy the fresh juices at reasonable prices at every eatery-fruits here are extremely yummy!
Go to matrimandir more than once and don't just go into the inner chamber, experience the sanctity of one of the twelve petal rooms
Try Auroville Bakery first thing in the morning when freshly baked goods perfume the air
Buy the cool hippy clothing at super affordable prices
In all, it is pretty hard to find such a city in India away from our daily lives which are bombarded with traffic and noises. This place acts as the perfect retreat for someone who is looking for a quick getaway to relax their body, mind and soul.