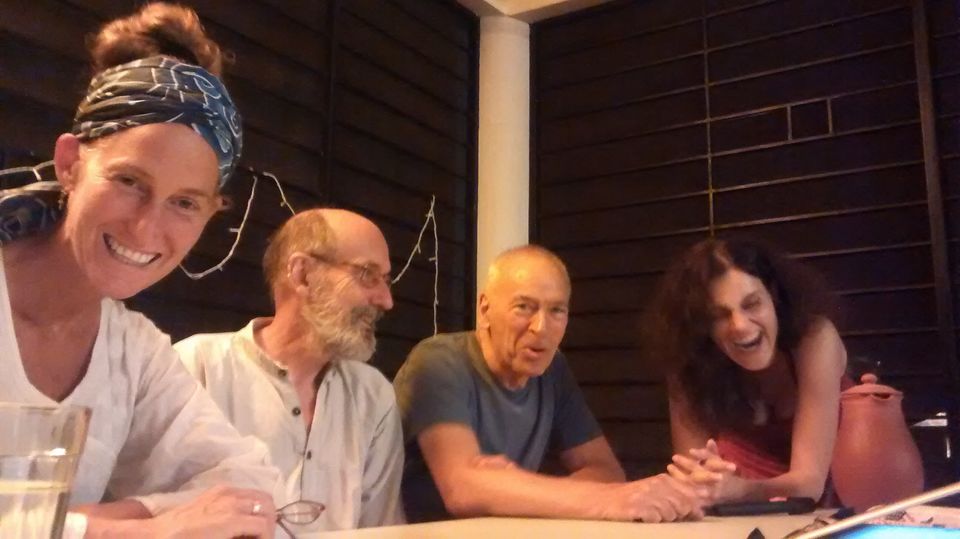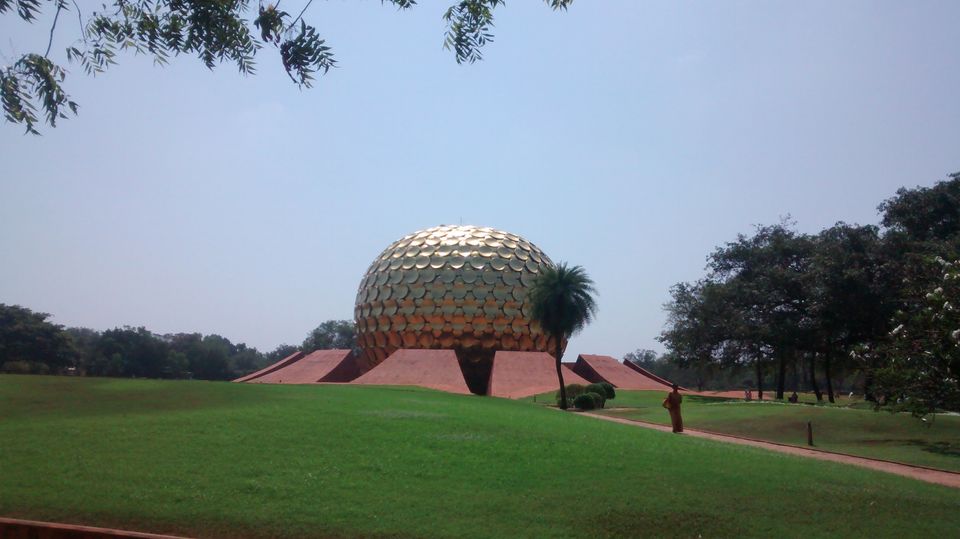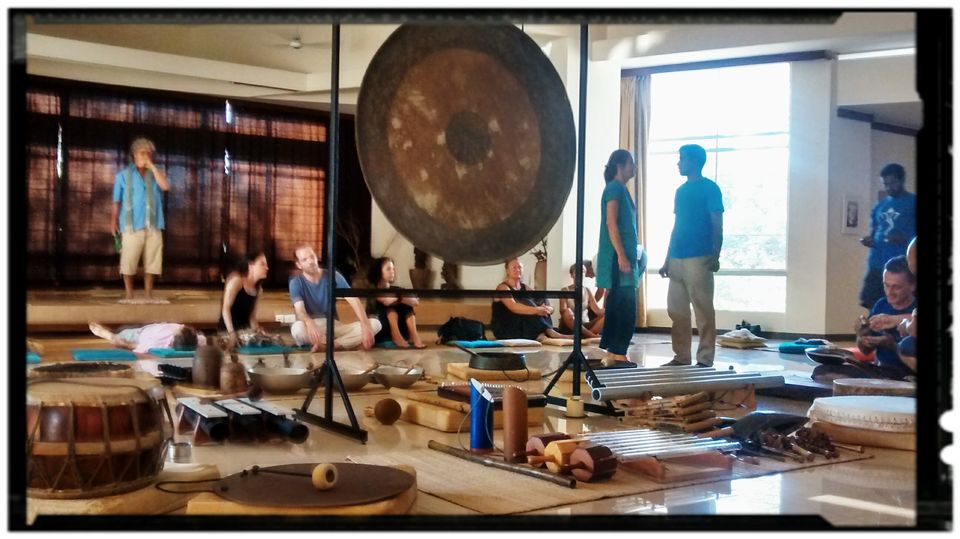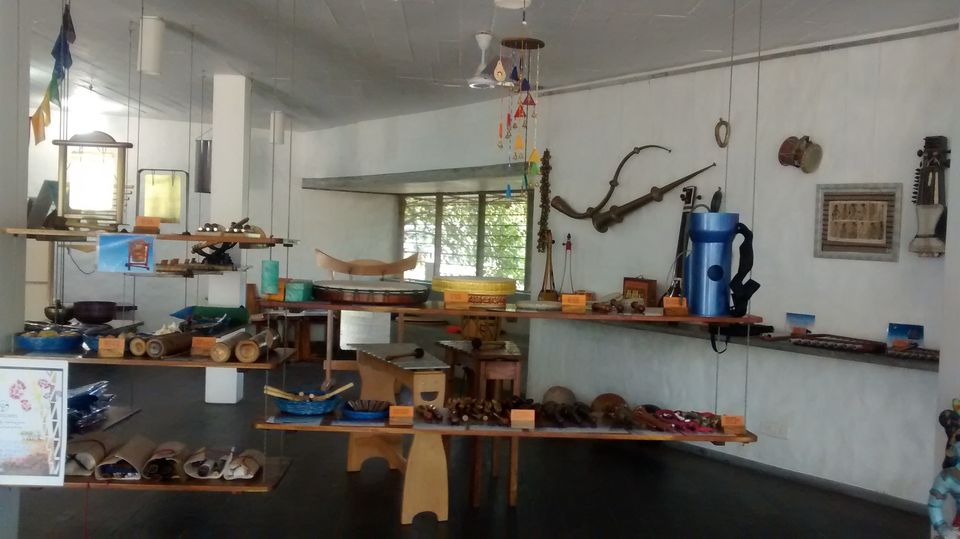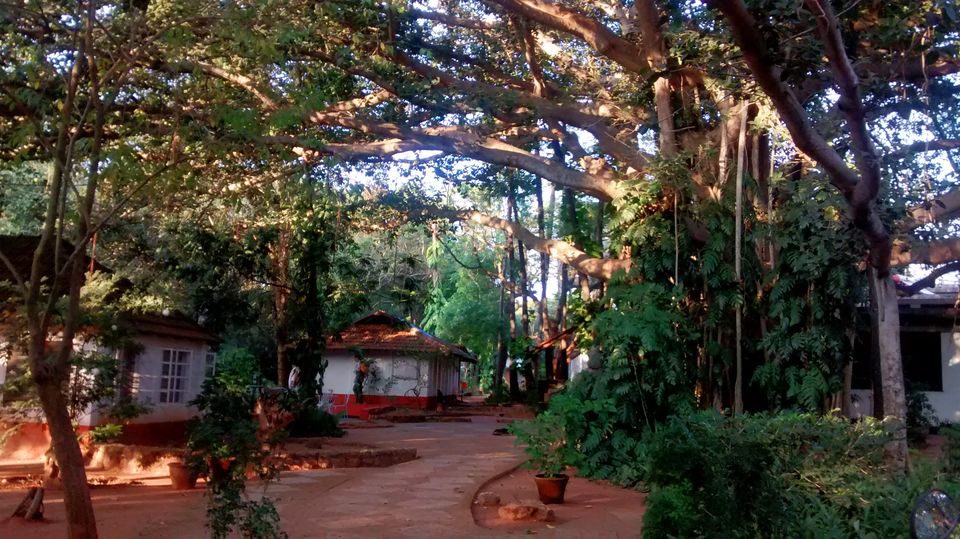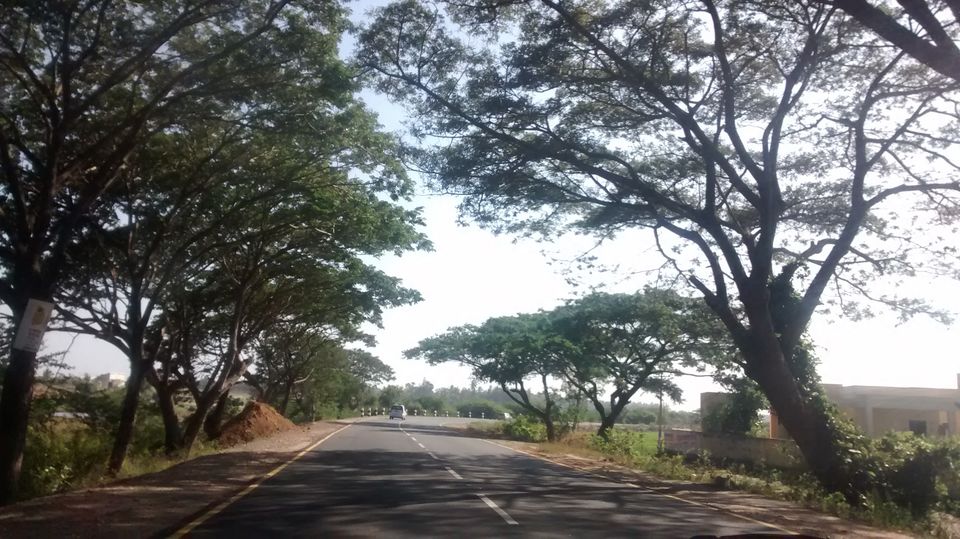 All we want is to be successful and appreciated in our field, be it corporate, arts or sports.
I have been working for a little more than 9 years and my only aim was to do better (by "better" I mean improving myself as compared to previous years) in my field. I thought I was doing quite well at it; guess I was wrong as I was evaluated by someone else, who had the right to veto my point of view. This got me thinking as to how long will I live as someone else's perception. I thought about it and trust me thinking is a difficult process :); I finally decided to take a break and do things I love and also things I don't know I will be good at (they call it ones blind spot).
Now, sitting in one of the communities at Auroville I'm at peace. Well, I had come here few years back for a brief visit and had been meaning to come again, however priorities kept changing and I kept pushing this break for a tad too long.
My day at Auroville reads somewhat like this – I wake up to chirping of birds, go for a run in the woods, have breakfast with my inmates, then go to Matrimandir for meditation, and learn musical instruments at Svaram. By then I get too hungry, so have lunch at one of the cafes, visit the evening school where I play with the village kids, by then its dinner time so meet the inmates at the guest house and then lights turn off for bed time.
Cool, isn't it? Sounds like any other holiday of mine. Let me give some texture to all this, it's quite different from my usual vacations. This one was more of re-grounding.
Auroville happens. I think one cannot push themselves to go there till the time is right. When I started enquiring for my stay at Auroville, I took "no" for an availability from at least 10 communities before Centre Guest House confirmed my stay. You need to be persistent to get here and not lose hope like any other thing you do for yourself. Facing rejections is fine and I think this is one of the finest guest houses at Auroville.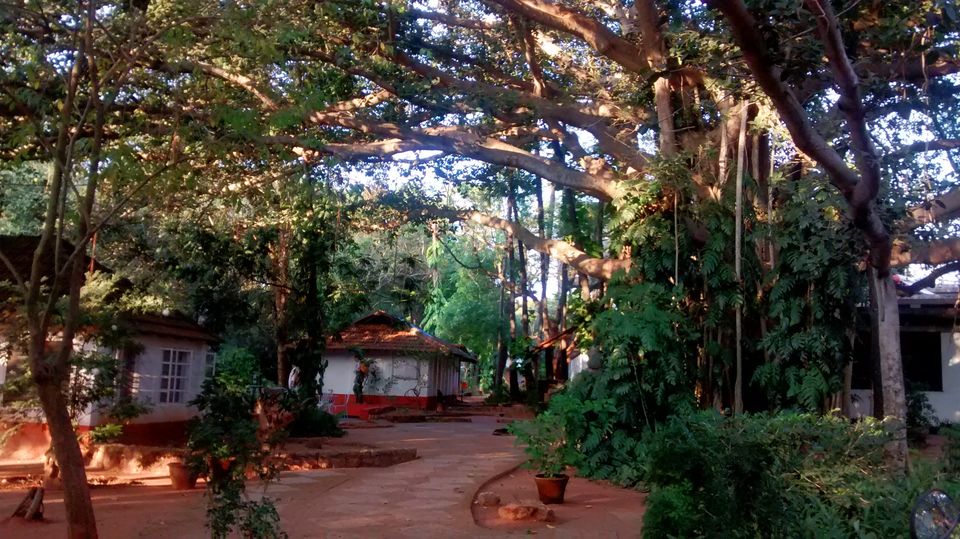 When I came here on day one, I was welcomed by Sarah who is an Aurovillian; she was in no hurry for my registration, allowed me to settle in and showed me around. People here help you with everything, right from keeping you company to letting you in your own space. We all co-exist.
My mode of travel was a bicycle, and it helps you navigate very well across communities, villages and forest. Its better this way as one can get lost in the vast expanse. There is an option of getting mopeds (you need to be lucky to get a decent one, get what I mean?!)
It is recommended to have an Auroville card for a quick access to Matrimandir and also as some of the cafes don't accept cash. You have to pay a deposit for the card and this is refunded on its return.
Each community has their uniqueness with the way they operate. One can spend time attending workshops, volunteering for various causes, etc. I chose to take basic lessons in music (as you can drop by at Svaram) and volunteered at one of the evening school.
Mornings I went for a run, sometimes the pet dogs gave me company through the woods and at times I could spot mongoose, one need to be careful as you will come across a lot of wild life.
Post which I went to Matrimandir for meditation, depending on your stay you can get your monthly / weekly pass. There is the inner chamber and 12 Petals where you could go for meditation. Both have their own charm and I recommend you to experience both.
The 12 petals are just below the inner chamber, I had the opportunity to visit 4 of them - Humility, Peace, Perseverance and Courage. There is a meaning attached to the every petal and helps us to focus our energies is the same direction.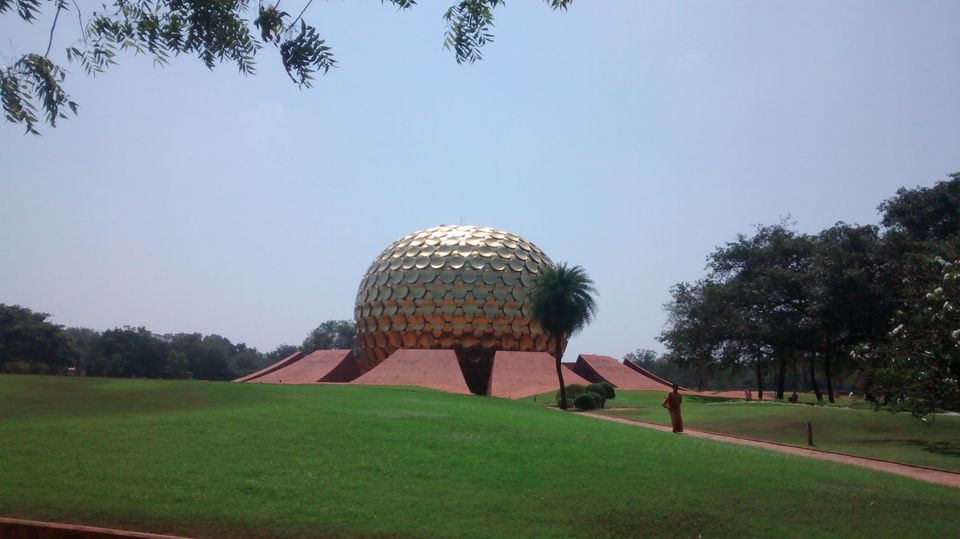 I experienced a lot of music during my stay here, had opportunity to attend a live concert of a French and Latvian duo, the former performed on flute while the later on harp and also sang Nordic songs. While I didn't understand the lyrics, music was soulful. Also one of the days I had a chance to create music on xylophone with one of the inmates visiting Svaram (the music store). It was a fun experience, now I know why music needs no language J Also I had my first experience of sound bath.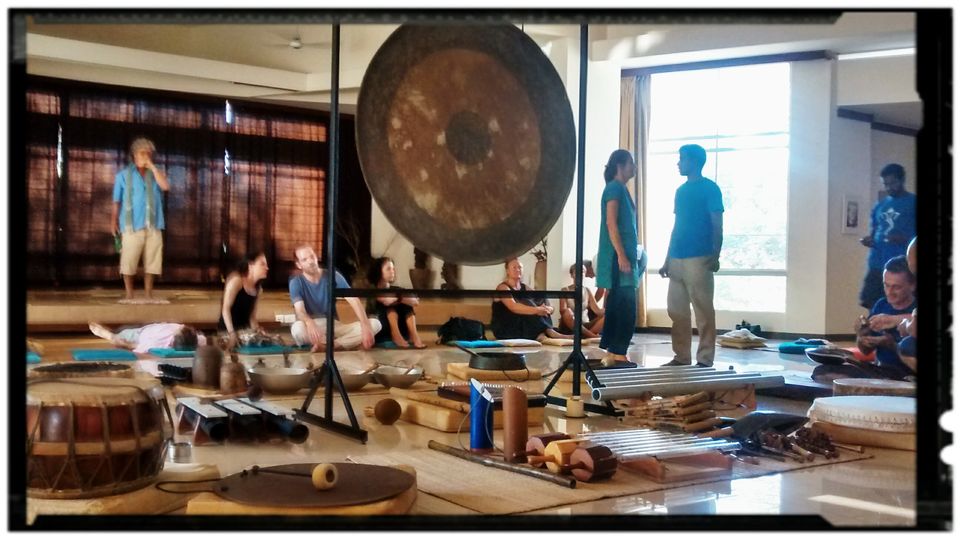 For one's palate, there are number of cafes offering organic, vegan food grown in their farms. The jams and juices are also homemade. You will never feel full, blame it to healthy meals and will always have space for their yummy desserts. My favorite cafes are Naturellement garden café at Verite, Dreamers' café & Right path café @ visitor's center and La Terrace Café at Solar Kitchen. Apart from the cafes within Auroville, the villages also cater to a host of cafes and restaurants.
My evenings, were with the children at "New Colors School", where I spend time playing with them, it was amazing how they made me part of them, playing ping pong and scrabble, doing art and craft, or generally busy completing their homework. There are a number of schools run by Aurovillian in the neighboring villages and one can choose to contribute depending on liking and need of the children.
I met few interesting people during my stay, I think we all were looking for something and this common thread got us together. We all met for dinner and discussed our day, share thoughts; well not a lot of importance was given what we spoke then. However, now reflecting back, I think we are in constant search; Auroville will help connect us with it.