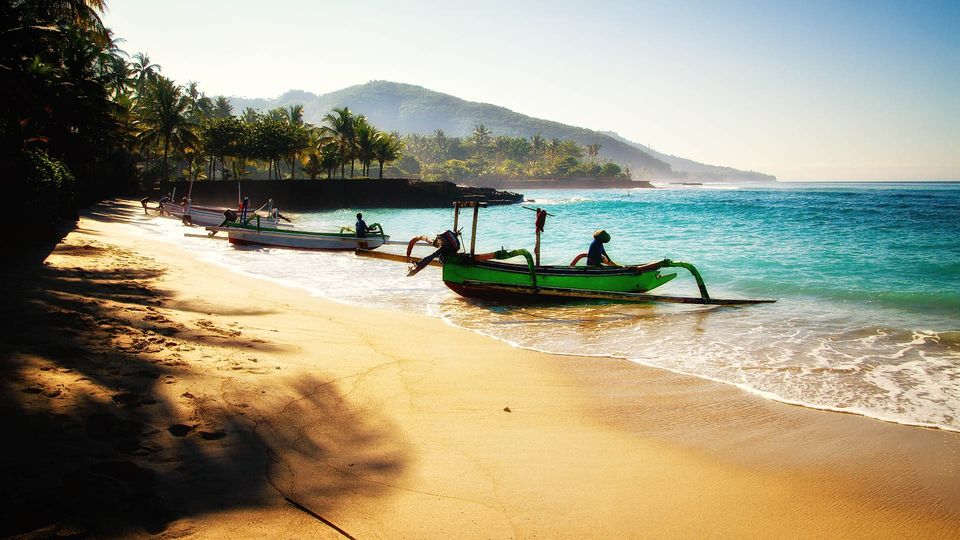 The charming province of Bali offers all travelers so much that they end up visiting it again and again. Blessed with serene beaches, enchanting temples, beautiful coral reefs, and volcanic mountains, Bali is a land of everything you will ever wish for. To make your vacation a fun-packed affair, here is a list of enthralling things to do in Bali that you must go through. All you need to do now is to check out affordable Bali tour packages and slide away to this surreal island!
8 Awesome Things to do in Bali for Memorable Holiday

1. Try Scuba Diving
An abode to coral reefs, turquoise beaches, and vibrant marine life, Bali attracts a lot of divers. There are several amazing scuba diving sites like Amed Beach, Tulamben, Pemuteran Bay, Nusa Penida, Seraya Secrets, and Nusa Lembongan. While diving you can spot different marine species like sea snakes, hawksbill turtle, barracuda, giant sunfish, reef shark, giant manta ray, hammerhead shark, bump head parrotfish and giant moray eel. If you are new to diving then you need to book scuba diving sessions with a trainer and all the famous sites provide well-trained experts who will guide you throughout the activity.
2. Enroll In A Cooking Class
From Sate Lilit to Bubur Sumsum, Balinese cuisine has a variety of options for all foodies. Visiting Bali and not exploring the local food scenes is a trip wasted. The traditional dishes are something that you must try on your vacation. There are a plethora of impeccable restaurants that serve delectable food. If you love cooking and are interested in learning the recipe for famous dishes then you must attend a cooking class. Head to Ubud, enroll yourself in a half-day or a full-day cooking class and get ready to unravel the secrets of Balinese cuisine. Do try dishes like Daluman, Serapah Penyu, Gado-Gado, Sayur Urab, and Kopi Luwak.
3. Seek Blessings At The Temples
Temples provide you an insight into the beliefs, rituals, culture, and history of the destinations you travel to. Bali is home to around 20,000 temples and these temples come under the list of one of the most visited tourist attractions. The most famous among these temples is Ulun Danu Beratan Temple which is also known as the floating temple. The temple is surrounded by Lake Bratan and the main deity worshipped here is Lord Shiva. Another beautiful temple that you can't miss out on your trip is Tanah Lot Temple which is located in Tabanan Regency. Tanah Lot in Balinese means land in the sea and this temple is surrounded by sea from all sides. Do visit these mesmerizing temples on your vacation to seek blessings.
4. Relax Your Soul And Body
Bali is popular all around the world because of many reasons. One of these reasons is a Balinese Spa experience that relaxes your body, mind, and soul. Balinese spa is a mix of acupressure, stretching, and aromatherapy. Your body will be treated with essential oils and the gentle massage will relax your body and mind. A revitalizing spa awaits you in Bali and to make the most out of your vacation you must experience the traditional Balinese massage.
5. Witness The Folk Dance
Bali is a province where culture and traditions play a prime role in the lives of all the locals. To become a part of this culture and tradition, you must witness the folk dance performances organized throughout Bali. Kecak Dance was originated in 1930 and since then it has become an eminent part of all celebrations. It is an hour-long dance with a mix of musical drama and is mainly performed by men. In 2006 the first women group performed Kecak and since then even women participate in this dance. You can witness this marvelous dance at Pura Dalem Taman Kaja in Ubud.
6. Shop Till You Drop
Shopping is an integral part of every vacation and if you believe in the same, then Bali will surely become your favorite destination. From night markets to malls, Bali has it all. Kuta Beachwalk, Monkey Forest Road and Kuta Square are some of the popular shopping spots in Bali. Each one of these places is famous for different things that you can buy. Kuta Beachwalk is known for luxury brands and boutiques, Monkey Forest Road for paintings and Kuta Square for fashion stores. Celuk Village is another spot that is visited by many travelers and you can buy silver jewelry in this village. With so many souvenirs that you can buy and shopping spots where you can bargain, shopping in Bali is an activity that you must try.
7. Visit The Bali Zoo
An impeccable spot for all wildlife enthusiasts, Bali Zoo is located in Gianyar Regency. If you are traveling to Bali with your family then this zoo is the perfect spot for you. Being one of the best places to visit in Bali, this zoo is always crowded with families. There are several enticing things that you can do at this zoo-like having breakfast with the Orangutans, bathing and feeding the elephants and spending the night with the animals. Bali Zoo will surely give you memories that you can cherish throughout your life.
8. Learn The Art Of Chocolate Making
The local chocolate prepared in Bali is famous world-wide and to know all about this creative and interesting process, you should stop by the POD Chocolate Factory in Kabupaten Badung. At this factory, you can attend chocolate making classes or you can witness the process of chocolate making. This factory also has a cafe where you can relish a delicious cup of hot coffee. Do carry the chocolates that you especially prepared for your family and friends.
Whether its the excitement of shopping or the adventurous activities, Bali is an excellent choice for your next holiday destination. To indulge in these must-dos, you must go through various Bali tour packages, choose the one which suits your budget, get packed and leave right away! Do carry your beachwear, sunscreen, and a camera to capture the highlights of your blissful vacation.