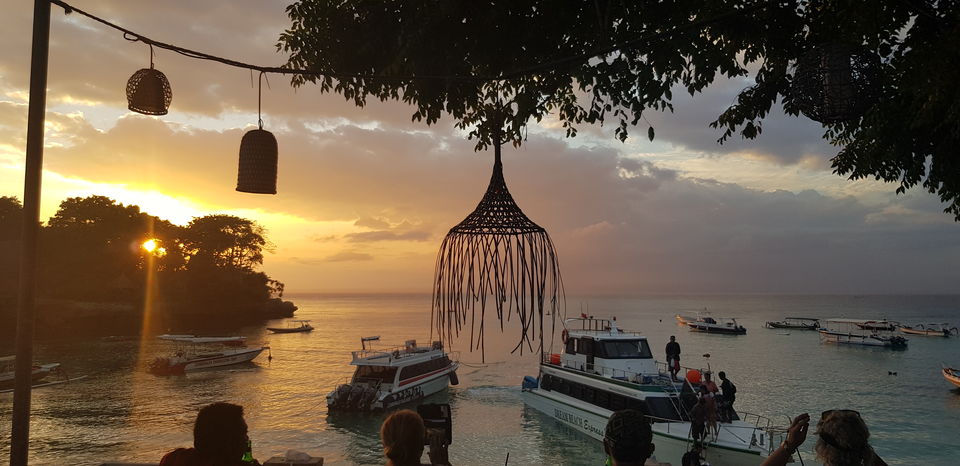 One of those trips where you don't want to come back home. You are sitting in the office with a peaceful smile on your face cos you are still there.. Gosh, I miss Bali so much! Its been almost a month past that vacation and those memories are yet so fresh! I'd say somehow I've found my solace in Bali. I am going to give you a peak into our Bali trip though you have to experience this for your own self! :)
After months of deliberations and planning, we decided on exploring Bali and boy, we were in for a ride! We took a late night, from Dxb to Singapore and arrived at Denpasar airport around 18:35 PM in the evening.
First Stop - UBUD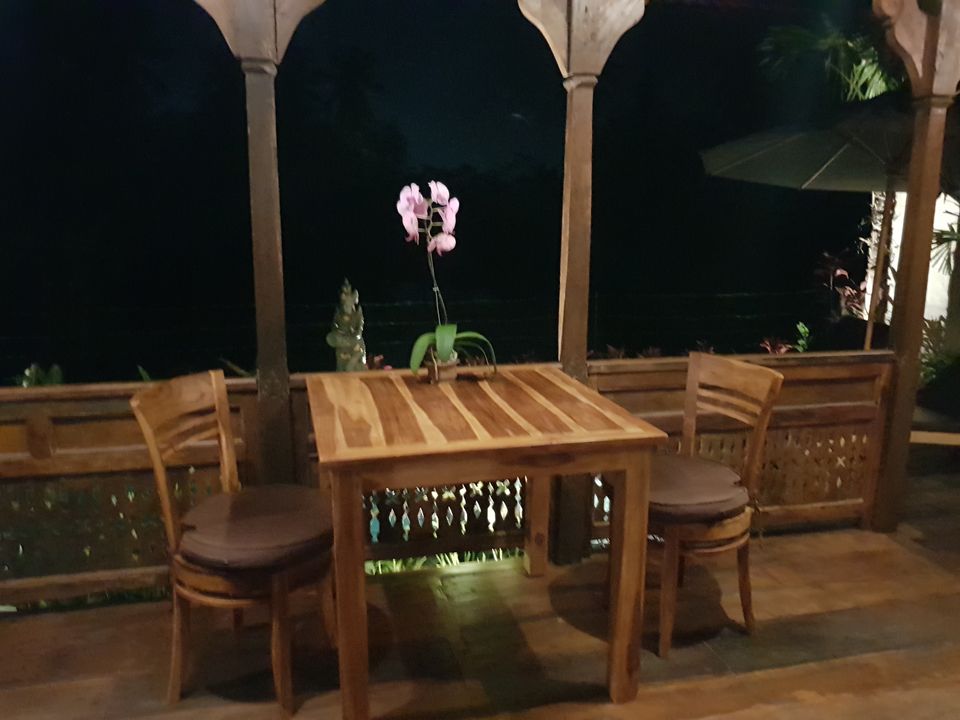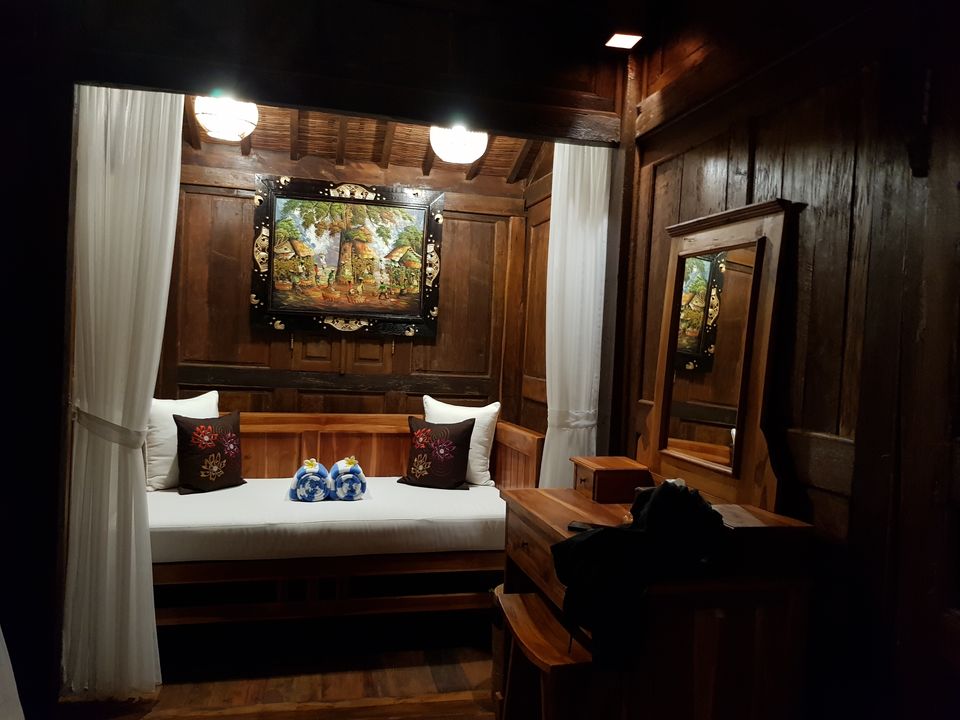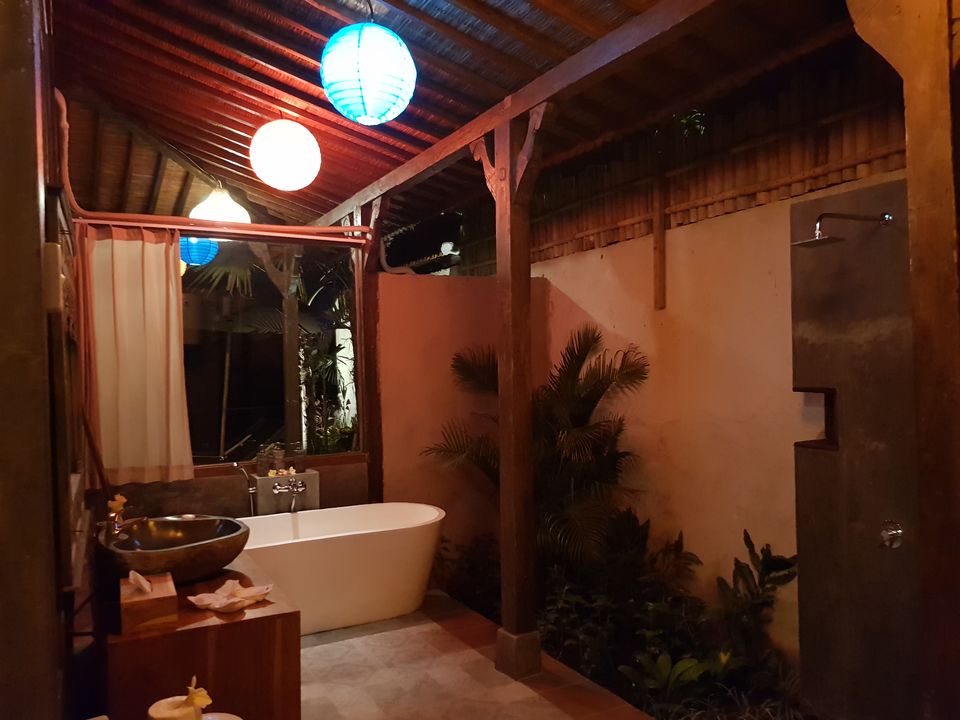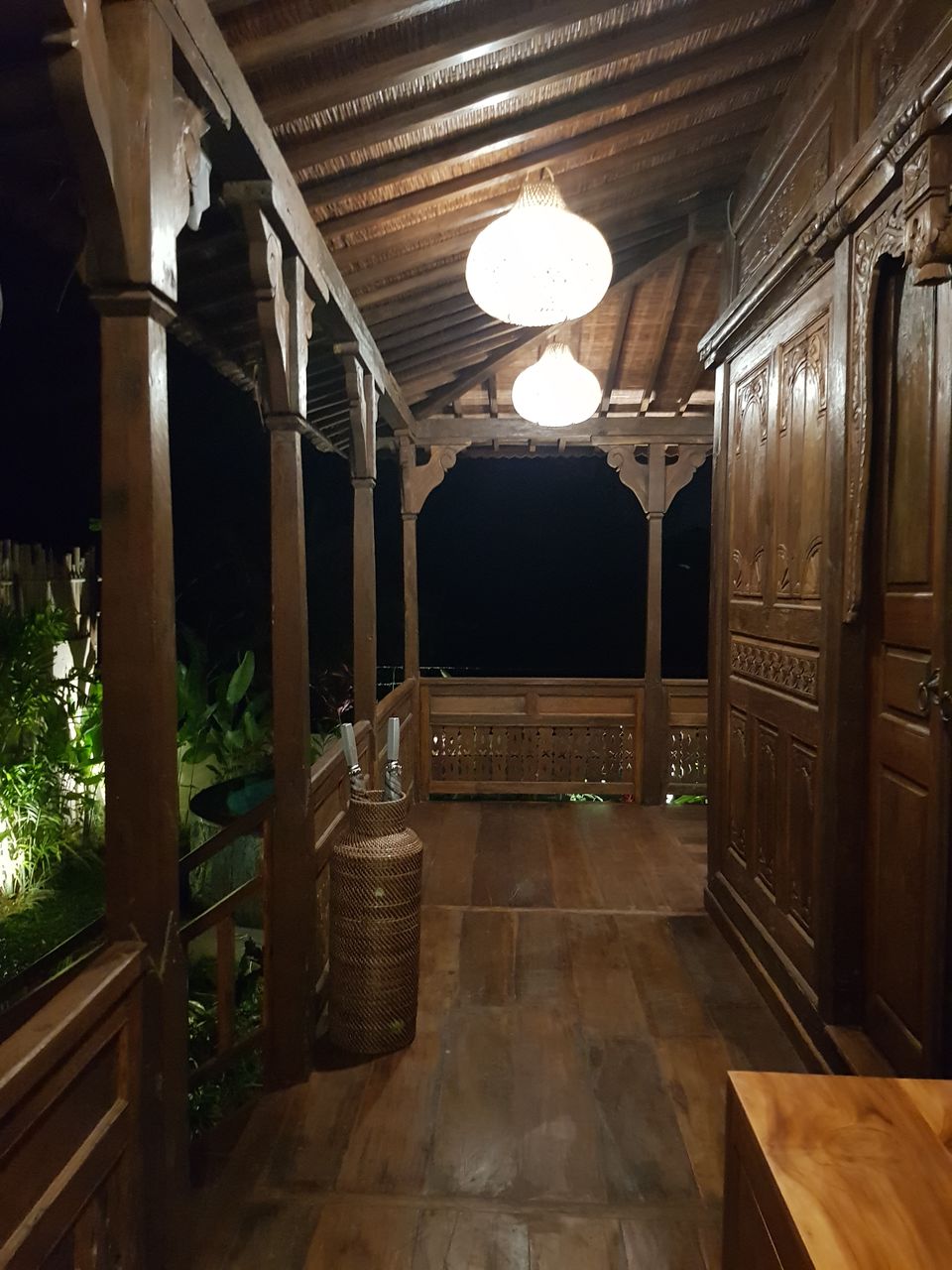 For our stay in Ubud, we booked Kawan Antique Ubud Villa which is placed away from the Ubud Center and has its own sweet charm. It was almost a 2 hour ride from the airport and we were tired to do anything. This place is located far away from the commercial places and hence attracts a lot of peace and calm. Our first steps in the wooden house made us realise the calmness this place surrounds. And the pictures do not do any justice to this place. It's acquitted with a private pool, a view to the rice paddies and a bathroom with an open view above you. (You could actually shower with stars above!). We had a wonderful sleep and our pleasant morning was greeted with a sumptuous breakfast. And one thing, I liked about the breakfasts in Bali is that they include massive portions of fruits. Its good to eat healthy even during your vacations! :) Since it was our first day, we moved around the area, swam in the pool and rested well. We wanted to rejuvenate ourselves to have enough energy for the next few days.
And in the evening, we visited the rice paddies in Ubud which should be half an hour away from the Ubud centre. A good evening walk though you have to be careful with the mosquitoes in the dark. And there's this nice cafe called By Cafe which serves vegan food with a great view.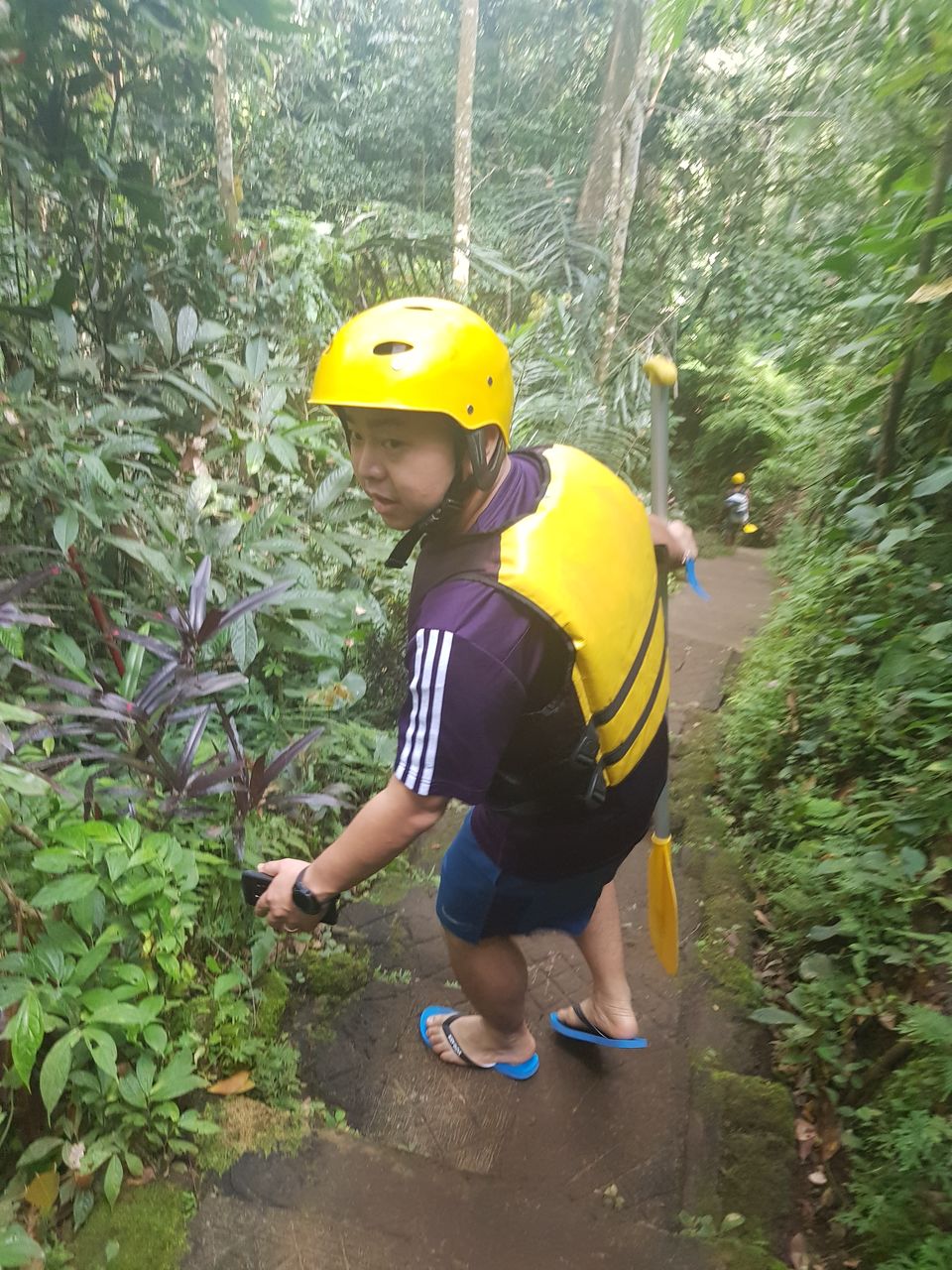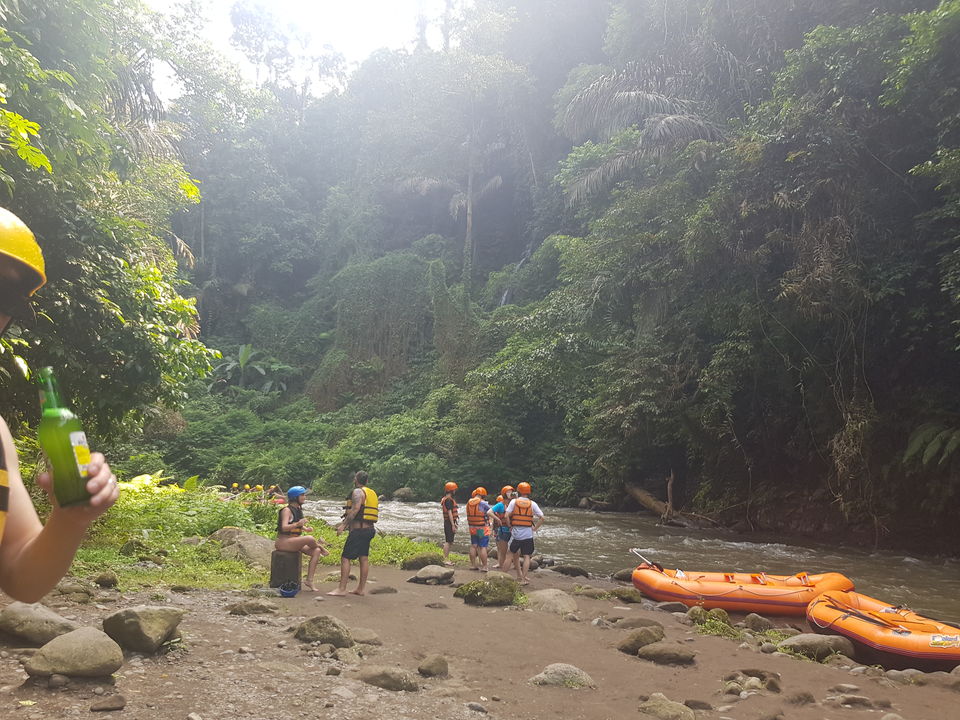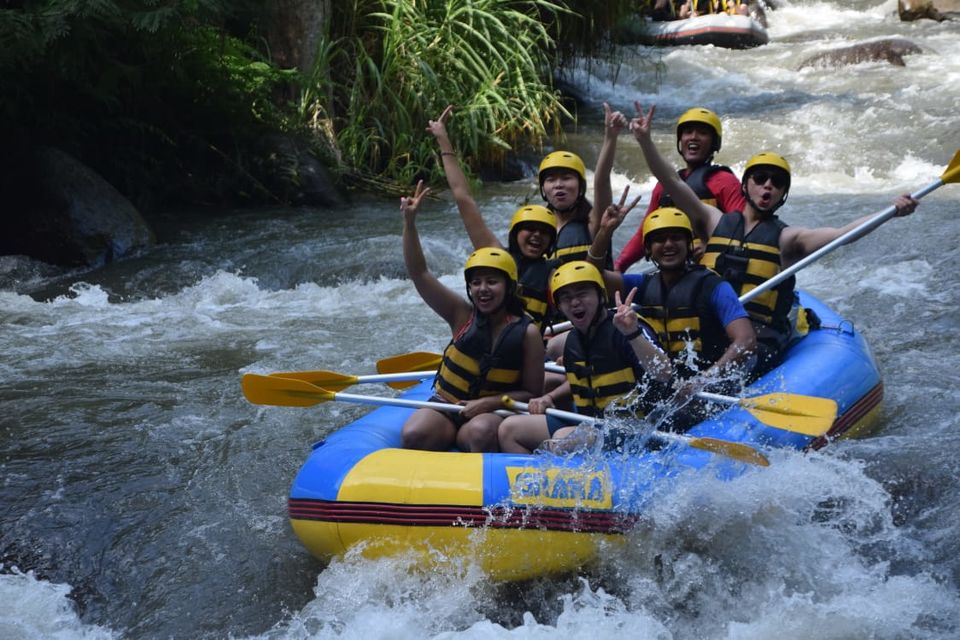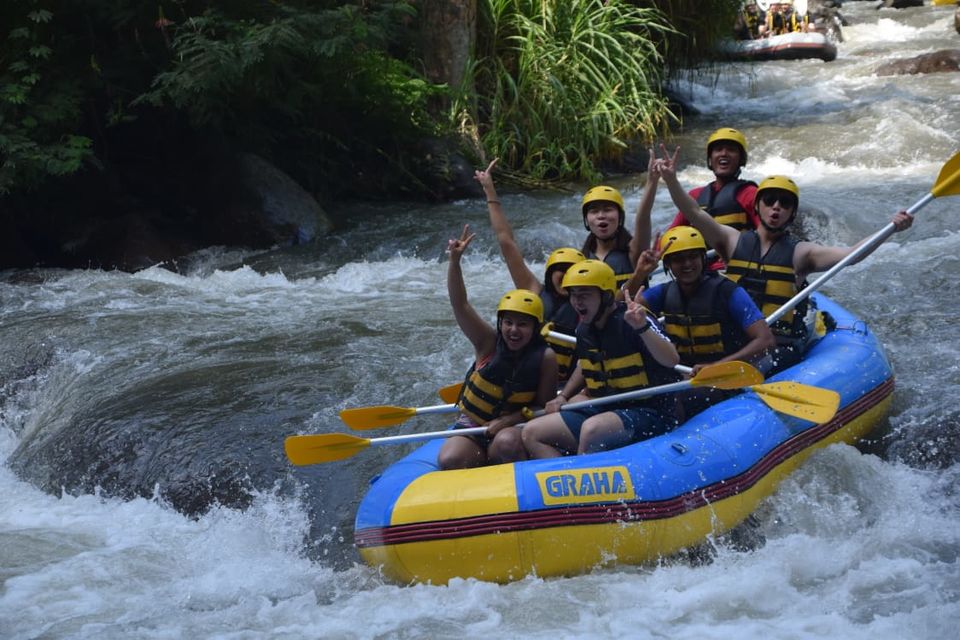 I wasn't looking forward to rafting in Bali but why not give it a try! Though I was aware of the rich nature the river surrounded and it definitely turned out to be a good idea. And there is one thing, I learnt from the locals - If you bargain, ensure that you always quote lesser than 1/2 of whatever has been quoted to you. We did a pretty good job of bargaining and got a good deal! :)
Our guide was a youthful chap and could speak a few words of multiple languages. It's a downhill walk of 10 - 15 minutes where the instructor shares a few safety tips and then you are ready to hop on the rafts. The course is not strenuous but does has a few manageable bumps. Rafting was fun and its picturesque view just makes you breathless. Did you know that the Indonesian culture is heavily influence by the Ramayana? And there were Ramayana carvings along the banks of the river. It was a 2 hour ride with a one stop in between.
The evening, we went around Ubud centre for a while and ate in one of the restaurants. The food is sumptuous, really cheap and so is the beer!
Night Trek to Mount Batur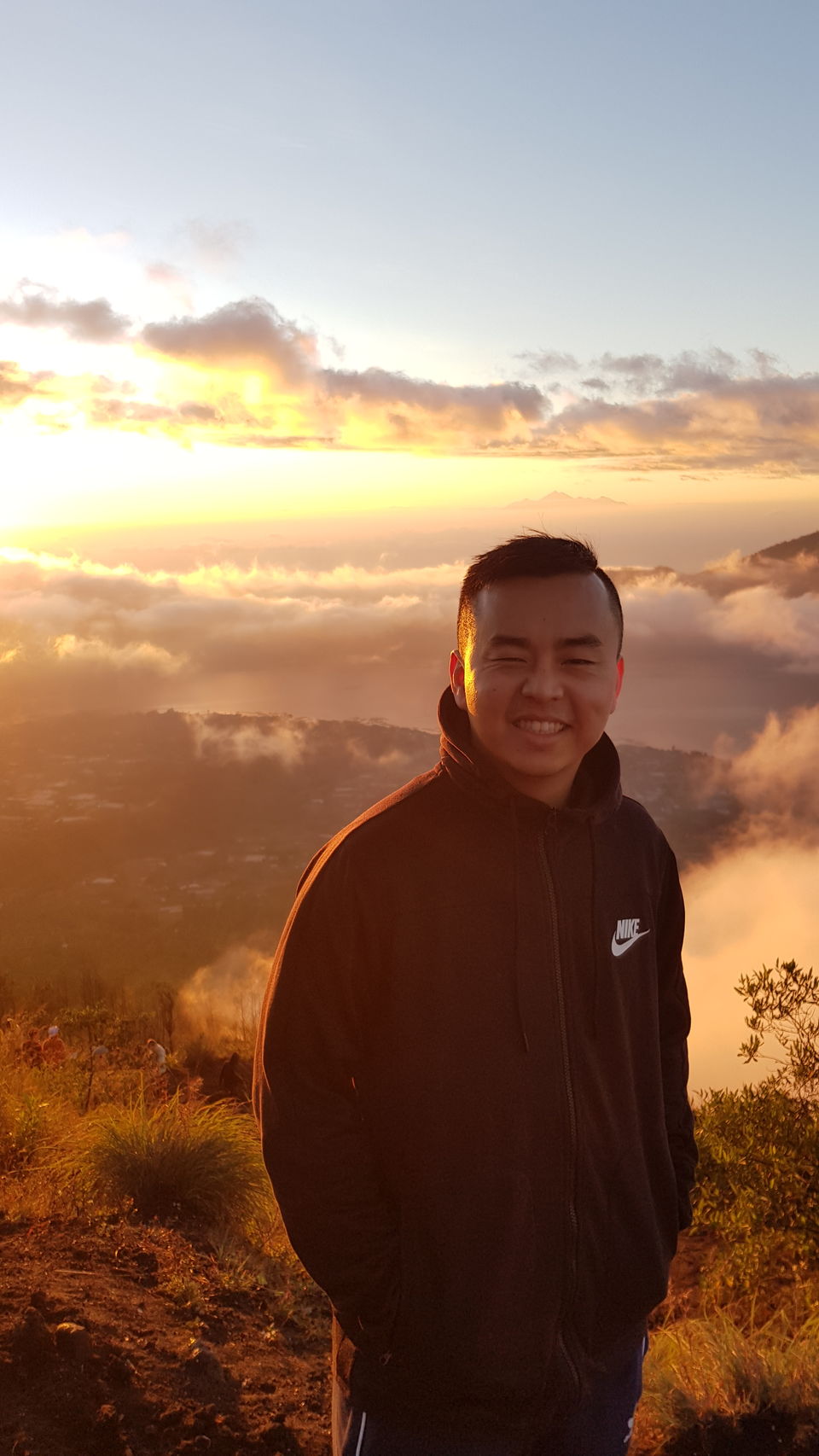 So, we'd heard about this night trek and wanted to give it a go. It's a night trek though you have to start preparations by evening. Get good enough of sleep before your trek. So, we started around 2:30 AM where our drive picked us up from our place. And we reached the point around 3:50 AM.
Our guide was a happy go chap who did this trek six days a week and took one off. This was his schedule for every night, slept in the afternoons and prepared every evening for the same. We started our trek around 4:05 AM and somewhere along, all the guides used to gather and were praying some deity. Since it's an active volcano, they must have prayed to the volcano gods to not erupt and be respectful towards them. I loved it, she hated it. But the sight was worth it. I would say it's not an easy trek and you do require shoes with good grip. We reached the top around 6:15 AM and as our guide had mentioned, the sun rose around 6:25 AM. Now, that sight was worth it! The descend was easy and we heading for a hot spring, though we did not enjoy it a lot.
Nusa Lambongan
The next day afternoon, we were off to Nusa Lambongan. You have to get on a Sanoor (Boat ride) to get to the islands. At the start, we were planning to go to Gilli islands though decided to go here. And the Ithaka App really helped us in planning our journey. It was a 30 minute ride and the time we arrived, we could feel the good vibes flow. The place was amazing, the water has so many shades of blue, the wind and yes the beaches are to die for! I can still feel the waves hit my feet! :)
We stayed at Bay Shore Huts with a sea view and that was our rest place as we visited other beaches around Nusa. Some of the places that we visited were. You could take a bike and manoeuvre around easily -
1. The Death's Stairs
2. Dream Beach
3. Mushroom Bay
4. Blue Lagoon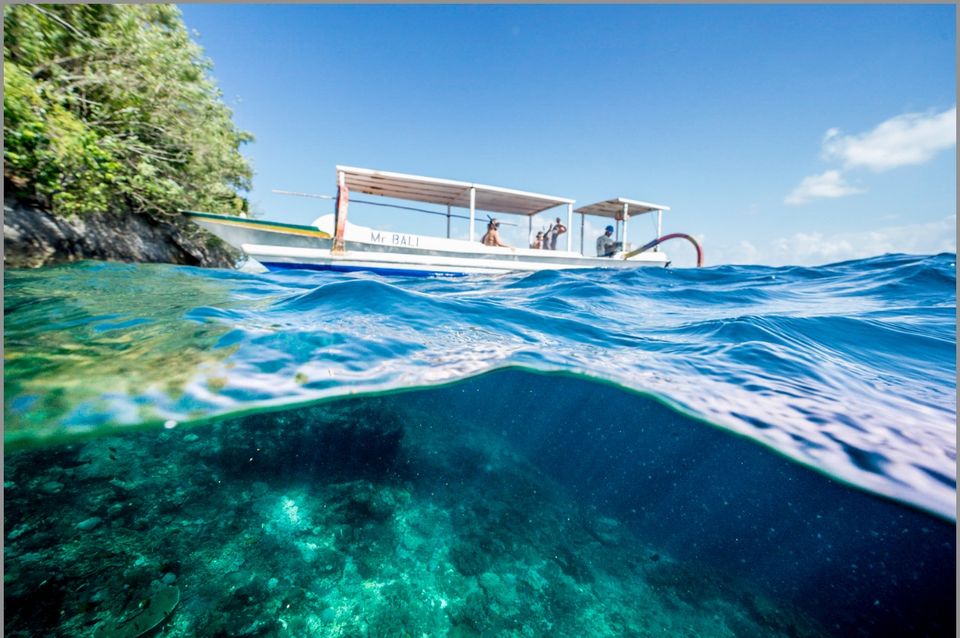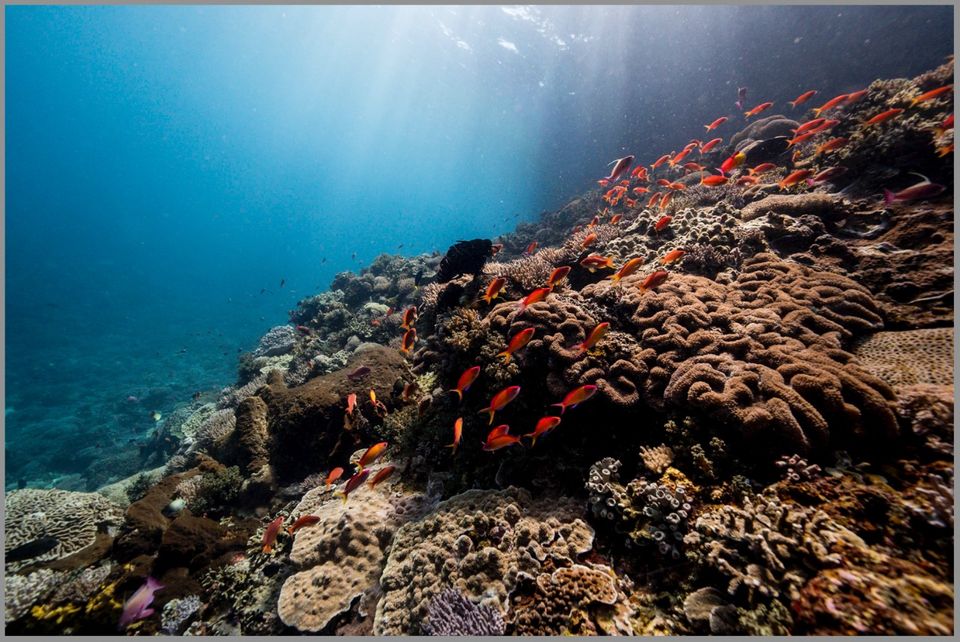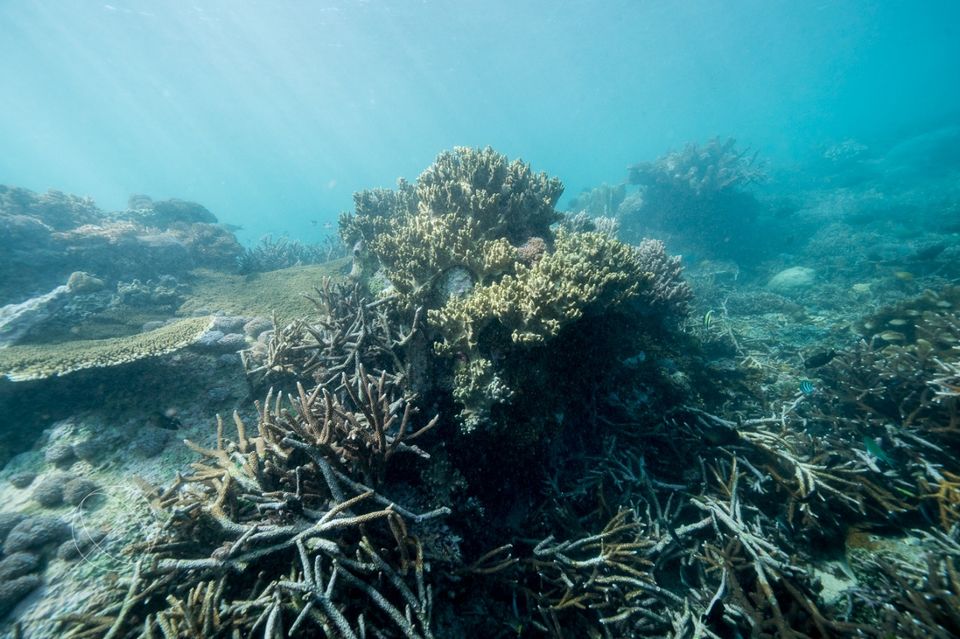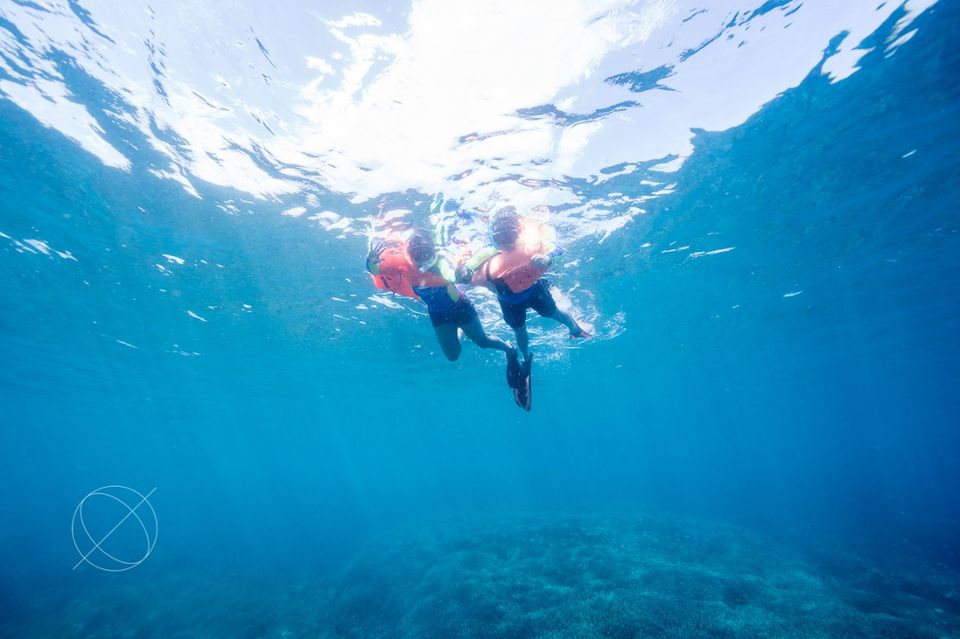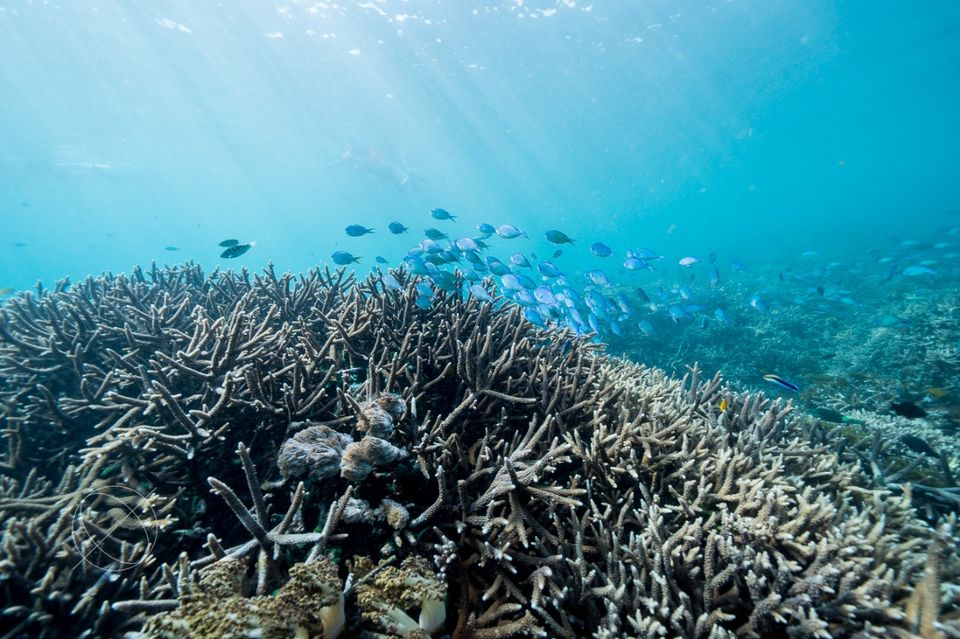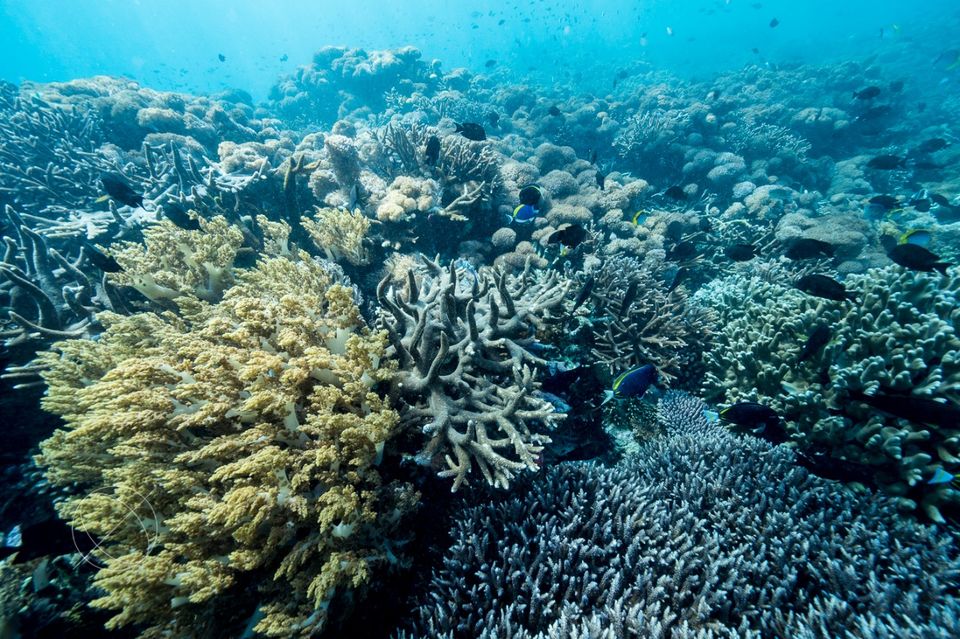 And the snorkelling experience would always be close to my heart! FYI, I am not at all a good swimmer (not even in a swimming pool) but screw it, I wanted to go in the deep waters and experience the sea for once. My wife's a good swimmer and the moment we were in the waters, she just wanted to be underwater and experience the fishes. In fact, this is the place where the fishes are more curious to see who are these creatures that are swimming along with us. They would come closer and swim away as soon as you tried to touch them.
The weather wasn't great so the sea was rough and we could manage to visit only two points - Mangrove and Toya Pakeh. The Mangrove point is in the middle of the ocean, the water is beautiful and the depth can vary from 10 to 40 feet. We had our life jackets on and its easy to float on the water and you can see all the beautiful beings inside including the amazing corals. In the beginning, I had a few problems with my snorkel as it takes time to get habituated. You are just in the no talk zone where you can see such beautiful creatures and you can only hear yourself breathe. In fact, I had the experience of getting to see a clown fish and a turtle take off. This is so much better than watching these creatures in an aquarium.
Toya Pakeh is closer towards the rocks and is shallow, possibly less than 10 feet. Though my favourite was the Mangrove point. And we requested our guide to swim there again.
Stay in Seminyak
We must have taken a sanoor around 11 AM and the waves hadn't calmed down yet. Our ship did jump a few times in the air due to the uneven waves and the speed could make us feel the splash. A safe one yet something to remember!
Seminyaak is the party hub of Bali and the parties are crazy here! Though we do not fancy partying a lot! We stayed in U Paasha and this place is centrally located giving you access to all the beaches. We chilled here and I was still reminiscing my snorkelling experience back in Nusa. The first night we went to La Favela and I tried the Arak (the local Bali Whiskey) which was really good. And the bar is decent though we left around 11:30 PM. I've heard it gets crazy after 12 AM and there are people still flocking over and the party goes on till 4 AM. I guess that's the norm of partying in Seminyak.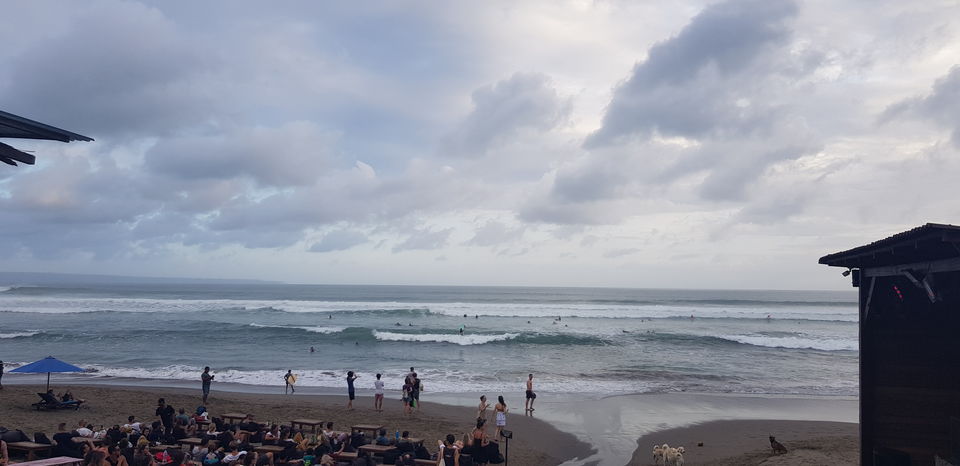 My wife had been exploring a few places in google and she mentioned we'd visit the Canggu beach. And this place is incredible, a paradise for all surfers. There was a live band playing Caribbean songs and the view was to die for. We cozied up on to one of the restaurants, dined slow deliberately to enjoy the view and we could sense this whole trip being an amazing unfelt experience.
Bali is close to my heart more than ever. And I'd want to travel back there again. A few tips to travel to Bali -
1. June till August are good times to travel
2. Hone your swimming skills to get the best out of your snorkelling experience
3. Carry USD and you can convert them into IDR. And be careful at the counters as there are chances of getting counterfeit notes. Only visit authorised counters
4. Get a bike. Its easy to get one for 90,000 IDR a day
5. Buy a sim card from the airport with a good data pack. Helps you in navigation and planning across the places
Frequent searches leading to this page:-
Bali honeymoon package, Top places to visit in Bali for honeymoon, Bali tour package for couple, Bali Indonesia package tour with airfare, Bali Indonesia tour package, Bali tour package from India, Bali honeymoon package cost