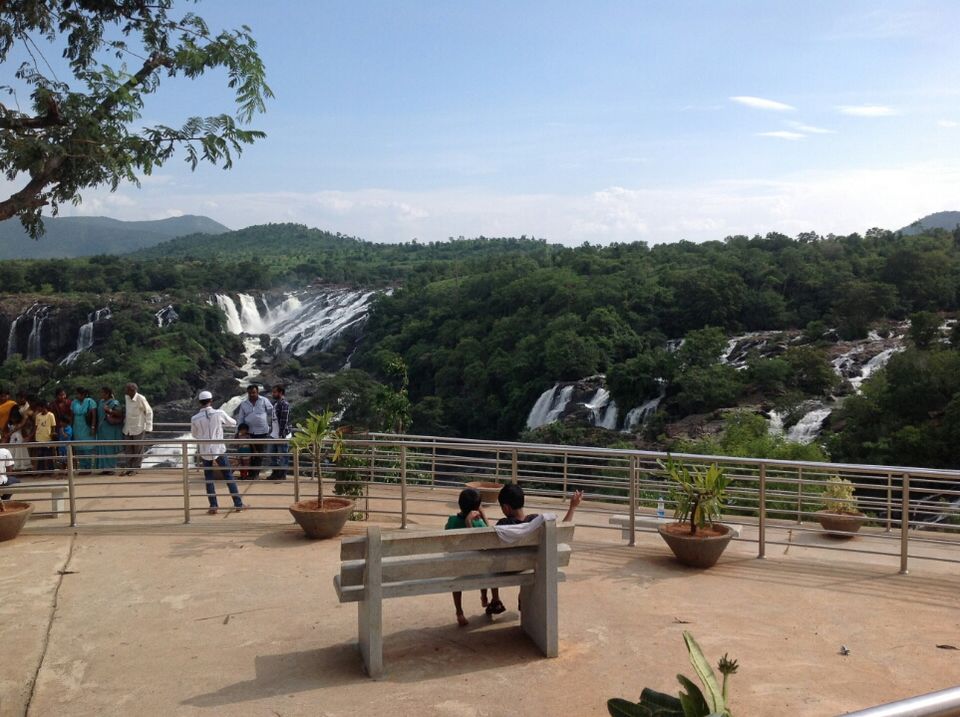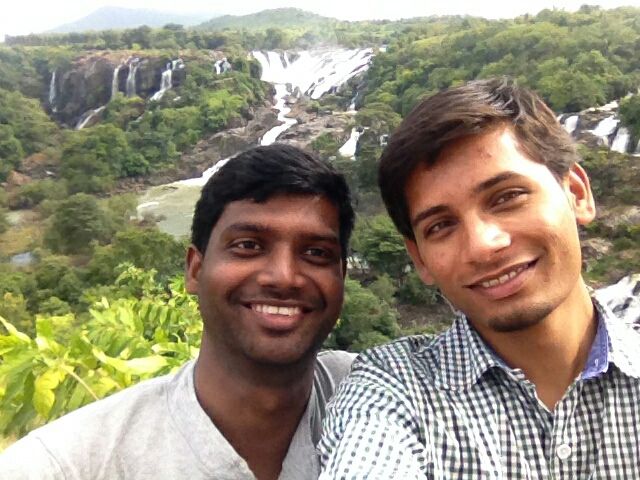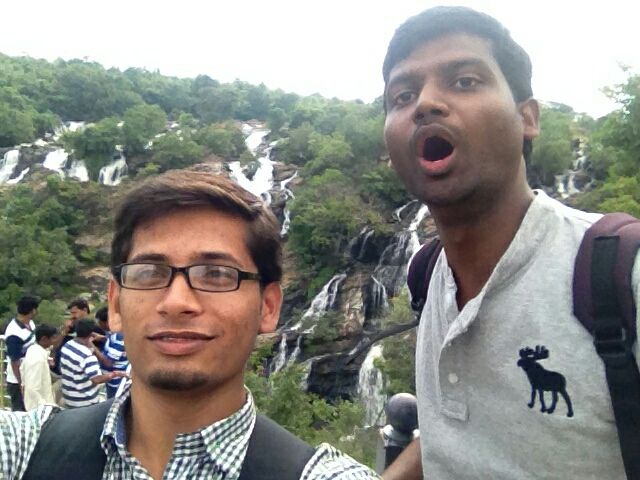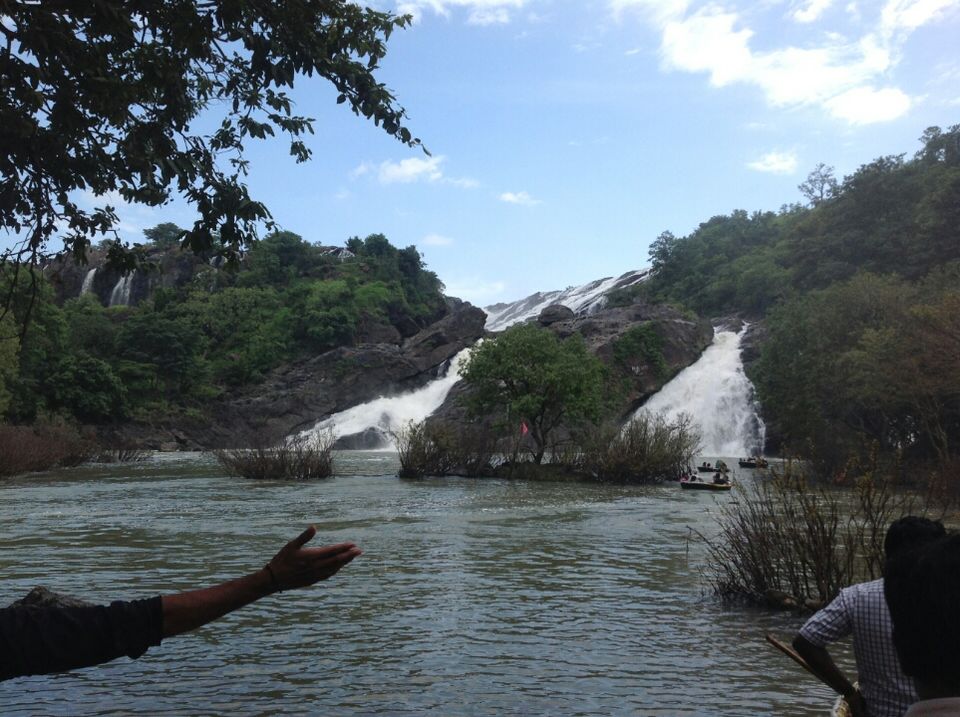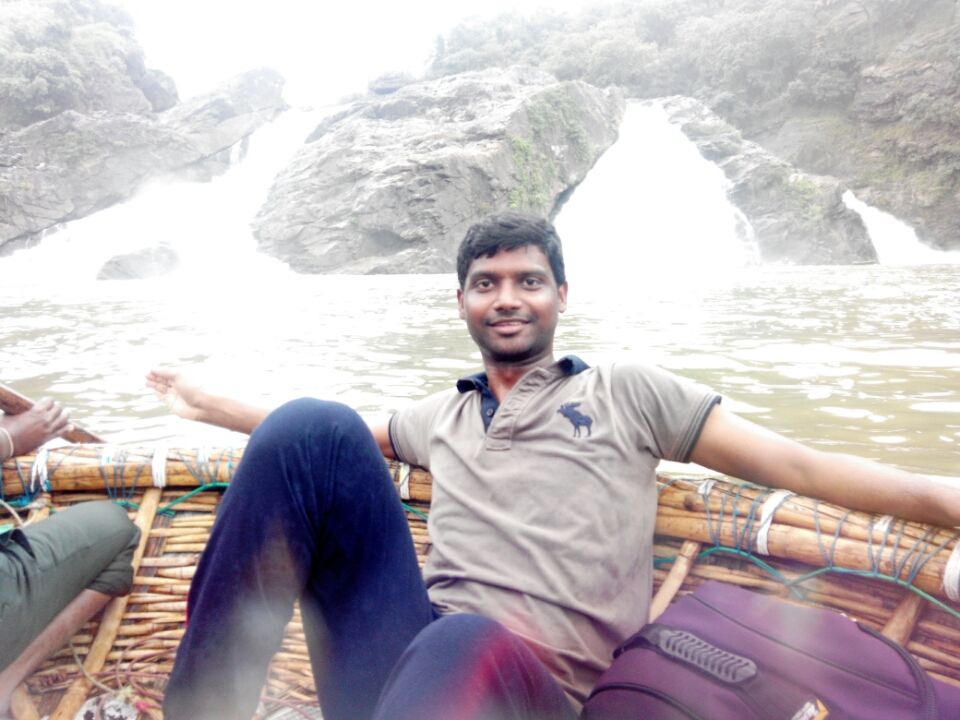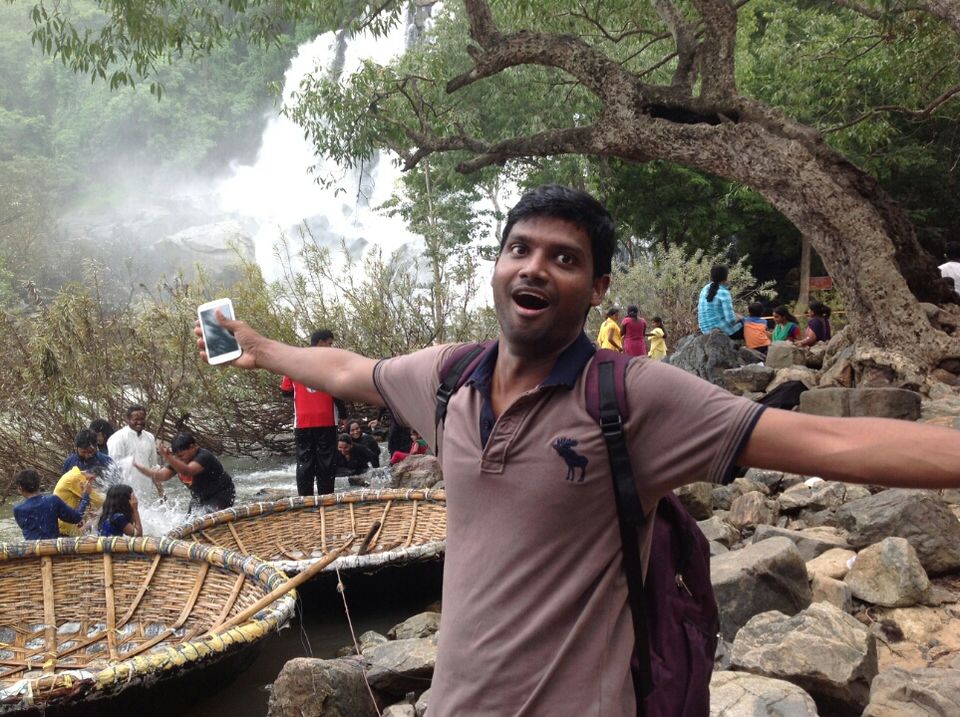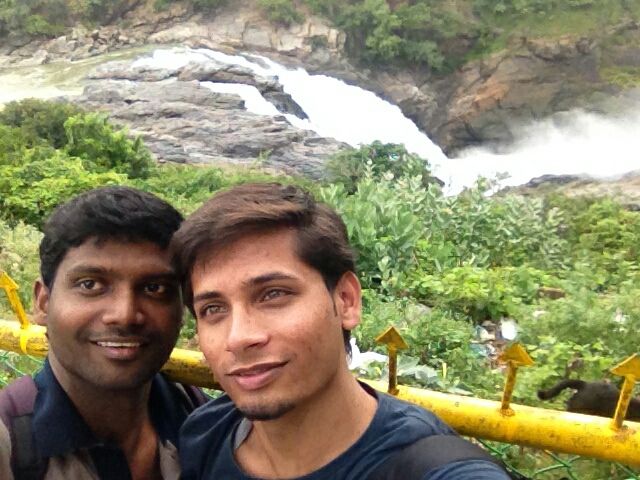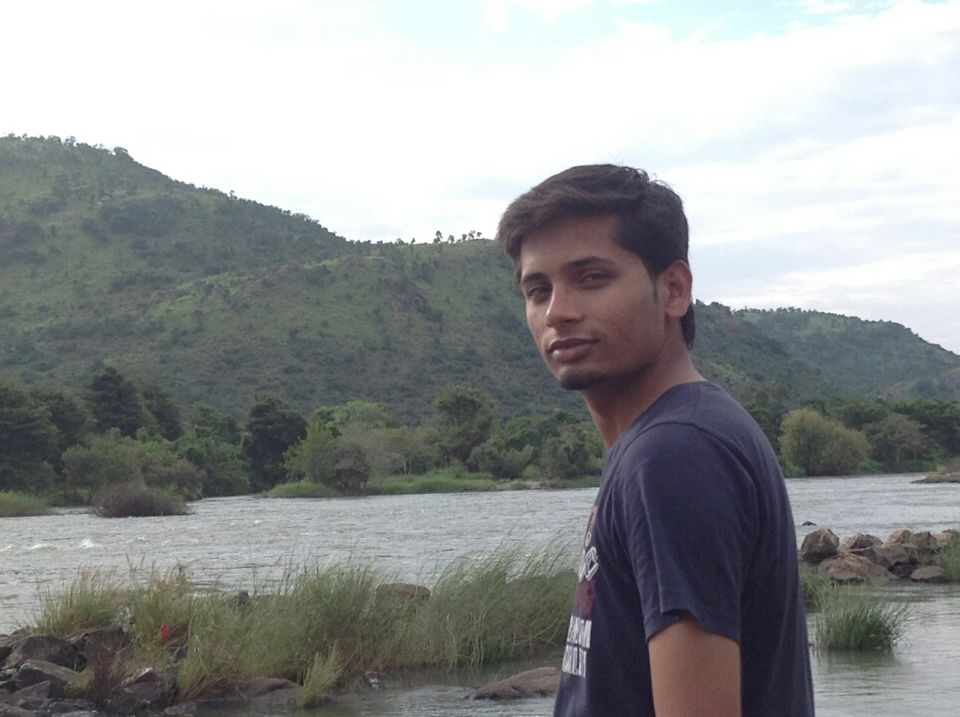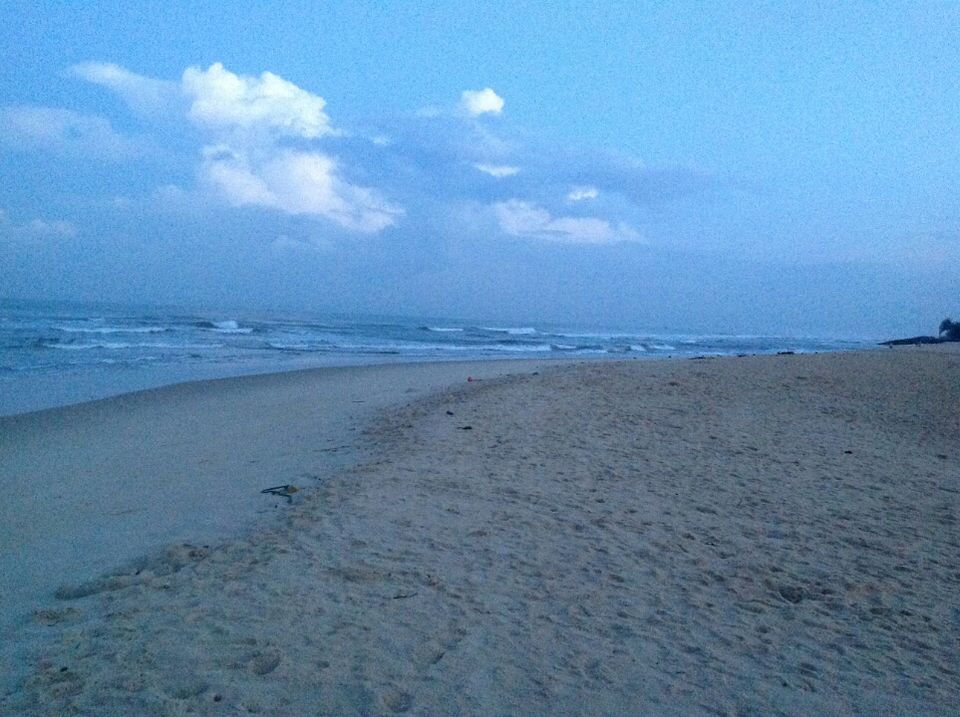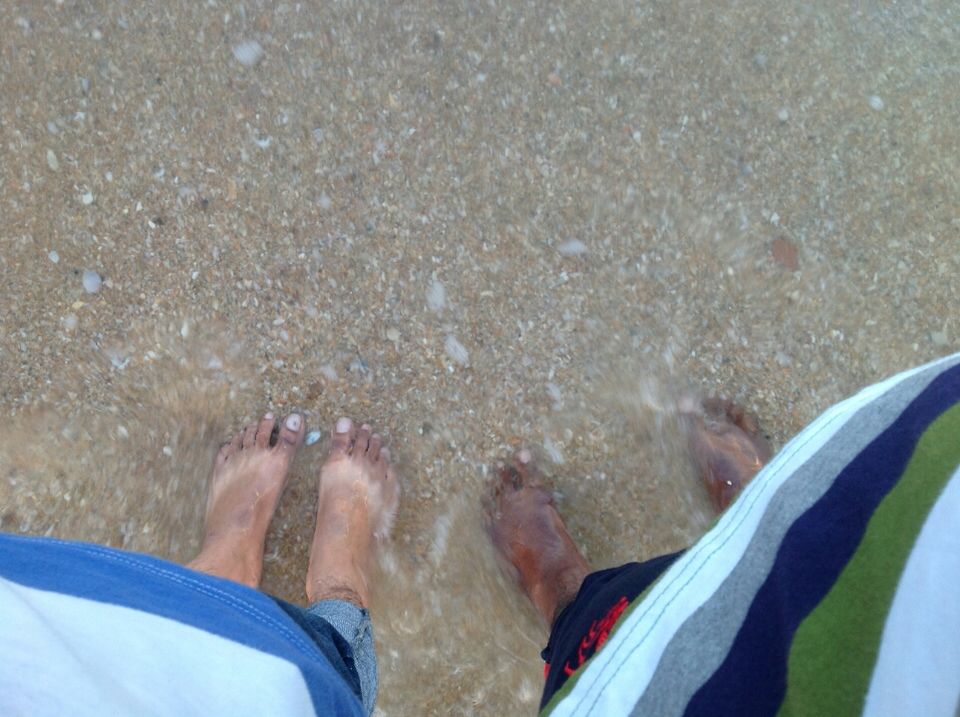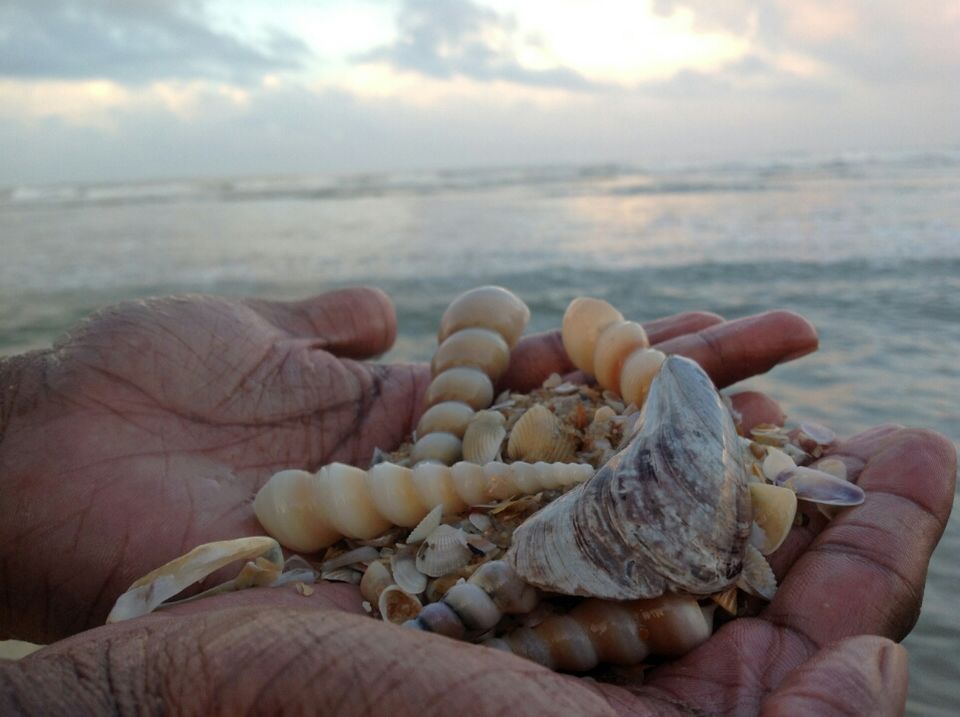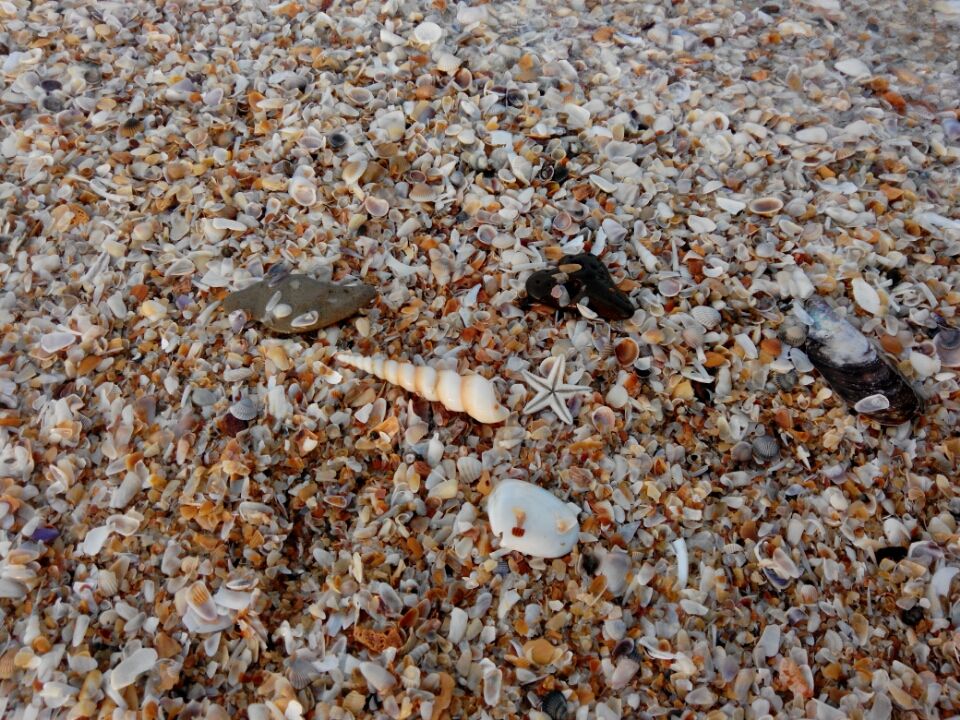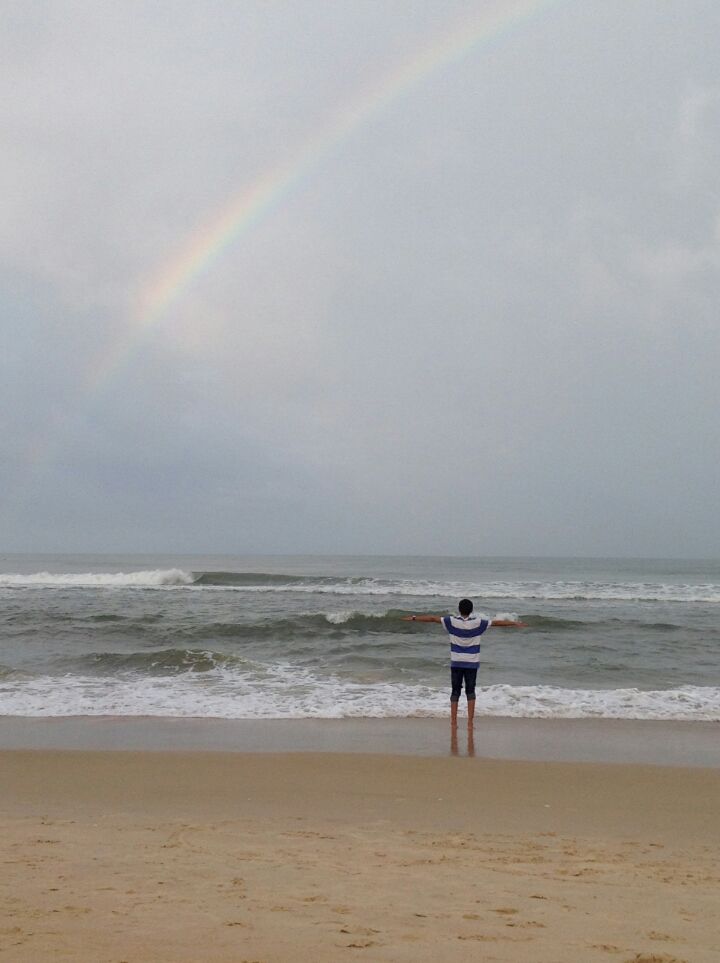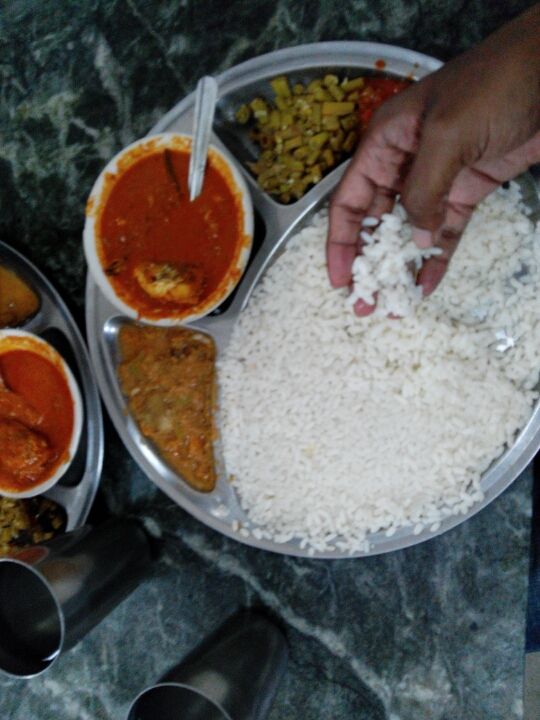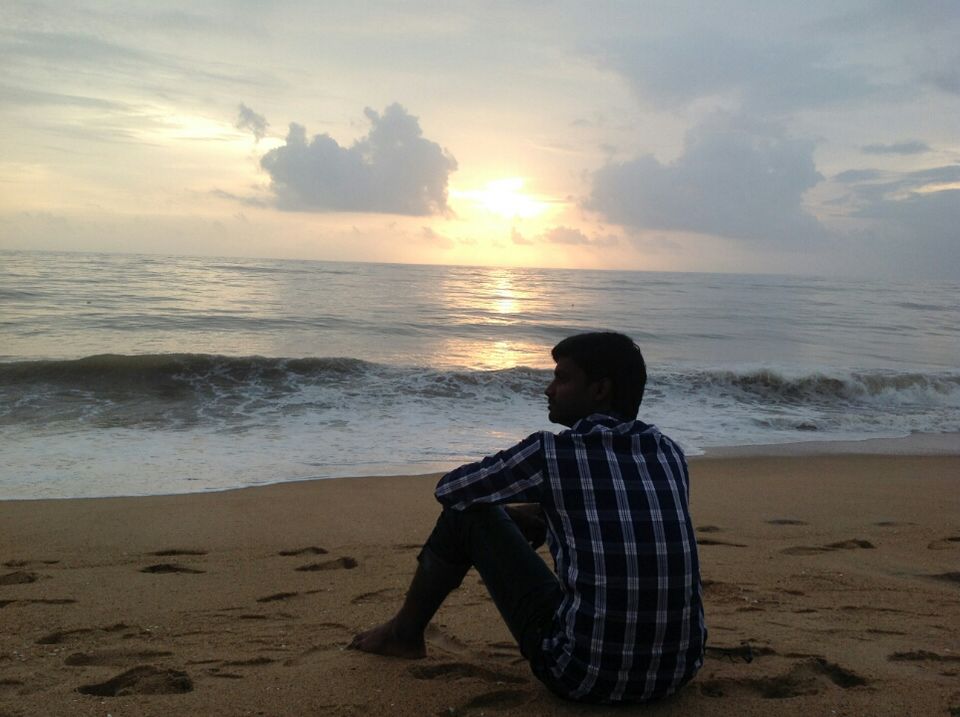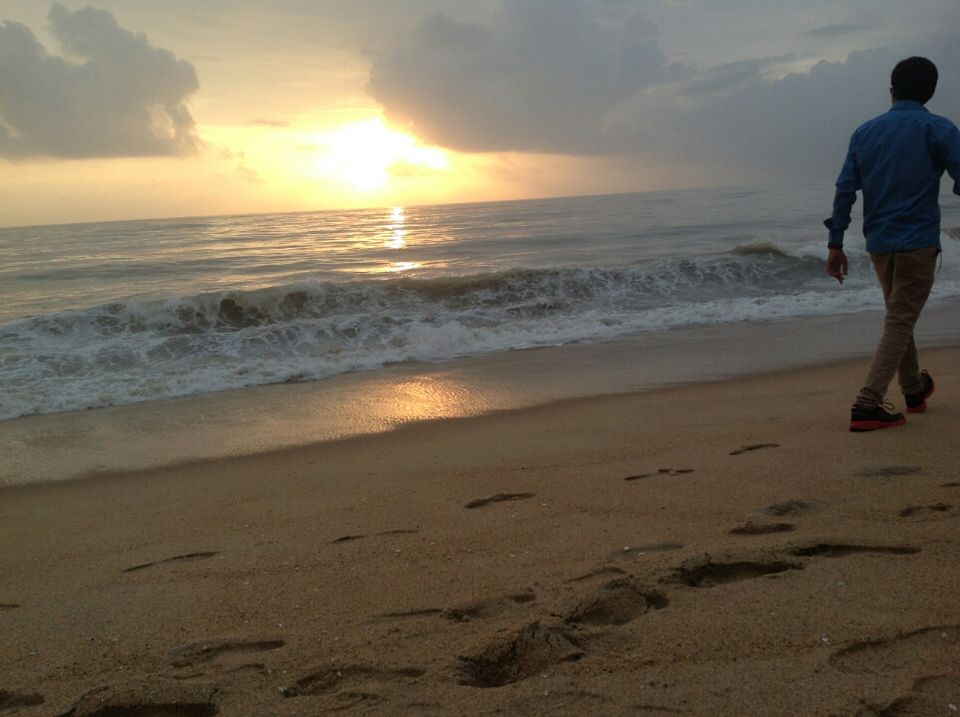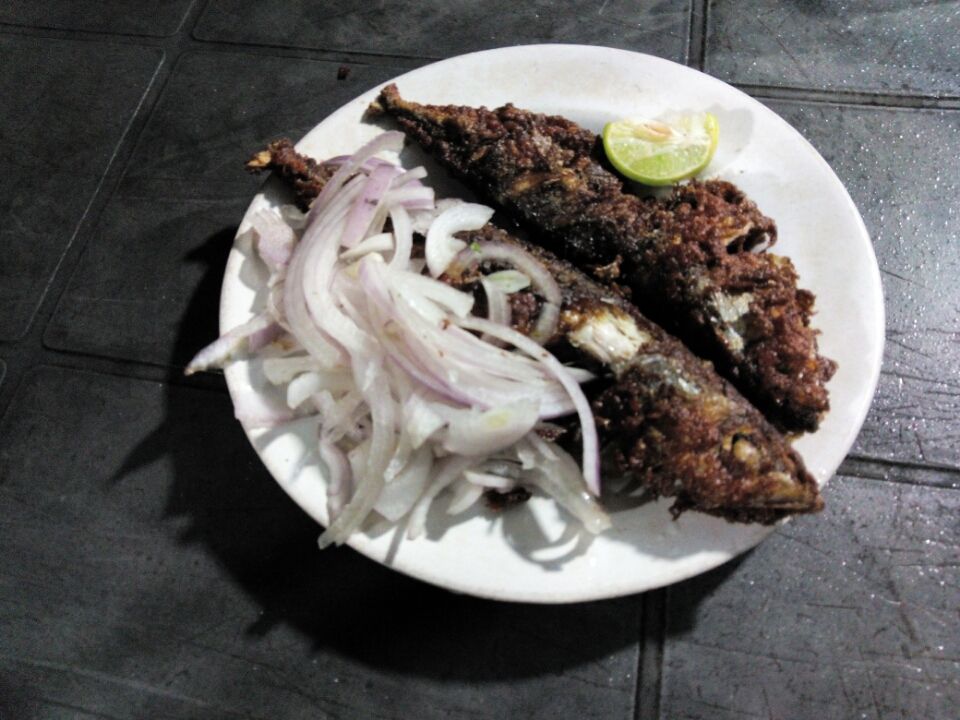 Find your inner peace today, Life is too short for "May be Tomorrow". If you work for IT Sector/MNC, You will truly agree to this. I spent 8 months in Mysore during my Training in Infosys but as all know, In a quest to excel in Training, I couldn't really explore much of Mysore and places around. In Sept 2014, exactly a year after I moved out of Mysore, I was determined to make up all that I missed. Started from Hyderabad on Friday Night, via bus and reached Mysore early in the morning. Since we had only two days to do all we had in mind, I didn't want to allot all to Beaches. So here is the trip details, Day-1: Shivanasamudra and few places in Mysore. Day 2: Mangalore. Agreed that one day in Mangalore is just not enough given the fact that it has FIVE Beautiful beaches but then we had only two days to make the most.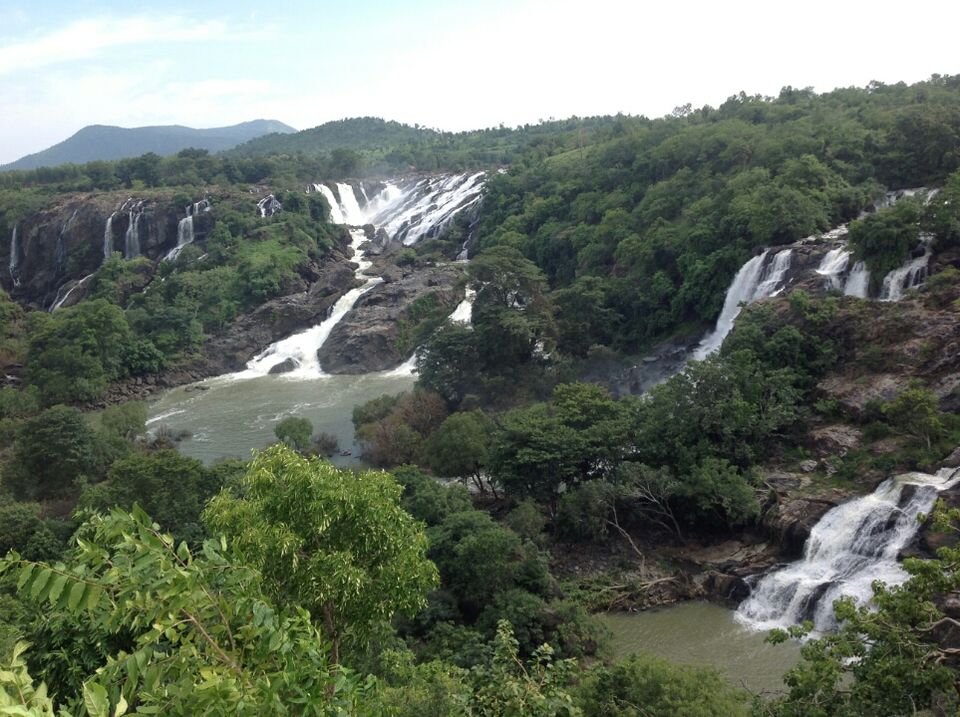 Day 1
: Started from Mysore to Shivanasamudra around 10am, it's about 75-80KM away and Yes, We do not have any direct state transport Buses for it. You have two route to reach it: Mysore to
Malavalli
or Mysore to Kollegalla, I took the latter. You have hourly local Red bus (Sariga) to Kollegalla, connecting buses is what you have to look for. From Kollegala, You have no option but to hire an Auto and I can bet, You cannot Bargain. Rs.300 per two folks for just few km is what they charged to and fro. We reached at Bharachukki Falls around 2pm and took the stairs to the base. It's a beautiful Fall with various picture point. All the base, You have local people offering coracle ride at around Rs.100-150 per head. I Suggest you take that ride, its immensely thrilling when he takes you to the closest possible distance to the fall, Enthralling!! And taking up-stairs would test your patience.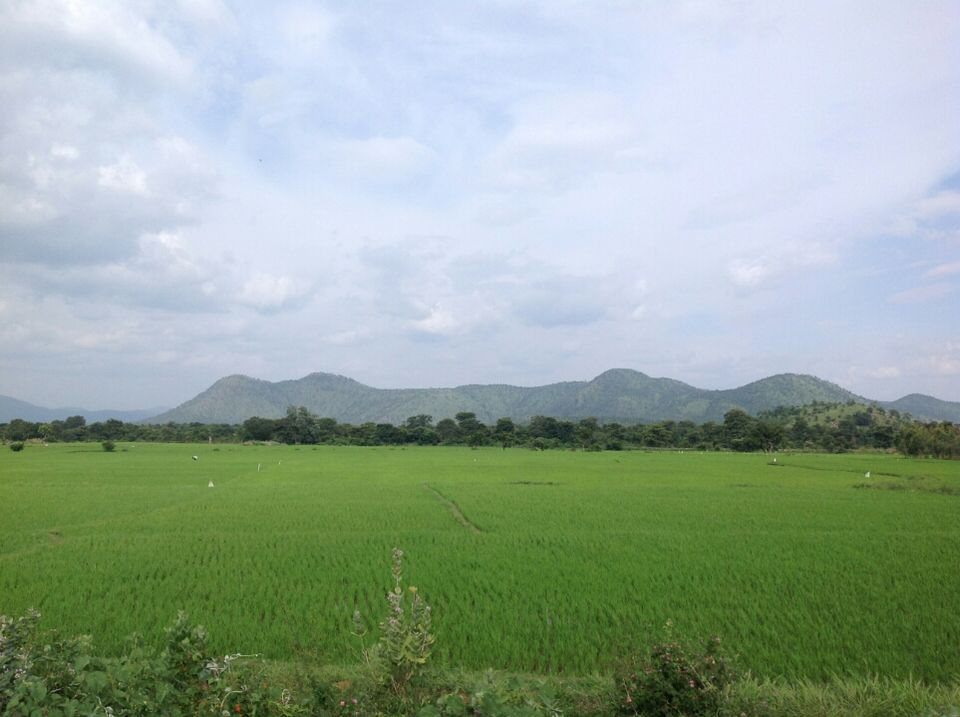 Remember, The last bus back to mysore would leave at 4.50pm, plan accordingly. We got few got sceneries while heading back to the auto stand to catch the bus. Back in Mysore around 8pm. After having our dinner at Hyderabadi-Restaurant (HR) near KR hospital. We took our bus to Mangalore. Tired and exhausted, we had no clue on how the roads and journey was enroute Mangalore. My apologies for that. J
Day 2: Reached Mangalore Bus station a bit early, around 4am and had no clue what to do. Hiring Auto looks difficult and really expansive in Mangalore. We somehow had cracked a reasonable deal and asked for Panambur Beach, since it being the nearest and we wanted to see the first light of the day.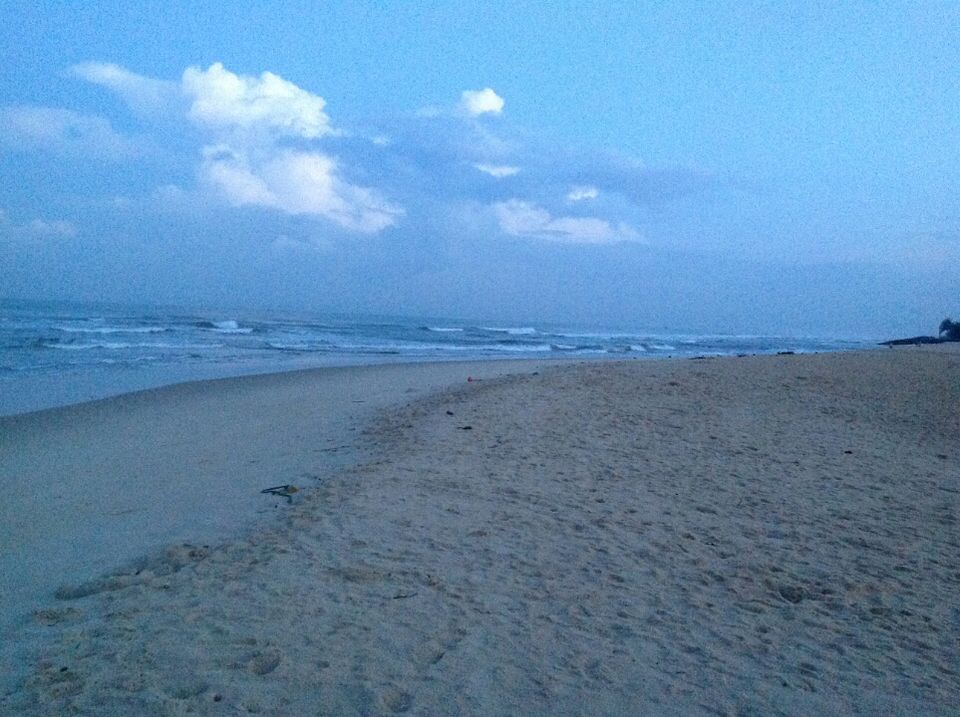 Though it's the most visited and crowded beach in Mangalore, we didn't see many except for few horses and some folks going for nature call ;) I must agree, I have seen beaches before too but Mangalore beaches are very pristine and it's sand was lovely picturesque. We were lucky enough to see Rainbow and there was a slight drizzling , Perfecto! The corals and beats are spread across that makes this piece of land just so beautiful.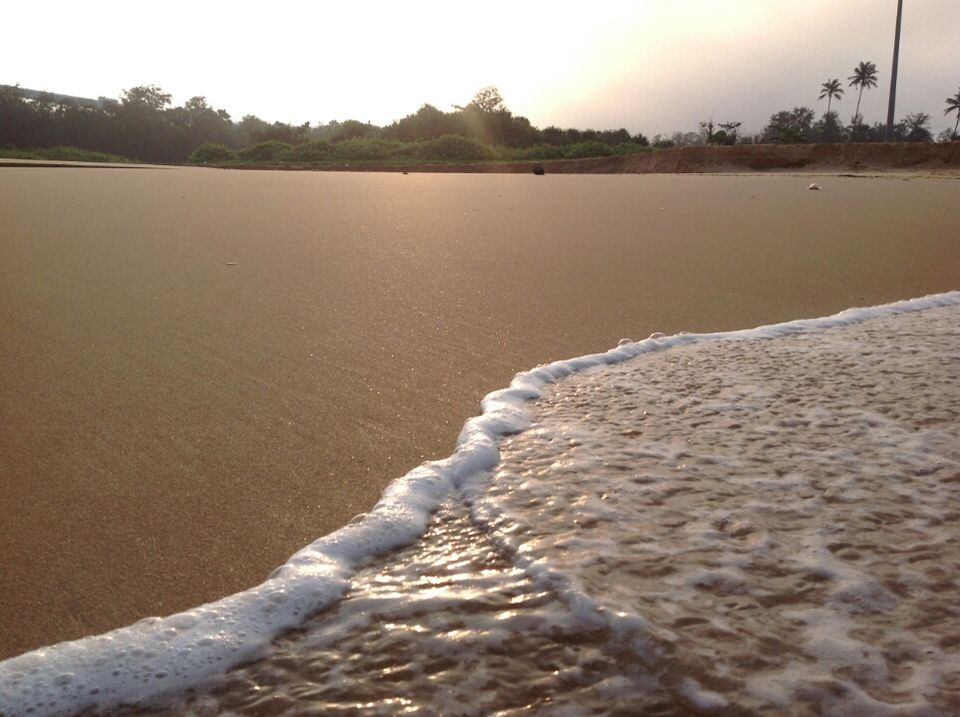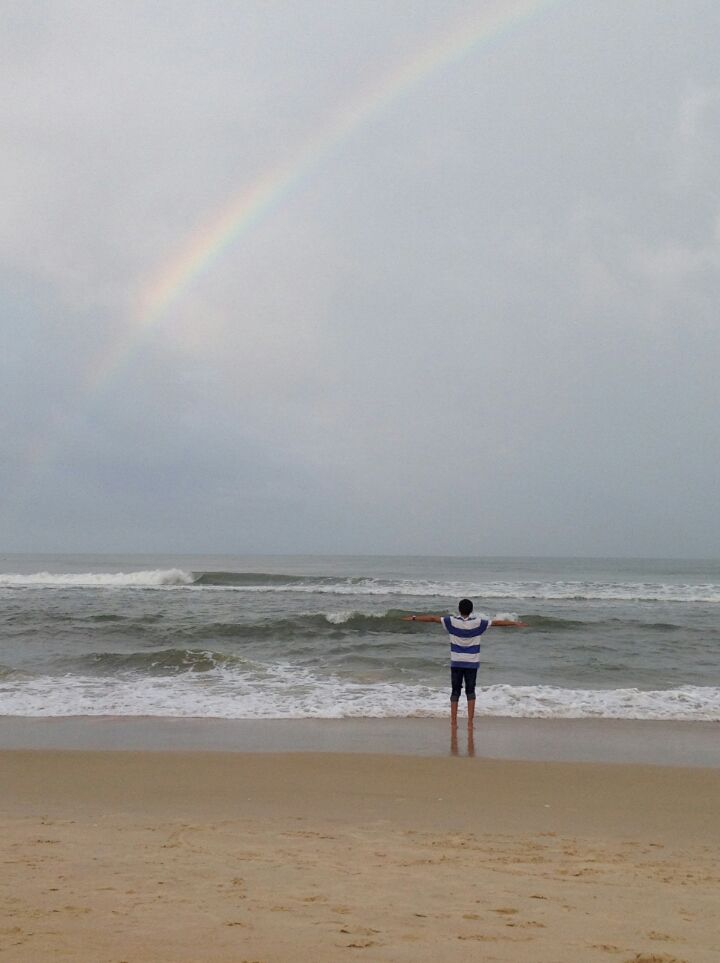 This beach gets little crowded as the day progress, it has few adventure sports like jet boats and Banana rides, little costly but then it's good to have them. We then headed to another beach, took a private Bus and in about few minutes we reached Tannirbaavi beach, it's undiscovered by tourists and therefore in a pristine condition. The endless golden sands are ideal for walking or sunbathing. Since we do not see much of tourism here, you shouldn't expect much here be it stores/ restaurants etc. Just few Fishers and their boats to look around. A must visit for people who don't wish to see crowded beach.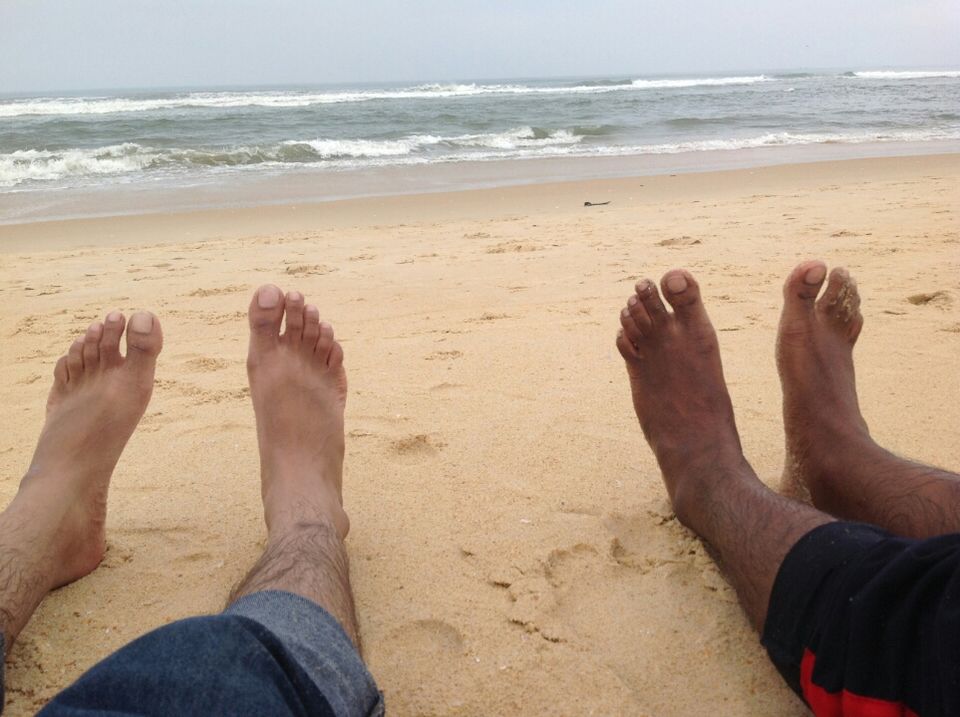 Advantage of working in Infosys is that you can find its campus in South very easily. I therefore decided to head to Infy-Mangalore STP, got refreshed and had a quick nap and headed to the City center to roam around. We have two bus stands in Mangalore, SBI station (Private buses) and state owned bus stand. Once you reach for SBI station, try find out for Narayana hotel where you get the best of sea food to have. You have variety of food to select from, You order a fish and it is in your plate in few minutes. After a quick city tour, don't be surprise if you observe more of Malayalam Sign boards, TULU is the official language here though. Sunset in the West is a must and we opted for
Ullal
Beach for it.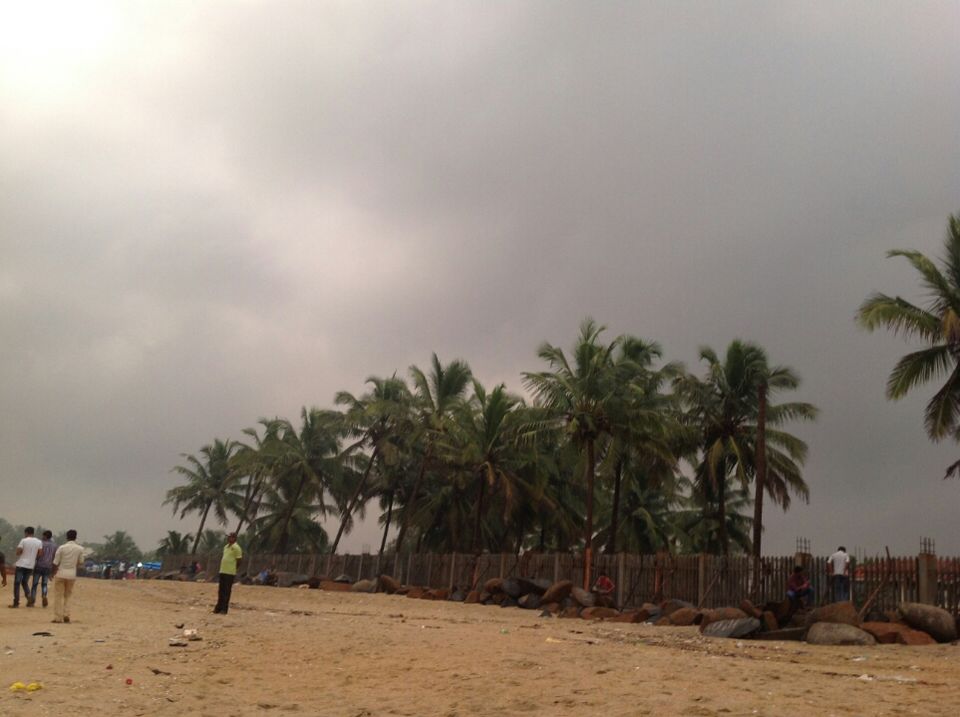 It was huge beach and what a view it saw, We sat down and kept looking at the horizon. Feel in total was like looking at the sky and appreciate God "Well done Master, Great Nature" :p
We took our bus back to Mangalore after having our dinner. This weekend was truly the most of ME for the inner peace. Many more to come….
Frequent Searches Leading To This Page:-
things to do in mysore for 2 days, mysore palace queen, mysore palace quotes in kannada, mysore palace king and queen photos, henry irwin mysore palace queen, mysore palace present king and queen