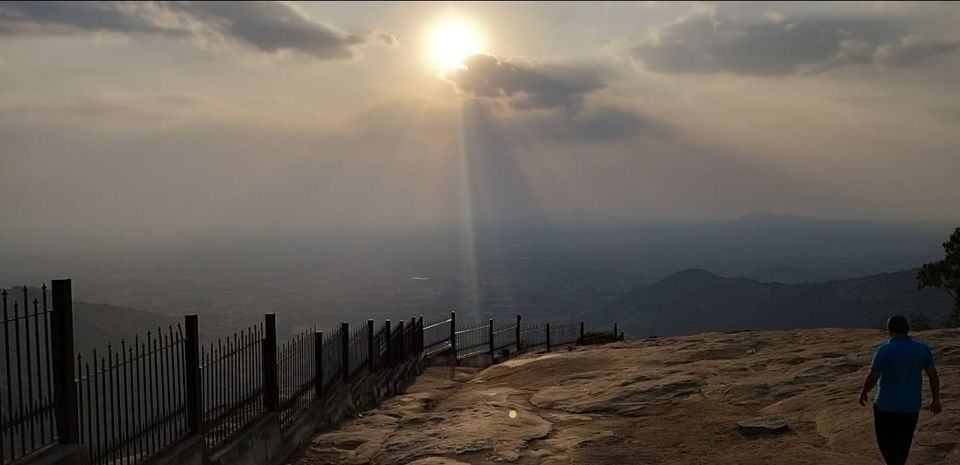 This was a hidden gem all this time. This is a small and beautiful get away from Bangalore where you can witness the scenic beauty of nature
It's just 90kms drive from Bangalore city and this place is not much crowded either, comparatively to Nandi hills.
This is located near Chikkaballapur opposite deviation of Nandi Hills.
This is famous for the suicide point there. People take photos and click pictures here sitting/standing on that suicide spot. Well the bad news is government has put a barricade to avoid any kind of misfortunes. But other than these you can come here with your family or friends packing a good lunch and spend time over here or you can come here alone if you want to sit in silence as the area is vast.
It has become a new favorite off beat destination now a days. So better try it and it's a treat for nature lovers, and you get to see a blissful sunset over here.
And for those who like biking, this is a place to go. There are other destinations you can visit from here that is Nandi hills, Vivekananda water falls and lepakshi which is 1.5 hours drive from here.
So do try this. This is Anvitha Bellamane signing off I'll be back with more of my travel stories so keep traveling and EXPLORE.