The moment a bunch of professionals talks about Bangalore, the only description you get is about it's IT industry or parks, of course. Being an architect myself, I always have a knack to explore the architectural heritage of a place. Even if there is no heritage in a city (which is quite impossible in India), the buildings and urban setup tell a lot more than the common conceptions people have of a city. Thus, I try to explore more rather than just following what people say about any city.
Visvesvaraya Industrial and Technological Museum
Yes, we are too old to check out a science museum, which is almost similar in every Indian city. Initiated with the motto of popularizing science and technology, these museums started in late 50's and this one, in particular, was country's second such institution built in late 1960's. Now, maintained by National Council of Science Museums, the building reflects its old age from outside itself and invites school kids from around like an old family member entertaining the young generation. The museum is divided into different amazing spaces like the Engine Hall, Electrotechnic, Science for children, etc. Highlights include the moving dinosaur, Wright brother's aircraft, and many scientific models which will bring out the child in you.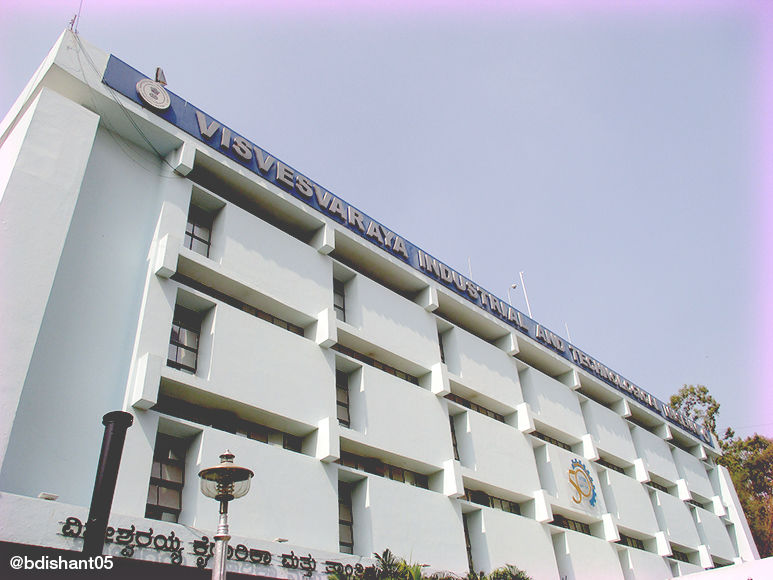 Bangalore Palace
If you are new to the city, then clearly inform the cab driver to drop you at the Palace entry and not the Palace ground - which is a wedding site these days. The palace is one of its own kind for its different Tudor style architecture. The beige colored massive bastions and palace stone walls covered with ivy vegetation take you back in time instantly. Although, I was shocked to discover the hefty amount they charge for audio guide (which is now been made compulsory anyway) and photography. Better be prepared for that. The interiors are splendid, no doubt, and the audio guide teaches you well with Kabir Bedi-like baritone voice. All in all, a must visit for those looking to take a dive in history and architecture.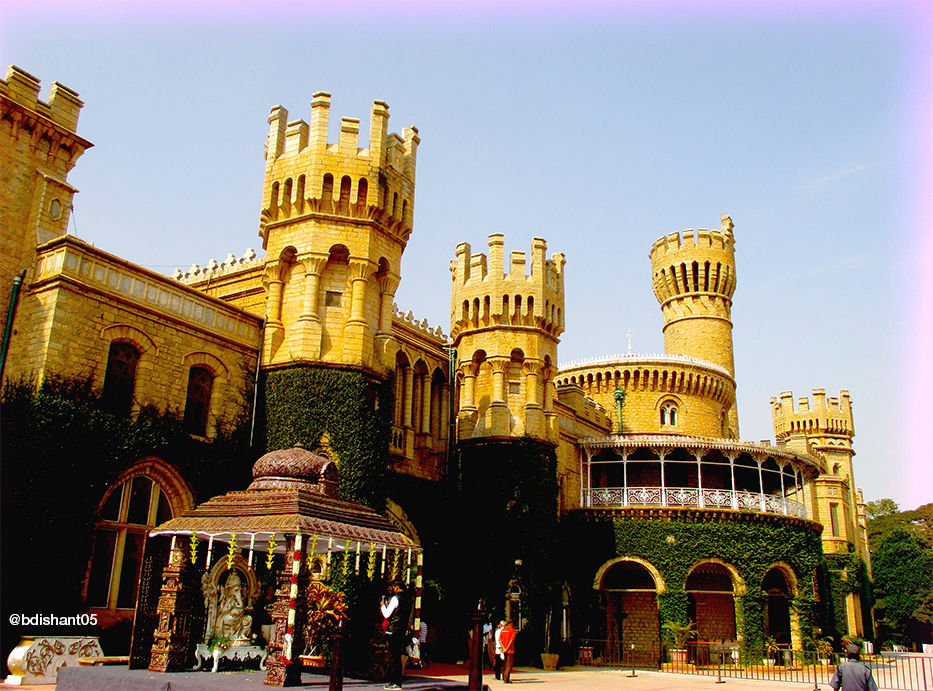 ISKCON Temple
Even if you do not have any religious tilt, visit this place for the sheer joyful experience. A remarkable piece of architecture, the temple complex is built in tiers, each level taking you to a new high, quite literally. Designed on a hill top, devotees rise with every tier to a new height, finally reaching the magnificent gopuram. Hint - spare a moment to look up when you reach there. The intricate design and building details mesmerize you at every point and to make it even better, the continuous chants and unending aroma of sandal incense take over one's senses. While returning, one reaches the souvenir shop and the canteen or the place where 'prasadam' in different forms is there for the devotees.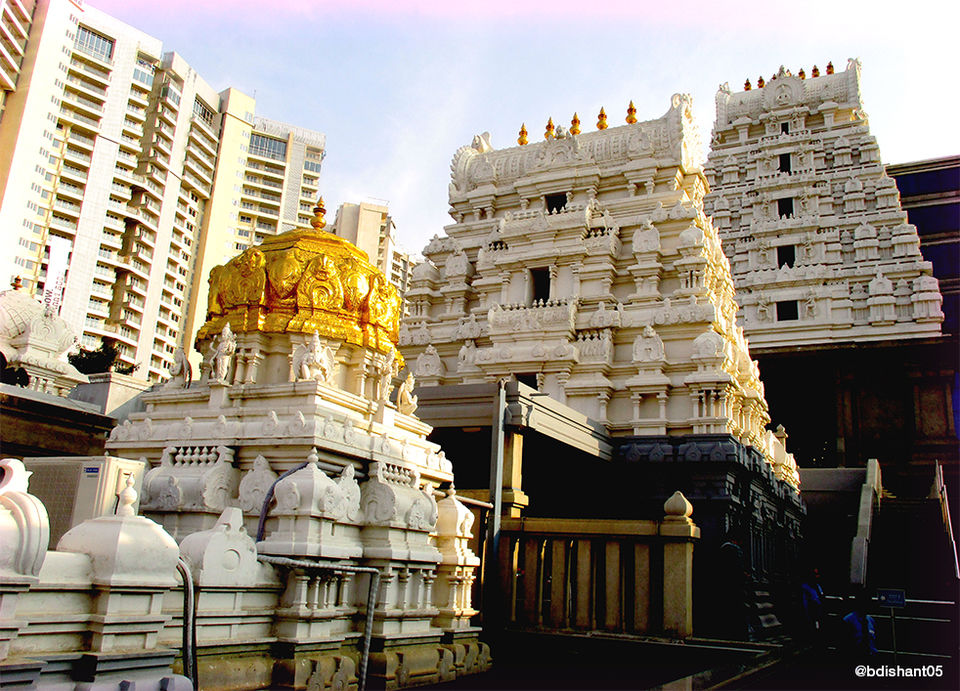 With this thought in mind, I started off my first ever trip to Bangalore. Being a Delhiite, the weather in any city doesn't surprise me anymore. But, yes, I felt the heat the moment I landed. I had plans to stay with my Uncle in HSR layout and decided to board a state transport bus from the airport - which, I felt, was a bit on the costlier side, as compared to Delhi. The first look of the city gives you the same 'IT'-kind of feel with high-rise glass buildings. But eventually, I get to know more about the city when I roamed around in the coming days to explore the 'heritage' of the place. We (my cousins accompanying me) started off with visiting the city's 'touristy' places.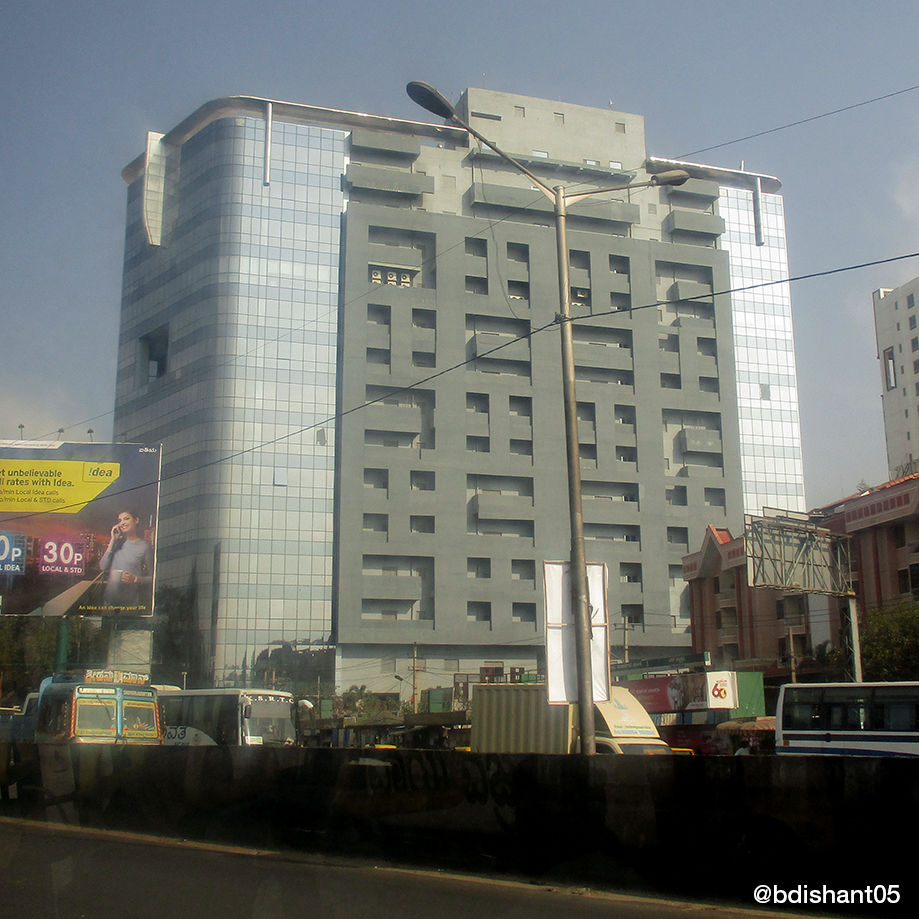 A brief travel diary of the same -
Bonus - adjacent to the museum building is Venkatappa Art gallery - a red building with imposing colonial architecture - a must visit for art lovers.
Bonus - Keep an eye on the side walls of the road approaching the palace - funky street art by St+Art will surprise you.
Bonus - The most delicious food items at rates you can't even imagine. A perfect delight for food lovers.
Once we were done with these 'significant' places, we spared out some evening time for regular malls and shopping streets. Found nothing different or surprising, as expected, such places are quite similar in all the metropolitans. There are many other places which we could have covered but missed. But, one thing is certain, it was a day well spent.
Follow me on Instagram for my latest trips and my take on architecture around.
#architecture #buildings #places #bangalore #bengaluru #karnataka #iskcon #museums
Frequent Searches Leading To This Page:-
garden city tour of bangalore, weekend trips from bangalore, bangalore holiday trip, weekend getaways from bangalore, bangalore to hampi weekend trip, weekend trip cost from bangalore