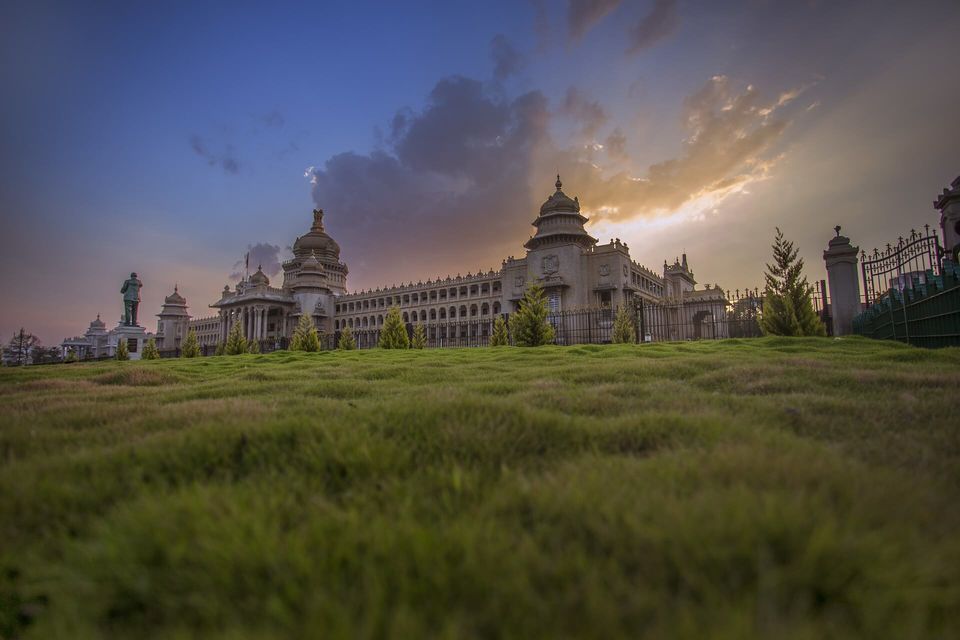 Being a travel blogger. I always get a lot of questions regarding how to travel around in Bangalore?
So today, with this article I will give you a detailed idea on how to plan your trip or how to communicate in Bangalore.
I know, many of you might not want to book a cab or taxi to travel throughout the city, as it is costly.
So here, with this travel guide, I will tell you the best and cheapest ways of getting around in Bangalore.
You may also read: A Detailed Kerala Itinerary For 3 Nights & 4 Days, 5 Days, 6 Days & 7 Days
So let's not waste time and dig in.
Best Ways to Travel Around in Bangalore
1. Bangalore Metro
Travelers from New Delhi or from other countries might have a fair idea of how helpful a metro railway can be. And the same goes for Bangalore as well. With a well-connected metro line, it becomes much more easier to travel throughout the city without any hassle.

The good news is that Bangalore has a metro connectivity but there is a piece of bad news as well and that is the connectivity is not that good. There are not many stations to cover the whole city.
Things to know about Bangalore Metro
The East-West Purple Line has 17 stations and starts at Baiyappanahalli and ends at Mysore Road. The total distance the route covers is 18.10 kilometers.
The North-South Green Line as 24 stations and starts at Nagasandra and ends at Puttenahalli. And this route is 24.20 kilometers long.
Smart Tokens for single trips are available.
For multiple trips, you can even buy the smart card from the ticket counter.
On weekdays, the Purple and Green lines start at 5 a.m. and run until 11.25 p.m.
On Sundays, it starts at 0800 hrs.
2. Suburban Trains/Passenger Trains
This is one of the cheapest ways to travel throughout Bangalore.
There are many passenger trains which run throughout the city. And the fares/rates are quite reasonable as well.
Many office employees and locals prefer this mode of communication as its cheap plus a great way to dodge traffic as well.
3. Bus Service
The local bus service is quite an option for many travelers. It's cheap and connect all of Bangalore. However, the only drawback is that you might have to face the famous Bangalore traffic if traveling during peak hours.
Things to know about BMTC
BMTC daily bus pass is available for both AC & Non-AC buses.
To know more on the bus routes you can even check out their official bus route.
4. Uber & Ola
If you are looking for a faster way to reach to your destination then I would suggest you to go and download either Uber or Ola. Available on both IOS and Google Play.
The car aggregators have a wide range of renting options.
You can book a small car to an SUV depending on your budget. Plus you may even book an auto or a share cab as per the availability.
Note: Shared cabs and autos are more reasonable in terms of rates.
5. Self Driven Car
Here is one more option that you can opt for if you know how to drive on Indian roads. However, this can be a costly affair if you are traveling solo. Companies like Zoom car provides you cars on daily rent basis without a driver.
You can book cars online by submitting your documents.
6. Auto
I am listing them as the last option as the rates and pricing depend on them profiling you. If you are a foreign national or seems like from a well-earning family, the charges can even touch the sky. They don't run on meters and many of them have an attitude which really sucks.
So here is how to travel around in Bangalore under a given budget.
Hope you guys liked this article.
If you have any other questions you can comment below or can message me on my Facebook and Instagram accounts.
Liked this article? Share it with your friends
Cheers
The Poor Nomad
(Your Travel Guide)