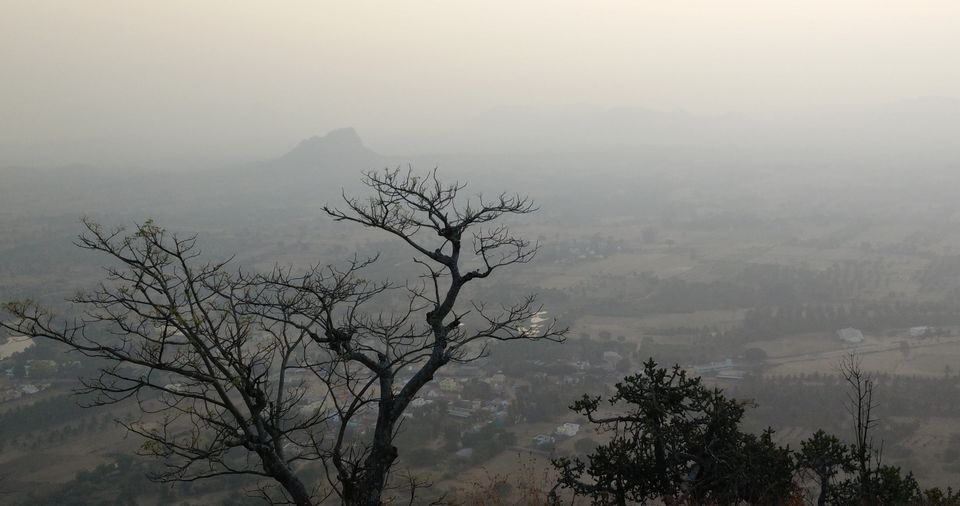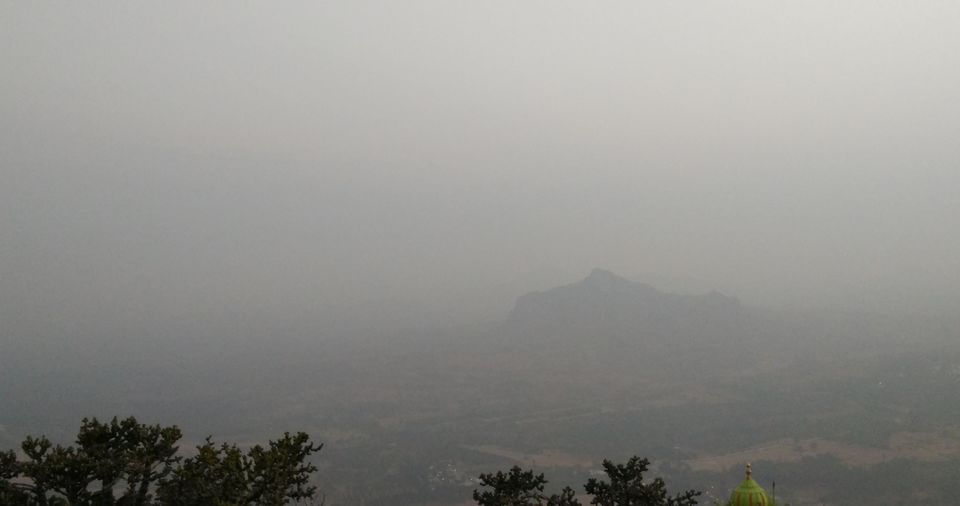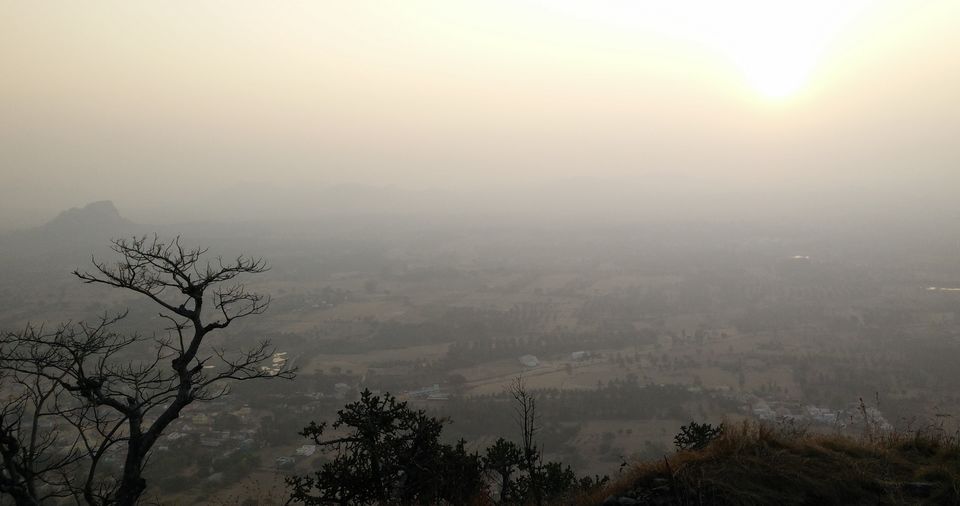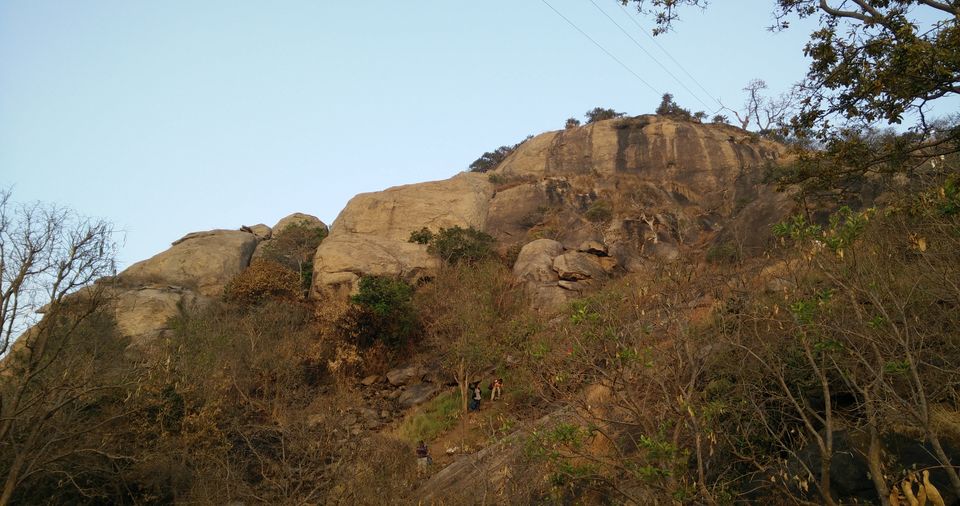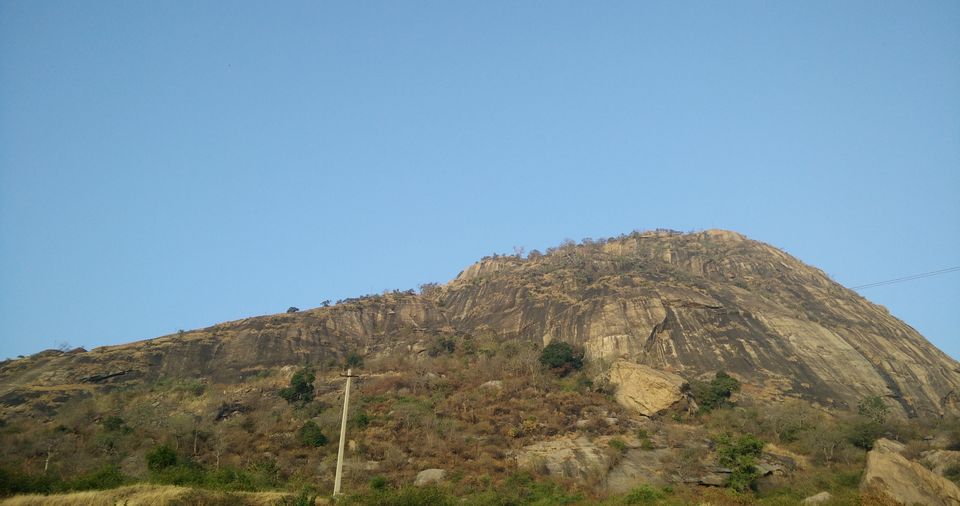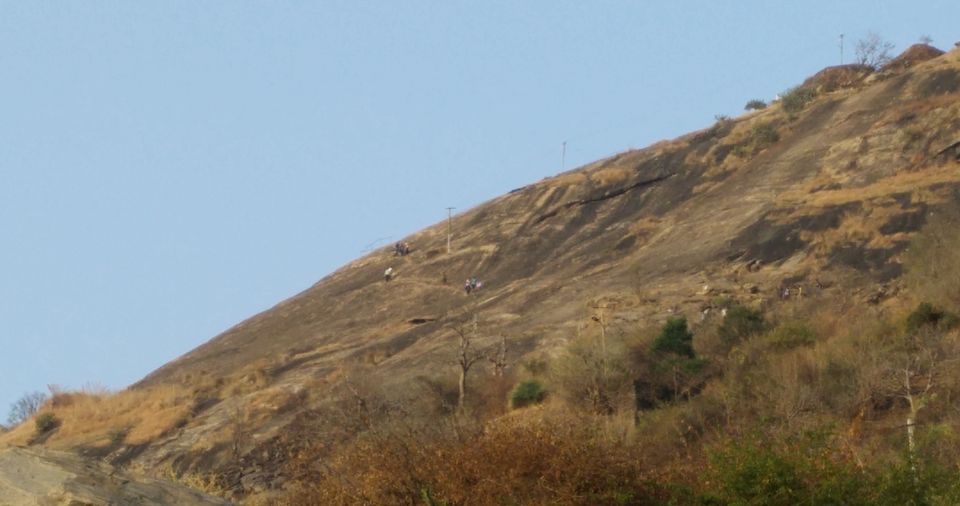 Kabbaldurga is a peak located about 80 km to the south west of Bangalore. Though it is not a very high peak but a trek of 3 km at night to the peak is highly adventurous. It is little dangerous too. We subscribed to Bangalore Mountaineering Club as the trek organiser. They picked us near to Domlur area in Bangalore at about 11 PM. Within an hour and a half we were at the foothills and started our ascend with the sleeping bag provided by them.
Initial 500 metres to 1 km were comparatively smooth but the ascend became steep after that. I was with a friend who came with two of his friends. We had two torches which caused us little difficulties while ascending. The way to ascend becomes dangerous as we ascend as the staircases are not sufficient enough for smooth movement. Slightest mistake, if causes slip, will mean end of life and at night it becomes even more difficult. At the end we reached the top. The sky was full of stars and it was very scenic. We talked to each other and fellow trekkers and slept in our sleeping bags on the rock itself.
Next morning was foggy and it was cold. We packed our sleeping bags and started descending and watched the sunrise along the way. We stopped at a place at about 8:30 AM for breakfast and returned to Bangalore.
Things to take with you:
(1) Torch
(2) Snacks
(3) Water
(4) First aid kit.