When ever I plan a trip as solo, I plan nothing but when it's a group, I will plan each and every minute but this trek was totally different and taught many lessons to me.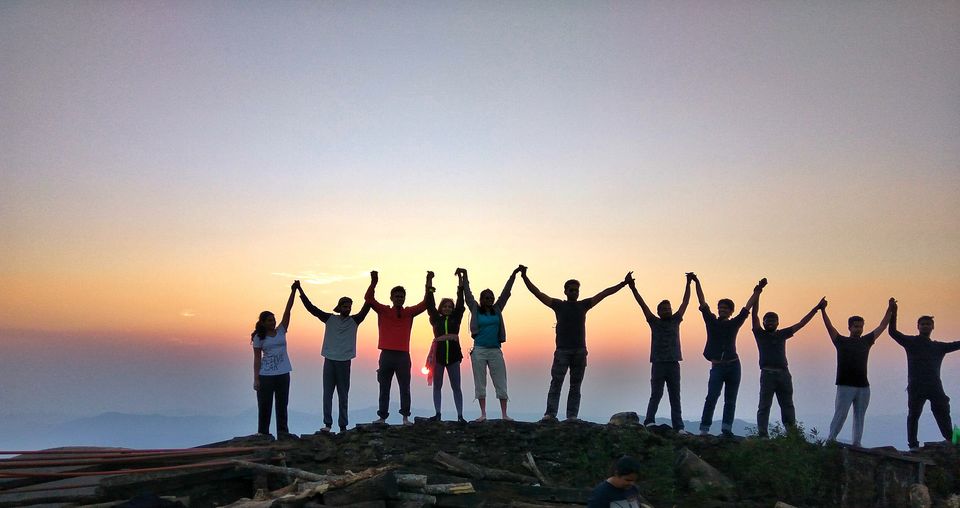 We were a group of total 21 members. We started from Hyderabad in train on Friday 7PM. Pagal panti we did in train was one of the best. Potluck, selfies and a lot of boomerangs.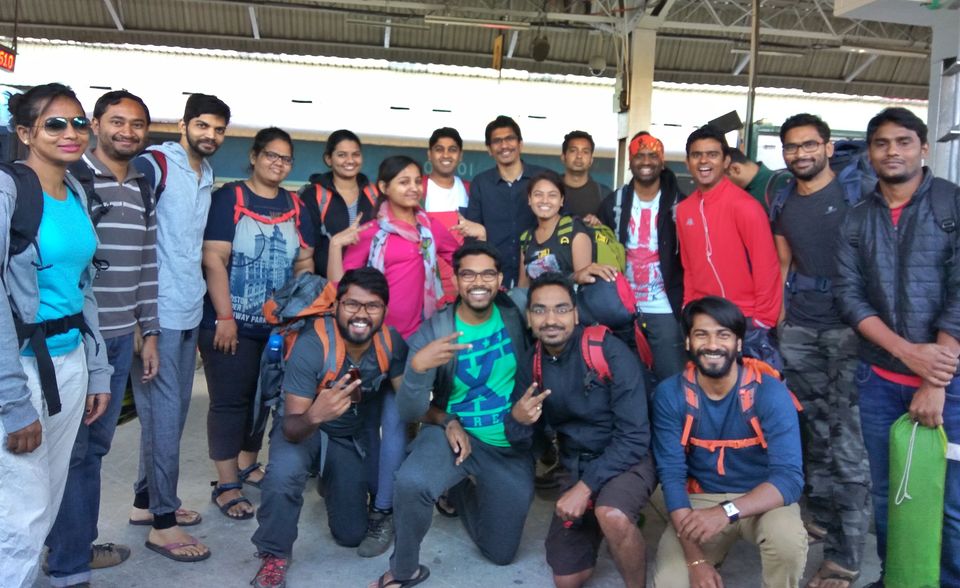 We reached Bangalore on Saturday 7.30AM. We boarded prebooked bus to Chikmangluru. Our plan started to deviate from here. We thought of visiting Sravana Belagola for Breakfast but due to our fixed timeline we changed it to Sunday. We stopped for breakfast at 10AM. We resumed our journey to Chikmangluru at 11AM.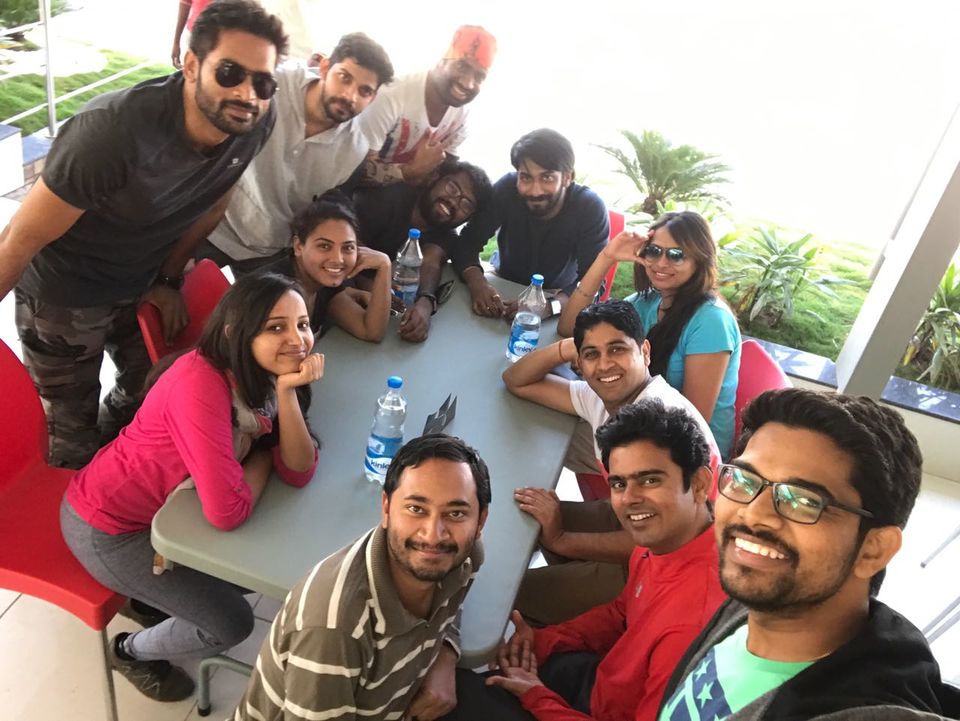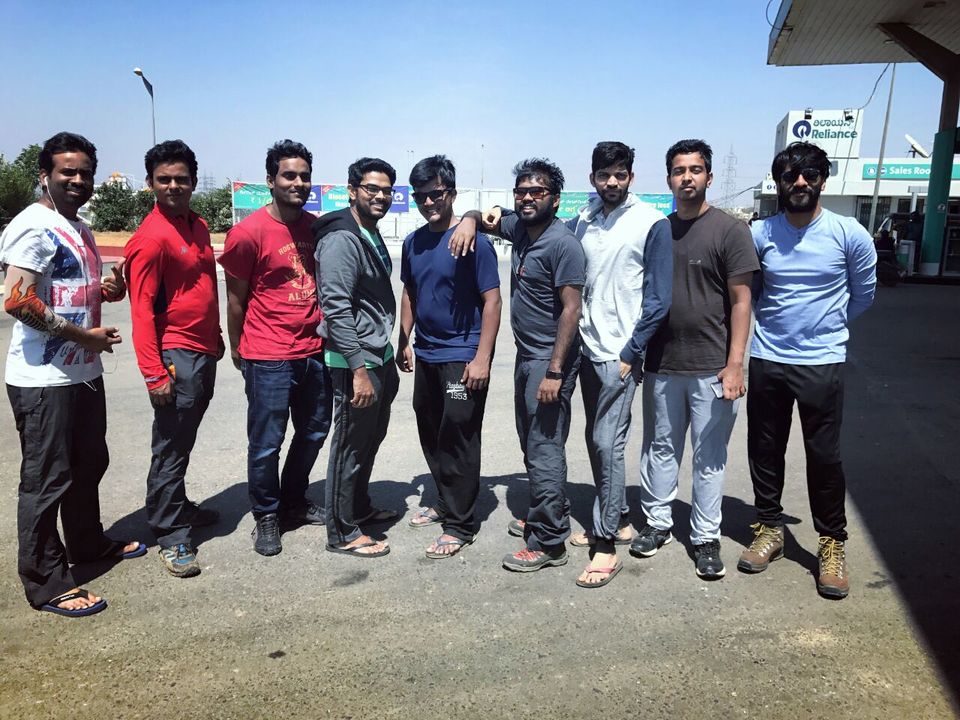 So we decided to trek to the peak and get down before light fails.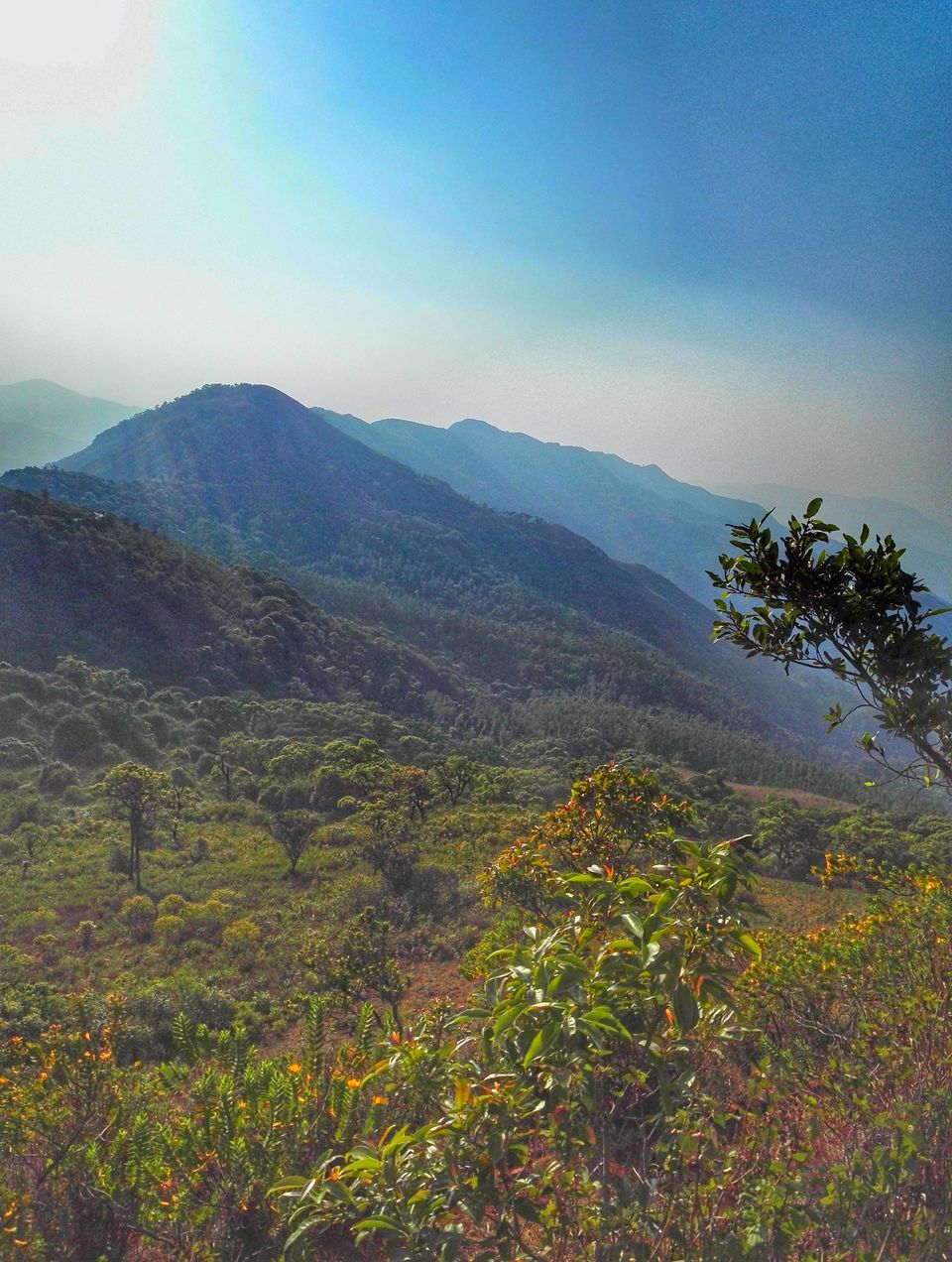 ChennaKesava Temple is very peaceful and architecture is astonishing. We spent one hour clicking pics and trying different angles of photography with our mobiles. We left to Sravana Belagola at 12PM.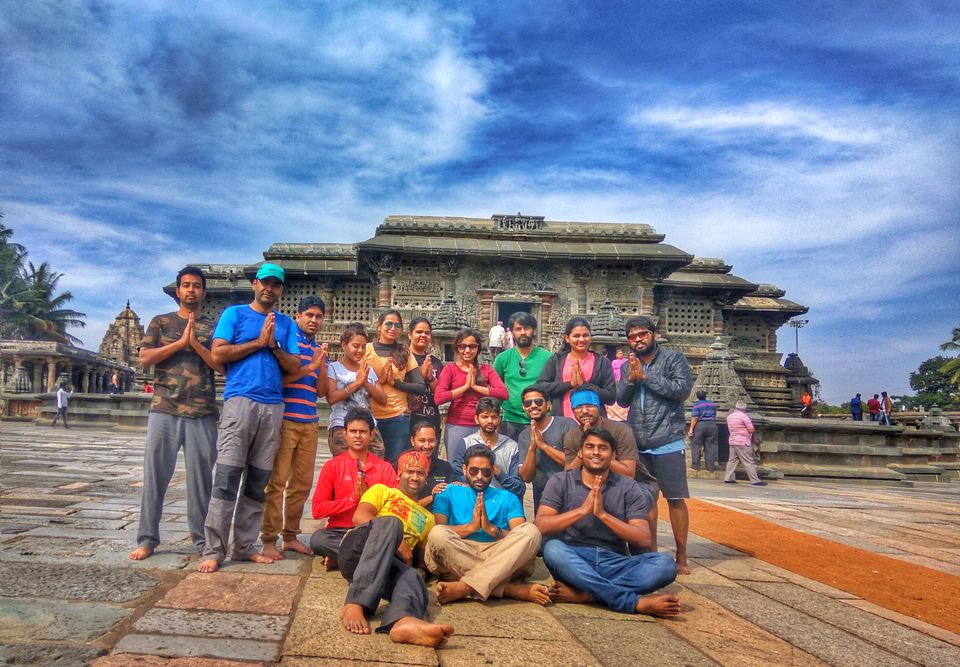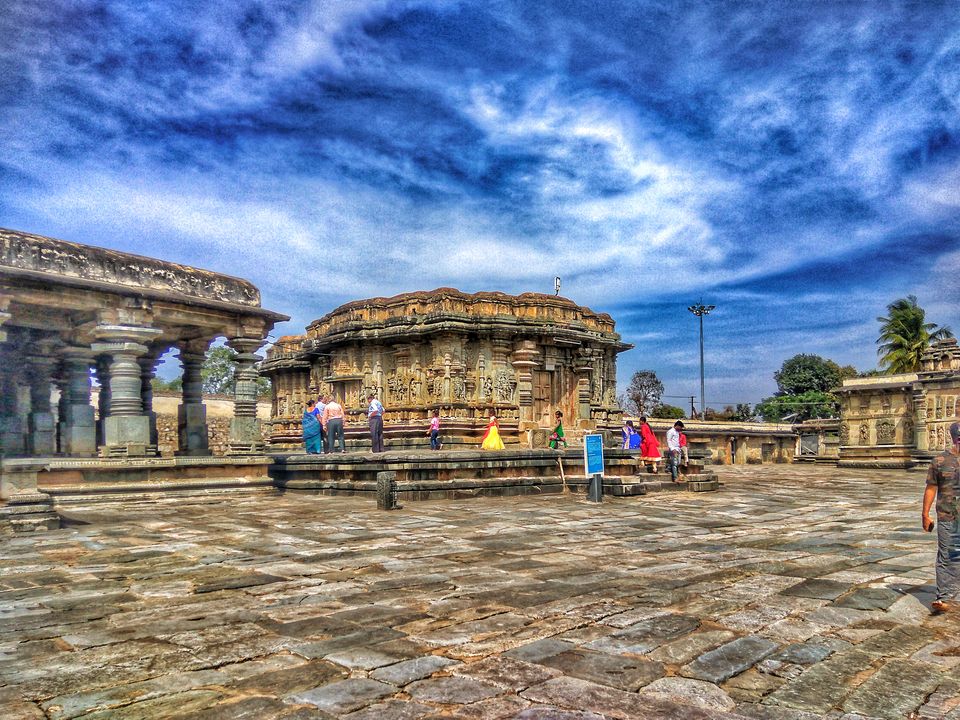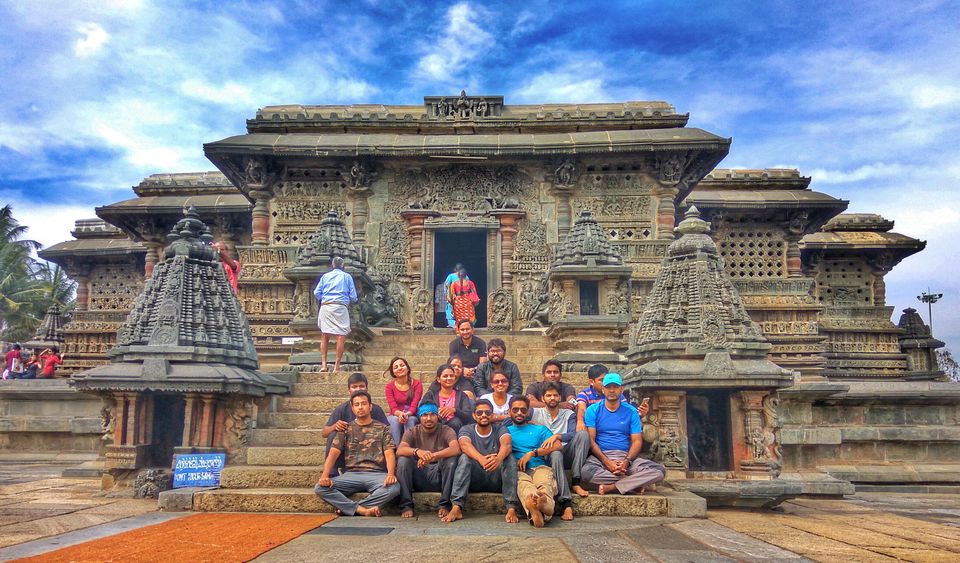 We reached Sravana Belagola at 2PM. One more stop in our trip. Around 150 steps has to be climbed to reach temple. View point is very good and the weather was cool at top. Gometheswara Statue was India's highest monolithic statue. When we went there renovation was in progress, so few points in temple are restricted.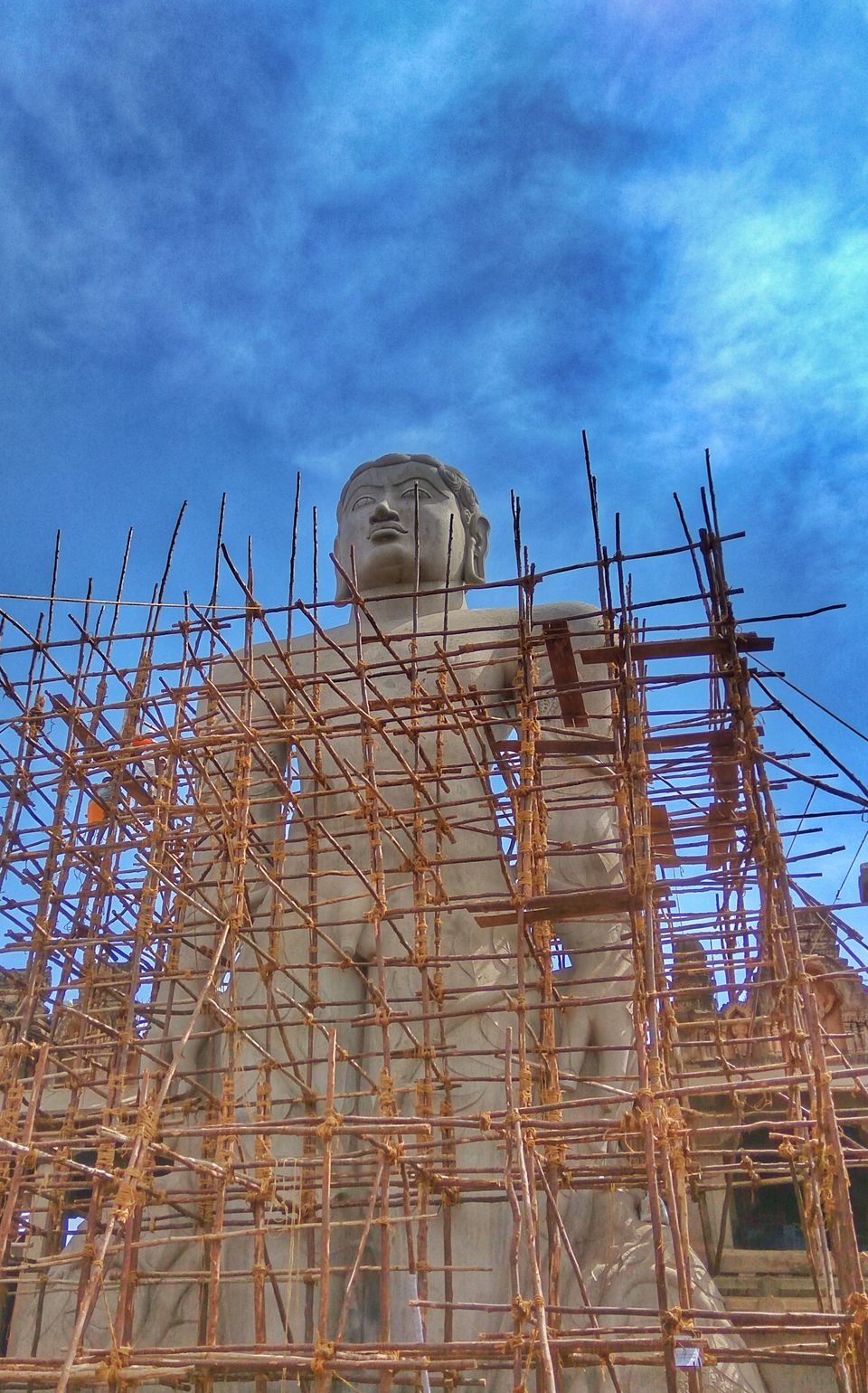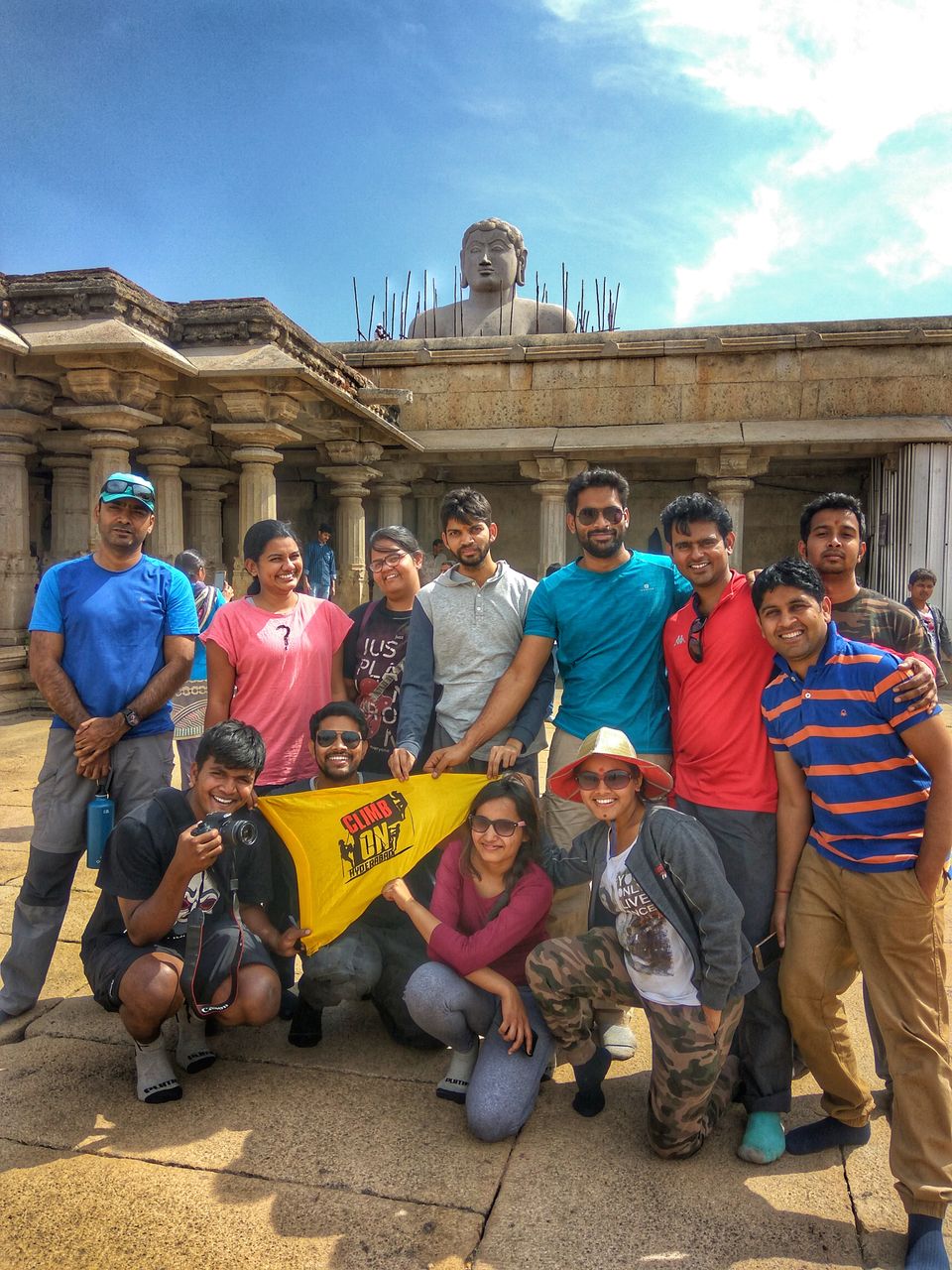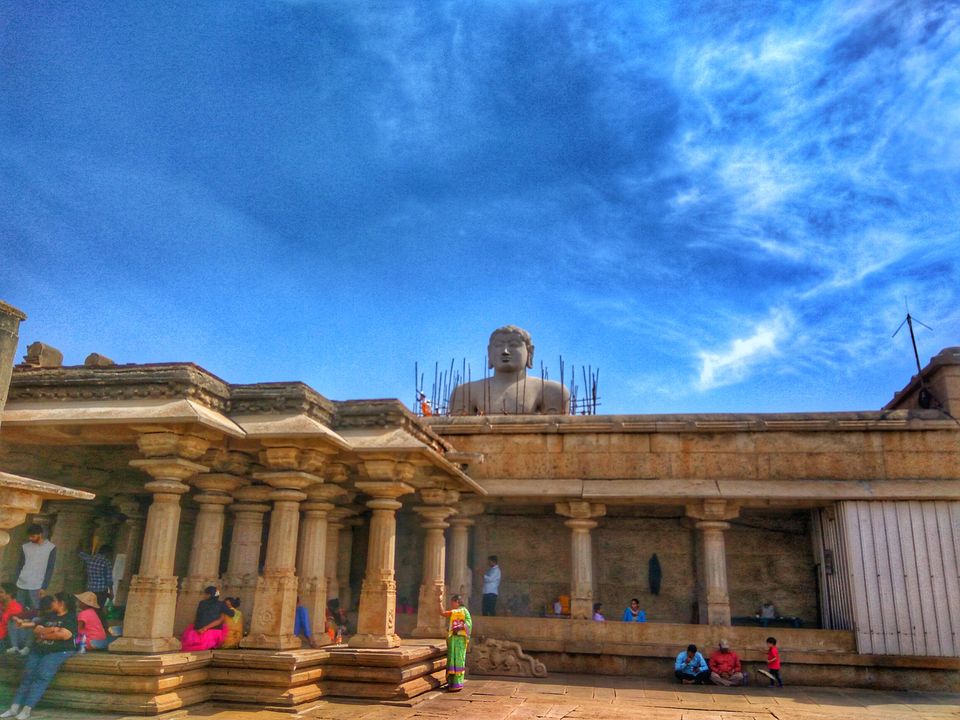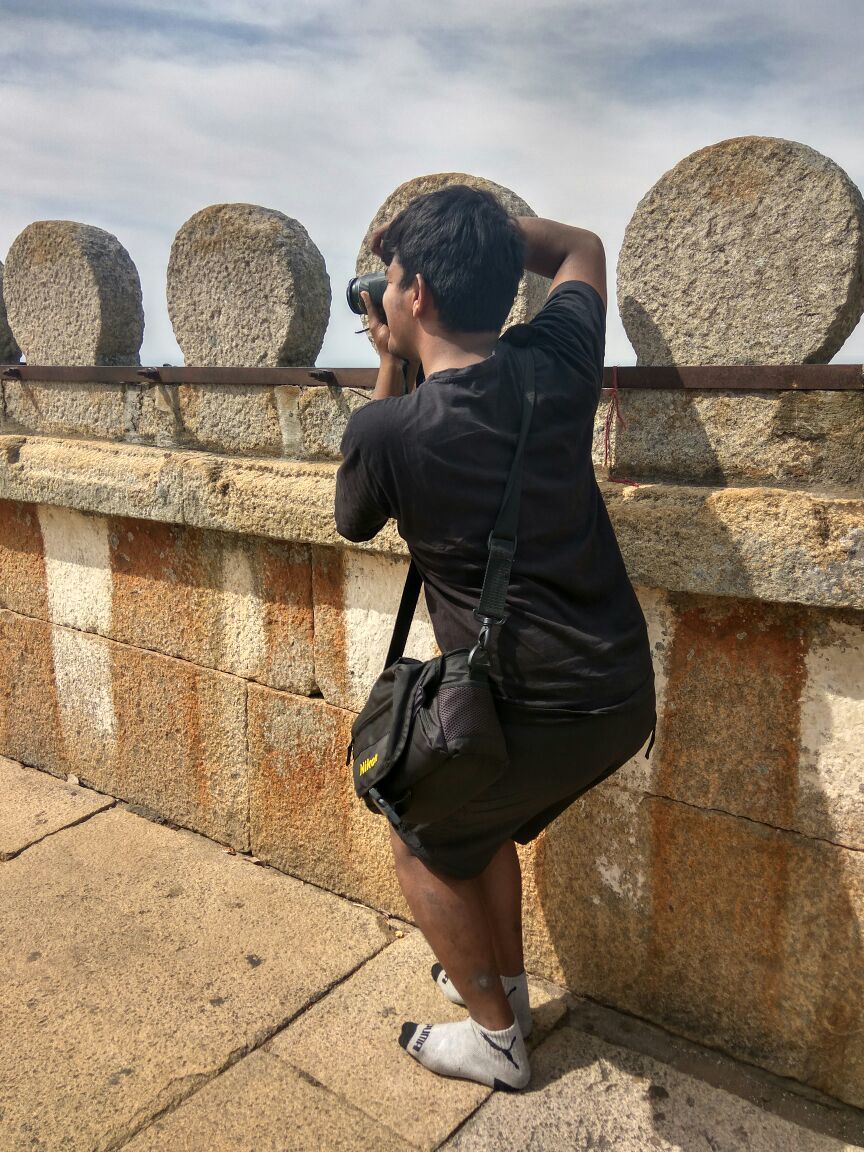 We reached Chikmangluru at 2.30PM and we stopped for lunch. Our plan was to start trek at 3PM but we reached trek point at 4.30PM. Unfortunately it was closed three days ago because of missing persons in that route. Disappointed, we planned to take another route which is easy. "No Camping is allowed on top of Mullayangiri", another jolt for our trip.
Route was greenery though it's mid feb, and with the group it was fun and masti. Once we reached peak, we found an option to stay on top overnight.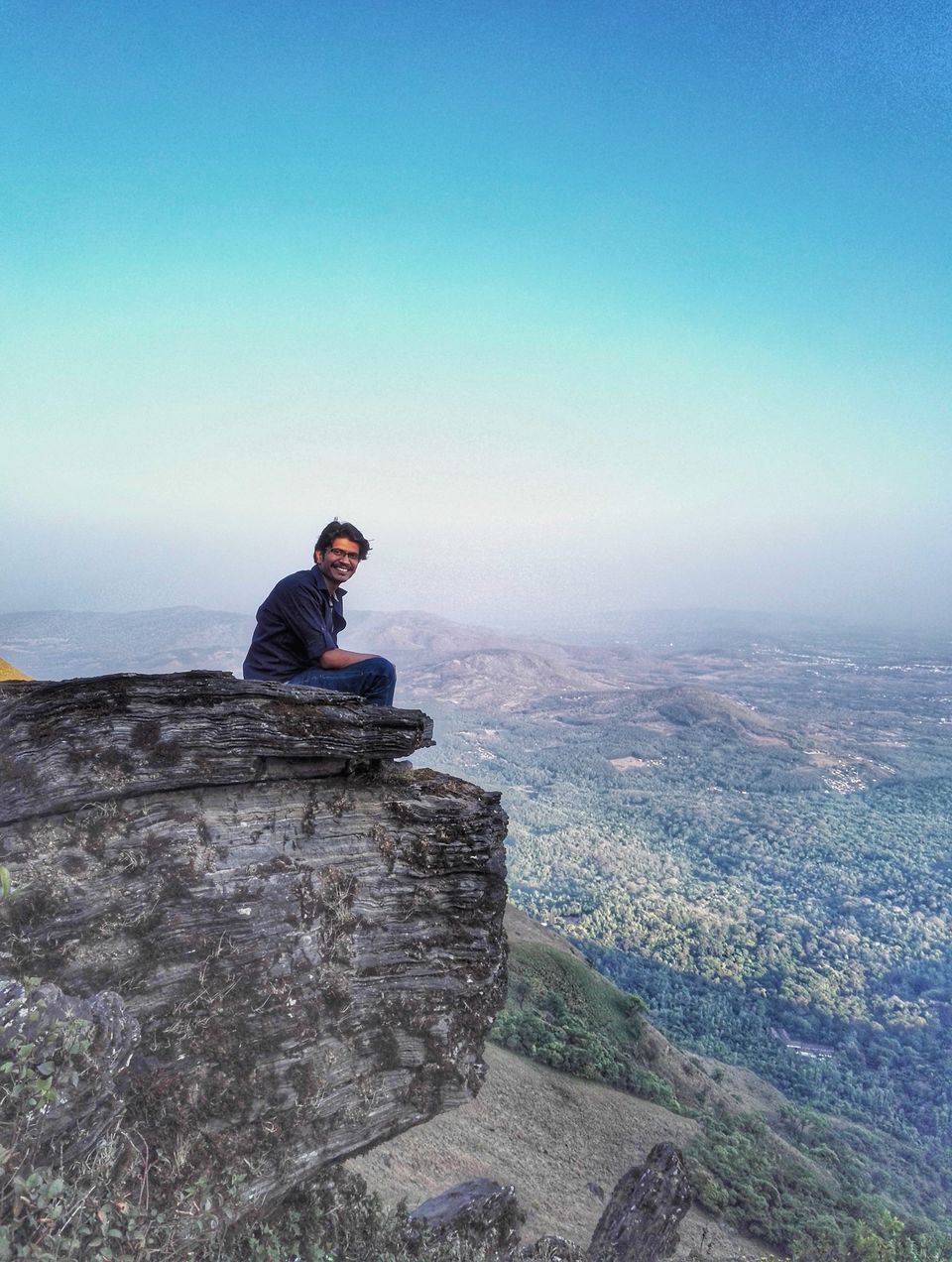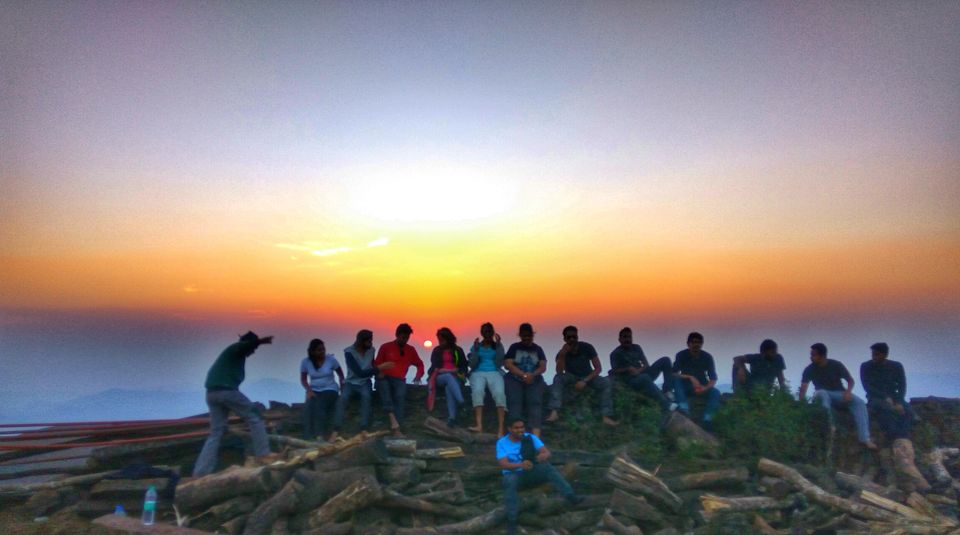 But we don't have our sleeping bags and food with us. So group of eight started trekking down to collect things. We reached base at 7.30PM and took food and sleeping bags and asked Bus driver to leave the place as it's a restricted area. We started trekking up and we were half of the distance, we met forest officials. They were checking the fire that was started in forest because of some unknown people. It was spreading very fast.
They said it's against rules to trek up in night because of the wild animals and fire that was spreading and no permissions for camping in night. We were stuck in between. "We can't go up as forest officials won't allow us, our rest of the group can't stay even because they don't have food and sleeping bags. We can't leave to Chikmangluru as it's 16KM from Mullayangiri and our van left to Chickmangluru and his phone was not connecting."
We came down to base and forest officials said we have to leave the place at any cost. We called our group at peak and asked them to trek down immediately. With help of two torch lights they came down in forty minutes. Time is "09:30PM", our total group is at base and Driver phone was switched off. We were getting more tensed now. But luckily our van driver came to base and we were so relived. He managed to cross checkpost with lot of effort and connections[Huge thanks to him].
We packed luggage and left to chickmangluru in hurry and we reached at 10:15PM. We had dinner and pitched tents near a park. Had dinner and rested. One of the hectic day in this year.
"But now I have to think of an alternate plan as my main plan has already changed in 180 degrees. Me, Prudhvi and Hemanth planned to cover Chennakeshava Temple in Belur and Sravana Belagola and to reach Bangalore at 07:30PM".
Though the plan is made last minute, our group was very adaptable and energetic about it. We freshened in Chickmangluru and left to Belur.
We started from Sravana Belagola at 04:00PM and stopped for late lunch in a dhaba and finally reached Bengaluru at 07:30PM.
Boarded train at 10:00PM and reached Hyderabad on Monday 08:00AM.
One hell of a trip with a lot of twists and turns but it always turns out masti if the gang is crazy. One of the best group I met till date.
Gang Members: Prudhvi, Sandeep, AJ, Yo Sai, Deepti, Hemanth, Subhadip, Jai Ram, Usha, Gayatri, Sai Jyoti, Kushboo, Sravanth, Shiva aka Tummykart, Anil, Kare, Paramesh, Sudhir, Shammi, Chandrasekhar