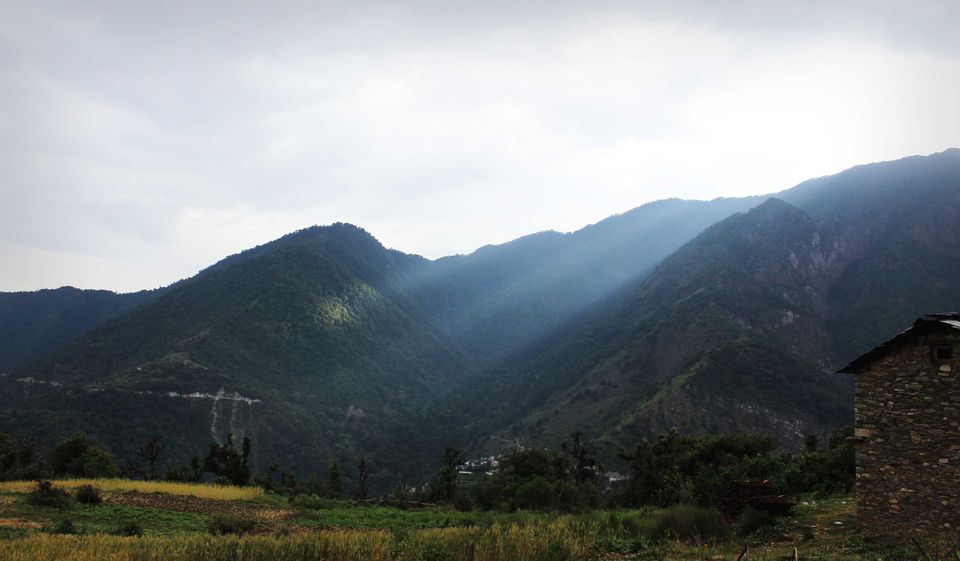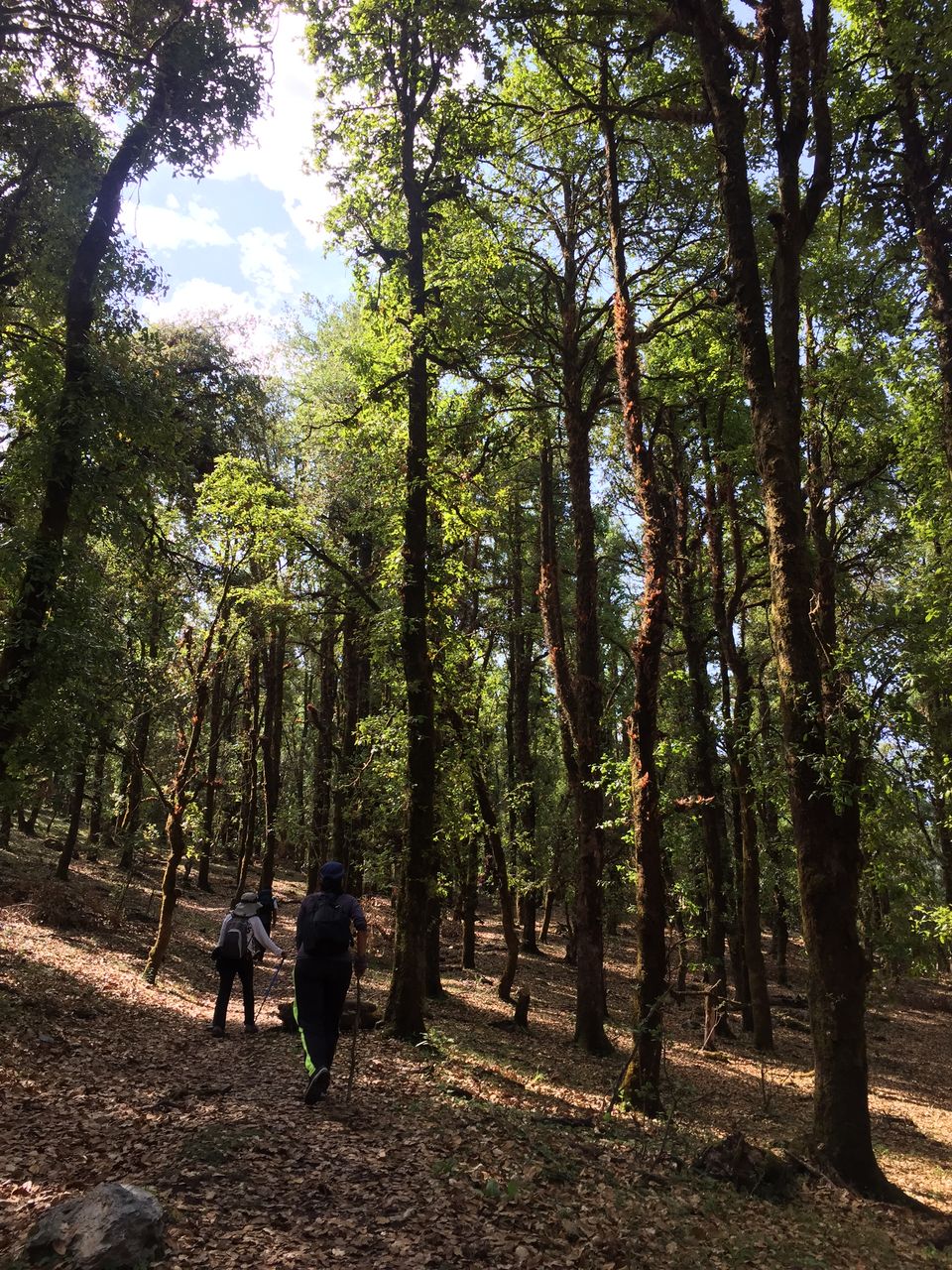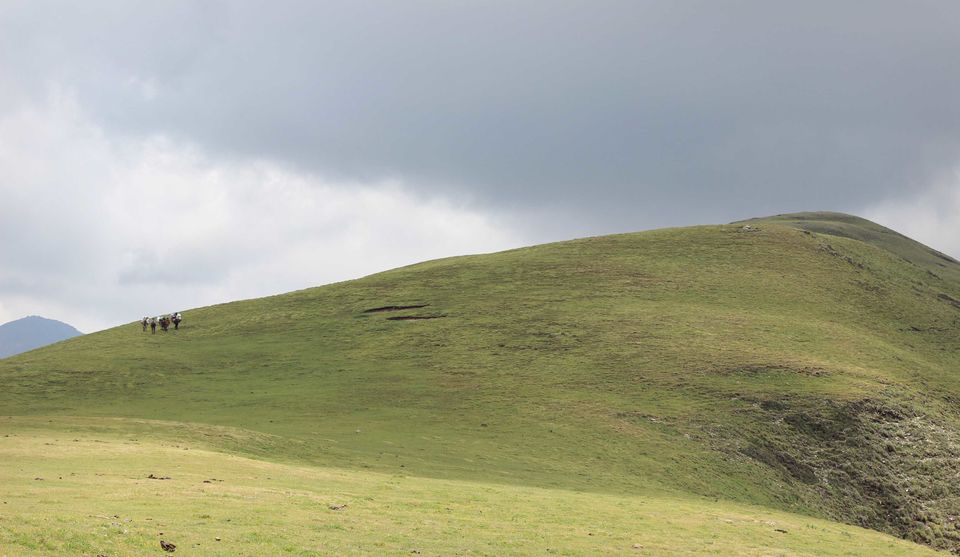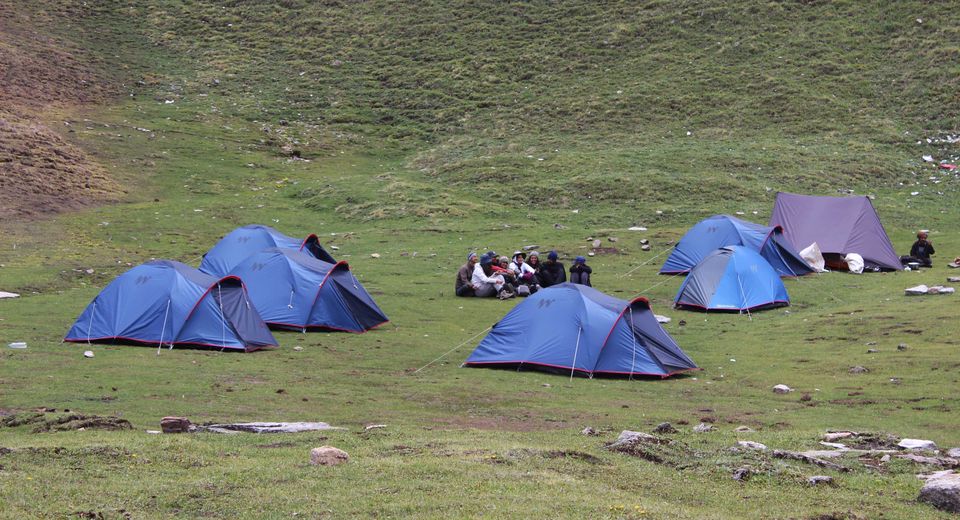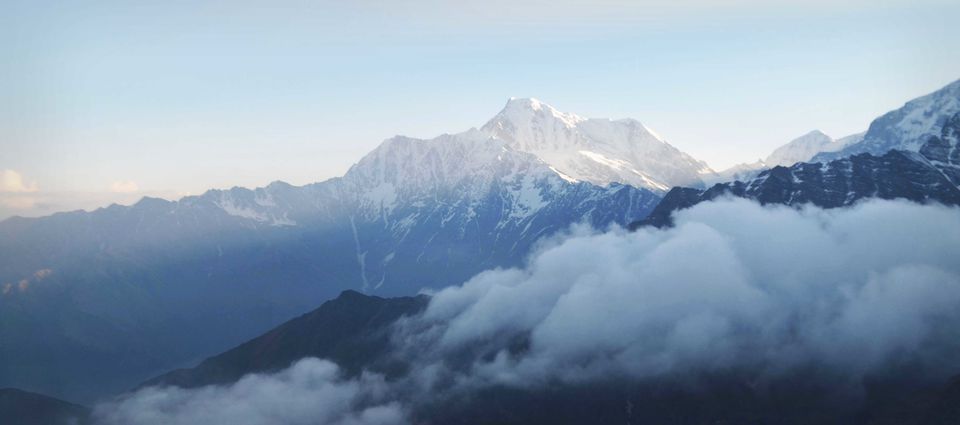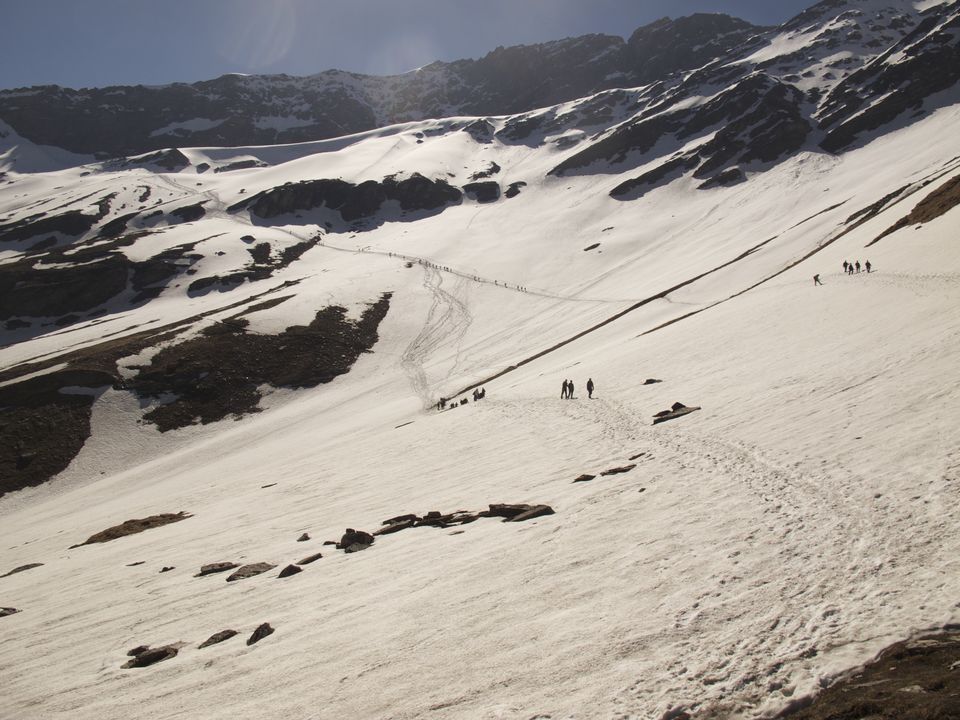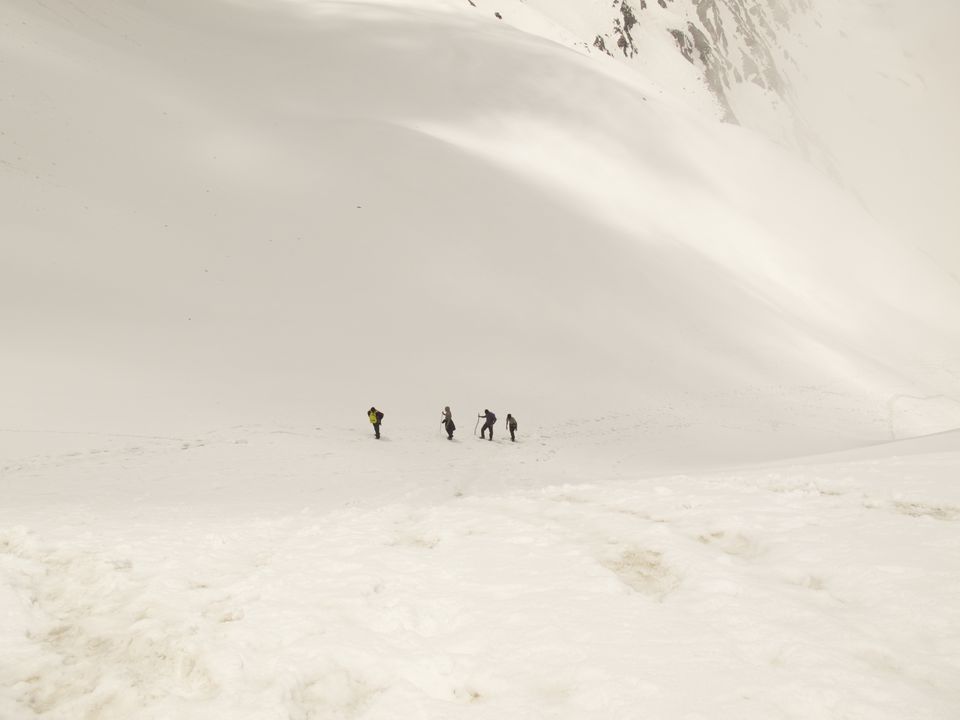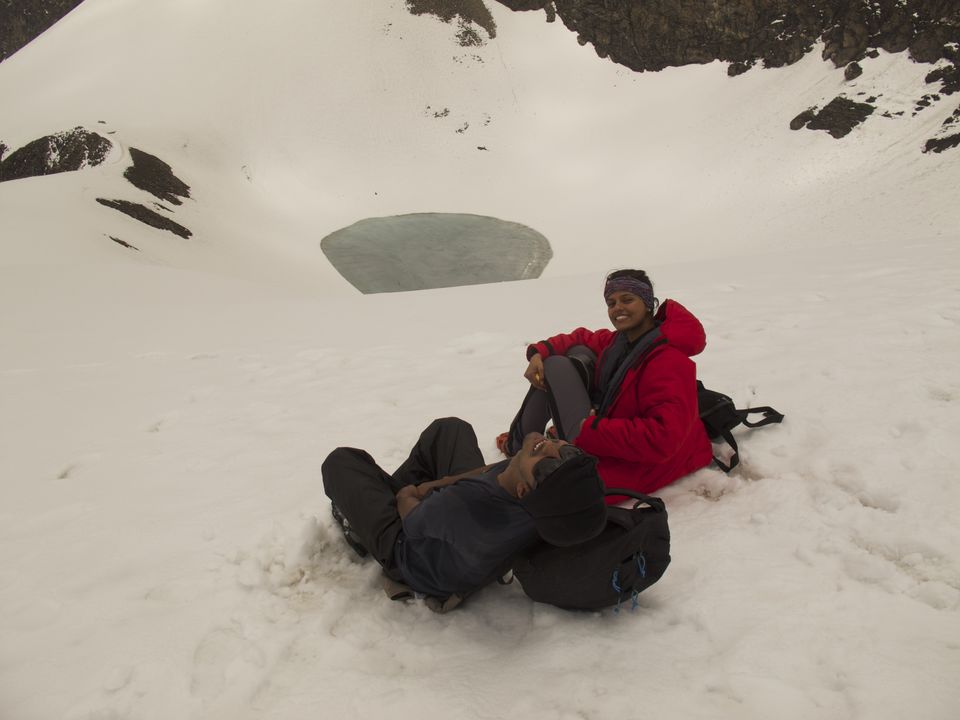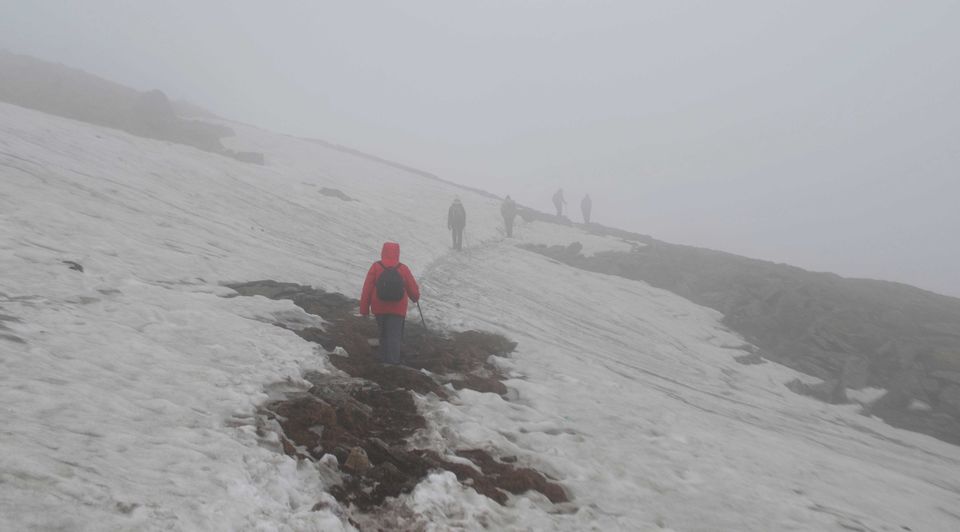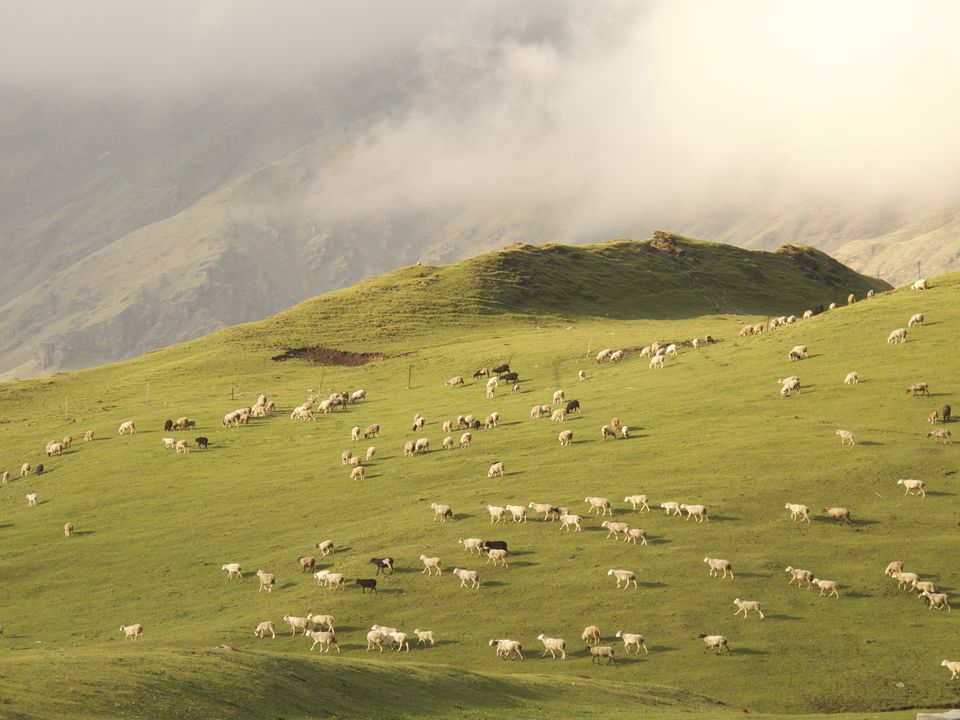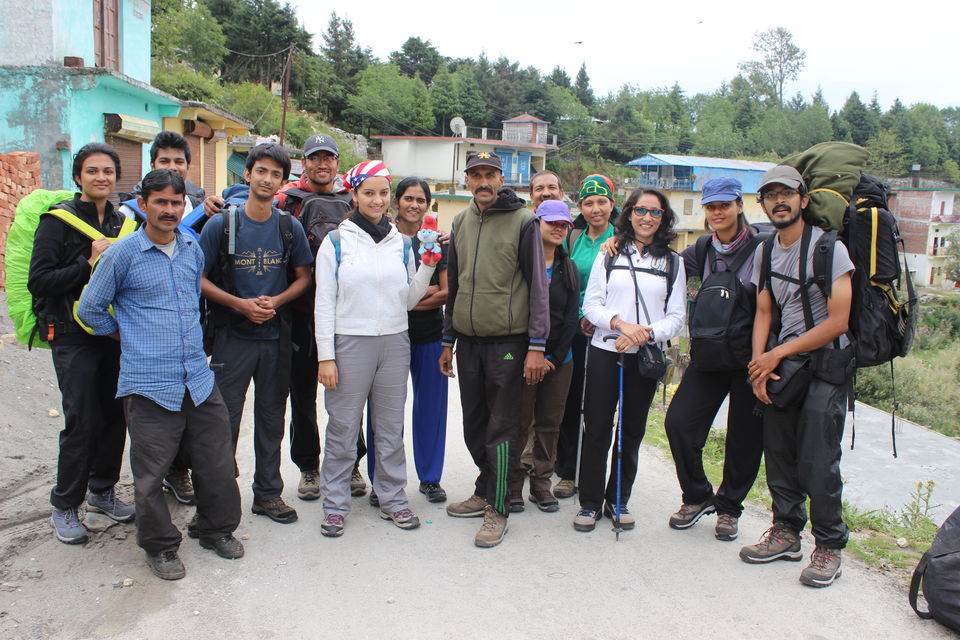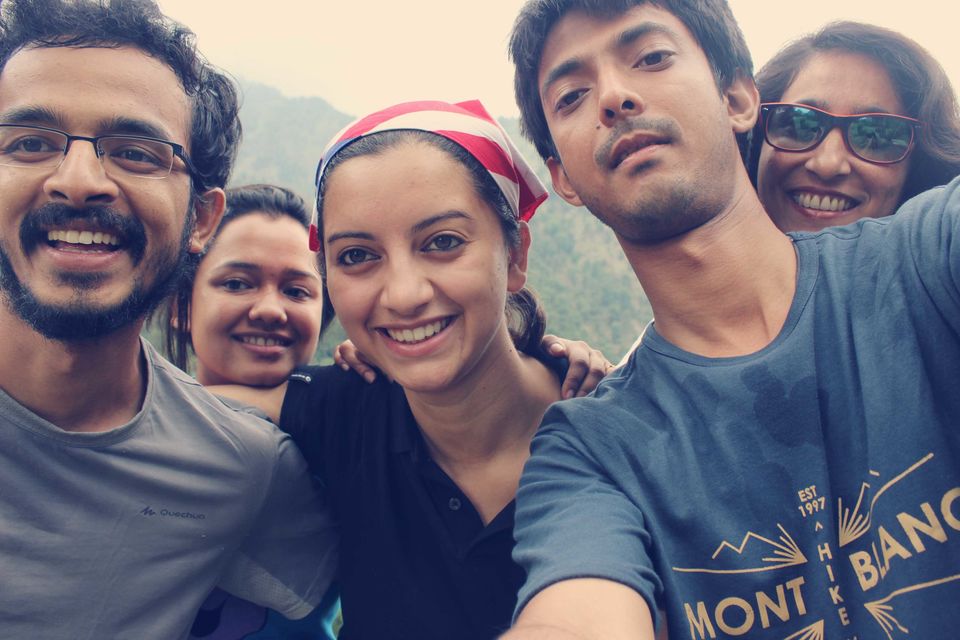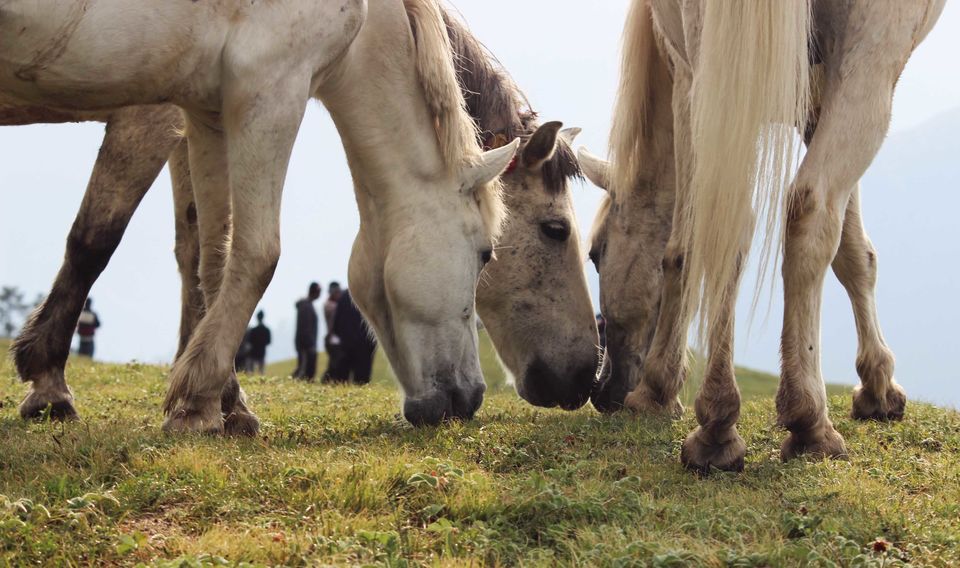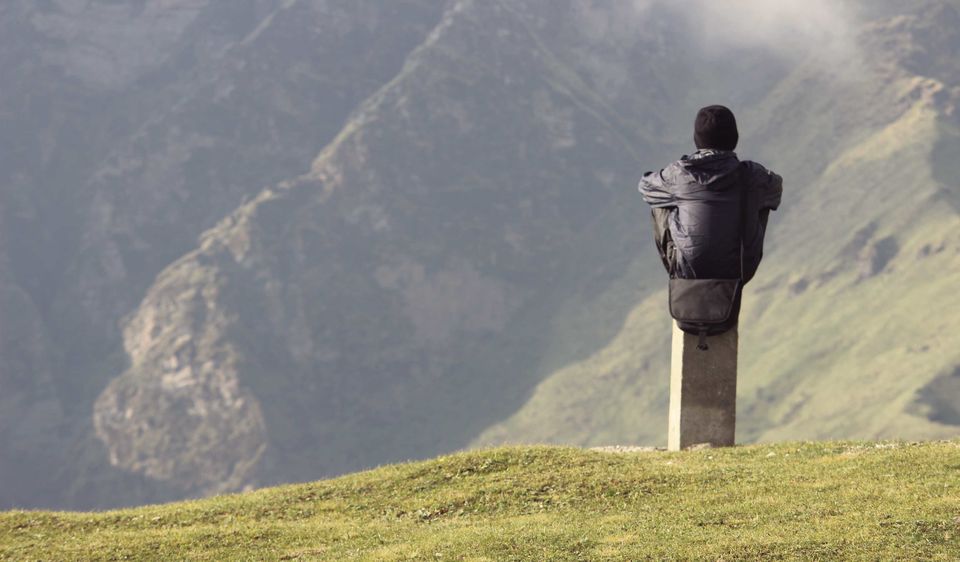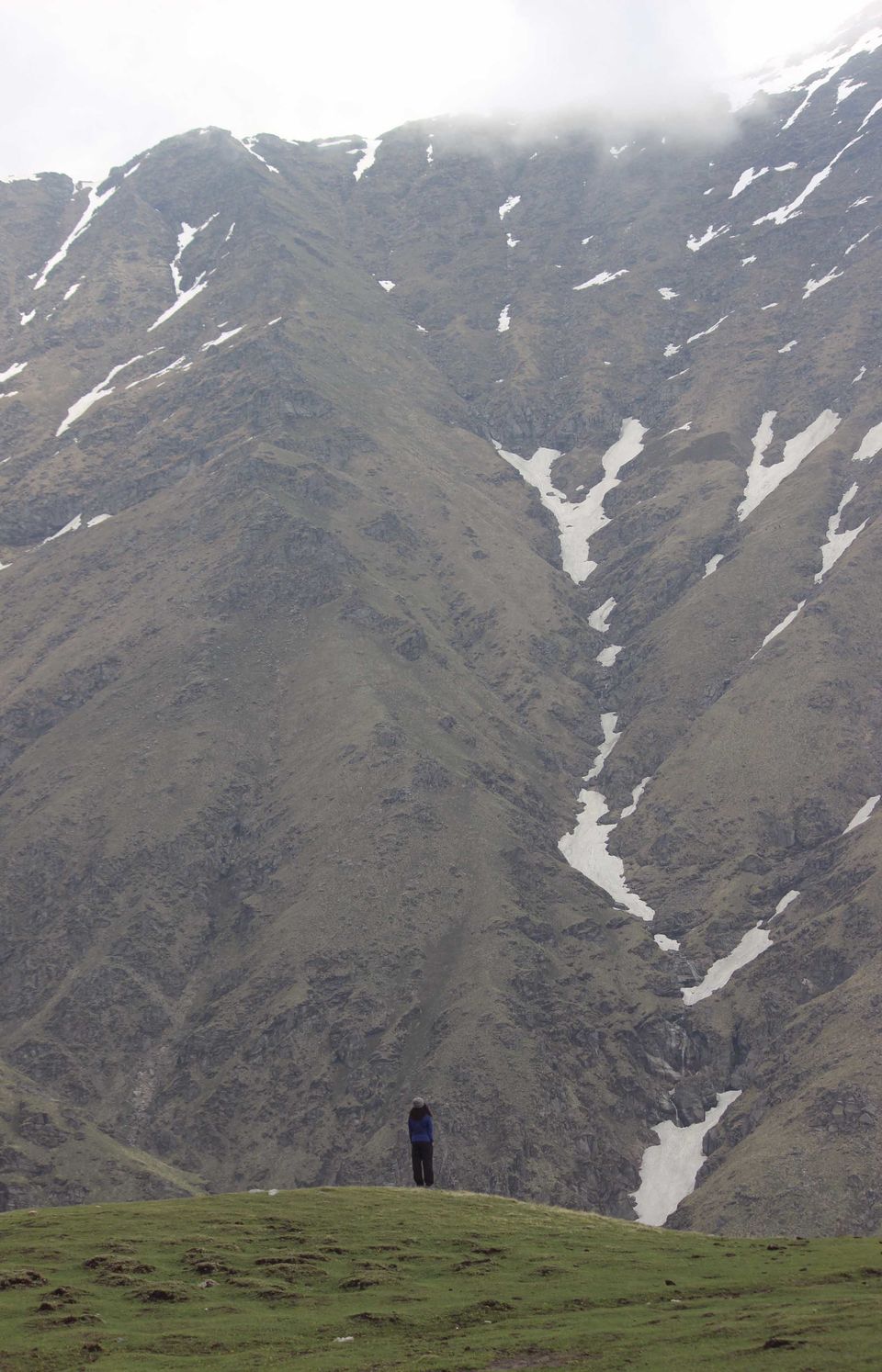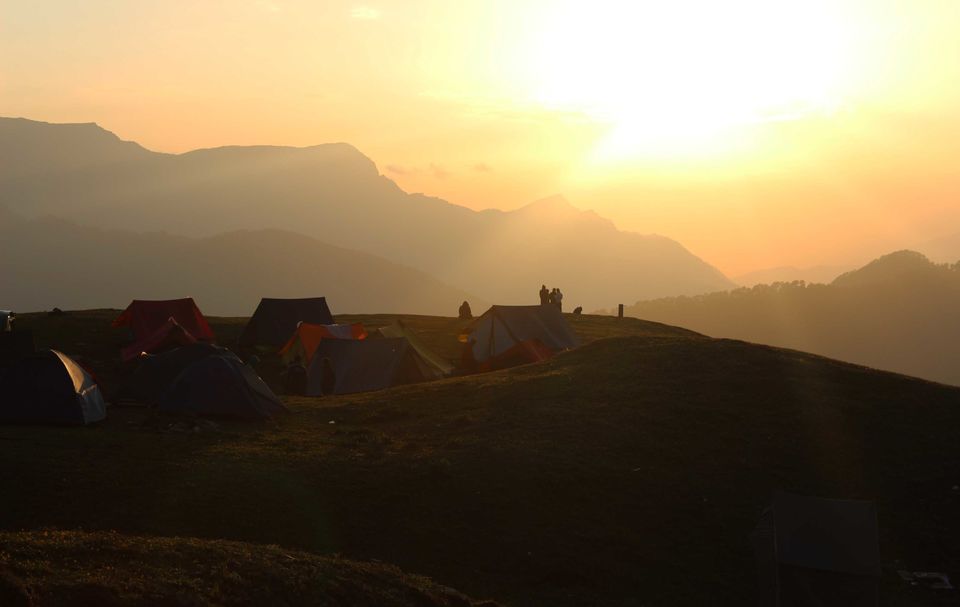 I hung on to the luggage rack atop the jeep as it swerved yet again at another hairpin bend. My friend beside me laughed and screamed in glee. "This is so awesome! I love the mountains! Two months from now I am off to the Himalayas, please join me!" she said. The next thing I knew I was back in Bangalore training my atrophied body.
My enthusiasm and love for the mountains exuded into every conversation that I had at office and lo some of my dearest friends decided to hop on to this Himalayan adventure! We meticulously chalked out a fitness plan and shrugged off every iota of lethargy with every passing day. Nine weeks later, with large bags strapped to our torsi, contented eagerness brimming in our hearts, and peaceful excitement animating our bodies, we were off to the abode of the Gods.
The trek was spread across six days for a total distance of 48km unfolding into a couple of terrains: forests, meadows, and snow clad peaks. Our trekking group was an exact dozen including our trek leader, Taarak, a delightfully childlike person who was always up for any crazy plan we might have and with his rough geniality and constant gregariousness inspired us to keep going. We pushed off from the base camp Lohajung situated at an altitude of 7700 feet (Ooty is at 7350 ft) and little did we know what was in store for us. We were in a constant state of quiet ecstasy, punctuated by alternating bouts of wild delight, surrounded by majestic green mountains looming around us. We hopped and skipped and sang and were merry. A couple of hours later we were dragging our feet and trudging along and the backs were bent but boy this was a Himalayan trek! Six and a half hours later we reached our first campsite Didina.
The next morning after a sumptuous breakfast, Taarak announced "Guys! You see this mountain here? We climb this today!" We grinned in awe, latched our bags back, and off we went. We struggled our way up for two and a half hours occasionally quenching ourselves with the famed rejuvenating Himalayan water and home packed dry fruits. Then all of a sudden the forest thinned and a flat clearing came into view.
We halted a while, and a couple of us enthusiastic ones rolled on the slopes in glee and revived our childlikeness. Our trek leader beckoned us and we continued our journey upward. I was in bliss, every passing minute was intense joy, and I don't think I ever stopped smiling.
Then came the surprise! Vistas of endless green meadows spread out in front of us. The view was profoundly exhilarating and the experience extremely fulfilling. Although I had seen a lot of images on the net before beginning this trek, the actual adventure was way beyond words. I learnt that these were the largest meadows of Asia called Ali Bugyal (Bugyal means 'meadow' in the local language). I felt humbled, grateful, and was filled with a profound contentment, and thanked my friend for convincing me to do this trek.
The meadows were occasionally dotted with grazing wild horses, and herds of sheep which added to the beauty of the place. We camped at Bedni Bugyal on an elevated valley and watched the sun gloriously light up the mountains as it rested for the day. We had trekked for close to eight hours.
The following day was an easy trek as it lasted only around four hours because the next day was going to be the toughest. The view around us became more majestic and resplendent as snow-covered peaks revealed themselves all around us. The clouds wandered lonely below and we trudged forward. The third camp site was called Patar Nachauni.
We were woken up at 1 a.m. by Taarak crying "Who wants to see the Milky Way?". In a couple of minutes half of us had crawled out of our tents and witnessed the not-altogether-clear but awe-inspiring net of twinkling constellations splashed across the dark sky. I stood in silence for a few minutes, unable to fathom that here I was at last looking up at the galaxy amidst the Himalayas. At 2.30 a.m. in pitch darkness, with torches lighting the way, we began what was going to be the toughest day of the trek. Seven hours into the day the landscape had changed to complete snow.
This was, indisputably, the most exhausting day of my life ever. The air thinned, our bodies slumped, our energy dissipated, two trekkers threw up and halted, but our spirits pushed us on. There was no way that after having travelled all the way, trained so much that I would return without reaching the summit. I crawled painfully up the last stretch of the trek and finally collapsed at the top looking down at the frozen mystery lake of Roopkund.
After the briefest of halts at the Lake, we had to hurry back as the walk back to the camp site was to become extremely treacherous - the snow on the peaks had begun to melt. We slipped every few steps but our exhaustion had numbed our bodies as well as our minds. But in spite of it all, a sense of sadness had begun to creep into our hearts.
The trek had begun to end.
Trekking through those six days was like living six lives. I learnt to be quiet again, take things slowly, and cherish the silence and my own solitude. I learnt that life was indeed simple and that I needn't complicate it. I was just me, and I was happy. And I was home. I left a little bit of me there and brought a little of the mountains back with me.
For more info check: http://www.roadsandjourneys.com/roopkund-trek/