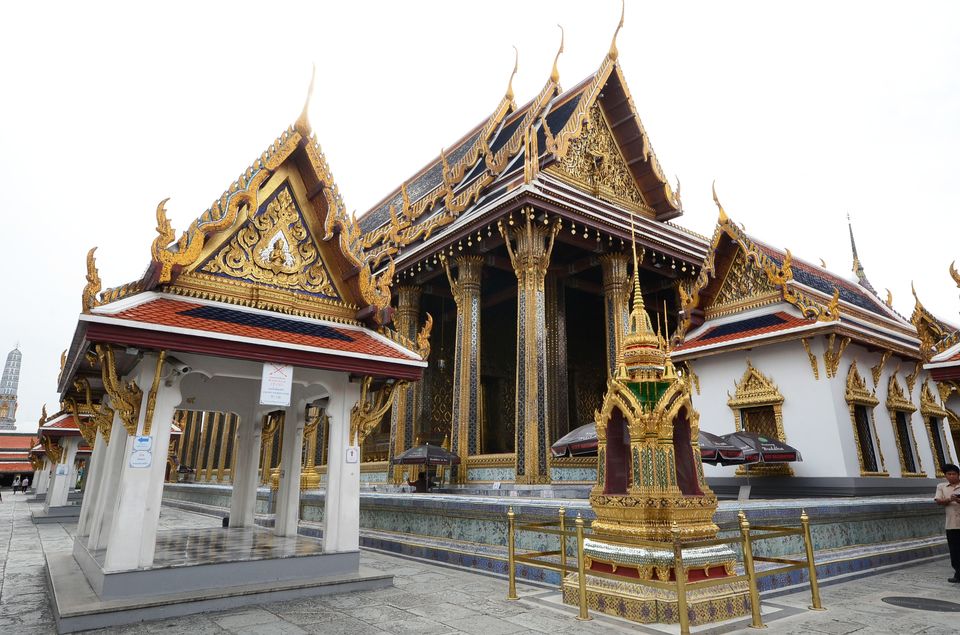 I had started the first day by visiting the Grand Palace in the heart of Bangkok, Thailand. A temple of Buddha made from emeralds also known as the 'Emerald Buddha' was situated inside the amazing and beautiful temple. It is so interesting that it is a temple now but before had been the residence of the King. It looked as if I had entered the God's heaven on Earth! The palace had been the residence of King Siam. You can see colorful emeralds and almost all kinds of precious stones embedded in the temple. People from all over the world come to visit this Palace and especially the place is filled with the Chinese tourists.
The enter'y fee is 500 Baht which may seem quite expensive but the expense is worth it, as after all you get to see God's heaven on Earth and also the Kings residence. Golden Buddhas, emeralds, beautifully colored stones all around! Your'e eyes might hurt to see such brightness! It was a wonderful experience visiting this place!
TIPS :
1. Carry water bottles as it might get a little exhausting.
2. Go to the palace early in the morning, to avoid the crowds as many people visit this place.
3. Avoid the long lines
4. A big camera is a must! you don't want to miss out the beauty of the palace.
INSIDE THE PALACE :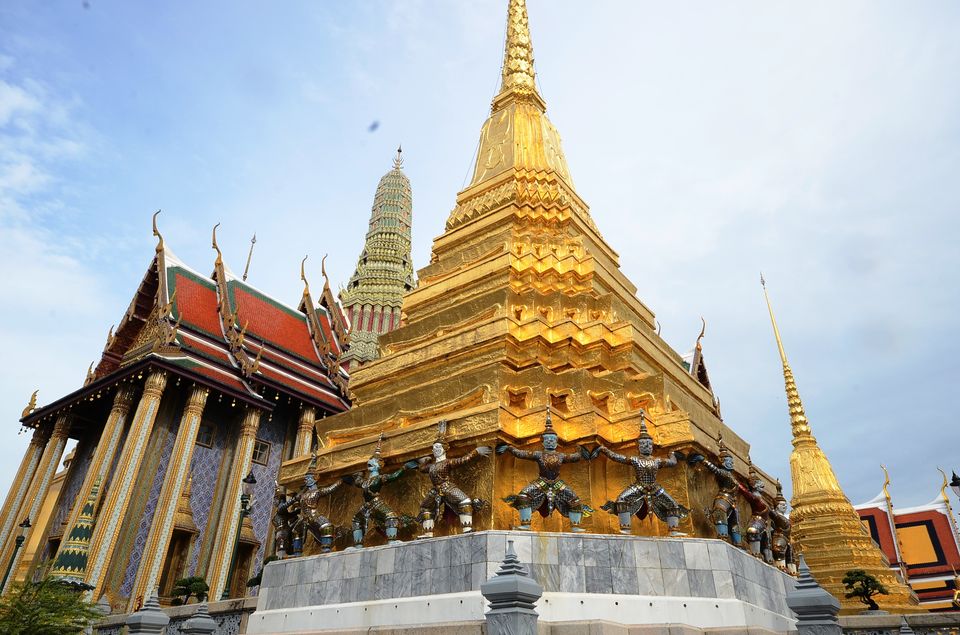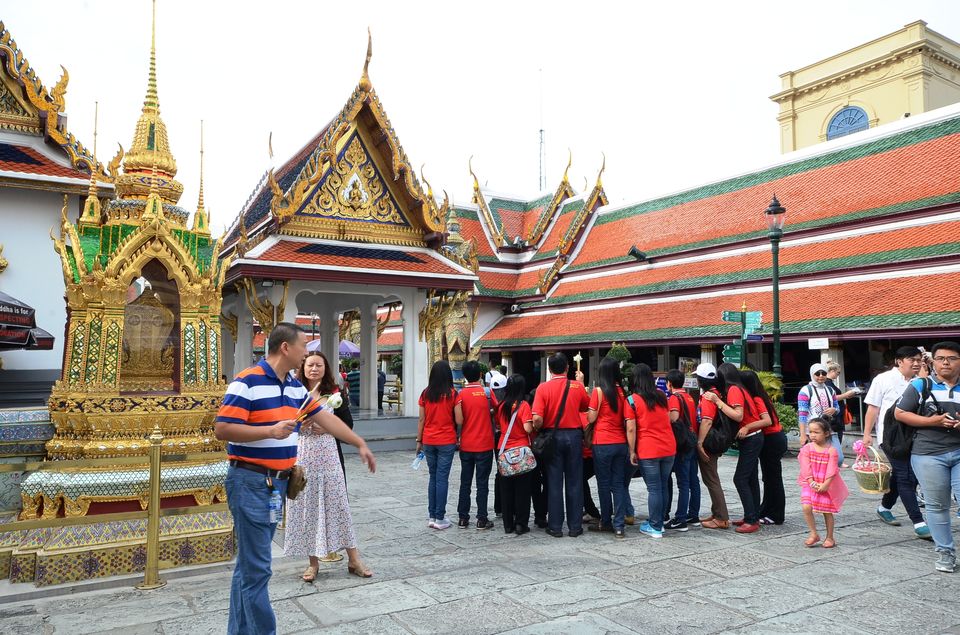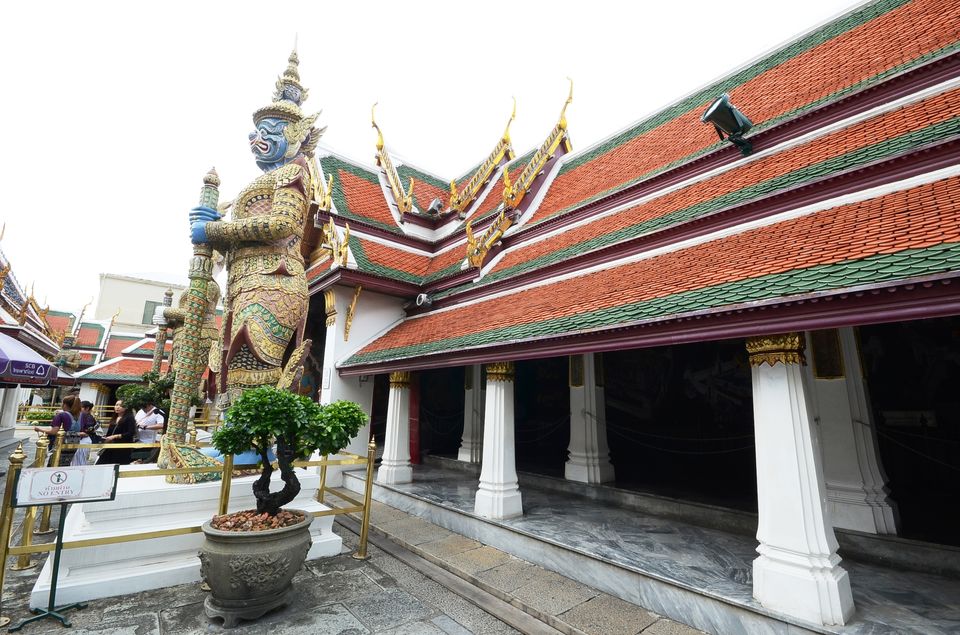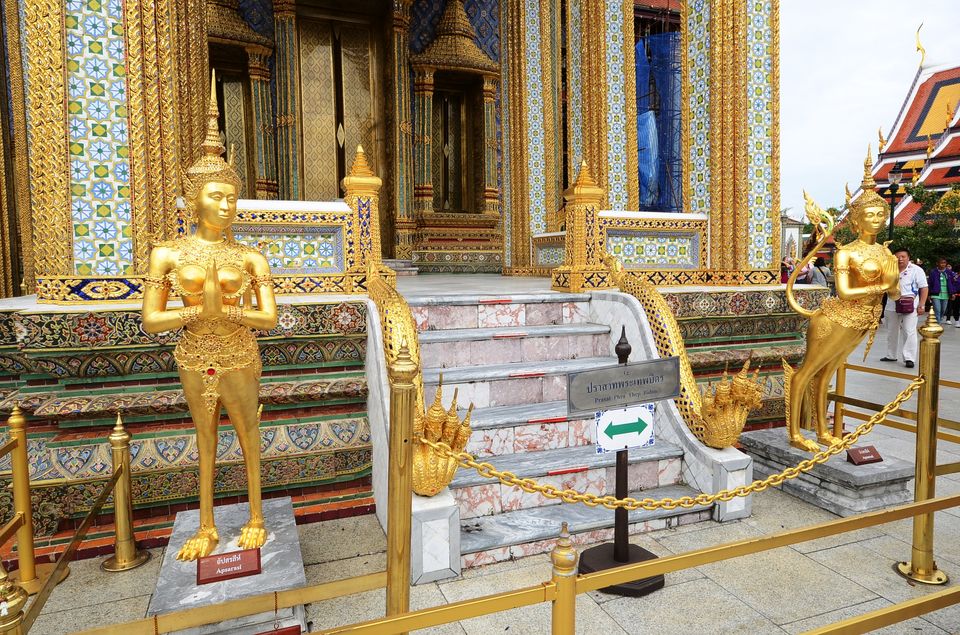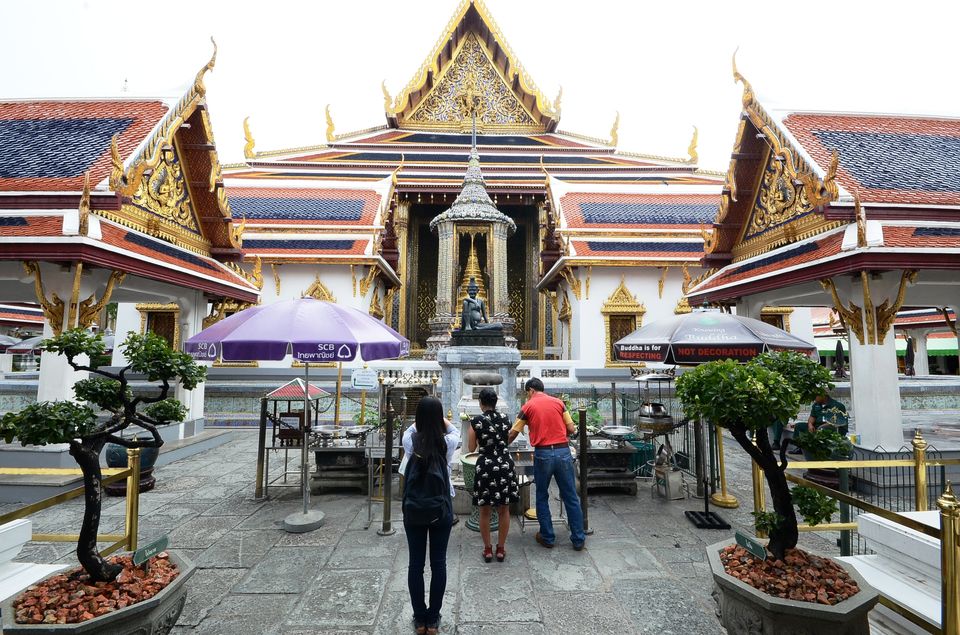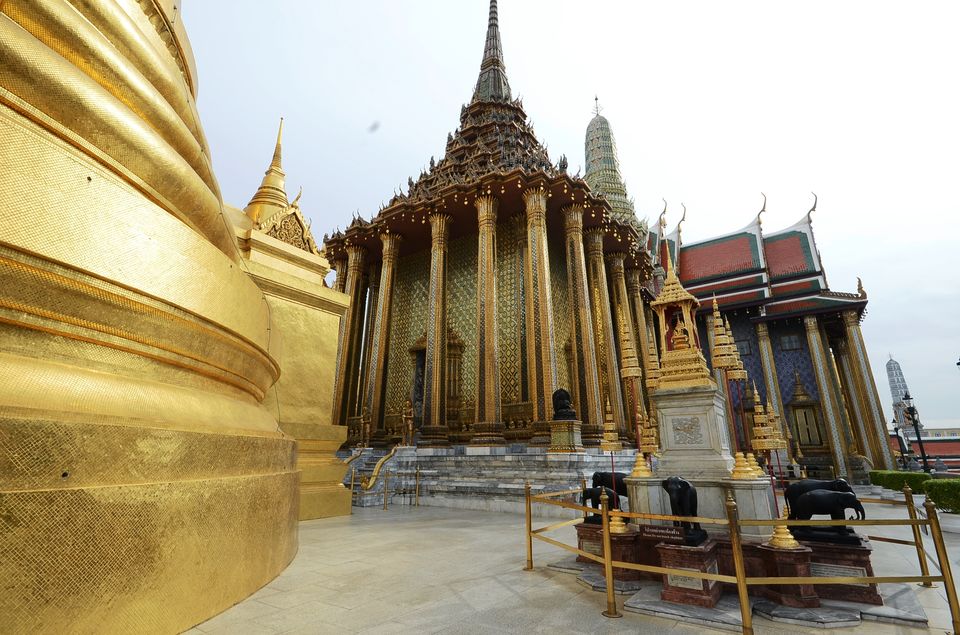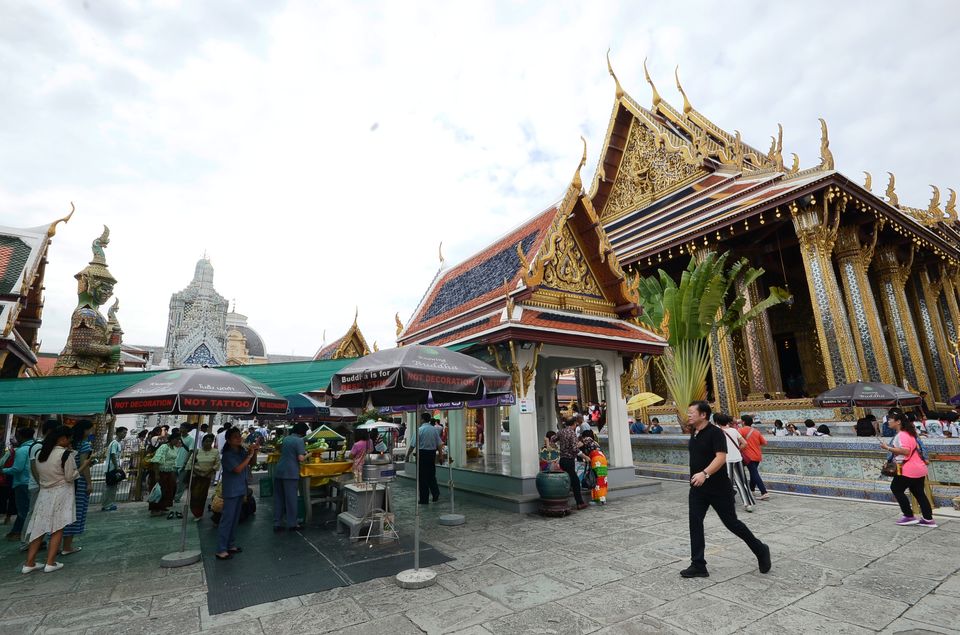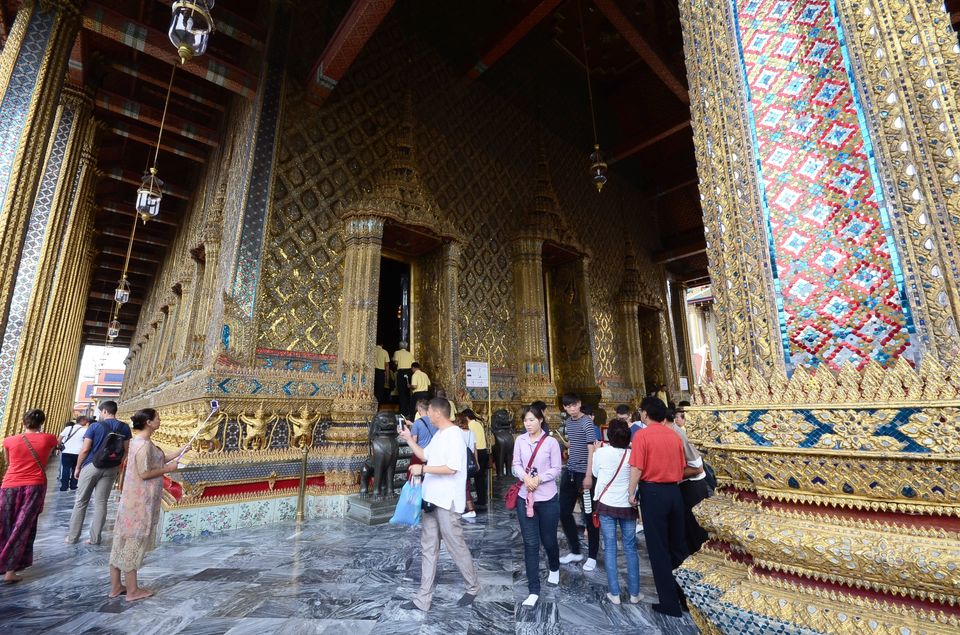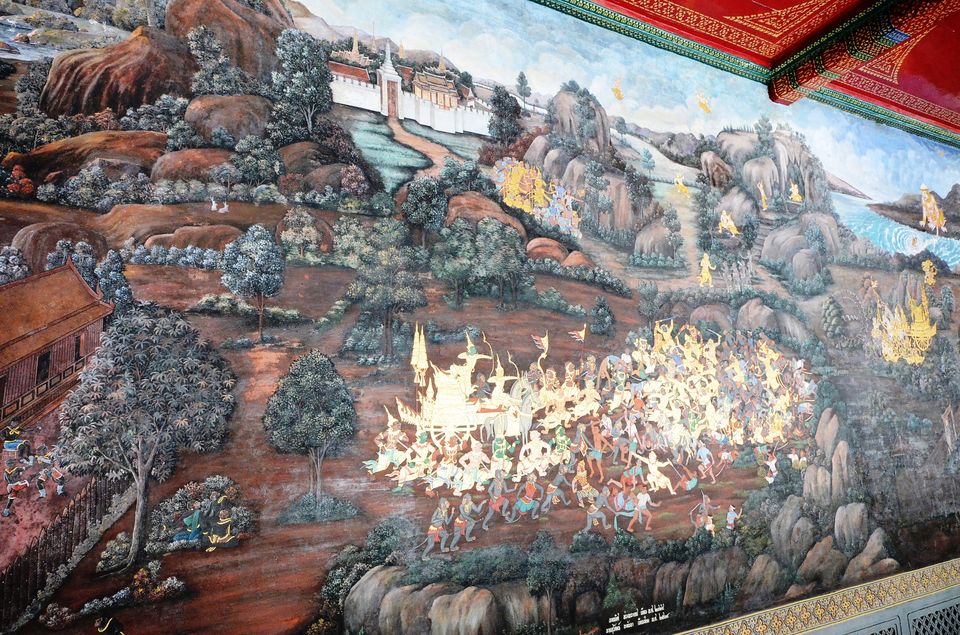 A LAND OF GODS AND TREASURES