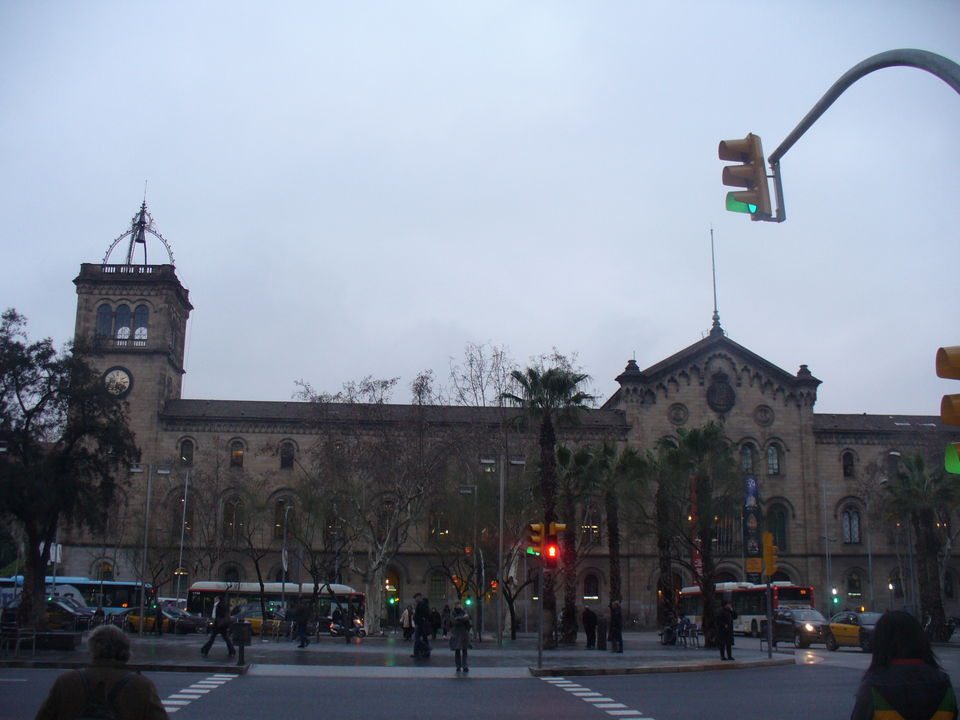 Barcelona – the city reverberates with energy – its vivacious nature makes it the hot spot of Spain, or rather of all Europe. I was in love at first sight with this magnificent city! Whether you're a child, a teenager, or an elderly person, its embrace will not discriminate and it'll drape you in its warmth, making it impossible to bid the city farewell. To some, this might seem like an over-generalization and to some, an overestimation of a city's ability to leave a lasting impression. But I speak entirely of my own experience – an experience that I could describe as multi-hued even on grey days, an experience that splashed color on the white canvas that had characterized my life before my momentous visit to this city!
Barcelona – the city will mold itself to suit your tastes and desires. Connoisseur of food? Incorrigibly sociable? Art fanatic? Party buff? Sports enthusiast? Even a hopeless romantic like me will never be disappointed! The city will satisfy your deepest impulses and its people will infuse life into your being with their upbeat, affectionate, effervescent aura. People on the streets, waiters in restaurants, professors at the university, bartenders – Spaniards have this oomph to them – and if there is anything valuable I learned from my stay there, it is to live life to the fullest!
For art-history lovers, strolling through the city is like walking through wonderland. Home to one of the world's most celebrated architects, Antoni Gaudi's idiosyncratic work cannot skip your eye. Influenced by his passion for architecture, nature and religion, his work stands out as a masterpiece across eras; the most notable amongst which is the Sagrada Familia, Park Güell, Casa Batlló and Casa Milà. Founded on the traditions of Gothic and Byzantine cathedrals, the expiatory temple of Sagrada Familia uses light and color as central characteristics of its architectural framework. Through the architectural beauty of the building, Gaudi desired to convey the message of the Evangelists.
Park Güell was unquestioningly, my personal favorite though. Its architectural splendor aside, the public park located on Carmel Hill was my favorite go-to-place for some sunshine, fun book reads and hanging out with friends. Its sprawling gardens are always bubbling with frisky tourists and locals. The large cross at the park's high-point provides a mesmerizing view of the whole city of Barcelona, with the Sagrada Família visible at a distance. Visiting the park, I'd feel like Alice having fallen right through the rabbit hole into a wonderland with super fun and frolic vibe!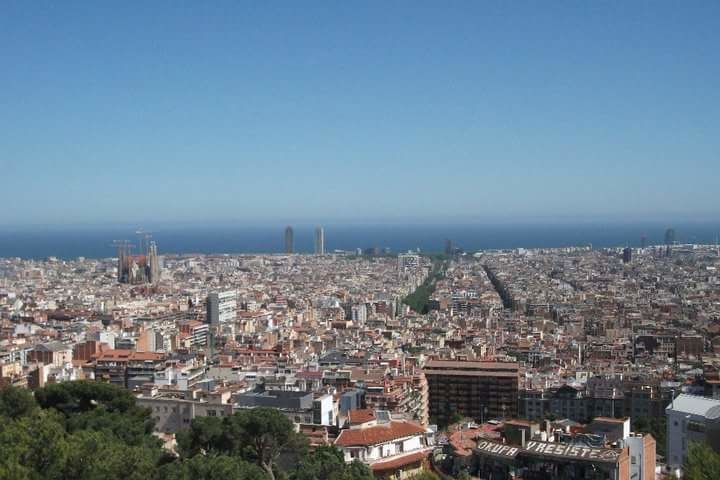 Beaches are synonymous with parties and Barcelona is no exception to it. Known for its parties, the city is home to various lively beaches. A multi-faceted beach with a scenic view, good restaurants and top notch night clubs, Barceloneta was my absolute favorite! Amongst the popular night clubs I visited in the area were Opium and Shoko. A plush night club with good music and crowd, Opium attracts tourists from all around the city, although Shoko failed to impress my fancies. The benefit of partying in the area is that you can order dinner and drinks until wee hours of the morning. And even after the clubs shut, local vendors can be found selling samosas and shawarmas out on the streets! Barceloneta is also considered one of the best places to try fresh fish or paella in the city.
Barcelona might be a party infested city, but one of the biggest carnivals of Europe takes place at Sitges – a cute little village, about 45 minutes train ride away from Barcelona. Recognized as Spain's most celebrated event, the carnival is said to be extravagant and crazy! Lasting for a period of 7 days, Sitges overflows with revelers. Colorful parades, incredible costumes, live music, theatrical performances and rave parties infuse the town with a sparkling and wild atmosphere. The Gay Carnival takes place four days before the main carnival which is meant to commemorate the last week leading up to Ash Wednesday. It begins on Jueves Lardero (the Thursday that starts the carnival) and ends with the 'Burial of the Sardine' to symbolize the abstinence from fish and sweets for the following forty days leading up to Easter.
The carnival was like nothing I'd ever experienced before! I had only seen the likes of it in movies, and experiencing it in person was another deal altogether. I was high on the festive madness, the adrenaline rushing through my veins making me jumpy, elated and sleepless. I thought that this semblance of a chemical laden activity would soon settle down; and the experience would forever be lost in the delusions of my psyche as a reckless mirage. But its rather peculiar nature made the memories only more vivid over time. It is a must have experience for all party buffs visiting the city during the winter-spring time!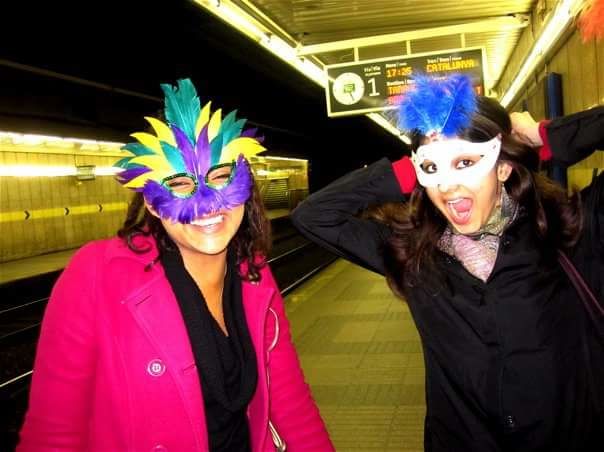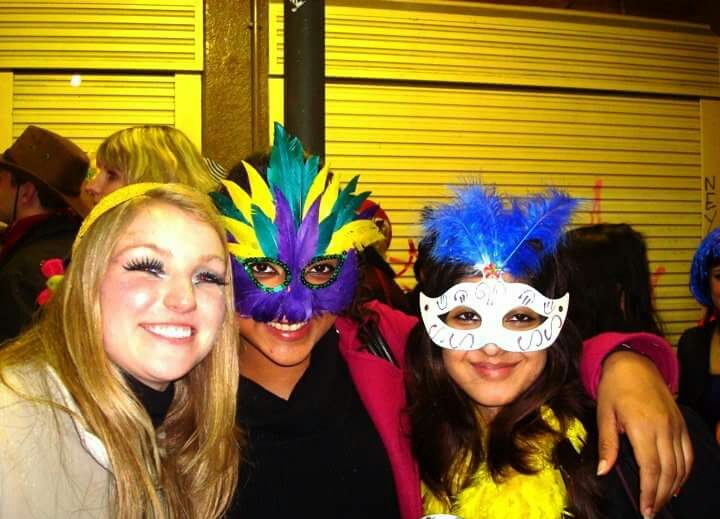 People who know me know that there exist strictly no compromises when it comes to my sleep and chocolates. Yes, you heard that right. Ask me to wake up at seven in the morning and I will make sure I'm in bed by midnight. And that one hour after lunch – nap time is indispensable to the sane functioning of my mind, body and soul. Want to make me happy? All you gotta do is to bring me chocolates and let me have my beauty sleep, and you'd have already had me head over heels :) And my, was Barcelona good at it? Every afternoon was a salutation to this gratifying nap time followed by an ecstatic evening of being fed hot chocolate while rubbing siesta off my eyes!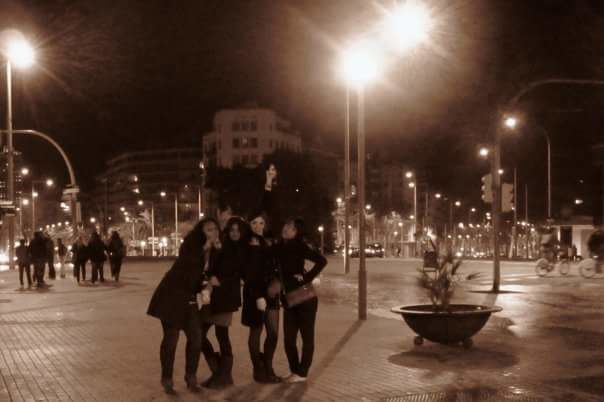 Living in Barcelona is like living inside a love song. Its art, history, culture come alive as you march past locals on the street chattering in Catalan; walk into a bar broadcasting a soccer game; lie down on the beach drinking sangria; savor churros dipped in thick, scrumptious hot chocolate; and slip into a recuperative siesta; followed by an evening of euphoric fiesta! No wonder I was irrevocably in love…with this magical city!