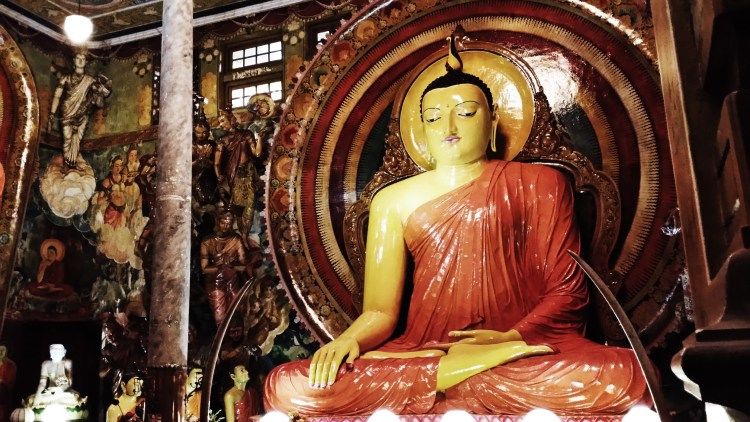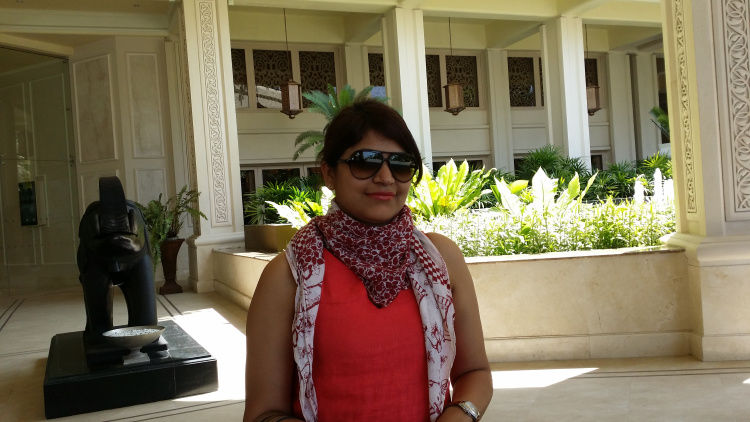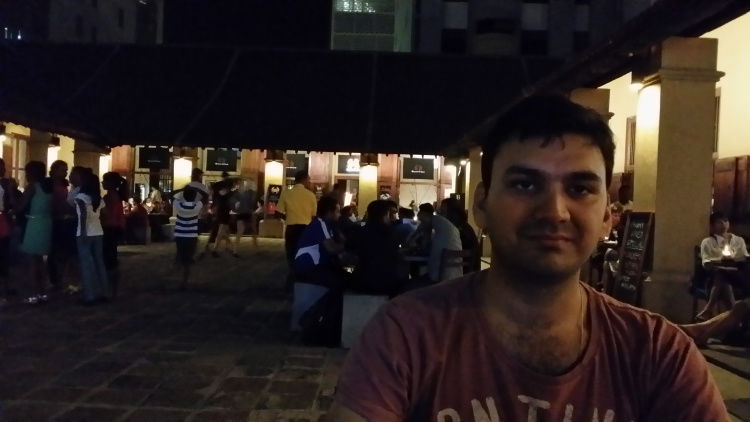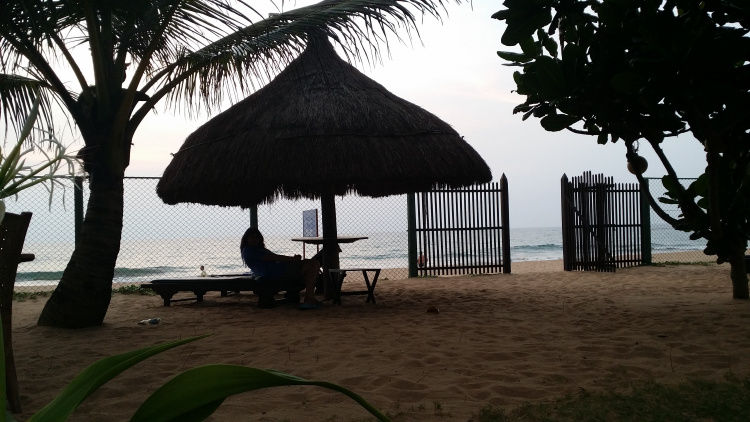 Off-the-couch is a very befitting term for our recent trip to Sri Lanka where we celebrated our 3rd wedding anniversary this year. Sri Lanka, aptly called The Pearl of Indian Ocean, will remain a celebrated trip in our married life. The country offers a variety of natural getaways like beaches, wildlife, forests, mountains and riversides; and that's what attracted us to this destination south of India.
Being an Indian passport holder, Sri Lanka is one of the very few countries where we did not need a pre-arranged visa to travel. But you definitely need a plan to go there so that you make out the best of your time in this beautiful country. Do write to us to let us know if our blogs about this country were of any help to you.
Ours was a three nights, four days trip, planned at a very short notice, but was fun nevertheless. The planned itinerary for this trip included a day's stay at Colombo's Taj Samudra, then a day at the beach in Bentota, followed in the end by a day river rafting in Kitulagala. But, we liked Bentota so much that we just cancelled Kitulagala plans and stayed in Bentota for an additional day. And that's the first thing that we recommend for you – be flexible to the extent possible, with you schedule because you never know what will keep you hooked to a particular place in Sri Lanka.
We landed in Colombo on the last morning, around 11:00 am and headed towards the city. Keep at least a 2-hours margin for your cab ride from the airport to the city, maybe a little more if you land during the peak hours. (Tip: Money exchange at the airport is costlier than from outside as taxi fares vary from one counter to the next; check prices at multiple counters before you board a cab). Our first impression of Sri Lanka was that of a very friendly country where everyone greeted us with a broad smile.
Our first destination in Sri Lanka was Taj Samudra, Colombo. This Taj property is located on Galle Face Center Road in Colombo, in the vicinity of many other five-star properties like Galle Face Hotel, The Kingsbury, Cinnamon Grand, Hilton, etc. – all facing the beach. The beach was not particularly great, and we came out of it as soon as we got closer to the ocean – it was a little stinky and shady, for the lack of better adjectives. Since we did not want to be overwhelmed by Colombo, we chose to visit just a couple of places in the city and then spend the evening in the hotel itself. We got a really good suggestion from one of our friends to visit Dutch Hospital, which was a great call. It is a place full of young, affluent crowd of Colombo, chatting around over a glass of wine or a beer and some finger-licking food. It is also on our list of 'Must visit corners of earth'. After a couple of pegs and a light dinner there, we spent the rest of evening on the pool-side at Taj Samudra. The wine collection and food quality at Taj were to die for.
After spending our next morning shopping a little and having an amazing breakfast at Park Street Mews in Colombo, we reached Bentota and checked in at Sea Rock Villa on the outskirts of the main city. We were in love with this place, at first sight – beach in the backyard, infinity pool, beach-side restaurant, hammock by the pool – this was the dream place we always wanted to go to. Bentota is very well known for its Ayurvedic massage and its serene beaches complemented by the range of water-sports that it offers. You can also buy some traditional Sri Lankan specialties like Sri Lankan masks and its aromatic teas from Bentota. However much your friends tell you, Sri Lanka is not a cheap place, and Bentota is surely not on the list of cheapest places in the country but you can definitely test your bargaining skills, and they do work if you are good.
After 2-nights stay at Bentota, we headed back to Colombo where we went to Laksala Emporium to check out their collection of handicrafts and the teas. The last stop was at Odel, the most revered shopping destination in Colombo. After spending years in Dubai, Odel didn't excite us much, but it's a place worth visiting once if you are in Colombo. We bid adieu to this beautiful country with loads of memories, with a promise to return one day to explore those places that we missed on this first trip.
This trip was originally published on Coaster Collectors.