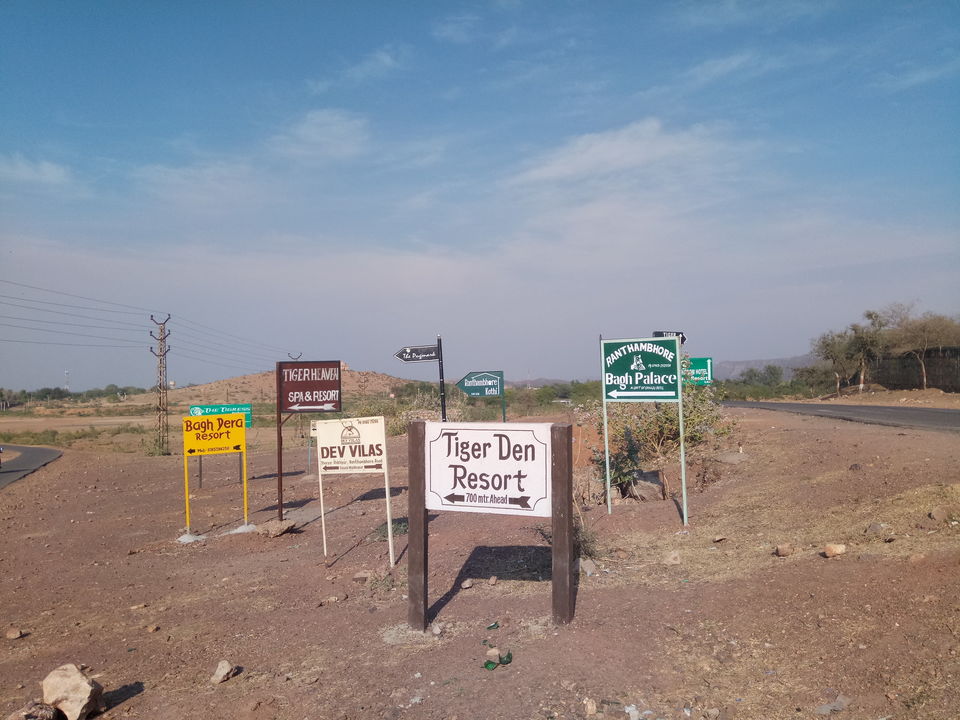 Around 4PM, we left from BHANGARH fort and headed towards Ranthambore. There is not much options for proper lunch or food joints on this route. One can get dhabas, with limited food options but taste wise they are good.
If you love to eat spicy food you are at the right place. If you ask someone to make less spicy food, you will get a wired look and less spicy means 2red chilli , just imagine what is the normal food then. Still I being a person, who doesn't prefer much spicy dishes, I can assure, the food out here is an experience.
The route to Ranthambore was good. There's a village, I don't remember the name, its such that people have made personal speed breakers in front of each house. It doesn't seems like highway for that period.
Around 8:30 or 9, we reached the hotel in Ranthambore. One funny thing noticed, every second hotel here will have "Tiger" as suffix or prefix. We checked in and headed for dinner, talking to hotel staff n some local people we got to know more about the place.
We were gathering information regarding safari route n package cost. We noticed n felt really touched, by the love of locals out there towards the wildlife, specially Tigers. Most of them talk about the Tigers by their name. Every shop is an agent again ;) with best package.
There's zone wise Division in Ranthambore forest and for most of them pre-booking can be done, either of canter or Gypsy. A canter accommodate 20 person n Gypsy 6 person. You can also book entire Gypsy for self basis charges negotiation.
The timing of park visit is morning 6 to 9 AND noon 2 to 5. With special permission one can book entire day tour n all zones.
These were information we gathered in first few hours, basis discussion with hotel staff n local shop owners.
How was the next day, where did we go - we will discuss about it in next blog, not to make it tiring for all !!!!