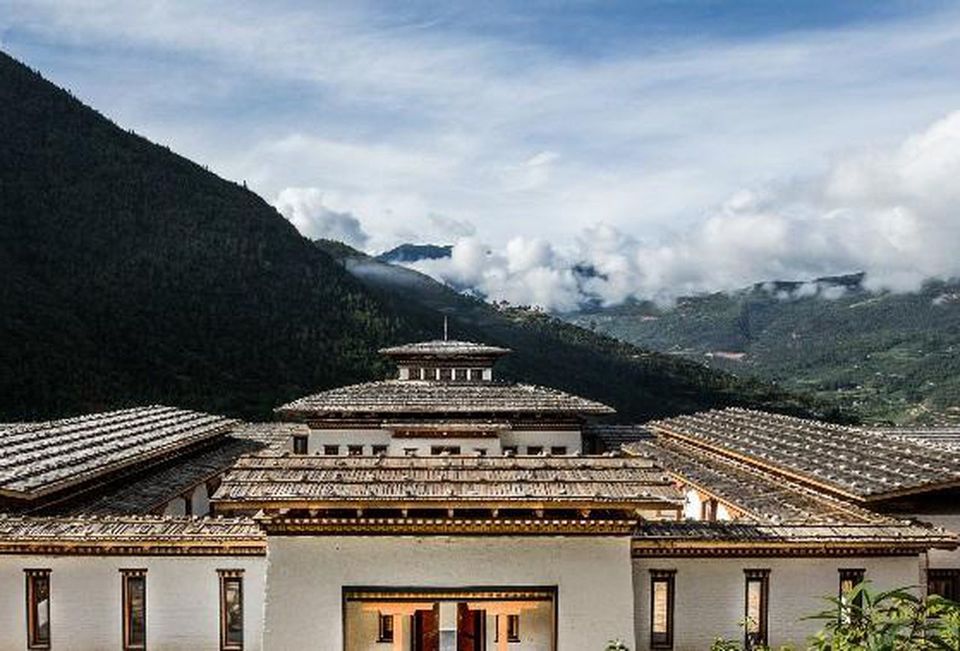 This magical land and the happiest country is very simple yet mesmerizing and will for surely touch your soul and soothen it when you visit this country. Bhutan has a salubrious climate, the breathtaking views, and the majestic monasteries settled on cliffs making this gorgeous country much more beautiful. Visiting and exploring this land of Thunder Dragon can be a wonderful experience, something you will never forget in your life.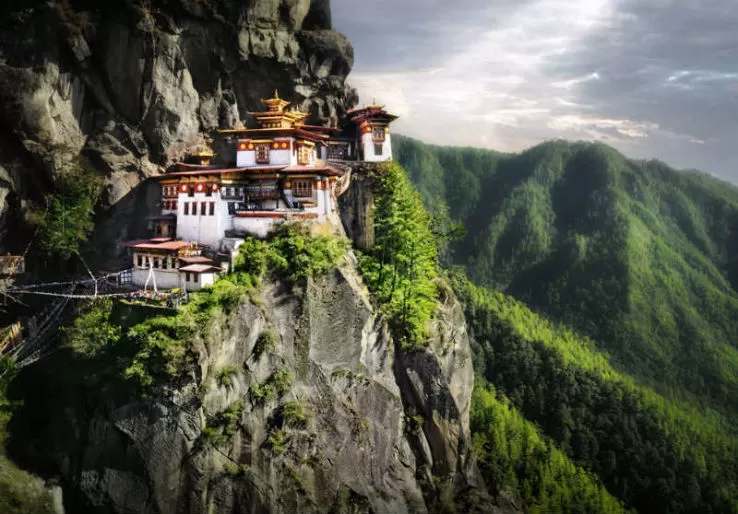 A tiny kingdom of 800,000 people tucked between India and China, receives most of the travellers from India up to 50%. Government of Bhutan is all set to make the country not only a vacation destination but rather a spiritual and emotional journey becoming more of a pilgrimage than a typical escape.
The Resort:
Imagine a place of tranquillity with beauty, a place of mystery with magic, a place which is a luxury-resort escapade right in the middle of a valley. Yes, Bhutan Spirit Sanctuary has it all and is located high in the Neyphu valley.

Looking like a traditional Bhutanese fortress (including three-foot-thick walls), all rooms here offer stunning views of the valley and rock covered hillside and overlook the nearby Eutok Samdrupcholing Goenpa Monastery. The layout inside includes inner meditation gardens, personal spa rooms, and an open kitchen.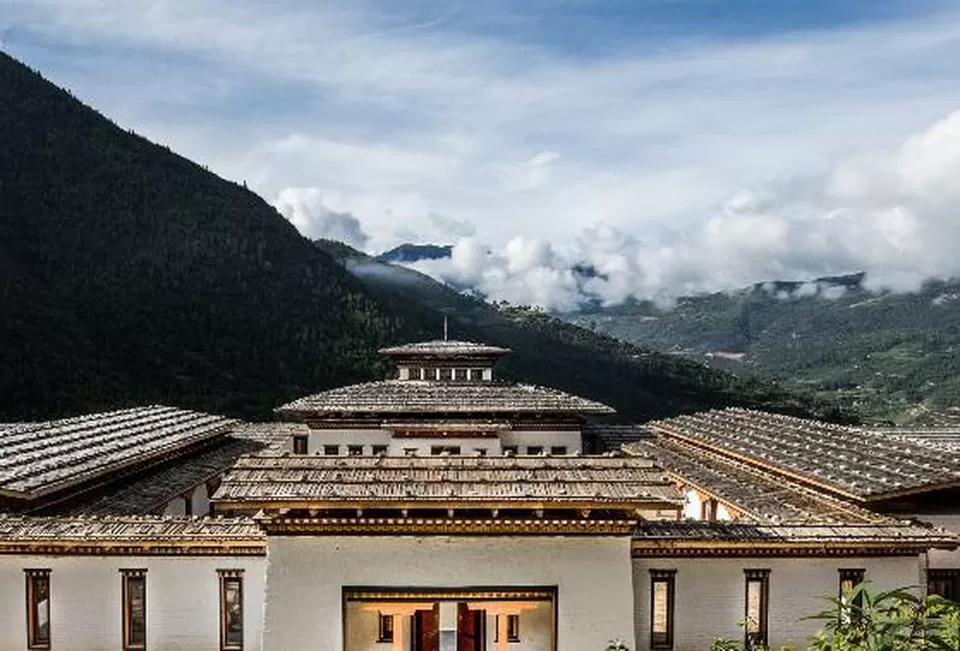 This 5+ star boutique luxury-resort is aiming to create an ever-lasting positive change in the lives of guests who stay here by 'Inspirational Hospitality'.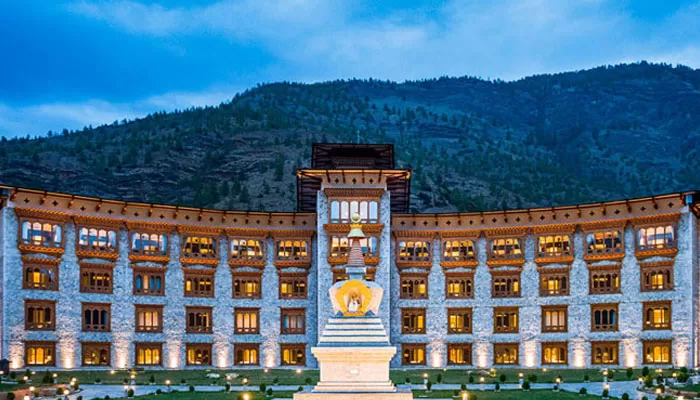 This Spirit Sanctuary has all the comforts and luxury facilities one may expect from a 5* property, starting with a world-class dining experience in a farm-to-table restaurant with bar and outdoor terrace overlooking the scenic Neyphu valley.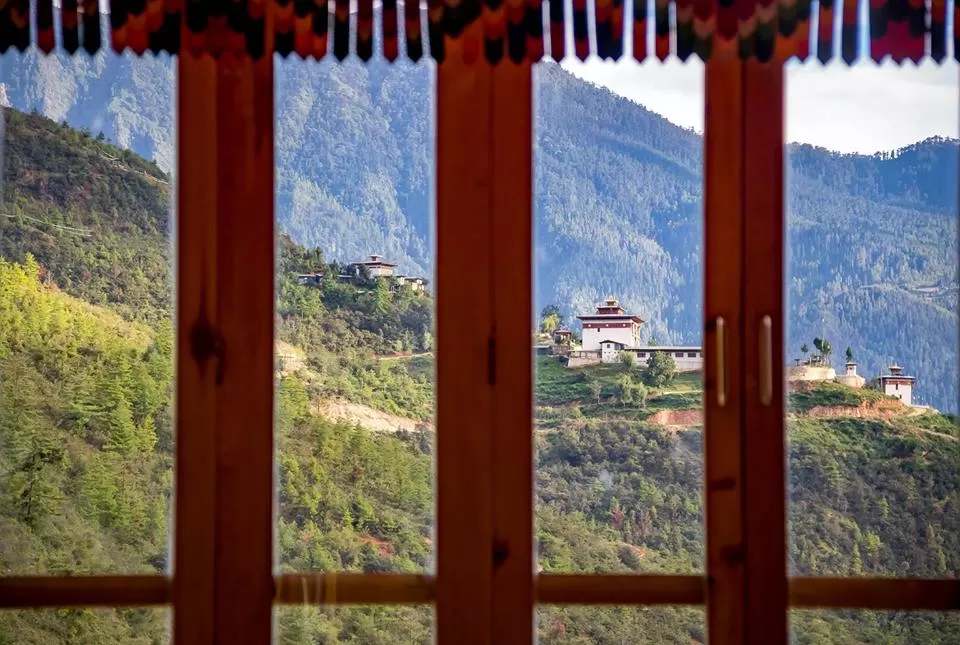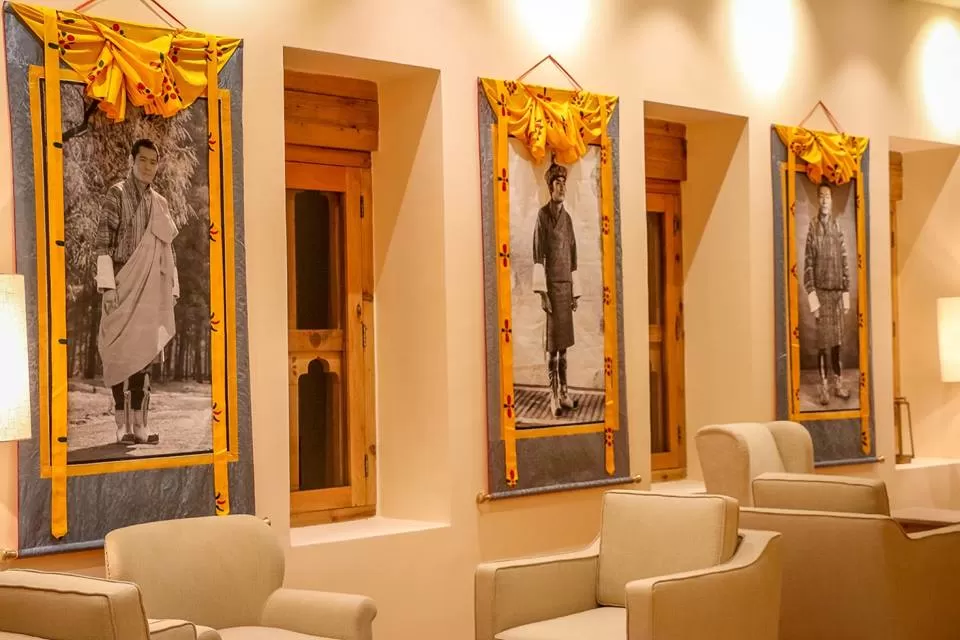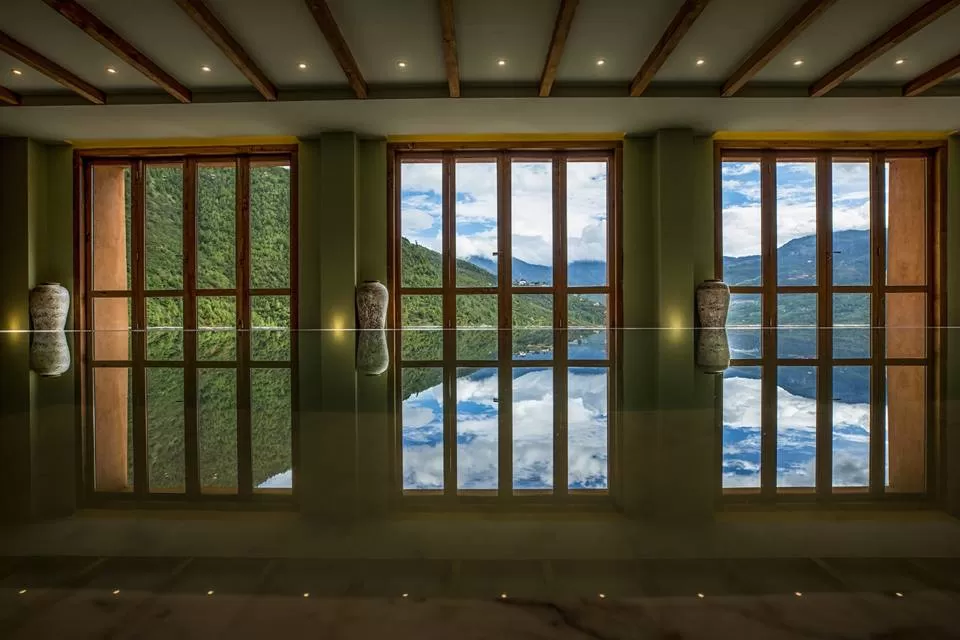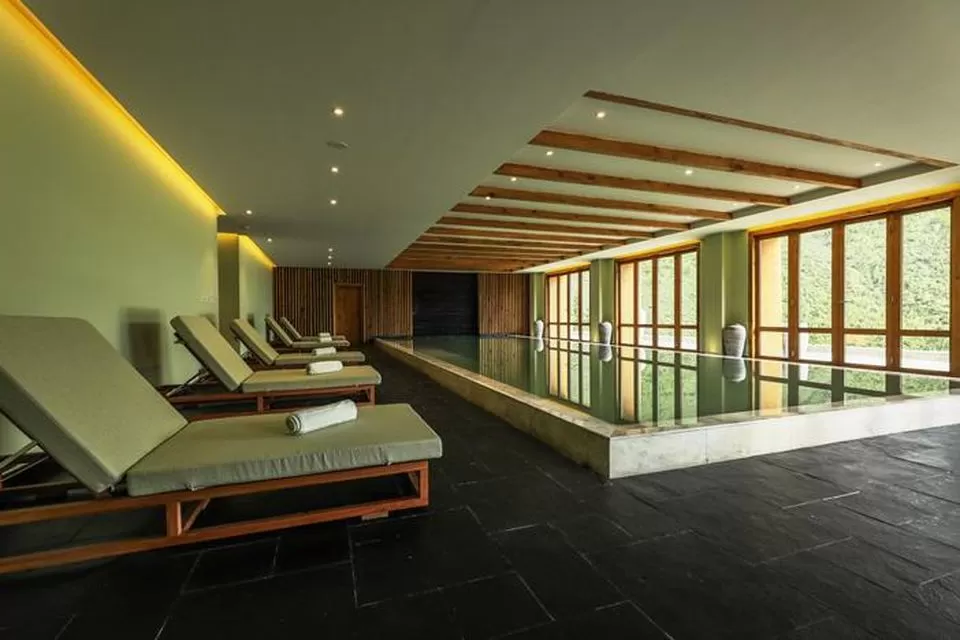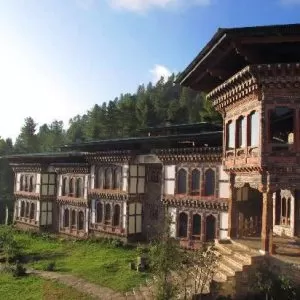 What to Do:
The Spa has 14 treatment beds and also includes a heated indoor pool with underwater music and two in-house traditional medicine doctors ready to individually design a well-being program for each guest. Two private hot-stone baths, saunas and separate steam-baths for males and females, and a gym with wooden equipment are also present here. A huge yoga retreat is also available with in-house instructors 24*7.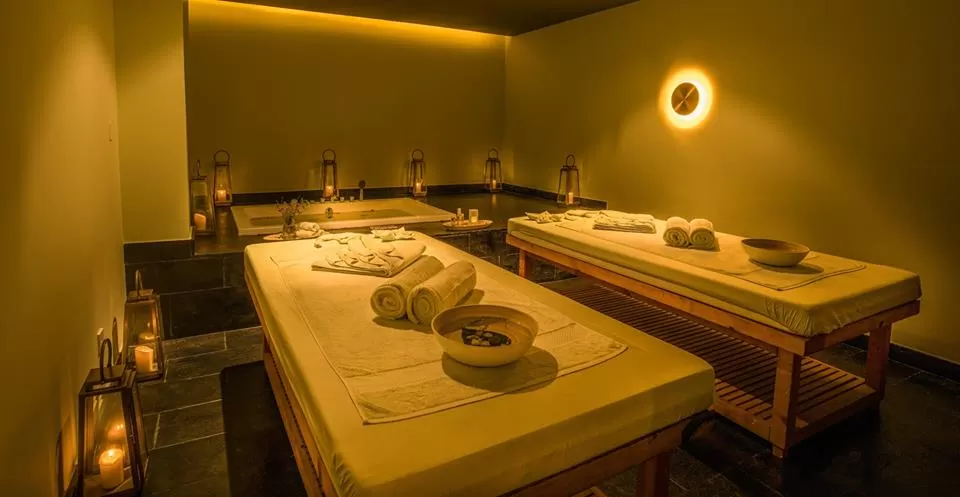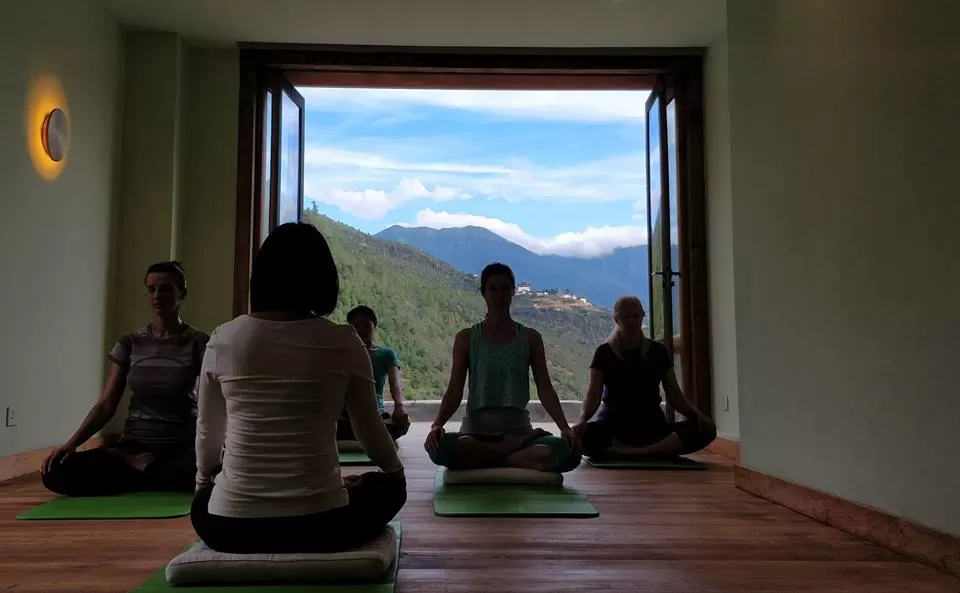 In-house art teacher teaches anything from creating ceramics to painting. Books of all variants ranging from happiness, mindfulness, Buddhism, modern psychology and Gross National Happiness to nature and culture in Bhutan are present in the open-plan library here.
Also find the perfect gift for your loved ones in the boutique which showcases unique Bhutanese products and designs, some of which are exclusively sold at Bhutan Spirit Sanctuary only. The Sanctuary also a multipurpose huge space in the middle of the complex where you can conduct meetings.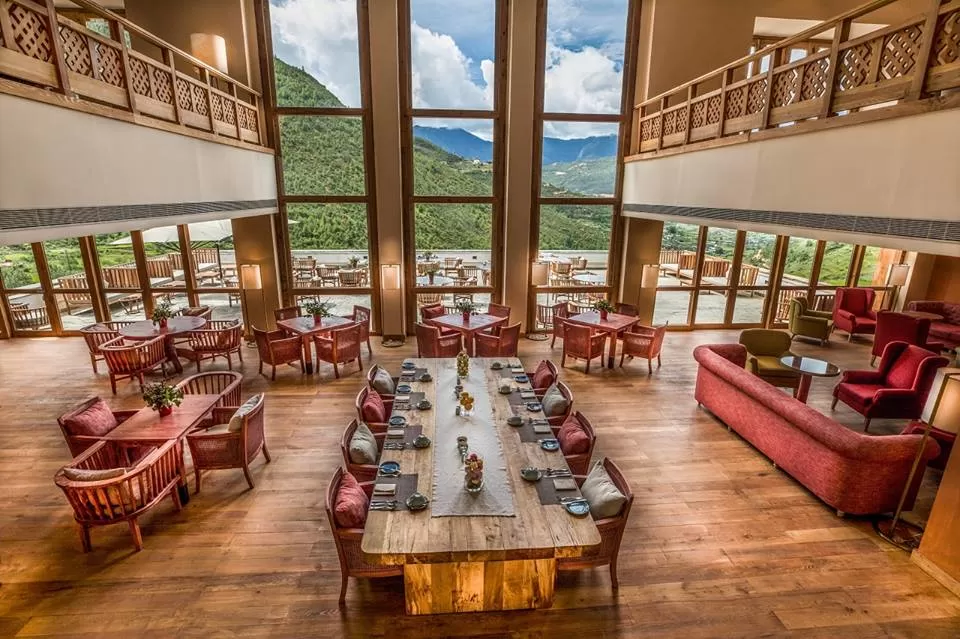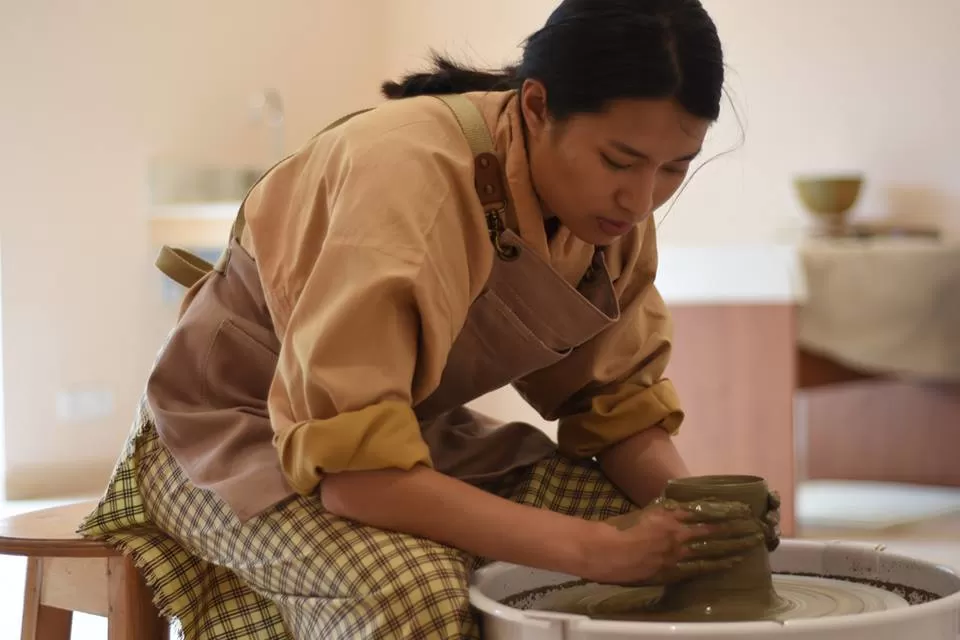 Treatment:
Bhutan is known as the 'Land of Medicinal Herbs' and is considered to be a rich and abundant source of traditional medicine. The Sanctuary's spa brings together the wild medicinal herbs and spices of Bhutan to create healing products. Few treatments that can be named are Kunye (Tibetan massage), Moxibustion (traditional Chinese medicine therapy) and Numtsug (hot oil compression) etc.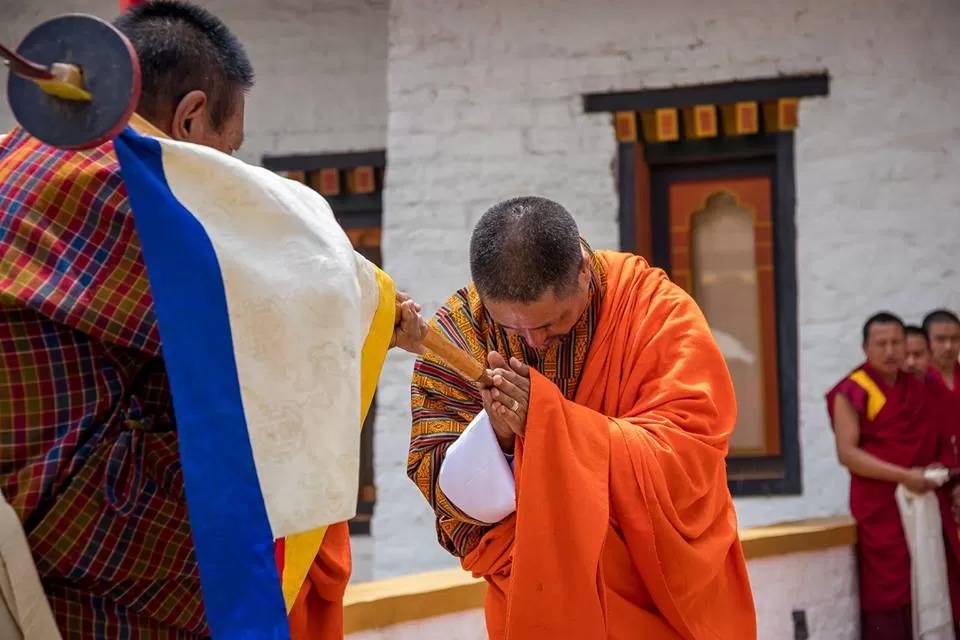 Food:
The cook here incorporates farm to table creations using local organic ingredients, with seasonal fruits and vegetables and herbs that come from the local farmers. The food can be ordered as the way you want and even Non-Vegetarian variants are available. The food is served on a deck in the open climate amidst nature.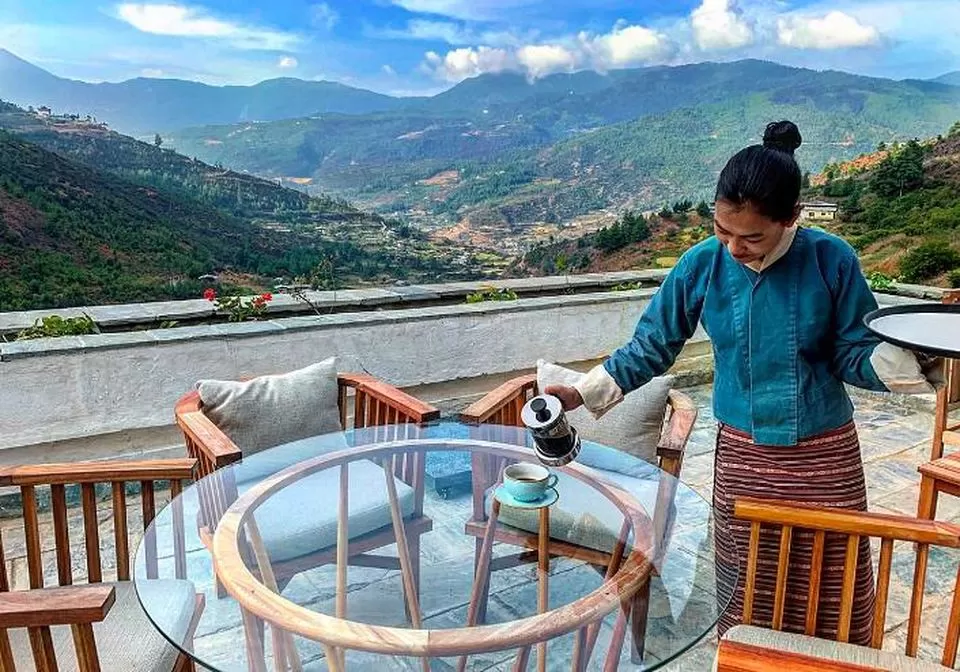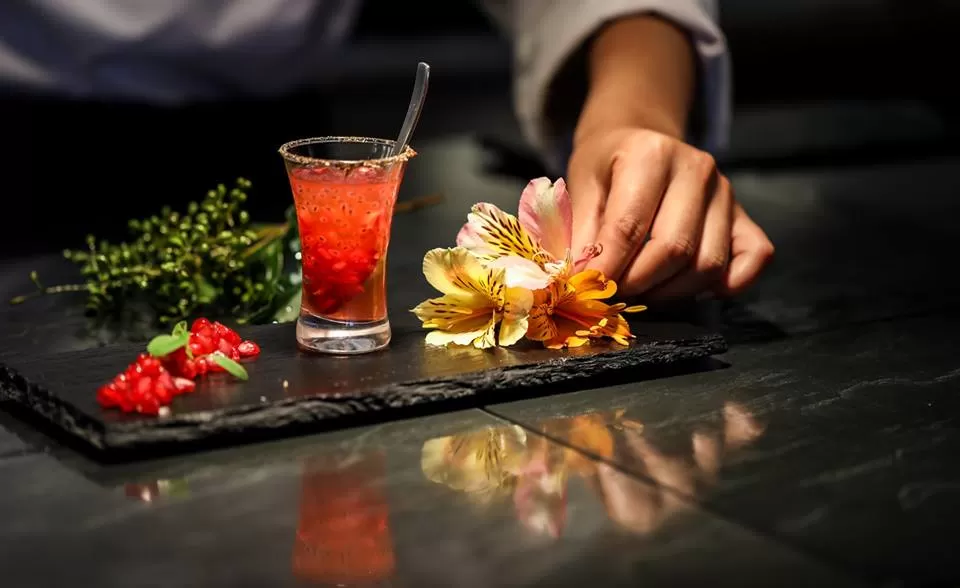 Rooms:
There are two types of rooms named Balcony room and Terrace room and both of them have an amazing view to see for. In peak season the rates are $1,320 nightly for a Balcony Room and $1,584 for Terrace Room.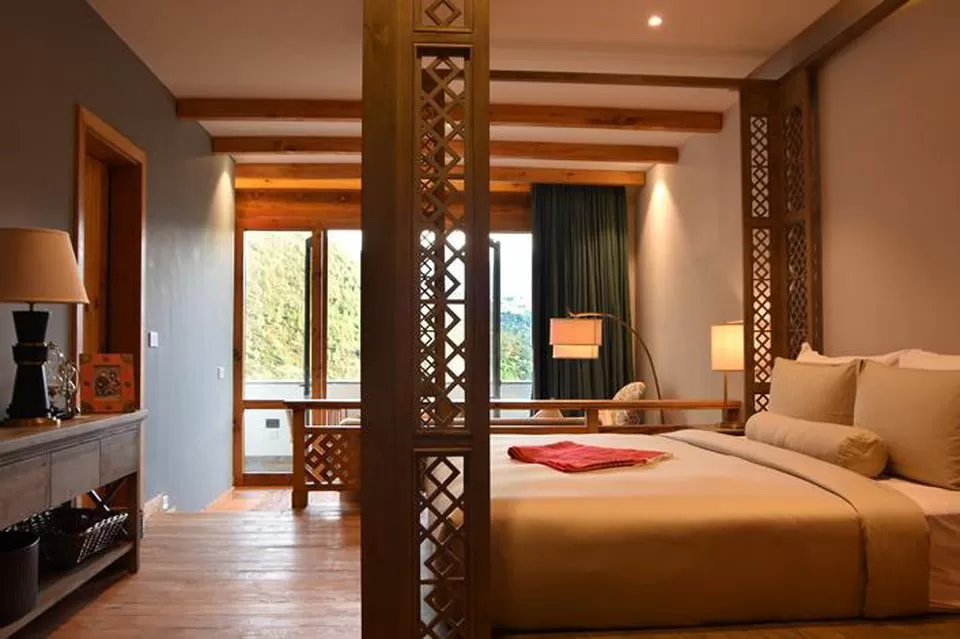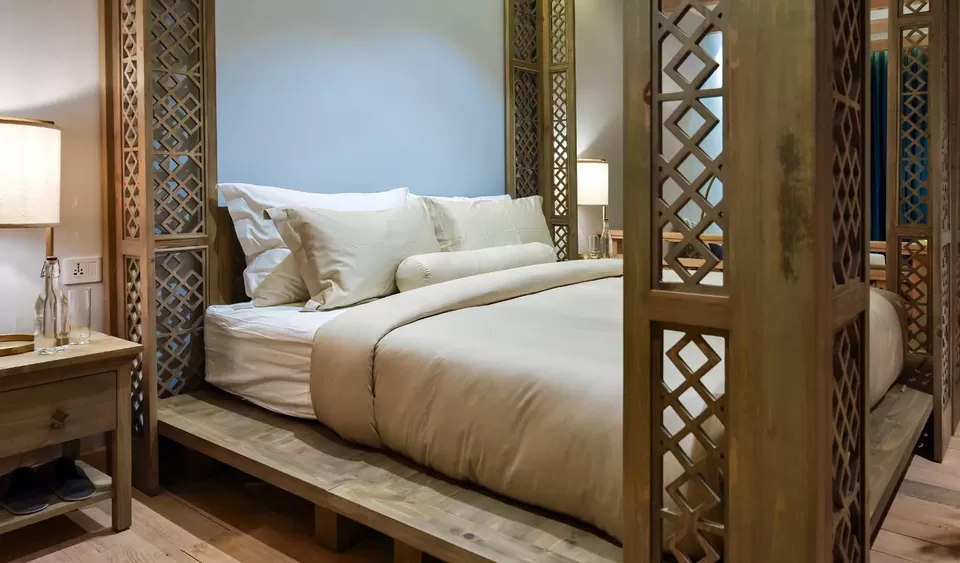 Nearby Places to Explore:
Sanctuary is ideally located nearby the main places and sights of interest. Have a day trip to Paro, Haa, Thimphu and Punakha or even stay overnight before returning to the Sanctuary.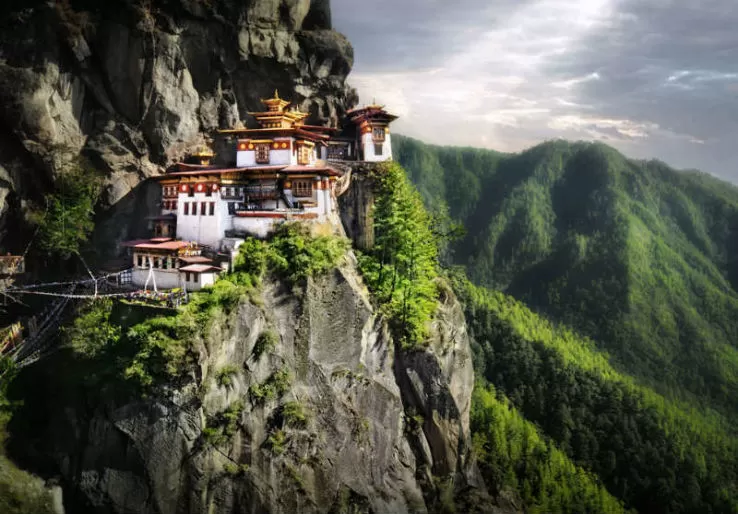 How to Get there:
There are direct flights to Paro from Delhi. You will reach this property by a twenty minutes drive from Paro.
For Direct Booking:
mailto book@ bhutanspiritsanctuary.com or call +975 8272224.
All Image Credits: Spirit Sanctuary.
Have you been to any luxurious getaway which also helped you to get refreshed? Share your story here on Tripoto.
Happy travelling!!!
Frequent searches leading to this page:-
Top Bhutan tour packages with price, Best places to visit in Bhutan in march, Best things to do in Bhutan, Weekend getaways from Bhutan, Weekend getaways near Bhutan, Weekend getaways in Bhutan, Romantic getaways in Bhutan