They say, "go where you feel most alive" and I believed in that and I followed it through.
Have you ever felt that you arrive at a place and actually feel at peace of its serenity, quietness and beauty? This beautiful cottage at Punakha Bhutan which is called Punatsangchhu Cottages is everything for your summer escape.
Located midway from Wangdue & Punakha valley and spread over 18 acres. It overlooks at a Punatsangchu river and has a view of newly planned town around.
The cottages at Punatsangchhu:
This place has a great team of well-trained staff and will make you feel very much at a home. The cottages are very cozy with heaters for the cold weathers, and a great view from the windows and a perfect living and bedroom area that is spacious and comfortable.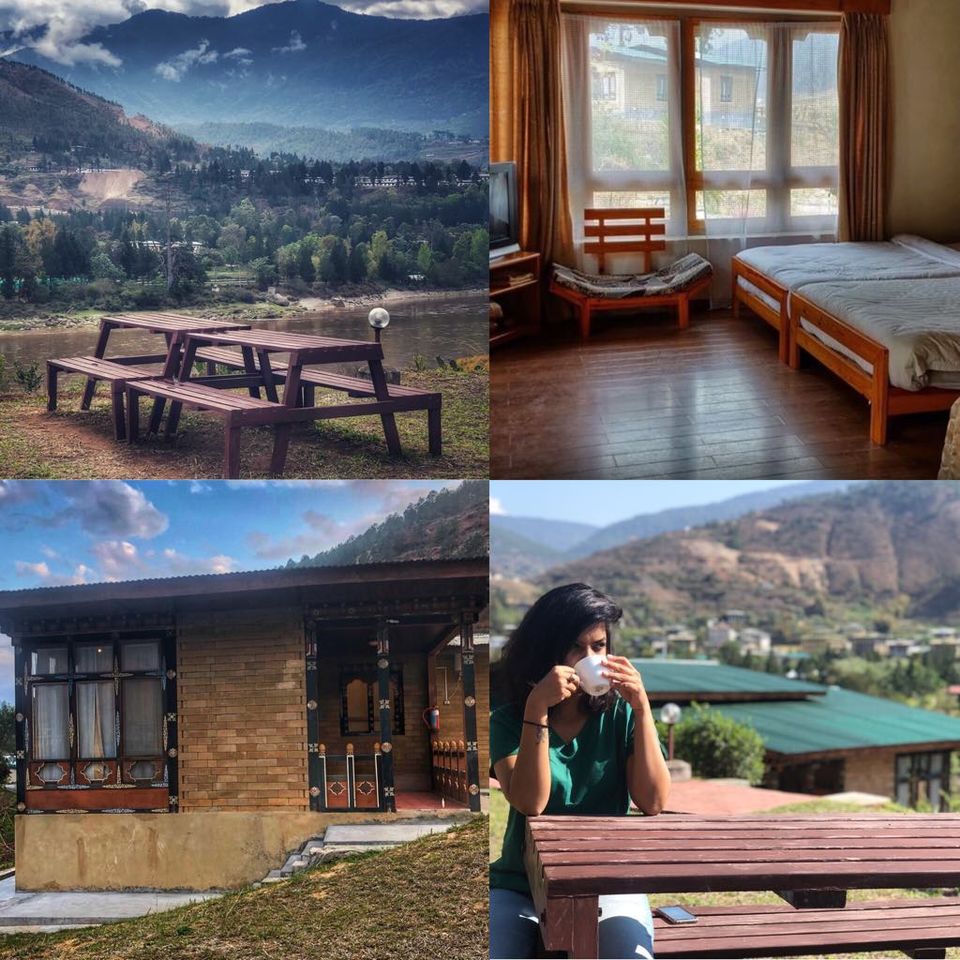 They have all the amenities like Bar, restaurant, laundry services, free internet , room service and much more...
Cuisines that are served:
This property serves the authentic Bhutanese food, The kewa datshi made of cheese and potato is a must try. Other than Bhutanese food they also serve Chinese, continental and Indian cuisines.
coffee's are something that is also a must try. Sipping a coffee while you watch the river flow by on a outdoor benches will make your evenings perfect during the sunset.
Cost:
They provide three types of room: 8 numbers of Standard Rooms, 14 numbers of Delux Rooms and 2 suites.
Standard: 2300 to 2800 INR depending on the season
Deluxe: 3300 to 3800 INR
Suite:4500
This includes breakfast complimentary and has additional 10% tax.
Best time to Visit:
March to May: Spring is considered to be one of the best times to visit Punakha. Nature lovers will enjoy the spring blooms which blossom all across the city. if you want to experience the snow and cold weather you can try it around January too.
How to get to this cottage:
By air :The best and fastest way to reach Punakha is to take a flight to Paro International Airport and hire a shared taxi or bus to Punakha Valley. Punakha is 123.8 km away from the Paro International Airport. You will have to stop at Thimphu for immigration
By Land: You can rent a car from Phuentsholing to Punakha if you are crossing the border from India. it is a approx 6 hour journey by road and you can experience the beautiful view of Himalayan range along the way.
What to see around: