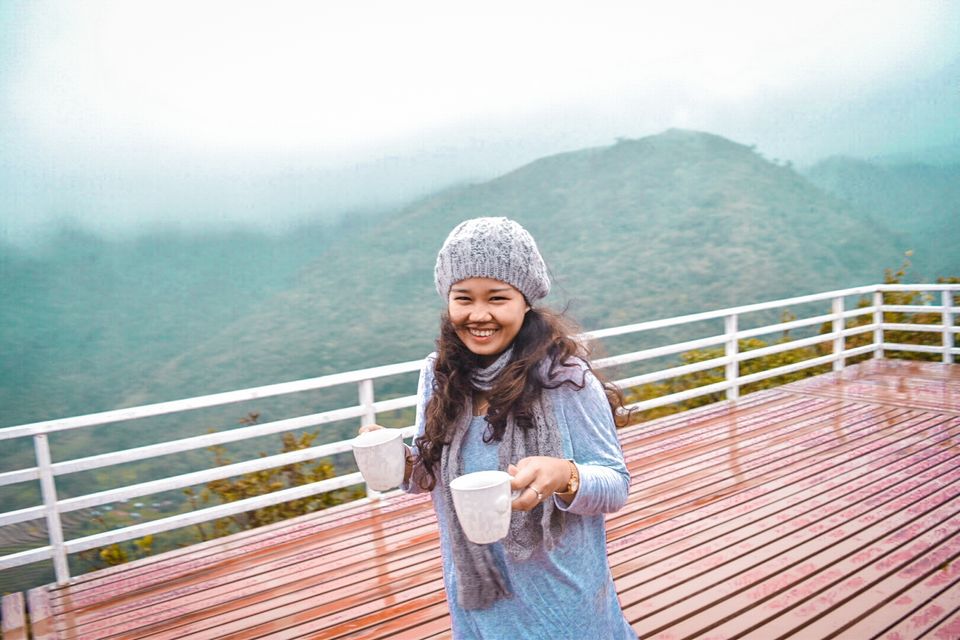 Zigzag road, high altitude, Pine trees, morning fog, great mountain view, fireflies and the breathtaking sea of clouds(if you're lucky enough) are some of the things you can expect before coming to this refreshing place.
Jomax peak is located at the heart Don Salvador Benedicto in Negros occidental, Philiipines. It's an hour drive from the city of Bacolod and you can get there via bus.
Once you arrive, you will have to hike a bit to get to the viewing deck. This place is perfect for chilling with free overflowing native coffee and massage(not free). You can stay here for a day trip or rent a tent(they dont have rooms) for overnight stays. You can request for a bonfire at night and order your food from their approachable staff. It's my second time coming here and i can say that this is one of the places i love going at. The relaxing breeze from the trees and mountain ranges are soothing to relieve you from the city stress. Just remember to book your reservation before coming here since they don't allow walk-in guests most of the time.