When I was discussing my Europe plan with my brother, he strongly suggested us to stay a night in Bruges instead of a day trip. I cannot thank him enough for giving that advice.
Bruges is a small town in Brussels, with beautiful architecture, cute canals, whimsical horse carriages and most of all, it has that quaint charming feel you just can't help but fall in love with.
We took a train from Amsterdam to Brussels and then an intercity train from Brussels to reach Bruges. There was little confusion whether the train we sat in would take us to Bruges and another Spanish speaking couple also had doubts about their destination but we weren't sure where they wanted to go. Turns out we were in the correct train and the Spanish couple had to get down at the next station!
Once we got down the station, we took a tram to the city centre. We were again unsure where to get down but a gentleman in the bus showed us where exactly to get down after we showed him our hotel address. Okay, a secret between me and you (the readers). No offense but he stank to heavens. All I could do was not puke as he smelt so strongly of fish. It was more evident when he talked and I think he ate some freshly caught fish for breakfast. But he helped us so never judge a person by their smell.
The main market is called Grote market.
After we got down from the tram, we walked for about 5 minutes, crossed a bridge and reached our hotel. It was located just behind the Basilica and the location couldn't be better.
We reached early and the check in wasn't until later so we left our luggage in the hotel and set to explore this cutie patootie. The city centre was quite the sight. Let me paint the picture for you. A stage set for some concert. Horse carriages being drawn and tourists eager to catch a ride. The same group of tourists cycling away to glory chattering excitedly. Many food trucks providing fries, burgers and sandwiches for budget conscious folks like us. Ah, if only I could go back in time.
We had fries and burger for breakfast. Yay vacation, screw healthy eating! Strolled about in the city centre area for a while and went back to the hotel for check-in. We had a refreshing nap and set out for lunch and further sightseeing.
We had lunch at McDonald's because everything was so freaking expensive in Bruges. Do not be fooled by the innocent look of this town. The price of even a simple sit down meal will make you sweat.
After the meal (God bless McDonald's), we walked along the beautiful canals. Bruges is such a city that you need not do anything in particular but just walk along the canal admiring the surroundings. That was precisely what we did.
What Bruges had to offer:
We booked this bus tour for an hour that takes you around the whole city, including the interior lanes. It is a great way to look at the city at a glance if you ask me. You can also pay 20€ and get into the bus on the spot.
It was a pretty warm day and I must say, it felt great sitting in the air conditioned coach listening to audio commentary on the history of the wonderful Bruges and gazing into the magnificent streets.
After the pretty great bus ride, we hit the Bruges streets for window shopping. There were so many designer shops and it would be upper scale shoppers' paradise. There were lots of chocolate stores too but we saved ourselves for the big purchases in Brussels. Also the historic centre of Bruges city is a magnificent sight to behold.
And just like that, it was late evening aaaand my birthday in Indian time. And we chose to celebrate it by going out for dinner in an Indian restaurant! The restaurant was way tok average, the food was okay (we had some chicken curry which came with complimentary rice and husband had roti) and the service was horrible. I was still happy because nothing beats Indian food. Oh btw the restaurant's name is Tajmahal.
We then walked back to the hotel and called it a day.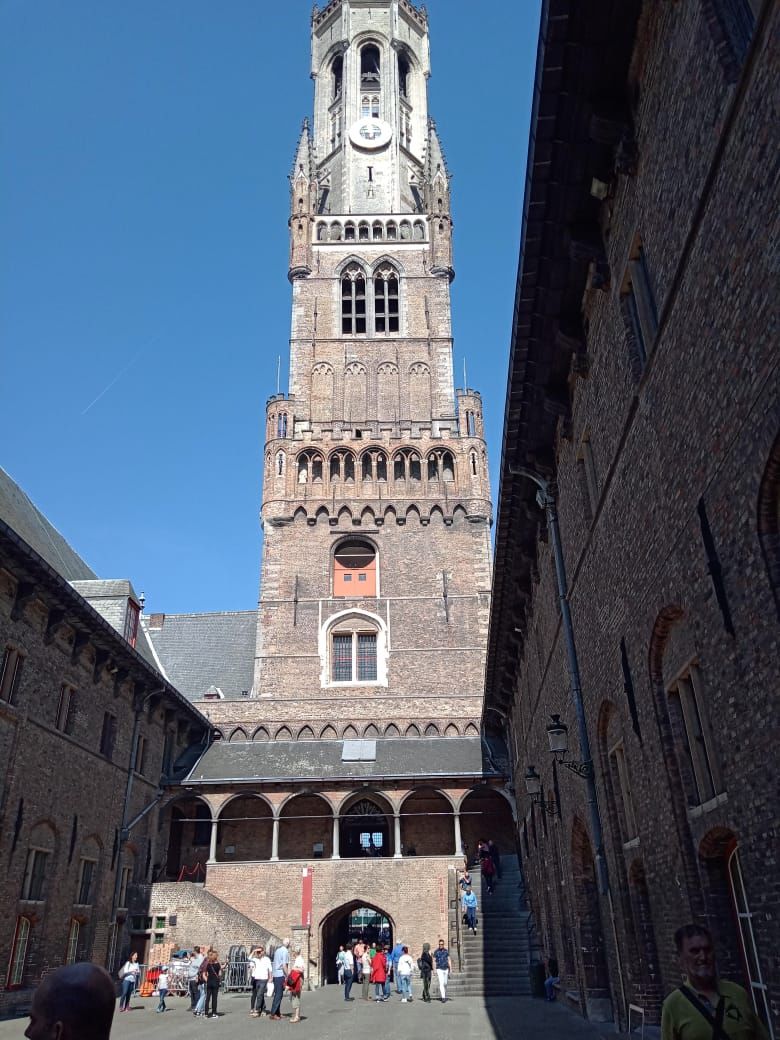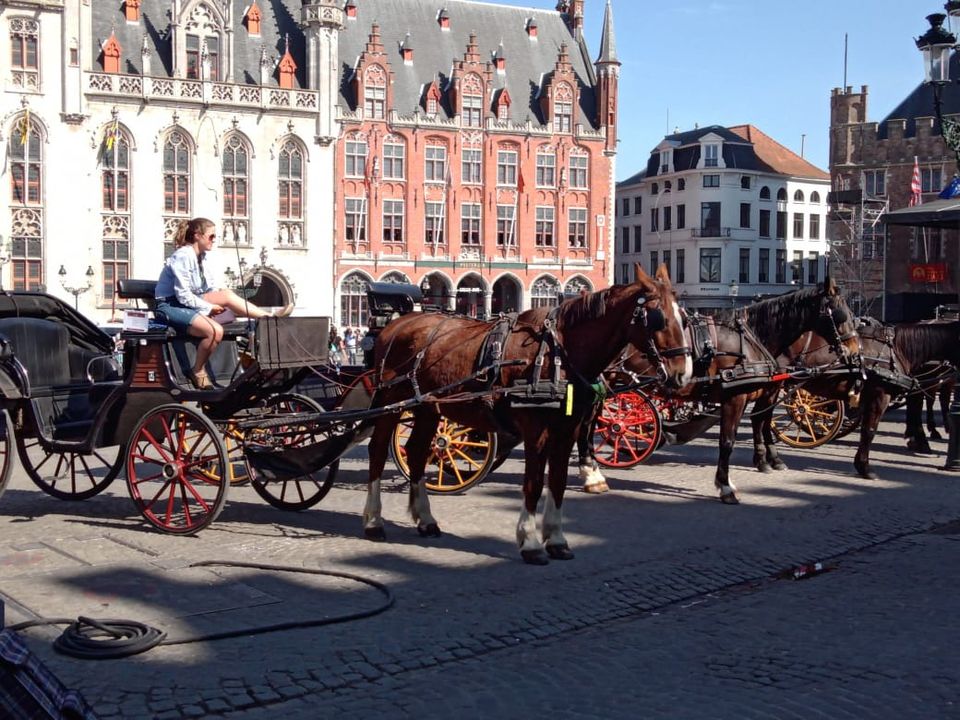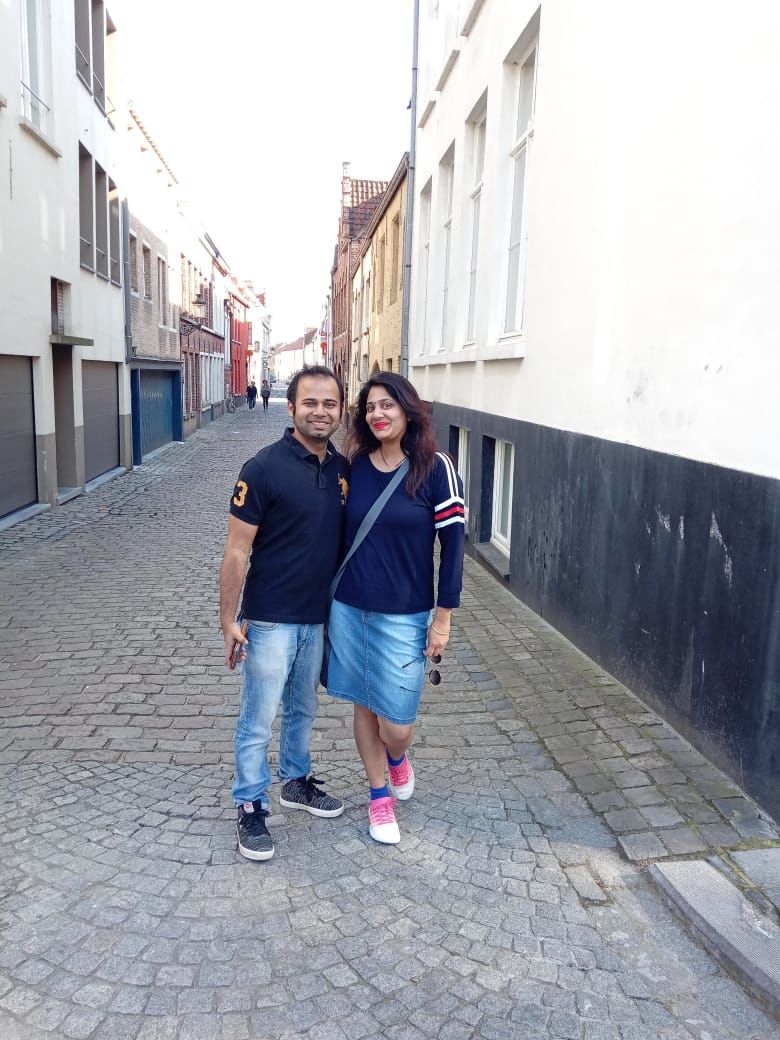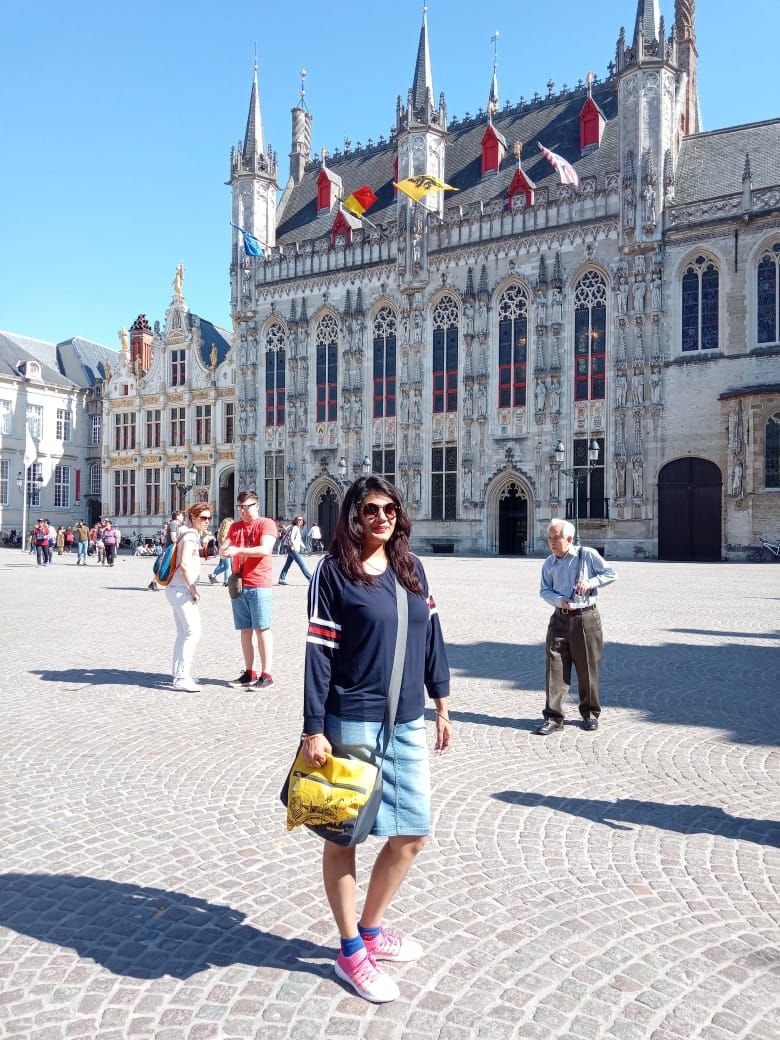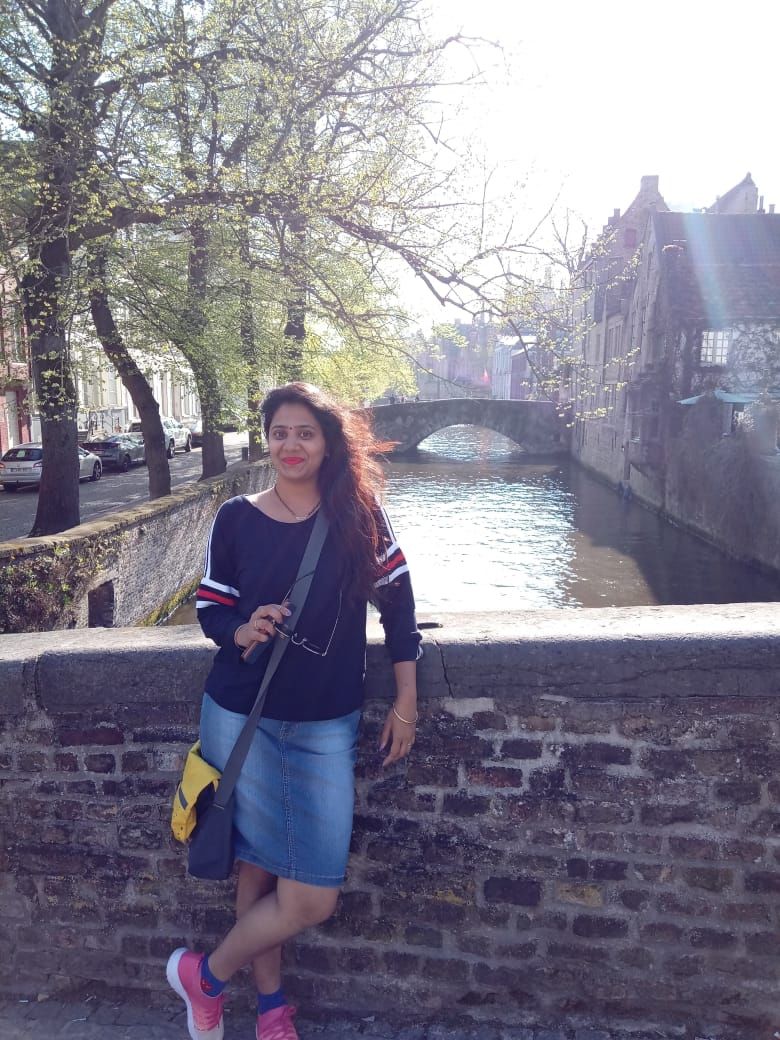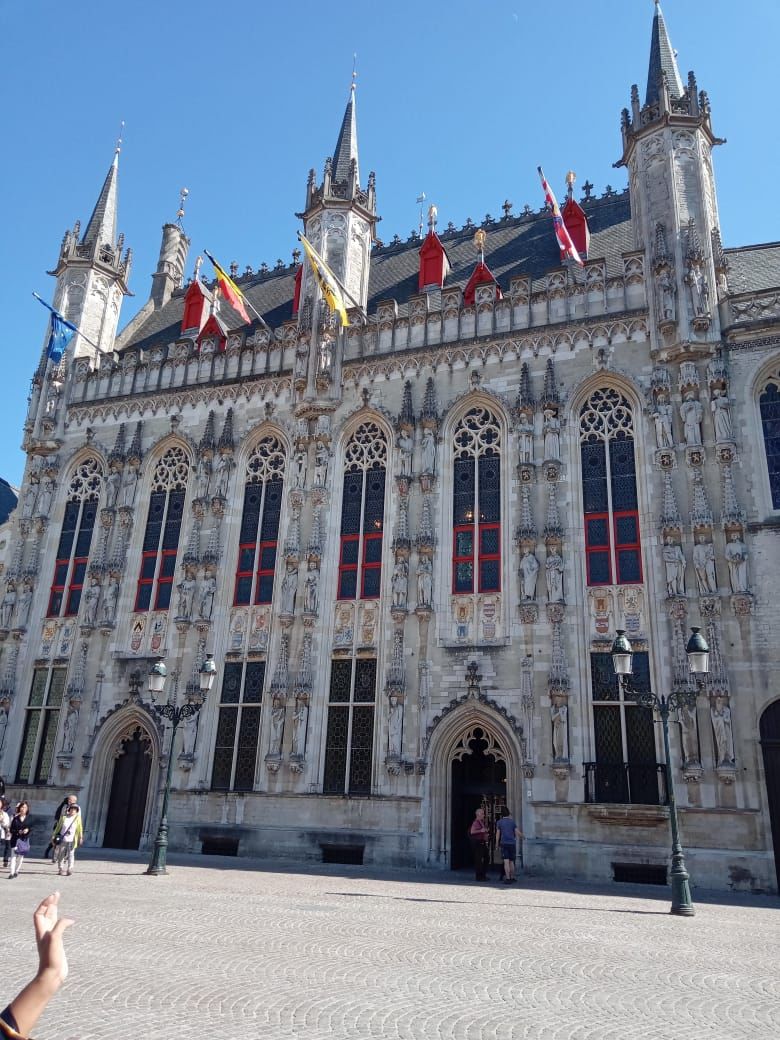 The next day arrived bright and shiny and the weather couldn't have been more perfect. We had breakfast at the hotel and proceeded to visit the basilica. It's known as the 'Basilica of the holy blood'.
It is a fairly small church and holds the standard beauty of all European churches. Stained glass, intrinsic design, you get the picture. We spent about 15 minutes there and exited.
We then checked out of our hotel to catch our train to Brussels.
Approximate expenditures in Bruges:
Hotel-Rs 4500 (book ahead and you will get a much cheaper price; our travel agent goofed up)
Meals: Rs 1000 per meal (McDonald's) and Rs 2500 (Indian restaurant)
Bus tour: Rs 3200 for two
Train tickets: Rs 2400 for 2 (Bruges to Brussels)
Rs 5760 for 2 (Amsterdam to Brussels to Bruges)
Although we did find everything very expensive, the food, the horse carriage ride which we didn't opt for, I wouldn't miss this gem of a city for sure.