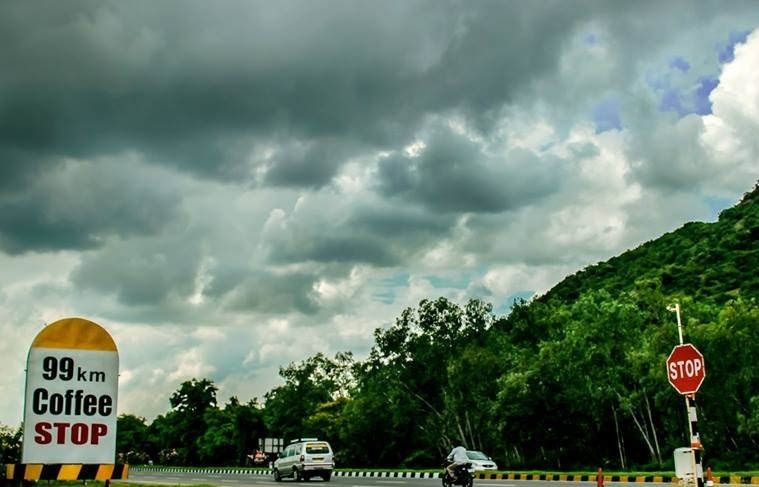 Hi everyone, it's been a while I updated this blog because was occupied with my new job and didn't had much time. But, today I comeback here with a interesting post on a cafe that makes us travel back in time.
Taking rest is mandatory when we are on a road trip. As a general rule, it's best to take a break of at least 15 minutes every two hours, to ensure you stay alert and avoid the associated risks of driving for too long without a rest. Rest can differ from person to person, few likes to have coffee, few likes to have a snack and few likes to smoke. If you are a coffee lover and if you are driving in NH-45 (Chennai - Trichy route) then you must definitely hit "99km Coffee Stop". This cafe is 99 km from the capital city of Tamilnadu, Chennai and so the name. This cafe initially was a coffee stop but now they have a restaurant too.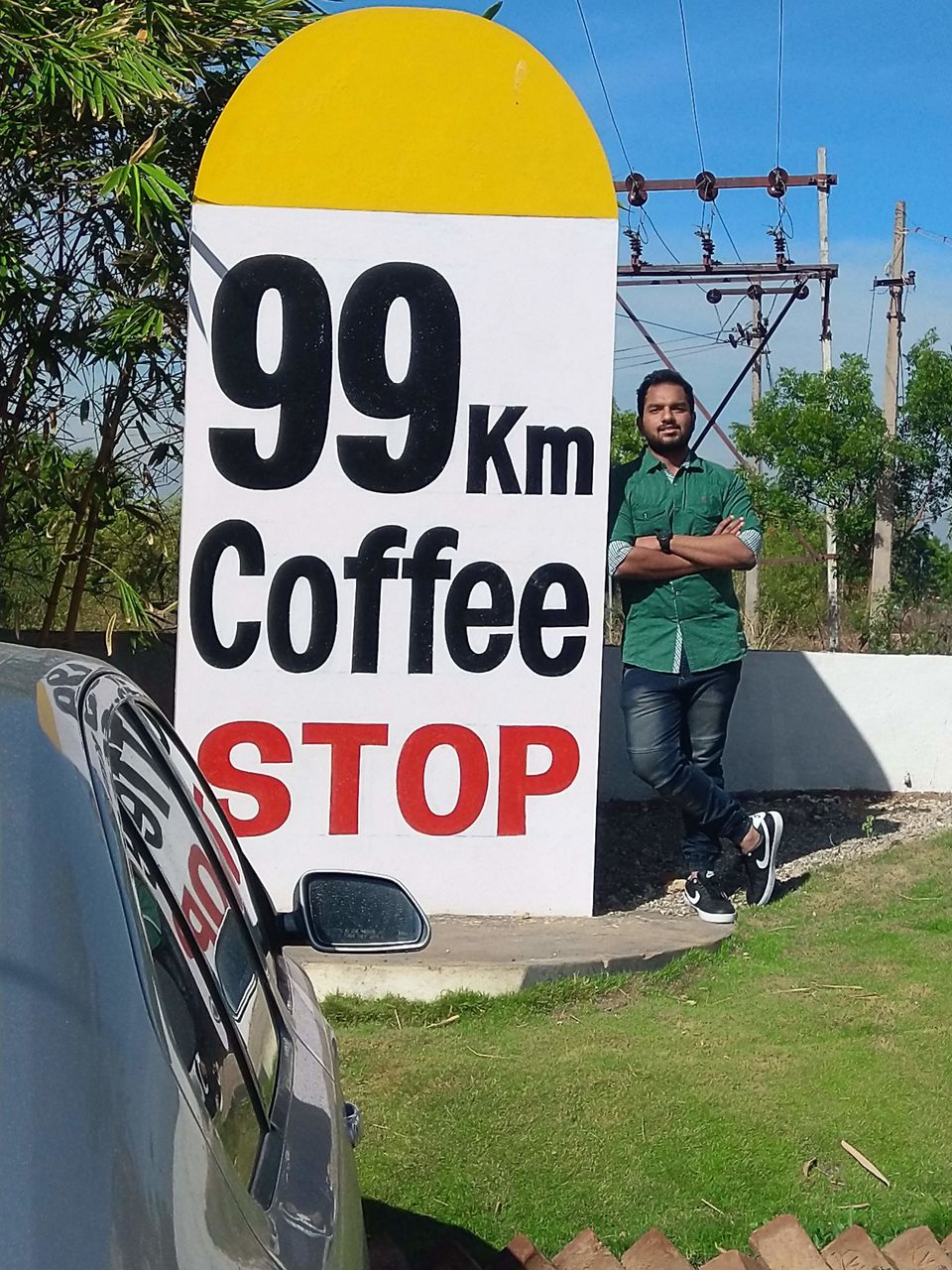 First, lemme start with the coffee at this place. This place serves authentic South Indian filter coffee, tea in a copper coffee set. People also call this place as "Coffee Magic". Their food joint offers variety of organic millet foods without loss of taste or burden on your purse. Mr. Mano Solomon, a retired air force personnel is the founder, takes care of his visitors like his own family. I can say he is a man with social responsibilities. Why? I'll discuss that later in this post. If you are here for the breakfast, then you must try their Mini Tiffin. It is filling and constitutes of Atukula Upma, Organic Vada, Mini Dosa, Kheer, etc. Another must try dish here is Plantain Flower Vada a.k.a. Arati Puvvu Vada in Telugu. Other traditional foods include Barnyard millet pongal, Dosas made from Balloon Vine leaf (Buddakakara), Indian Pennywort (Saraswati aaku), Climbing Brinjal (Alarkapatramu), Tender Coconut Kheer, Foxtail Kheer (Korralu), Herbal soups, etc. One can also have momos, fresh juice, milkshakes, etc.
Now lemme tell you about the drinking water served here. Ya! that's right I must say about the water or water varieties served here. You can taste Jeera water, Omum Water, Vattiveeru water, etc. Jeera water and omum water can be used as an alternative for those who use to drink ENO after their meal as it helps in digestion and weight loss. Vattiveeru water is a must during summers as it regulates your body temperature. Apart from this you also get mineral water :) .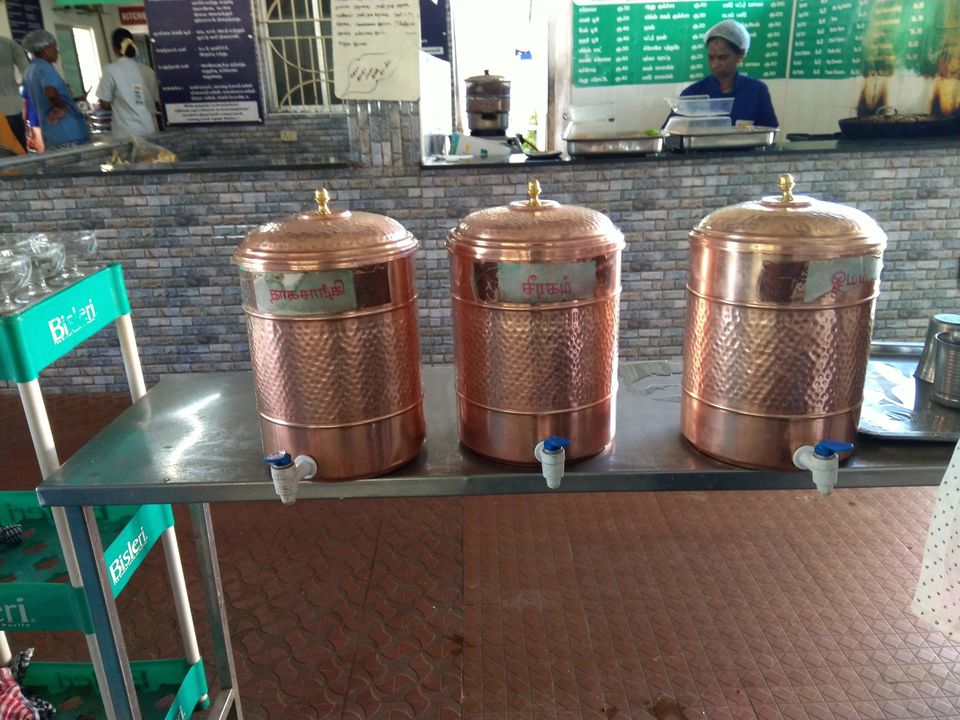 Remember I was saying about social responsibilities? Yes, this cafe sets an example for Women Empowerment. About 80% who work here are women. They also have two shifts (5:30 AM to 1:30 PM and 1:30 PM to 9:30 PM), in this way they can also take care of their families. Most of them are from the villages nearby. One can also buy organic foods available here at reasonable price. Also, this cafe allows outside food. They have a separate space for this.
Lemme remind you that if you are expecting a high funda city cafe, this is not the place. But, if you want healthy and homely food, then next time you plan a road trip via GST, do not forget to include 99 Km Coffee Stop in your itinerary.
See you in the next post.
Happy trails!