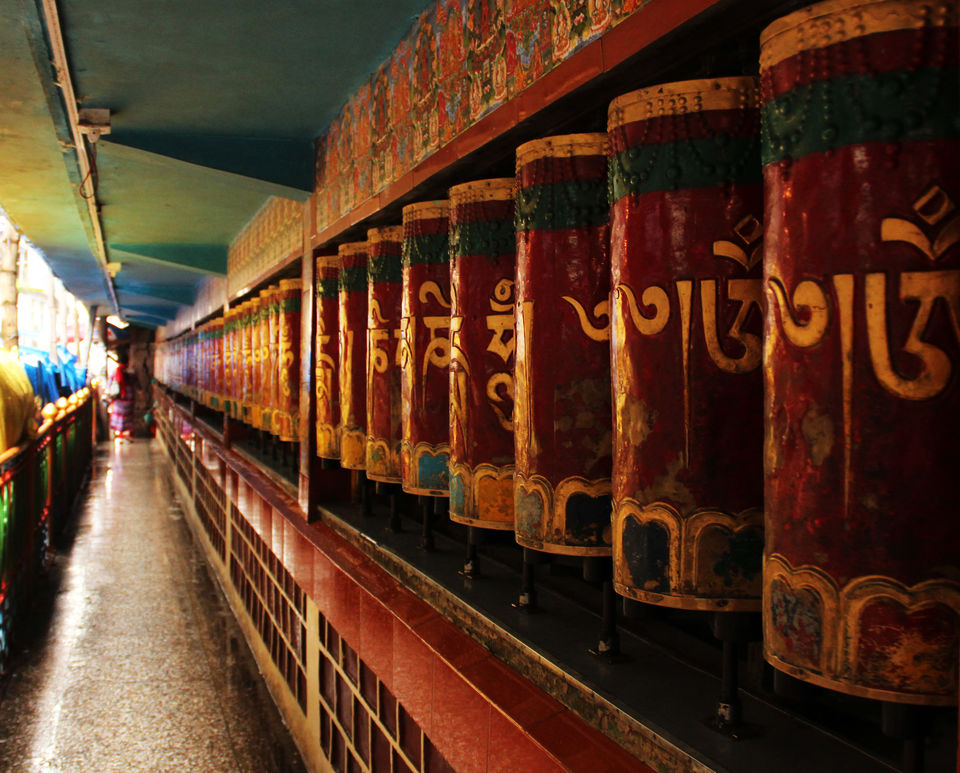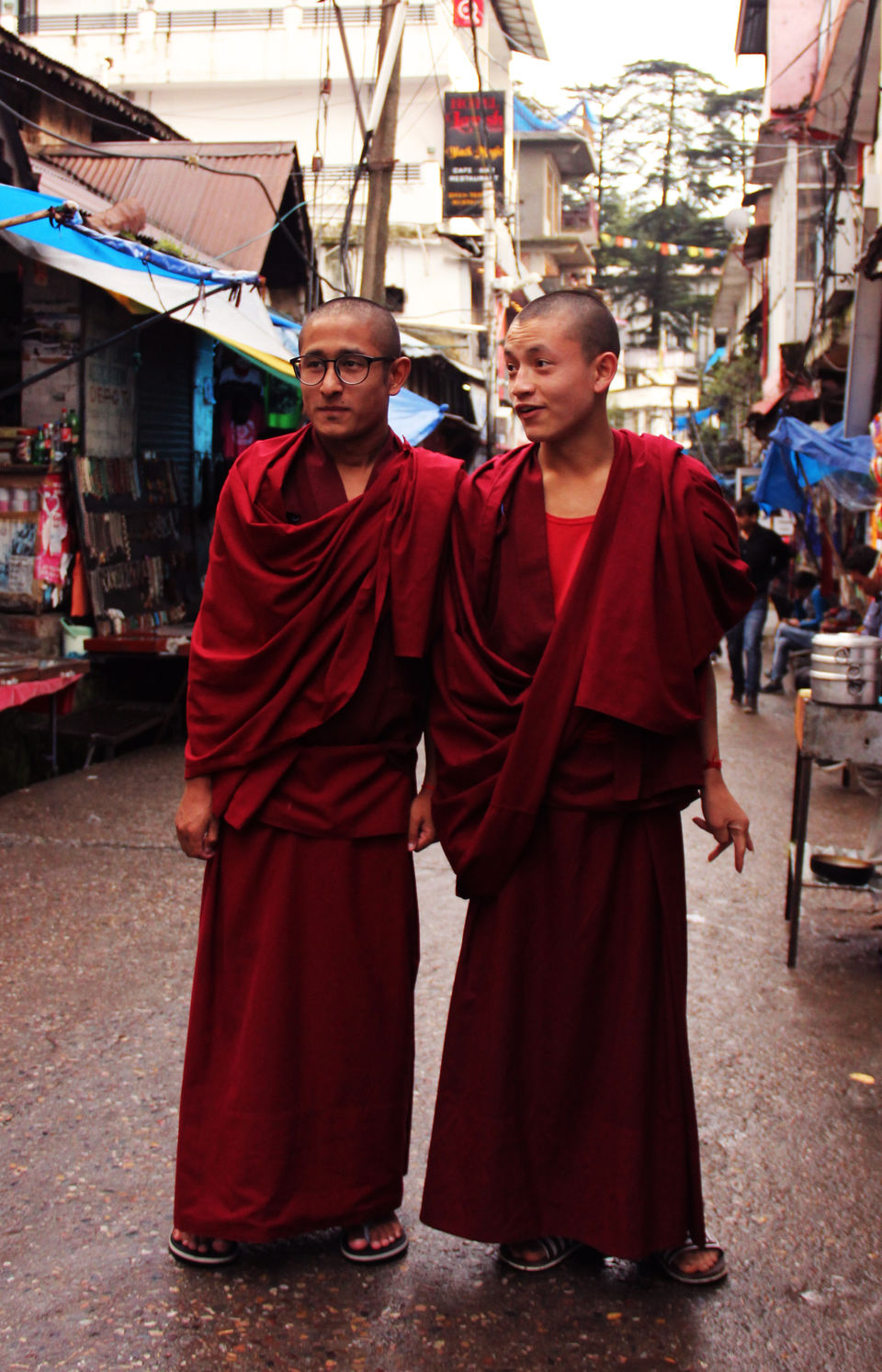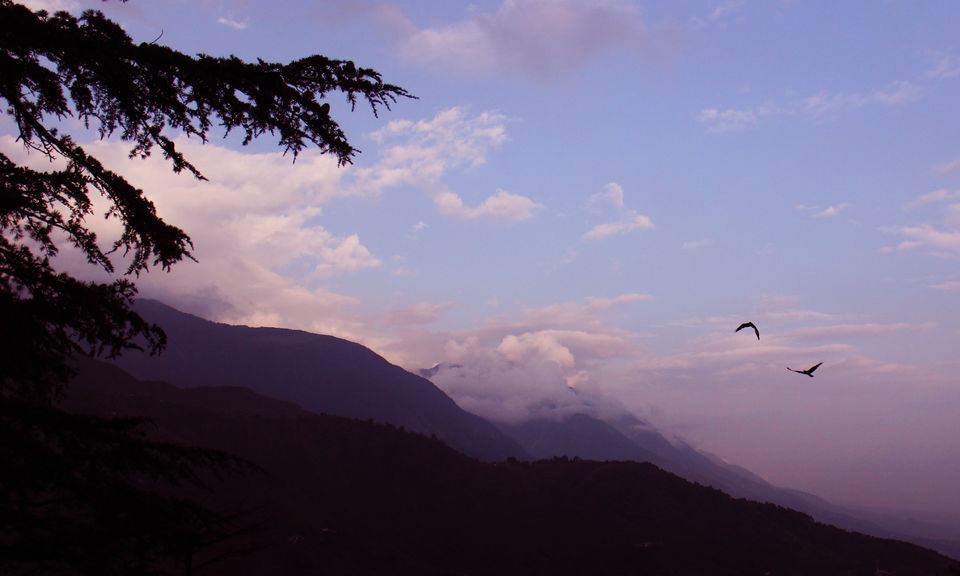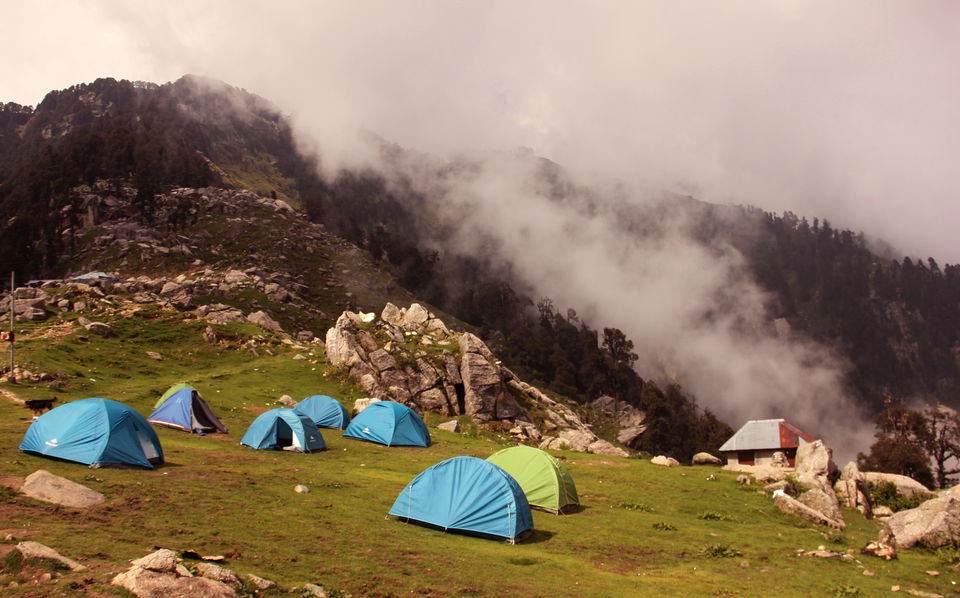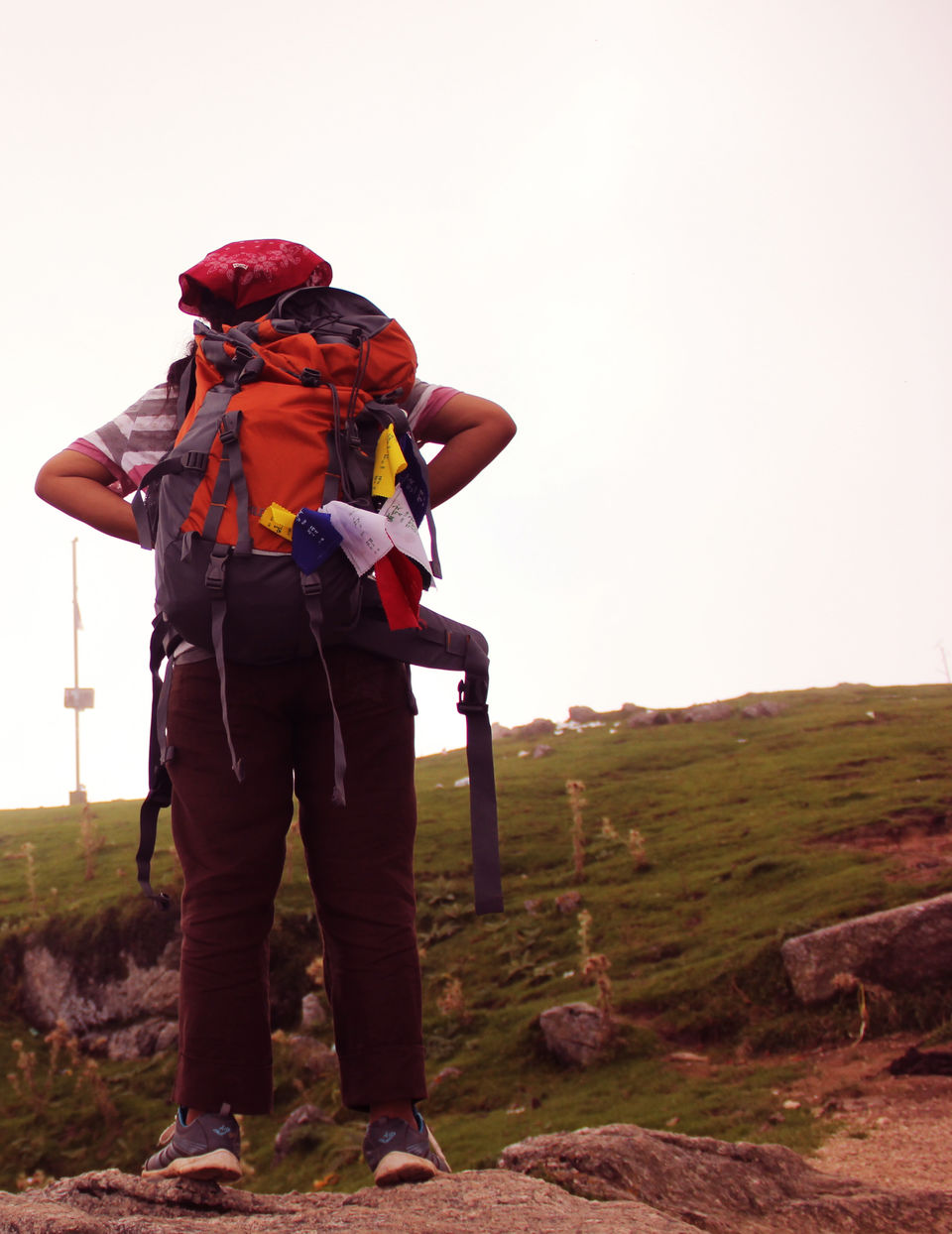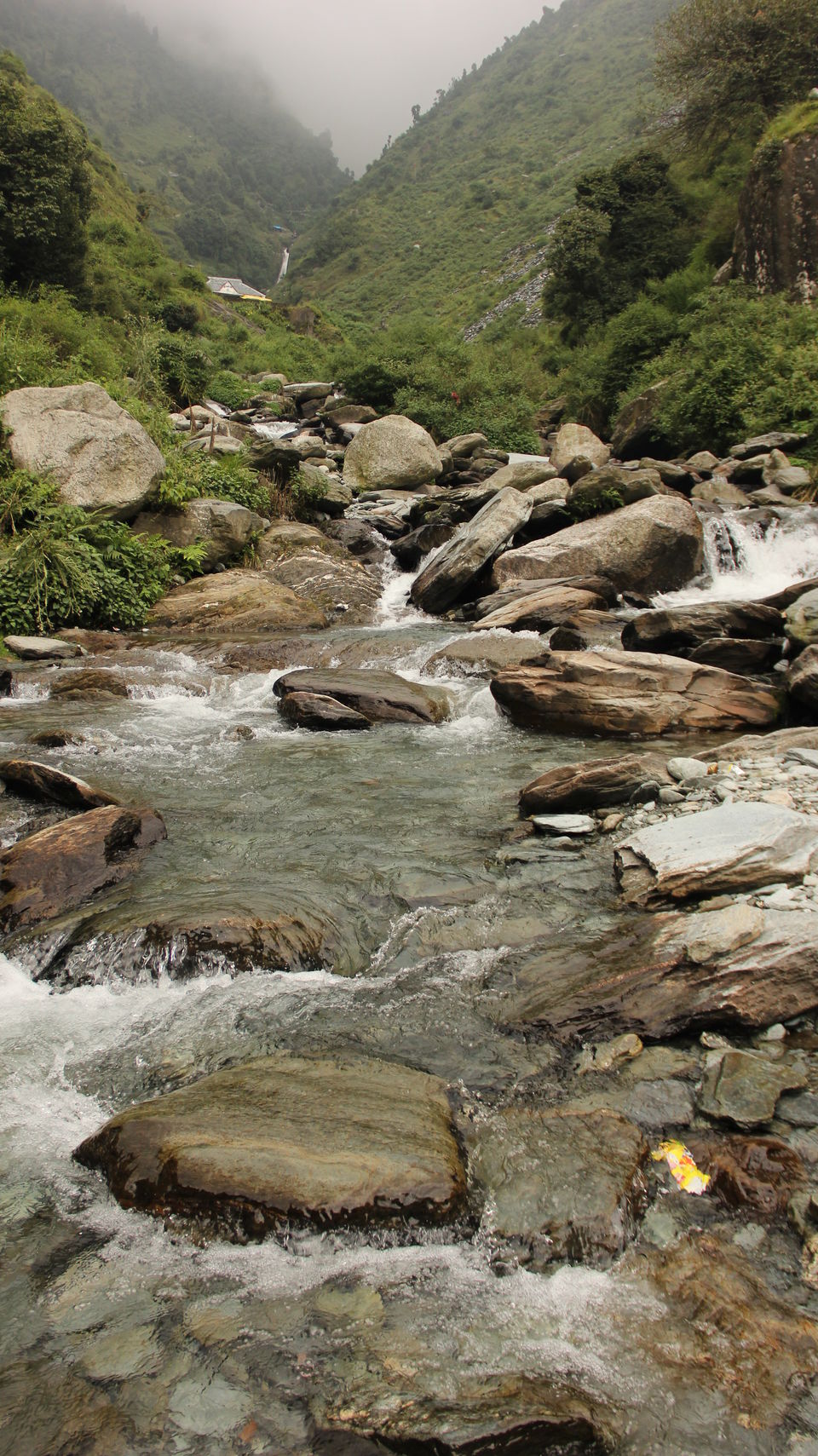 It was 4 in the morning when I left home with a tummy full of mingled feelings. I remember clasping my Baba's hand tightly as the auto rickshaw made its way through the dim lights and the quiet streets of Mumbai. At the airport, the final call for boarding made me anxious. There is always something about airports and stations. For me, it probably was a sign of a newer and brighter beginning. I took a deep breath and walked towards the airbus. 'May the next few days be a period of magnificent transformation', I reminded myself of a quote I read on Facebook. Seven hours and 30 minutes later, I found myself in an unknown land.
It takes two local buses and a jeep to reach Mcleodganj from the Gaggal Airport at Dharamshala. Most of the buses refuse to stop at the Airport Road.  This left me with no choice but to stand in the middle of the road and shout desparately till a bus stopped. That worked. The bus was too crowded for me to sit inside. I climbed on the roof. Me, my backpack, my camera, and ten unknown locals with me. And that it how the journey commenced. Travelling in Himachal, I realized, is too cheap. And if you do not have a problem with walking 3 to 4 kilometres, you are sorted. Staying at Mcleodganj will not burn a hole in your pocket. There are dormitories and hostels and inexpensive hotels all over Jogiwara Road. And for someone like me who detests shopping while travelling, it is a boon. I don't remember spending more than 1500 rupees in 5 days (including food and travelling to the local places). My itinerary lay in the hotel room. And the one thing that I learnt from solo-travelling is that the best way to explore a place is to have no plan at all. The first day at 'Little Lhasa' was pretty much about going to exotic and hippy cafes. The efforts to get myself to like Tibetan food went in vain.  Momos were bearable though. Also, maggi noodles and Masala Chai always works. The second day was all about exploring the Tibetan culture in the famous Namgyal Monastery, running behind cute Monks to click photographs and then getting treated with a cup of Tibetan Butter Tea by them.
The third day of the trip gave a new direction to my life. Even though those Tripoto stories highly inspired me, surviving a trek alone is something I thought I could never dare to do. Thanks to a fidgety-feet person I met a year and a half back, who taught me the tricks of trekking perfectly, and believed in me more than I did. I lost my way and accidentally took a complicated route. The forest was dense and the eeriness activated my sweat glands. That is when Bollywood movies came handy. "Koi hai?!" always works. An old man and his dog heard me and guided me. But they were not the only ones to do that. I met a 70-year-old Classkei from Holand who comes every year for the trek. She took me till the Gallu Devi Temple, which is supposed to be the point from where the main trek starts. Everyone has a different motive for climbing the mountains. So what was my reason? I thought. It is only when I reached the summit that I got things figured out, in life. The twists and turns of the breathtaking Kangra Valley, are great teachers. The rocky trails of Triund, 2875 metres above sea level, overlooking the mesmerizing Dhauladhar Range, will take your breath away. The Deodar trees protect you. The clouds come down to hug you. The greens give you hope. The tranquility makes life easier. So I stood at the summit, soaking in all the spectacularity unfolding in front of me. The mighty hills formed beautiful silhouettes, right out of those 2nd grade drawing book pictures carelessly done with crayons. For someone from Mumbai, who is almost always around people and noise and chaos and confusion, I found myself falling in love with silence, and enjoying my own company. The trek gave me new friends. One from Japan, two from Israel, one from Kanpur and four from Delhi. These friends that we make in the course of our journey mean a lot to us. We know we will never probably meet them again. But something in us changes. Something in the mind shifts.
Today, as I write this, I feel more confident than I was before I packed my bags and left to explore myself. I have scaled the rocky roads at midnight, sat near the Dal Lake post dusk and contemplated, quenched my thirst from a waterfall, flirted with monks, slept at the edge of the mountain, enjoyed a bike-ride with a hot stranger, been treated like a queen by the locals wishing me 'Good morning beautiful' every time I passed by, laughed a little too much, loved a little too hard, and felt things more deeply. A part of me has changed, a part of me, I have given to the mountains. Today, I feel more lost in my city. And all I want to do is leave again, to someplace else, to explore another layer of myself.