Munnar is a beautiful hill station in the Idukki district of Kerala. The word 'Munnar' in Malayalam means the land of three rivers. Munnar is nestled between hills and lush green tree plantations. It is a beautiful hill station, here you can treat your eyes to vast expanses of tea plantations,forests,valleys and mountains.
Munnar is synonymous to tea plantations. A trip to Munnar is incomplete without visiting these tea plantations. I am a tea addict and I absolutely loved Munnar. During my visit I learnt so much about tea. For us it is just a cup of tea, but the effort that goes behind producing that one cup tea is worth the praise.
Some interesting facts about Tea Plantations :
Tea cultivation in Munnar was started by the British and hence the plantation workers still follow some of their rules of working.
Two types of Tea are produced in the Kannan Devan Hill plantations, they are Orthodox and CTC.
Most of the tea plantation work is done by woman. They work really hard. Some of them walk for several kilometers to reach the plantation. Tea plucking starts early in the morning and continues till late evening.
The tea bushes are so sharp that the tea pluckers have to cover themselves with plastic sheets so that they don't get cuts.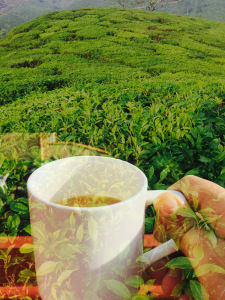 Another interesting fact which not only people know is that Black Tea,Green Tea and White tea, all the three types of tea are produced from the same leaf.
Producing tea involves several steps like Withering,Rolling,Oxidation and Crushing.
Crushing in case of white tea is minimum, hence it is the finest form of Tea available which also makes it the most expensive tea.
For any person who thinks of Munnar the first thing that comes to their mind is Tea and those lovely green plantations. But Munnar is not just about Tea, there are several other tourist attractions in Munnar which are worth visiting.
Top Places To Visit In Munnar :
Mattupetty Dam : Mattupetty Dam is nestled in the hills of Munnar. It is one of the top tourist attractions in Munnar. It has boating facilites. Since the dam is surrounded by jungle, if you are lucky you might even spot some wild elephants nearby.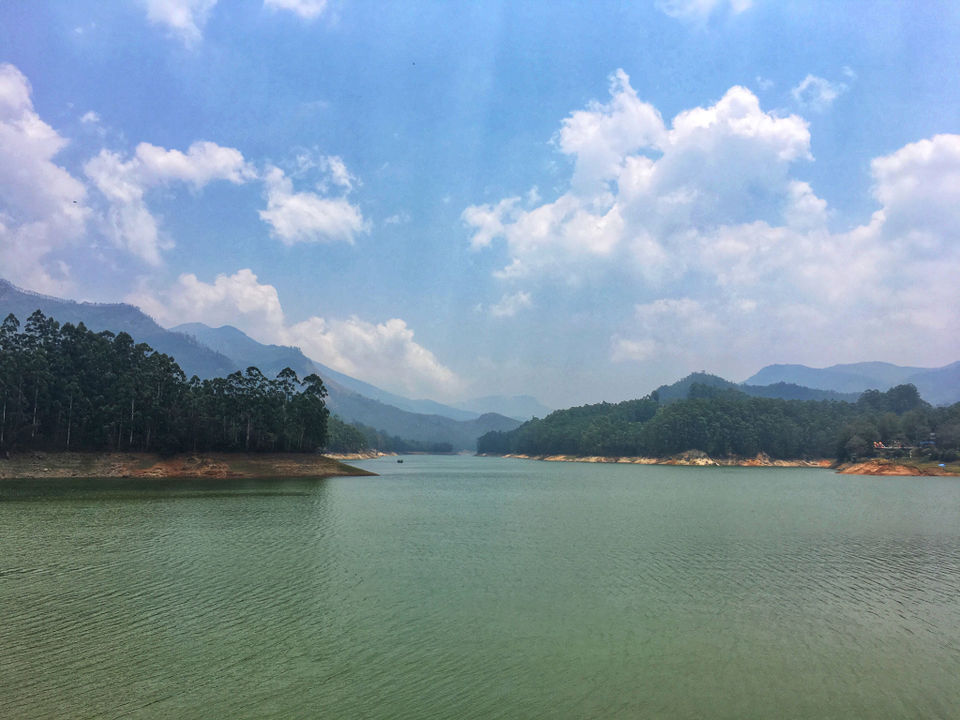 Kundala Lake : Kundala is Asia's first arch dam. This lake has a Rcho point. The fresh mountain air,the mist-clad hills and panoramic view make it worth a visit.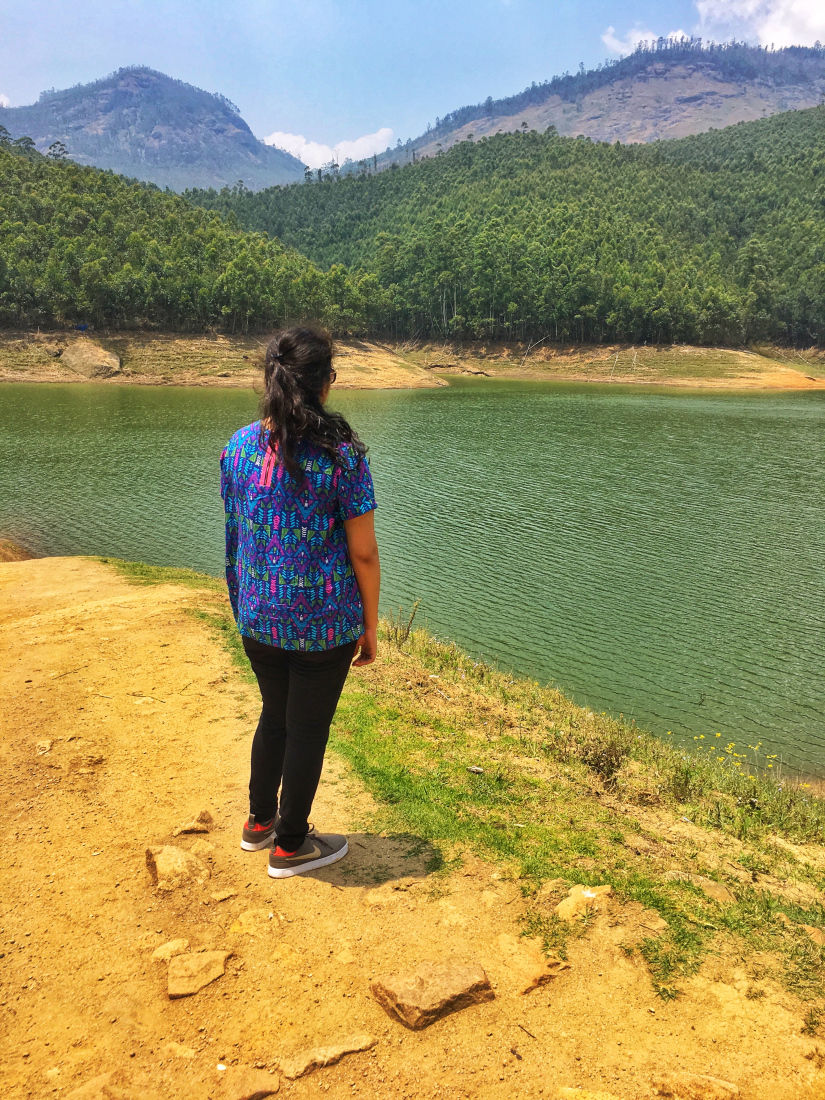 Waterfalls in Munnar : On our way to Munnar from Cochin we saw two waterfalls Cheeyapara and Valara. Though during summer season the waterfalls dry up still it is worth stopping for the view. The waterfalls are enclosed by dense natural jungles and are a good stop for some snacks and tea before reaching Munnar.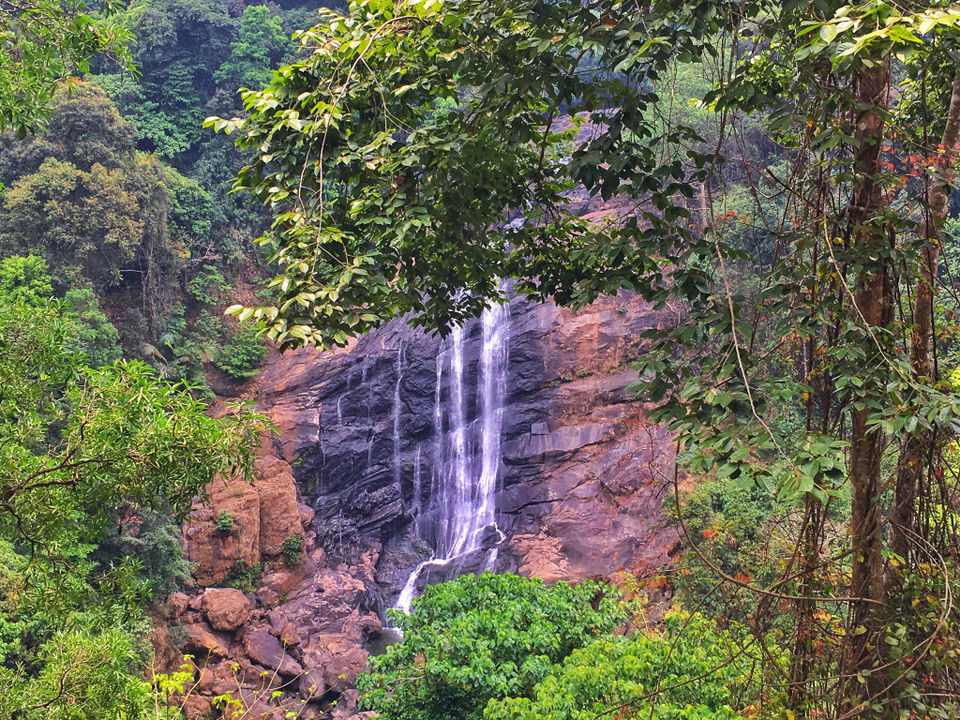 Top Station : Top Station is the highest view point in Munnar. The drive is pretty long but has beautiful views. On a day with clear sky the view from Top Station is absolutely mesmerizing.
Spice gardens : Kerala is famous for Ayurveda and its authentic spices. Munnar has a number of spice gardens where you can stroll around the gardens and purchase some fresh spices and Ayurvedic medicines. One advice for shopping spices and medicine is to make sure that the shop is authorized by Government of Kerala, this will ensure authenticity of the product.
Pothamedu View Point : This is my personal favorite viewpoint. From here you can see the beauty of Kannan Devan Hills, it feels like someone has painted the entire place green.
Tea Museum : Here you can know more about the evolution of Tea plantations in Munnar and about the different processes involved. This is a must visit place for all learners and experience seekers. One should try to visit it during the show time,so that can see the demonstration of various process involved in tea processing.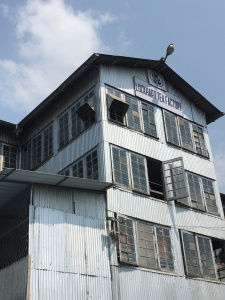 Eravikulam National Park : This sanctuary is home to the endangered Nilgiri Tahr. This place is the natural habitat to this rare mountain goat which is facing extinction. Due to their breeding season this park remains closed during Feb-March.
Botanical Garden : Carmelgiri Botanical Garden is sprawled across a vast area and has the most exquisite varieties of flora. The garden has different sections for medicinal plants,rare plants,and a section of fruit plants and trees. The garden also has a chocolate factory.
Off roading in Munnar : The scenic roads in Munnar can be best enjoyed in a Jeep. But for adventure lovers Munnar also has Jeep Off-roading tours. The drive along the rugged,beautiful terrains of this hilly paradise is definitely worth the back pain.
Wildlife in Munnar :
Kerala is a state where Elephants are present in abundance. Elephants are either wild or domesticated. Wild elephants are frequently seen in Munnar. Some of the roads are labelled as elephant crossing zones, since the roads are enclosed by dense jungles elephant are frequently visible on the roads. You might even spot a wild Elephant right in front of your car. When we talk about elephants of Munnar, we have to mention Padayappa. This Tusker is also known as the King of Munnar as it is the largest wild elephant of Munnar. Padayappa keeps making public appearances in style, it even disrupted a football match once.
Besides elephants,Munnar is also home to the Malabar Whistling thrush which is a bird found only in the Western Ghats. This bird makes whistling calls at dawn and the sound of its whistle has human like quality. I was lucky enough to spot a Malabar Whistling thrush. Munnar undoubtedly is a Birder's paradise and the perfect place for any nature lover.
Munnar has amazing roads surrounded by greenery and the smell of tea leaves itself is therapeutic. The weather in Munnar remains pleasant throughout the year but it gets really cold in winters. Munnar. There is nothing like drinking tea and enjoying the misty mornings in Munnar. Recently Munnar has seen an increase in number of backpackers because of the ambience and cheap hotels that are available and also because of the fine quality marijuana found here. If you are a nature lover or if you belong to a city where it is difficult to spot a pollution free clear sky then you will definitely fall in love with Munnar. If you are looking for a quiet vacation amidst nature Munnar is the perfect place for you.
For more travel stories follow