Over the years, we have watched, obsessed over and fallen in love with tens and hundreds of TV series. But only a handful have stayed on with us, as we crossed over from the troubled teenager phase to the slightly lost and confused adolescent stage. And from these few cult-classics, there have been shows that apart from their lead characters, have given an unforgettable identity to a place, a town, a country. These iconic locations are living, breathing characters in their own right.
Waiting for you below is a list of trails ranging from Walter White and Jesse Pinkman's jaunt through the streets of Albuquerque, to Game of Thrones' phantasmic journey across the islands and palaces of Croatia. So if you belong to the tribe of pop-culture fanatics, or are simply a curious traveller, channel in your inner Jack Kerouac, scramble aboard a RV or for that matter, a dragon, as we take a trip down open roads and blue skies.
Endless stretches of icy landscapes, lush terrains and golden desserts render into motion a quintessential Game of Thrones episode. Through this trail spanning across Dubrovnik and Split in Croatia, walk with Cersei through the streets of the bustling King's Landing, relieve scenes of battle in Westeros and Essos, and explore palaces where Daenarys once held court in.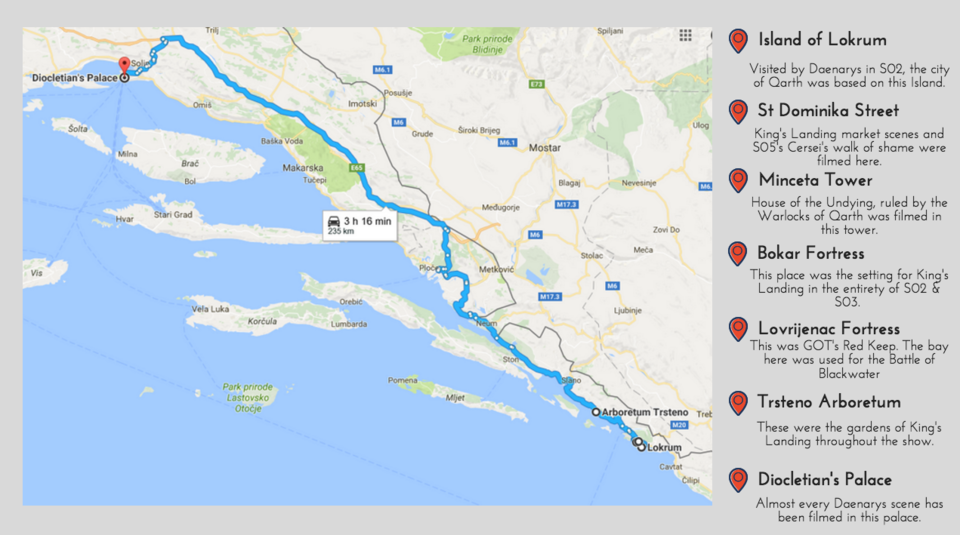 Distance travelled
235km
Journey time
3hrs 16min
Recommended trip length
4 days
Best time to travel
June to August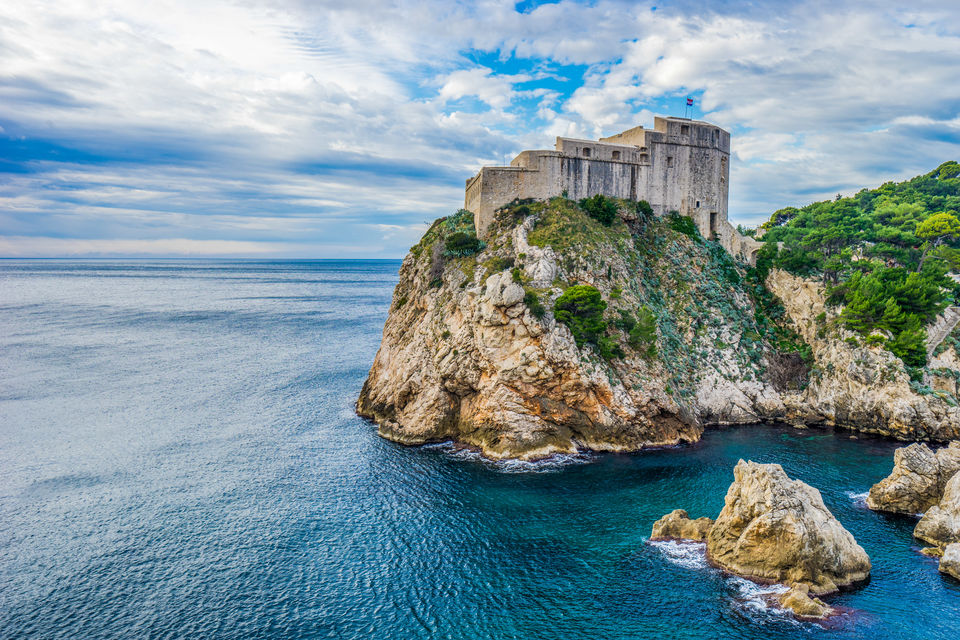 Northern Ireland was home to the emblematic Winterfell scape that was shot in and around the 18th century Castle Ward. The region's economy has received a major boost due to the rising tourism sector imparted by the shooting locales of Game of Thrones. This is the part of Ireland that saw many a beautiful scene from the House of Starks, one particular shot being that of Jon Snow teaching archery to his half-brother Bran in the pilot episode.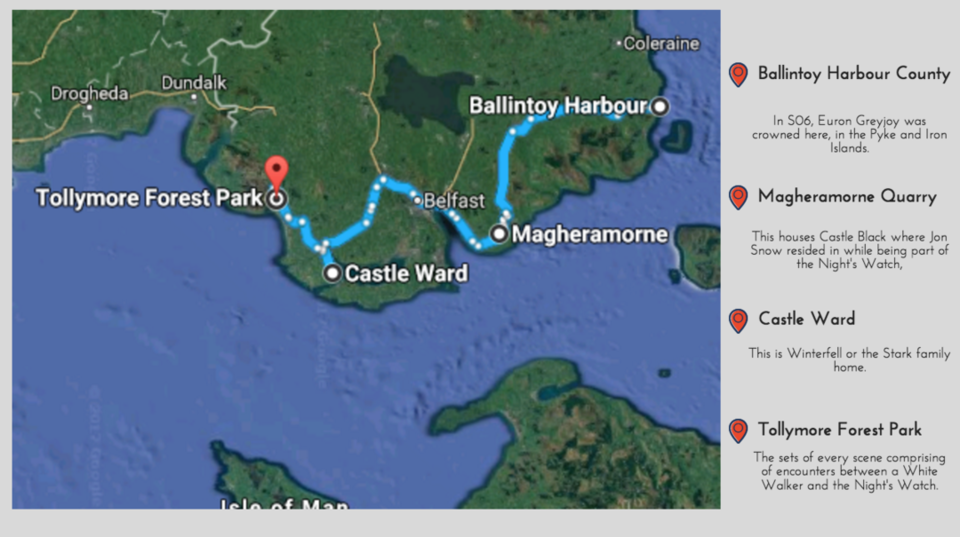 Distance travelled
209km
Journey time
3hrs 39min
Recommended trip length
3 days
Best time to travel
March to June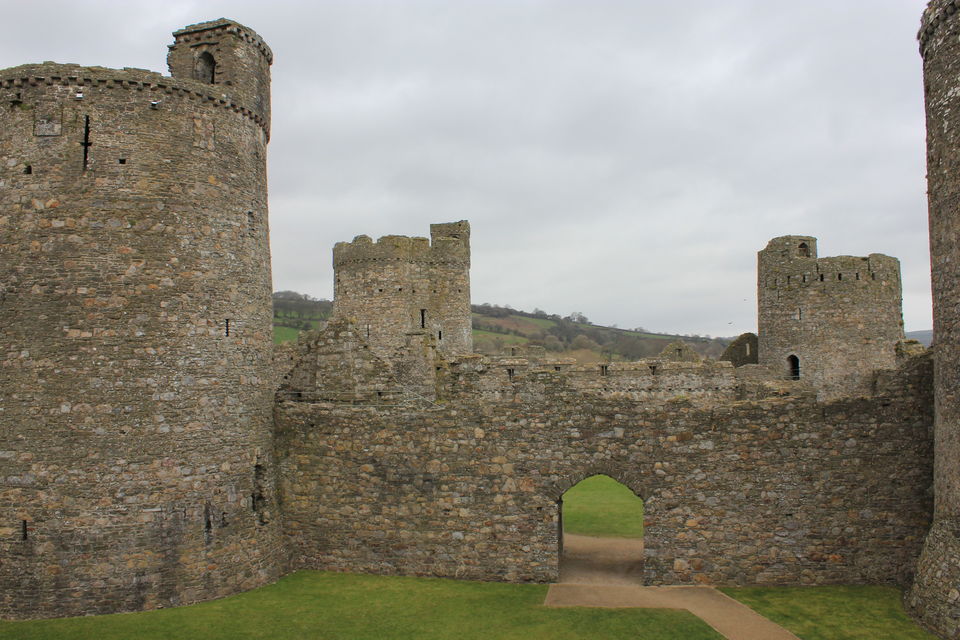 The cult classic, Breaking Bad has been filmed in and around seedy Albuquerque and various commonplace suburban locales of New Mexico. Throughout the epic five seasons, Heisenberg's (Walter White) journey took us through breathtaking panoramas of the wide-open landscapes of the American Southwest that were at times beautiful, at times desolate. Typical to the show's character, there are scenes shot in vast plains, rocky outcroppings and rustic terrains. In this trail, we will take a run down memory lane with Walt's car wash to the site of Los Pollos Hermanos (The Chicken Brothers).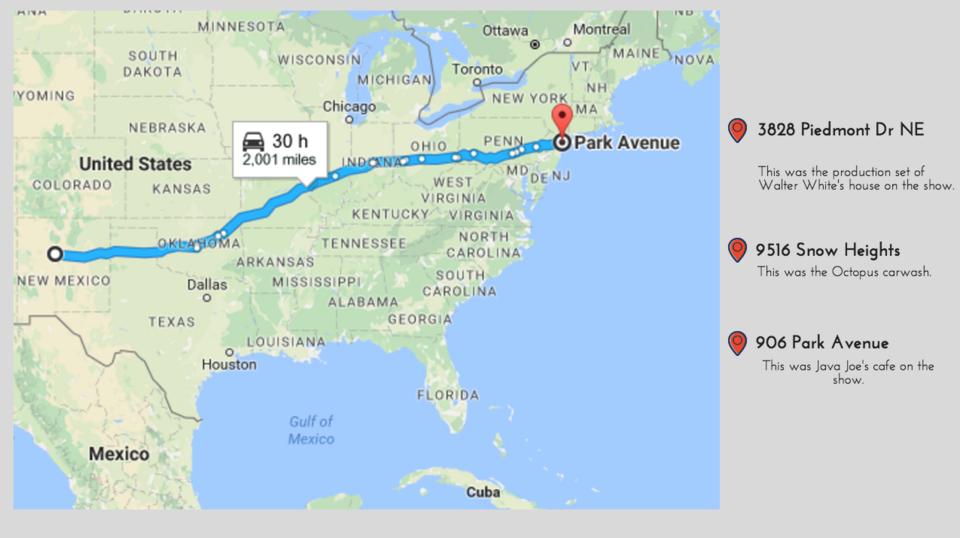 Distance travelled
3,220km
Journey time
30hrs
Recommended trip length
1 week
Best time to travel
September to November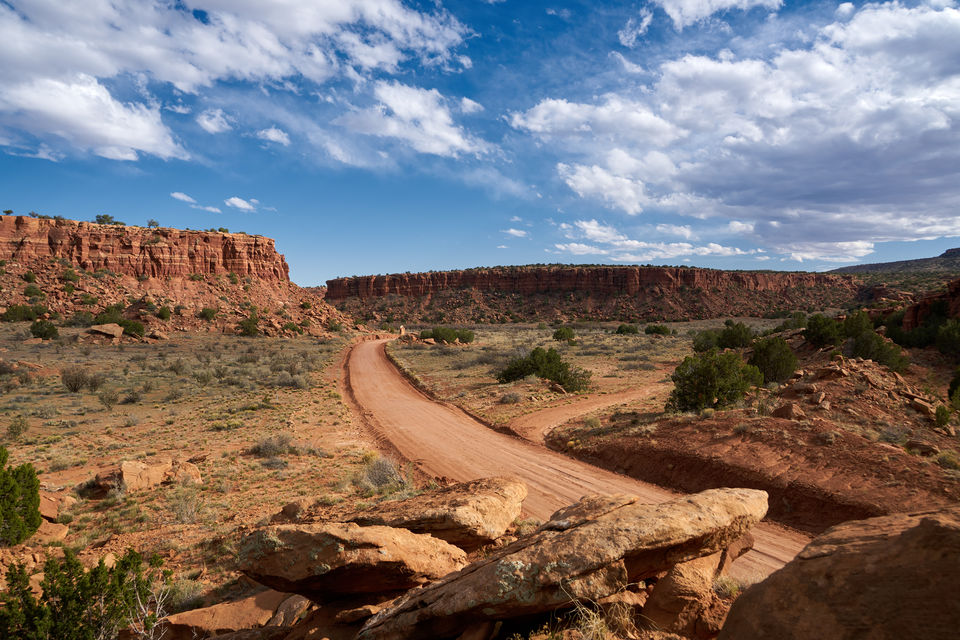 If you fancy a road trip down the English Countryside, this is it. Downton Abbey is a British period drama, set in the early 20th century and the storyline revolves around the lives of the staff and residents of the abbey's estate as the timeline is witness to events like the World War I. This show's production sets are based in London and the northern English county of Yorkshire.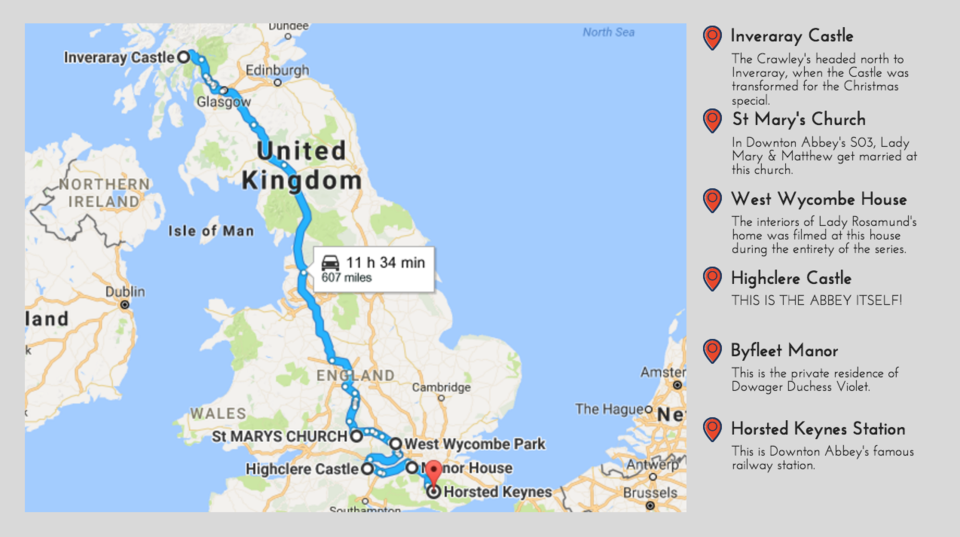 Distance travelled
977km
Journey time
11hrs 34min
Recommended trip length
1 week
Best time to travel
June to August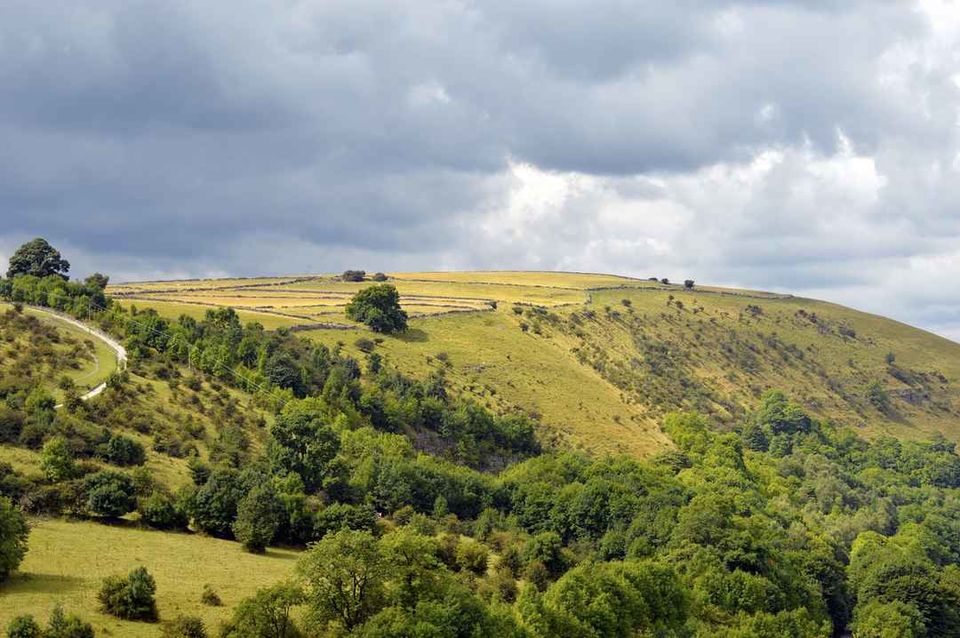 A little over a two decades ago, Marta Kauffman and David Crane had decided to introduce the world to the much loved family-friendly sitcom that went on to become a touchstone of American pop culture. So feed your nostalgia as you take a trip down memory lane through the various locales from across the United States where Monica, Chandler, Phoebe, Joey, Ross and Rachel once walked.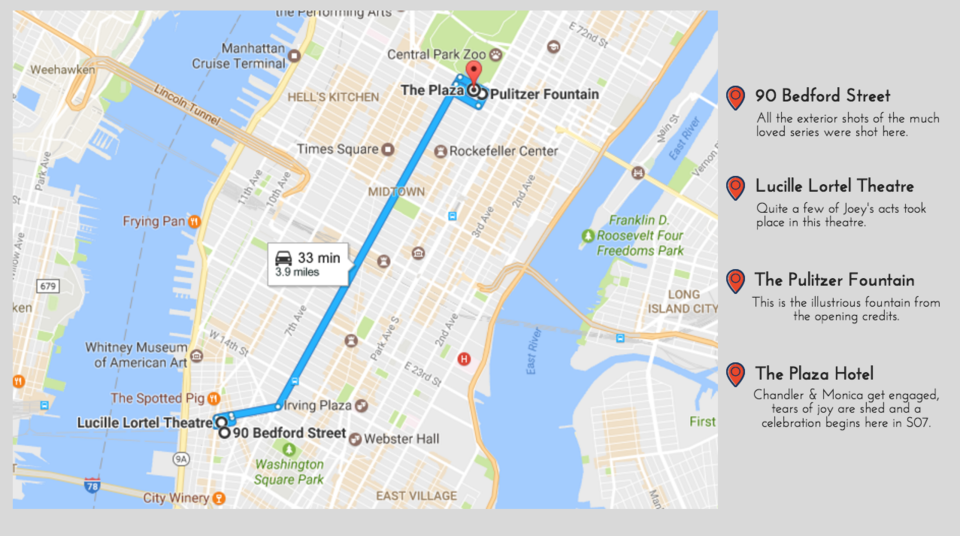 Distance travelled
6km
Journey time
33min
Recommended trip length
1 day
Best time to travel
January to December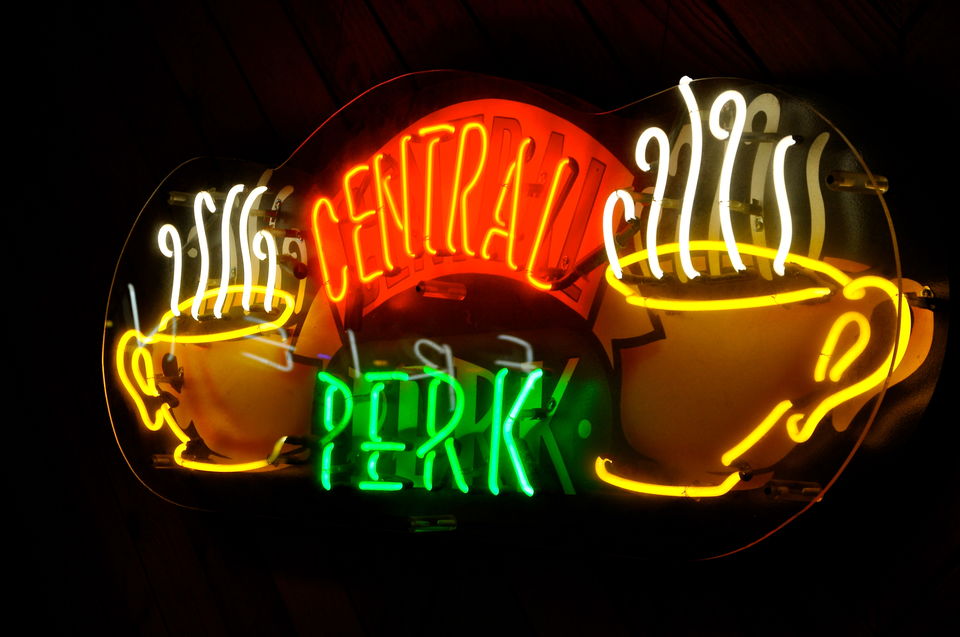 Like your horror as much as being on the road? This map will guide you through the roads of southern Georgia, where the zombies plodded on after the occurrence of the fictional apocalypse and its aftermath on this popular drama. You will also be able to view the the magnificent Atlanta skyline from the Jackson Street Bridge, where the iconic scene of Rick Grimes heading toward Atlanta, on a lone horse in search for his family, was filmed.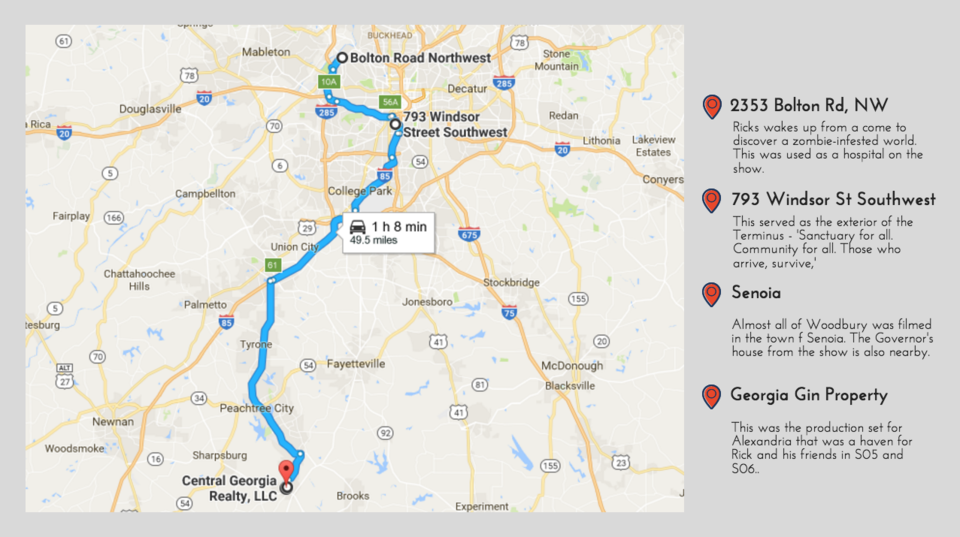 Distance travelled
80km
Journey time
1hr 8min
Recommended trip length
3 days
Best time to travel
May to August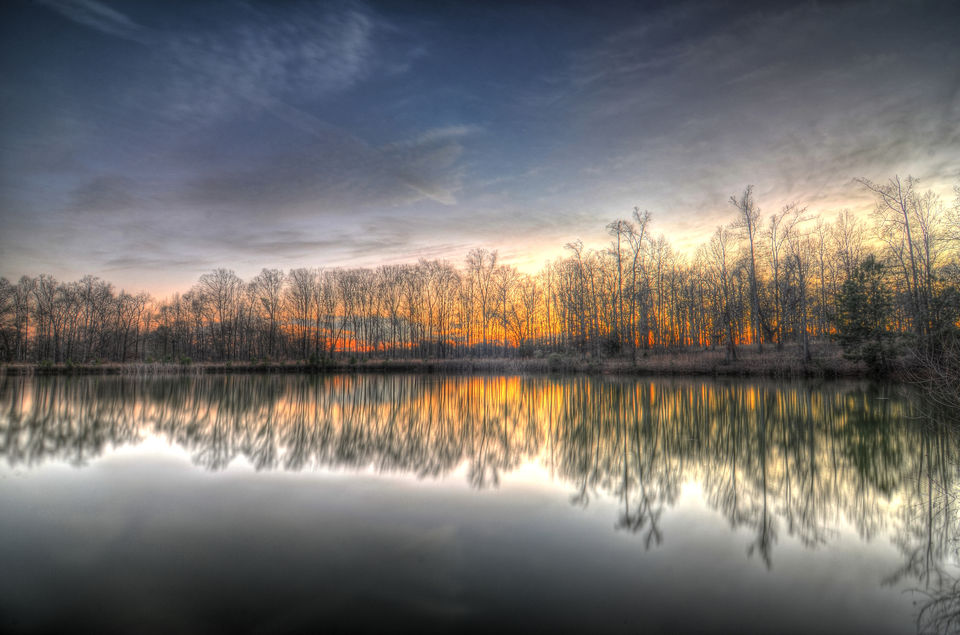 Now, before you start planning your next road trip, how about sharing your journey from the last one? For travel inspiration, send a Whatsapp message on 9599147110 to begin!
Frequent Searches Leading To This Page:-
best road trip destinations in the world, best road trips for couples near me