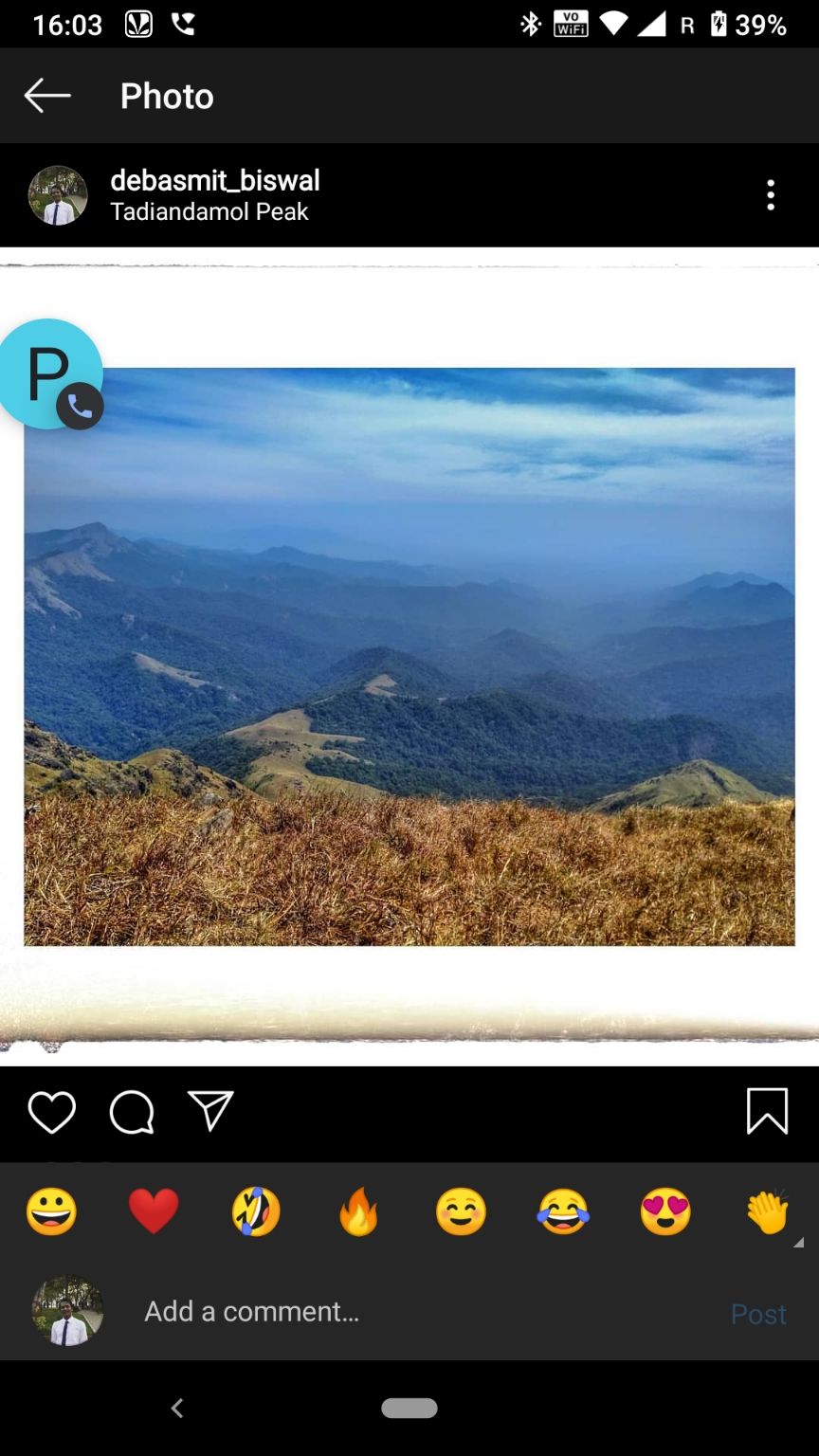 Tadiandomal is the third highest peak in Karnataka.
It is situated in Coorg in the Western Ghats of India.
It reaches an elevation of 1,748m .
It was my first trek to mountains . So I was really super excited for the trek which was planned by seniors of our college before one week. It was a group of 120 who agreed for the trek to Tadiandomal. It is 200km from Mysuru. We had booked two buses to travel there three and half hours to reach there from our place. The road is clean and well maintained . If you are a group of a less members then try to go on a bike .
We went in the month of February so while travelling to that place it was cold . We started our trek from the foot of the hills around 10am . Try to wear summer cloth because it was hot and you will sweat a lot .Take sufficient water with you as it will be tiring because you you will not get water during the trek . You can find lot of coffee plantation on the way . It was around 8 km of trek . While going up it is tiring but fun .
After reaching there you will find it worthy to do such a hard work . The scenary is beautiful . We had taken our food for lunch till the top . So I had my lunch on the peaks which I loved the most as its difficult to find such a scenary for lunch . It took around three hours to reach the top .
But now getting down was more difficult as its slippery so try to wear a shoe having good grip and be careful. I injured myself while getting down . It took less time to reach down around two hours .
Getting up checks your abilities of strength and endurance but getting down checks your patience. Getting up is against the slope but getting down is along the slope making it difficult to get down.
Try to go early as the scenary is beautiful in morning.
#DayTrekWonders