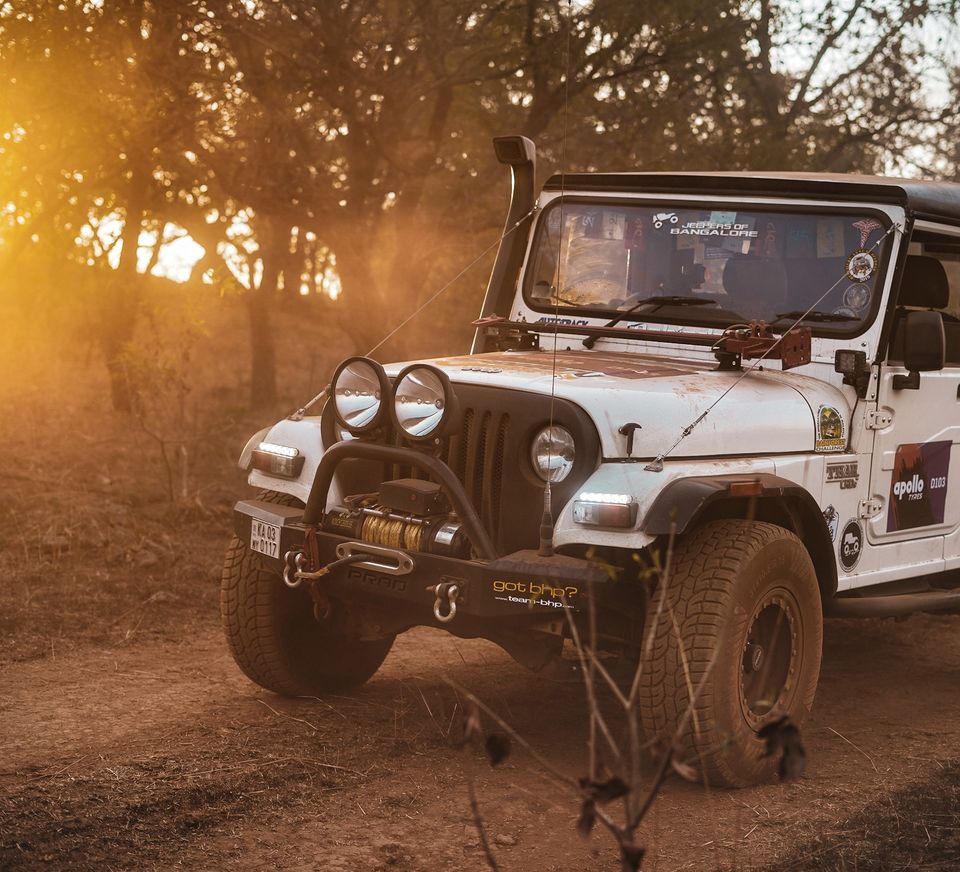 Four Convoys. Ninety Explorers. Forty Five Cars. One Journey.
The off-roading experience with @apollotyresltd was maddening.
Who knew driving on bad roads could be so much fun? In March 2019, I had the opportunity to accompany 90 other explorers on a two day off-road trip to Goa organized by the wonderful @apollotyresltd which made me realize, bad roads can sometimes take us to good places.
Goa - as we know - has always been a go to destination for its beaches and nightlife; however this offbeat road trip through the interiors of Goa and Karnataka made me experience a different side of Goa, a side the world is yet to explore. I have always been hands-on-glove with all things adventure, which is why this experience was tailor-made for me. The roads were muddy, the terrain was unpredictable, the thrill was high and there was madness all around in abundance.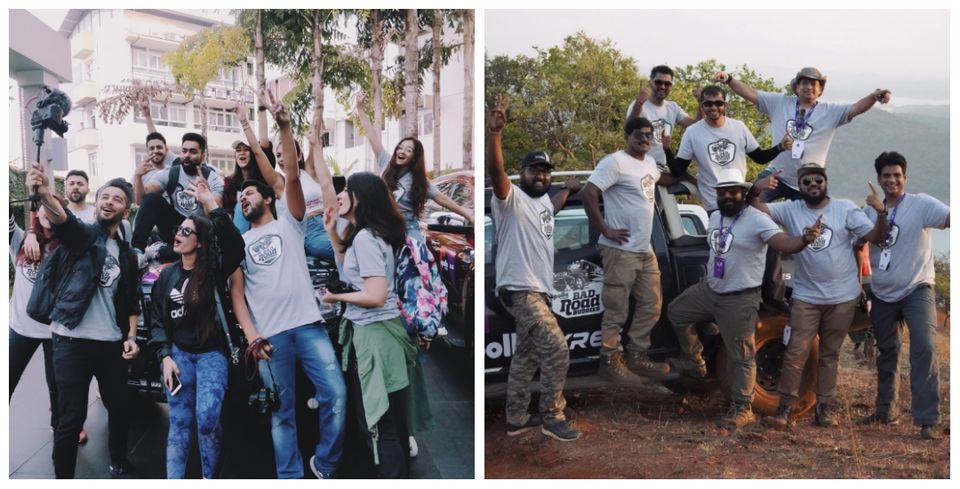 The event - rightly coined as the "Bad Road Buddies" - witnessed a like-minded tribe come together, a daring group of ninety enthusiasts who weren't scared to have mud on their cars or an adrenaline rush in their hearts. Each of us, along with Apollo tyres, was a Bad Road Buddy - ready to conquer the challenges of dangerous terrain, drive through lean and mean roads and make spectacular memories along the way.
Day 1
The event flagged off from Taj in Panjim, Goa where we'd all arrived a night before for introduction, briefing and safety precautions. The next morning, forty five cars took off, one after the other, forming four convoys as we headed towards the Dandeli Wildlife Sanctuary in Karnataka.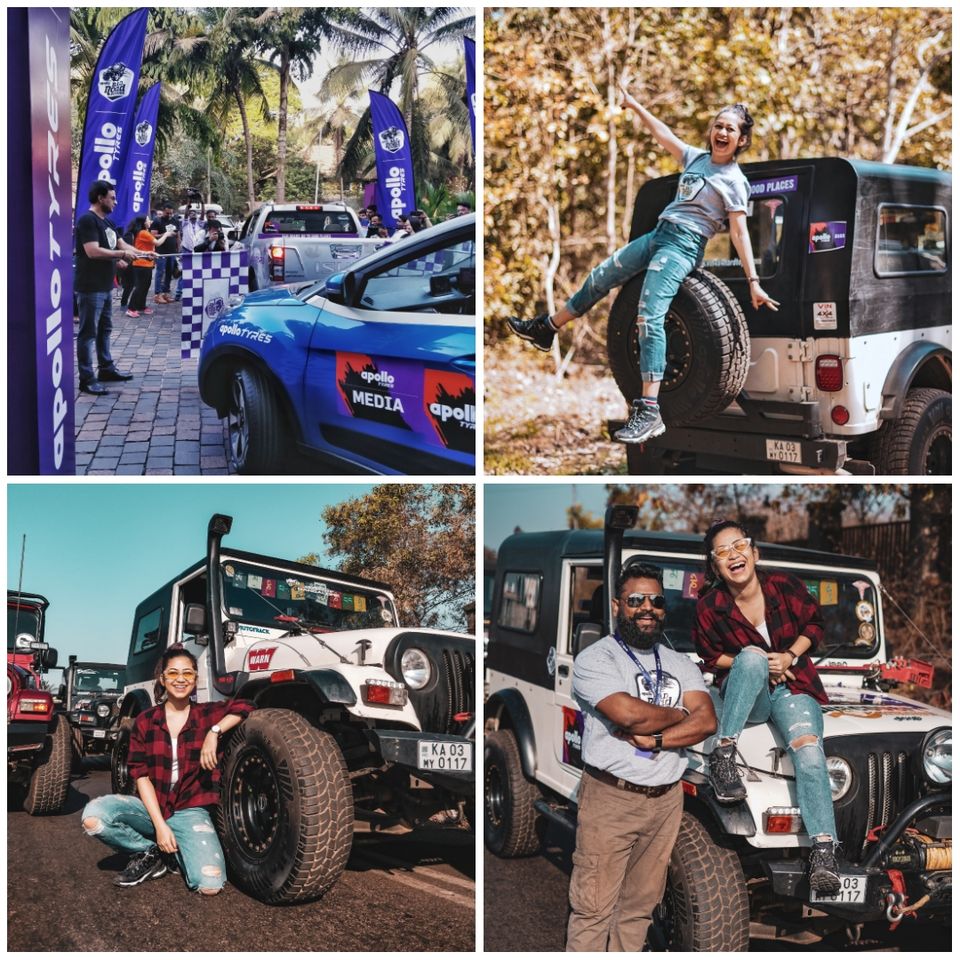 My offroading buddy was Madhusudan, fondly known as Maddy, who is a dentist by profession and an aspiring vlogger and crazy off-roader on the side. Talk about being multi-talented! Maddy drove all the way from Bangalore in his Thar to participate in this fun-fuelled adventure along with 45 other off-roaders from all across India. We drove through long roads and highways, dancing on all genres of music on the way, and go-proing parts of the journey until we reached the entrance of the Sanctuary. What followed was a challenging drive through curvy roads with dense forests on both sides. As the roads became narrower and the terrains more rugged, our excitement only tripled.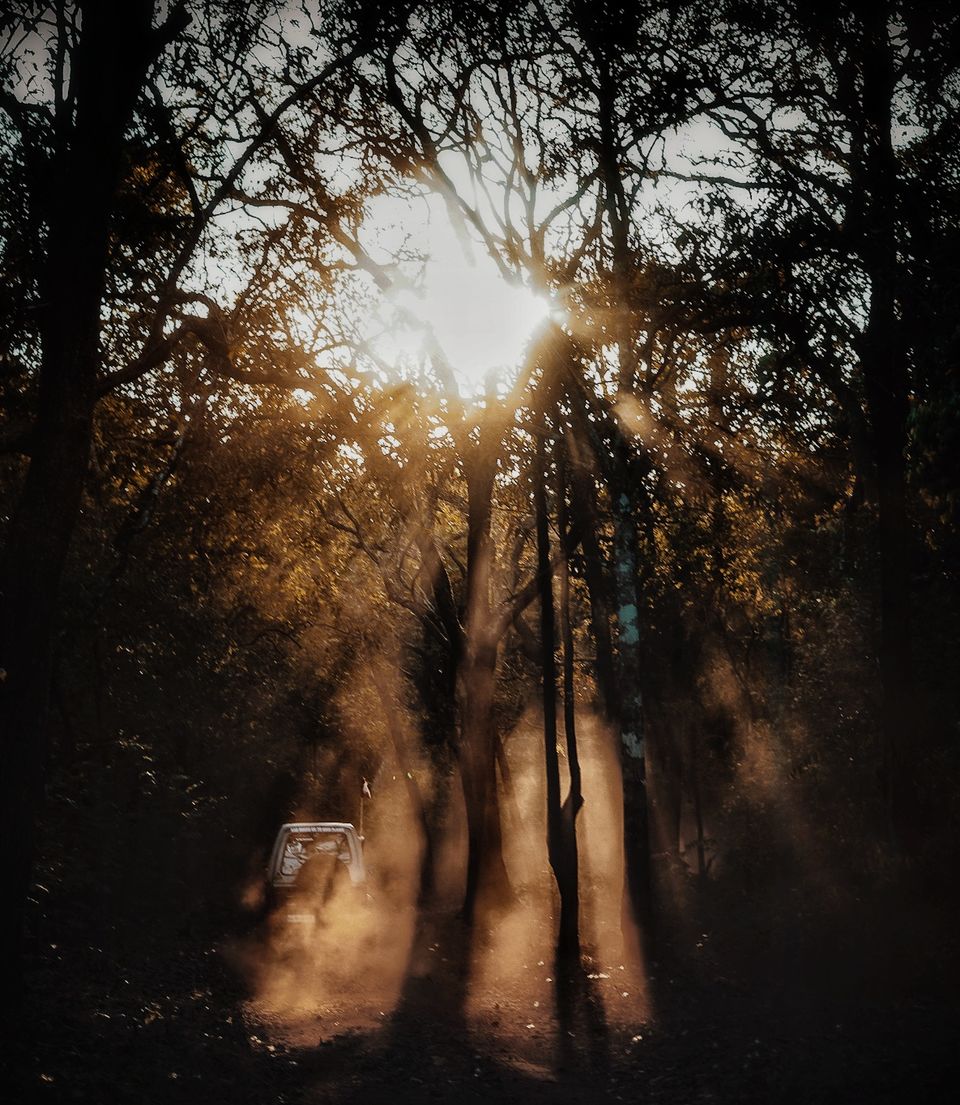 The sanctuary in itself was quite picturesque with a variety of flora and fauna along the way. We reached the top to assemble for refreshments and photographs to watch the sunset in all its glory and prepare ourselves for another testing day of offroading.
Day 2
Our next day started at four in the morning. We left Dandeli for Quepem in high-spirits, driving with night lights while experiencing a beautiful sunrise on our way. Over the course of our drive, Maddy and I had interesting conversations on tips and tricks for off-roading and its future in India. The whole idea of off-roading was quite a novelty to me and hence it was absolutely wonderful to learn how passionate these fellows were about their jeeps and tracks. As the day progressed and the roads under our tyres continued, so did Maddy's interesting stories about his offroading experiences.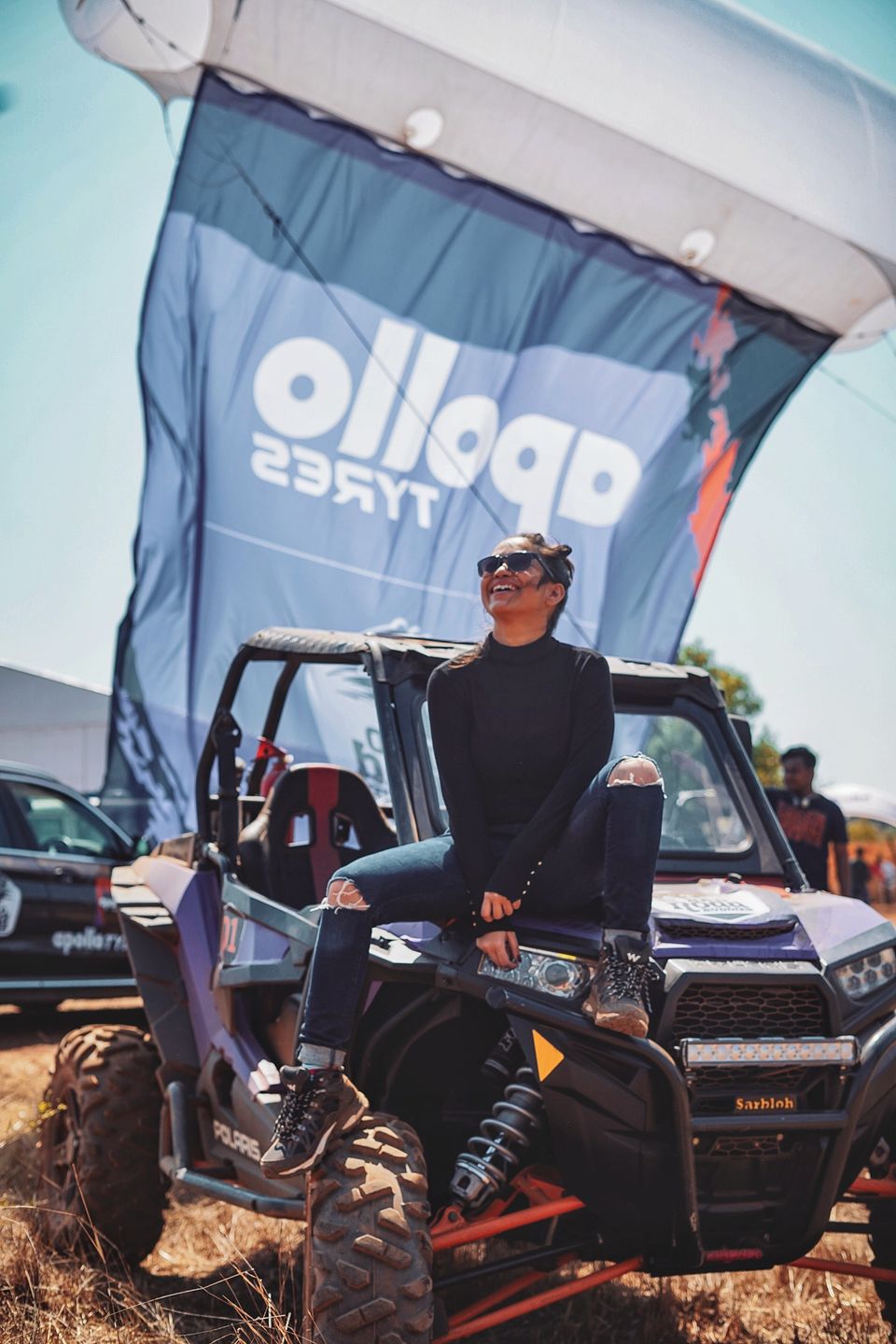 On reaching Quepem in Goa, we were welcomed with four specially curated off-roading tracks to test the strength of our cars and the durability of the tyres. Post a quick breakfast, we were back in our jeeps with seat belts tightly fastened, raring to experience what was to be the most thrilling, gripping and spirited adventure of our journey. The cars roared as we climbed slopes after slopes, driving through mud, dirt and stones. Despite all my efforts to remain seated straight, I evidently failed to succeed with the treacherous roads getting the best of me. What an incredible experience it was.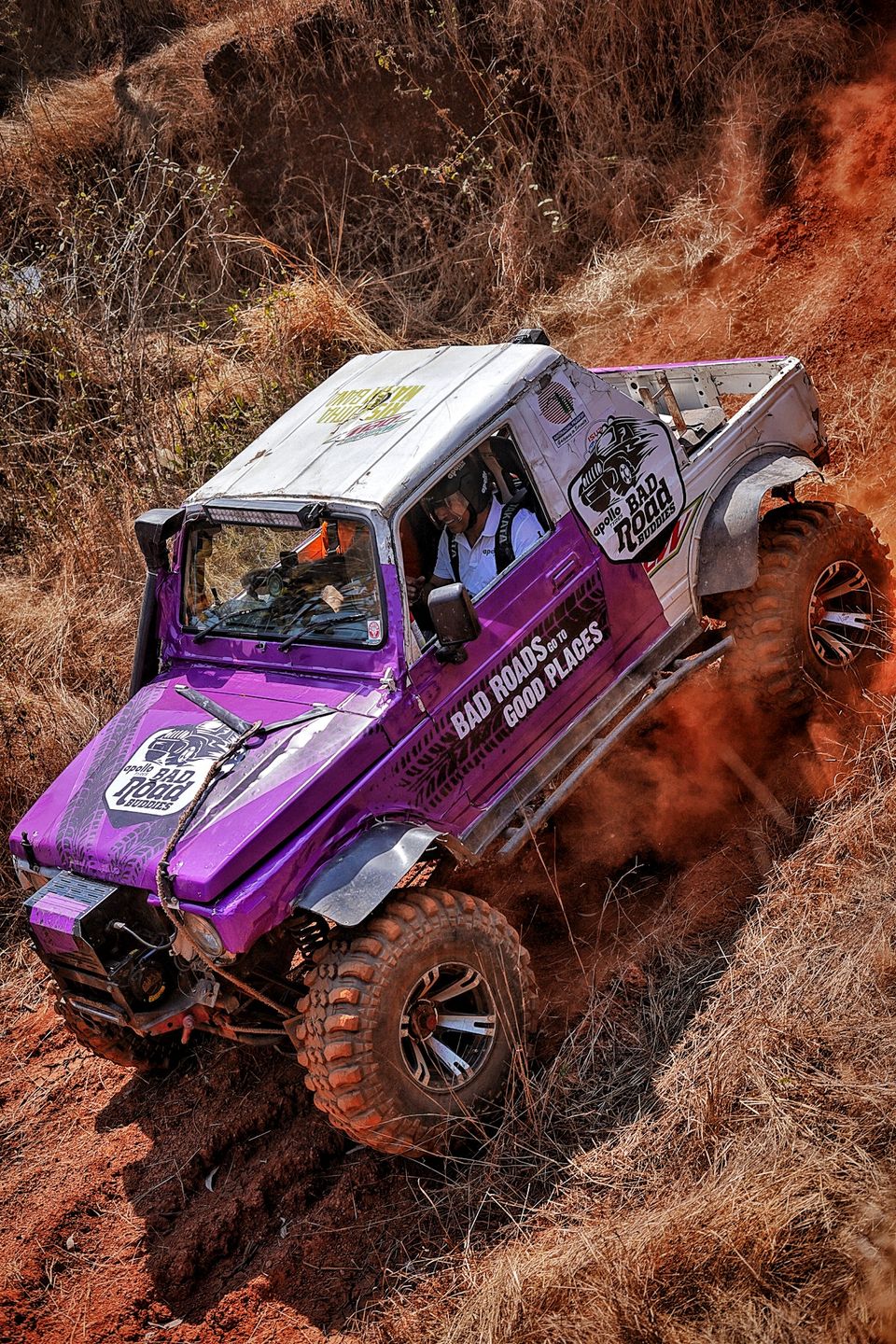 Just when I thought we were done with surprising cuts and slopes for the day, the biggest turn of the event was the meet and greet with none other than Sachin Tendulkar. Being a first time offroader himself, he was glad to share his experiences and glee with all the other offroaders and minutes passed by in discussion of what an adventure it had been.
To celebrate the success of the wonderful event, the amazing people from Apollo organized a sunset beach party at Cidale, Goa where the entire tribe sang and danced our hearts out to Pakrikrama and Indian Ocean performing LIVE for us. A beautiful end to a beautiful journey.
Here's to being a Bad Road Buddy forever.