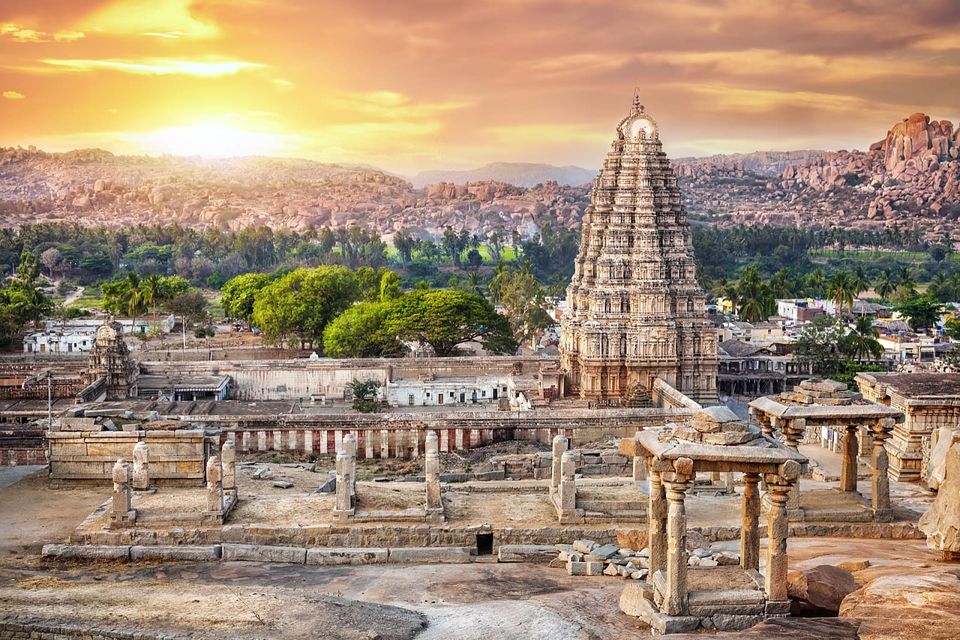 One of the most diverse countries on the planet, India, is known for its rich culture, spiritual heritage and religious diversity. Considered one of the oldest civilisations in existence, India is a country that proudly flaunts its magnificent temples and historic monuments. It is no surprise then, that our country houses architectural marvels from centuries ago. Here we will talk about temples that were built over a thousand years ago and get insight into their architectural brilliance and craftsmanship.
Sri Ranganatha Swamy Temple in Tiruchirapalli is among the 108 Divya Desams dedicated to Lord Vishnu. One of the most illustrious Vaishnava temples in South India, it is believed to have been built some time between sixth and ninth centuries. Spread across 156 acres, the temple is also regarded as the largest functioning Hindu temple in the world!
Where: Tiruchirapalli, Tamil Nadu
Situated in the town of Badrinath in Uttarakhand, the temple is dedicated to Lord Vishnu and is one of the four Char Dham sites. Historical reports suggest that the temple was a Buddhist shrine till 8th Century AD when Adi Sankaracharya turned it to a Hindu temple.
Where: Badrinath, Uttarakhand
Also known as the Jagat Mandir, the Dwarkadhish temple is a Hindu temple dedicated to the Lord Krishna. The temple is five stories tall and its main shrine, which is supported by 72 pillars, is considered to be over 2,000 years old. According to legend, the original temple was built by Krishna's grandson. It is now part of the Char Dham pilgrimage.
Where: Dwarka, Gujarat
Dedicated to Lord Shiva, the Adi Kumbeswarar Temple is located in Kumbakonam, Tamil Nadu. Covering an area of 30,181 square feet, the temple was built in the 9th Century. The temple complex houses many halls. The most well-known is the sixteen-pillared hall built during the Vijayanagar period. It has 27 stars and 12 zodiacs sculpted in a single piece of stone.
Where: Kumbakonam, Tamil Nadu
Also called Rajarajesvaram or Peruvudaiyar Koyil, Brihadishvara Temple is a Hindu temple dedicated to Lord Shiva. The temple is located in Thanjavur, Tamil Nadu, and is said to have been completed in 1010 A.D. It is touted as one of the largest South Indian temples and is an exemplary example of Dravidian architecture.
Where: Thanjavur, Tamil Nadu
The Somnath temple is believed to be the first among the twelve Jyotirlinga shrines of Lord Shiva. It is located located in Prabhas Patan near Veraval in Saurashtra on the western coast of Gujarat. Dedicated to Lord Shiva, this seventh century temple has been destroyed and reconstructed several times.
Where: Saurashtra, Gujarat
The Kailasa Temple in Ellora is one of the largest rock-cut temples in India. It also finds mention as one of the country's most remarkable cave temples because of its size, architecture and sculptures. It is believed to have been completed in eighth century AD and also consists of a notable sculpture of Ravana trying to life Mt Kailasa.
Where: Ellora, Maharashtra
Also called Ambreshwar Shiva Temple, this temple was built in 1060 AD. It is believed that the Pandavas built the temple out of one single stone. This historic 11th-century Hindu temple is situated on the banks of Vadavan River. Every year during Mahashivratri, the temple receives a huge influx of devotees resulting in blockage of the east entrance and diversion of traffic.
Where: Mumbai, Maharashtra
Located in Hampi, Karnataka, Virupaksha Temple is part of the group of monuments that have been declared a UNESCO World Heritage Site. Dedicated to Virupaksha, a form of Lord Shiva, the temple was constructed in seventh century AD.
Where: Hampi, Karnataka
Have you been to any of these temples? Which is the oldest temple that you have visited? Share your exciting travel experiences with Tripoto travellers here.