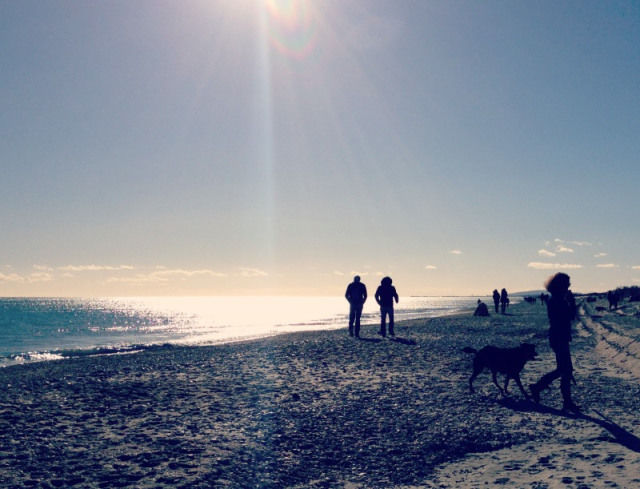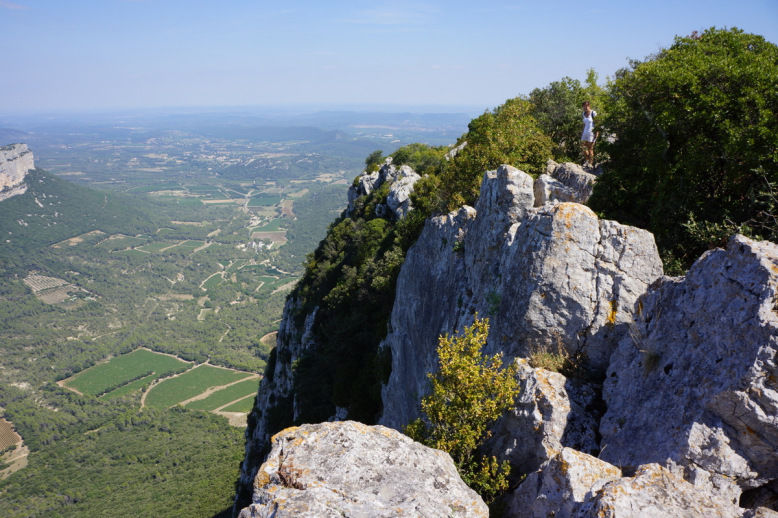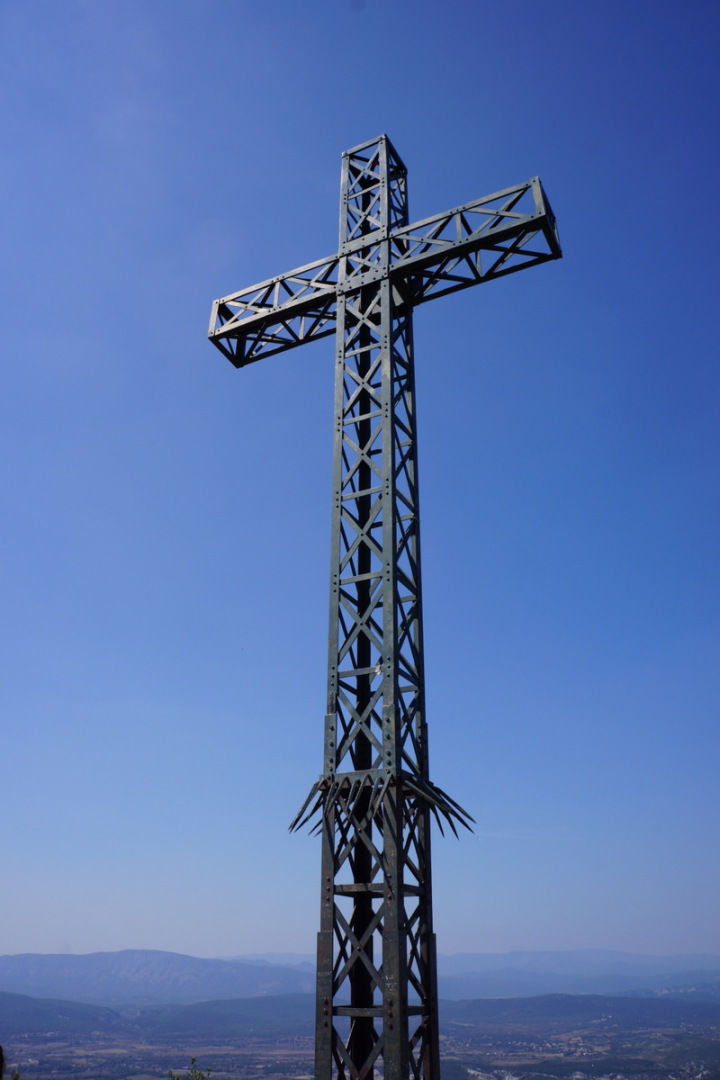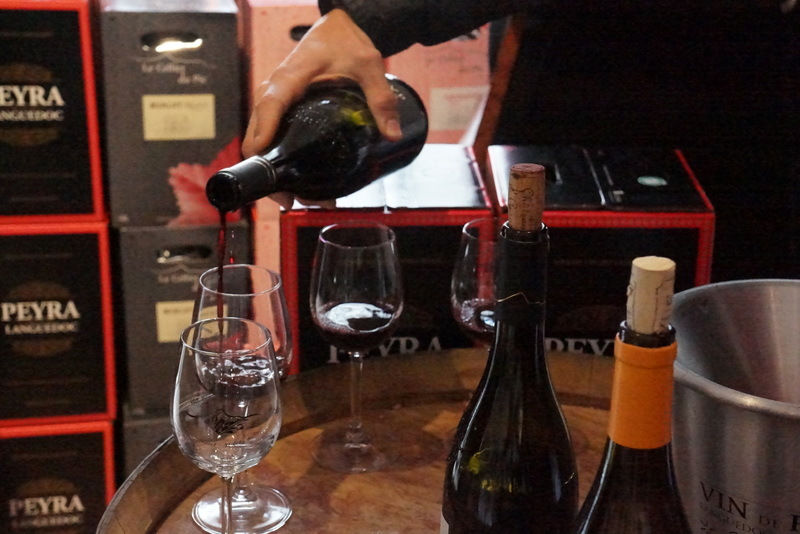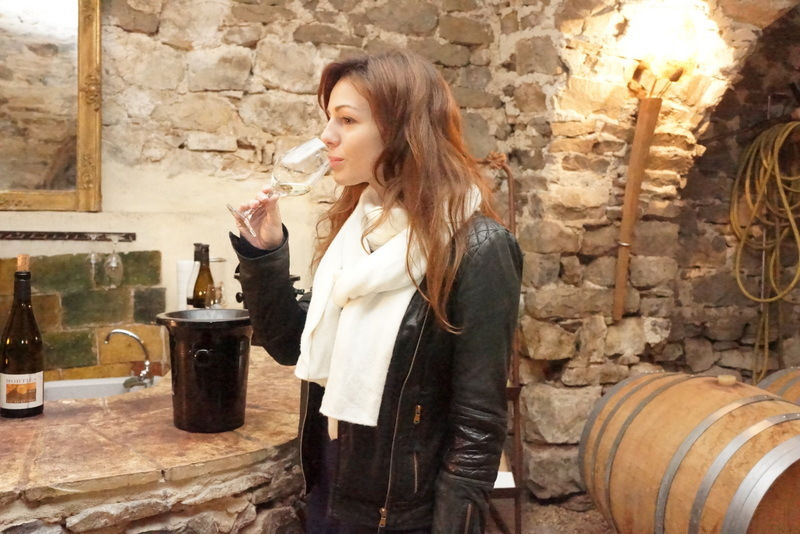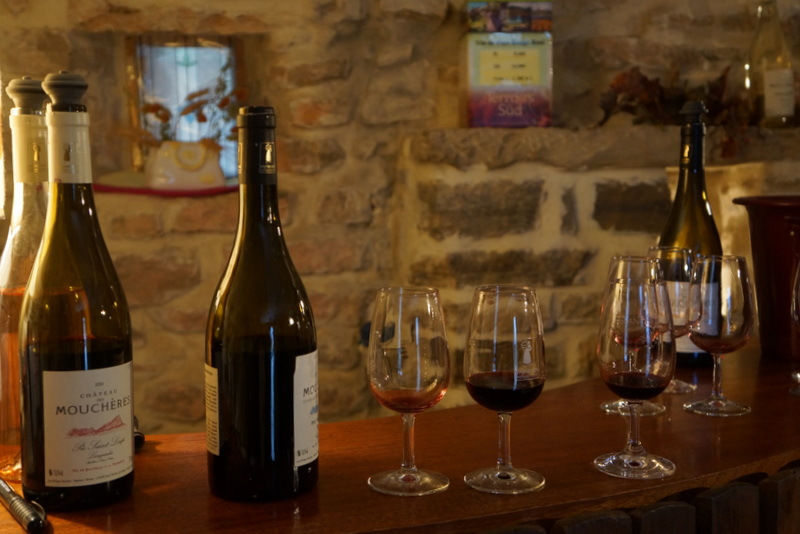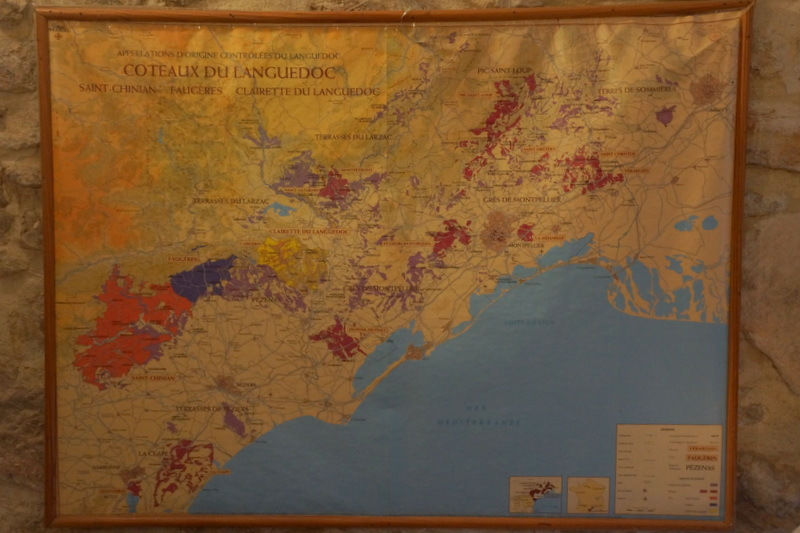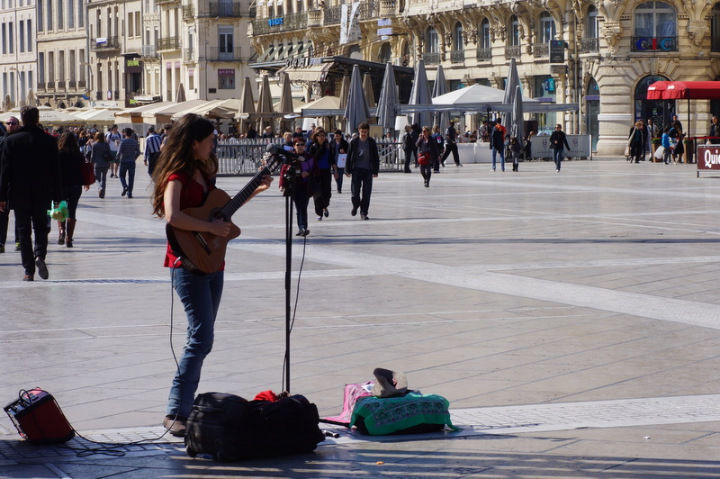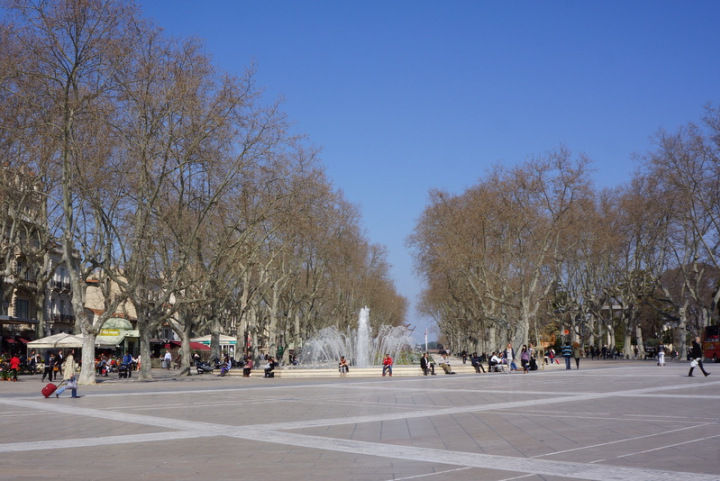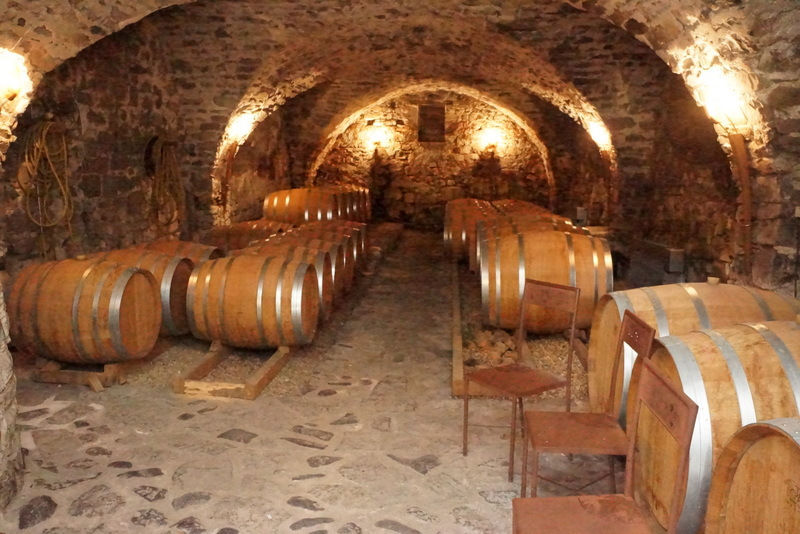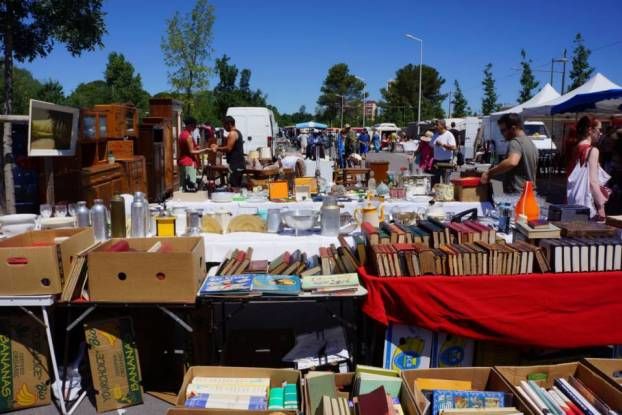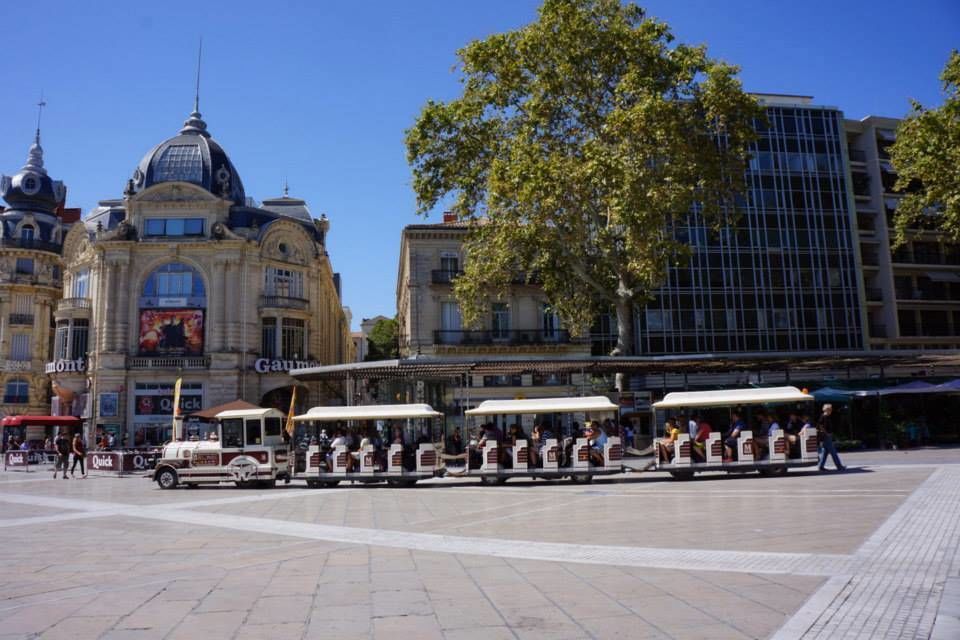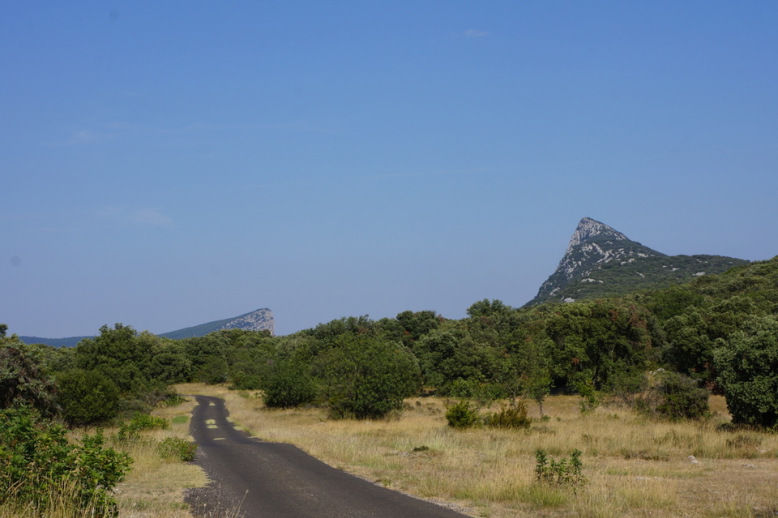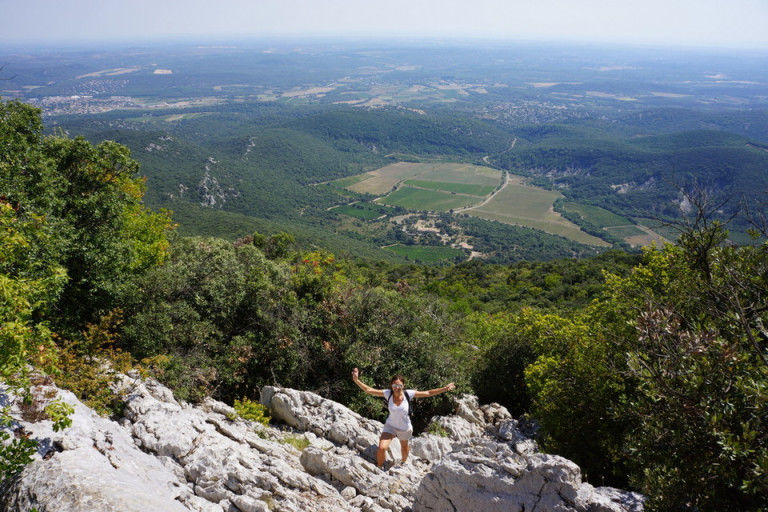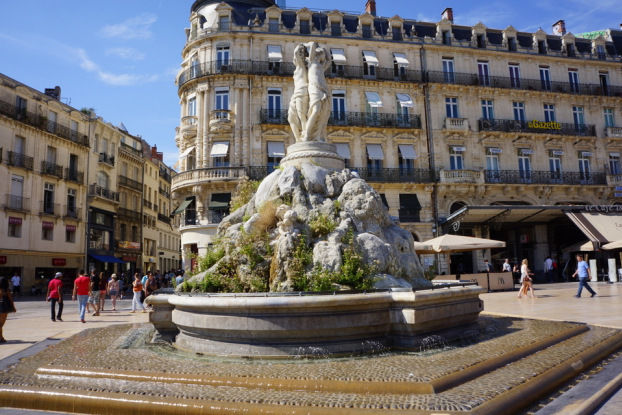 Montpellier is special. It is very French in many ways but has its own unique vibe. It draws inspiration from Parisian chic and adds southern charm (complete with a cute accent). It takes provencal tastes and add hints of Spain and flavours of North Africa. Its architecture is a daring mix of modern innovation set amongst ancient buildings. It takes all that, sticks some palm trees in the middle and then covers it in sunshine. As you can probably tell, it's grown on us a lot.
Montpellier's greatest charm lies in its old town. An entire small town of walking streets where cars have to drive underneath the town to get from A to B. Lining the streets are boutiques, restaurants, hairdressers, florists, boulangeries, patisseries and bars. These all sprawl onto the streets and multiple squares in summertime and welcome you into their cosy and deceptively large stony interiors in winter time.
Just north of Montpellier is the Languedoc-Roussillon's most popular wine-growing region, which centres around Pic St Loup, Montpellier's "local mountain." This is one of our favourite areas near where we live and one of the loveliest places to go walking and get lost. One sunny weekend we decided to rent a car, drive ourselves over to the village of Cazevielle, from where we heard you could walk up to the top of Pic St Loup – the big pointy one. Once parked in Cazevielle we looked around for signs. There were none. Luckily there was a couple who looked like they knew what they were doing so we followed them and began the pleasant walk up. This route, which also seemed exceedingly difficult, did eventually get us to the top. I couldn't help thinking as I was clambering up and grabbing onto trees, that there must be another way. Nobody on tripadvisor mentioned that this was hard. At the top though I was grateful that we'd decided to keep climbing (and hope the poor couple that had originally followed us found another route up too) because the view up there is absolutely worth every graze and bramble in the hair.
Down at the bottom the area around Pic St Loup is made up of wineries and plenty of tiny villages, many of them medieval with amazing old buildings, some of them more active than others. We were still at that point where we assumed there'd be a restaurant in every village but after a couple of stops in sleepy (read: actually sleeping) villages we found that there was nothing, not a smidgen of life, except cats.
Pic St Loup is not only gorgeous but it's also one of the best wine areas in the Languedoc region and, as it's a hop and skip away from Montpellier, it's the perfect getaway from the city.
Wine tours are brilliant things. You learn a bit, drink a lot and you leave feeling merry yet terribly cultured. I particularly love it when you pop to a restaurant or supermarket afterwards and spot a wine you know and can say ooh yes, I've been there, lovely lady, cute dog, oh yes I'll have that one.
Doing an organised wine tour in Pic St Loup costs around £90 per person. It's not cheap but it does mean you don't have to lumber someone with designated driver aka spitter status, plus you don't get lost and end up driving to the vineyard that closes at 5 but maybe 3pm on Wednesdays/doesn't open at all on Mondays.
Our first stop at a cave with multiple local wines was an easy way into trying a variety of wines from the region. They were nice, but we weren't blown away by any of them and the cave was more of a local wine shop where they'd quite happily let you try what you like, so that was a fun intro, but not exactly what we came for.
Eventually finding the right entrance and getting out of of the car we found ourselves outside a beautiful house, complete with an excellent darkly lit wine cave. The man, minus weapon, gave us several very good wines to try, telling the stories behind the names such as Jamais Content (Never Satisfied – the winemaker was a perfectionist) and we took home several bottles of the stuff. Jono even had a cuddle with horse-dog, who turned out to be a giant softie.
Taking to the road again, this time we found a little village with cats instead of giant dogs. A lady with a heavy southern French accent greeted us at a small cave where we tried plenty more wines including a lovely light red . I'm not going to start pretending to be a wine connoisseur here, don't worry. By this point the wines had started all merging into one and my already unsophisticated palette was a bit wined out.
I've realised these last couple of weeks walking around town, how very much I will miss France and more specifically Montpellier when we eventually leave. Maybe we needed to get away to realise just how much we love it here. It's still an adventure – it's still got that newness to it that makes it exciting – but it's an adventure we can have in between doing normal day to day familiar things.
Going to the flea markets on weekends and making random excursions to the beach to fly kites and pop over to an ancient cathedral which just happens to have a bunch of peacocks hanging out outside are just some of the ways you can spend a weekend here.
Being back also made me realise how much I liked having somewhere to come back to. I'd never understood how people tired of travelling before, the idea of being a digital nomad appealed to me a lot but now I've realised it's harder than it seems. I like a certain amount of routine and familiarity and I think we've both realised that the idea of settling down is maybe not so bad. Maybe.
I've noticed I write a lot about the things around Montpellier, but not so much about the town we live in, so I thought it was high time to fix that.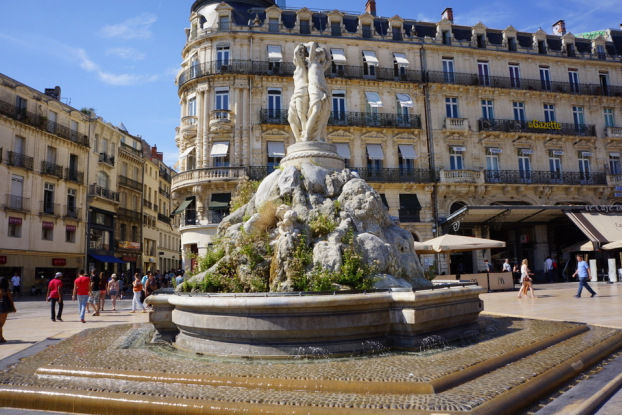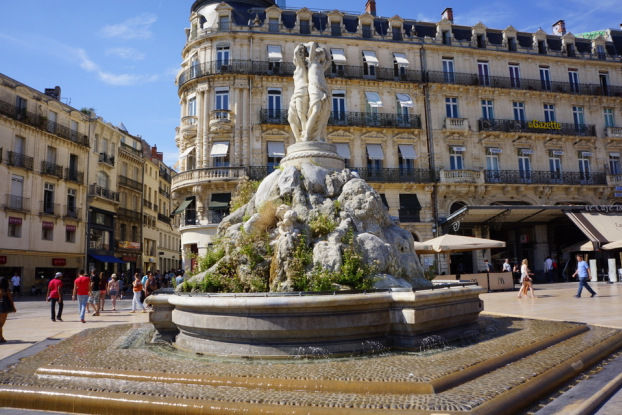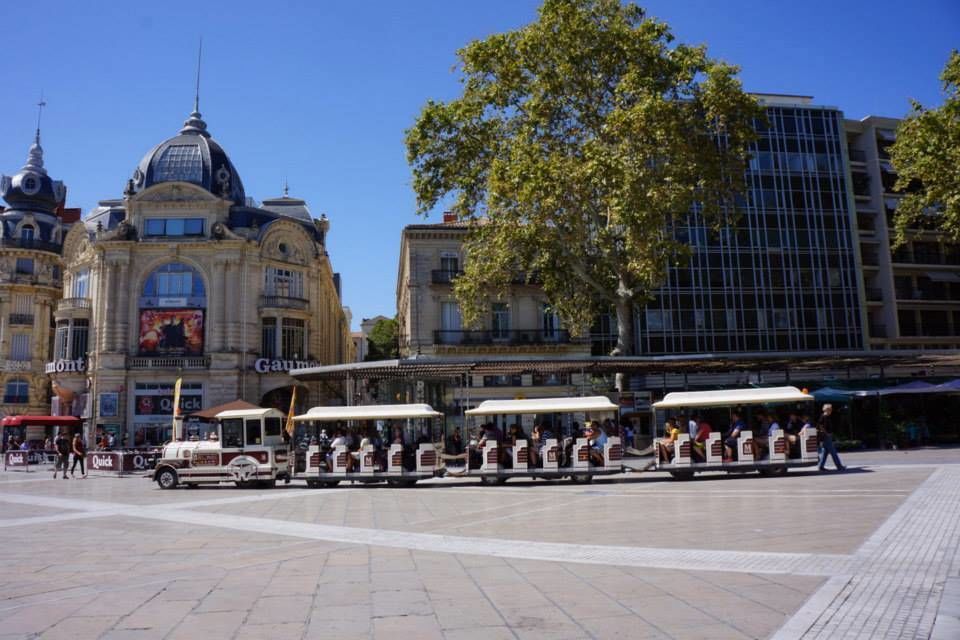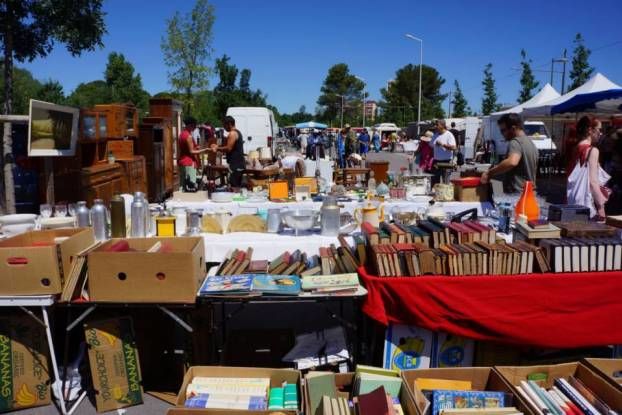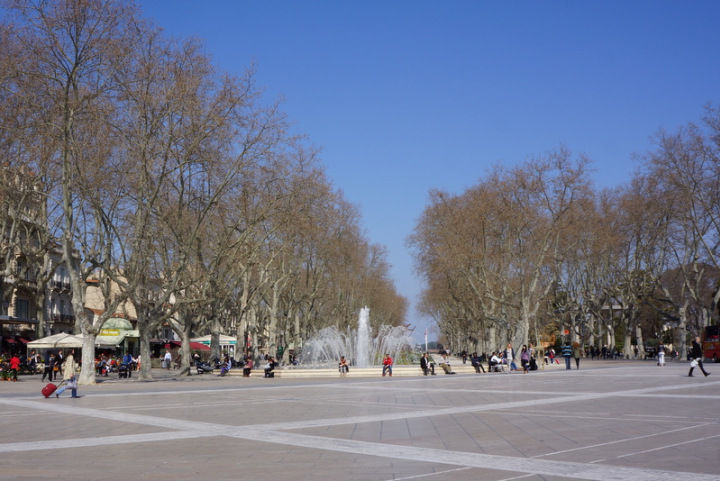 After several moments enjoying the view, staring at the plaque dedicated to the guy who died climbing it and trying to identify different points on the map at the top, we decided to head down. Following a couple of others down we found the route down surprisingly easy and it was only when we got back to the point where we'd started dragging ourselves up rocks that we found that we'd decided, accidentally to take the hardest walking route. Further down we found a family sitting there with an exasperated child asking in French, how much further. The woman, who must have heard us speaking in English asked us, in English, how far it was. We said about half an hour to 45 minutes. She turned around and told her son, in French, ten minutes more. Oh the joys of bilingual lying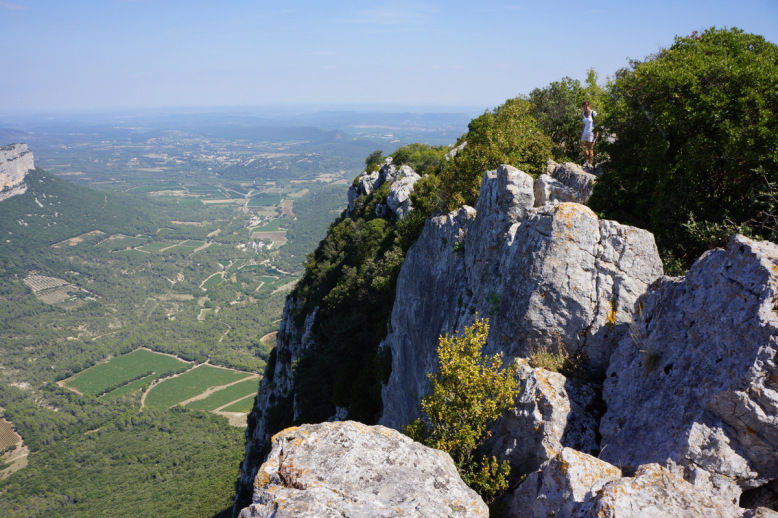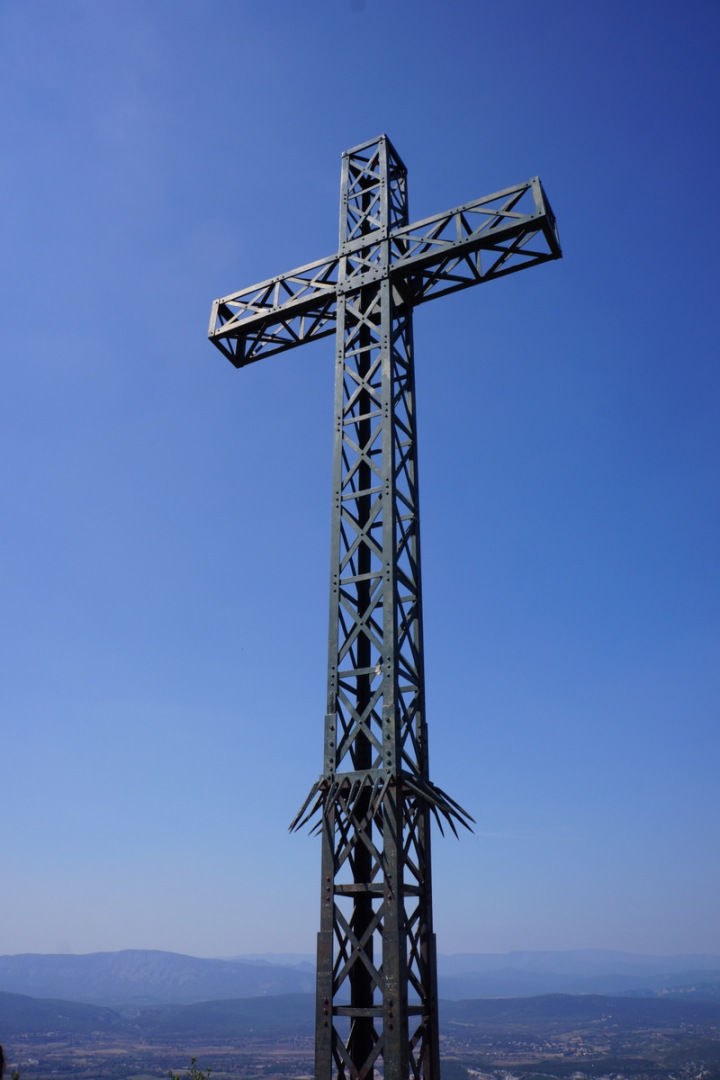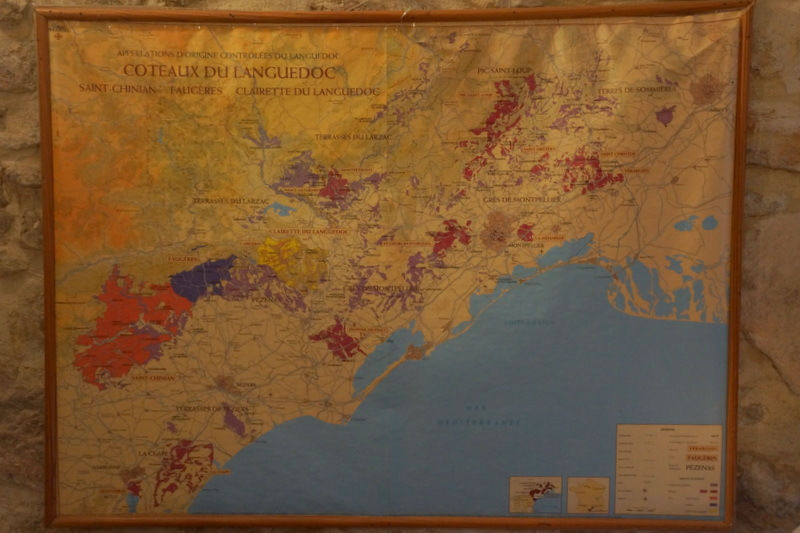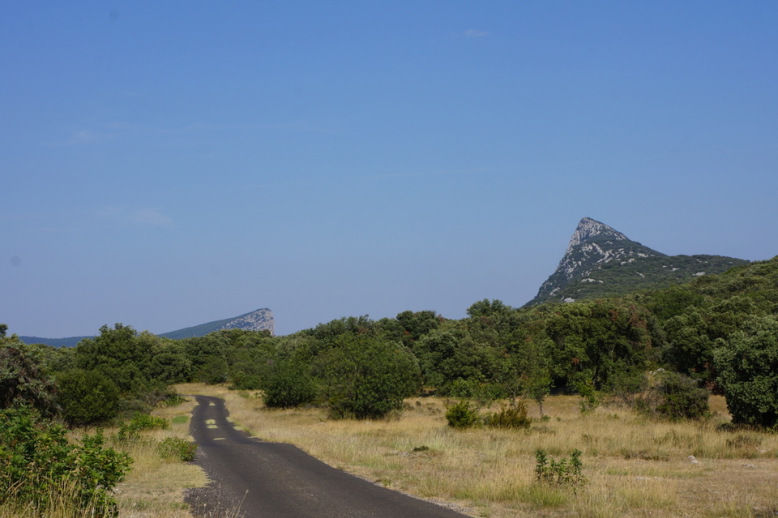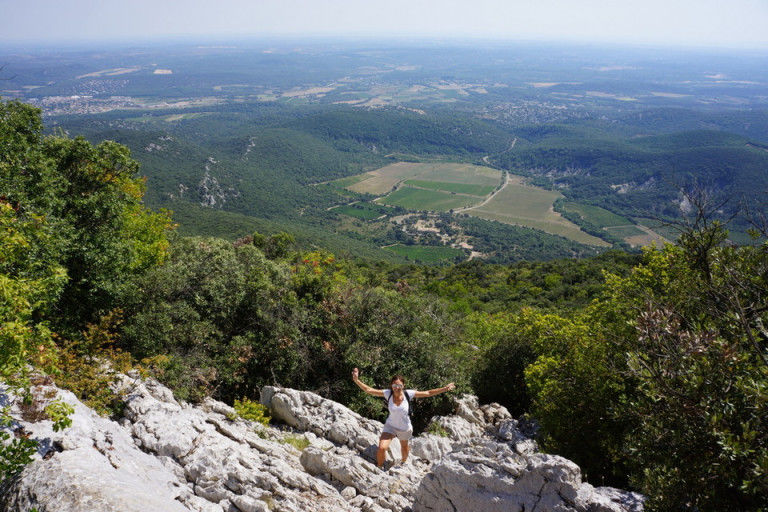 We decided, because we're now locals of course, to take matters into our own hands and just do our own wine tour and spend the money on actually buying the wine. Armed with a map on the ipad, a car and friends, we went with the intention of trying and buying local wines for the wedding. Our designated driver tasted every wine but swallowed none, while the rest of us tasted and then swallowed everything. (Thanks mate. We (he) will totally drive next time, promise…)