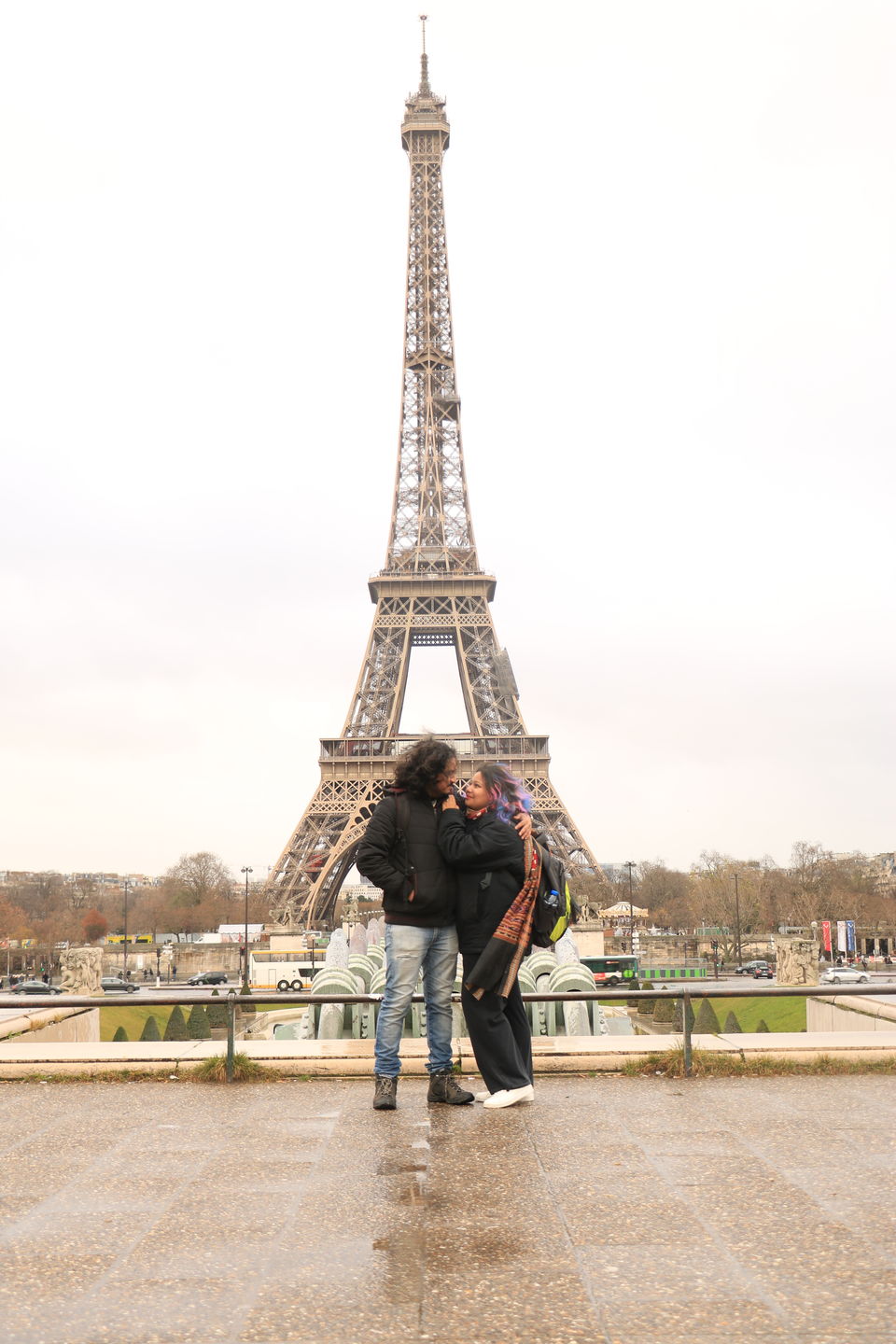 With most of my money gone in booking tickets for the Eiffel Tower, the Louvre, Musee d'Orsay and the Musée Picasso and that too at the beginning of a month long Euro trip, I wondered if there is money left for the most important thing , FOOD and other things like alcohol and romance maybe!
Paris was a dream I had nurtured since the last 10 years or so after a whirlwind tour of the city. I wanted to feel the pulse of this city and revel in its glory with my significant other. Stupid dreams of the early twenties.
Did Paris live up to my expectations, Oh yes! So much that I want to go back again and this time no visits to tourist attractions and definitely NO museums.
Here's a lowdown of my Parisian sojourn.
La Paris in December is obviously cold and windy and also rainy. When you don't have an umbrella, the rain can be quite a dampener. (pun intended.) And guess who didn't have an umbrella!
We reached CDG on a cold Monday morning with lots of luggage and no umbrella. Grabbed a coffee and a baguette from the station, took forever to understand the ticket dispensing machine, changed 2 metro lines, then huffed and heaved and dragged the suitcases to the apartment we were living in. With a view of the Sacré-Cœur from the bedroom window, my apartment was magnifique.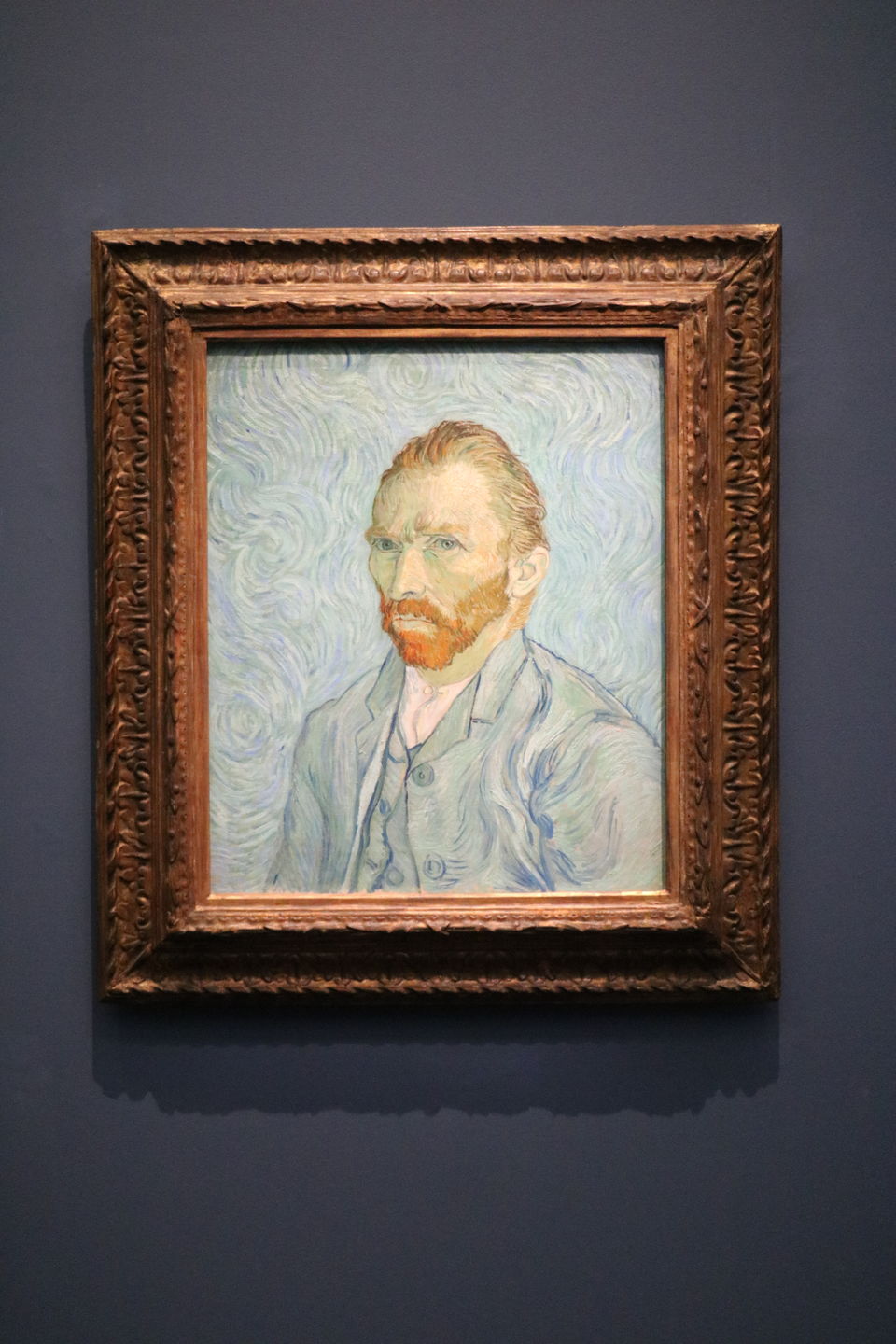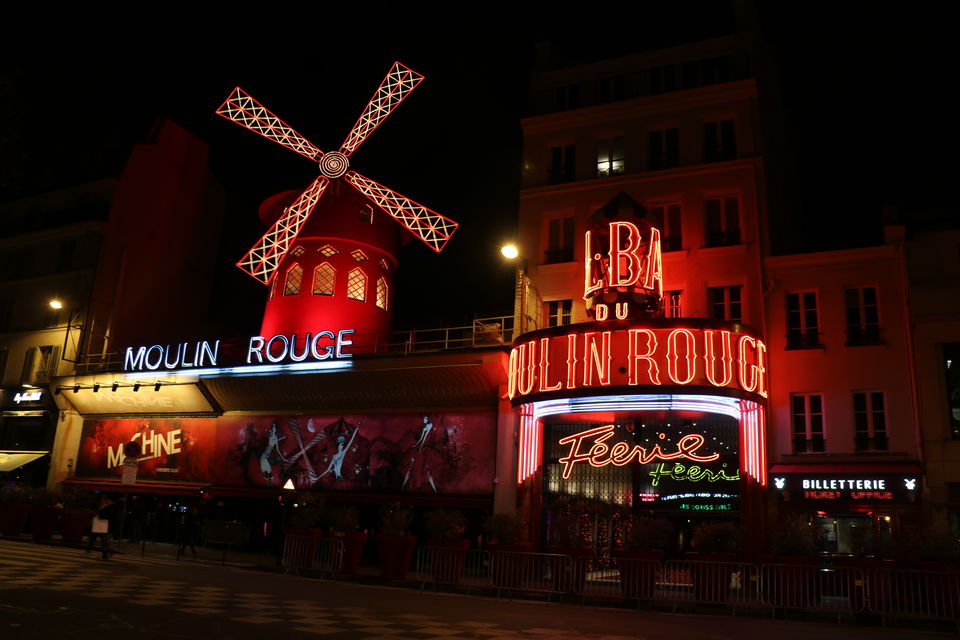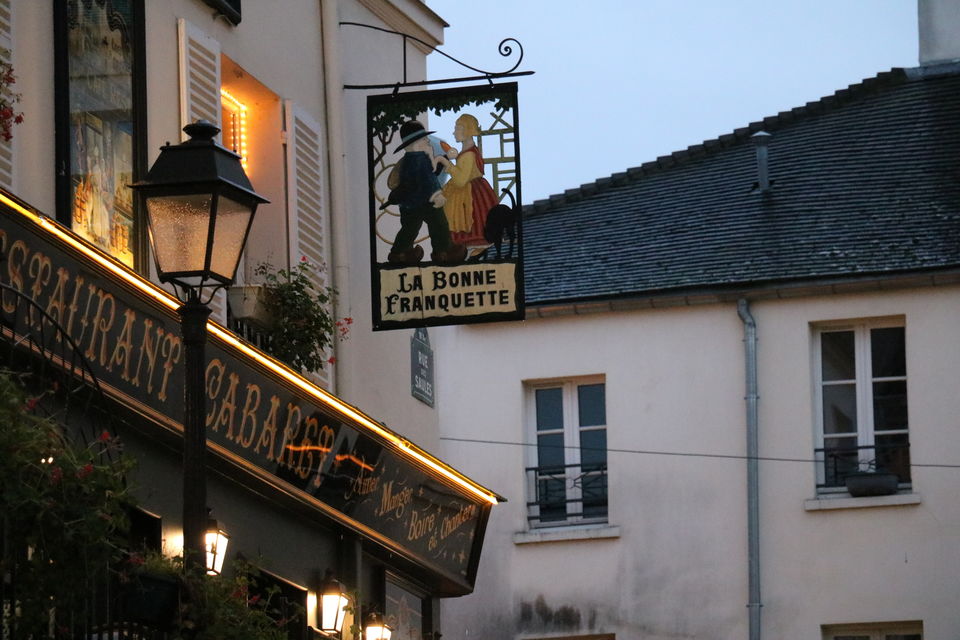 The Louvre is gigantic and no one should think about trying to see everything in one visit. You cannot. We were lucky, the line for tickets was not very huge, so we got in quick. I wanted to see the La Joconde first, just like every other clichéd tourist in the city. Follow the herd and you will see the Mona Lisa. Be prepared to jostle the crowds and push people around if you want a better view. However your life will not change after seeing this painting. Don't expect it to. And then began the ordeal for my already tired feet. Walking up and down the corridors of the Louvre took its toll on me and I gave up after an hour. The works of art in the Louvre are first rate but it is overwhelming. I don't think the Significant Other managed to see all the paintings also, forget the sculptures. As for me, I found a corner for myself and actually dozed off while the Significant Other went ahead to see the other exhibits. I awoke to the sound of the PA system asking people to vacate the premises since it was time to shut shop. Oh dear lord, I almost spent A Night in the Museum sleeping.
The next day also began with a museum, but this one I enjoyed. We went to the Musée d'Orsay where we came face to face with the most iconic works of Vincent van Gogh. This is entirely a personal opinion but if one had to pick between the Louvre and Musée d'Orsay, I'll vehemently support the latter. It is small, intimate and interesting even for a novice like yours truly. Following this we were royally duped by a hole in the wall chinese restaurant in the vicinity where we had decided to have lunch influenced by the dirt cheap prices he had displayed on the window. So curry for a 3 or 4 Euros, Noodles for 2 euros, Rice for 2 euros, we should have realized this was too good to be true. The catch here is that such places sell their food in weight. So 2 Euros for 100 grams of noodles and so on. We ordered a plate of noodles, rice, and 2 main dishes expecting a bill of 13-14 Euros. The bill came up to 28 Euros. There was no point arguing with the owner for he chose not to understand a word of what he said. We asked for a plate of each of the dishes thinking the price displayed was per plate, to see, he had served us 500 gms of each and charged accordingly.
When in Paris, you need to be prepared for long hours of walking and my endurance was put to test on Day 1 itself. We walked to the Sacré-Cœur, then it started pouring, so we hung around till it stopped because hey, no umbrella remember! After that we walked through Montmarte, my absolute, most favouritest place to be in this city. It was dark already although it was only about 3:30 pm or so. The quaint lanes are filled with souvenir shops which the artsy significant other swooned over. Hunger struck so we ate a tuna baguette because it looked big and was reasonably priced and that was the last of the baguettes we ate in Europe. Both significant other (SO) and I did not really enjoy the tough baguette bun and throughout our Europe trip were not able to understand why would a person want to eat a baguette at all when there are croissants up for grabs. Oh the croissants in Paris…
Also since it was Christmas time and it was cold, so drinking some Vin Chaud /hot wine is mandatory. We spotted a bakery selling it for 2 Euros and boy was it yum. And then while walking we see white specks on the grounds. What could it be? Has someone thrown thermocol balls on the road. Nope. And then those little specks increased and just like that it started snowing in Paris. Don't judge us now…we are from Mumbai and obviously don't know how snowfall looks like. Imagine our glee. The cobbled streets of Montmartre, smells of the bakery across the pavement, Vincent van Gogh's spirit and our first brush with snowfall, my first day in Paris was turning out to be perfect.
On Wednesday and Friday, the Louvre is open till 10:00 pm and obviously is a must-visit when in Paris. So after gorgeous Montmartre, our next stop was the Louvre, a short metro ride from Abbesses.
From there went to pay a visit to the pièce de résistance of Paris, Tour de Eiffel. We would have usually booked our tickets to go to the summit in advance so that we didn't have to wait in queue for the tickets but we were not sure of which day we'd like to visit the tower, hence had to buy tickets on the spot. We luckily were not travelling in the peak season therefore got our tickets after waiting for about 2 hours or so. Going to the top of the Eiffel tower is expensive for sure but a must-do. The sun had already set when it was our turn to get on the lift so we got to see the City of Lights in full glory from a height of 324 metres. What a sight it is and Holy Cow, how cold was it! In spite of the mammoth crowds and the cold I am still going to say, the summit of the Eiffel Tower is one of the most romantic spots in the world and you should not miss a chance of going there with the person you love. After a bad experience in the day we decided to buy frozen pizza and cheap wine from the store to avoid getting duped further. Was a good call though.
P.S: Do not miss the glittering Eiffel tower at the top of every hour. It is such an enchanting sight.
After this came Sunday. I wanted to attend the Gregorian mass at the Notre-Dame Cathedral, but could not wake up on time. Anyway the cathedral is beautiful and the stained glass windows are a sight to behold. We crossed the Seine and walked to the Jewish quarters in Le Marais and went straight to L'As du Fallafel, the culinary landmark on Rue des Rosiers. You have to pay and order while you wait in queue plus there are multiple L'As du Fallafel in the lane, so you basically go to the one with the longest queue. Now the falafel sandwich there is not exactly cheap but is reasonable by Parisian standards. It comes in a good size and although it is vegetarian, it was quite tasty and filling. We shared one falafel sandwich for lunch and then discovered Murciano Boulangerie Patisserie, a Jewish Bakery, which looked straight out of the 1950's. A shop so small that the man at the counter didn't let me get inside with my backpack, a constant crowd coming to pick the freshest challah bread and that chocolate flan, oh gosh, creamy, custardy and delish. This was like a weird lunch but satiating nevertheless. We headed to the Musée Picasso after that. I enjoyed this one too. Picasso's works are so quirky and intriguing and of course a riot of colours. The only problem was that the labels were all in French, so comprehending the names of the paintings was bit of a hit and miss. Staying in the museum till closing time I think has become a habit for the Significant Other, and so was the case here. Of course the clouds were in a good mood in the evening so lo and behold it started pouring and do we have an umbrella?
Hoodies up, pockets clutched, we bravely walk the streets in the rain because museum folks will obviously not let you take shelter inside after the museum has shut. So off you go.
Google weather forecasts becomes your best friend during such trips and very sweetly it informed me that the next day is going be rainy throughout. My last day in Paris and this is what I get. Mandatory couple shots with the Eiffel Tower were not clicked yet so we set out to Trocadero fairly early in the morning. Else, getting photo-bombed by hordes of tourists is guaranteed. A quick photo session later, we went for the Seine river cruise. I sat indoors because of the rain and the wind, the Significant Other ventured upstairs to grab a few shots of the bridges. We realized we haven't tasted any French food, so now was the time. We went to Chez Gladines and ordered like a pig. We were under the impression that the serving size in Paris is rather small and were genuinely hungry so ordered 2 mains, a veal escalope and a duck with Roquefort sauce. The portions were huge and it came loaded with potatoes and a salad. We couldn't finish our food…I still cannot believe this. We had to let go of a chunk of the potatoes and the lovely sauce too. This place is a must visit if you are looking for a reasonable and genuine place to eat.
With a full belly we went to the The Cinémathèque Française, which holds one of the largest archives of film documents and film-related objects in the world. The cinephile husband was thrilled to bits and in his mind wishing he could lead the rest of his life there amidst the Tati's and the Truffaut's. We came back to Montmarte for another quick round of souvenir shopping and then just wandered aimlessly because the phone battery had died out by then and we didn't know where to go. We walked downhill and landed at Boulevarde de Clichy. I wasn't expecting this. Of course we saw the iconic Red mill of the Moulin Rouge, didn't bother going in and then walked the entire street full of sex shops. I couldn't help but comment that this was the Pattaya of Paris. It was an interesting walk and I didn't really feel unsafe walking in the so-called red light area of Paris. The next time I am in Paris, I'd definitely want to get inside Moulin Rouge and catch a show. They say it is cheaper to go for an afternoon show.
That was the end of my short but sweet trip to Paris. Leaving Paris was bitter-sweet. We were sad to be leaving the city, there was so much we hadn't seen, but then we had Croatia to look forward to. Oh I can't wait to visit Paris again. Maybe I should learn French in the interim.
Que dis-tu?