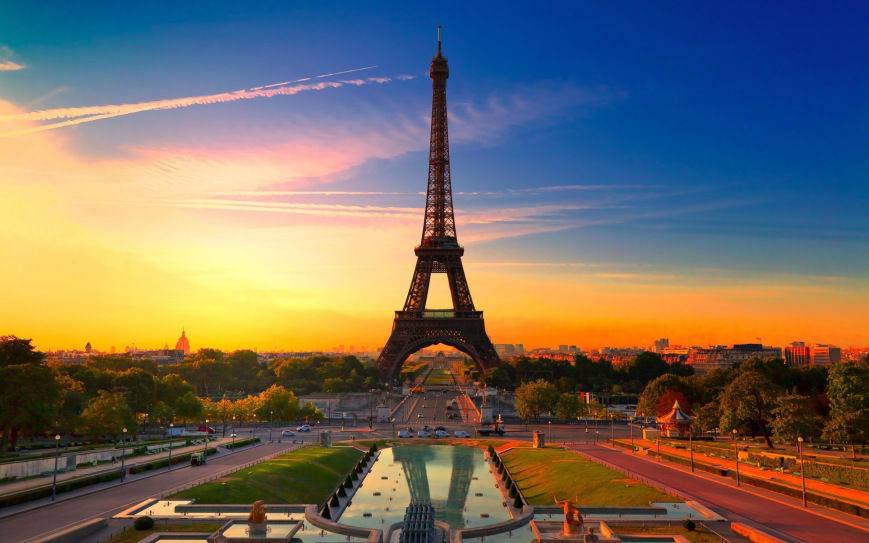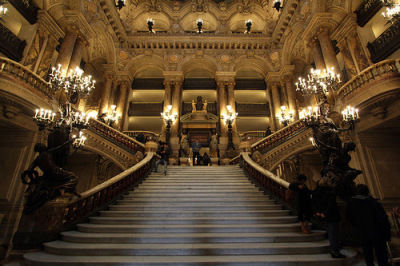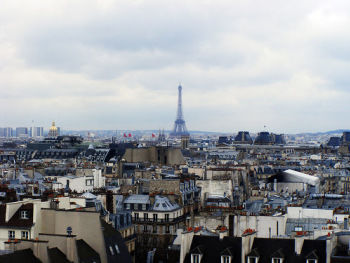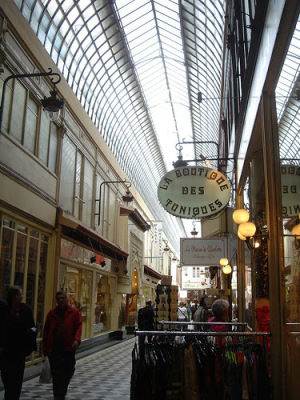 It's not all crazy balls for me all the time. Every now and then I do go to some tamer places… and one of my favourite cities is Paris. I was lucky enough the first time I went to meet Anne Muraro - the best damned guide in Paris. And after the jump, she shares $10,000 worth of information:
ME: What are your favourite touristy places and why?
AM: I'm very proud of Pompidou Centre created in 1977, located in the very centre of the city: I love the idea of making art accessible to anyone. The view from Pompidou Centre top floor is the best on the city, especially at the end of summertime, I love to watch sunset: gorgeous!
I love Tuileries garden too, designed by Lenotre, the gardener of the sun king Louis XIV. I feel like being in a Monet painting, I enjoy the view from the pond , on one hand you have Louvre, on the other hand the view on Orsay museum, and the open perspective to Concorde square is majestic.
I'm lucky to live Avenue de l'Opéra, so each morning when I go out of my building, the first vision I have is Apollo holding his lyre on the top of Garnier Opera house, standing against Parisian sky! I love conceptual and minimalist art for 20th century but I'm so Napoleon IIIrd style for 19th, exactly the opposite! Lavish gilded decor, crimson velvet curtains, crystal chandeliers, mosaics floors, very cosy atmosphere…
ME: What are your favourite places that locals go to?
AM: I've just mentioned Garnier Opera house which is still a great place for classical dance (ballet) and sometimes contemporary productions too. Parisian love to go out: concerts, theatres, operas…it's a part of Parisian life, our city is definitely not a sleeping beauty, still alive with greatest festivals too, like Chopin festival that just open one week ago with pianists from Russia.
- Le Marais which is the oldest district in the city, not destroyed by Baron Hausman and Napoleon III in the second part of 19th century when Paris was refurbished and embellished. There are still mansions from 16th and 17th century! Now it's also a very trendy area and the best art dealers are there: Emmanuel Perrotin, Yvon Lambert, but also young art dealers like Anne Barrault, or Galerie des Multiples (specialised in editions and multiple by famous artists).
- Saint Germain des Pres with famous Café de Flore and Café Deux Magots: many artists, writers, film maker, haunt this area close to the school of Fine Arts. Very good art dealers around too like Kamel Mennour (Sigalit Landau solo show right now) and the best galleries for design too like Downtown and Kreo, without speaking of Ladurée tea parlour and restaurant, famous for their excellent macaroons !
ME: If someone has been to Paris a million times what is a must see – what are some places they might not know about?
AM: The covered passageways! They were 137 in 1828, they are only 24 remaining today. They were built before Paris was remodelled by Napoleon III, between 1820's and 1860, providing a shelter from heat in summer or the rain in winter. It was the beginning of "boutiques" and the art of wandering in the city. Some of them houses now the most fashionable names like Louboutin or Jean-Paul Gaultier , other keeps vintage shops like Legrand Wines. Moreover there are plenty of very good bistrots in it.
The most beautiful are close to Palais Royal area : Vero-Dodat and Vivienne, both created in 1827.
I love the artists' workshops from 19th century transformed into museums like Delacroix Museum in Saint Germain des Prés or the museum of Romantic life near Montmartre, countryside atmosphere in the centre of Paris for both.
Drouot Auction House is something very exciting too and open to anybody: not far from Opera house, there are auctions everyday (except during school break), you can admire the objects before a sale and there is such an incredible variety! Wines, paintings, sculpture, antiques, tribal art, photographs, furs, vintage fashion, shoes, accessories, jewellery, decorative art, medals, furniture…you can bid of course, just raise your arm at the right moment and you leave with the lot if you're the last bidder and the hammer fell on the table !
We start to have private foundations for contemporary art, you visit on request: my favourite is Rosenblum Collection in 13th district.
ME: If it's someone's first time, what should they do? Where should they stay? What should they wear?
AM: If they love art, the three most important museums : Louvre, Orsay , Pompidou – then walking tours in Le Marais, and Saint Germain des Pres, even Montmartre.
As monuments: Notre-Dame, Eiffel Tower , Arch of Triomph. That's a good introduction of the city !
Of course better to do with a guide to understand the importance of something that could appear very kitsch at first glance and too much touristy, this is just the way you do it that matters.
Actually I have a funny tour for kids for their first time in Paris (and adults ask it also!) the city/gourmet tour: we discover each district of the city through a delicious point of view: the best baguette in Montmartre, the best chocolate near Opera, the best
Ice-cream near Notre-dame, the best macaroons on left bank etc.!
2) For a short stay I do recommend 1st district between Louvre and Opera: a large choice of hotels from cheap and nice to 5 star luxury like Le Meurice or very contemporary like Mandarin Oriental.
You can do ALL the places I've mentioned walking around! And great restaurants, bistrot all around too of course, without speaking of fashion for shopping. Actually I'm living in the first district and it's my favourite!
3) Please be elegant in nice places, even a simple white shirt with a jeans with Converse shoes can be stylised, we don't have a strict dress code but avoid fashion mistakes like jogging or baggies!
I can't stand people in the Louvre dressed as if they were going to the seaside
(Yes, I've seen that already, not wearing bath suit of course but close to).
ME: What are the most unique tours to do?