For any first-time visitor to Paris, the French capital can be both fascinating and intimidating. The list of must-visits looks over ambitious, the predominance of art and history overwhelming and the all-pervading element of romance a tad tedious. The visitor is also constantly reminded of the remarkable hauteur that the native Parisian is known to be born with. But then, when the Eiffel tower comes into view, the heart skips a beat. When the brilliantly lit Louvre bathes everything around in a sea of light, the moment seems to freeze. And when the charming waiter at a Parisian café says the most melodious bon jour, an unprecedented wave of warmth replaces any lingering apprehension. However, beyond all the must visit places, there is another delightful side to Paris that can be found in its beautiful neighborhoods. The warren of narrow streets, little passages and hidden gardens make them a veritable paradise for the discerning traveler. And walking around these quartiers through their winding rues, avenues and boulevards becomes the best way to absorb the beauty and energy of this elegant city.
1. Montmartre
Perhaps no neighborhood sums up Paris's bohemian, artistic image quite like Montmartre. A walk through its secluded gardens, alleyways and former haunts of famous artists reveals one of the most interesting facets of Paris. It is also the perfect way to avoid the crowds heading to Sacre Coeur cathedral, the basilica sitting on the crest of a hill.
The walk becomes intriguing when there is a native Parisian maneuvering through the maze and telling stories along the way. She points out easily overlooked landmarks, like Café des Deux Moulins on Rue Lepic that features as Amelia's workplace from the famous French movie Amelie, or the plaque on the wall at 54 Rue Lepic commemorating Vincent van Gogh's time in Paris.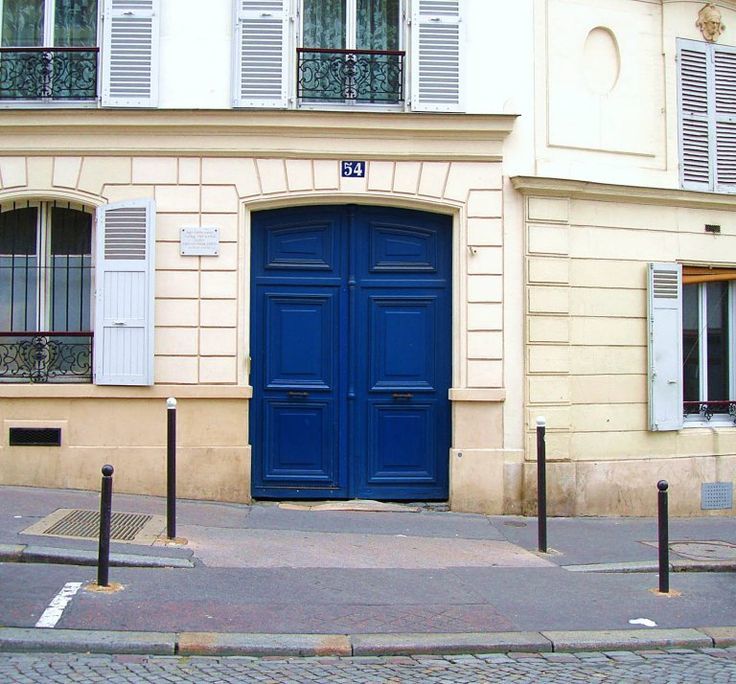 Through her narrative, it becomes clear how the secret life of Montmartre has inspired artists over and over again. There is Moulin de la Galette, the original windmill standing today famous for being a café, cabaret and meeting point for artists, most famously Pierre-August Renoir. Around the corner is Au Lapin Agile, a little cabaret known to have been frequented by a young Picasso, flirting with waitresses and doodling their portraits on napkins in exchange for free meals. And at the square shaded by chestnut trees is the old piano factory, Bâteau-Lavoir, that is known to have housed young and penniless artists like Max Jacob, Modigliani and Picasso.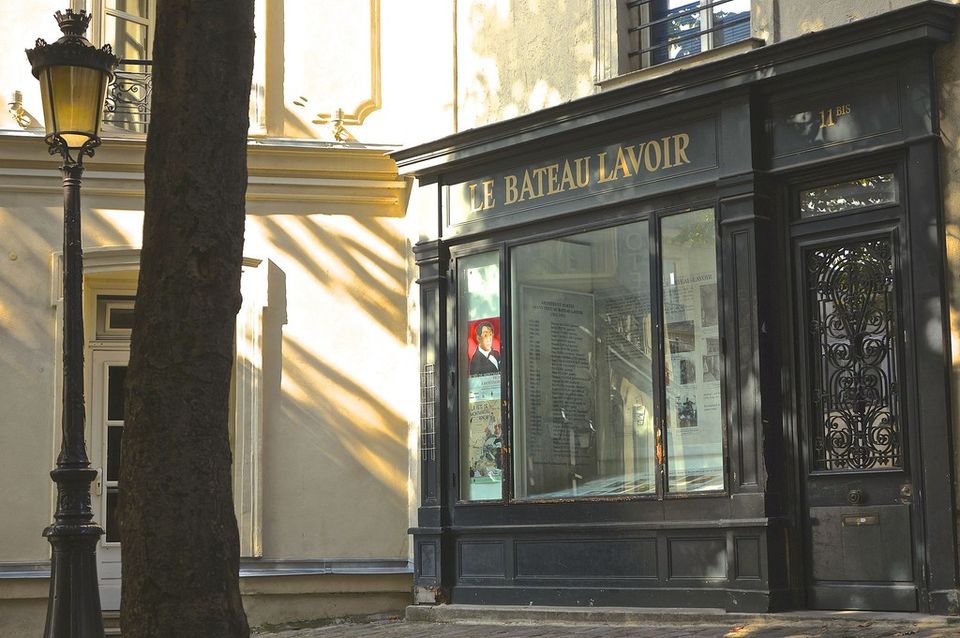 Continuing uphill along Rue de Saint-Vincent gives breathtaking views of the city and as the road bends to the right, the Sacre Coeur Basilica comes into view. The vibrancy of this place is almost palpable, with live music wafting through the air, painters selling their art and a sea of humanity milling around. The best way to end the walk is to sit back on the steps of the church during sunset and watch the sky turn a glorious scarlet with the city stretching out to the horizon.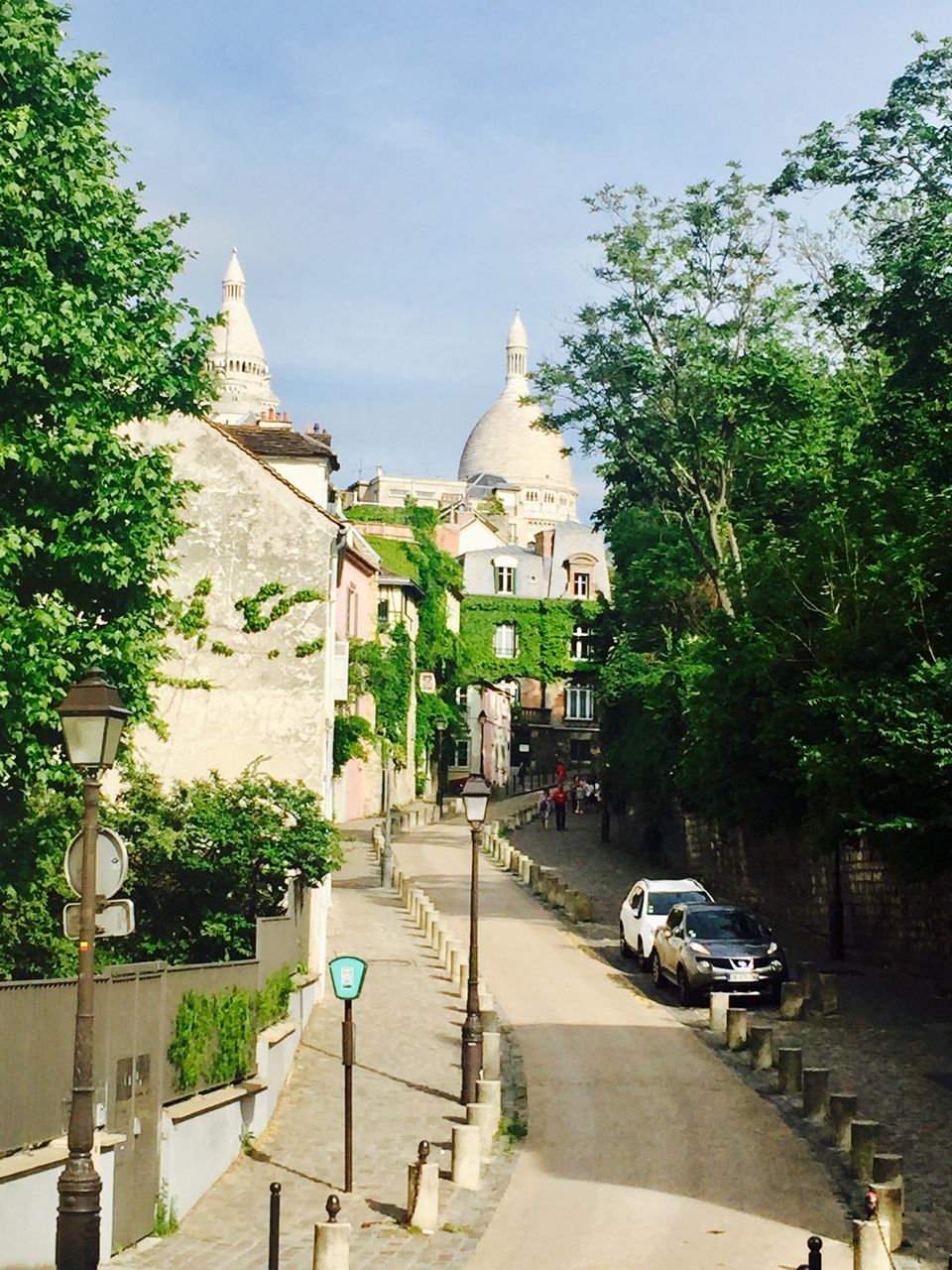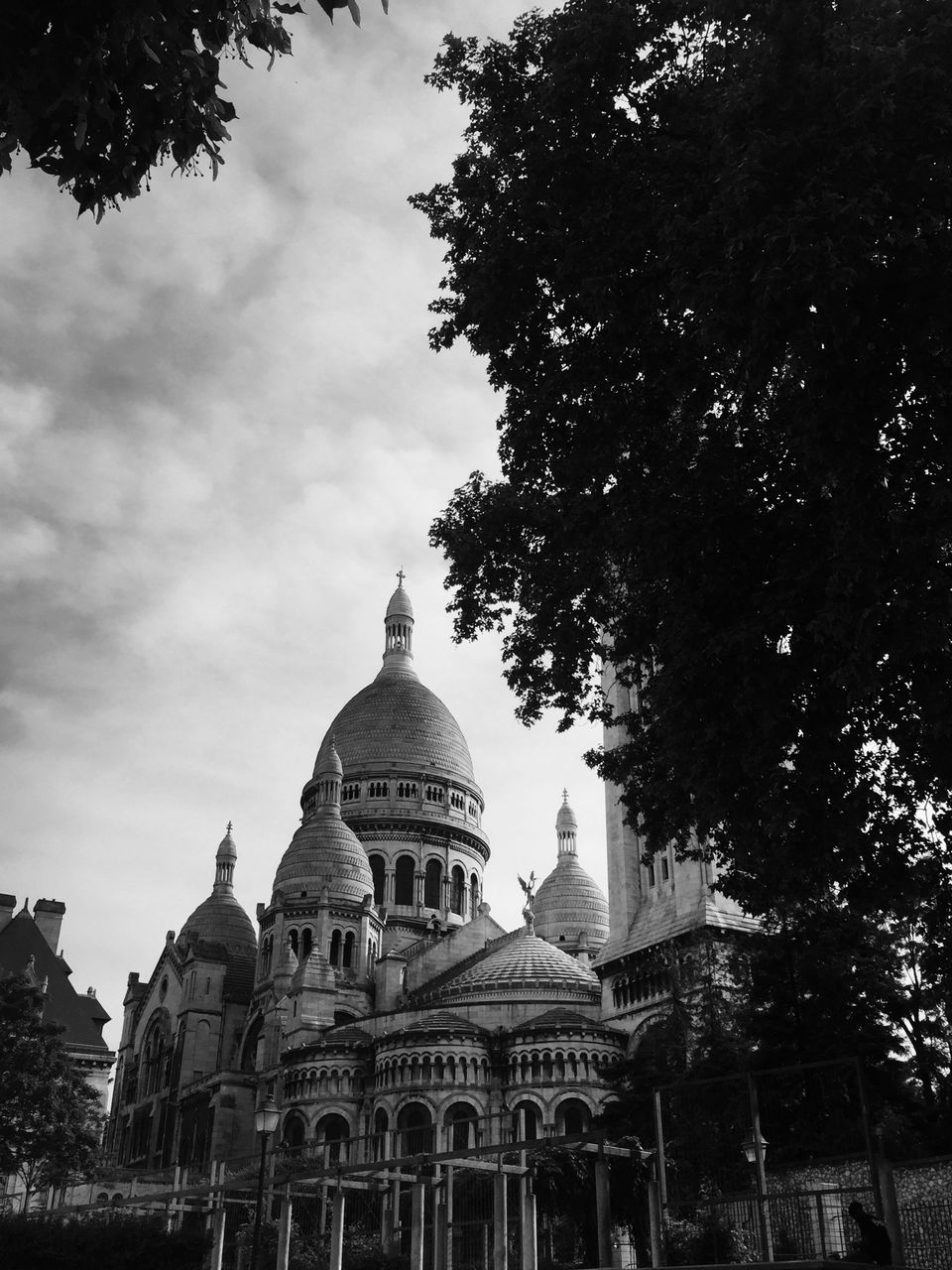 2. Le Marais
Another hidden Parisian gem, one that Parisians keep for themselves is Le Marais. Some say it is similar in feel to the West Village in Manhattan, and with its narrow, crooked lanes alive with bars, boutiques and art galleries, it's not difficult to see why. The Marais is also the hub of Paris's gay community and the nucleus of a fast fading Jewish community.
All these charming facets of the neighborhood are unraveled by a spirited young guide, as if in keeping with the its cool and hip atmosphere. This Parisian is a born American but two decades of living in Paris have ensured that he knows where exactly to look for the hidden gems. So, when the Place des Vosges, a gorgeous square built by Henry IV comes into view, he points out the delicate brickwork, the special color tone of the stone and the exquisite sculptures around the park. There is house no. 6 around the square where Victor Hugo lived while he wrote Les Miserables.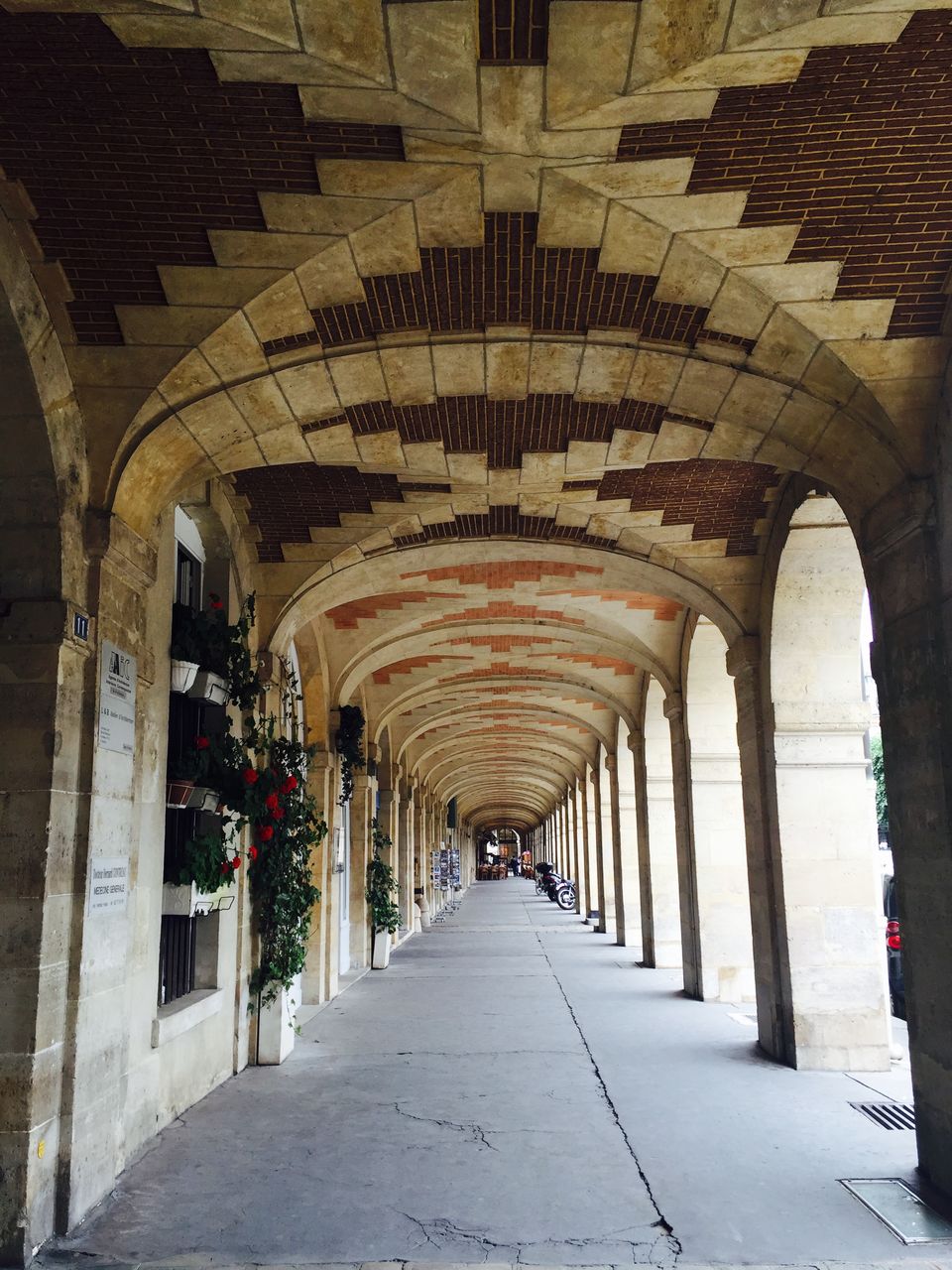 The exquisite private mansions of wealthy merchants with their manicured gardens seen here are some of the city's best surviving examples of Baroque architecture.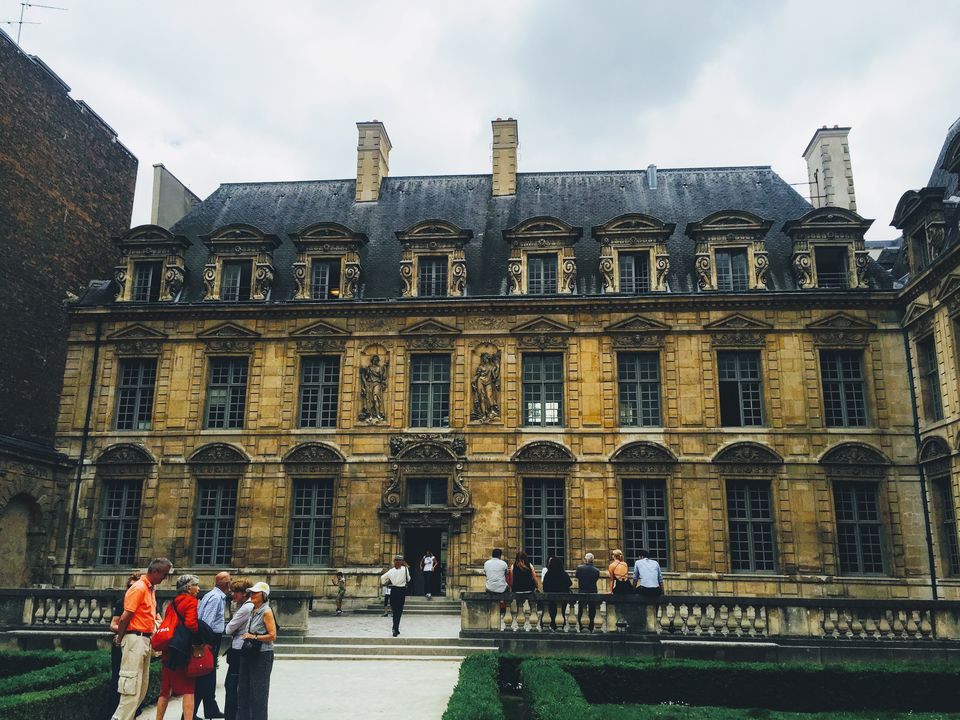 Winding through narrow alleys leads to the Jewish quartier along the Rue des Rosiers where hipster hangouts brush spines with delis and bakeries.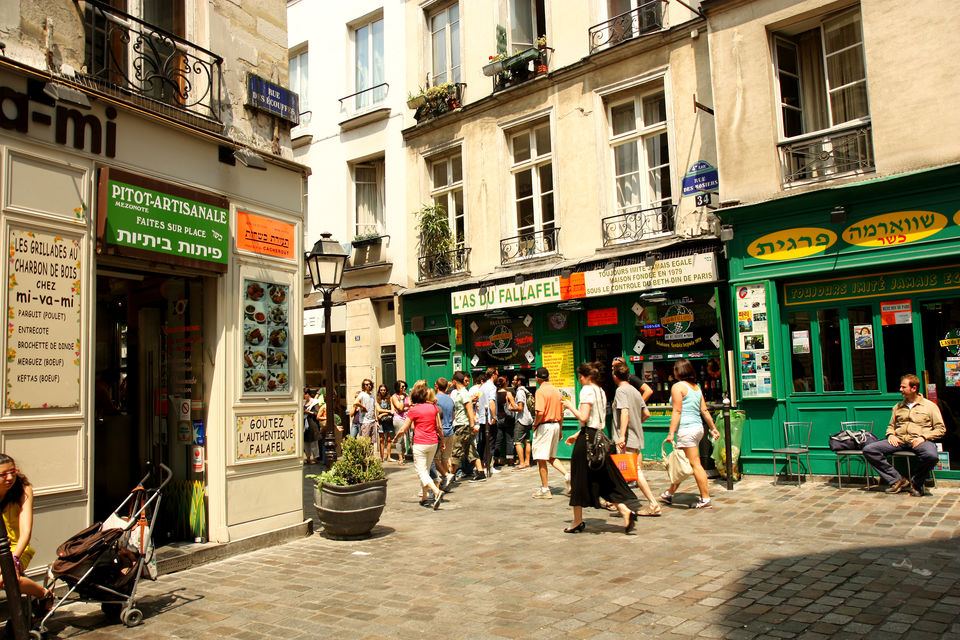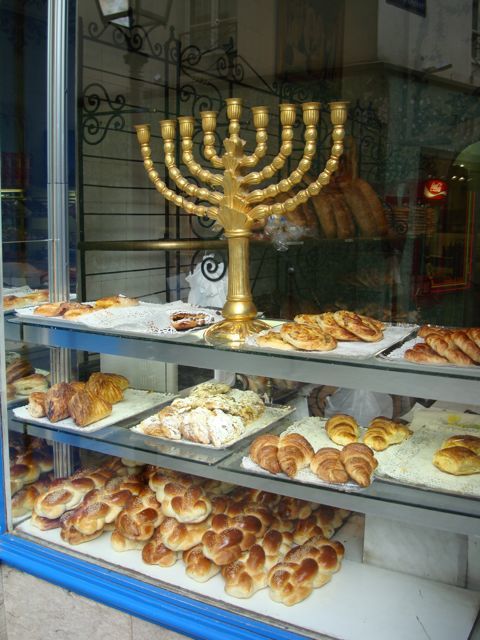 Plaques on buildings commemorate people who were deported and did not return. One such plaque on an erstwhile Jewish boys' school commemorates the 165 students who were rounded up one morning and deported to Auschwitz.
Just outside the Jewish quarter is the picturesque little square of St. Catherine, ringed by old apartments and giant trees. Quaint little bars are strung around the square and a good bottle of wine is never far away.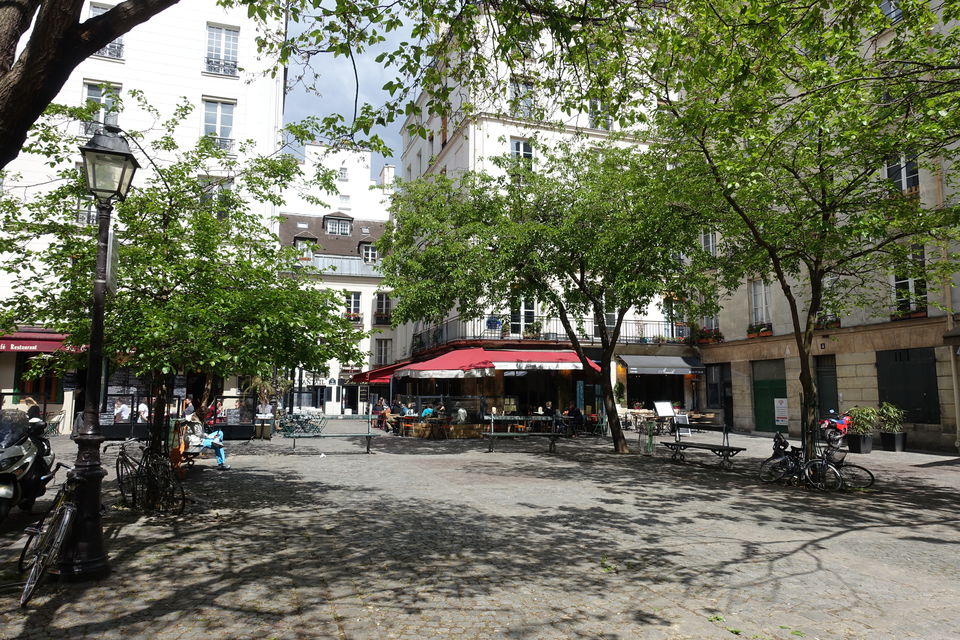 And the best place to rest those tired feet after walking is Jardin Anne Frank, a spacious garden named after Anne Frank. Reading a book under the garden's beautiful trellis walkway or enjoying lunch beside the fountain is sure to evoke a long languorous sense of happiness.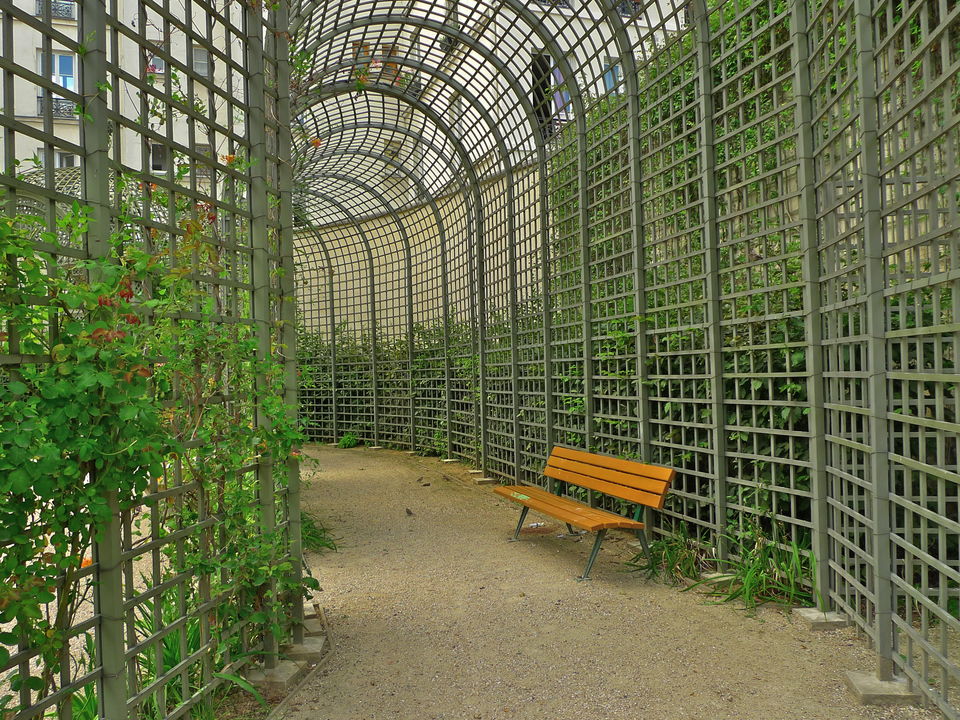 3. St-Germain-des-Prés
Next up is St-Germain-des-Prés, centre of the post-war Jazz age and yet another hub for artists and writers. Leading the walking party here is a Frenchman who enthralls his audience with self-deprecating humour dispensed from a remarkably stoic face. Walking here is tantamount to stopping, musing and marveling at the numerous designer boutiques and swanky restaurants.
Ru Bonaparte is the main thoroughfare, walking along which leads to the Saint-Germain-des-Pres church, originally a Benedictine abbey bounded by fields or pres in French.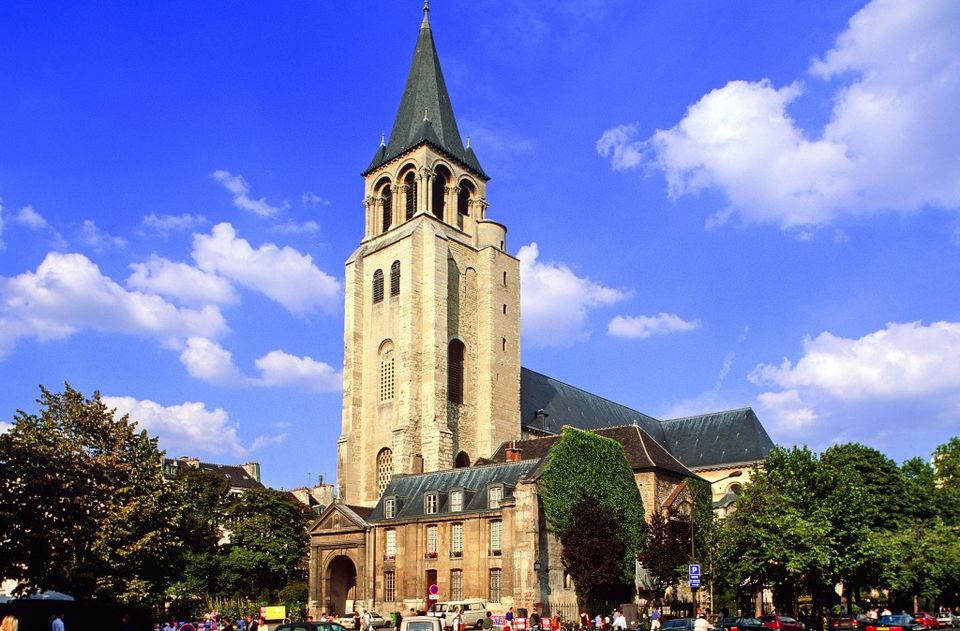 Across from the church are two of Left Bank's most famous cafes – the Les Deux Magots where Sartre and Simone de Beauvoir debated the meaning of life a hundred years ago, and the Café de Flore that was Picasso's favourite. Food here would cost a pretty penny, although sipping a coffee while sitting out in a wicker chair is a great way to watch the Parisian life go by.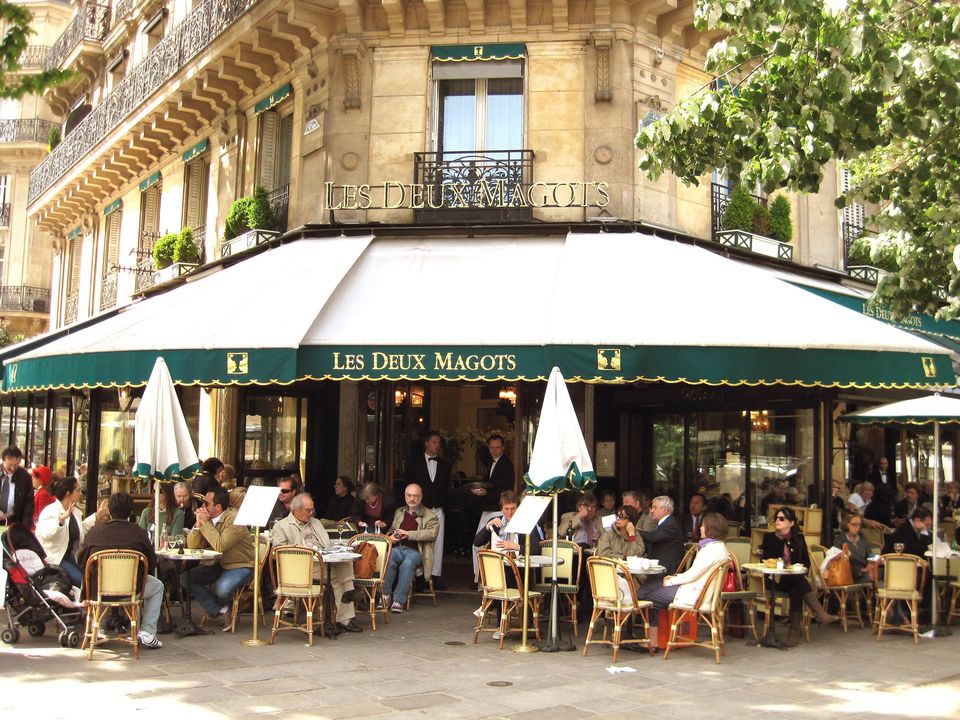 A couple of blocks away is a charming alleyway La Cour du Commerce Saint-Andre whose cobbled streets have remained since 1776. Joseph Guillotin tested the guillotine in the cellar of house no. 9 in this passage by lopping off the heads of live sheep.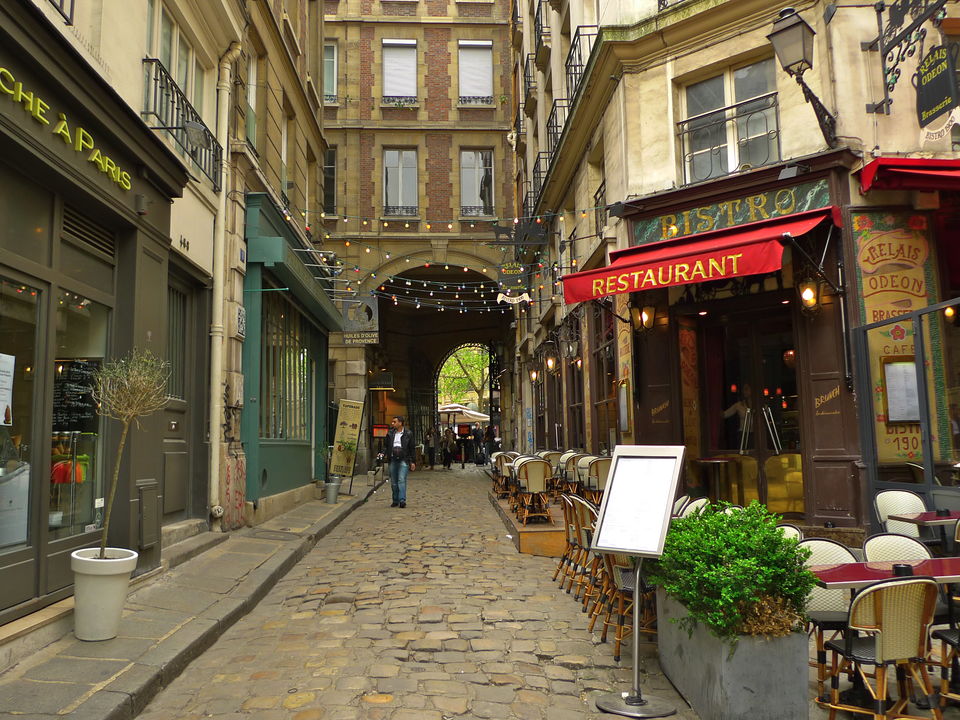 Le Procope, the oldest Parisian café and one that houses a wonderful "restaurant-museum" is also located here. It boasts of curious memorabilia that include Voltaire's desk, Chopin's sheet music and Napoleon's cocked hat.
Exiting this passageway to the other side leads to Rue des Grands-Augustin where a graying plaque on house no. 7 proclaims it to be Picasso's studio for almost two decades. Its north facing windows provided the optimum light as favoured by the painter and its rooms apparently reminded him of the Bâteau-Lavoir, for which he was secretly nostalgic his whole life.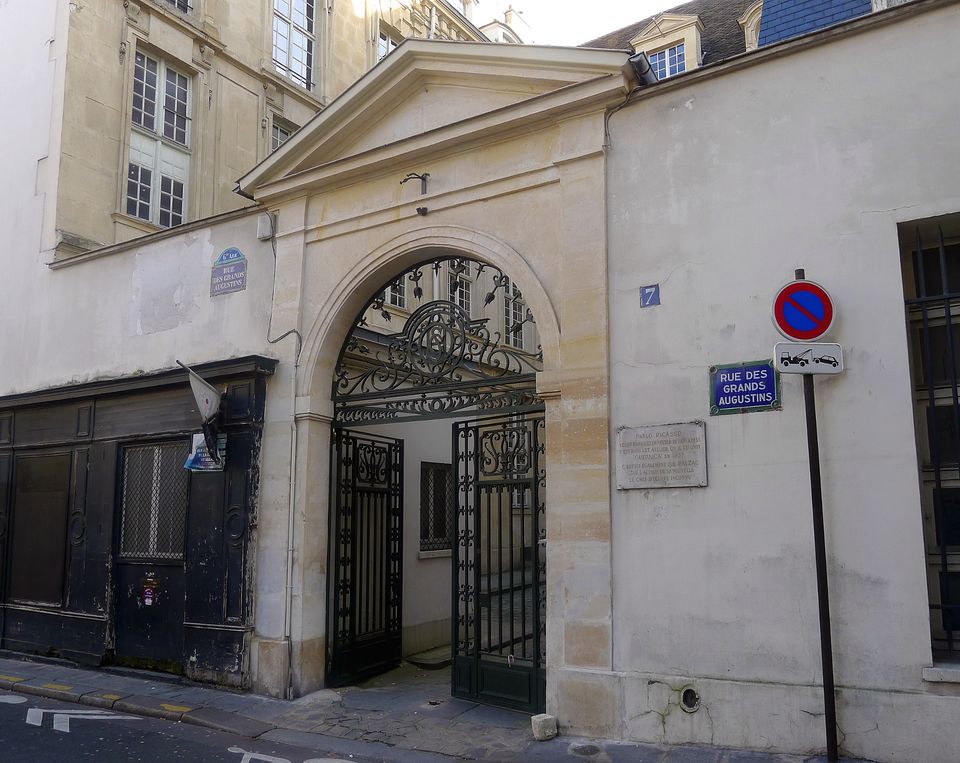 It was in the immense attic room of this townhouse that Picasso painted Guernica, the enormous mural-sized painting to express his outrage against Nazi Germany's bombing of the tiny Spanish village of Basque. It was also here that he lived out the Nazi occupation of Paris, and when questioned by a Gestapo officer about the painting, "Did you do that", Picasso is said to have simply responded, "No, you did".
4. Latin Quarter
No trip to Paris is complete without a visit to Latin Quarter, the city's historic center of learning and artistic achievements. It is a labyrinth of narrow medieval streets and alleyways with vibrant squares and side streets tucked away into its heart. So, when a knowledgeable local who is also a film studies scholar leads the walk, she ventures into the myriad streets surrounding what was left bank's true student and intellectual center.
It doesn't take long to figure out that this entire district is a book lover's paradise. The ubiquitous "bouquinistes", or outdoor booksellers, with their painted green metal exteriors line the left bank of the Seine selling old books and new. Although a vast majority of books peddled at these stands are French only, casual browsing is sure to evoke its own joy.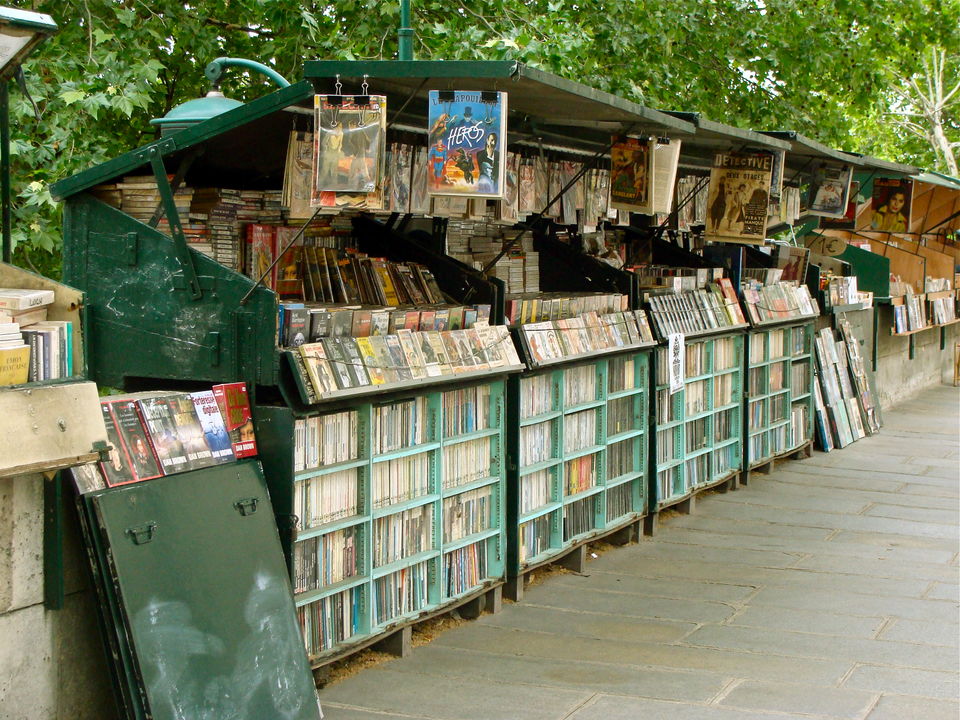 The iconic bookstore Shakespeare and Company at #37 Rue de la Bûcherie is truly a sight not to miss; with piles of books on narrow uneven shelves, old sofas and posters and the occasional cat, it is a place worth preserving. Founded in the 1920's, this place was the favorite hangout for expatriate Americans like Ezra Pound and Ernest Hemingway and the Irishman James Joyce; it also served as sleeping quarter to many aspiring writers in exchange for a couple of hours of work a day.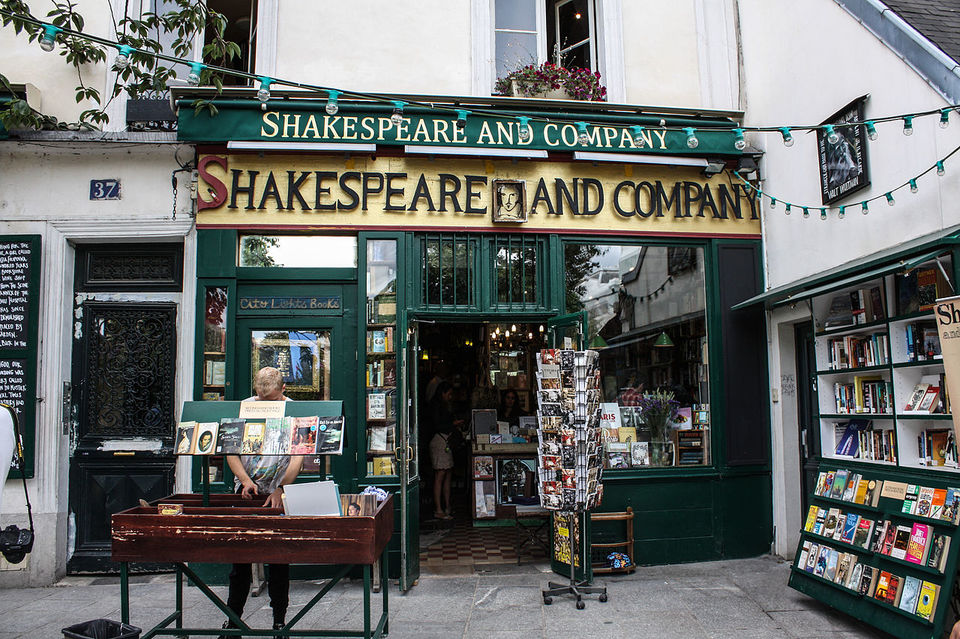 The Sorbonne university is just a few blocks away and although it's not easy to gain access to its premises, Place de la Sorbonne, the pretty little square lined with cafes and trees is worth a visit. This is ground zero for students, and their demonstrations and the two beloved pursuits of Parisians viz. a good argument and a good smoke. The cafes in this square also make for good spots to sample a demi or half pint of draft beer.
Presiding over all proceedings is the lofty dome of Pantheon, the gorgeous mausoleum holding tombs of France's most prominent citizens, Voltaire, Rousseau, Victor Hugo and Émile Zola to name a few. Also enshrined are the remains of Marie Curie, the first woman honored at the memorial dedicated to the "great men" of France.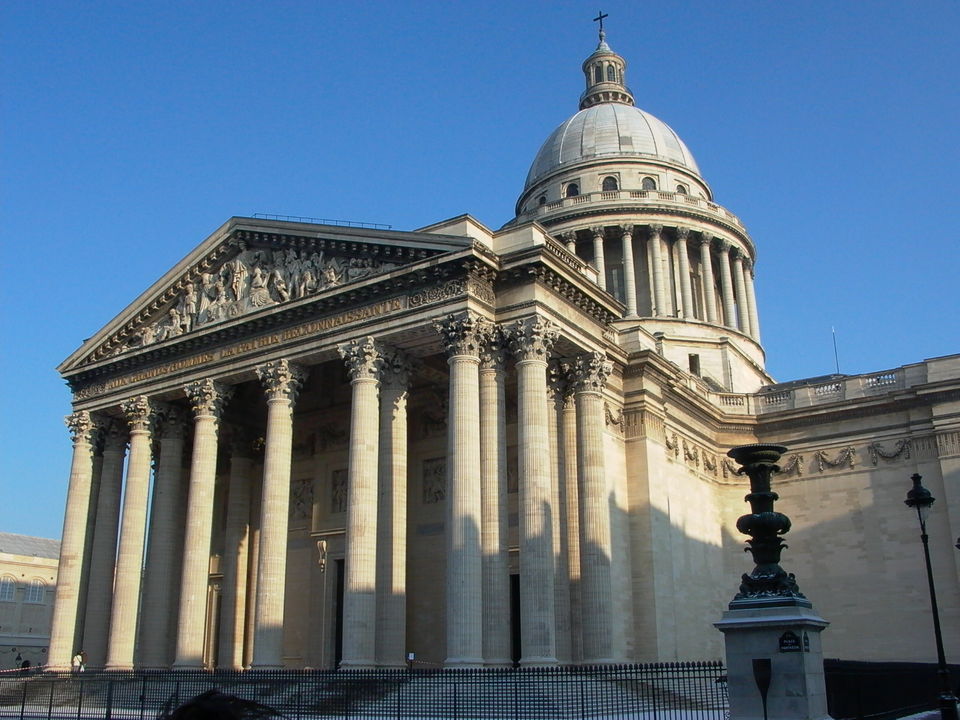 Acknowledgement :
All walking tours detailed here were courtesy the free tours of Discover Walks, in which visitors tipped the guide what they wanted at the end of the tour. All their guides were friendly, enthusiastic and extremely passionate about their city. At the end of the walks, they always gave amazing recommendations on places to eat and drink that were also budget friendly. For details, please visit their website : https://www.discoverwalks.com/tour/city/paris-walking-tours/