Our first day in Srilanka,began only in the second half.
We flew from Bangalore to Srilanka, 15 college girls with an alumni who became a travel architect and told us about the trip her company was organizing for future architects.
Now this trip was a first,in so many ways! It was the first time most of us were traveling without our parents ( we are just 19 year olds), for some it was the first time abroad and to top it all off it was an all girls trip!
We set out to trek the famous Lion rock of Sigiriya late afternoon. We were told that it consists of steps the whole way so it would be a fairly easy trek. But boy were we wrong! The steps seemed absolutely infinite but the view at the top was absolutely worth it. By sheer coincidence,we reached the peak just in time to witness the sunset!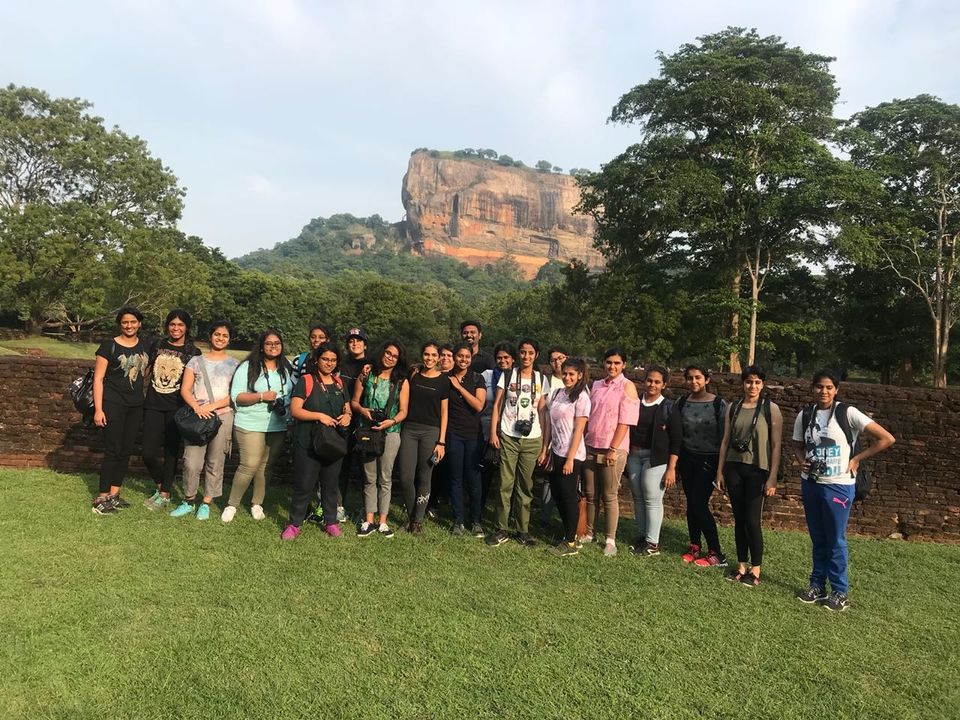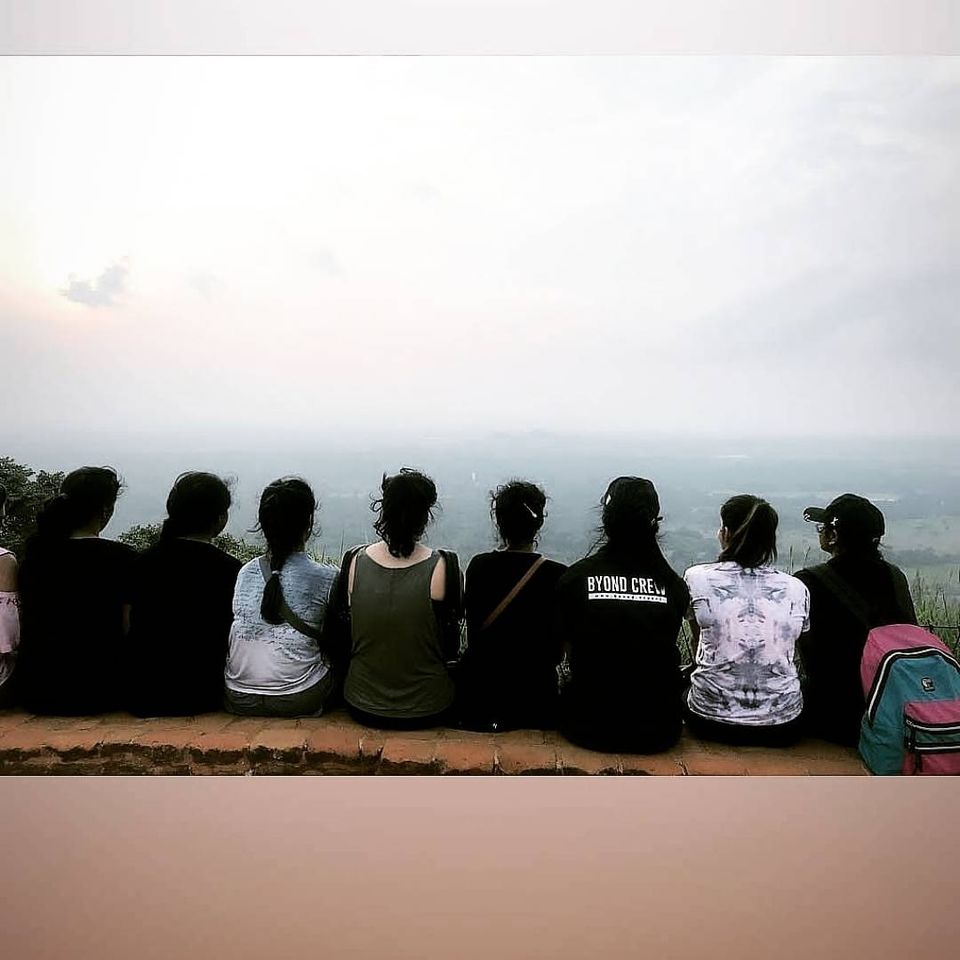 As we're architecture students our aim was to also cover most of Geoffrey Bawa's work along with the other sight seeing.
We set off in the morning to visit the Heritance Kandalama - a hotel designed by Bawa that just took our breath away!
I gasped at how marvelous this whole hotel was,located on the outskirts of town, surrounded by a forest , and overlooking a lake,all without displacing a single rock from it's position on the hill!
We then left for the capital city of Colombo,; a journey filled with marvelous views and a bus ride full off a group of friends singing songs to glory.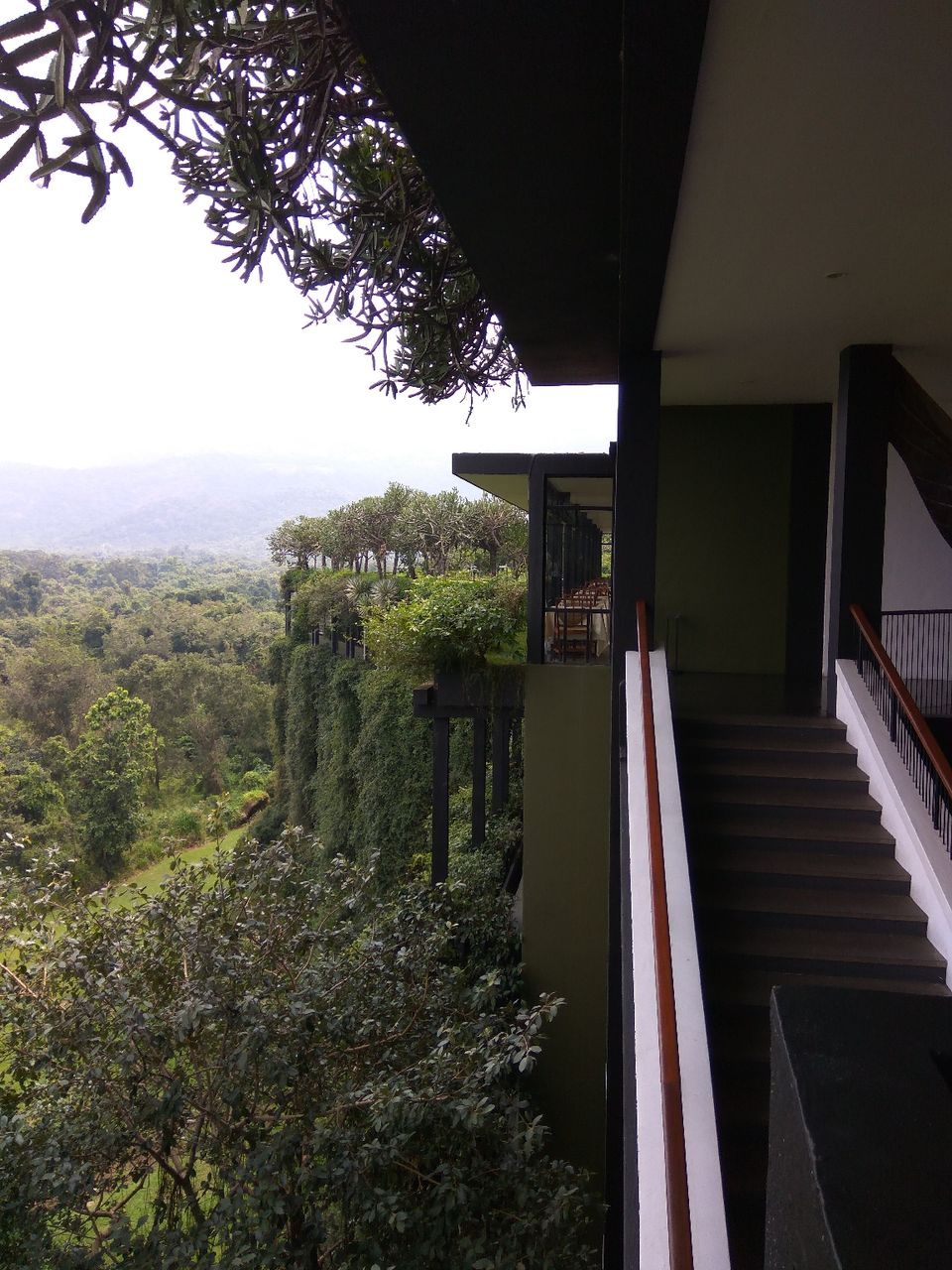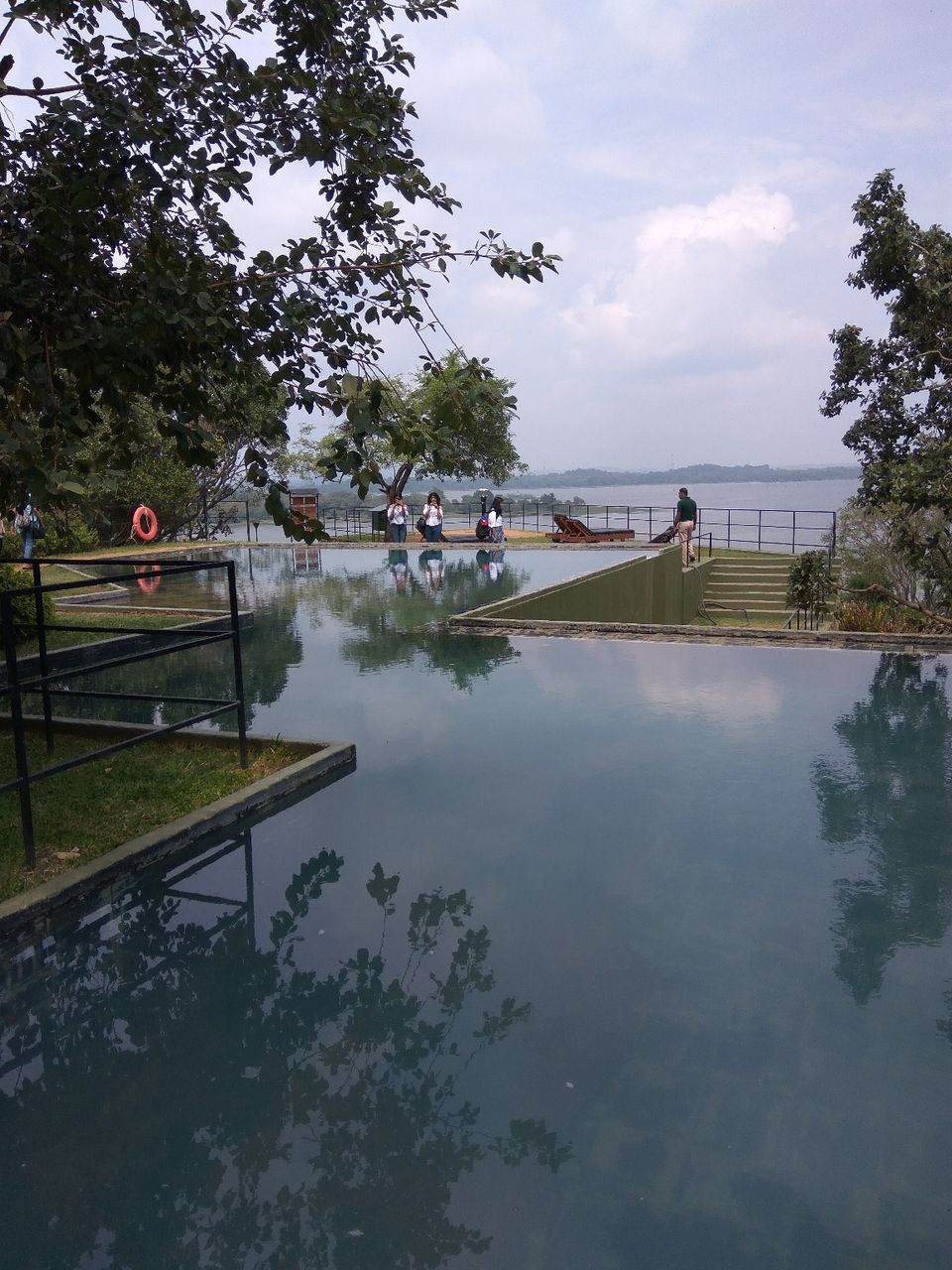 Our day in Colombo started off with a visit to the Seema Malaka temple - a Buddhist temple situated right in the middle of a lake, surrounded by the cityscape. We then headed to visit the Srilankan Parliament (also designed by Bawa).We then headed to Bawa's Cafe - that used to be his office at one point.
In the evening we headed to the Dutch Hospital,that has now been converted to a shopping complex. As we approached we heard booming music, that turned out to be a food festival! It was full of pretty lights,food from all over the world and bands performing. This was my first time in a food festival and I went bonkers running from stall to stall seeing what I could eat. The night concluded with us dancing to the music and then we took tuk tuks back to our hotel.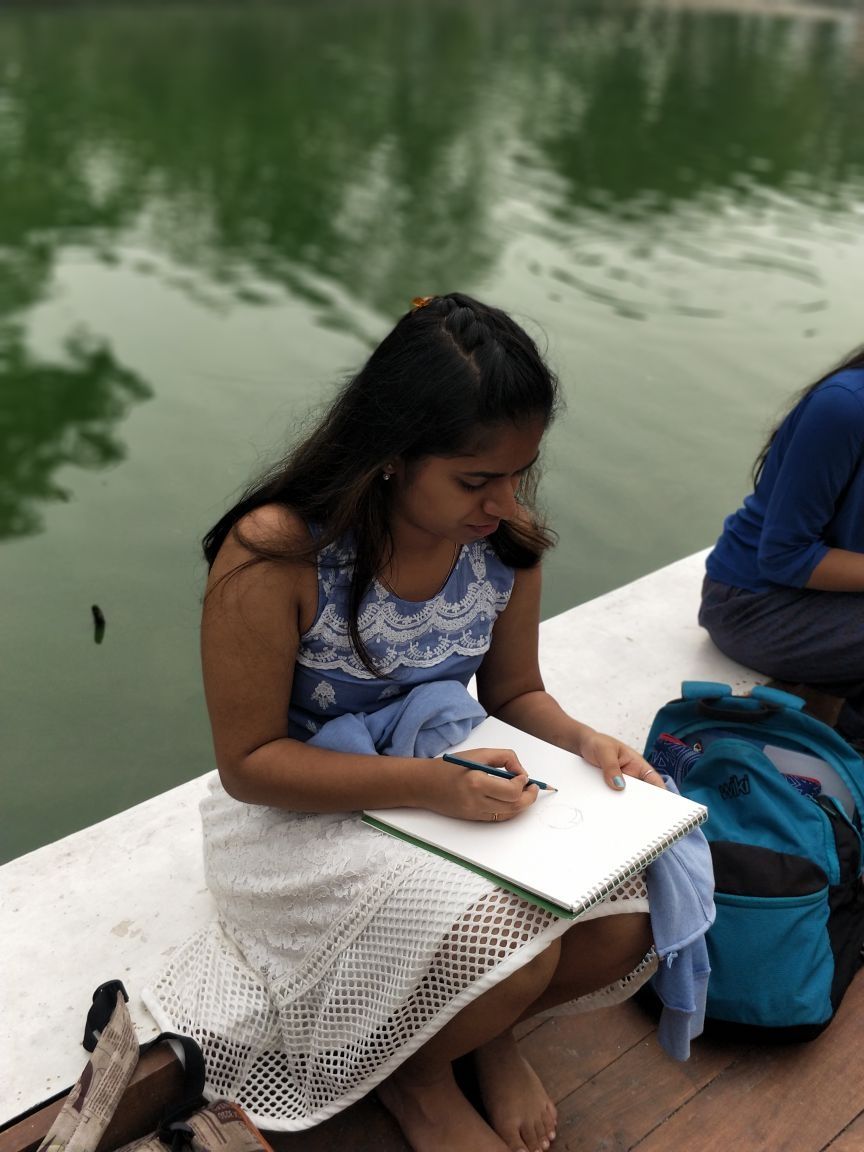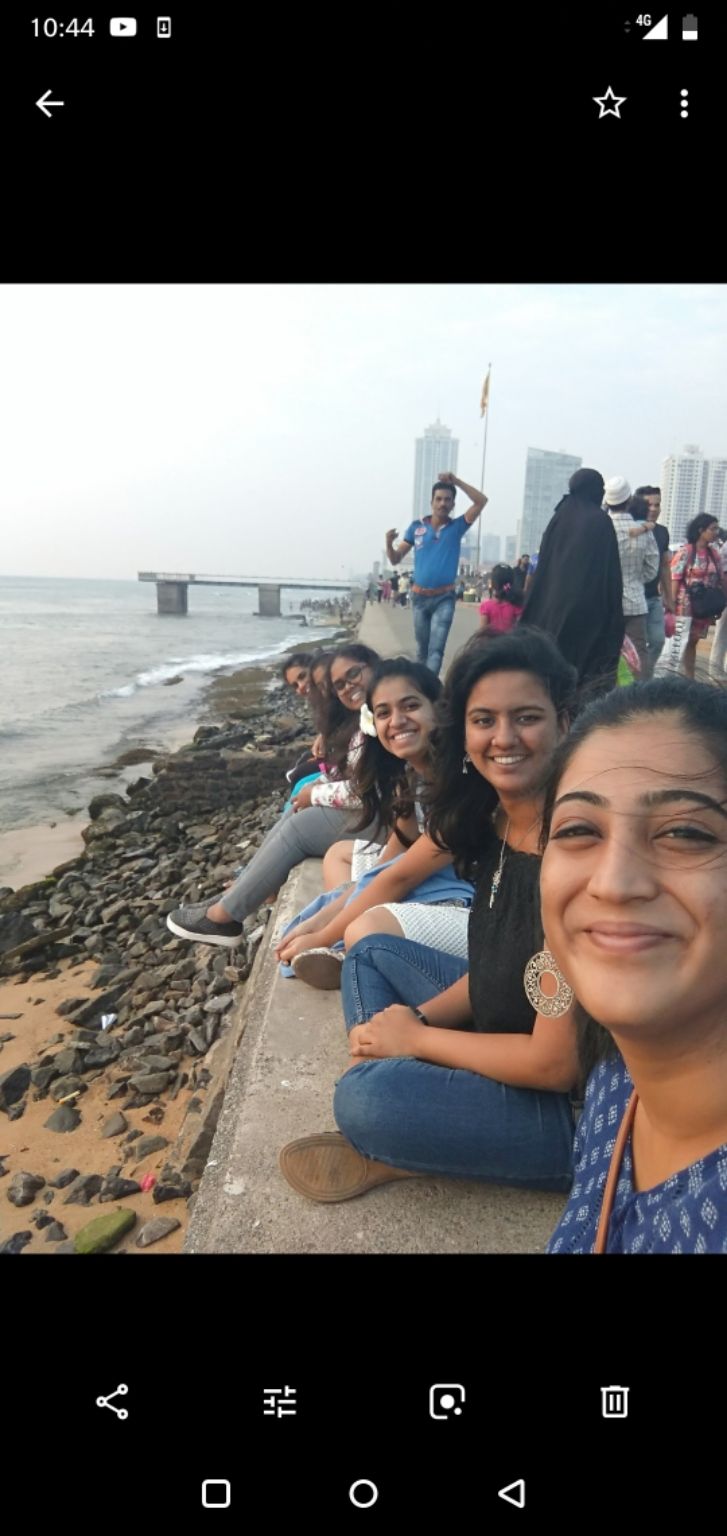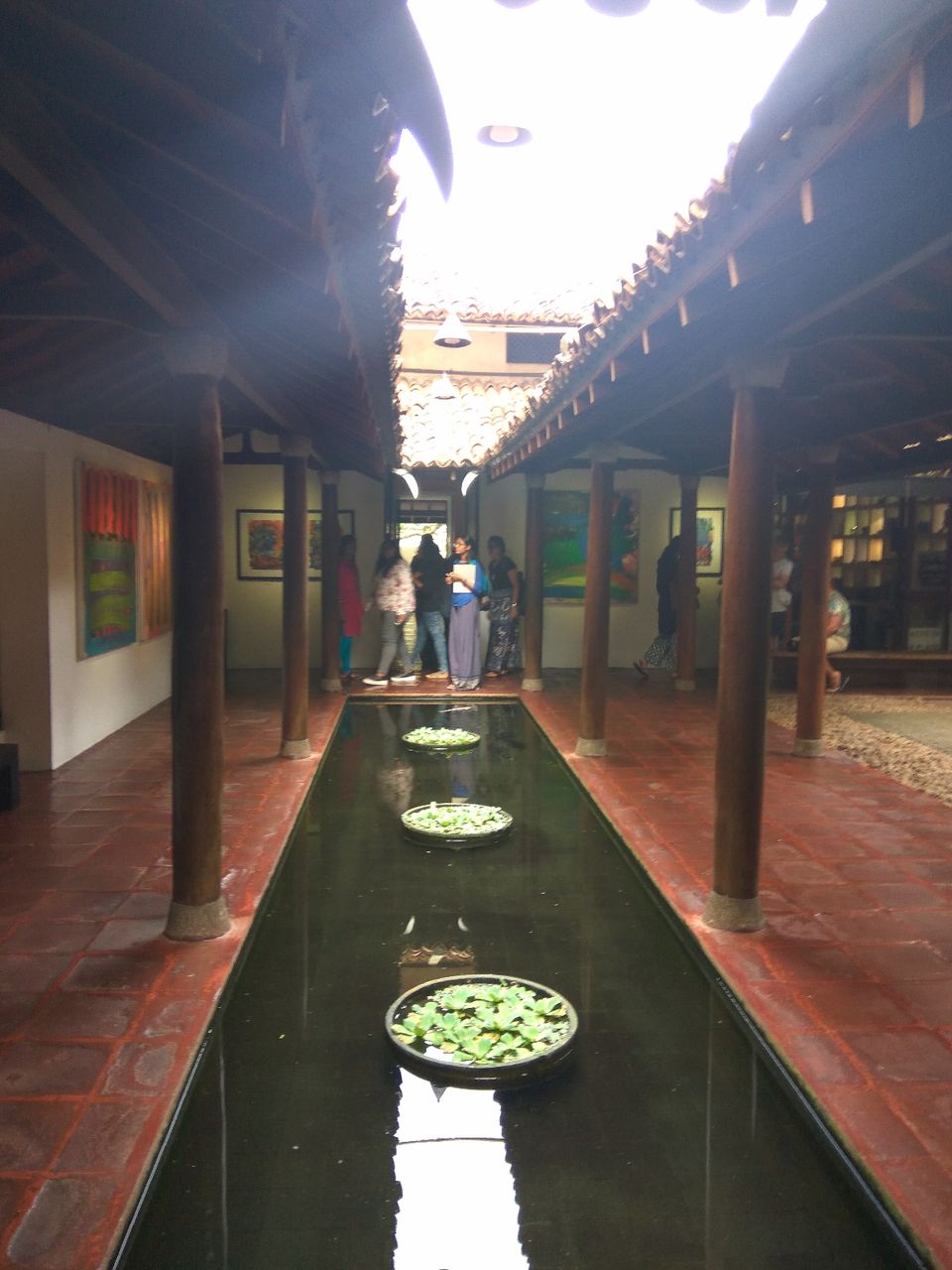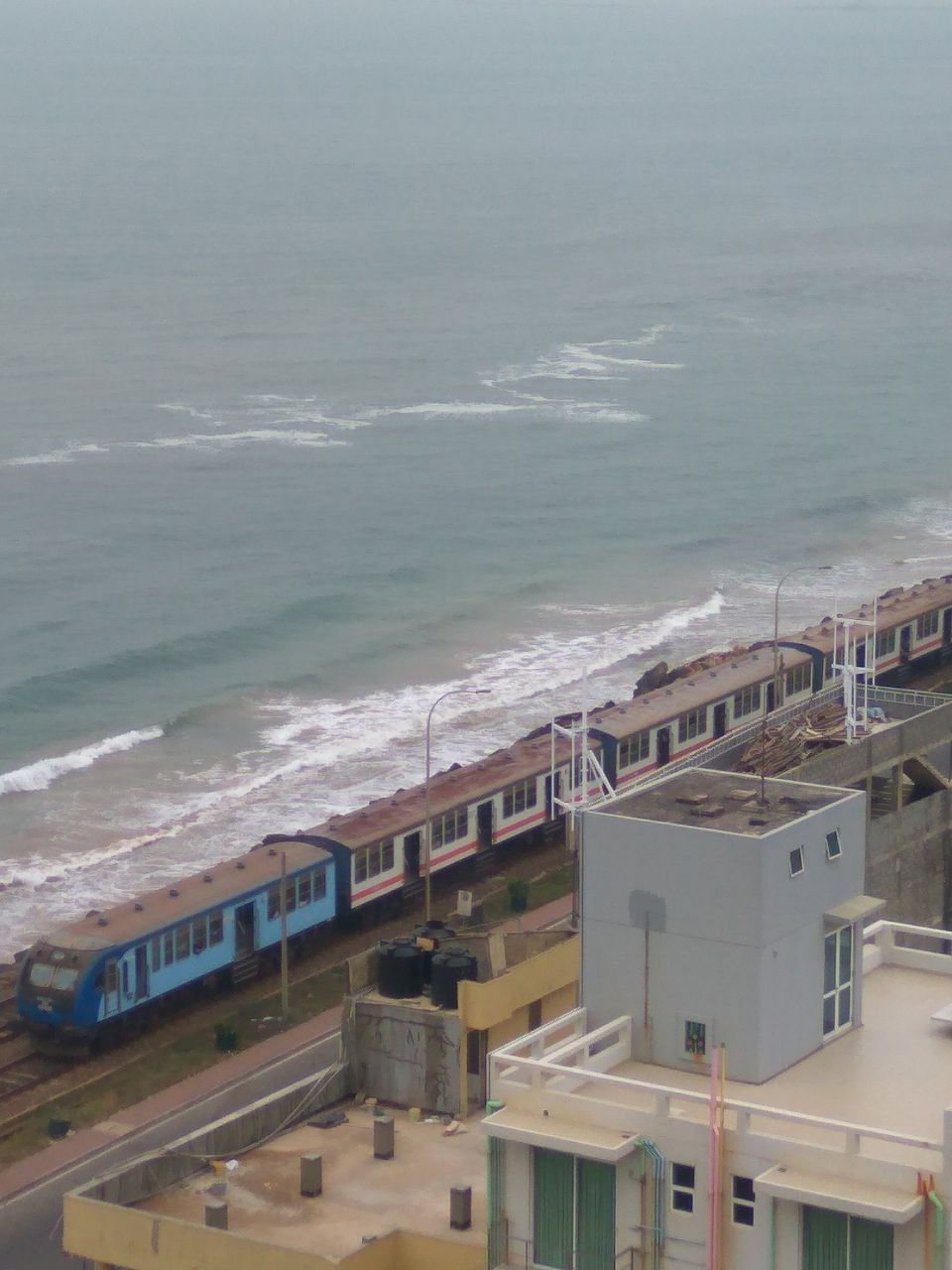 Most of this day was spent in the Brief Garden - designed by Bawa as well as his elder brother. It was absolutely beautiful!
Enroute to the garden,we stopped and the most quaint railway station I had ever seen,the Bentota railway station! It was the cleanest,smallest and prettiest railway station I had known. After our visit to the garden where we returned to the hotel where we all dove straight into the pool for a gala time.
Our night was spent beside the pool,with our senior narrating various anecdotes from when she was in college,the pranks they played,the classes they bunked and the parties they attended,with us listening to her starry eyed.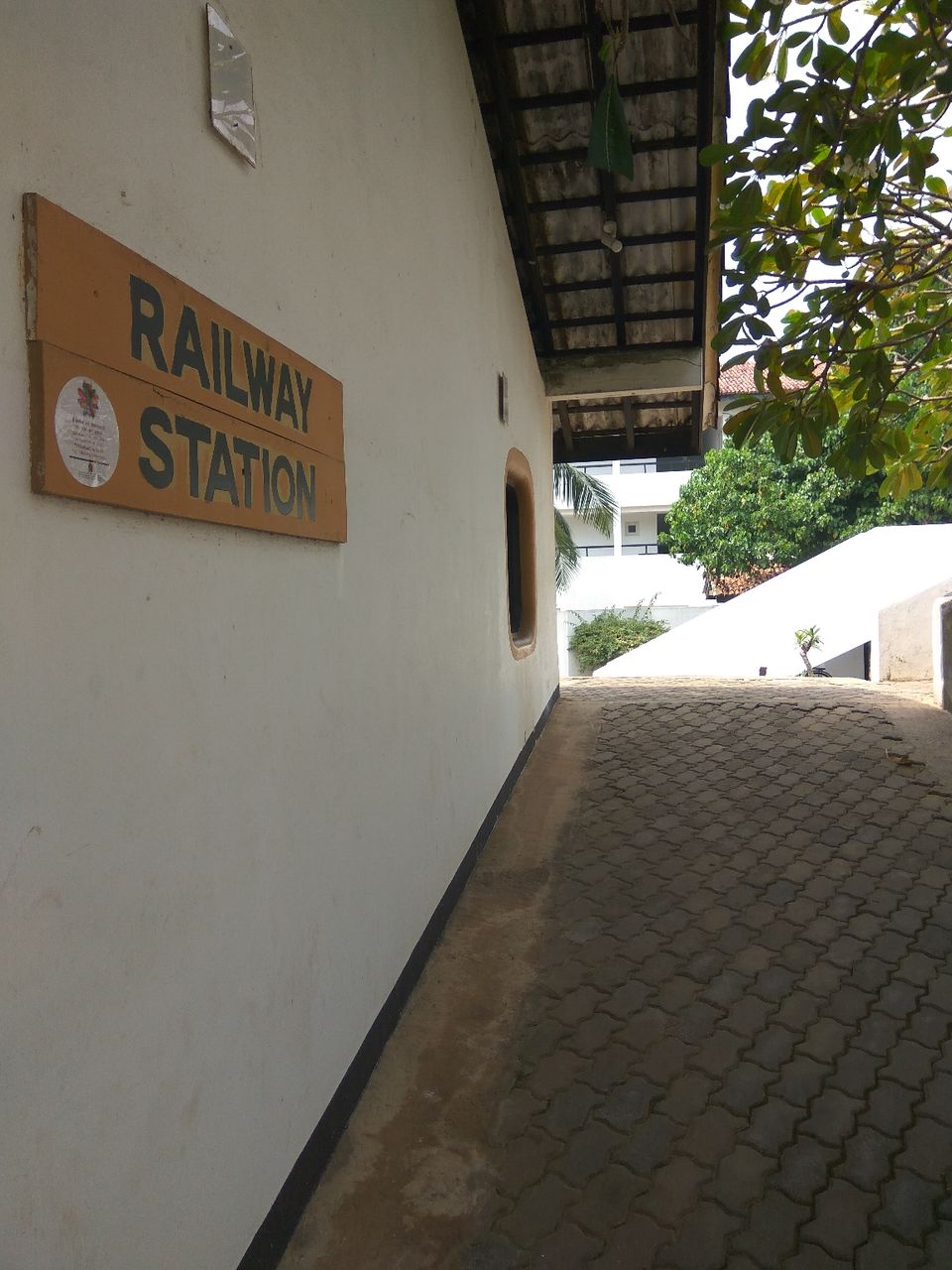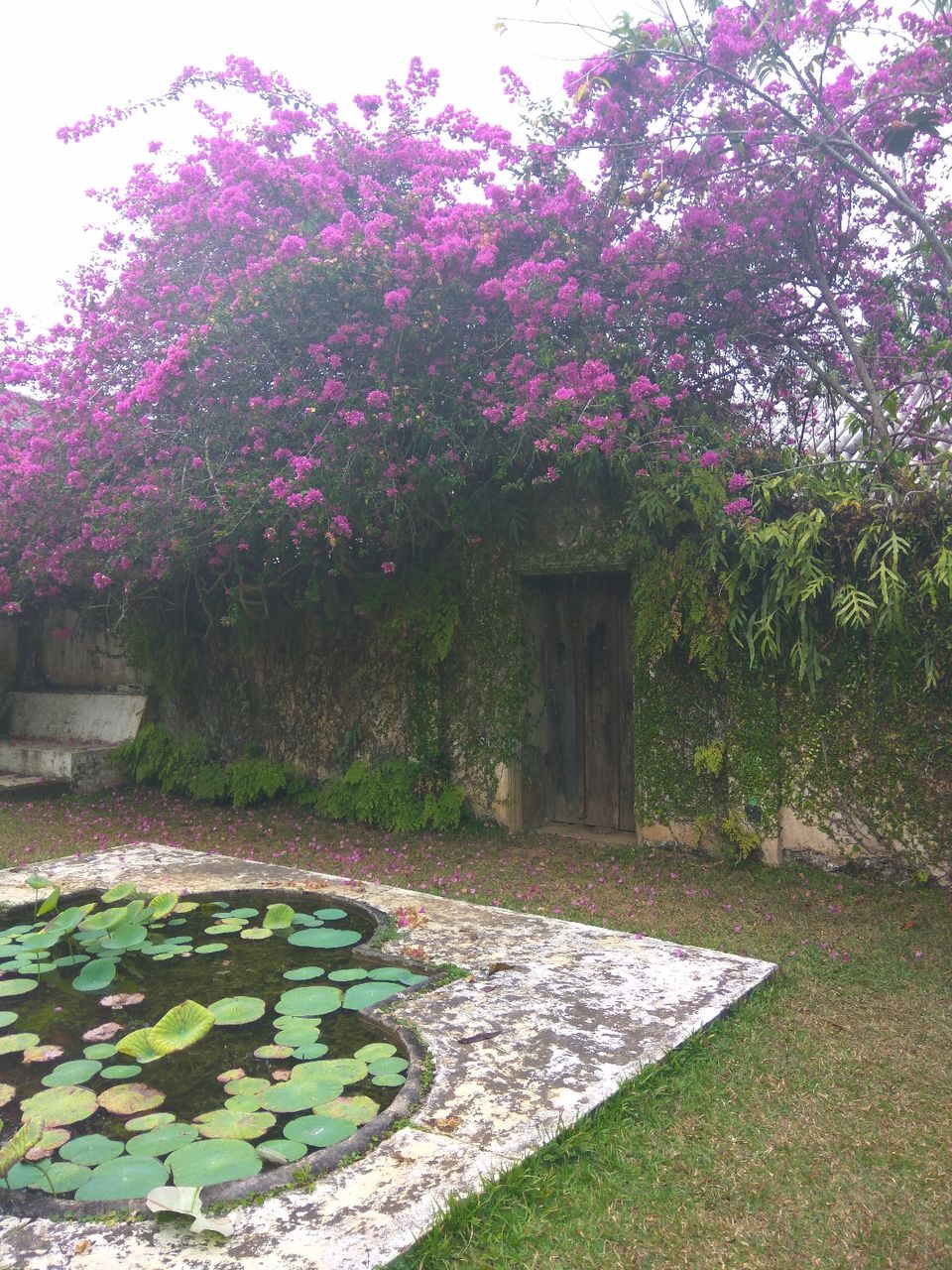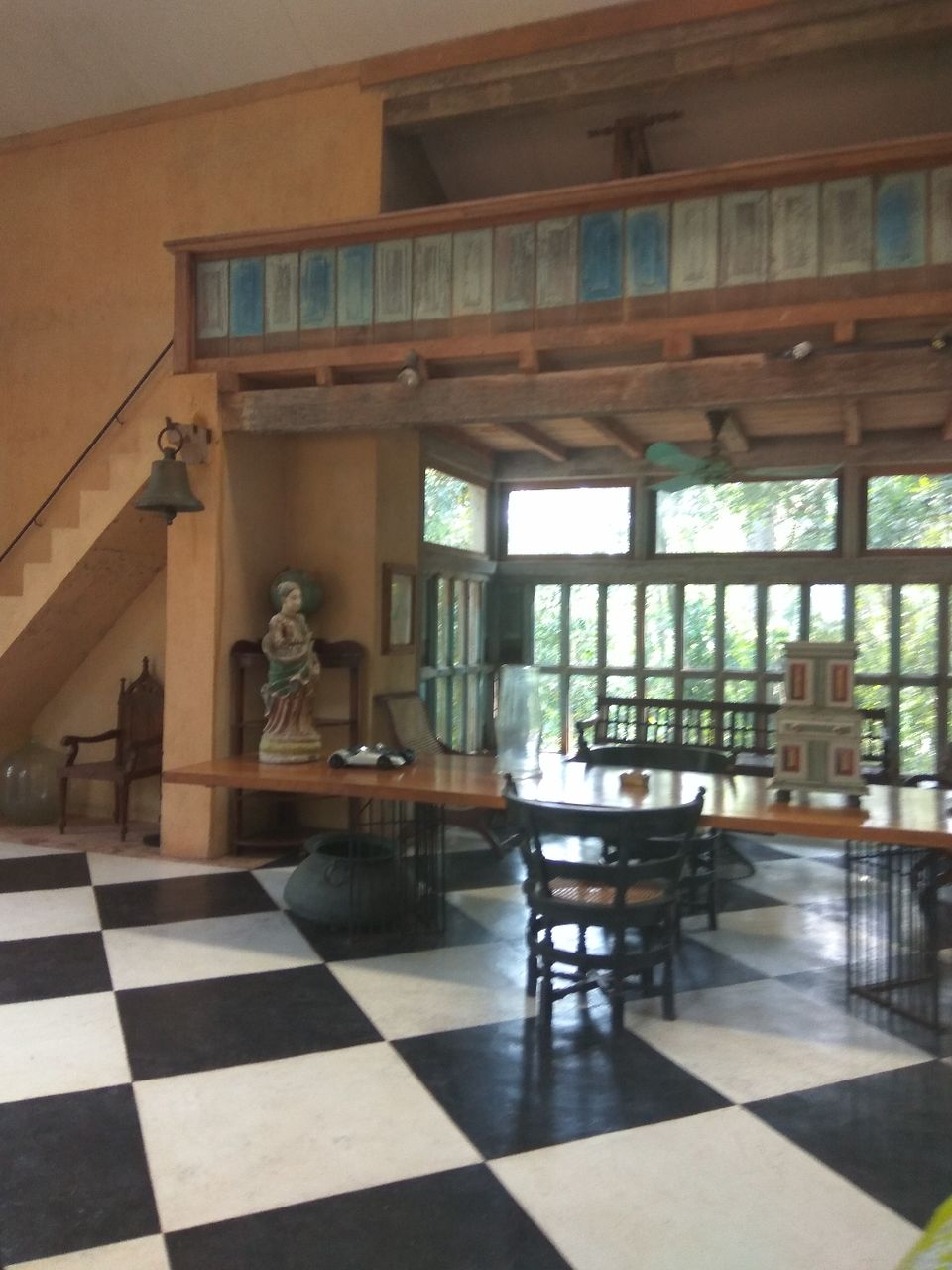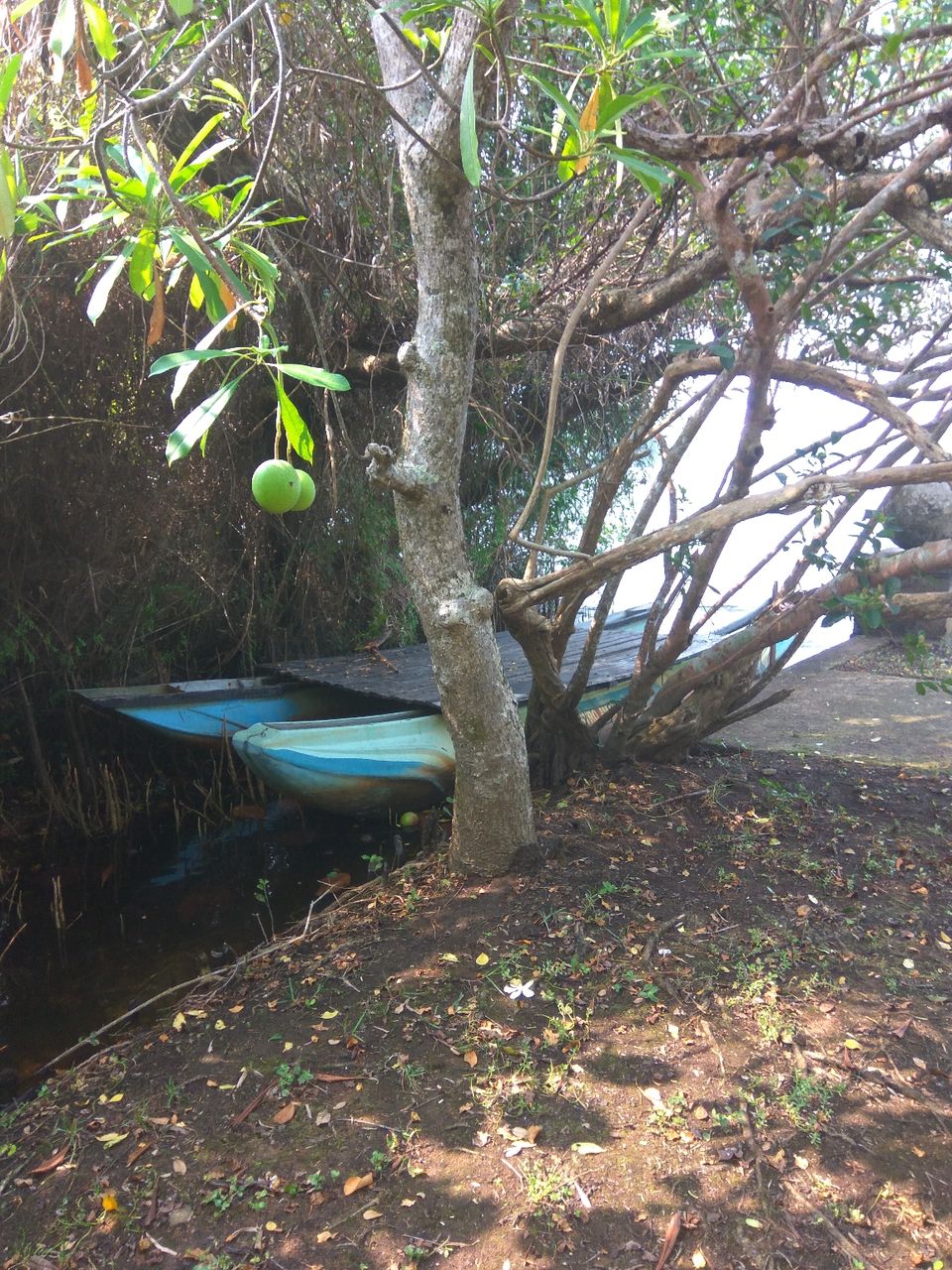 We headed down to Galle,a place that was earlier ruled by the Dutch,this influencing the cobbled streets,the quaint boutiques and of course the fort area. We then shopped amongst those streets and then left for Mirissa. Now,the highlight of this day was that our hotel had it's very own private beach,which left us to do whatever we wanted. Once the sun set,we decided to head down to the local market,which the hotel reception told us was only 15 minutes away. A group of about 5 of us began walking and after 20 minutes there was still no market in sight! There was a lady watering her plants outside her house,so we decided to ask her how to get to the market. She burst out laughing saying it was at least a 40 min walk and next thing we know,she stuck her arm out over the gate and just flagged a local bus down and ordered the driver to drop us off at the market! So just to be clear,we were 19 year olds,in a foreign country who randomly got on to a local bus to go to a market whose exact location we did not know and neither could any of us speak Sinahalese! The bus conducter was nevertheless very friendly and guided us to the market safely.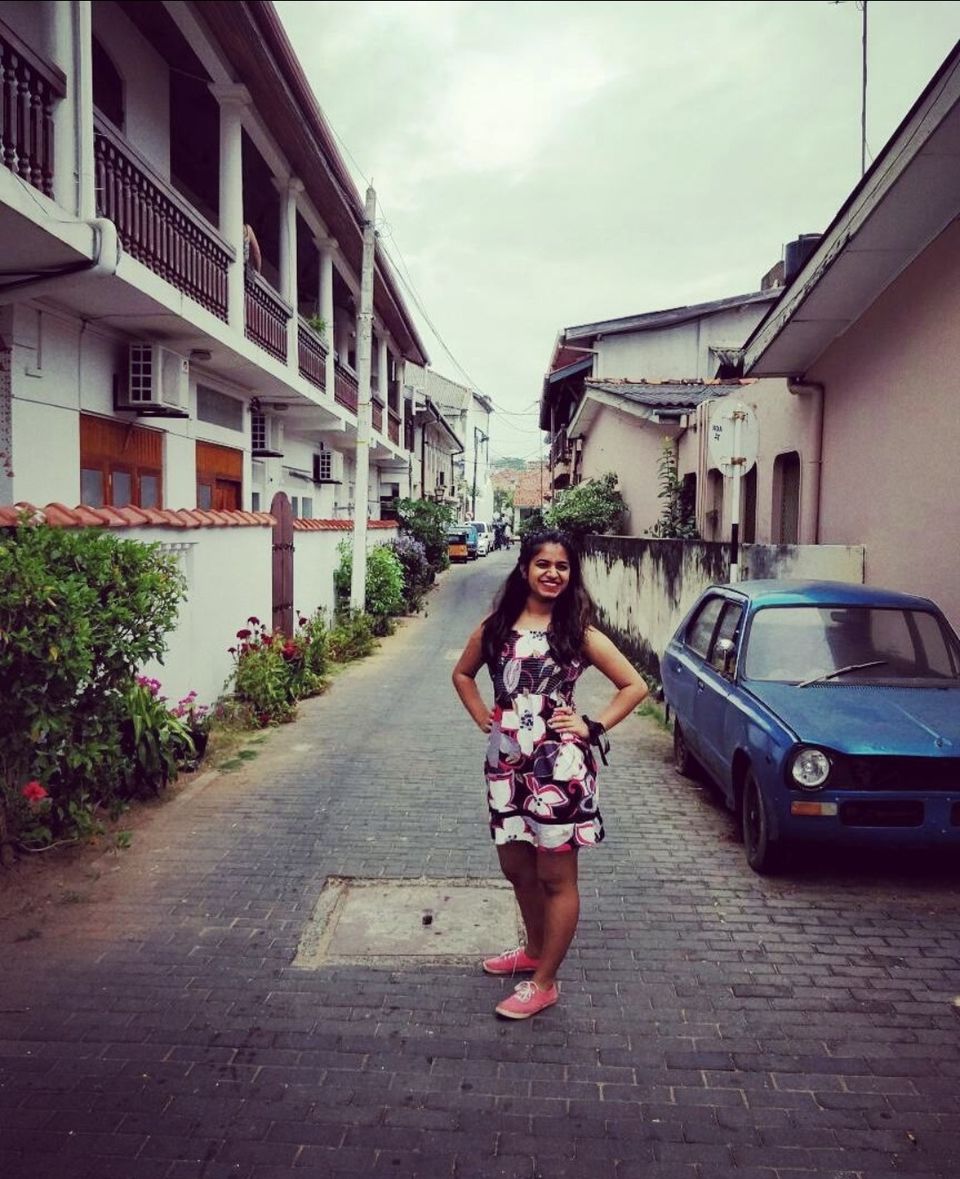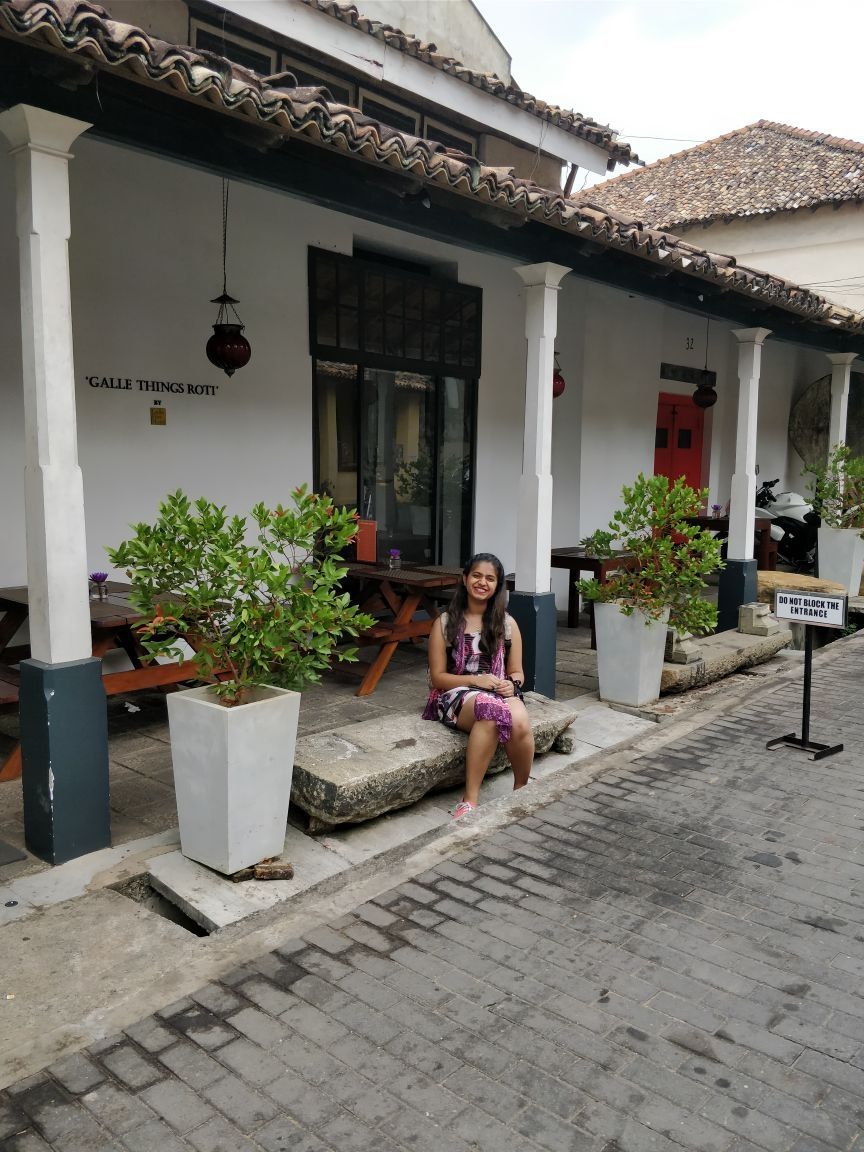 This day was by far the best day of my trip.
This day,as per the itinerary was free,so we decided to head back to Galle since we loved it so much. By this time,my friends and I had run out of cash and we desperately needed to exchange our Indian money. We noticed a very pretty Bungalow in a lane that had a sign put up. K The sight was unbelievable! A man sitting on a sofa ,reading the newspaper stood up when we walked in and asked us whether we had come to exchange cash,and walks to his study table opens his drawer,takes our money and gives us Srilankan currency! After getting over the shock that a money exchange that was this unprofessional took place,we noticed a few bicycles parked outside. In the spur of the moment I asked him whether we could rent them,and after some negotiating we got them for a decent price. So it was the 3 of us cycling away to glory, stopping by shops in the streets of Galle. Never had I ridden a cycle on a public street before so the experience was quite exhilarating!
Enroute back to Colombo our senior saw a sign saying snorkeling outside a shack.  My impression of snorkeling was something that is done near the shore,which is why I started hyperventilating when we were in a boat in the middle of the sea and no sign of land. And suddenly one of the guides yell,ready to jump! My heartbeat had quickened and I couldn't believe I was actually doing this! I shut my eyes and jumped and there it was,I could see tiny fish swimming below and even saw the blue coloured" Dory fish"! It was magical. It made me feel so lost in this world,the waves rocking me back and forth with the sky above me and the fish beneath me.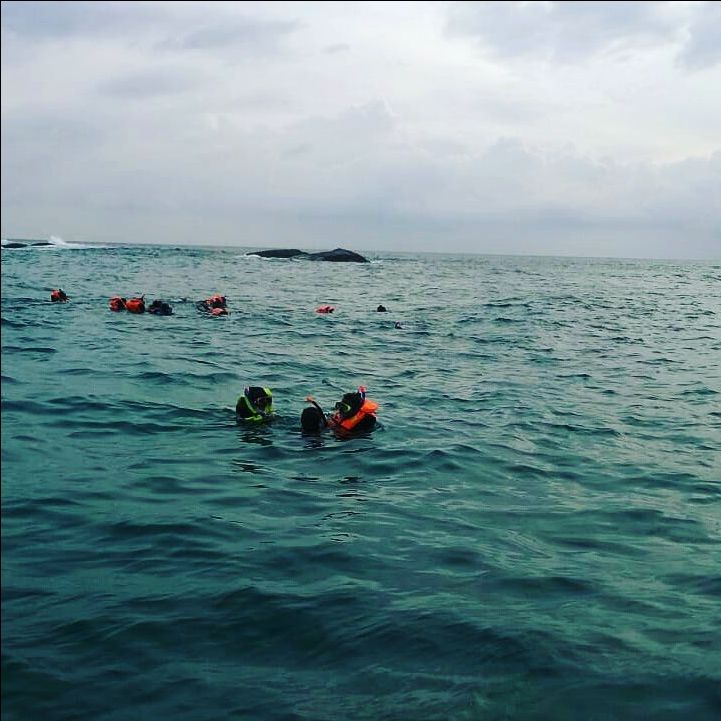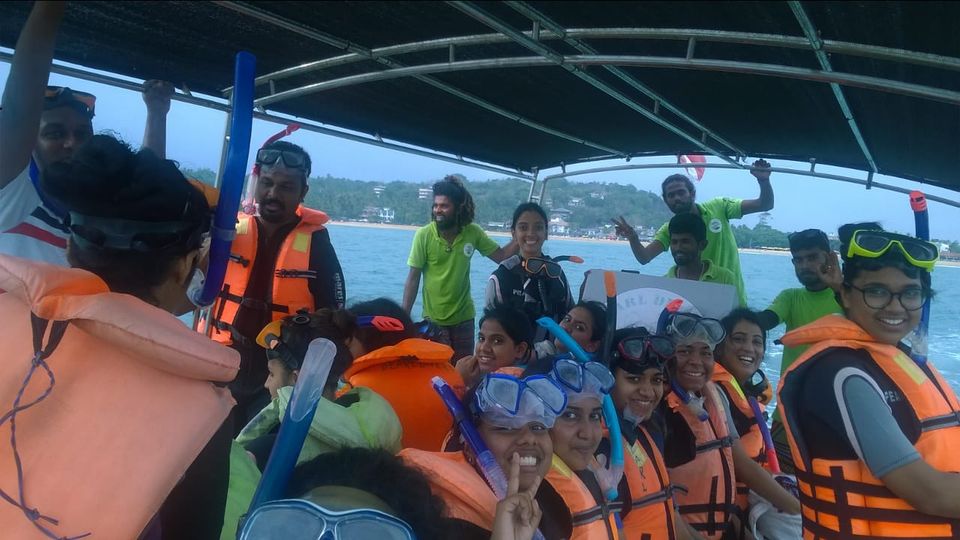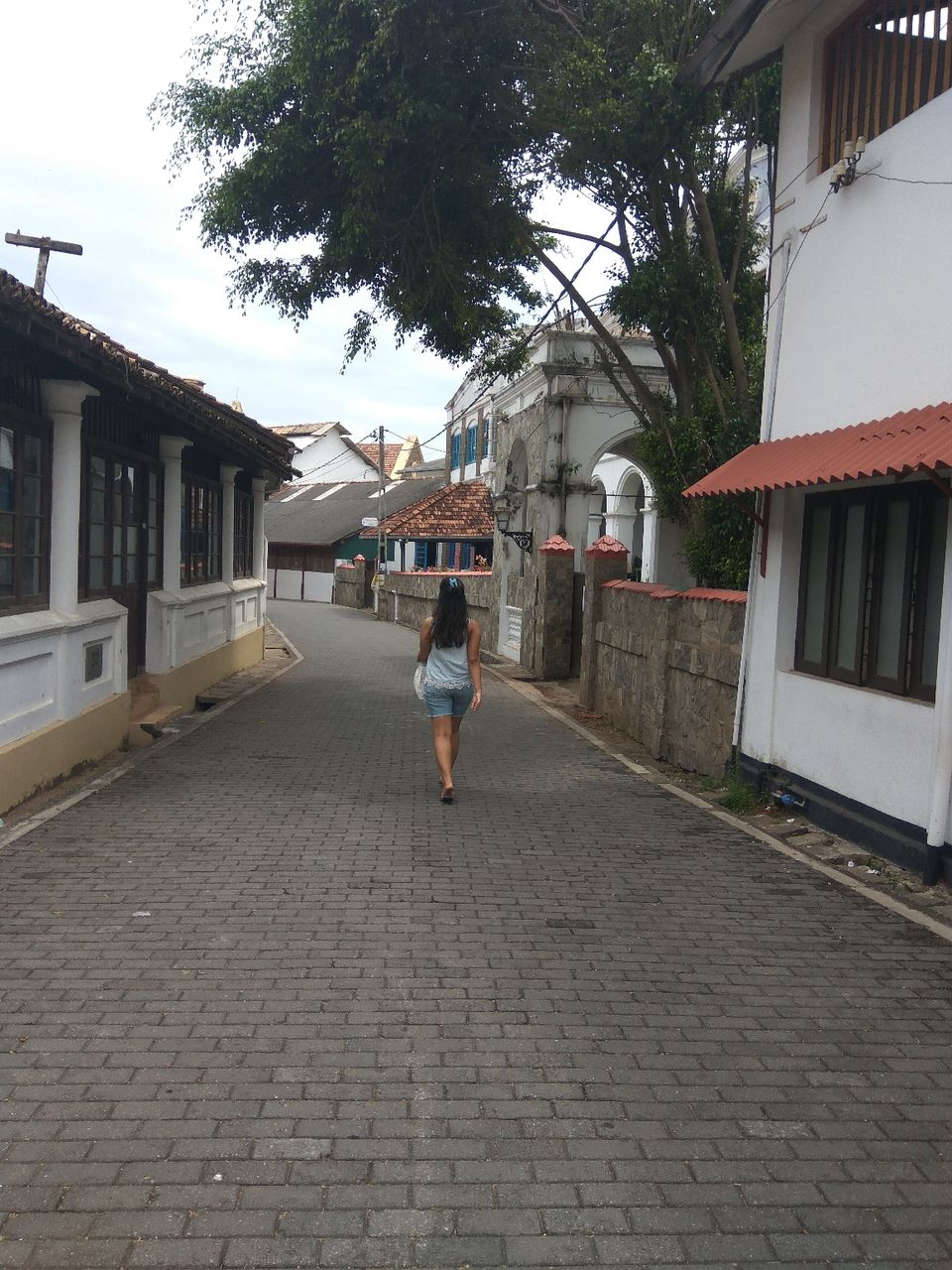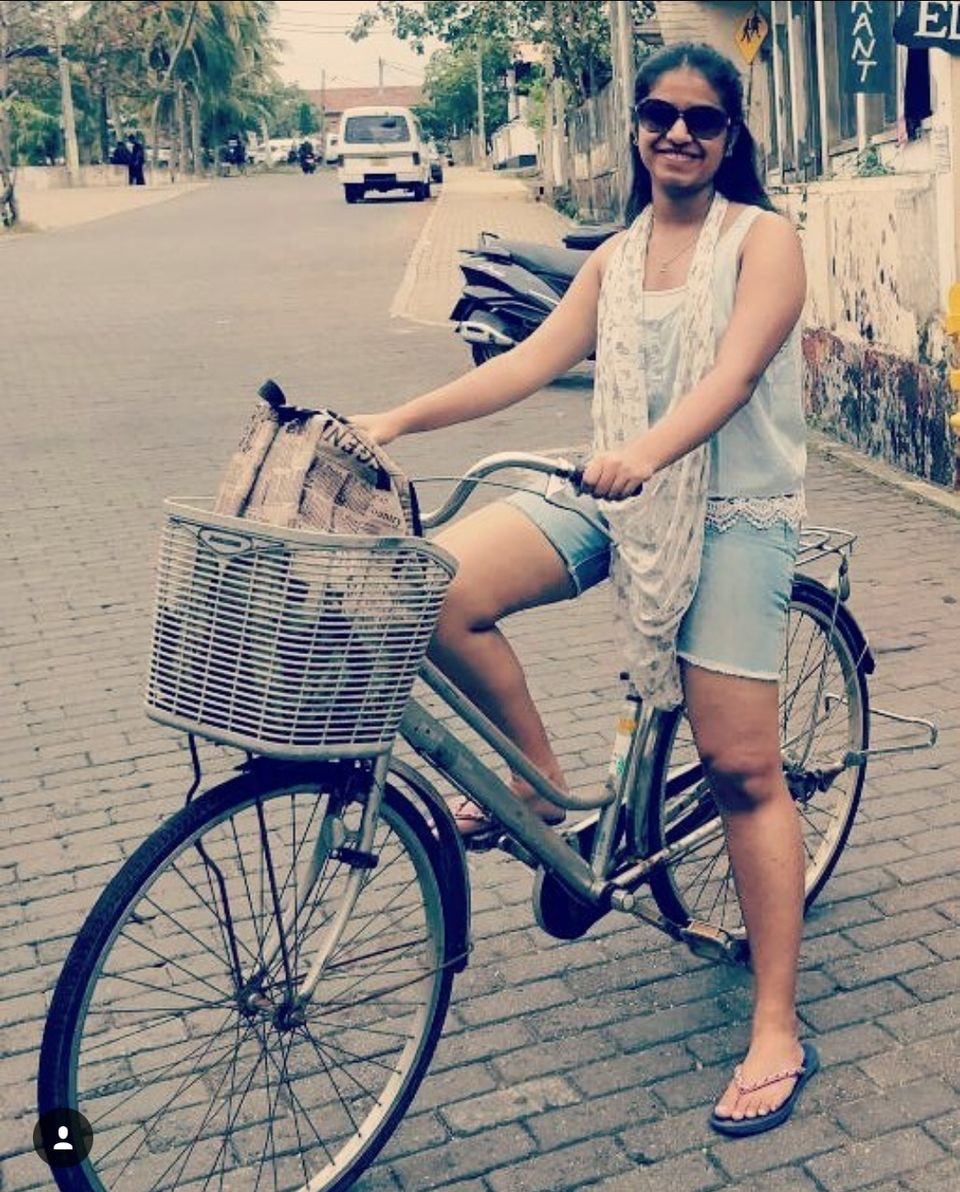 The morning was spent with my friends and I realizing how much we had achieved in this trip! Trekking a rock, Jumping on to a local bus heading to God knows where in a foreign country, Cycling through busy lanes and Snorkeling in the middle of the sea! We couldn't help but feel glum as our flight back to Bangalore took off.
This trip taught me that it was okay to not have everything planned out,it was okay to experiment not knowing the outcome,to be independent because it's only then,you have a story to tell.