Next morning, I got up a bit late. I was unable to bend my knee, the pain had worsened. The owner of the resort gave me some kind of ointment but it didn't provide any relief. I made my mind and thought of continuing my journey. I had breakfast which the owner's wife had cooked, it was some authentic Sri Lankan food; it was exquisite.
I boarded a bus from Mirissa to Galle around 11 AM and reached Galle in an hour. It was getting really hard for me to travel. I met this English couple on the bus who gave my some painkillers by looking at my state. I wish I had clicked their picture but I was not in the right state.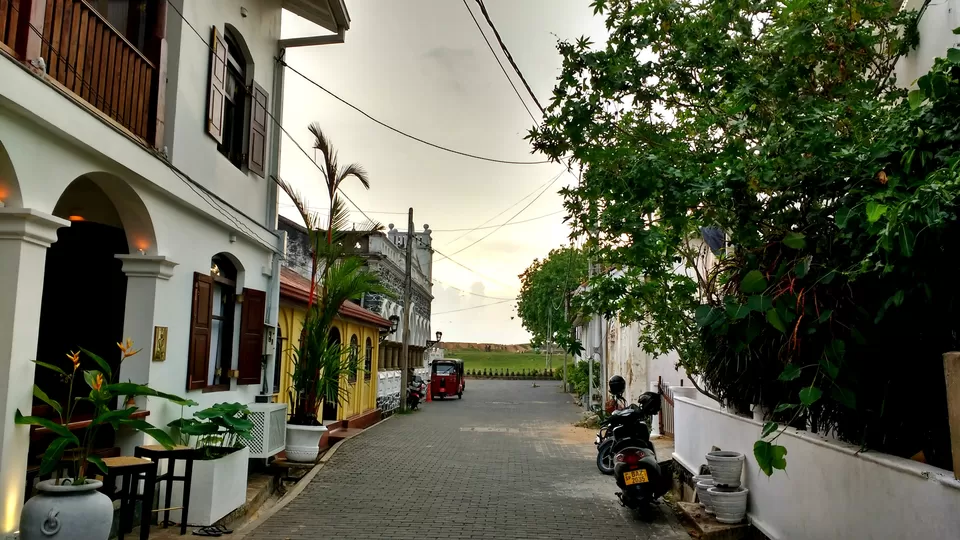 It took me good one hour to walk 1.5 Kilometres to reach my hostel from the bus station. It was painful and the day felt really hot. This became the most memorable day of my trip for me. I stayed at the 'Pilgrims Hostel'. Thankfully, it was not far from the Galle Fort, Lighthouse and the beach.
I was exhausted from walking in this state and wanted to rest. Moreover, it was too hot and humid during the day. So, I took a nap during the day after having the pain killers.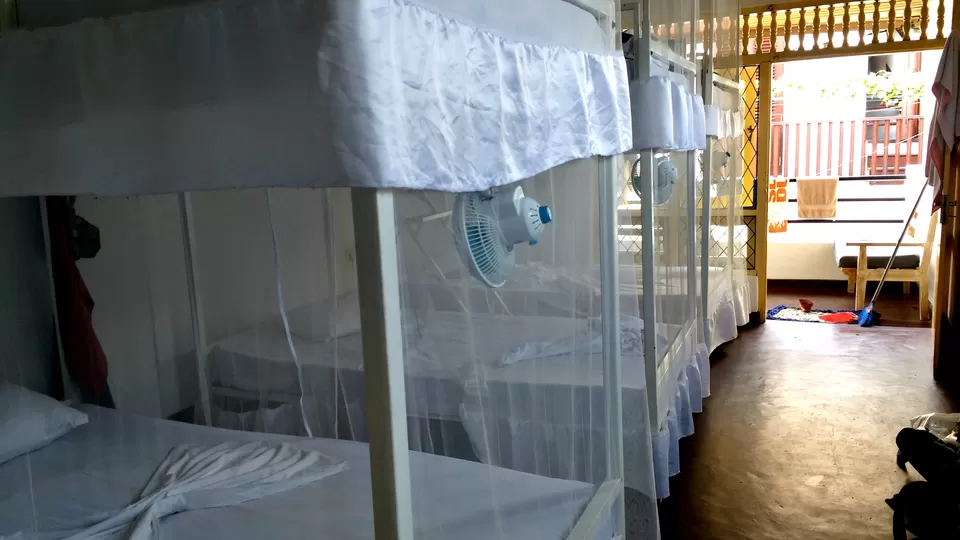 Around 3 PM, it rained and the weather got pleasant. I took a seat at the balcony and looked at the sky as it rained. By this time, my pain had reduced or I would say, I got accustomed to it. Once, it stopped raining, I thought of taking a stroll around the fort.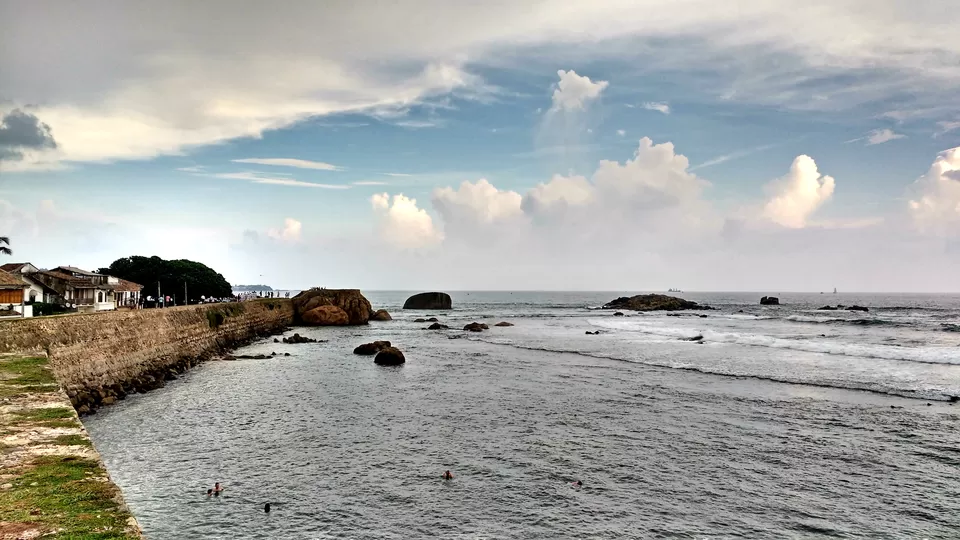 As I walked around the fort, I saw couples walk holding hands, school kids clicking pictures, pedlars selling toys and candies. People swimming at the beach, some girls collecting seashells. Everyone seemed gleeful. I took a seat at a corner and saw the sunset steadily.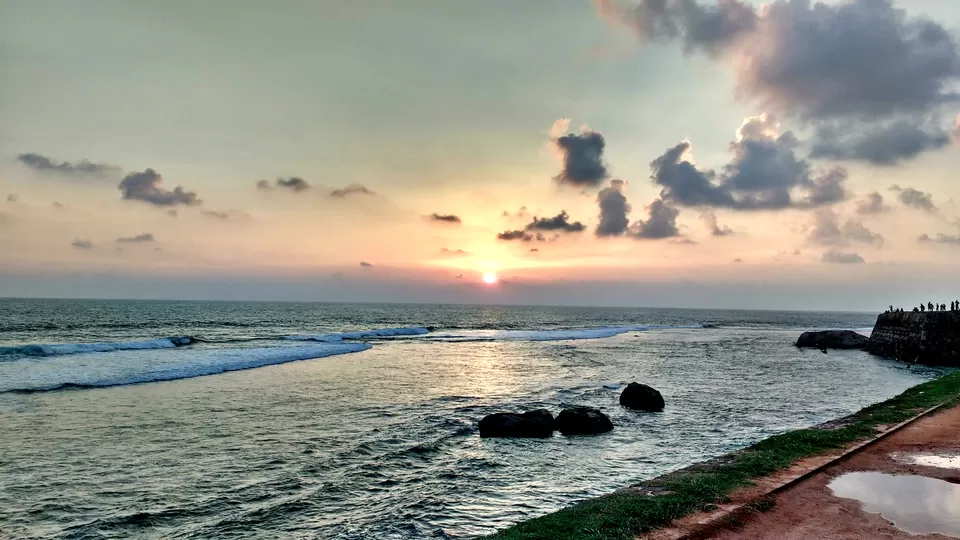 I wanted to eat something good. And, luck was on my side. I saw a restaurant name 'Indian Hut', I couldn't stop myself from entering the place. I excitedly ordered Masala Chicken and Naan bread. Trust me, it was the most delicious chicken I had in past 10 days. Once done, I went back to the hostel and had a sound sleep.
Day 11 Expenses - 2654LRK (18$)
(a) Accommodation Pilgrims Hostel - 1800LRK
(b) Bus from Mirissa to Galle - 54LRK
(c) Dinner - 800LRK
Frequent Searches Leading To This Page:-
Sri Lanka tour best time to visit, Best Sri Lanka places to visit, Sri Lanka tour itinerary, Sri Lanka honeymoon trip, 4 days tour packages Sri Lanka, Sri Lanka beach tour packages