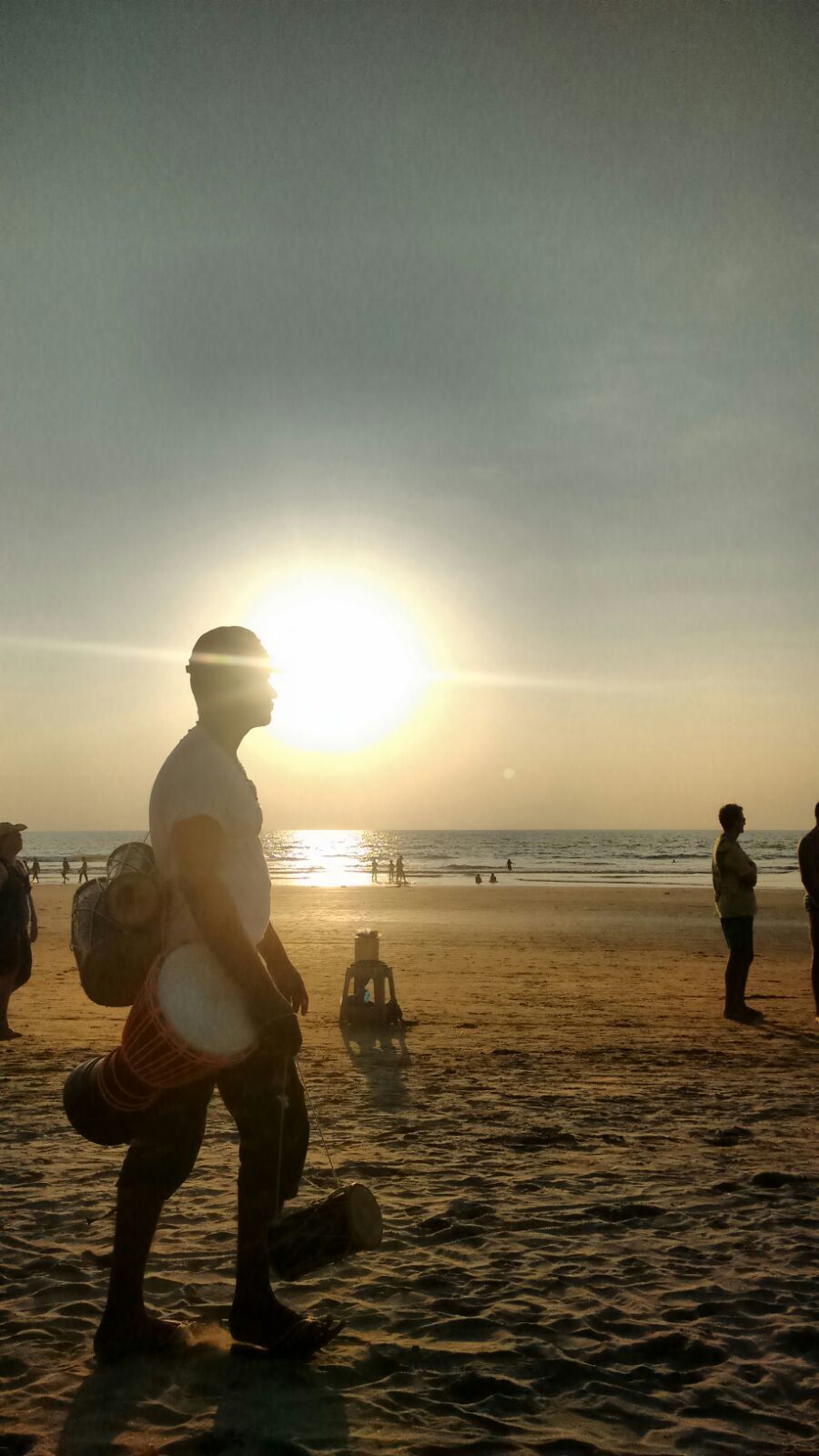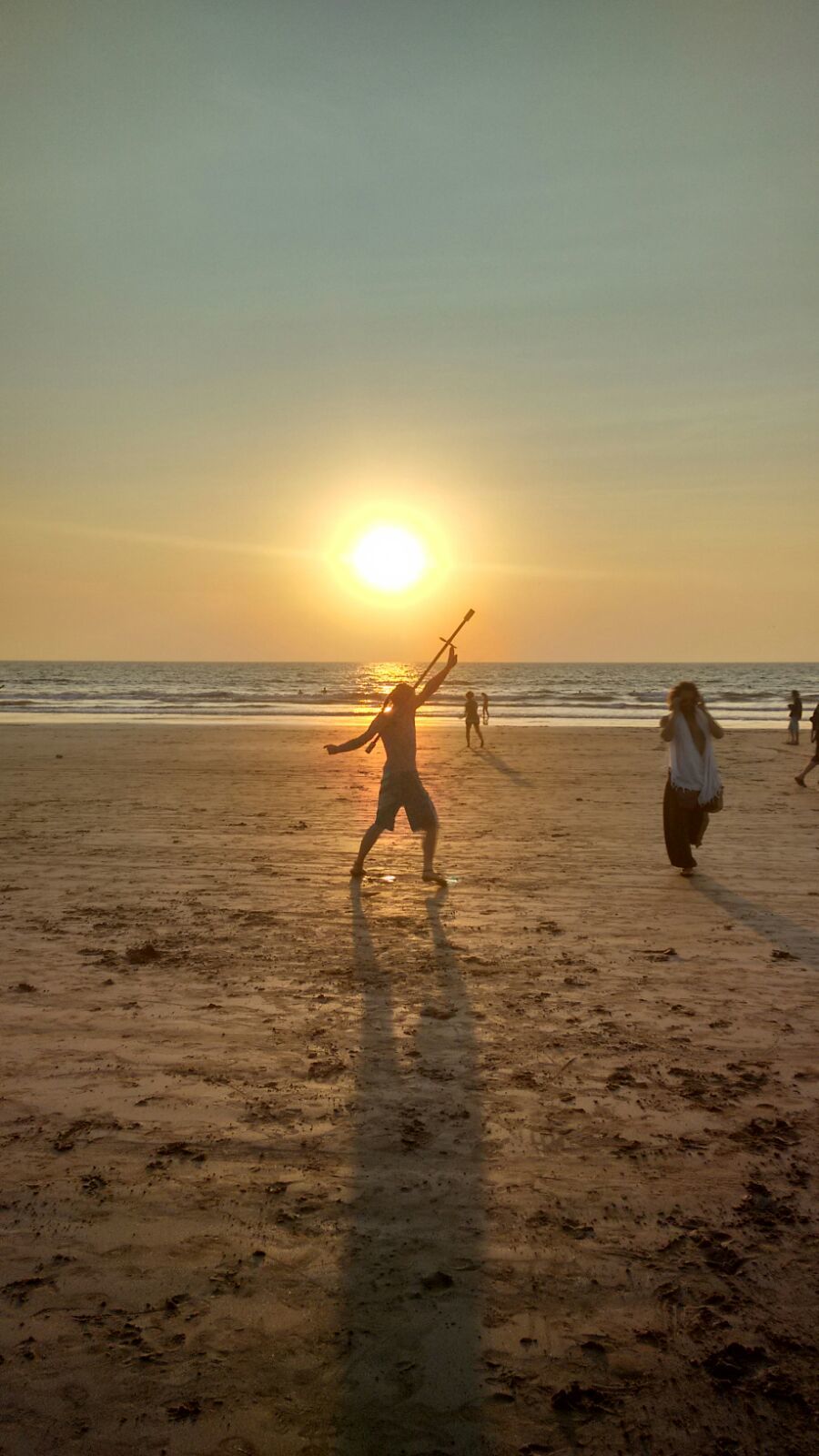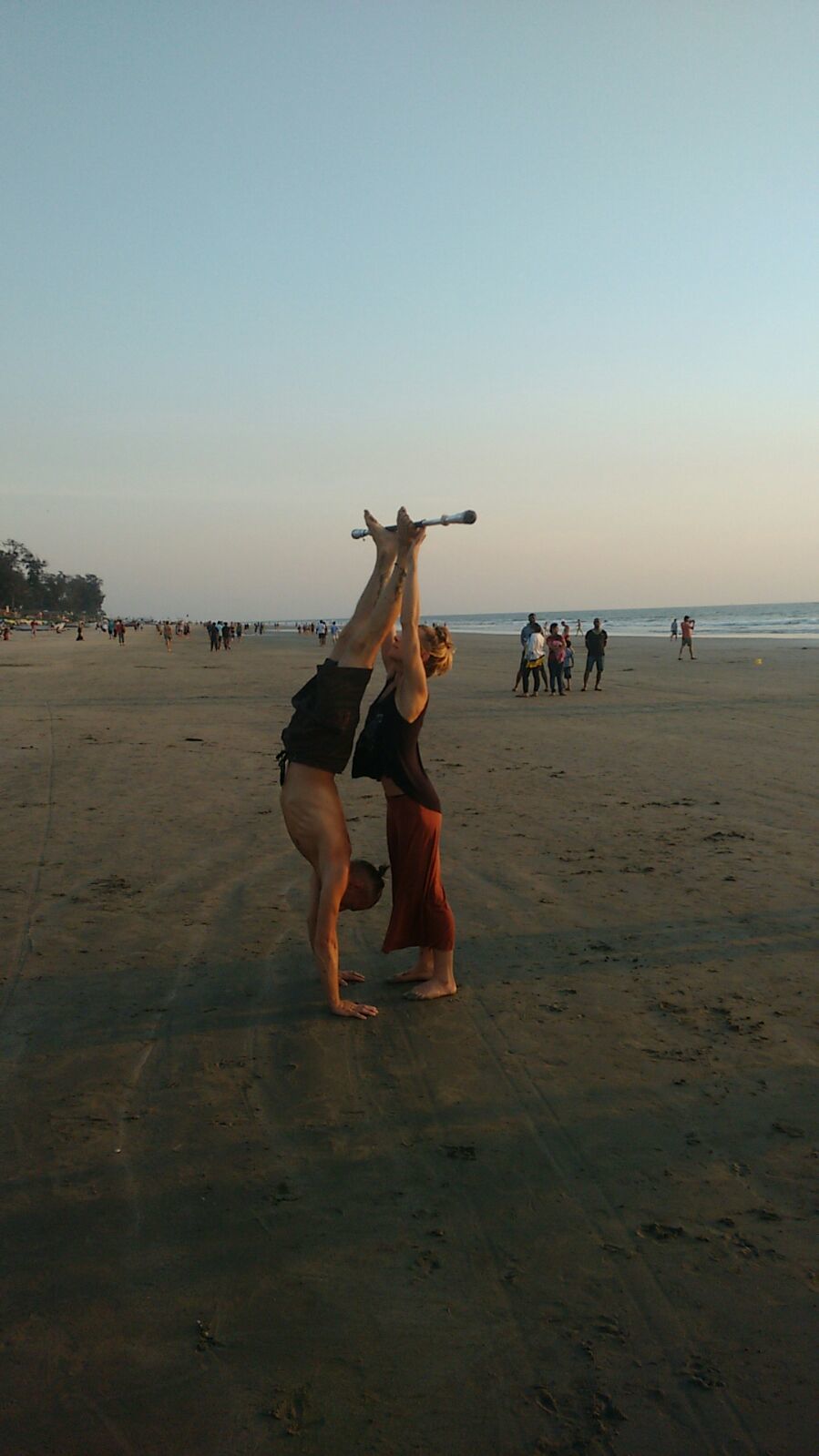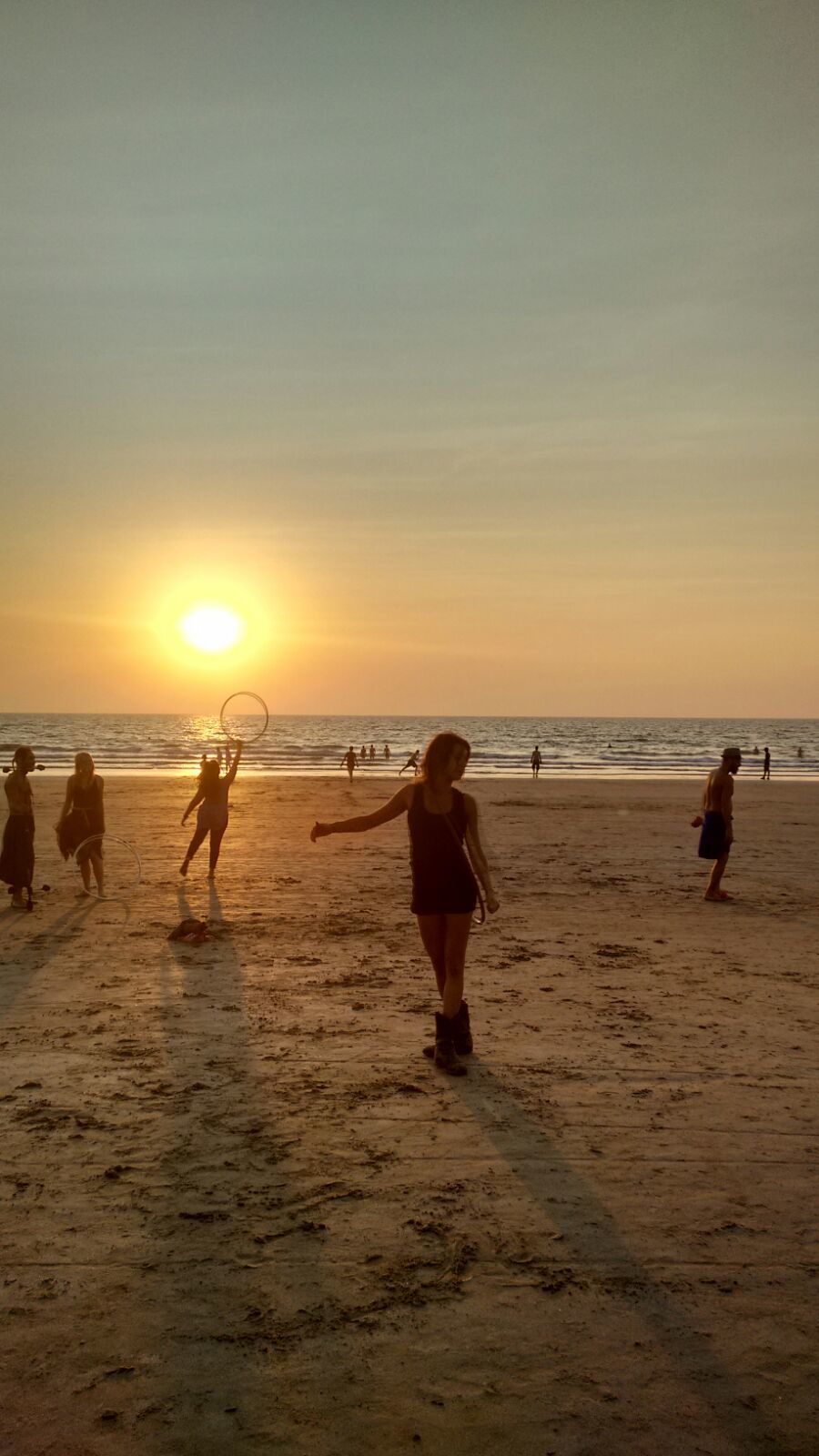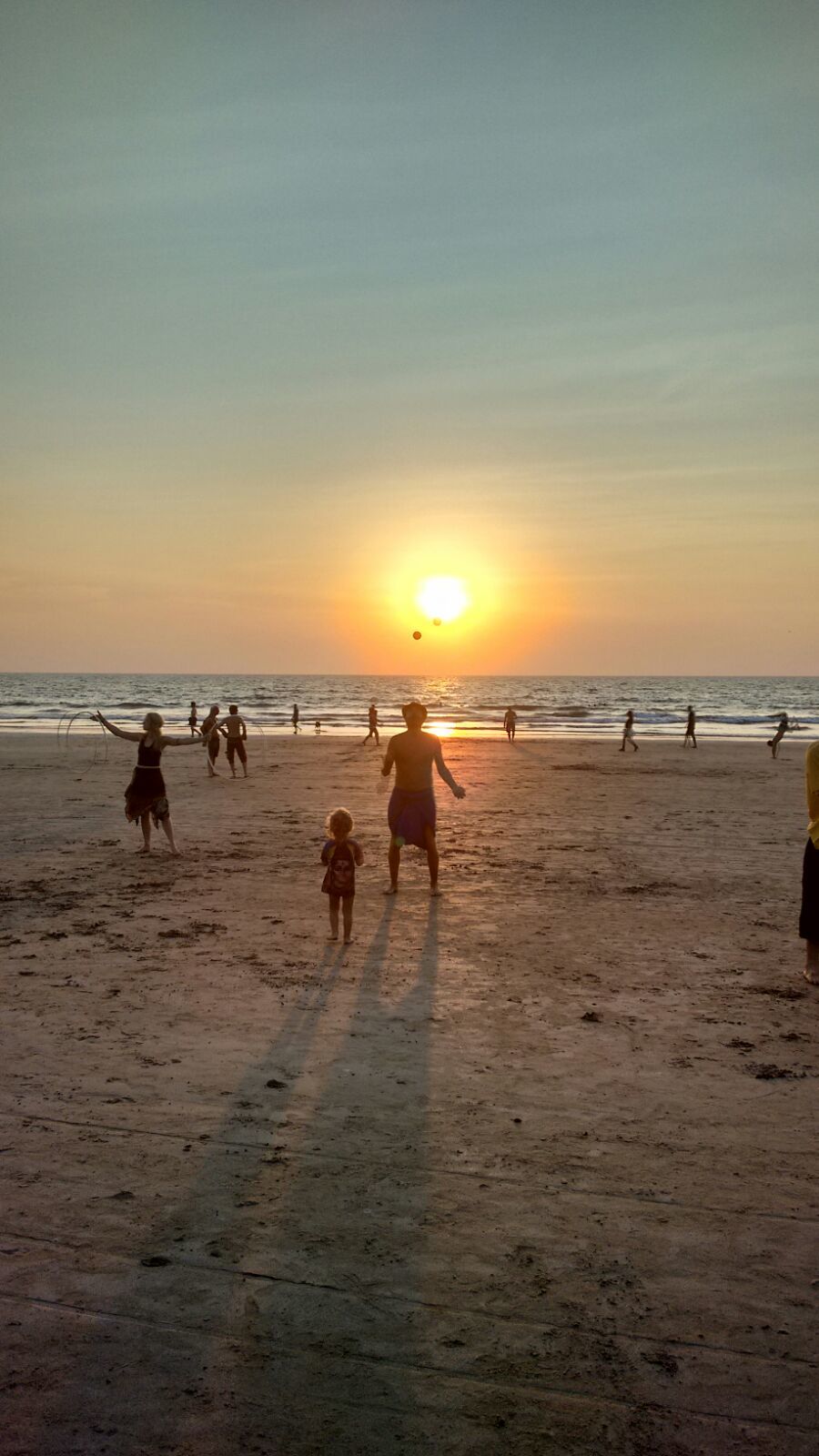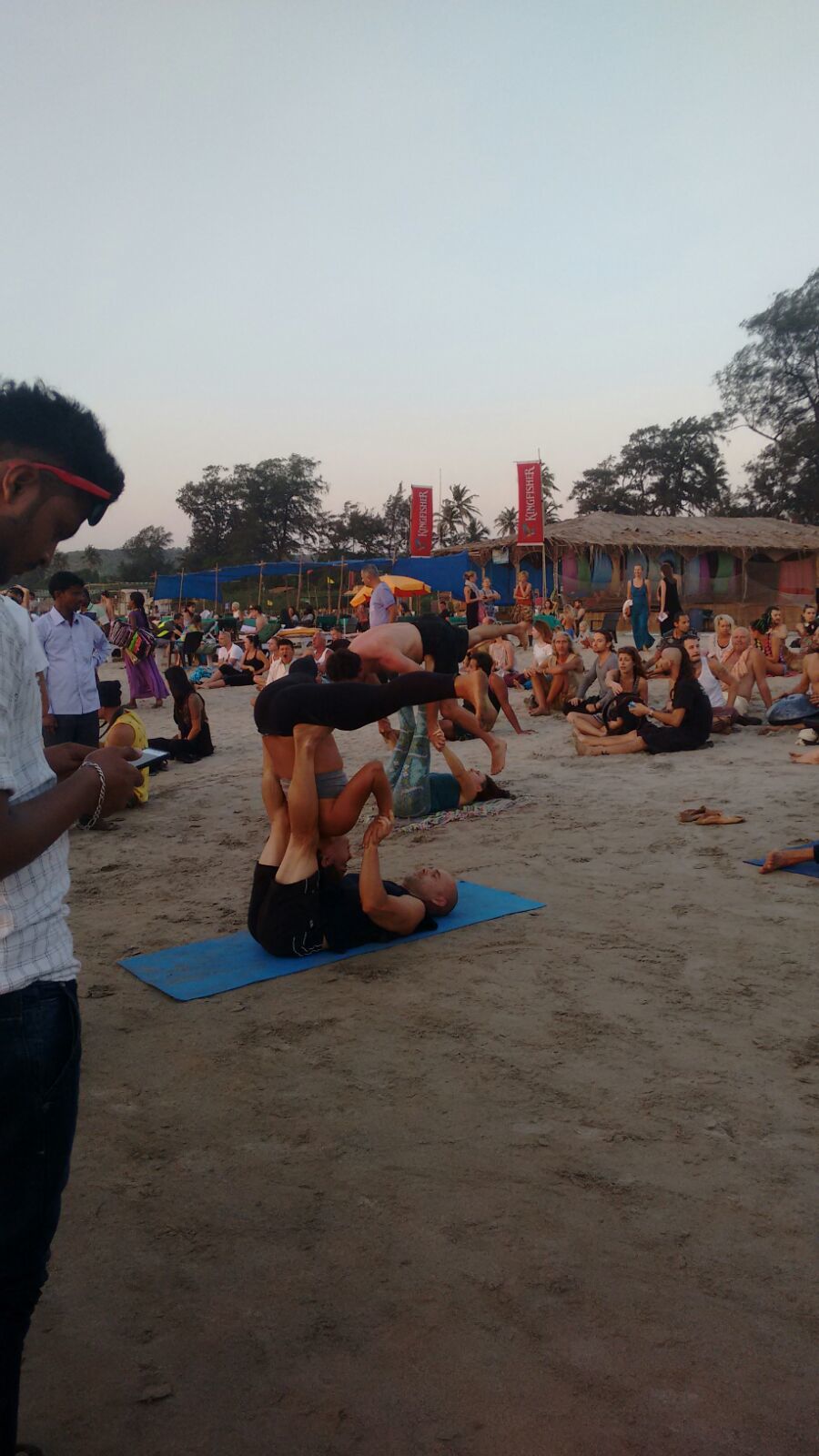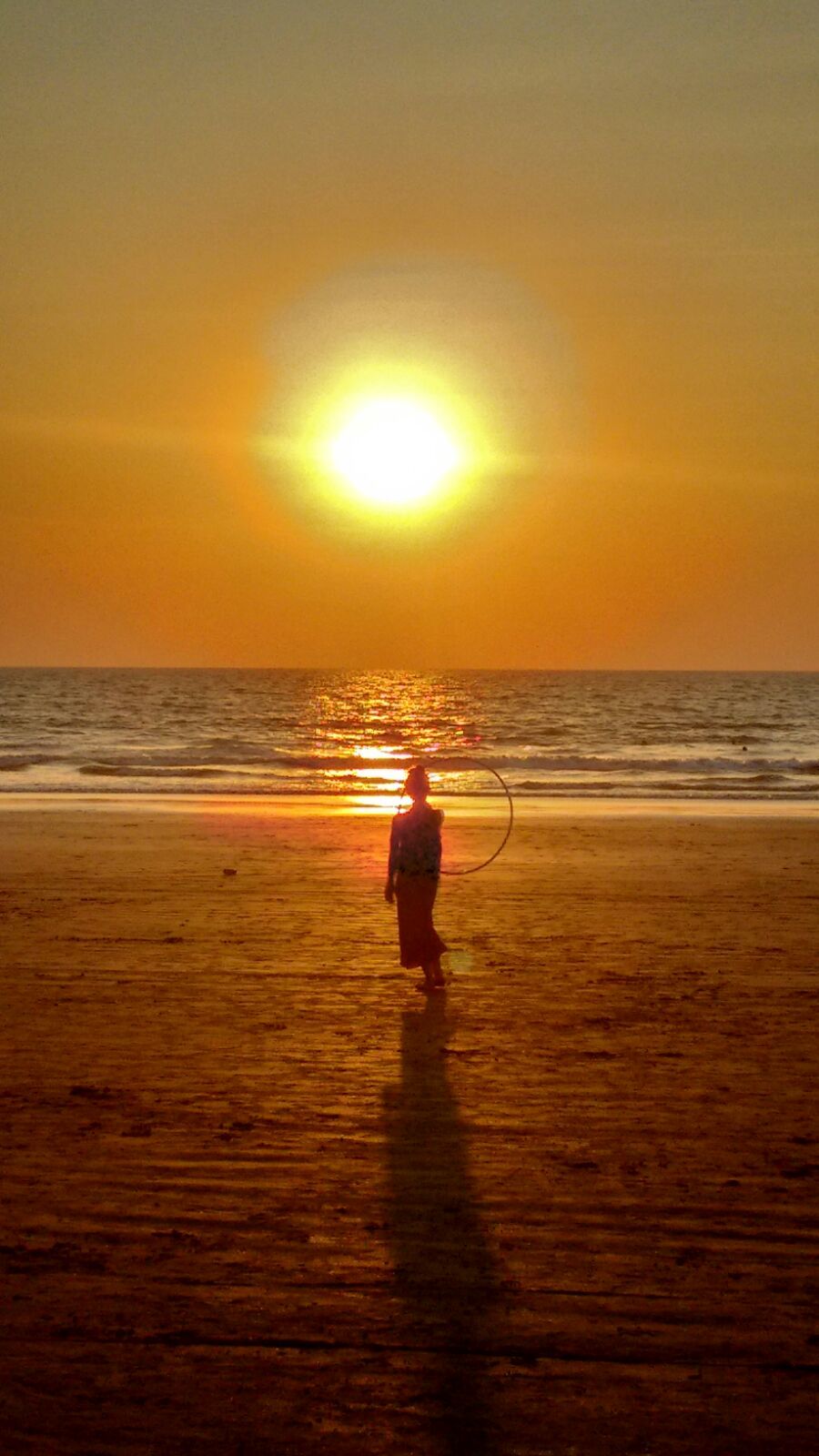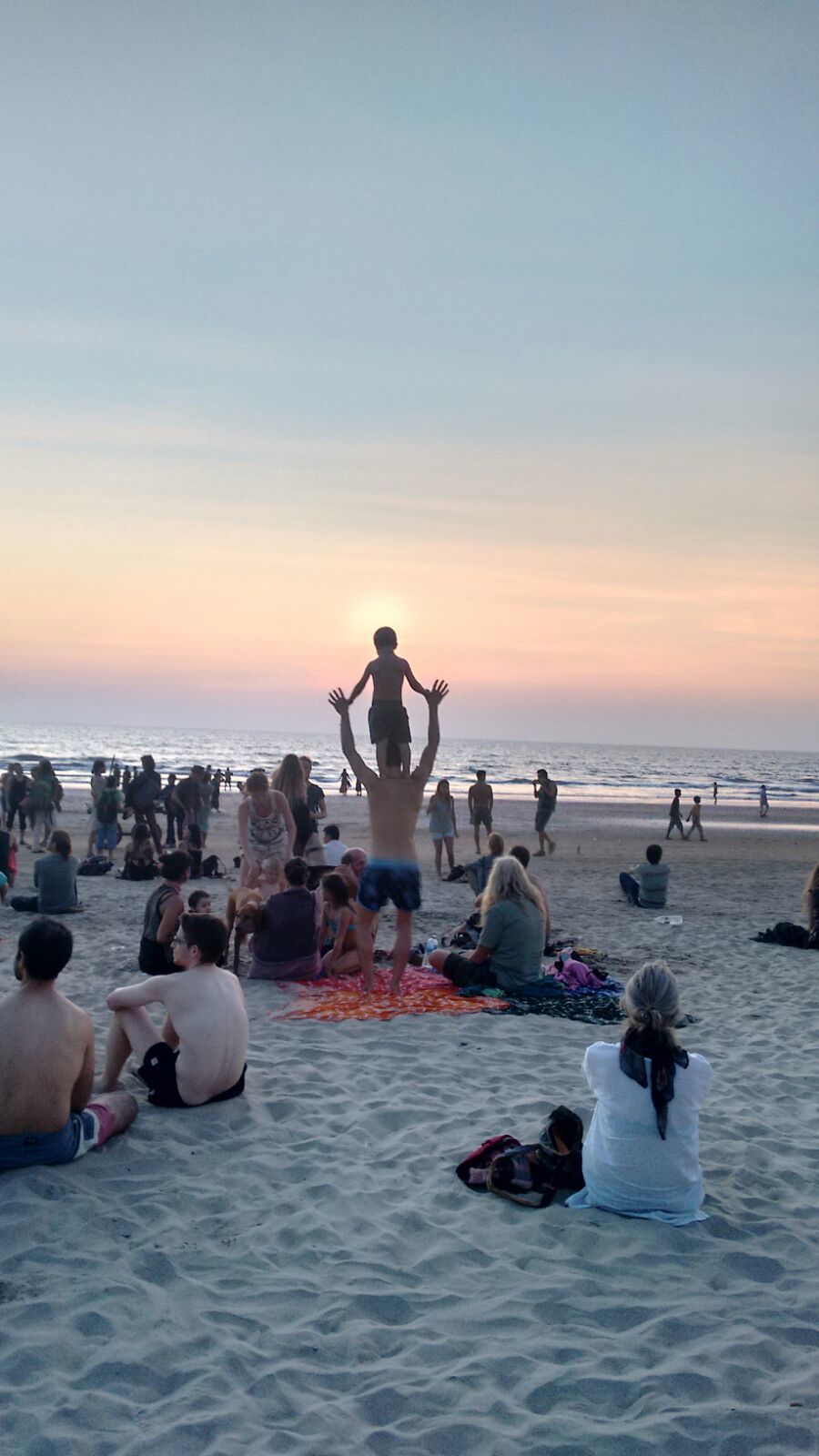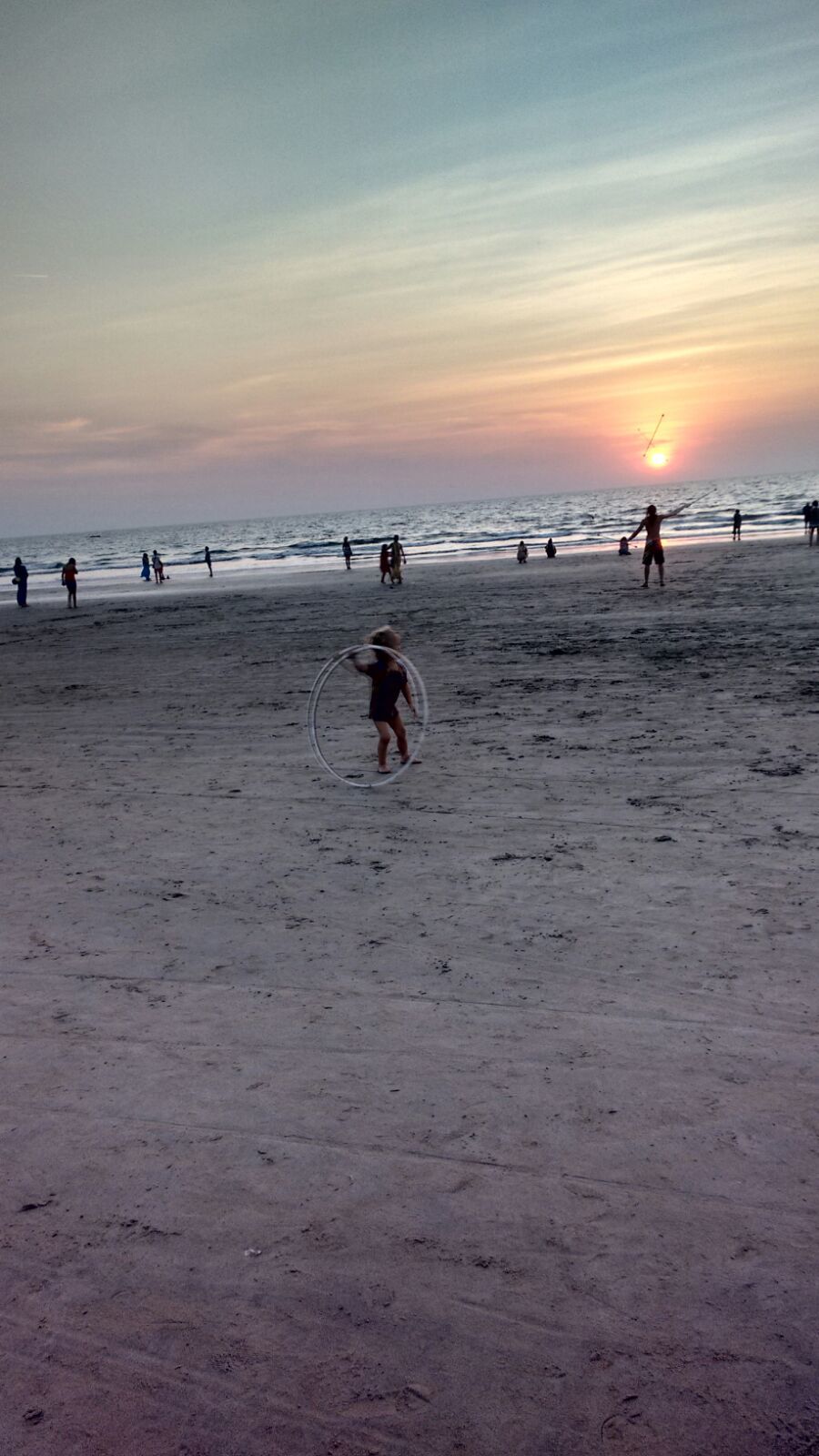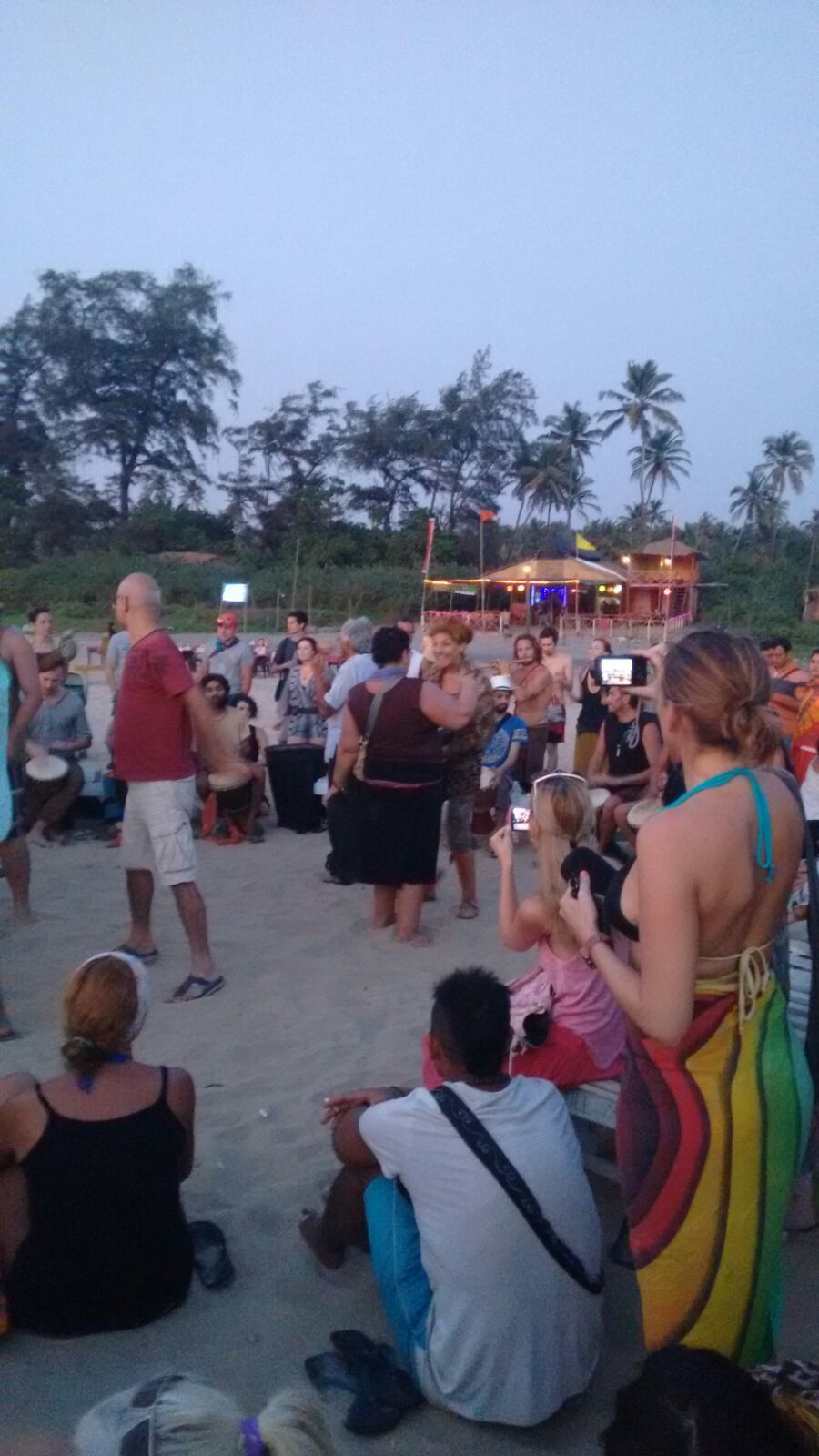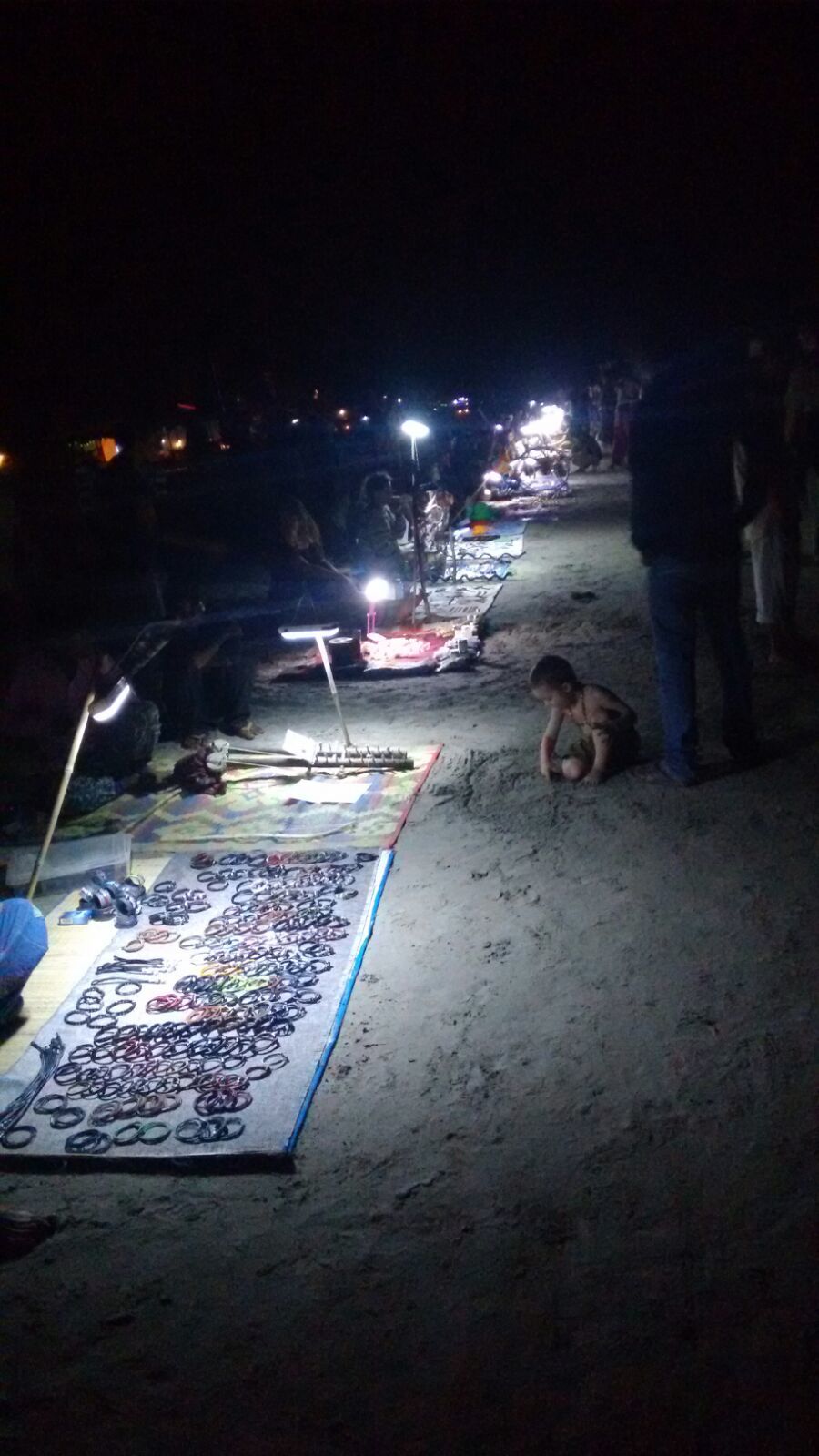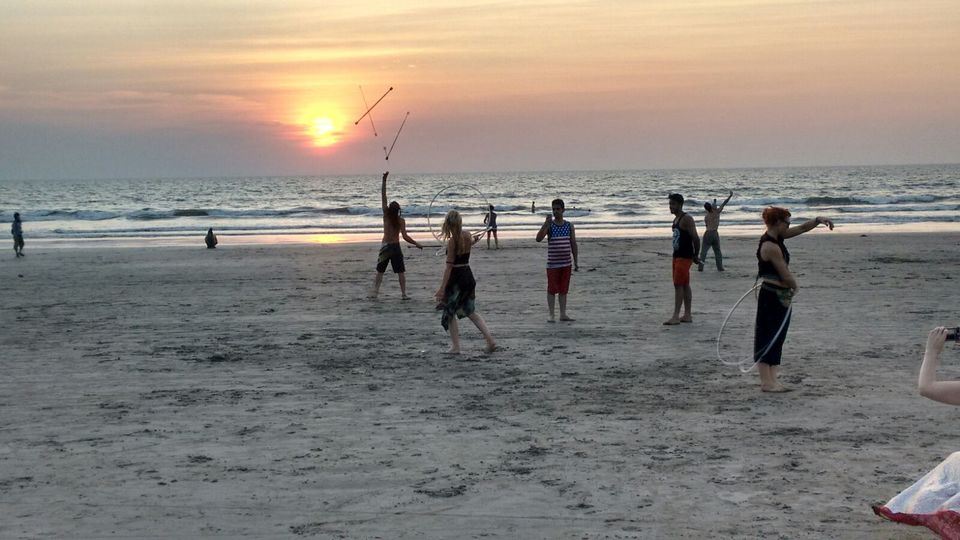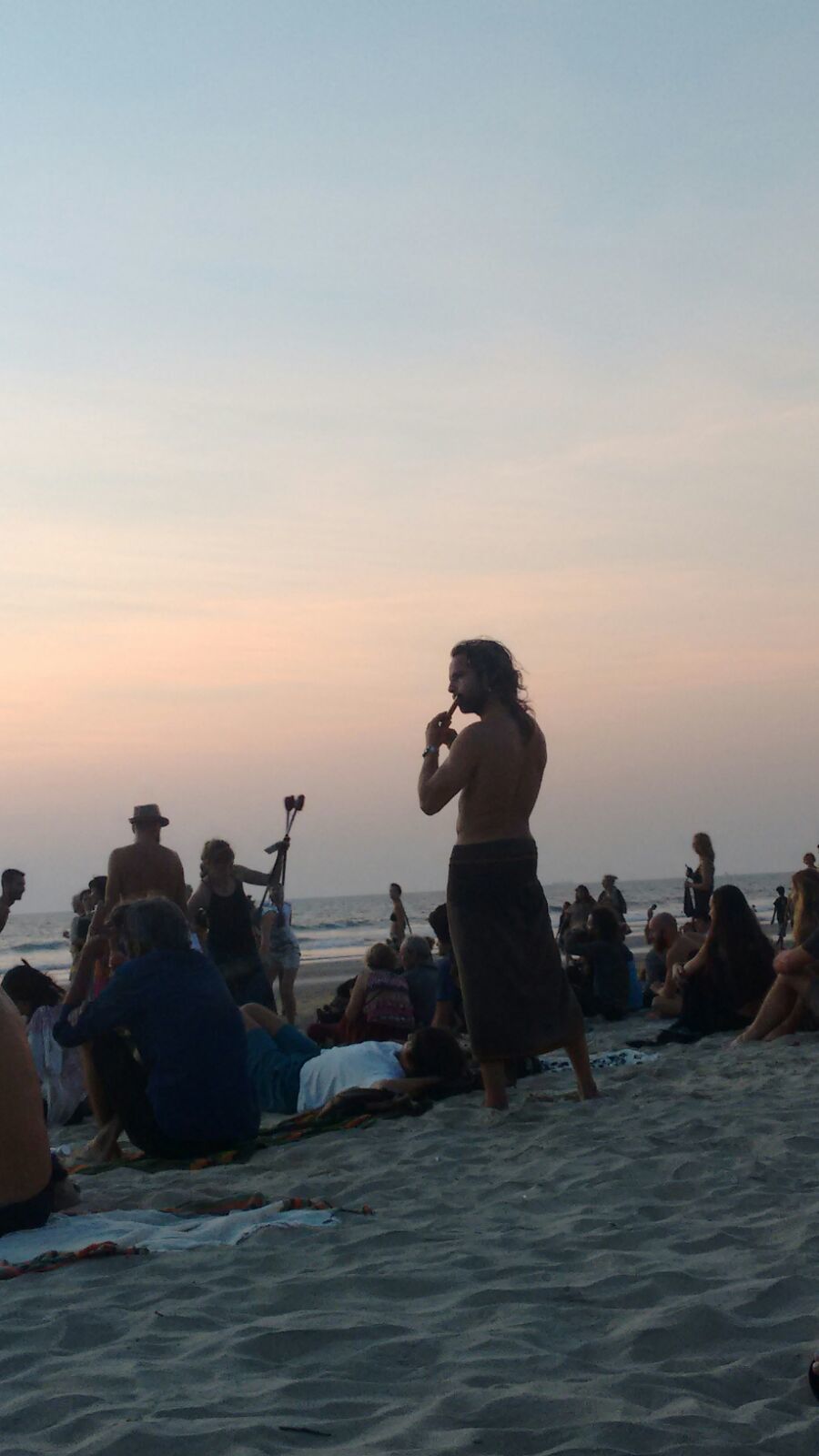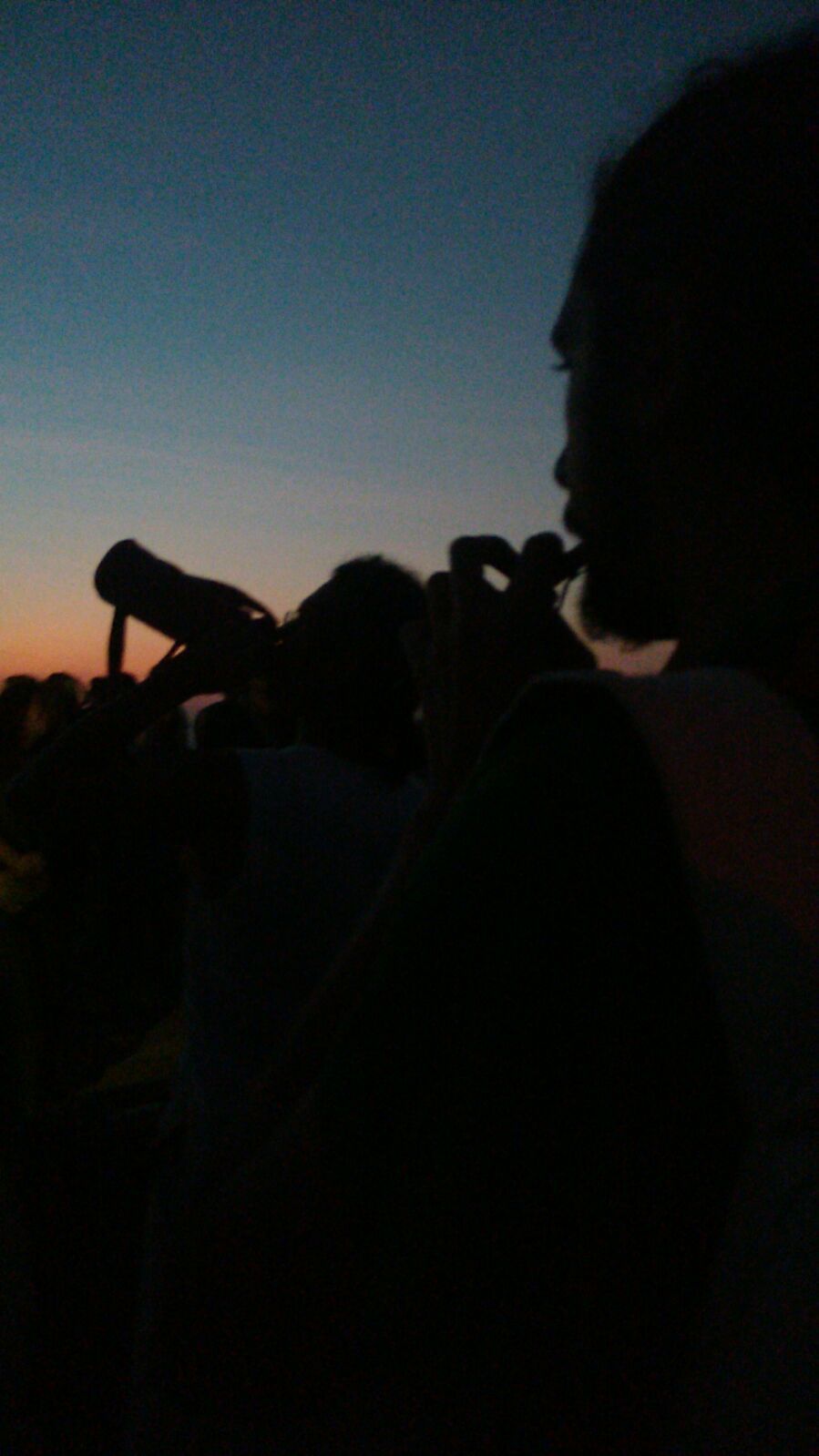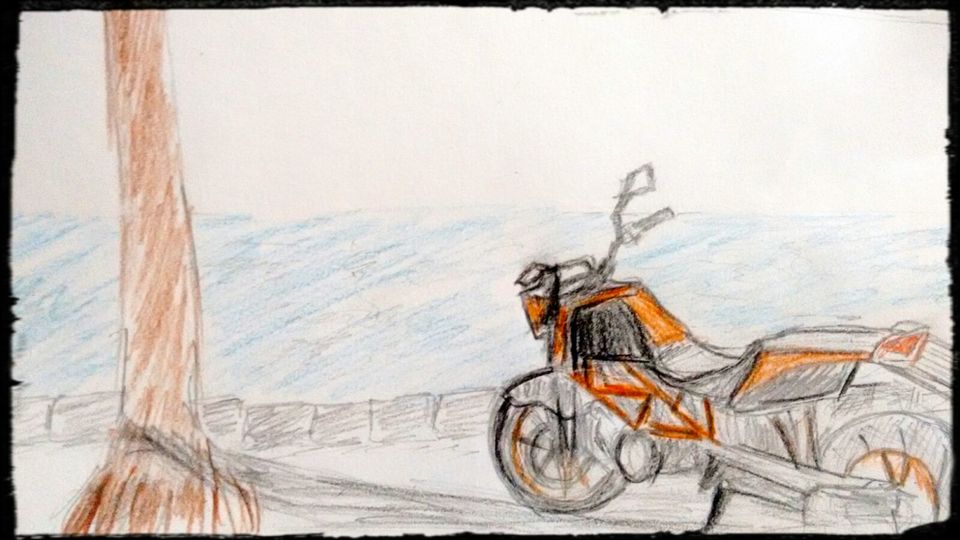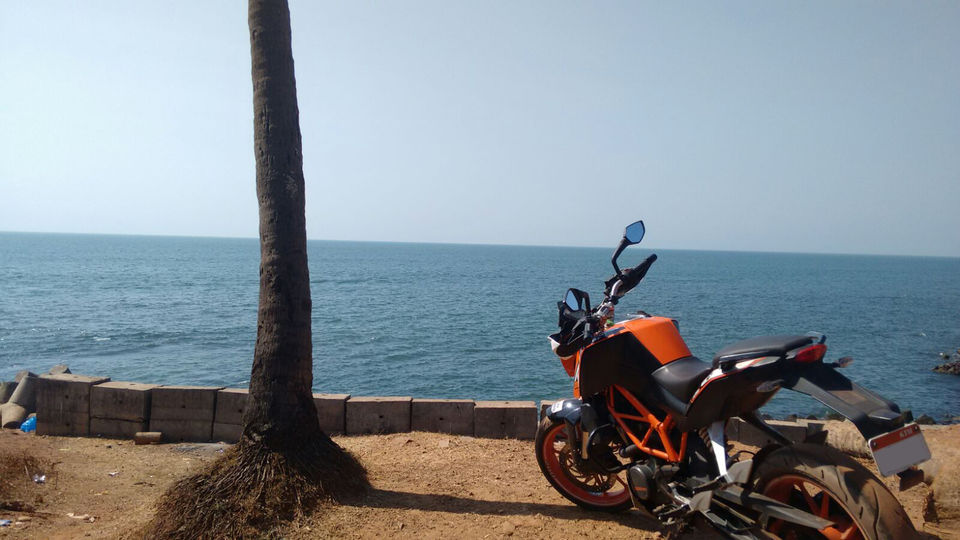 TheAfter an exam that i was waiting since a year, i dint want to go back home very soon. Its January. And if there is any place to chill and party at the same time.. it is Goa! So i just cancelled by ticket back to Hyderabad and got one to goa instead. Target budget is Rs. 2500/- (Including extra travel expenses and accommodation). Yeah Solo ;)
Found Zostel to save on accommodation. But hired a KTM Duke as i could not resist...And i ended up spending little more than my budget :P
I have been to Arambol before. Sunset is something worth watching every day. I mean it. It is not only because of the view, but also the events and flea market that takes place over there. You can see foreigners displaying their art and selling them. Bracelets, paintings, musical instruments, decorative items... everything handmade.
So without spending too much time in commercial side of goa, i started off to arambol at 4 PM. That is when you enjoy the ride as it gets closer to the time of sunset. Reaching there in 40 mins is no big deal if you have a KTM :D
5 PM: All you have to do is chill for a while.
5:30 PM: Then something starts happening all around. As the sun keeps reminding you how beautiful its combo with beach can be... you can see people gathering and practising their own art. It seems like no one is related to others. They just do it for their own peace. Absolutely silent.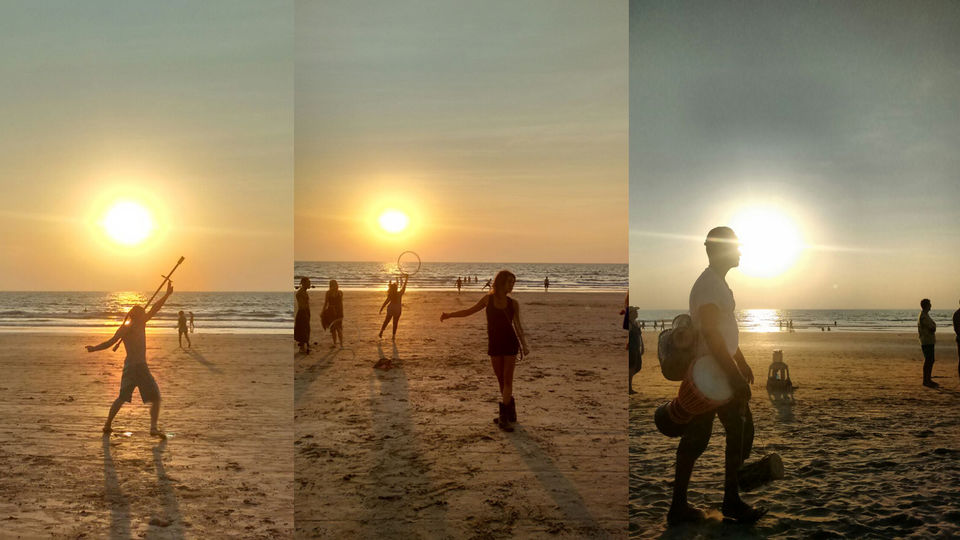 Love Temple is the place where yoga and contact dance are practised. I bet, if you are from metropolitan cities you would have not seen anything like this before (Except in television).
Now, time to book slots for the flea market. I found no single indian selling anything over. Its all the foreigners who have done it themselves and sell it at an affordable cost.
6 PM: Now you hear something so joyful. So cheerful. So exciting. Sound of Tribal drums. People from no where. I found many people preferring to stay alone staring at the beach. But once the beats started, no one is on their feet. Drummers form a semi circle and continuosly make music, which sounded same as that in Madagascar. People around keep laughing, look at you in the eyes and smile to join the wave. Flutes and many more strange instruments are also used. It is perfect composition.
Close your eyes, you could hear the beats tapping along with your heart. Now, life seems very simple. No luxury needed. Just go with the flow of music. You can find people high over weed too. But that is all a part of sync. You will seriously not realise how much time you have spent there and how many people you have smiled at. You will definitely not go back without talking to someone. You will definitely not like luxuries after that. Because it is so peacefull near the beach than any other AC room.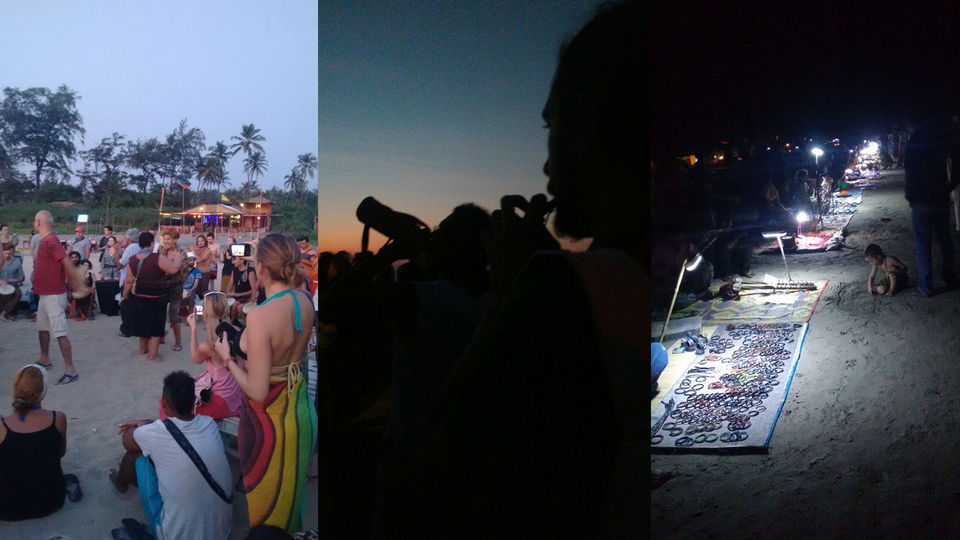 Goa is not only a place of partying.. but also celebration. In a very simple and best way too. Adding up to it..Arambol is the place where life looks very peaceful. Psychedelic fests are always worth if you know what it means ;)
After you return back...you feel 'No tensions baap. Just listen to the waves.'