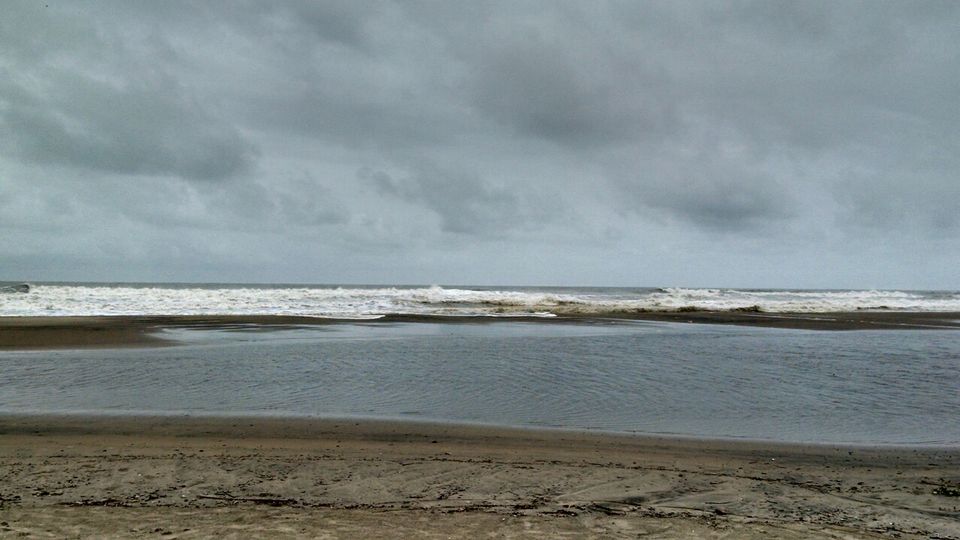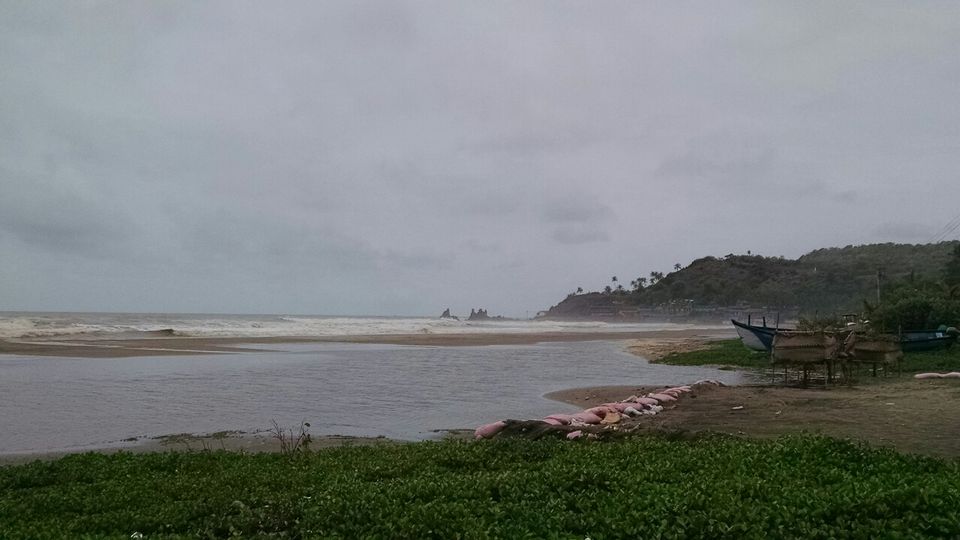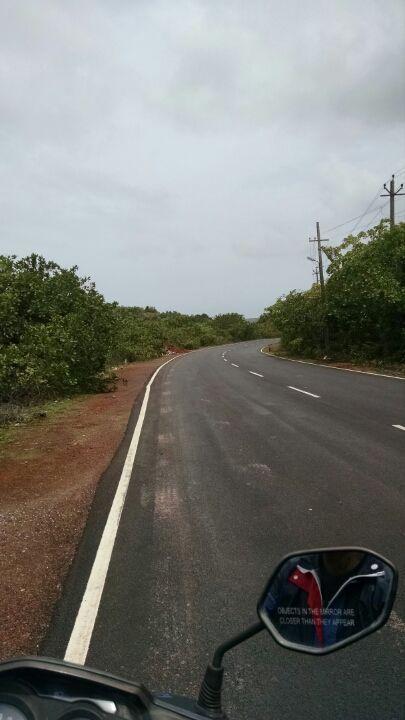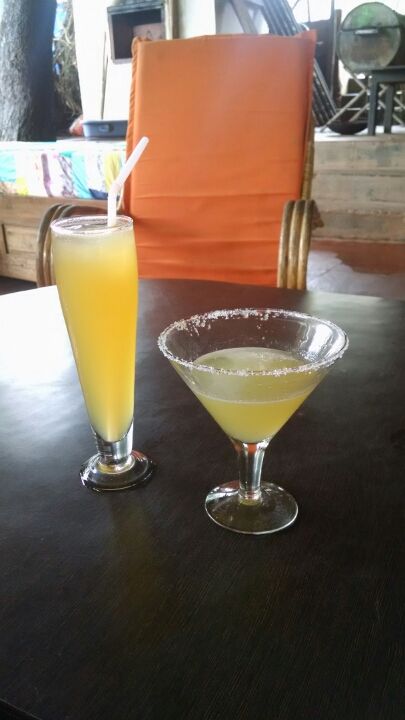 Every year I take an annual vacation in June to get away from the stress of work. And this is the third year in a row I have vacationed in
Goa
. I must mention, Goa is one place I can never get bored of. There is so much to the place right from the fact that it is so beautiful and scenic to the warm and welcoming people.
We travelled in mid june, knowing monsoons in goa can be very scary.. But nonetheless it was worth it.
Day 1: Travelling by konkan railway during the monsoon is another experience altogether. As you enter the konkan region you just can't help but fall in love with the amazing lanscapes along the route.
We had not booked any hotel and decided to reach there and figure it out.. Boarded a rickshaw from Thivim station to
Calangute
which costs Rs.350/-. The rickshaw guys are pretty helpful too and can help set you up with a guest house/hotel depending on your budget. If you can converse in their native language (Konkani) your trip is more than sorted and you can get around the place worry free.
We had checked online for a few places to stay at and came across Fraddie's guest house at calangute. It had some really great reviews. So we decided to check it out after checking quite a few other places. And the moment we walked into the guest house we just knew that this is where we gonna spend the next six days. The whole vibe of the area just felt so right.
A very good place, run by a goan family who were very warm and helpful. The room was very spacious had hot water all day, ac, fridge, lcd tv and a small balcony facing the backyard where you could hear the ocean. And all these amenities for just Rs.1000/- a day. This place is located just three mins away from the beach. Now usually, calangute is the most crowded beach in Goa. But this guest house is situated along the calangute
Baga
road, so the entry to the beach from here is like a secret entry. Not many people around and you can experience a calmer Calangute.
Usually most hotels have a check in time of 12pm and in most cases 3pm as well. This year however our train was delayed terribly and we reached the hotel only at 6pm. Fraddie was very accomodating of this fact and let us check in and he also helped us get a bike on rent.
As i mentioned earlier, the rains in Goa can be very scary. We experienced this on the first day itself when it started pouring the moment we stepped out. We had no choice but to return to the room, completely drenched.
Day 2: Started off the day with this amazing place called Infantaria. It has some of the best snacks - fresh bread, rolls, croissants, patties, croquets, you name it. They also have some crazy desserts. I began to wonder why I had never been here before. This became our breakfast stop for the rest of our trip..
Next a ride to
Vagator
, bike rides monsoons roads in Goa = PURE BLISS . Stopped over for lunch at this place called Tin Tin's Bar & Restaurant. Whole theme of this place is inspired by the comic character Tin Tin. They have some amazing burgers and pizzas as well as good Goan stuff. And yes their cocktails are the among the best I've had. They have a very good ambience, and if you are an animal lover, they also have some pet dogs to keep you company while you enjoy your meal.. :)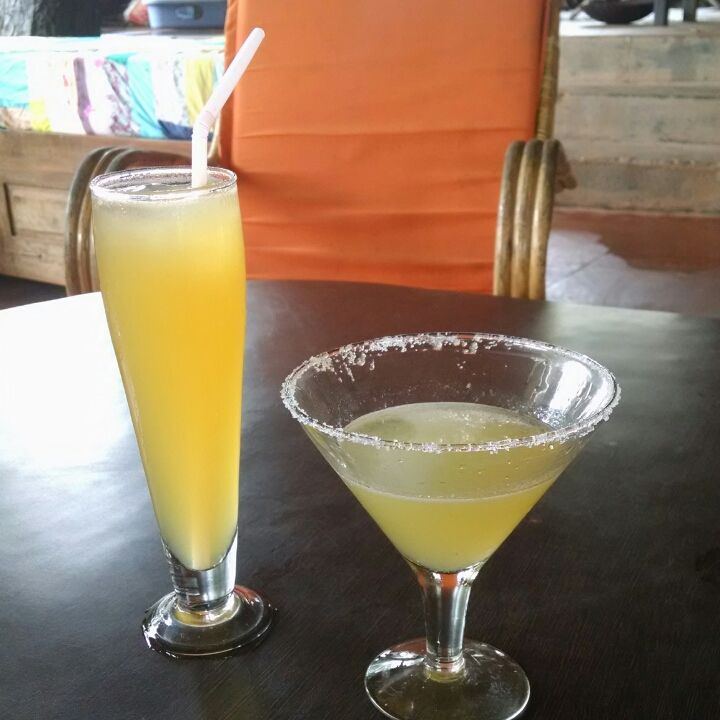 In the evening we decided to ride around the place and then headed to the very famous St. Anthony's Karaoke Bar and Restaurant to begin the party ;). They're food may not be the best in Goa, but what I love about this place is the FEEL. If you visit this place during the day or even in the evenings before 9, it has a very calm and relaxing feel. You can just chill and watch the ocean and enjoy your meal and drinks. But, post 9pm this place starts turning up. They start with the karaoke session which is then followed by a small dance session. This place goes insane post 10.30. If you truly wanna let your hair down when in Goa, this is the place to be.
Day 3: This was the higlight of our trip. A bike ride from Calangute to
Arambol
. The best thing ever. We left for Arambol early in the morning. As we rode northwards away from the main calangute-baga area, the view was just so breathtaking.
Morjim
to Arambol was so beautiful and scenic. The ride was about an hour long.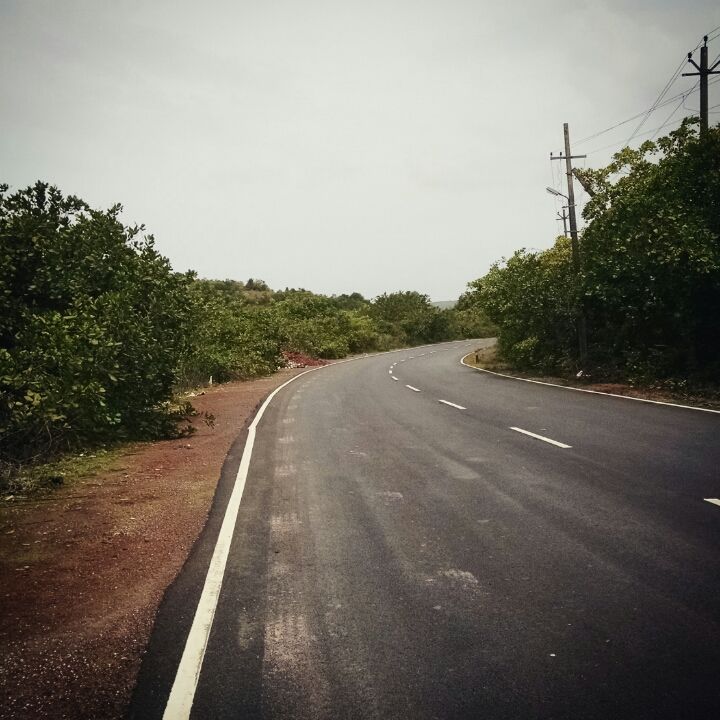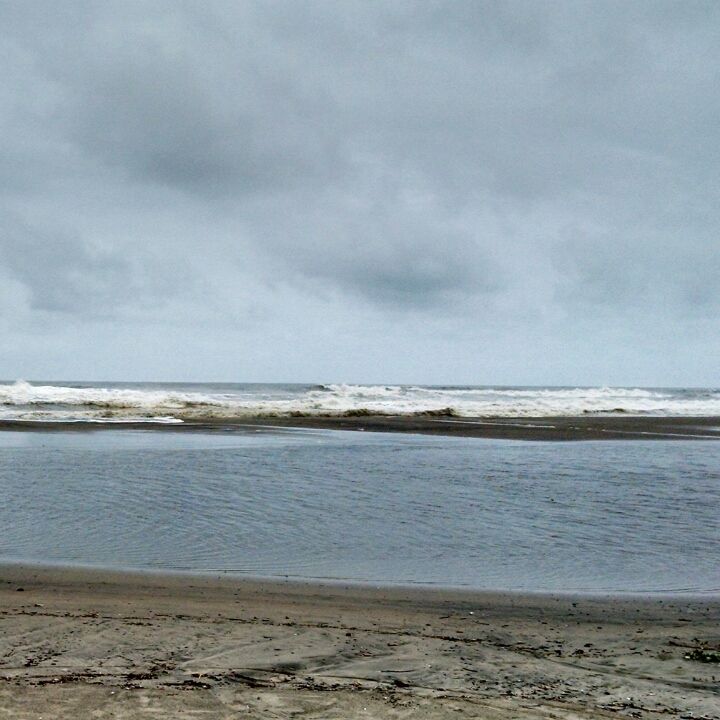 Once we got there, we chilled at one of the shacks on the beach and just enjoyed the view of the ocean. The beach was clean and peaceful. And not crowded like the other north goa beaches.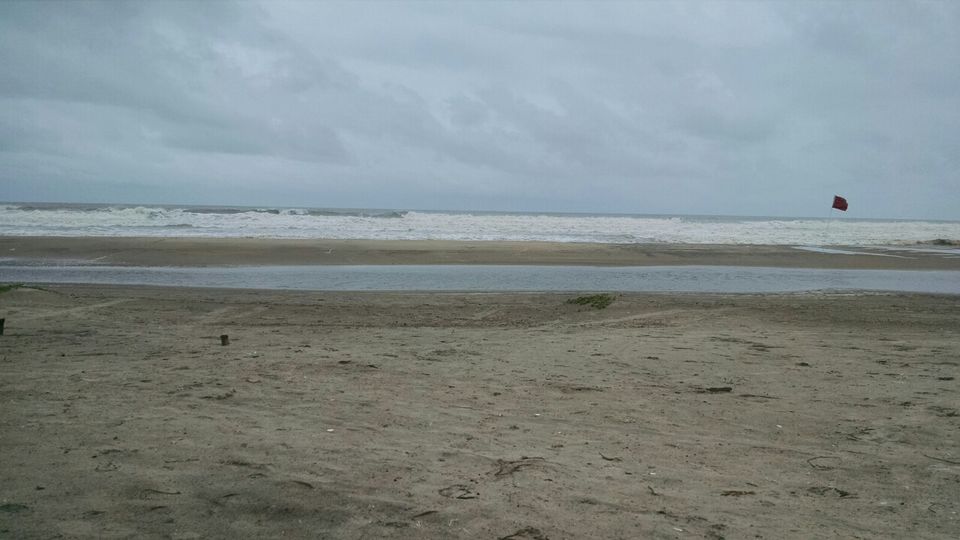 We rode back to Calangute for lunch at Souza
Lobo
. When in Goa, this is one place you CANNOT miss. Specially if you love sea food. We had some delicious goan crab xacuti (was too engrossed in enjoying it did not take any pic :)). Along with that we sipped on some pinacoladas. Stomach full we headed back to our room and just chilled.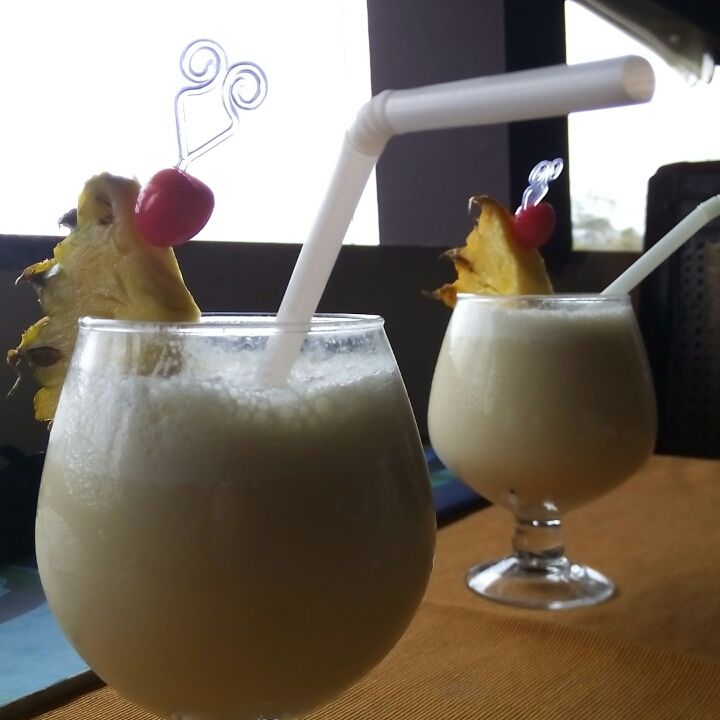 Day 4:
We did not really go to any place, just chilled by the beach most of the day enjoying the rains and the ocean. Behaved like kids, playing in the sand, making sand castles. Some beautiful moments.. Never felt so happy in a really long time. In the evening went for a ride to Vagator beach, chilled out there watching the ocean. I'm a complete beach person, if given a chance I can literally just sit by the beach and watch the ocean all day, and not do anything else. It's something I love and cannot express or describe in words the way I feel when i do so.
Day 5: Last day in Goa, felt sad..all the fun and craziness was gonna end. For us it is like a ritual, our last lunch in Goa has to be a heavy one at Souza Lobo. And the evening has to be crazy, hence we have to go to St. Anthony's and let our hair down. Dance like there's no tomorrow. Get wasted basically :P. And we did.
Although over the period of time, Goa has become over hyped and crowded, and like i said earlier I can never get bored of it, there is still so much more to it than Calangute and Baga. And even though each trip of mine I end up goin to these two places, i make sure i keep exploring new places at the same time. This time it was Arambol. My next trip, i will surely go down south..
This has been one of the best vacations I've ever had. :) <3