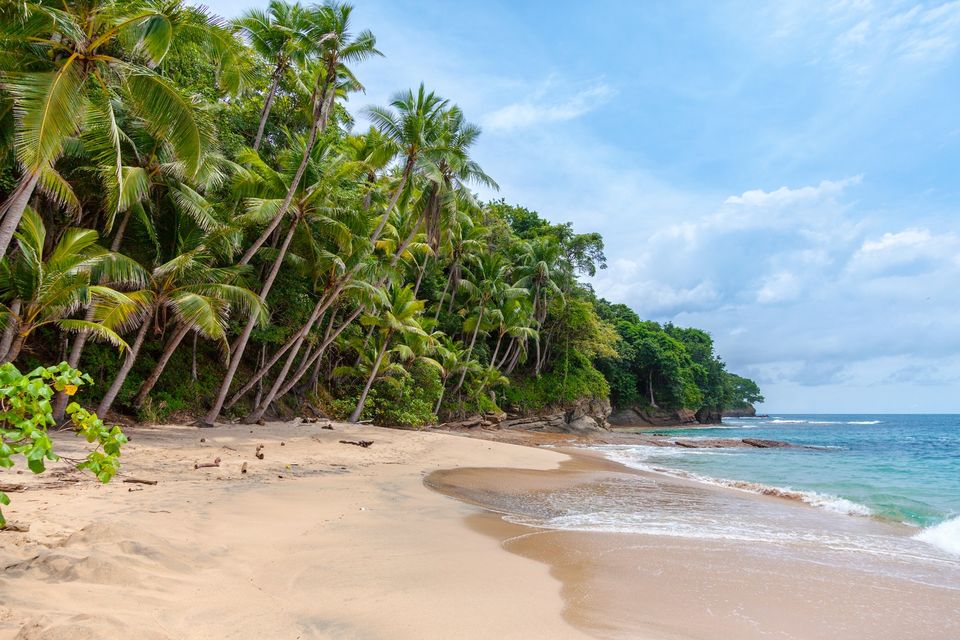 I returned from my much-awaited Goa vacation. It was in the middle of December (hello! peak season). The rates were exorbitant, and it seemed like everyone from the country had flocked to the beach state for their winter getaway. But we managed to have an awesome time – we stayed away from the crowd, ate at the best places, drank some of the fanciest stuff, stayed at super cool shacks, and partied well into the night every night we were there – all of this without spending a dime over our allotted budget.
So, I've put together a list of hacks that I figured out during this very trip to help you maximise your savings and still party hard enough to make everyone back home jealous.
1. Pick the side of Goa where you want to stay
Goa is spread over a distance of around 150km from north to south. If you have to travel from one point to another every day the prices add up quickly. Decide the kind of vacation you want to have – whether you want to party hard or chill by the beach sipping beer – and use that decision to pick your stay in North or South Goa. We stayed at Palolem in South Goa and explored the areas around on foot, which helped us save thousands on transportation.
2. Don't book your entire accommodation in advance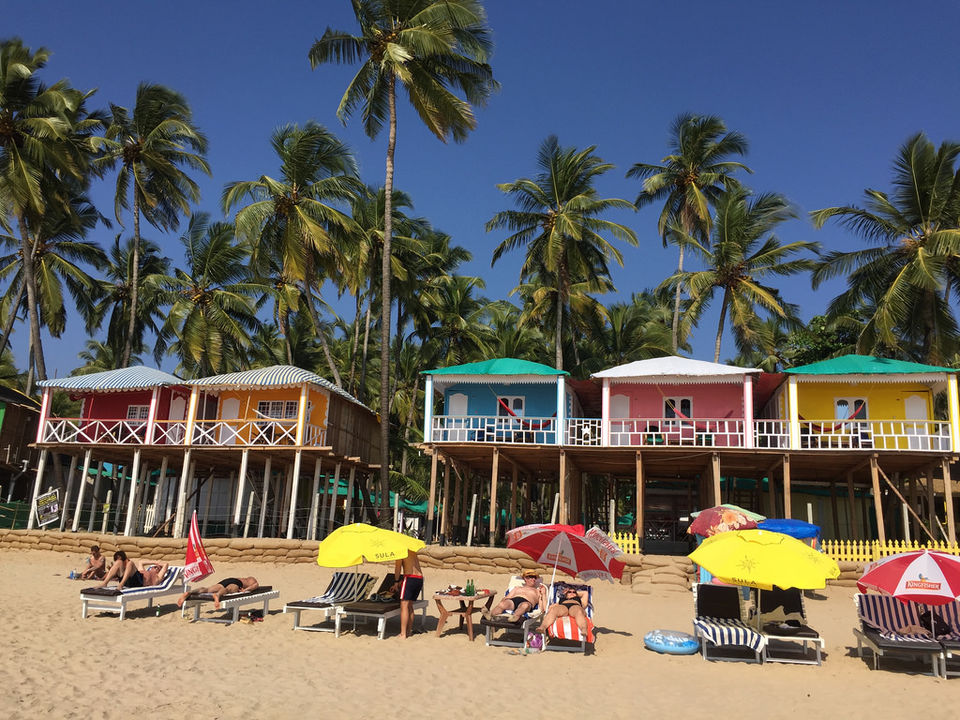 You don't have to go unprepared, but it makes sense to not book your entire accommodation online in advance. Basically, you book your stay for the day you are arriving in Goa and then go around on foot, talking to shack and inn owners to find the best accommodation in your budget. This way, we ended up finding a shack at half the price of the one we had booked online. It was right on the beach and had much better service. Win-win!
3. Walk wherever possible
Public transport in Goa is not just expensive but also scarce. If you're staying in a region like Palolem, it is very difficult to find buses for a short route. You can find autos but those are pretty expensive (Rs 150 for a 3-4km distance). If you're going during season (November to Jaunuary), the weather is nice enough that you can easily walk from one point to another. It's free and helps you explore the region better.
4. Hire a scooty for longer distances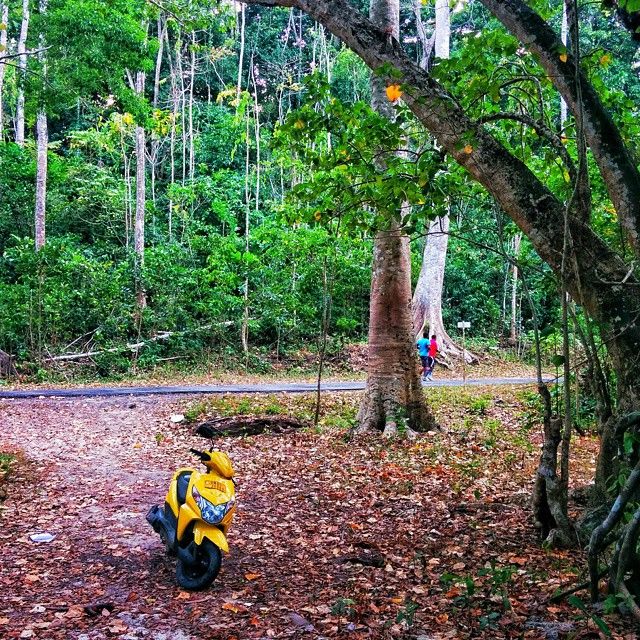 After walking, a scooty is your best bet for cheap transportation. During peak season, you can rent an Activa starting at Rs 250 per day (Rs 350 upwards if you book online). Factoring in the cost of fuel (Rs 70 a litre) two people can easily travel over 75km and back in under Rs 500. That's a great bargain considering that autos and cabs can charge anywhere between Rs 800-1000 for a 30km distance and buses don't offer great connectivity.
5. Always carry cash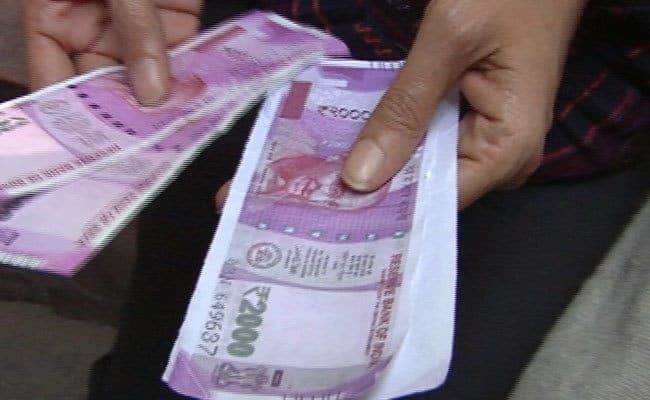 Most places either don't accept cards or charge a 3% fee on payments made by cards. Most people don't have online wallets like PayTM and even if they do, internet connectivity is not the greatest. Also ATMs are difficult to find (read this to know why), so withdraw in advance and pay by cash wherever you go. This also gives you a chance to bargain, which wouldn't be possible on payments made by card.

6. Befriend a jugaadu (resourceful) guy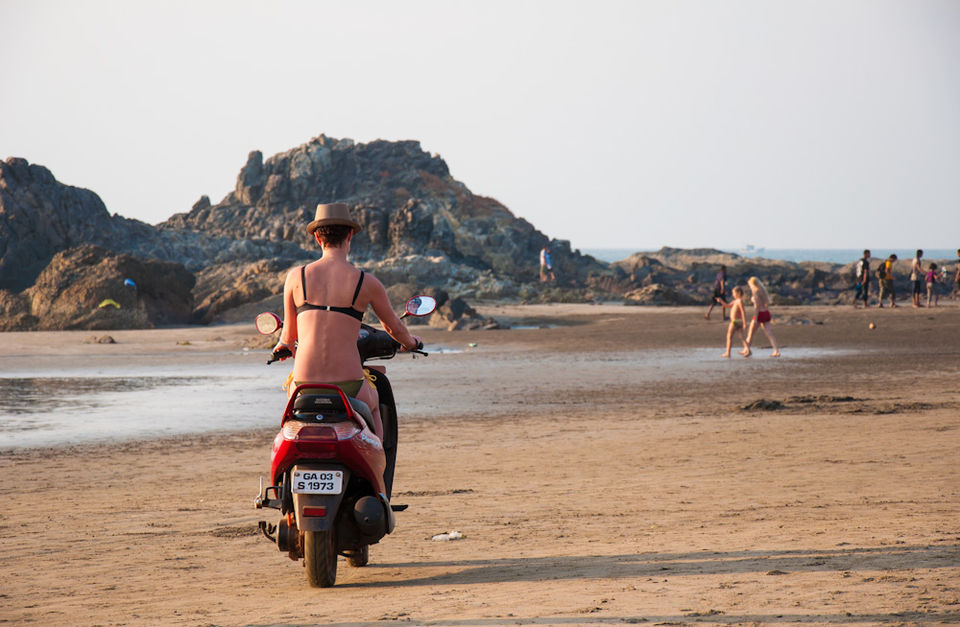 If you can manage to do this, you can be rest assured that you'll leave the place richer than you had anticipated. This is the kind of person who will know everyone and everything needed to get you whatever you need at a cheaper rate than the rest of the market. Finding such a person would require a keen eye and some leg work, but once you do, life will be much easier. We found this person at our second shack. He got us the room for 50% less than the quoted price, a taxi to the airport at half the market rate and also guided us to the best restaurants and bars. We've recommended the same person to a lot of friends going to Goa in the coming months.
7. Buy booze from a wine shop and not your hotel/shack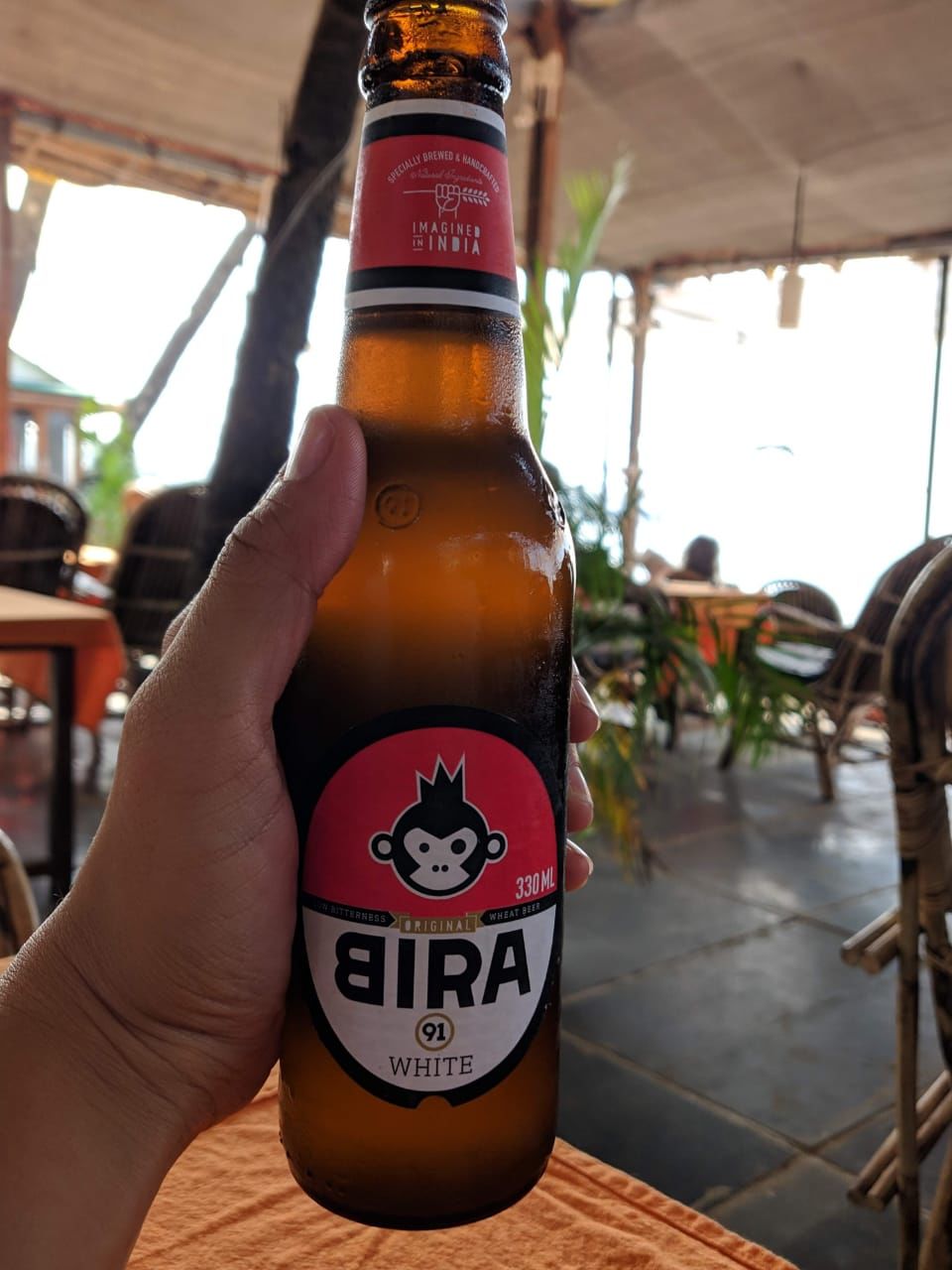 There's a massive difference in the prices of alcohol at shacks and wine shops, especially during peak season. To give you an idea, a pint of Kingfisher Premium costs Rs 35 at a wine shop and the the same pint costs between Rs 80-90 at a beach shack. Plus the wine shops offer a lot more variety. We managed to try seven different brands of beer (which we hadn't tried before) during our trip. So, stock up if you're staying far from the market or purchase as you go.
8. Fresh sea food is always up for bargain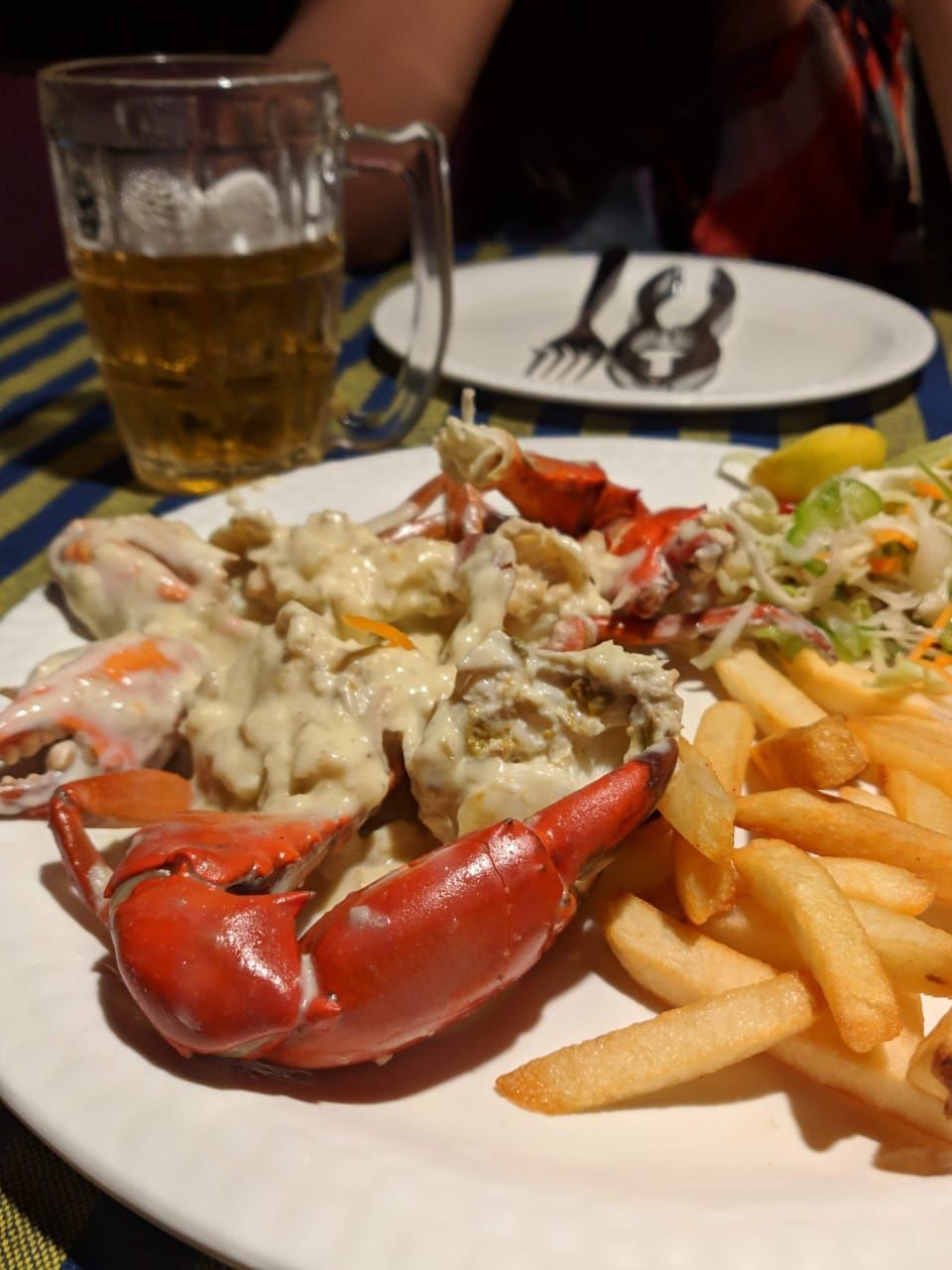 Delicious sea food is undoubtedly one of the best parts of vacationing in Goa. But if you go during the season, you'll find that the rates are exorbitant. A good tip is to bring out your bargaining skills and try and haggle the price down. Another great tip, however, is to go to restaurants inland, away from the crowded areas. Talking to locals can give you a good idea of such places. We were getting a fresh 700gram crab at a beach shack for Rs 1200 (after bargaining) while we were getting the same thing at a restaurant in the market for Rs 500!
9. Don't be afraid of shack hopping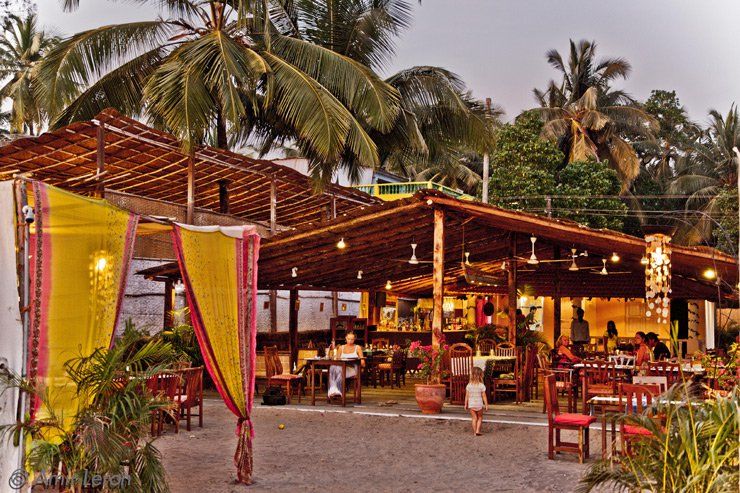 There's no rule that says you have to eat and drink at the same place. A great hack to get good prices is to hop from shack to shack (during one meal). Get drinks from one place, starters from another and the main course from a third. Once you get up and start to leave, the shack staff will try and make you stay by bargaining. Besides this also helps you get a general idea of the rates in the place and whether you need to look someplace else to fit your budget.
10. Shop early morning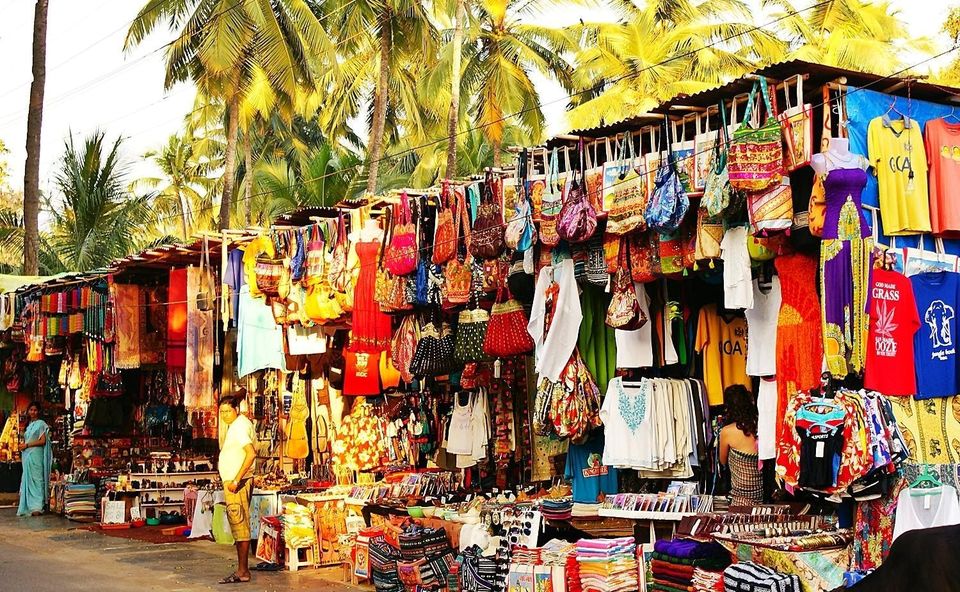 Late night flea markets are great, but do you know where you can get even better prices? At the local shops if you go right in the morning before any other customer arrives. People are superstitious about making the first sale of the day and will lower down their prices substantially if you're the first customer. We ended up buying gifts for 7 people, a huge quantity of spices, as well as some local souvenirs for under Rs 1,500! It doesn't get better than this.
Do you have any hacks I've missed here? Let me know in the comments or write your own article on Tripoto and share your tips with millions of readers.