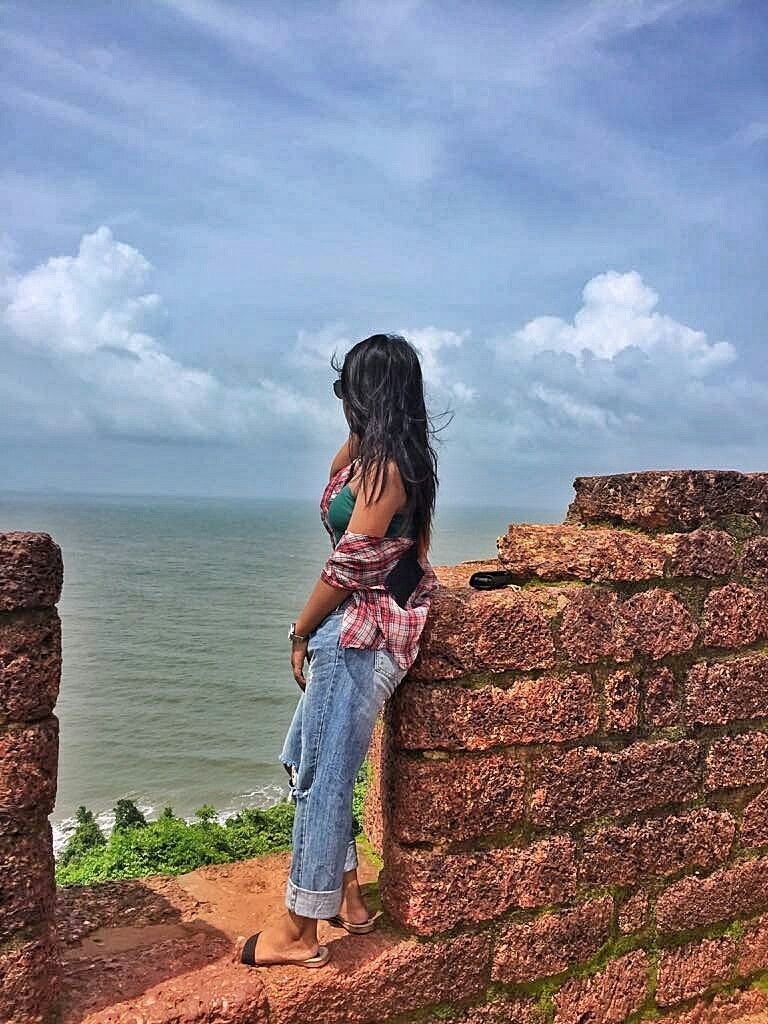 It is widely recognized that tourism is one of the world's largest and fastest growing industries. Historically sandy beaches have played an important role as locations for recreation and as attractions upon which tourism development has been based. Beaches are alive. They are home to birds, grasses, crabs, clams, fish, tiny invertebrates, and more.

Goa is one of the most wanted places to visit in India for its beaches. I went to Goa in the monsoon season.
The monsoon season puts most tourists off but I discovered there are many advantages, as well as some disadvantages, to visiting Goa in monsoon. When it rains, it pours! But the storms usually lasted only half an hour or so and were quite refreshing after the humidity, so whilst there was rain it didn't put a dampener on the day too much and was far from the constant all day rain that the weather forecast had predicted.

So my day 2 in Goa was spent mostly at beaches.

I went to Aguada Fort in the morning by 11:30 i reached there and i spent like an hour over there.

After that we visited 3-4 beaches , which includes Baga beach , Calangute beach , Candolim. The Baga, Calangute, Candolim stretch remains quite busy, especially at weekends, with Indian tourists and most accommodation, restaurants, shops and bars are open. Although is no where near as busy as it is in season time (for me, this was a good thing!) if you are looking for some action in the rainy season then Baga is probably your best bet.

My hotel was near to the Candolim beach.
On the second dat after visiting to Aguada Fort and these 3 beach we came back to our hotel by 6 Pm. After taking rest for an hour, me and some Gujarati people went to the market near Baga beach. We shopped few things.
The night life in Goa is so beautiful, we went to the Tito's lane at 9 and we came back to our hotel in the next morning by 4am. It was a wonderful night. We were all drunk , we danced a lot a lot.

You should visit that place at night for sure.

So this is how i spent my 2nd day in Goa. Resting at a beach and getting boozed .