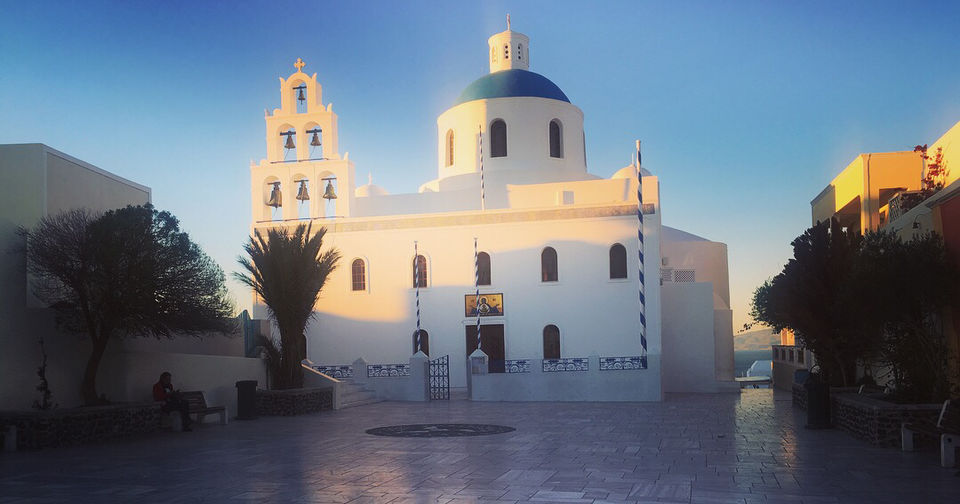 Well after days & days of calculations, thoughts & discussions over which country to pick for our next Euro Trip, Santorini was said in Unison.
Our eyes widened and there was a big smile on our face which meant that the location was SEALED. And then the procedure of hotel bookings and air tickets began….
Travel:
We boarded a flight from Mumbai to Brussels from where we headed to Rome (our first destination). From there we flew to Greece; post which we took a small Jet plane because there were no direct flights.
The Island:
You will be stuck with "Awww…" the moment you land here. The place is living beauty.
The first thing you will notice here are the small houses covered in Blue & White paint which sync with the color of the deep blue sea that surrounds the island and the infinite sky which changes it's shades as the day goes by.
Mini Tour:
We hired a local tourist guide who showed us the entire town in a mini bus along with other tourists.
Places to Visit:
· Oia Village
· Akrotiri Archaeological Site
· Red Beach
· Ammoudi Bay
Oia – A special Mention: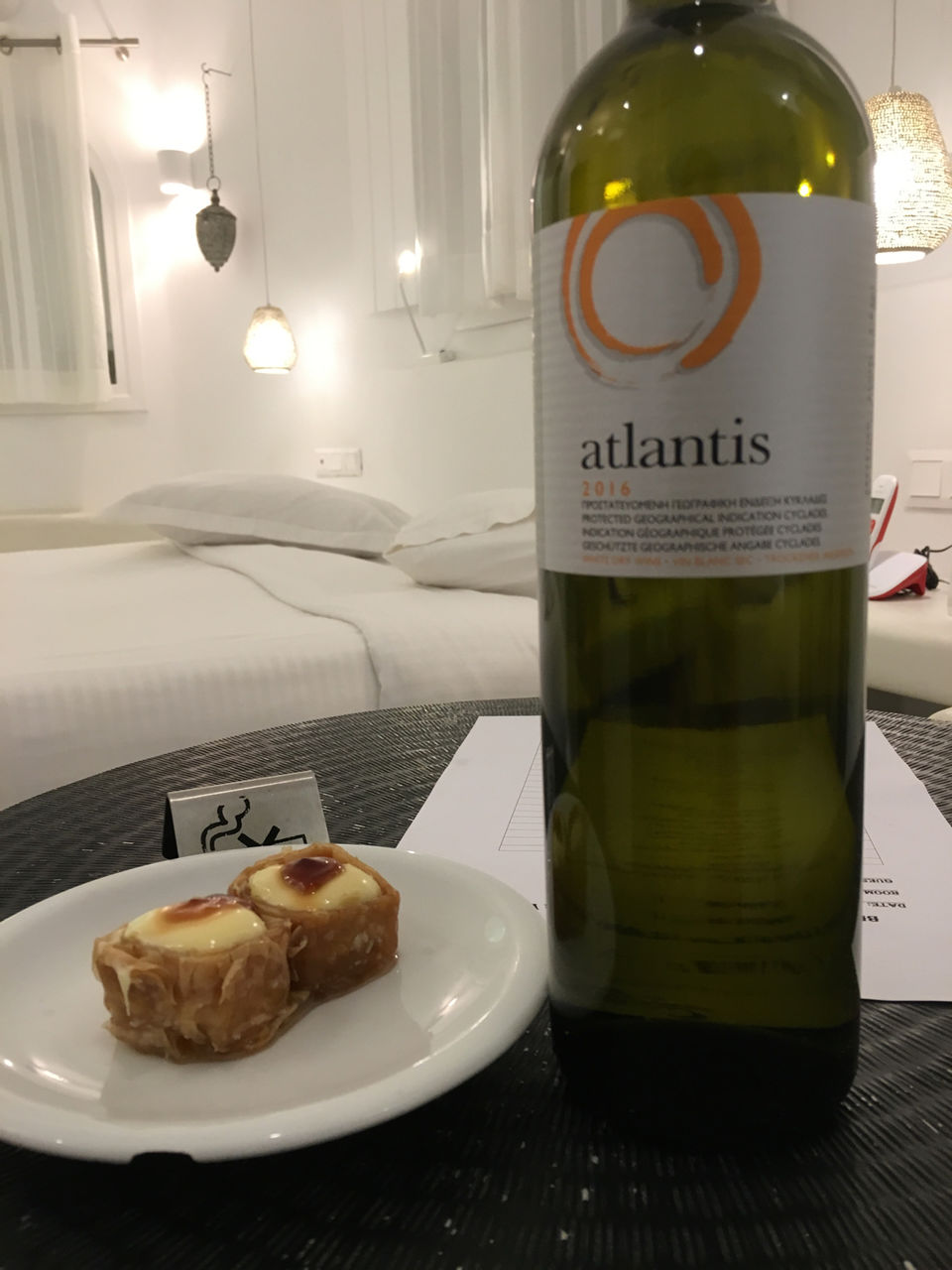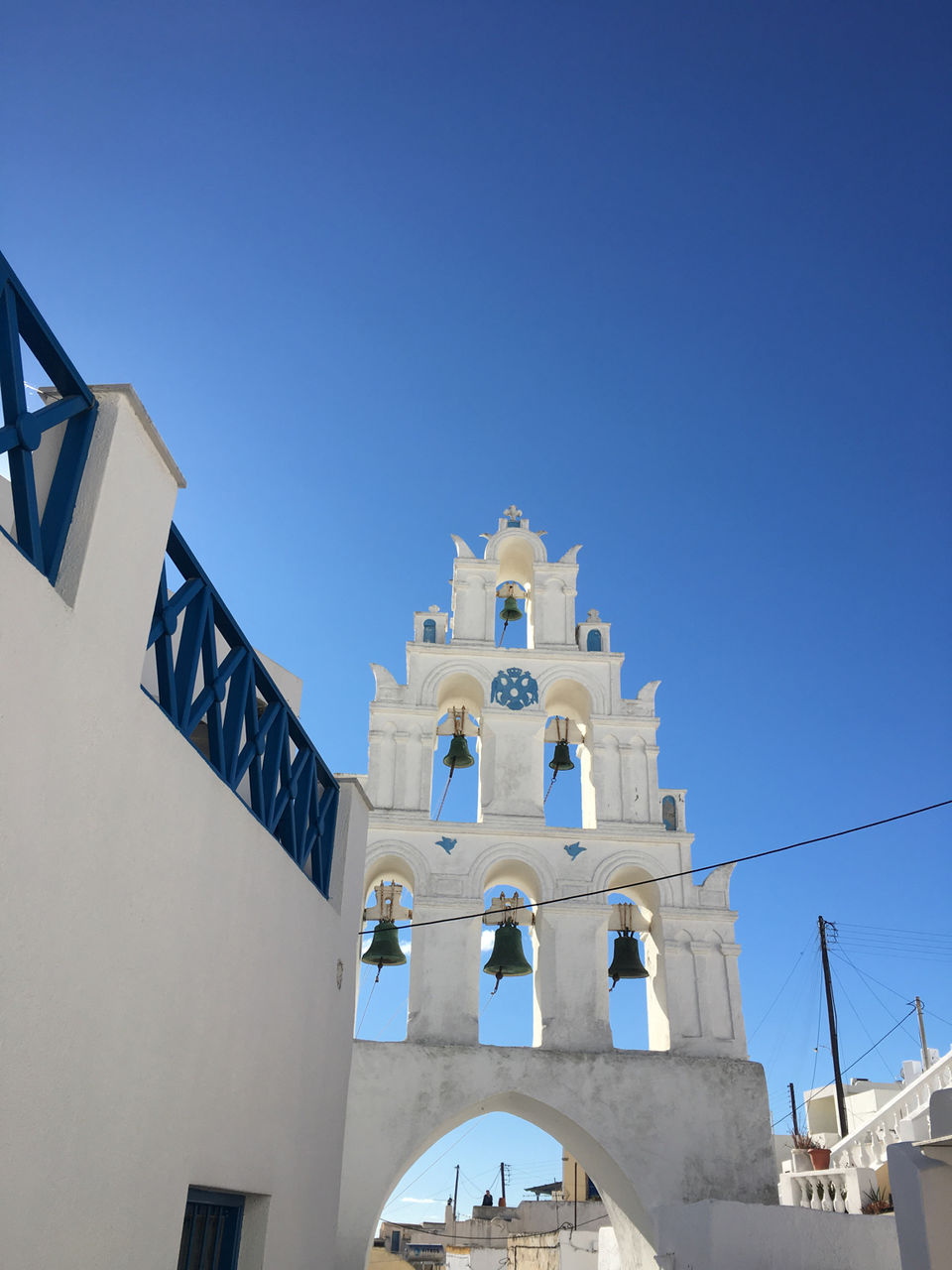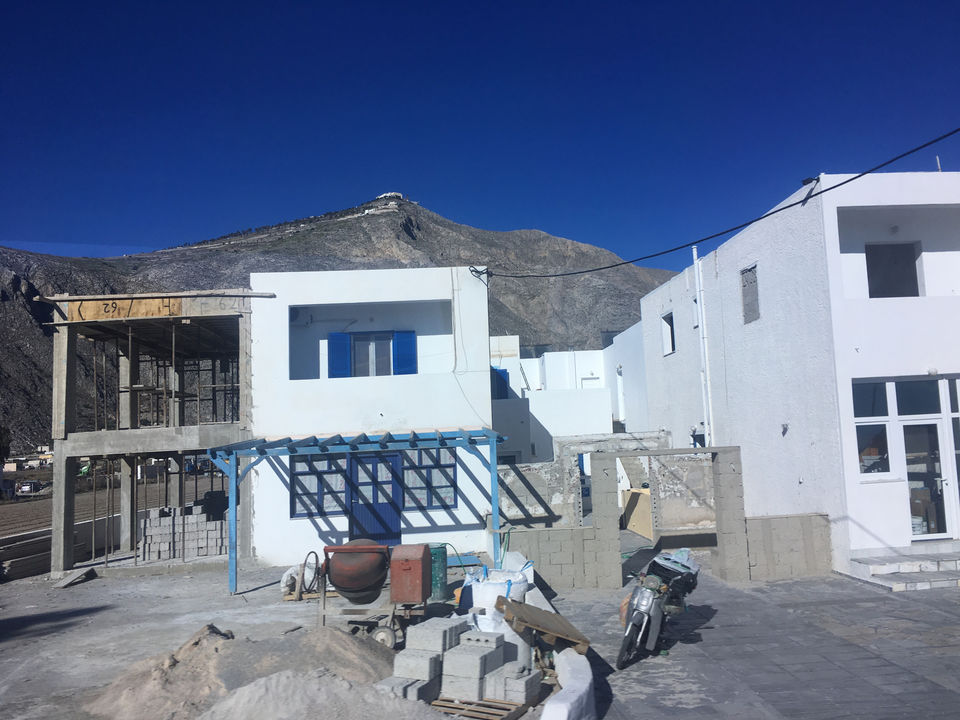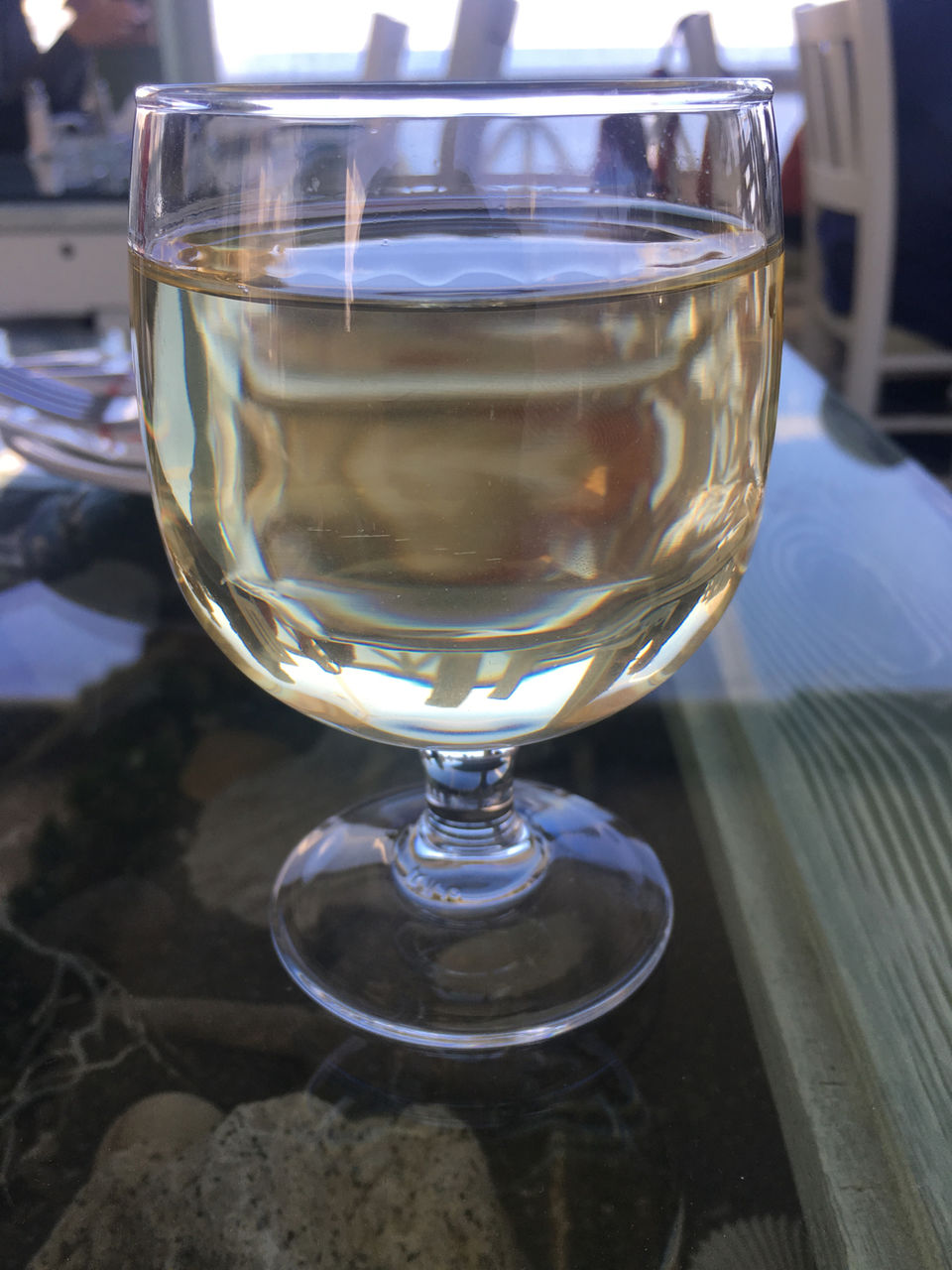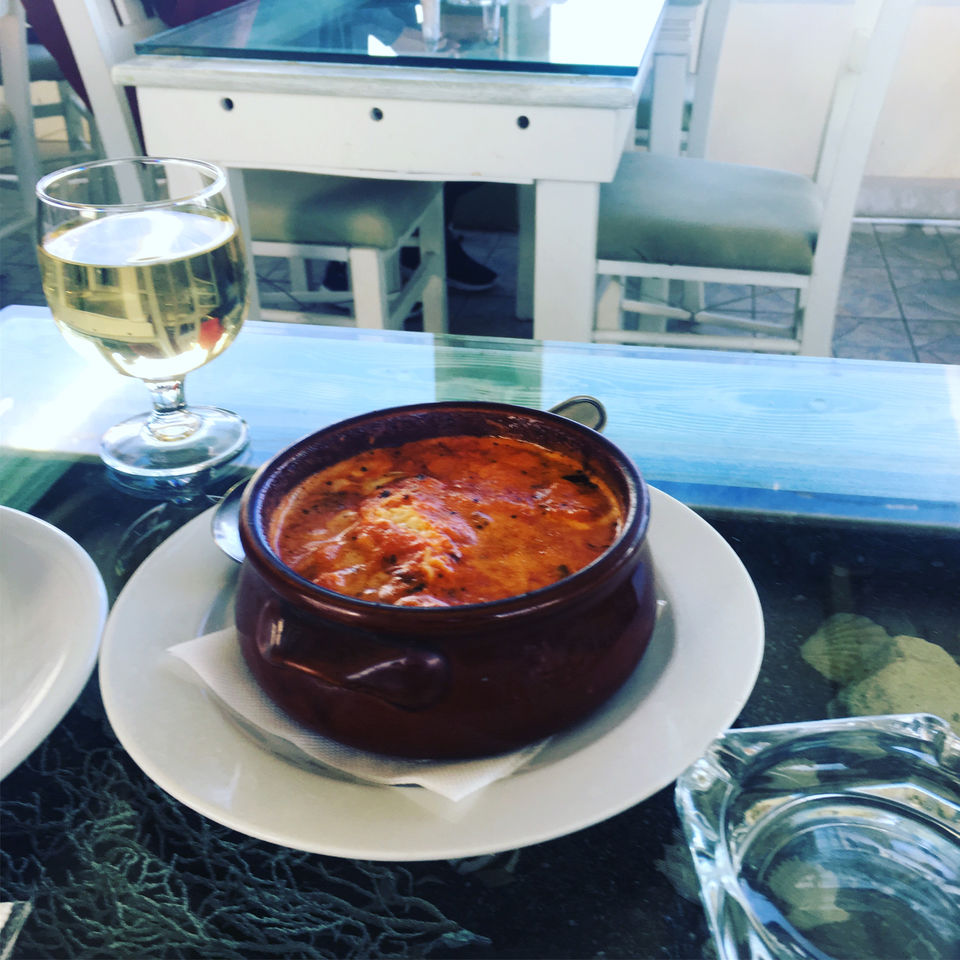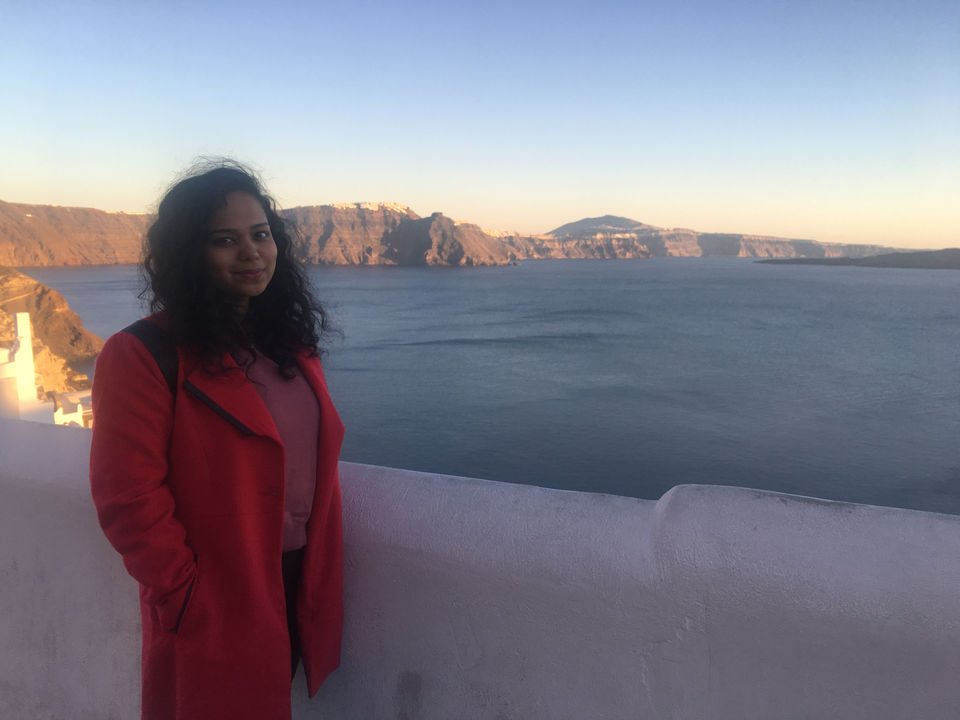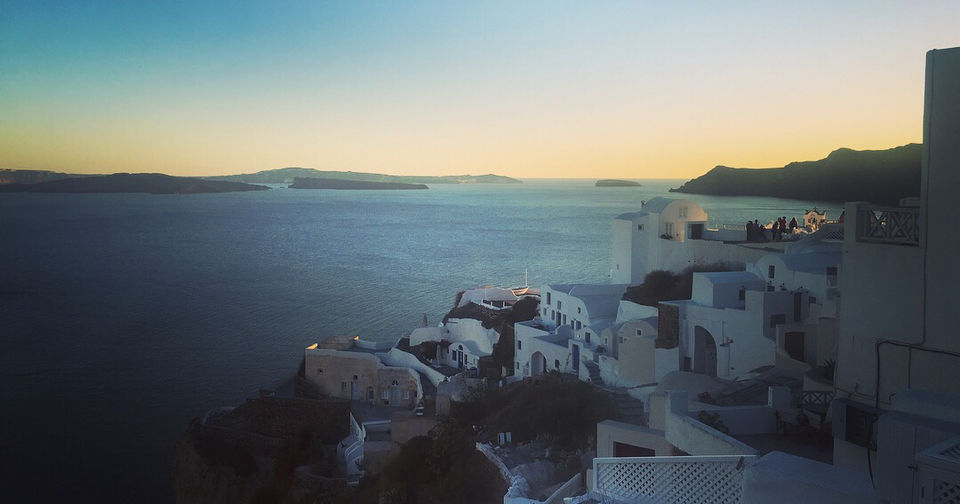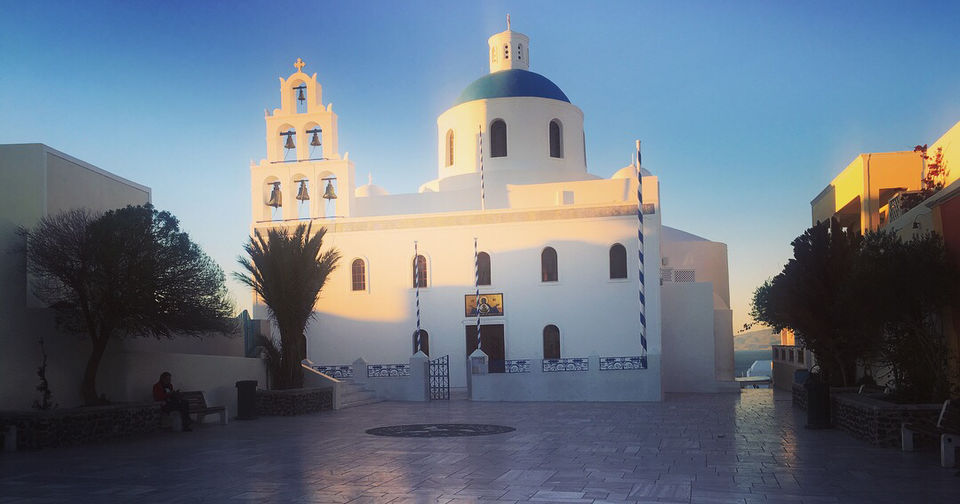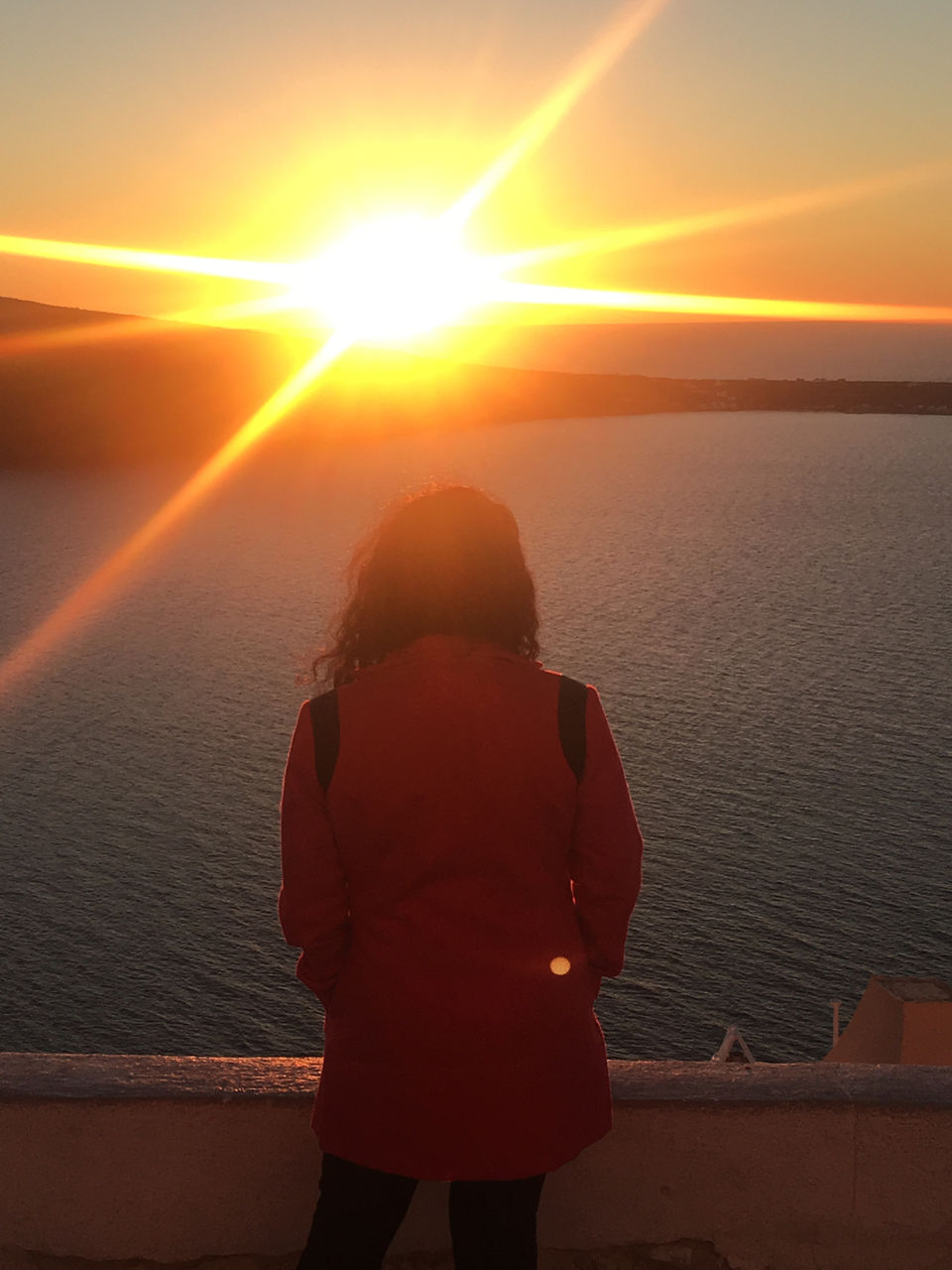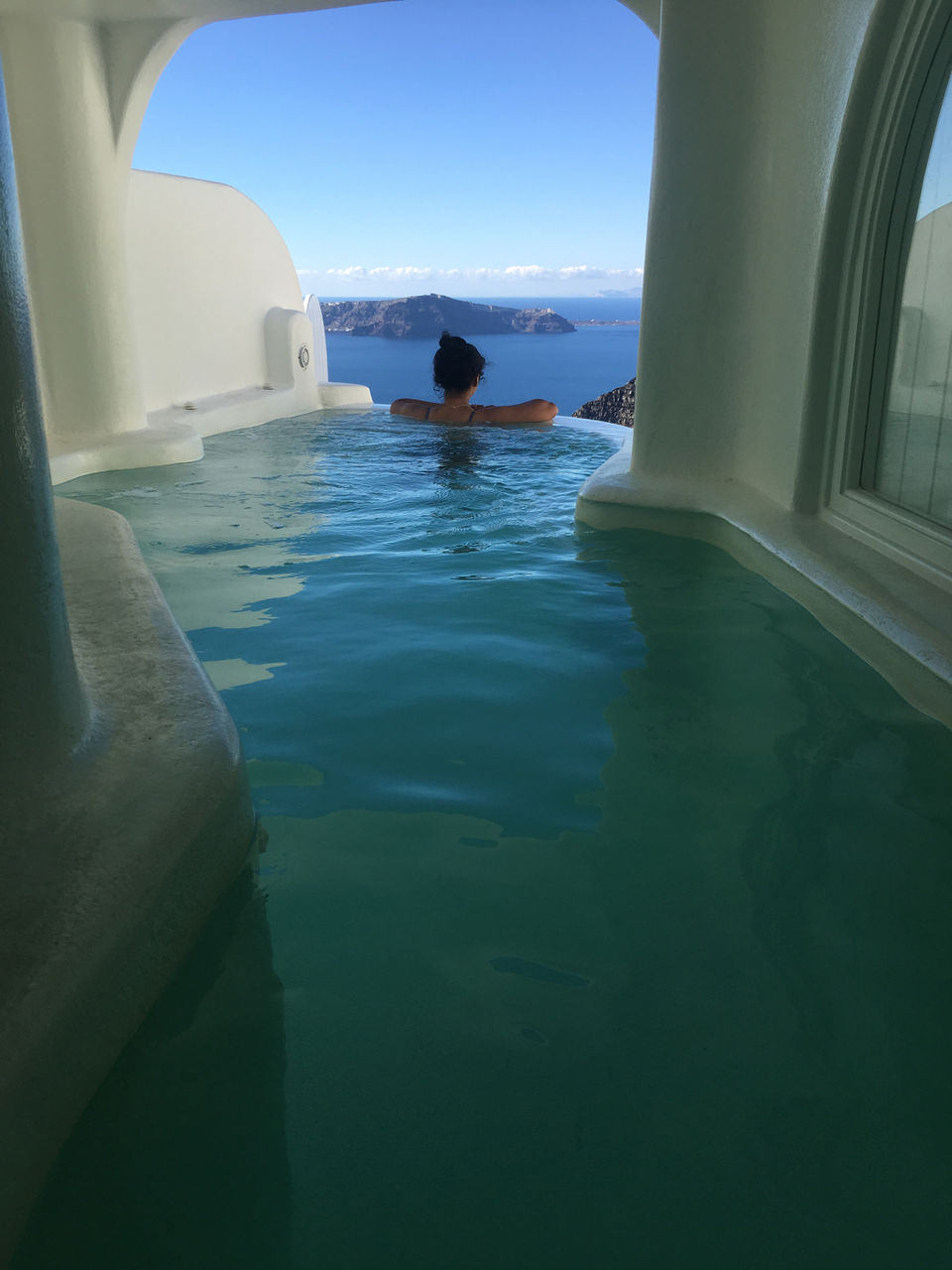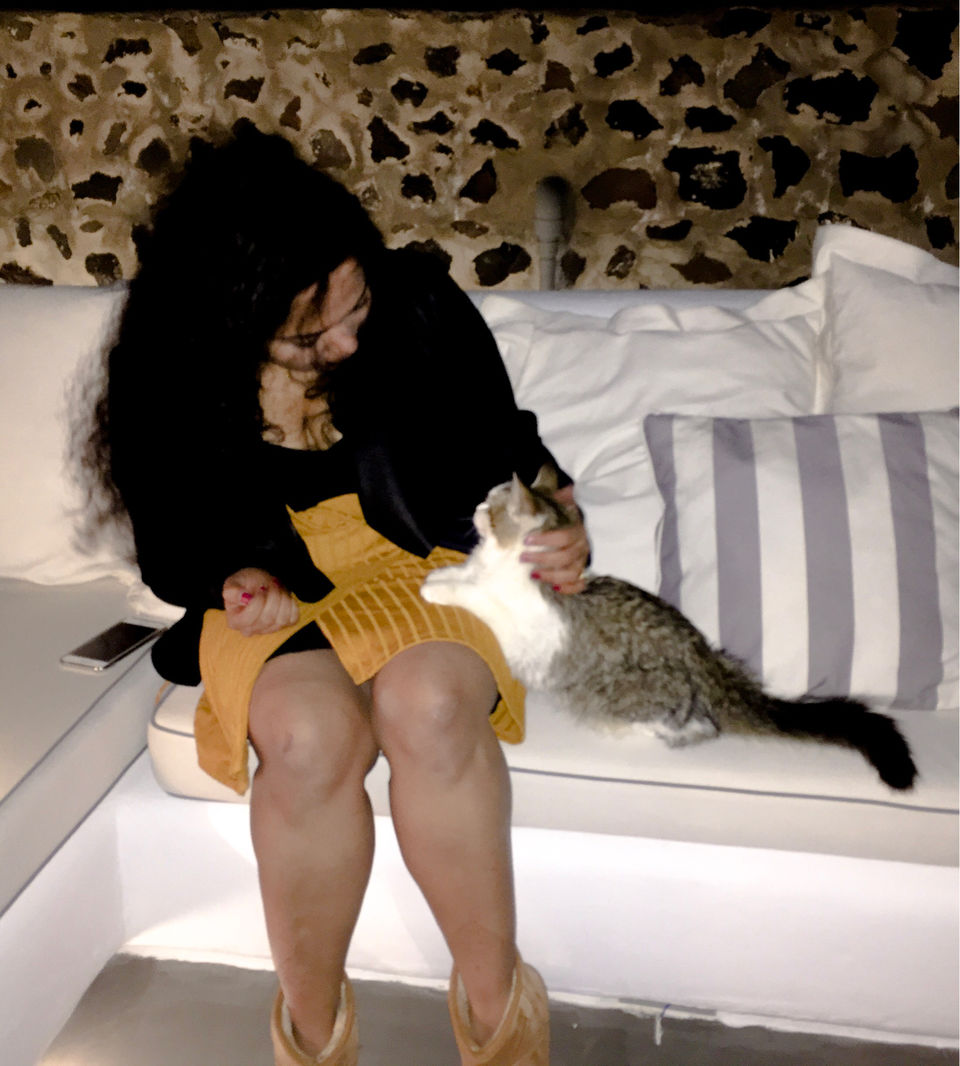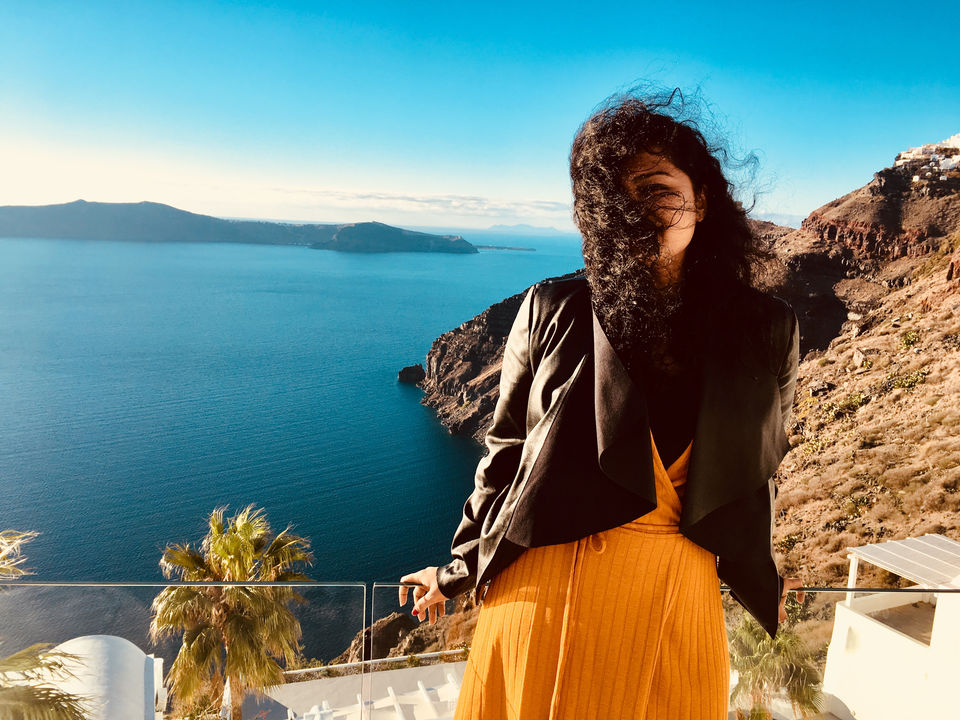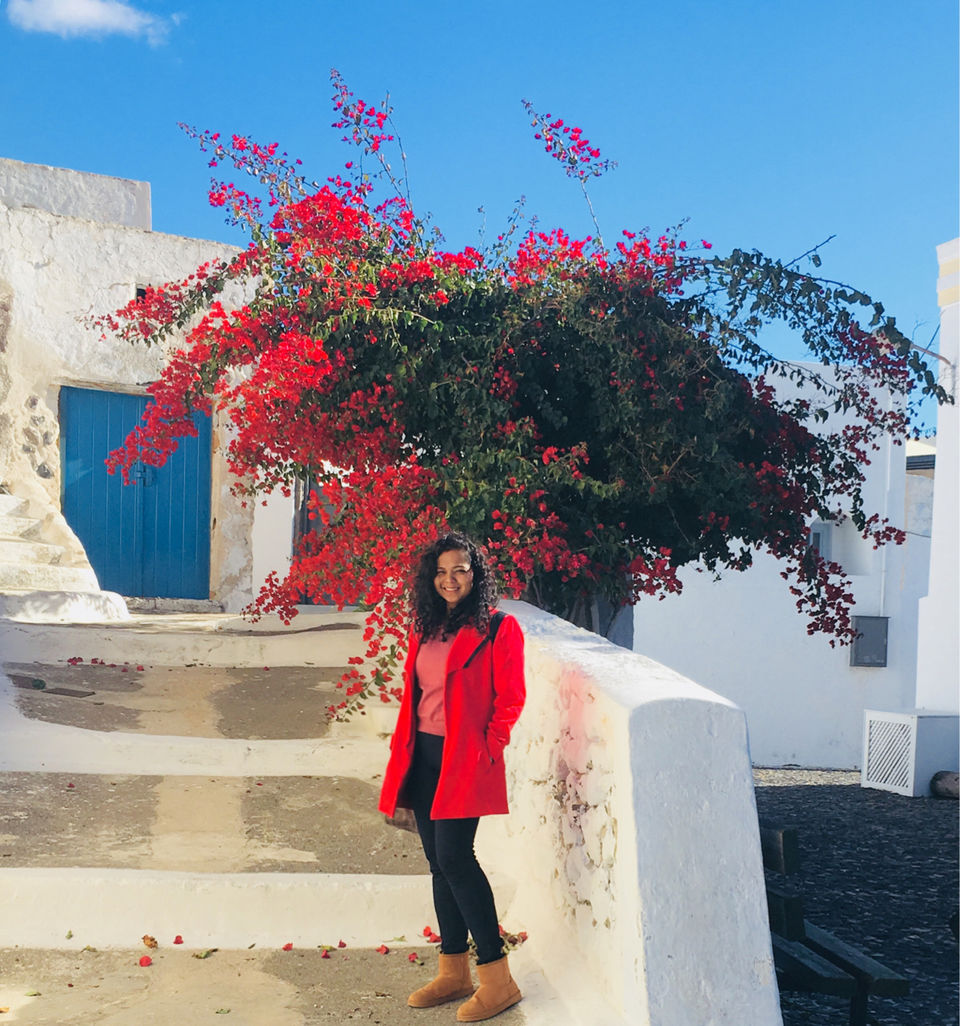 I would specially like to mention this place for its mesmerizing location (at the top of a hill) and the beautiful sun set.
Food:
Greek food is not very bland and goes well with the typical Indian taste palette. Must try dish:
1. Shrimp Saganaki – A traditional Greek preparation named after the pan in which it's prepared, this was served straight from the skillet, with plenty of toasted breads for scooping up the savoury tomato sauce.
Stay:
If you are looking for a romantic + luxury stay, then I would highly recommend: Dana Villas. The staff here is courteous and super friendly.
It is situated outside Fira's centre where you can book your private room with attached infinity pool.
Their breakfast in delicious and was prepared on pre-order basis (maybe because we visited them during Off-season).
Oh Yes! How can I forget the special bottle of Wine & Sweets as a welcome gesture :) 
Overall, a great experience and you would love to go here again just to relive the entire trip again.