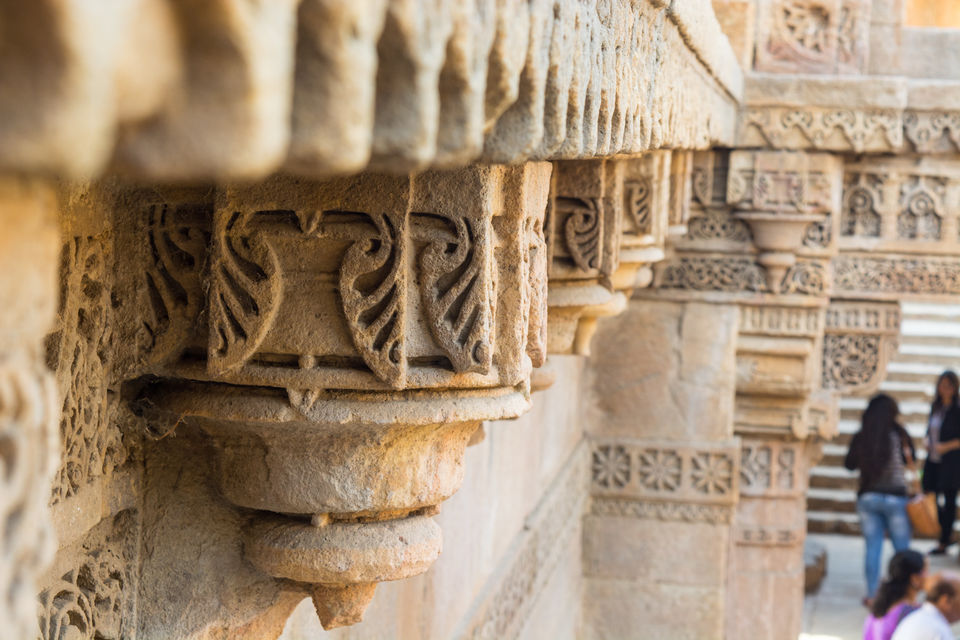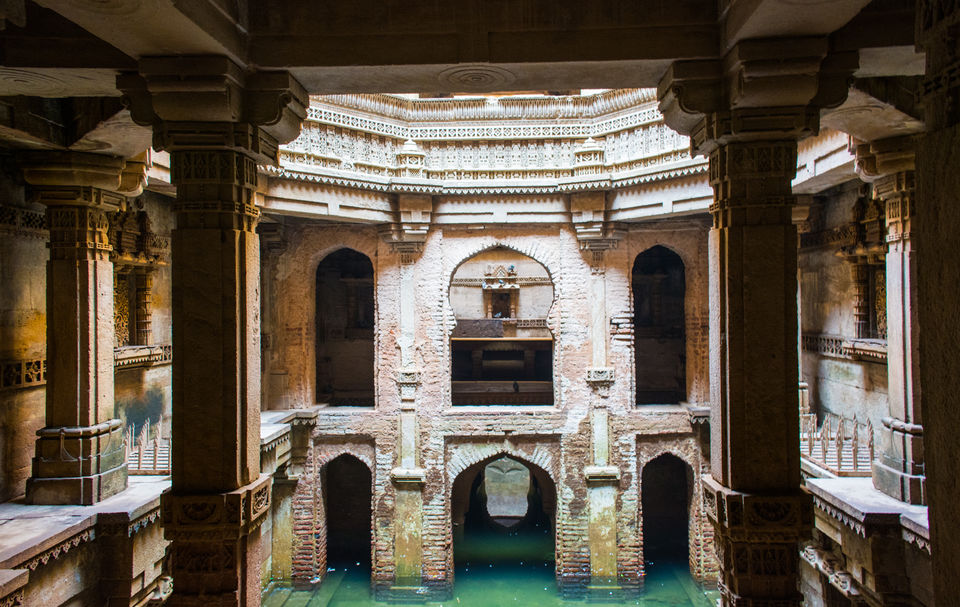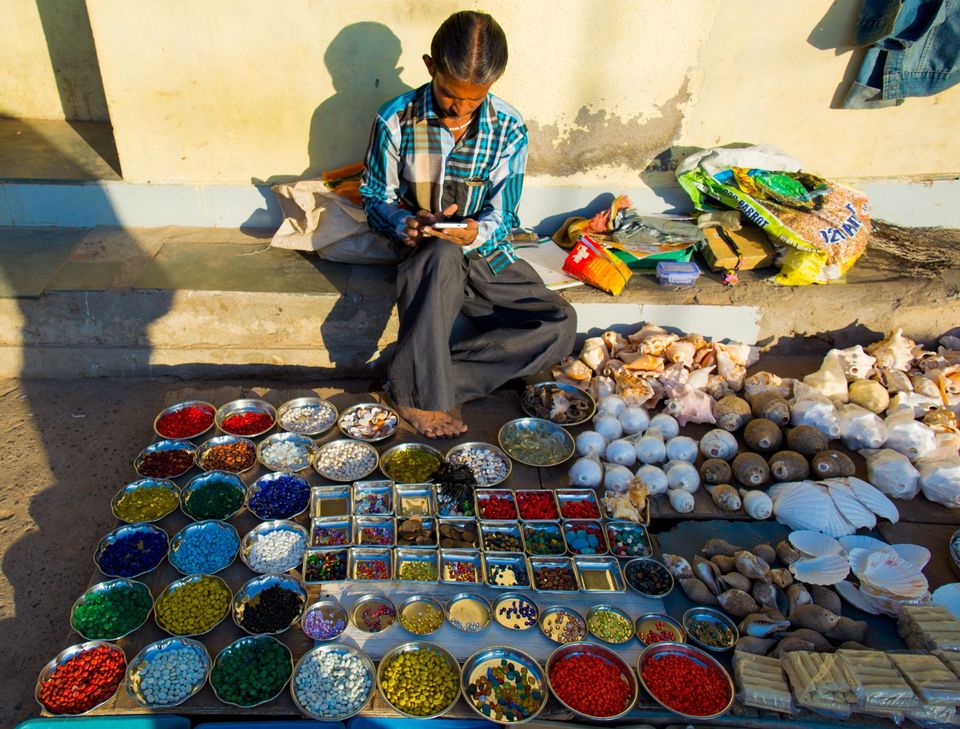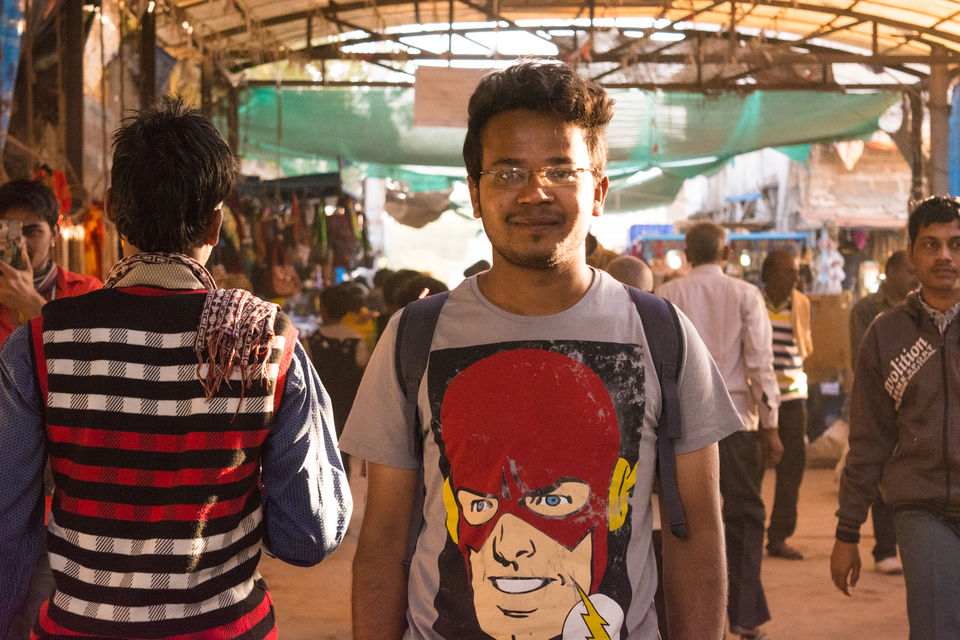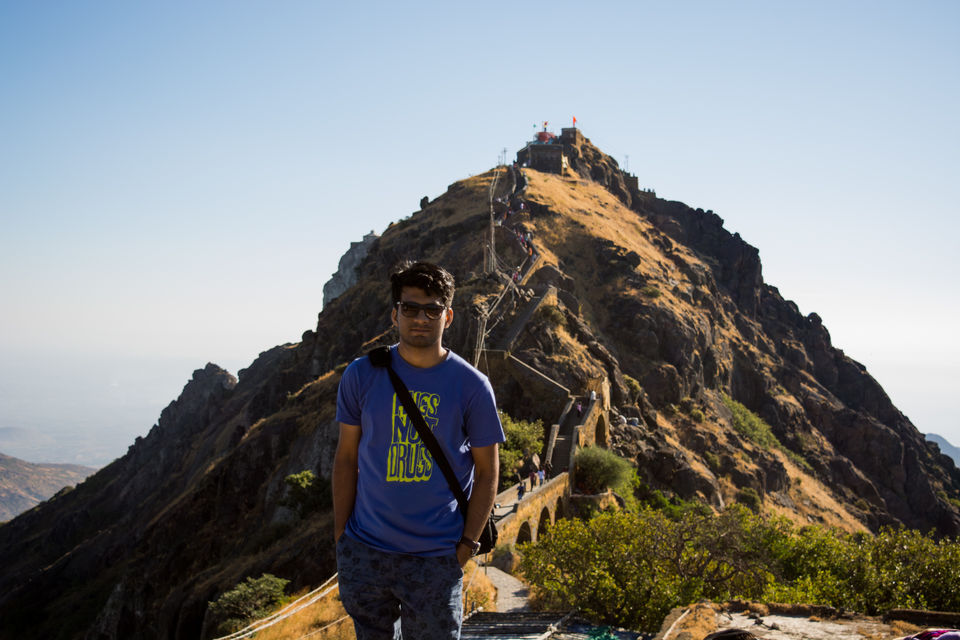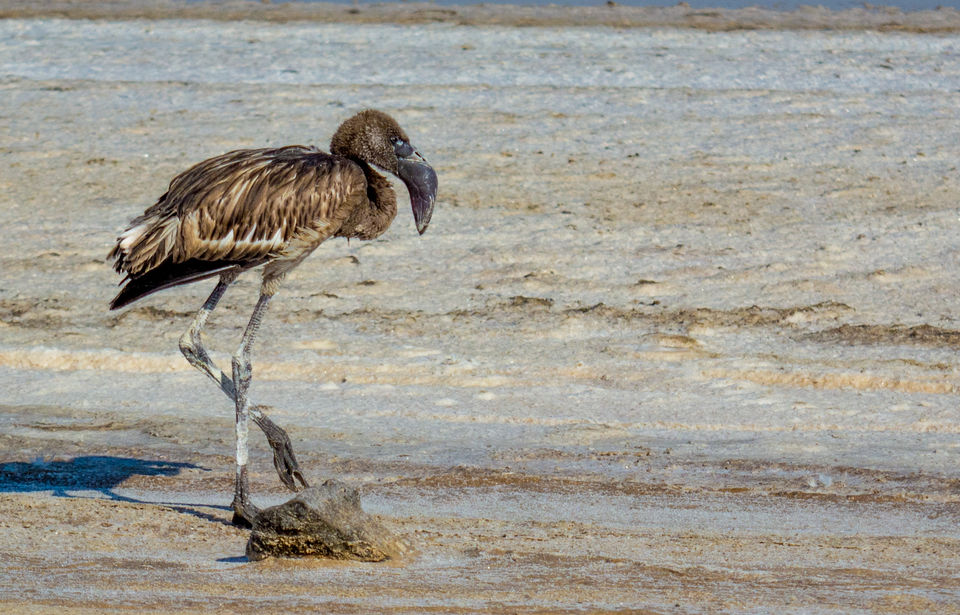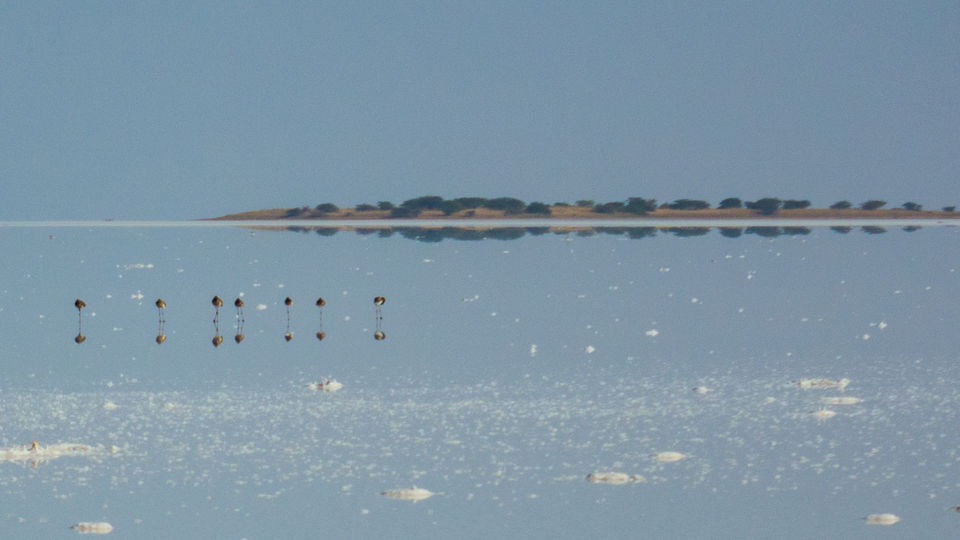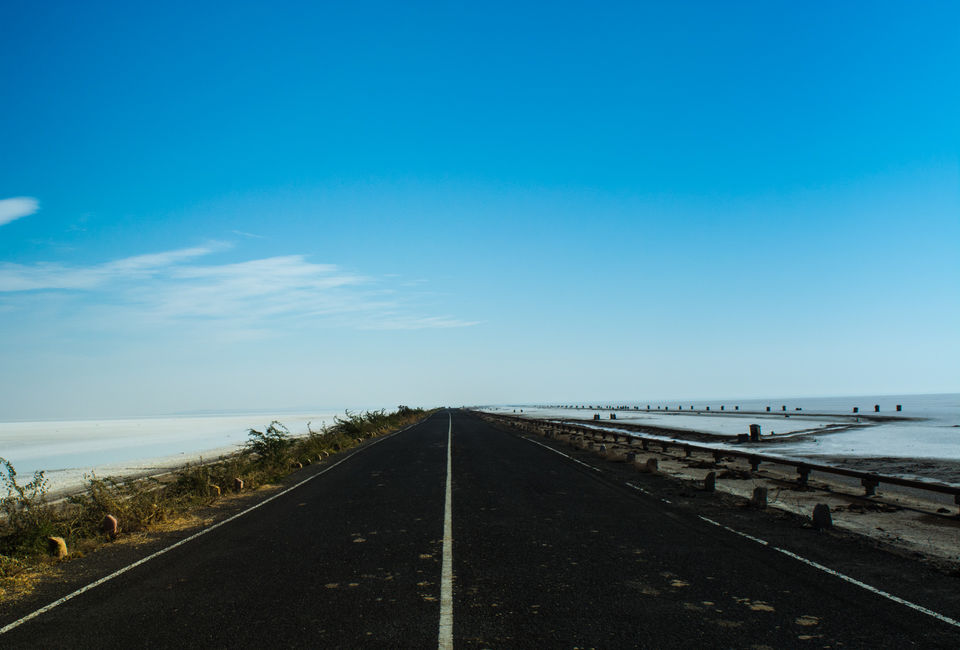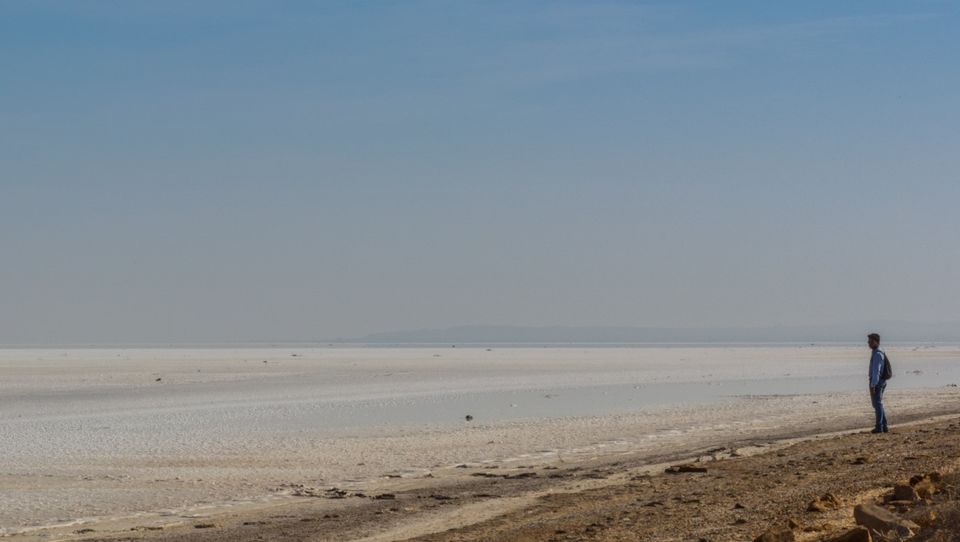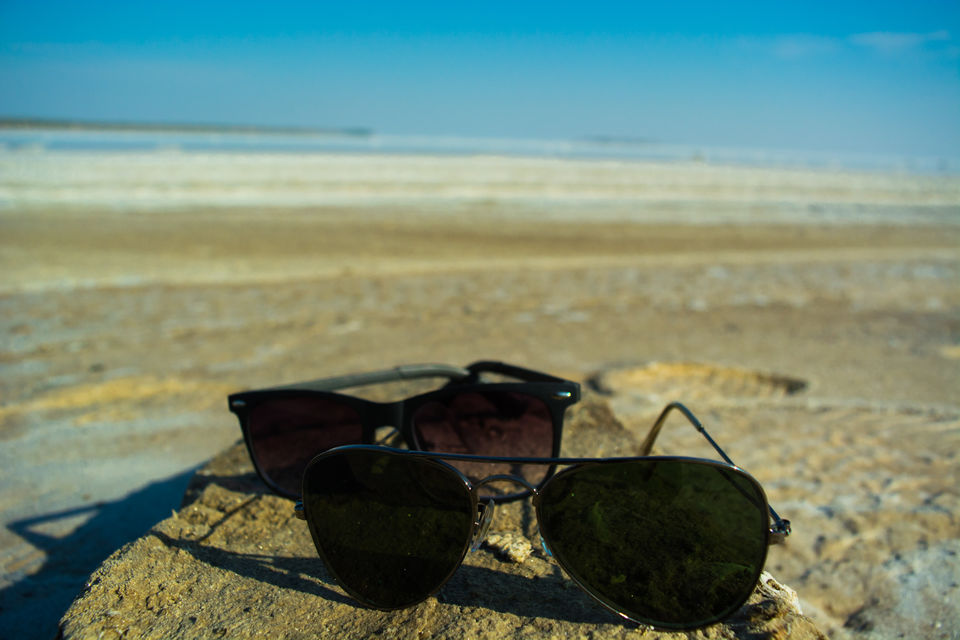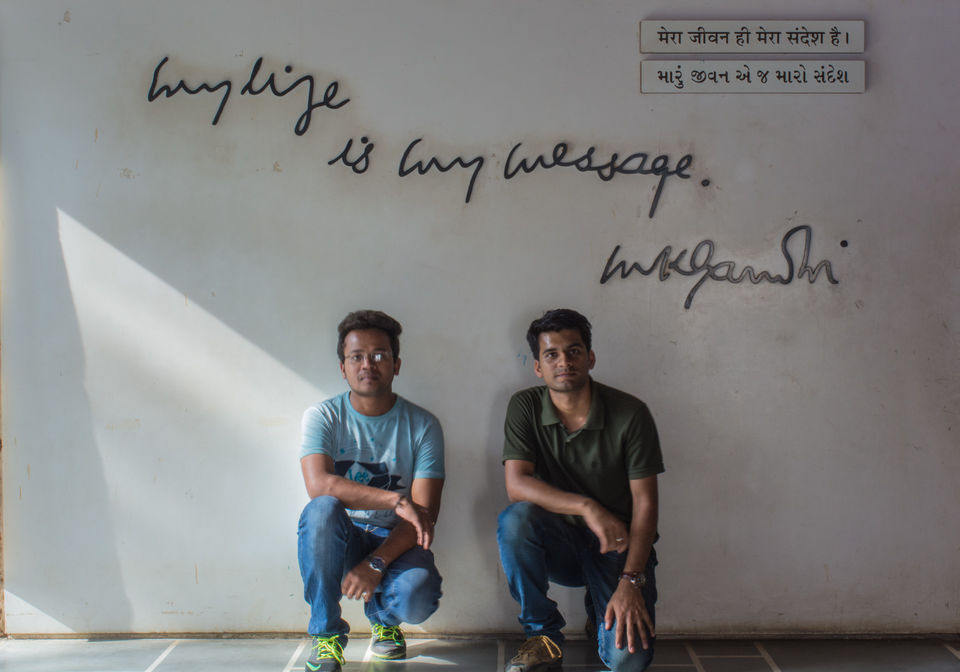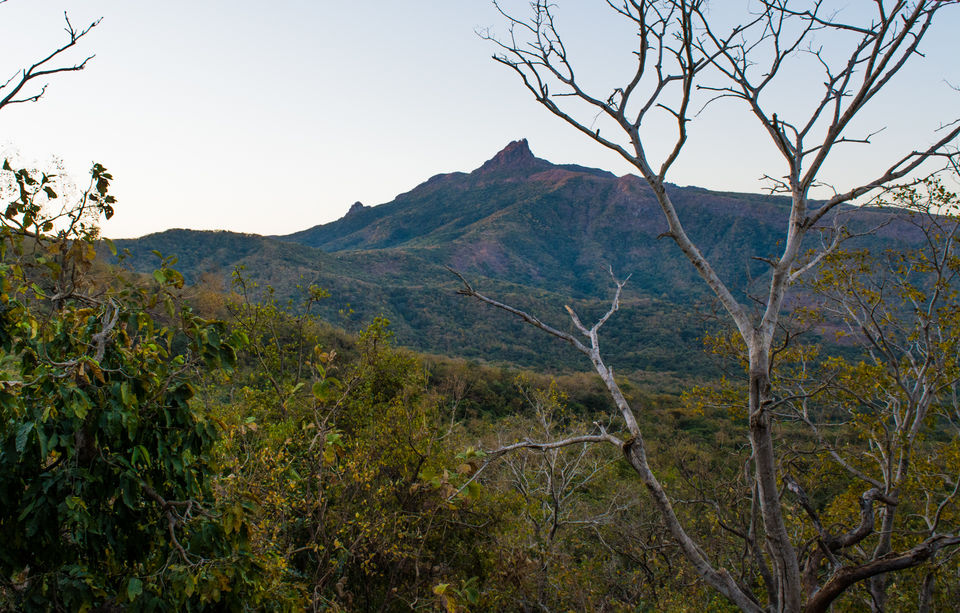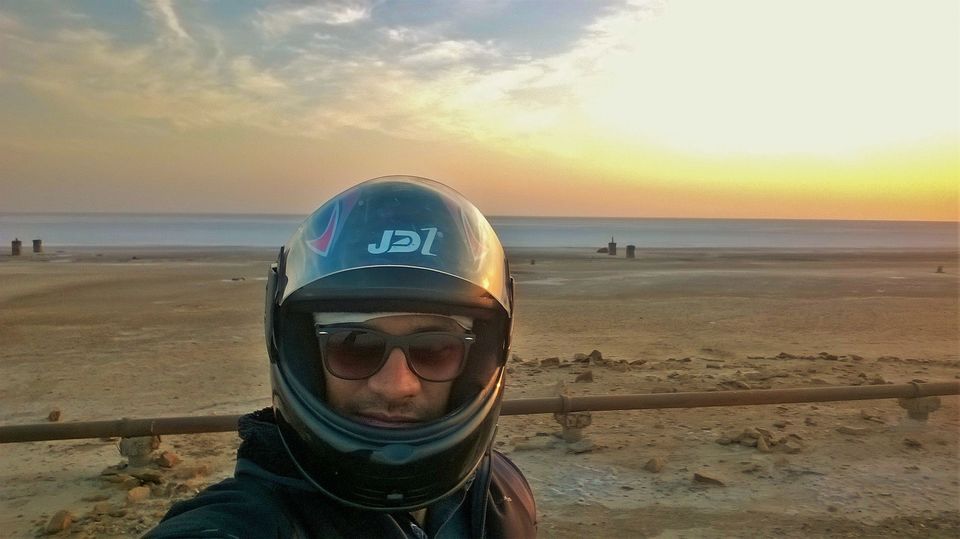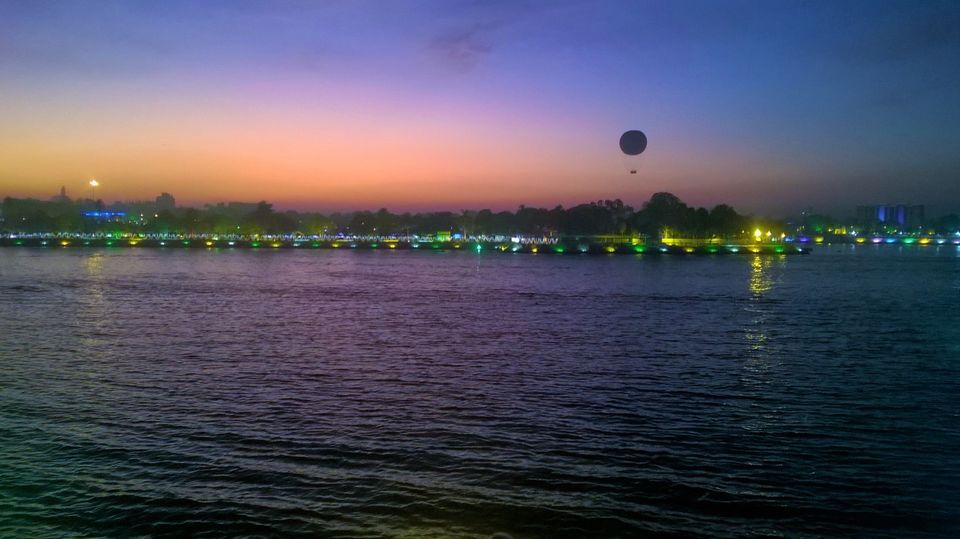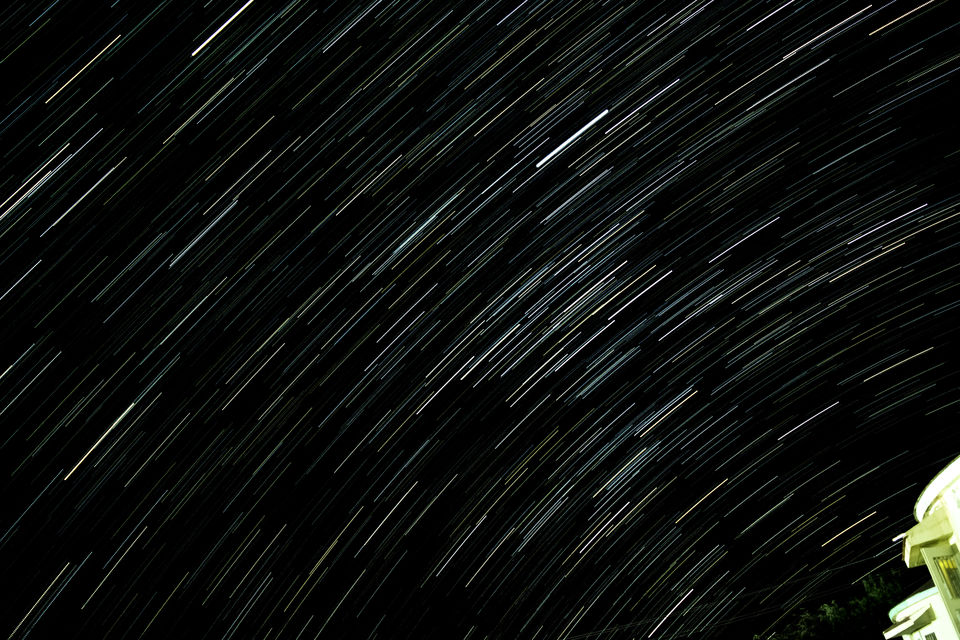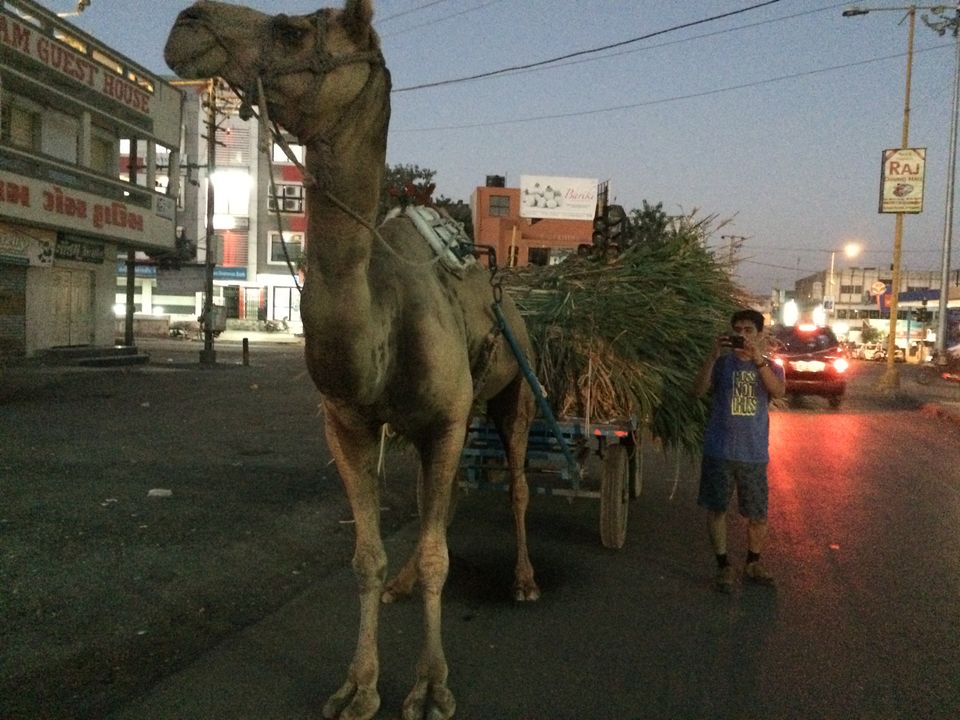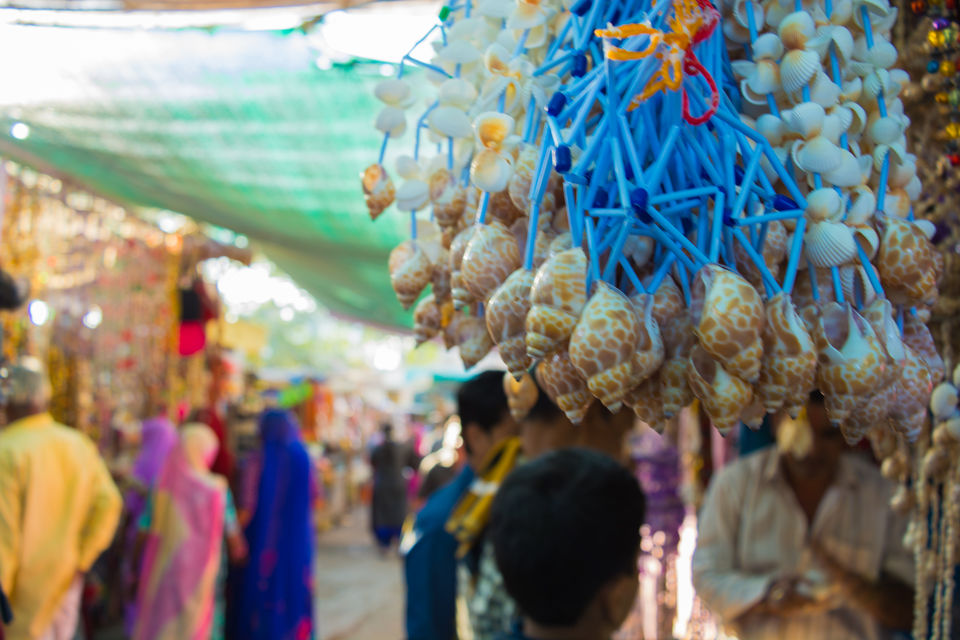 Gujarat. What could not be said about it? There are loads of interesting articles about its heritage, culture, religious and regional beauty. But, I believe in order to be mesmerised by this beauty, you need to be standing right there.. So I prepared a week long itinerary with my friend Neeraj. As a matter of fact, this was my first backpacking trip. Here was the travel plan:
Day 1- Near Ahmedabad- Akshardham, Adalaj, Sabarmati Ashram, Kankariya Lake
Day 2- Girnar Temple and Somnath Temple
Day 3- Dwarkadhish and Bet Dwarka.
Day 4- Bridge to Khadir Bet and Dholavira
Day5- Rann of Kutch (only Dordho)
Day6- Ahmedabad sightseeing
The above plan looks difficult. But we pushed ourselves day and night and were able to accomplish it.
We reached Ahmedabad by train in the morning. So we got ready using the basic amenities provided in the station dormitory. Also, we left our luggage in the locker available at station, and kept with us only a camera & a daypack. First we had a delicious and heavy breakfast comprised of khakhras, dhoklas and jalebi. Then, being the farthest from the station we headed for akshardham temple first. Local buses will take you to the place via Gandhinagar depot. We knew that Sun would be a harsh all day long so we were prepared with battle it with sunscreen lotion and water bottles as simply waiting for the bus at the depot would involve a lot of standing under the sun. While on the depot, we talked to locals about the whereabouts and it gave us a lot of confidence. Akshardham Temple in Gujarat is as beautiful and peaceful as one can know of. Simply walking in the temple premises gives you a feeling of awe and wonderment. A great fact about the temple is that the main architecture is made completely out of stones and wood (no steel or iron used anywhere). The intricate carvings made of wood are something to be admired. Cameras and cell phones are not allowed inside though. Our eyes were the only capturing tools. The golden statue of Lord Swaminarayan is majestic and the back of the temple is adorned by 40 different paintings depicting his story and life work. These wonderful paintings are huge and the painter has taken utmost care to show tiniest detail about lord's entire life. They showed his childhood, strenuous mediations, his popular stories of bravery and intellect, his principles and how he led people towards higher thinking. Each painting takes considerable time to admire. There is also a small nice museum displaying his utensils, clothes, and his hand written preaching. Some objects were replicas of the original. In all, we spent about two and half hours there, before leaving for Adalaj.
Autos are more frequent to Adalaj from akshardham. It is merely a stepwell of good architecture and does not take long to observe. It gives you a royal impression. As we went down the steps, the air becomes cool and even cooler to when you reach near the water. One will find many people and tourists there. We did some photography there and then left for Ahmedabad.
After having a yummy lunch, we had decided to visit Sabarmati Ashram. It is one thing to respect, and a whole other thing to spend some time and be thankful. The place locally is known as Gandhi ashram or Bapu's ashram. Gandhiji's hand written letters to the viceroy and other lords, his utensils and his famous charkha are on display here. The museum is nicely built. One gets loads of information and stories which we never get to learn in history books. There is a very nice illustration of Dandi march upon completion by means of idols and wallpaper. There is also a white wall which proudly displays gandhiji's quote- MY LIFE IS MY MESSAGE. If one devotedly spends his time here, he will get immersed in the aura of Bapu's history. All his hard work and principles come to life in us.
In the evening, we proceeded towards Kankariya Lake. The real beauty of this lake only appears during sunset. As we were there on New Year's Eve, we were accompanied by thousands of people as it was a special spot to have a good time. Some musicians were playing songs on a stage and it created a lot off rush close to it. The balloon ride here was surprising and should not be missed. It gives the view of the whole lake from above. By now we were very tired, so we sat on the stairs close to the waters for a long time. It was a very relaxing experience. Just sitting in the cool breeze and watching the patterns of colourful spotlights shooting in the sky and dancing along the periphery of the lake. We spent few hours there before finally going for dinner and then catching a train for Junagarh.
On the coming day, we had planned to visit either Junagarh city or the Girnar Temple. We got down at the Junagadh station at chilling 4.20 am. Finding a lodge at such an hour turned out to be difficult. We searched close to railway station and bus stand but didn't get any. After nearly half an hour of search, we got a decent place at Kalva chowk. We checked in, took some rest and started for the mighty peak ascending to the Girnar Temple. On the way, we found only one man serving breakfast at 6am at Kalva Chowk. We leaped to it because, we knew that it was vital for that day's expedition. We also got company of a local guide for the whole day, who would climb the mountain every now and then. He was a lot of help with supplies information on the height, food, care and facilities on the hike.
The Girnar hill is considered to be older than Himalayas. The Girnar or the Dattatreya temple is situated at a mighty 10,000 steps and it was a challenge. Many times in between, we felt to give up. Our legs and ankles started to pain a lot. At about 5,000 steps the Jains temples and Dharmshala are located. These were very old and magnificent. We also visited the Ambeji temple. During ascend, plenty of snacks, lemonade and water supplies are available. We made complete use of them to maintain oour energy level. Slowly, step by step we pushed ourselves to reach the top. We are no Himalayan summiteers but we surely felt like we were. And on reaching the top, the view below was breath-taking. We literally shouted-WE DID IT- after reaching the top. If you start climbing before sunrise as we did, you will also get an amazing view of shadows of the clouds on the nearby hills. It took us a maintained pace of about six and half hours for the return journey down the hill. We had completely drained out. With our legs and ankles paining, we somehow made it to the lodge, took some rest and escaped for lunch in a nearby restaurant. After only half hour of rest we had to catch train to Somnath at 4pm. I guess, rest was one important element which we forgot to add in our plan. Being very tired, we got some more sleep on the train.
Somnath temple is close to the station. Luckily for us, a friend of mine happened to be at somnath with his family. So we dumped our backpacks to his place and all of us reached the temple just before the evening aarti at 7pm. After the aarti we got tickets to the light and sound show at the temple, which showed the history of the sacred temple. It showed the religious importance and the numerous times, the temple was attached and robbed by Mughals, and the every time it was rebuilt. After the show we caught dinner and satisfied our hungry stomach. Later on we stood at the sea shore for some time, just watching and listening to the tides at night. It was a very relaxing and peaceful experience after a tiring day.
Then we took an overnight train to Dwarka, our next destination. One cool thing at the station was Tonga ride which we could not miss. We took a lot of rest in the morning at a local hotel and visited the famous Dham of Lord Krishna. The temple always remain crowded. We took out some time for visiting the local market and did shopping at the Gomti River Ghat. The river close to the bank is so shallow that one can easily see fishes swimming over the sand. We also walked on the river bridge which is only accessible by a boat. We also wanted to visit Bet Dwarka; about 35 km from there. Getting a ride to there was not very easy. Buses were only two, morning and evening, and autos very costly. Looking for some means, luckily we got a couple who had booked an auto and who wouldn't mind getting it shared. On the way to Bet Dwarka, we also stopped at Nageshwar Jyotirling. As our final destination was located on an island, it took us a 30 min ferry ride which every person will love. While ferrying, you will be greeted by beautiful congregate of Sea Gulls. Watching the Sea Gulls gallop while trying to catch small biscuits in mid-air, gave us an awesome opportunity for doing some photography. The way to the temple was through the local market and we saw horoscopic marbles and handicraft items being sold. Temple at the place was under renovation. There are six statues of lord Krishna and others. The return journey was exactly the opposite, the ferry ride and auto again. After returning to Dwarka, we chased the only bus available at 8pm (Patel Travels) to Bhuj because Kutch was next on our list!!
We were very excited about the coming two days, so we rented two bikes in Bhuj and headed towards Dholavira. It was a very long ride but after 90 minutes of riding, the 7km stretch of bridge to Khadir Bet gave us a feeling of achievement. Just riding in the midst of vast salt desert became a lifetime experience for both of us. We witnessed the stunning sunset there and as many say, it was truly one of a kind experience. It is sight that one never gets to see. We got so emotional that we hugged and thanked each other for including this day in the plan. Then we continued on our journey and stayed in a resort at Dholavira. Being a less polluted zone, the view of stars from here, was incredible. Countless bright stars which one never gets to see in the city were easily visible here. Our morning started with a bit of a kick. They say that a bike journey without a puncture is not a complete one, but we got two. Luckily at Rampar village, locals repaired them and we thanked them for their generosity. We then continued towards Dordho which is just the opposite end, a 300 km journey from Dholavira. We reached there late and got only half an hour to spend. As we reached the place during Rann Utsav, we saw the attractions and markets setup at the place. If you plan to go there during this time, plan for a complete day or else you might regret as we did. The 'White Desert' here was truly stunning in its presence and view. Simply open vast field of white salt till the horizon is wonderful sight to see. It felt like a reward after the hours of riding. If it weren't for our rented bikes that needed to be returned, we would have spent the entire night there. One of my good friend who had stayed there recently told me later-"Your Rann of Kutch is still due".
The last day of our trip was at Ahmedabad. This time we visited local bazaars, minarets, mosque, and even enjoyed a mini roller coaster, we did some shopping and met some college friends. Each place where we went, we took some time to taste Gujarati cuisine, from khakhras to jalebis.
Looking back at my trip, it was a budget and packed schedule. I could relate it to the different courses at dinner- the starters at Ahmedabad and main courses at Girnar and Dwarka; and for desert we literally went to desert!! :D It was tough and tiring, but with spirit of adventure and travel, we completed in time. I returned with lots of beautiful memories, experiences and learning. Backpack trips are truly memorable. If you plan one, do it in detail.
I thank Neeraj for being the part of the trip and my friend Anneka for editing and giving words to my experience