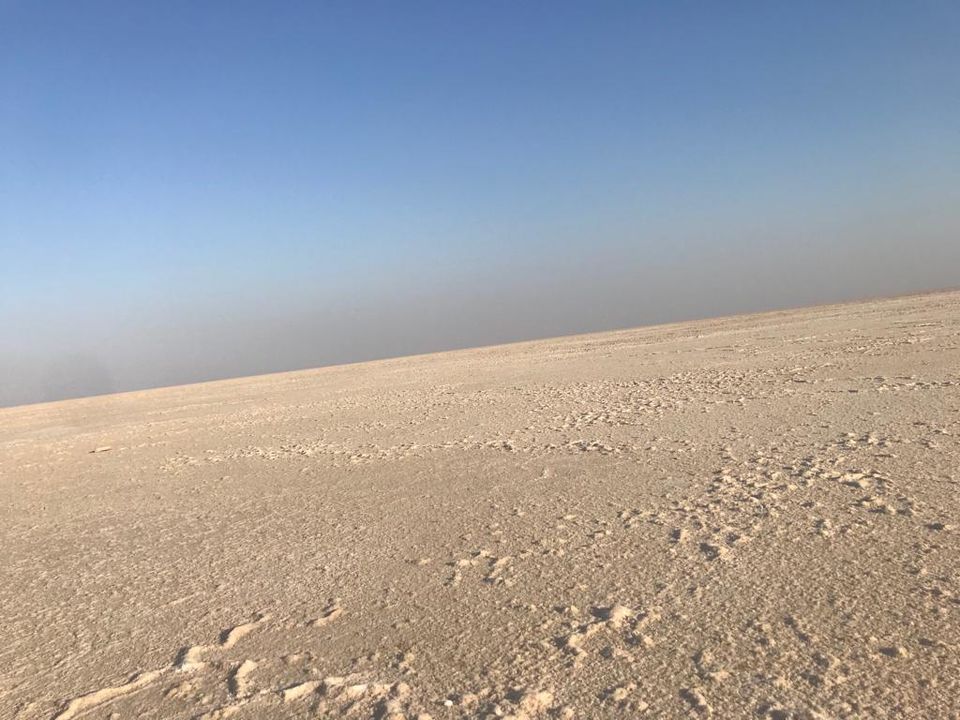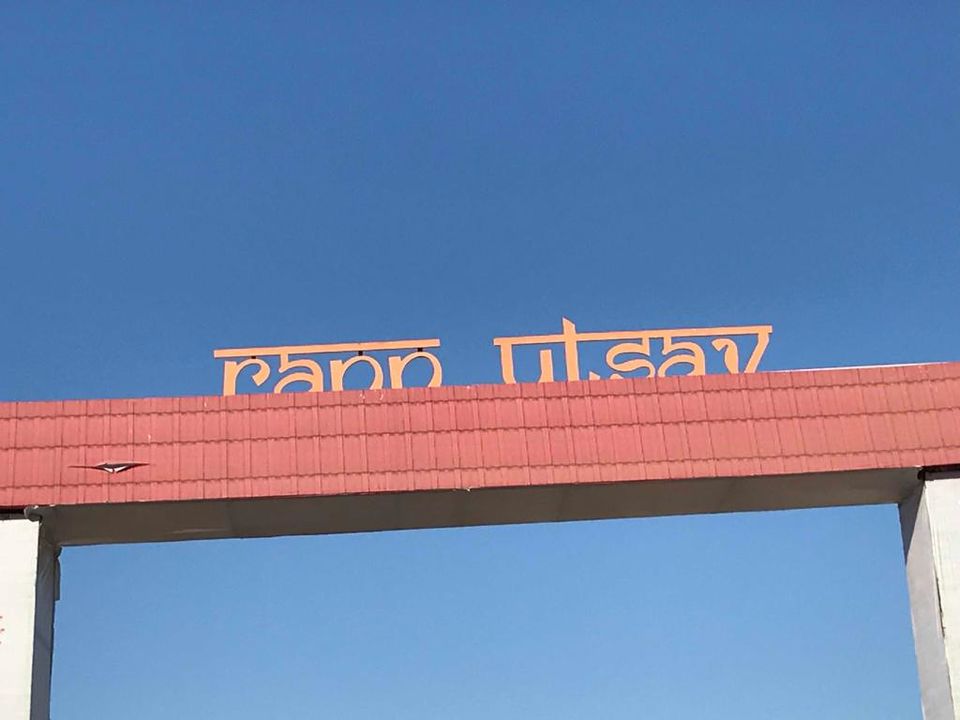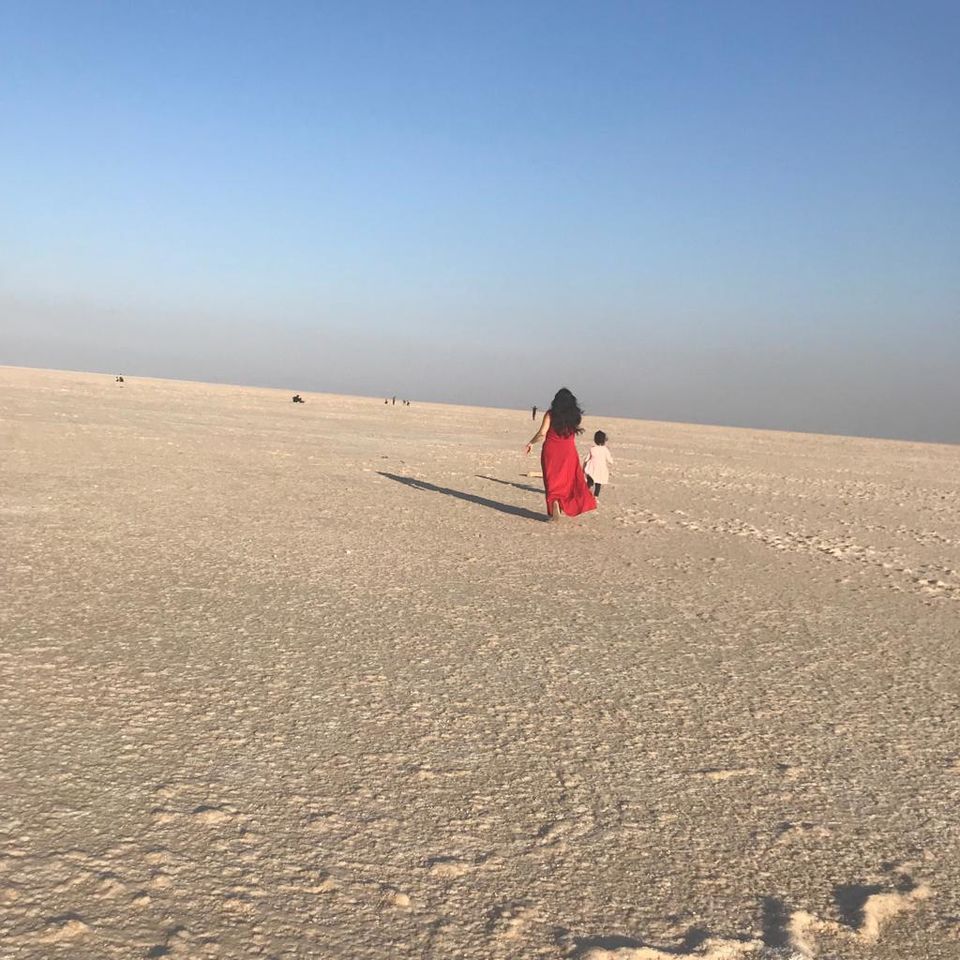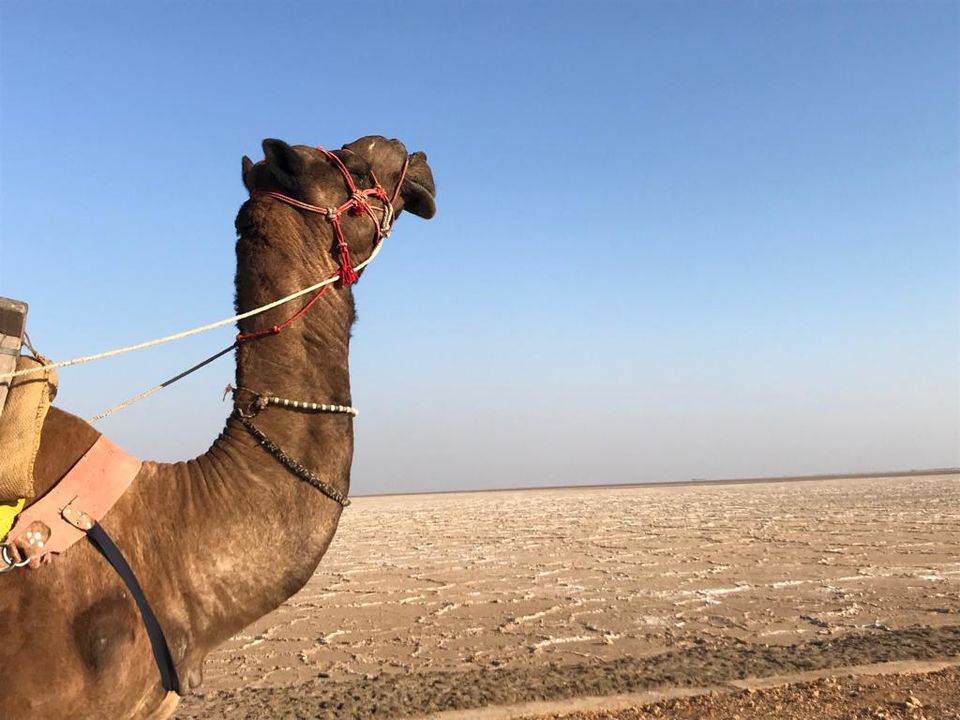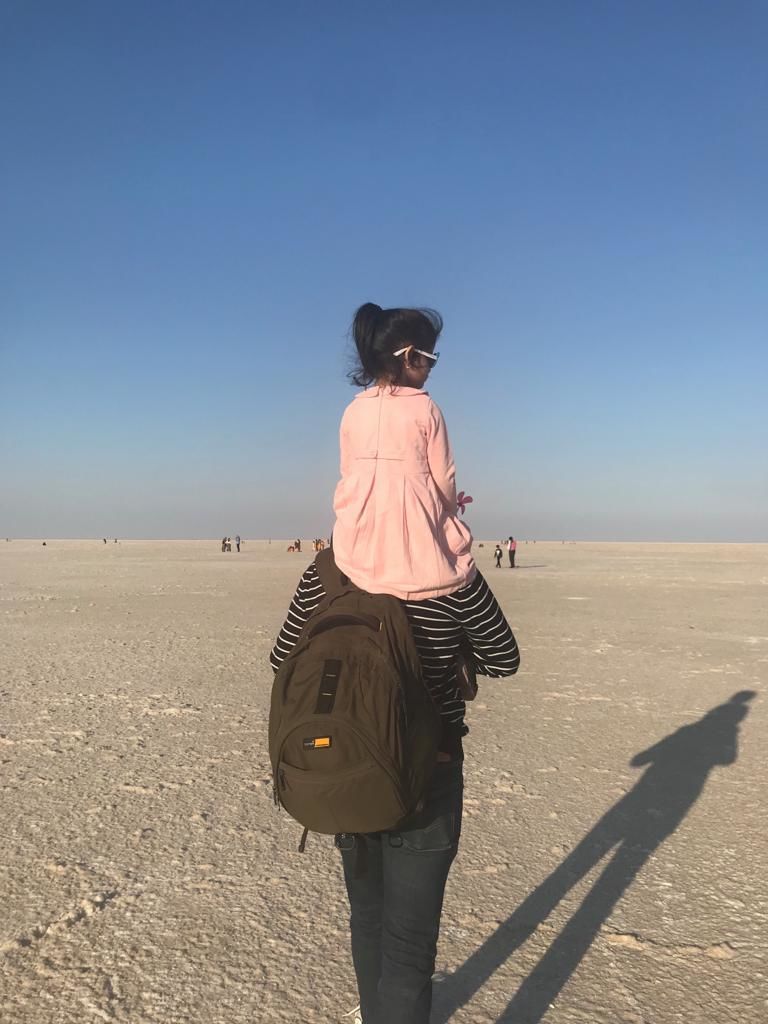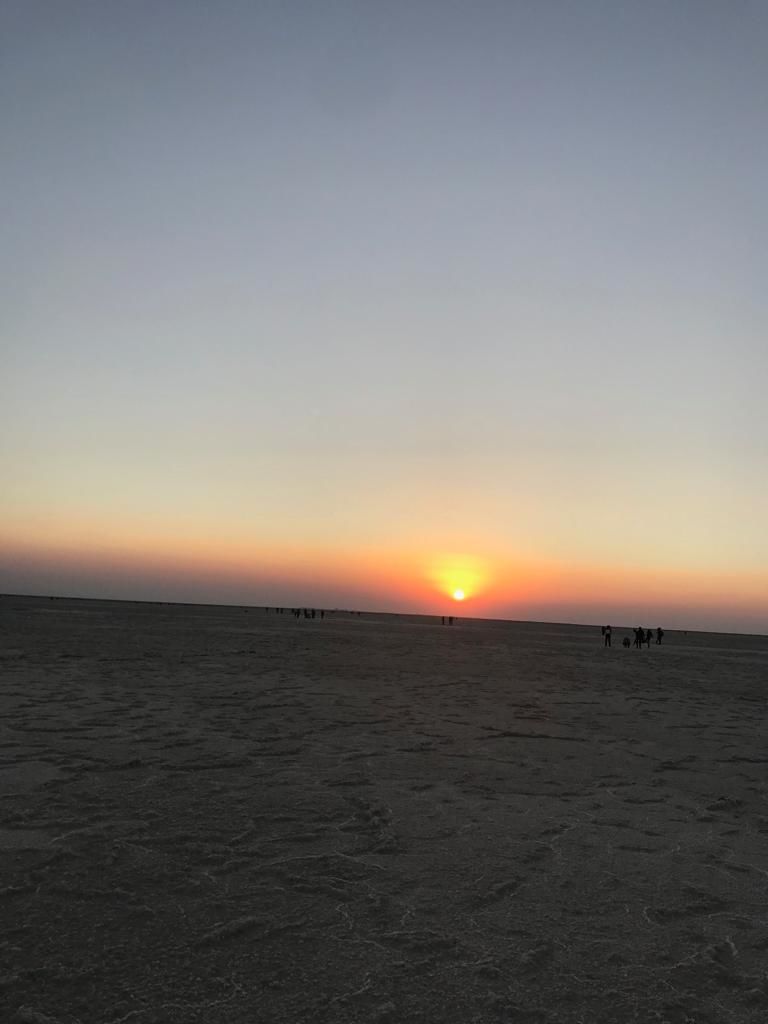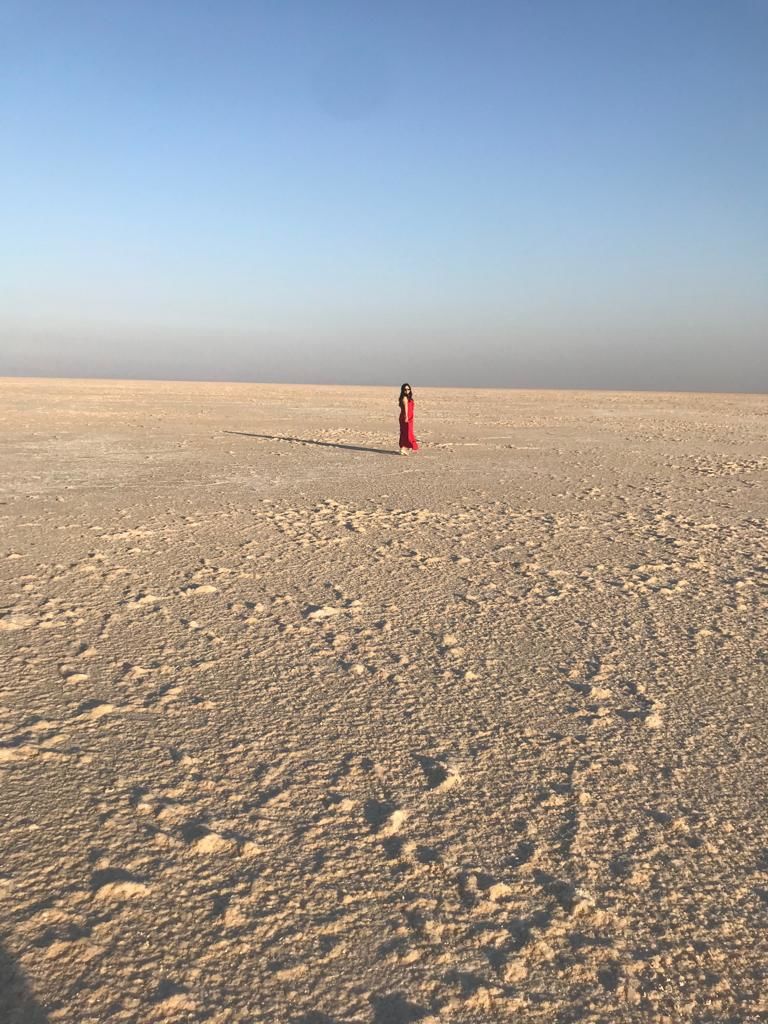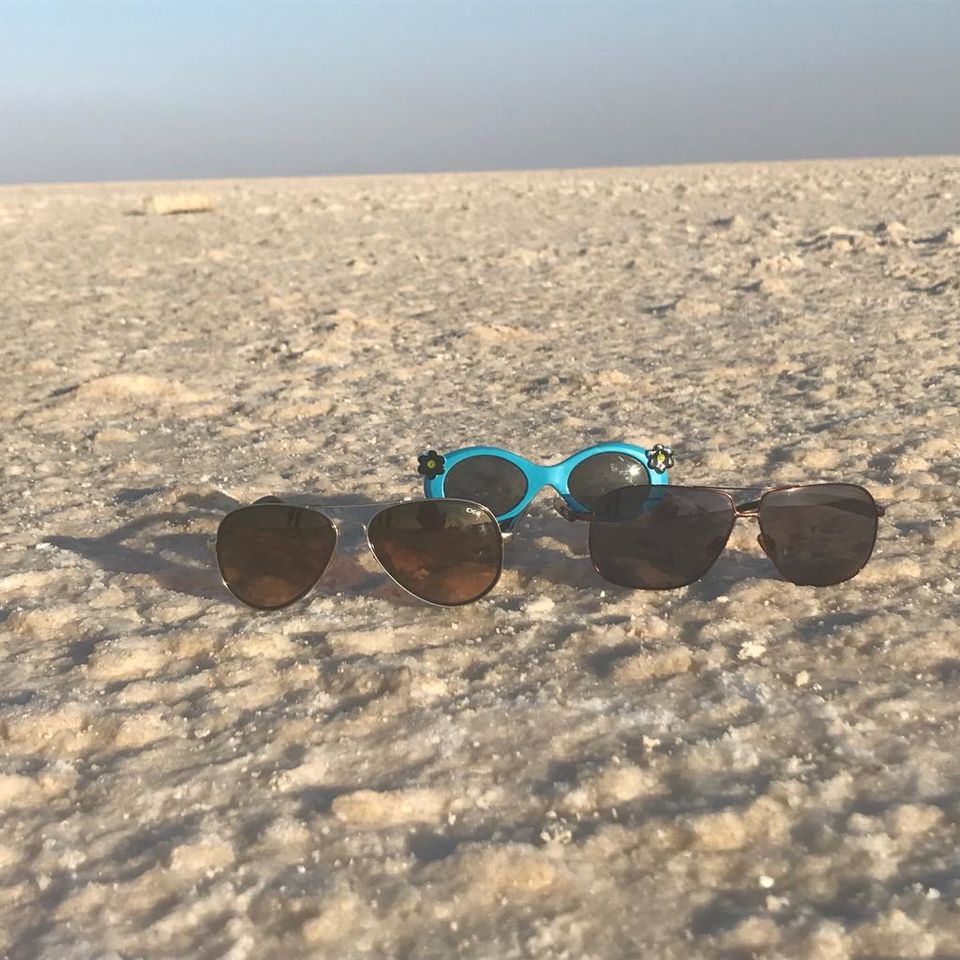 The Rann of Kutch is a vast, lonely desert, almost impossible to cross.
Yet, some people do cross it for reasons of their own. Najab Hussain also crossed the vast desert for a very special reason. What was it?
Do these lines ring a bell?
Well for me, the bell kept ringing for many years since I read a short story 'Love across the salt desert' by K.N. Daurwalla.
After much deliberation and planning, we decided to visit Rann in the month of December on a full moon night.
It's said that Rann is magical during full moon nights and by the time we had zeroed on our travel dates, every good hotel/resort was booked. Settled for a small property in Bhuj near the bus stand.
We started our long journey of over 1000 kms on Friday afternoon by Bareilly Bhuj Express. This route took around 20 hours and we reached Bhuj by 10 am on Saturday.
Bhuj is a small city and it took us to some 10 minutes to reach hotel from railway station. We quickly freshened and booked a cab ride to the magical Rann (2000 for cab)
Rann is around 90 kms from Bhuj. Gujarat roads are in good shape and it took some 90 minutes to reach.
Our cab dropped us at the parking and we took a camel cart from the main gate. Cart charged us 50/- bucks per person and dropped us near the watching tower.
I had million thoughts what if it's over hyped or it's just not up to the expectation. You know the kind of pictures we see on different platforms - reality vs expectation. Its overcrowded, people are pushing and shoving each other. You don't get a single decent picture with only yourself in frame.
Rann put my every worry to rest.
White Rann is a delight to see. No pictures can do justice to what the eyes experience!
It's vast
It's endless
It's beautiful
What do I say about sunset, it's like sun takes a dip in the white ocean.
Witnessed the moon rise and then it was time to head back to Bhuj with a little piece of Rann in our hearts.
Note: All pictures are captured using Iphone 7.
#rann #whiterann #kutch #kutchdiaries #gujarattourism