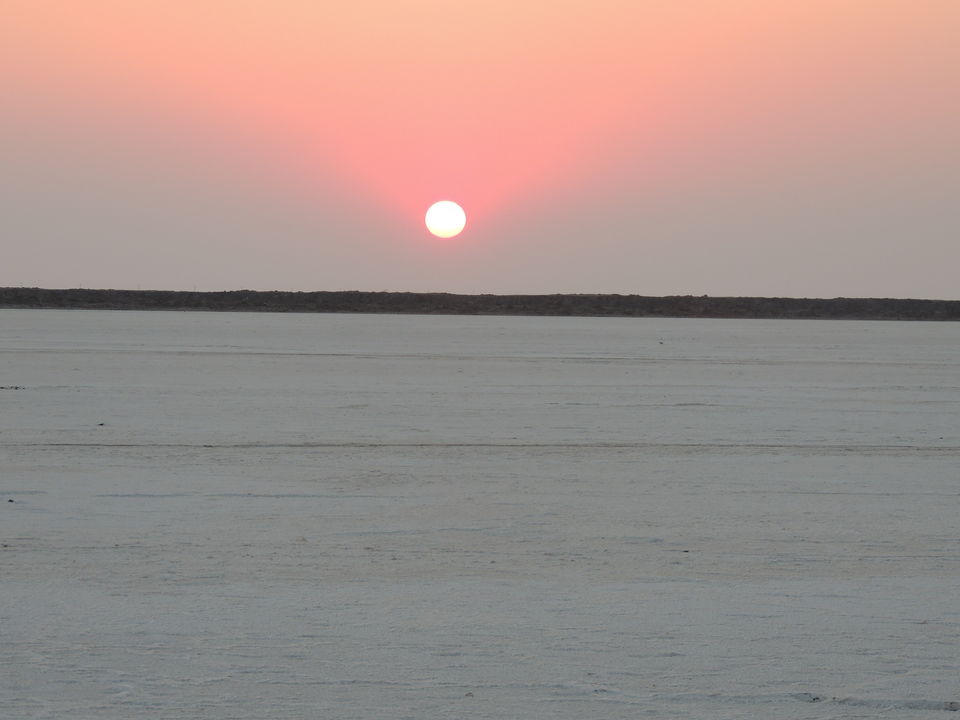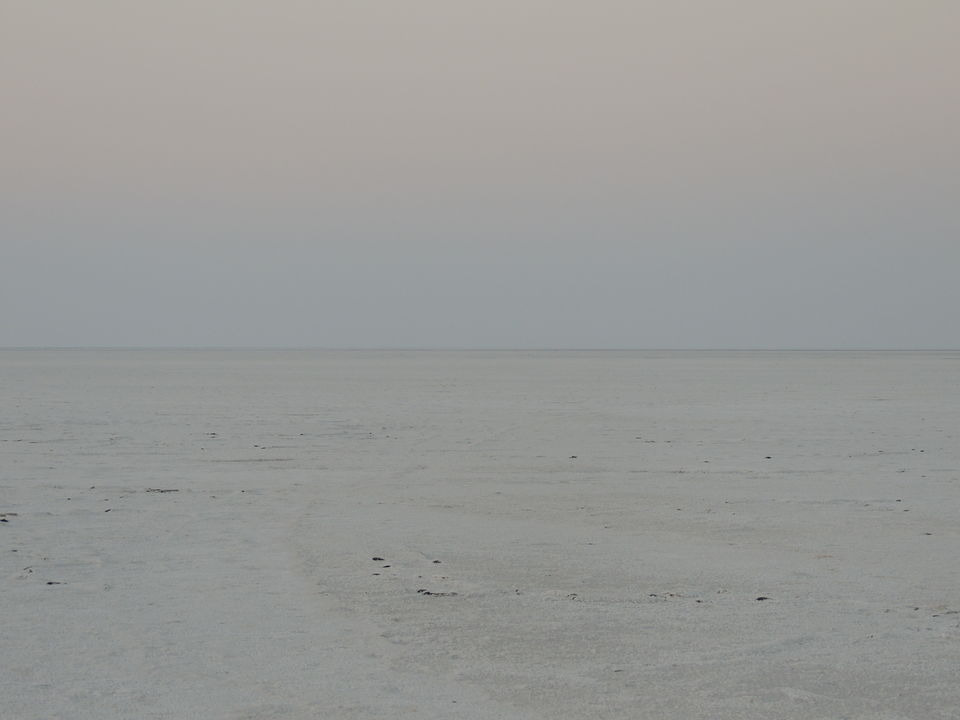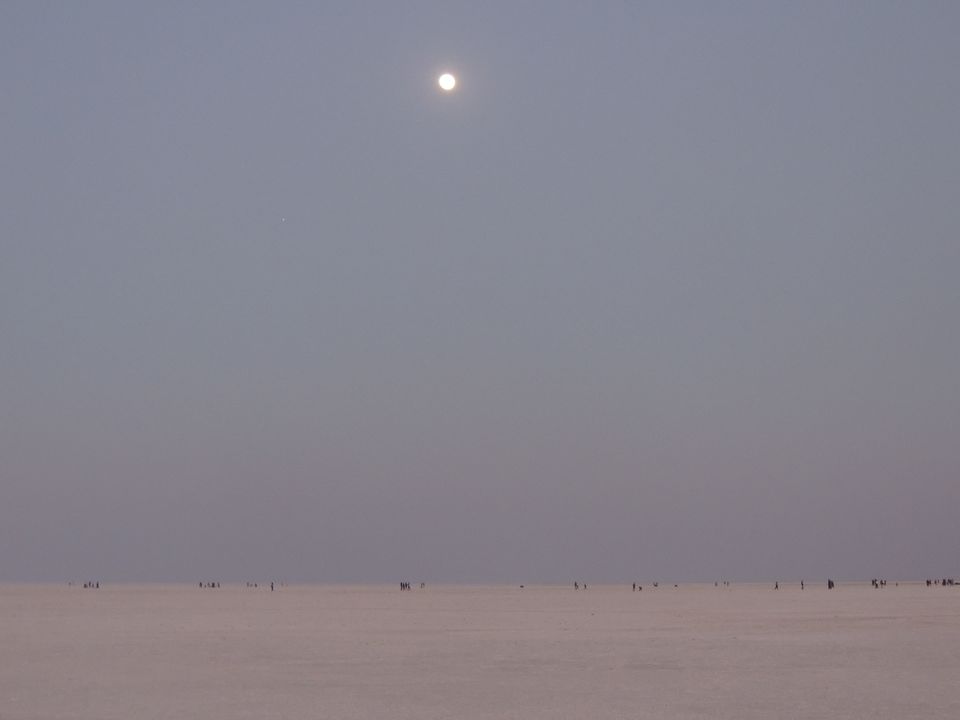 Our drive from Bhuj to Rann of Kutch took us two hours for the 90kms that we drove approximately. It is a city in the Kutch district of Gujarat. There are one day tour packages from Bhuj to visit this highly proclaimed place. There are direct trains and flight from Mumbai to Bhuj or bus routes are there from various part of Gujarat.The place's name is The White Desert. It is a salt marsh located in Thar Desert. The Great Rann of Kutch is the world's largest salt desert that measures about 16,000 sq kms.
"Wow Riya! Such a place exists on earth and that too in our country". She was content on seeing my jaw drop face and bewildered expression. All the information that was given by her and the advanced technology of today did not prepare me for this breath taking scene. I was awestruck by it. Generally the word 'desert' brings about an image of vast land of sand dunes, with no vegetation and no sight of people. This desert is a barren land filled with white salt instead of huge sand dunes.
Miss nature has laid down a white carpet and made designs on it by cracking it here and there. Every direction we gazed, beyond our limit of vision the region was spread. It looked like snow settled on ground. Only when noticed clearly, one realizes it's a salt crystal.
When we walked, the region beneath us would sink in leaving an intricate foot print. The invisible line of horizon was an amalgamation of the white base and clear blue skies. It was like a door to a secret passage inviting us to open it, and once we reach that door, there's another one waiting for us.
The sky had turned from blue to shades of red and orange when the sun set happened and then it turned to black with the full moon glowing bright in the sky. We stood there with moon shining above us as radiant as the sun, the space filled with blackness of the sky and the ground beneath us sparkling like zillion of diamonds.
Riya said, "The Rann of Kutch is best viewed on a full moon night. Now you understood why I was insisting to visit this place on this day" I had nothing to tell her, but listen to her quietly.
The time had come to a stand still for us. We wanted to wait and soak in nature's magic as much as possible. It was time for us to leave, we bid good bye with a heavy heart.
The camera in my hand, gazing at the pictures we took I told riya, "the beauty, panoramic scene, appearance and experience of that place cannot be captured even if we take infinite pictures and videos of it. It can best only be stored in the memories of our brain with our eyes acting like a camera."
We spent rest of our way back lost in our own thoughts.