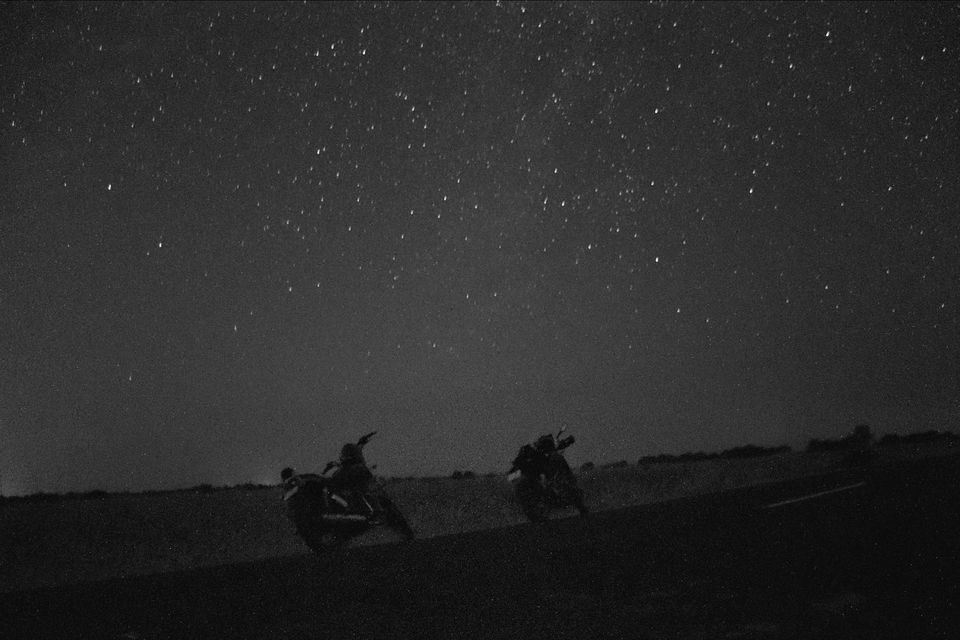 Hello everyone, here I'm trying to write my experience of 26th January when we drove towards the border of Kutch. It will take time to read, but if you want to know what's happening on border of Kutch you must read.
26th January 2019.
A day we wanted to tribute to our army, our force to all the soldiers out there, who are living hard to make sure that we live safe.
So, we left from Bhuj to visit Vighakot or we can say "Zero Line" of Indian border. From there on just after 150 meters border of Pakistan starts. Vighakot is highly secured area under army and BSF, there's no residential or civilians around 80 kms. The border area starts from place call India Bridge.
It requires special permission to go there, Which one can get 2 days prior of the visit.
We left from Bhuj early morning so that we can explore all the places easily. As we reached to India Bridge, we showed them the permission letter which we got from BSF Head quarter Bhuj (it must require if one wants to visit). At India Bridge visitors need to submit their all mobile phones and cameras (it's necessary if one don't follow the rules will end up by huge problem), they do full car checking. And as it was 26th January they have celebrated it with joy and happiness, so while we were completing the document process they offered us sweet because of 26th January. They ordered us to do not stop anywhere and do not go in any wrong direction unless we don't see any sign board.
We left from India Bridge, the very next stop is Dharmashala where they've built a memorial park in the memory of soldiers who died in 1965's war.
Afterwards we drove to Hanuman camp (temple of Hanuman bhagwan) last camp of India in that direction, which is around 30kms from Dharmashala, that place was so peaceful and treat to an eye. We had a conversation with one soldier as he said us that we were having another camp which is far from 25 kms more in that particular direction, but in the negotiation at 1971 we gave it to Pakistan. So after that time Hanuman camp becomes the last camp. As we all were curious to know about life of soldier we asked them some questions to get know their daily living life.
And as per his answers, i can say that they are living so damn hard. Luckily they're having good facilities nowadays. But their "good facilities" is like "0.1" if compares it with ours. A soldier do 12 hours of duty, in which the duty has divided in 6-6 hours. In winter the temperature of that area goes down to 8-9°. They can't do fire as they have to stay near by border, if they do fire up it can become easier for the enemies to get the target. So they can't do fire. They get divided in 1-1 which means one soldier at one point. So they won't have any other person to talk with. Winter is still can be survivable as one can have the more layers of clothes to not to get cold. But in summer the temperature goes up around 42-45° which is very hot, and the sad part is they won't get any facilities to save their selves from hot weather, which is very tough.
But as per that soldier they are happy to having this life, to serving the nation. And with those wise and strong words the conversation got an end.
Afterwards we moved towards Vighakot the last permissable place which is around 80 kms from Hanuman camp.
The roads are bit not so good type. It took us around 2.30 hours to reach Vighakot. We reached there and there were other tourist who came to visit just like us. There was a soldier who explained us everything and so much that a civilian needs to know about.
After that, it was already 2 pm and we found that we're running out of food, so we asked a soldier (who is Commanding officer which we didn't knew before) that whether are they having any canteen so that we can purchase something to eat. That was silly question i know, but still we tried and instead of canteen he asked us to join the whole team of soldiers for lunch, ohh what sweet people they are. We were happy to having lunch with them and so they were as they got a chance to have a conversation with civilians. One of them told us that India has become the 3rd strongest country in the world, and this happens because people have started paying taxes through GST and several other. Whenever public pay taxes government could able to buy more arms. We got to know their lifes and much more. We completed our lunch and i must say the lunch was soo tasty, so damn tasty. And we requested them to get in touch whenever they come to Bhuj, let's see when we're going to meet with them again. And after completing lunch we drive back towards our home.
Unlucky we were as the we didn't get a single picture with those "Real heroes".
On that traveling period i got to know few things:
- Life of army is hardest, one have to be Physically and Mentally strong.
- They aren't getting what they deserves but they are getting enough to stay happy.
- People over there are so sweet as sugar. They are always there to help us if we stuck.
- Do take some sweet or something to give them as they are doing alot and in return we may not are giving our best.
Picture in the poster clicked while returning we came out from there.