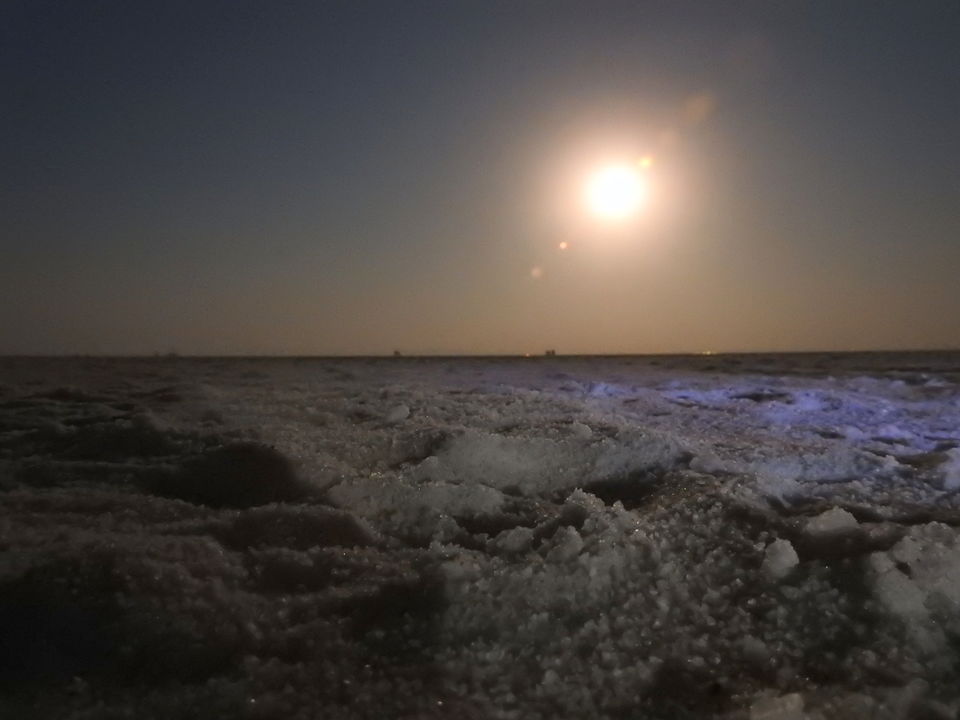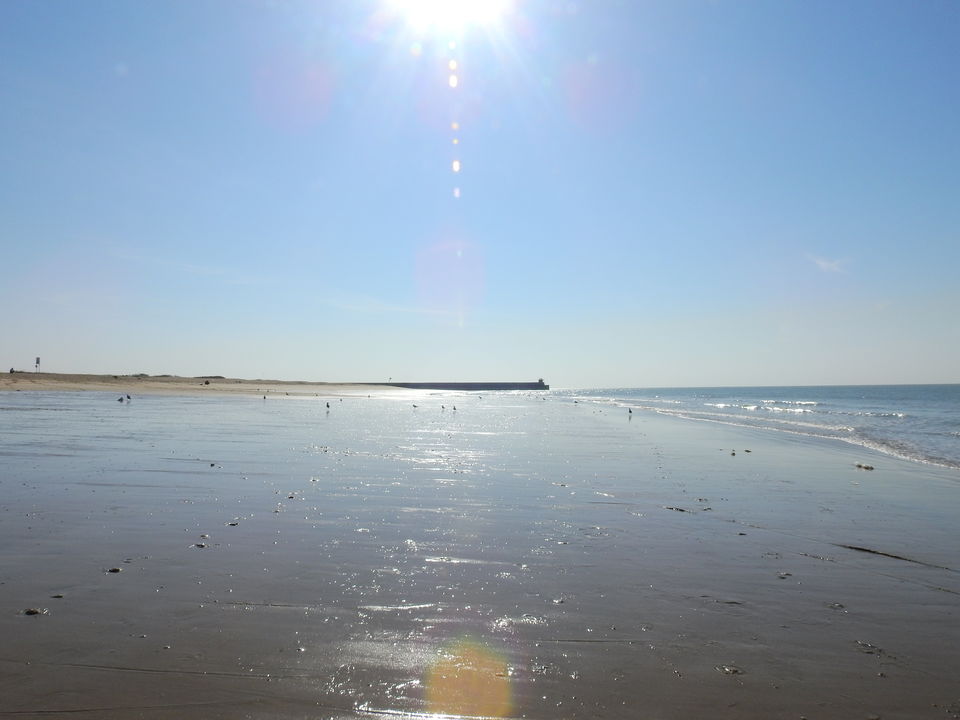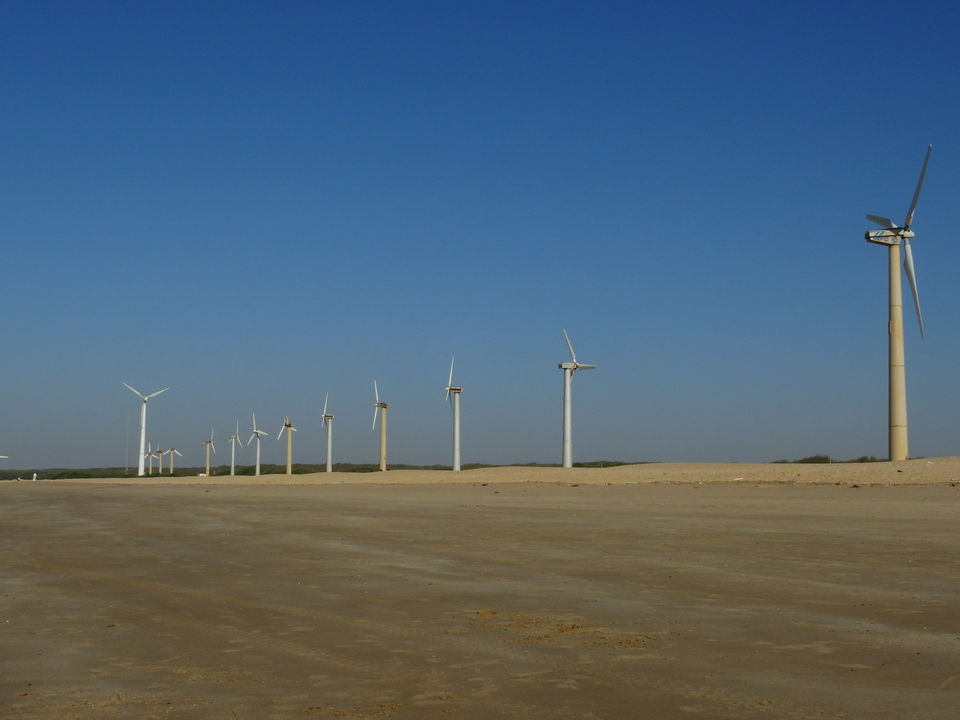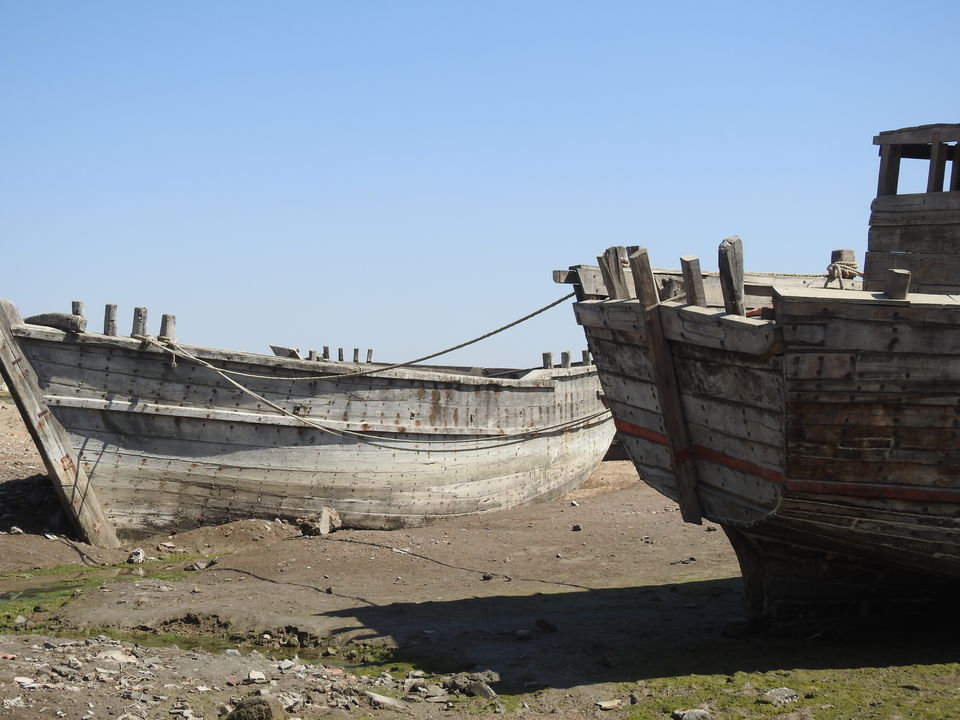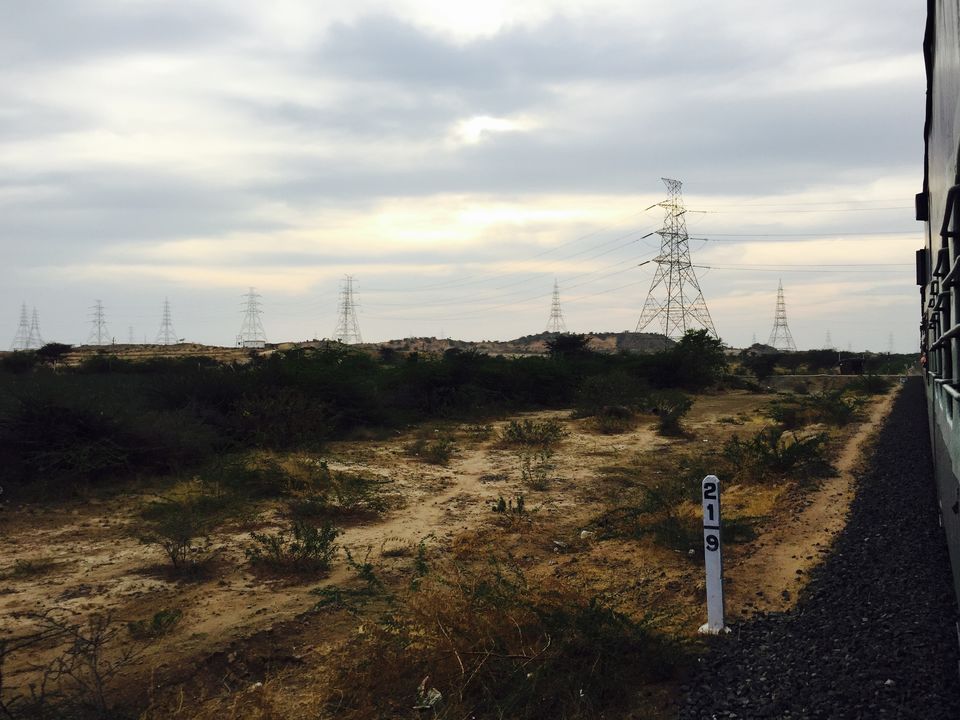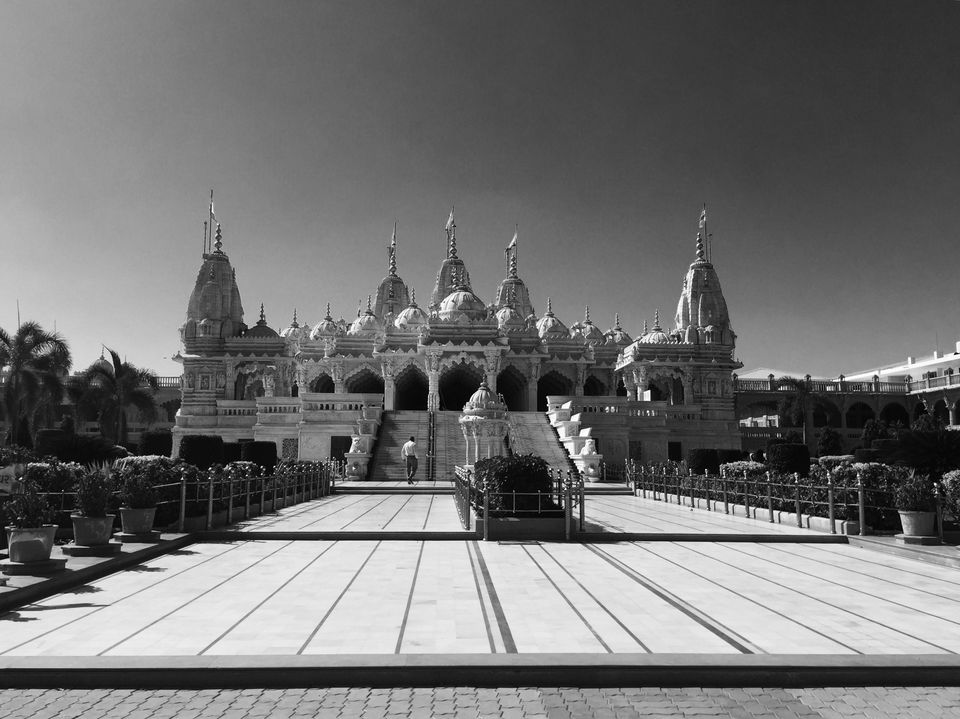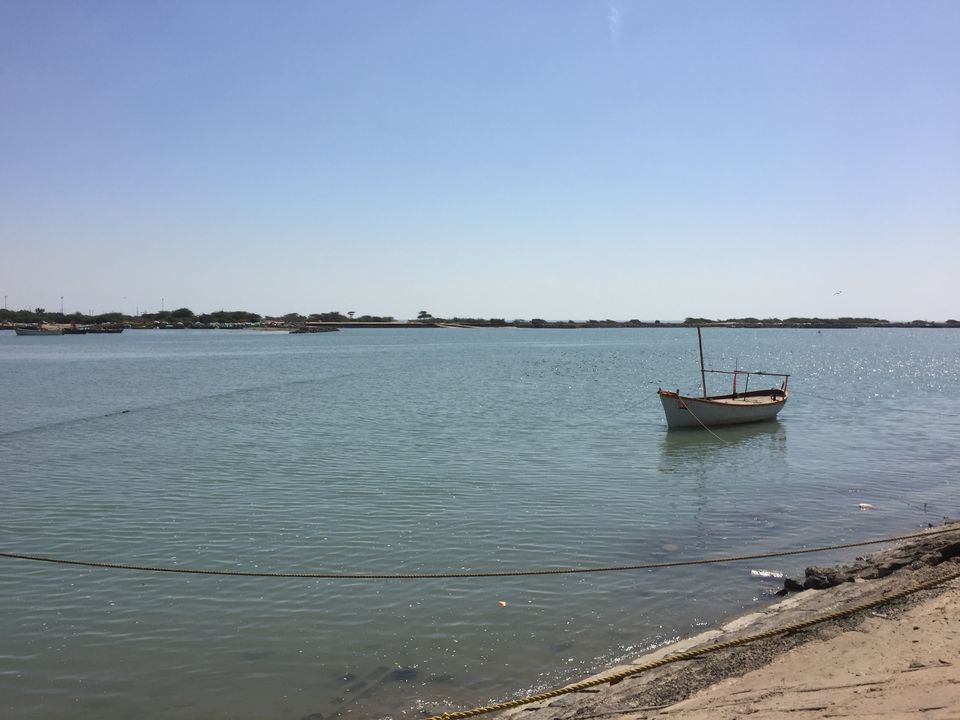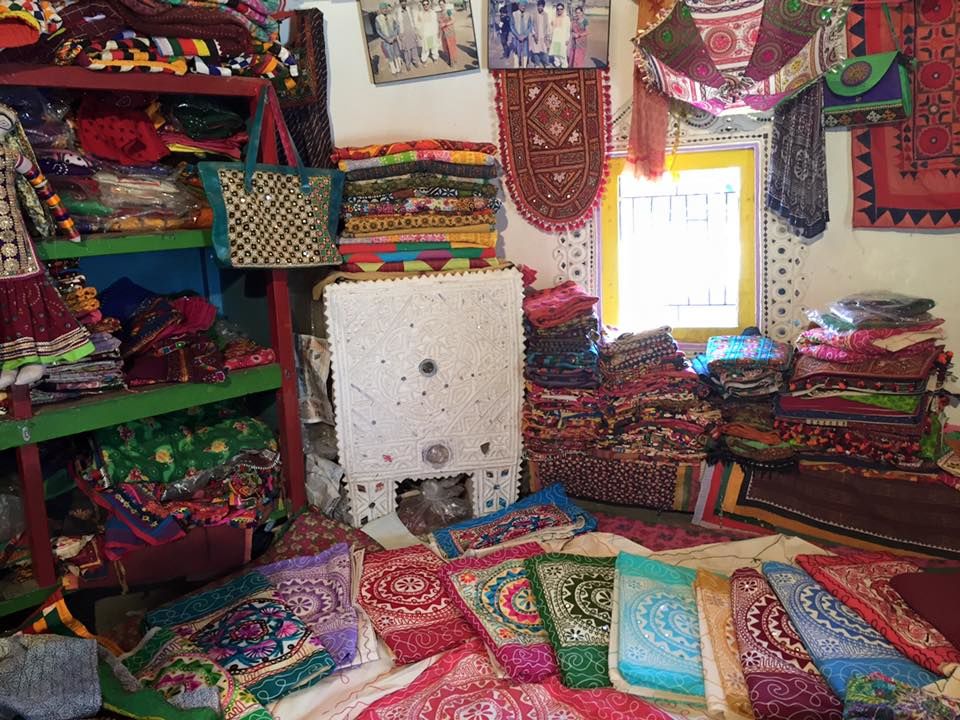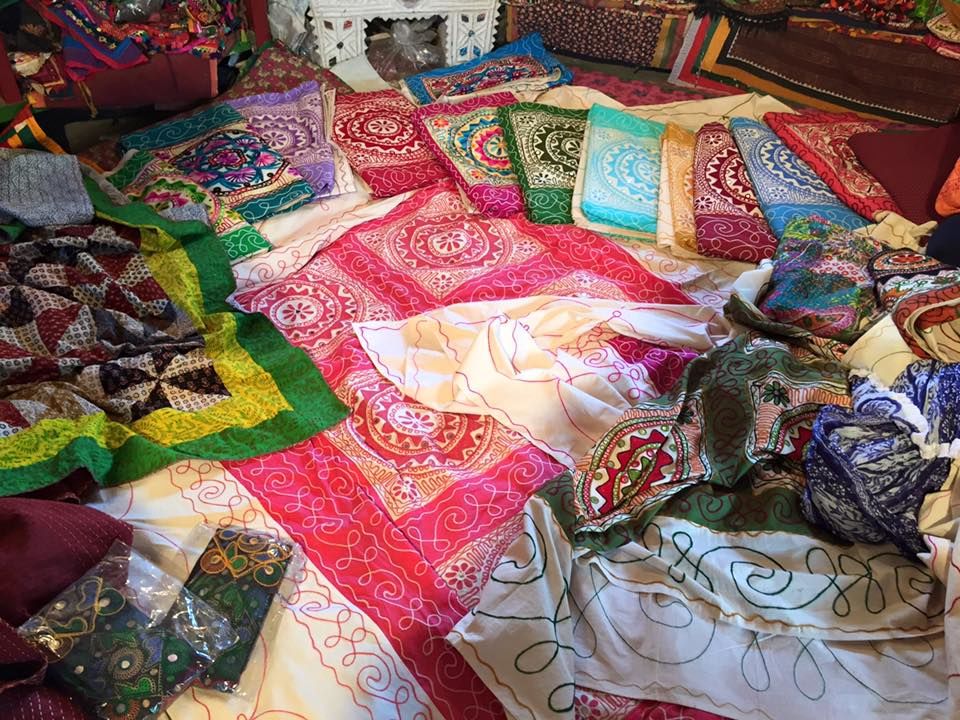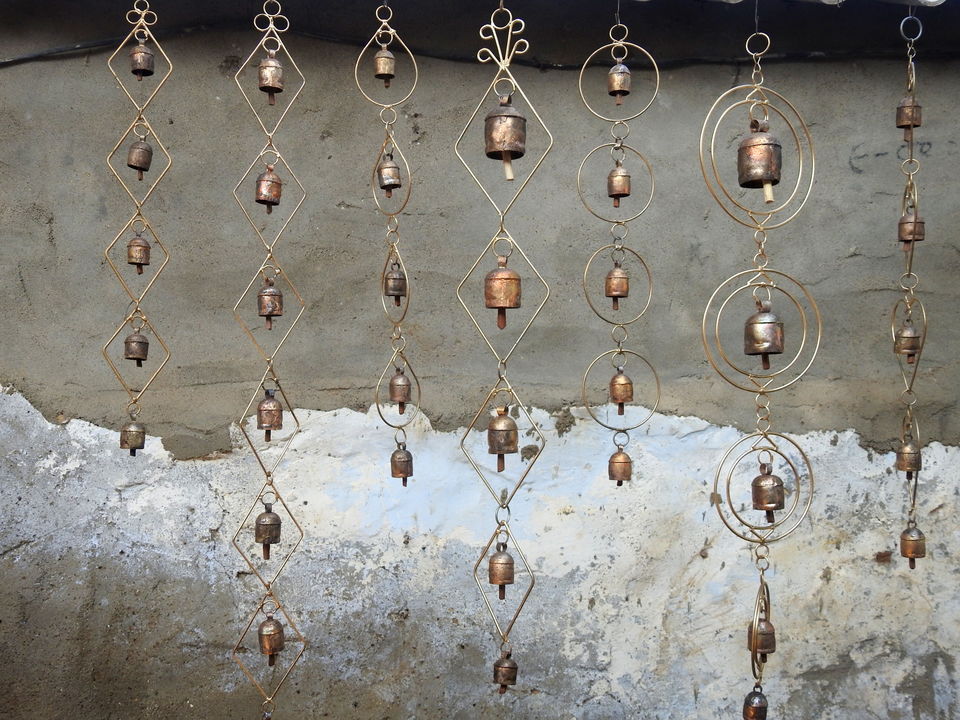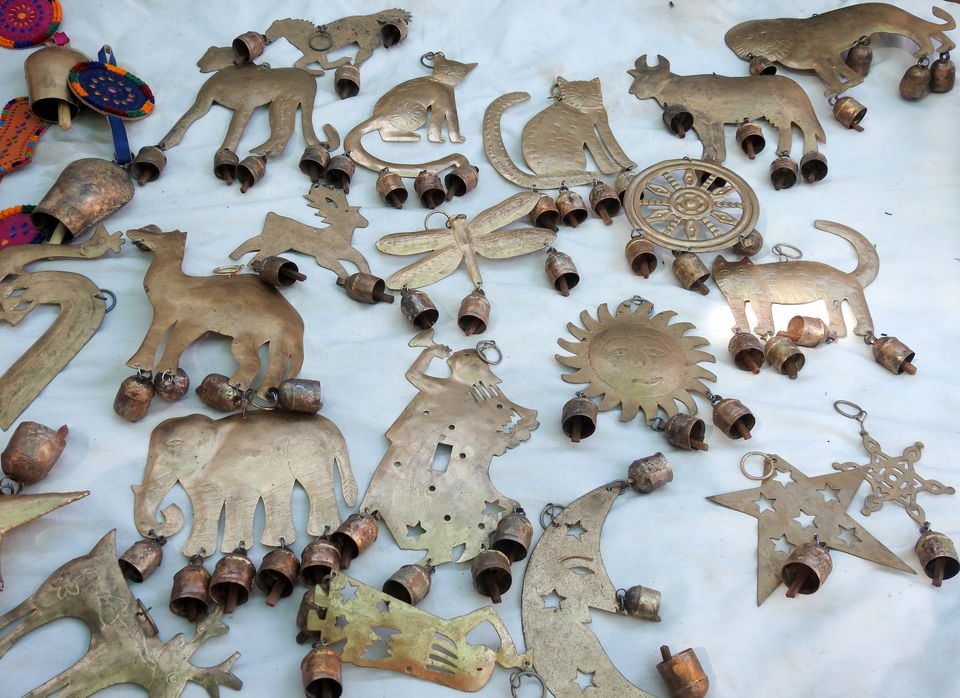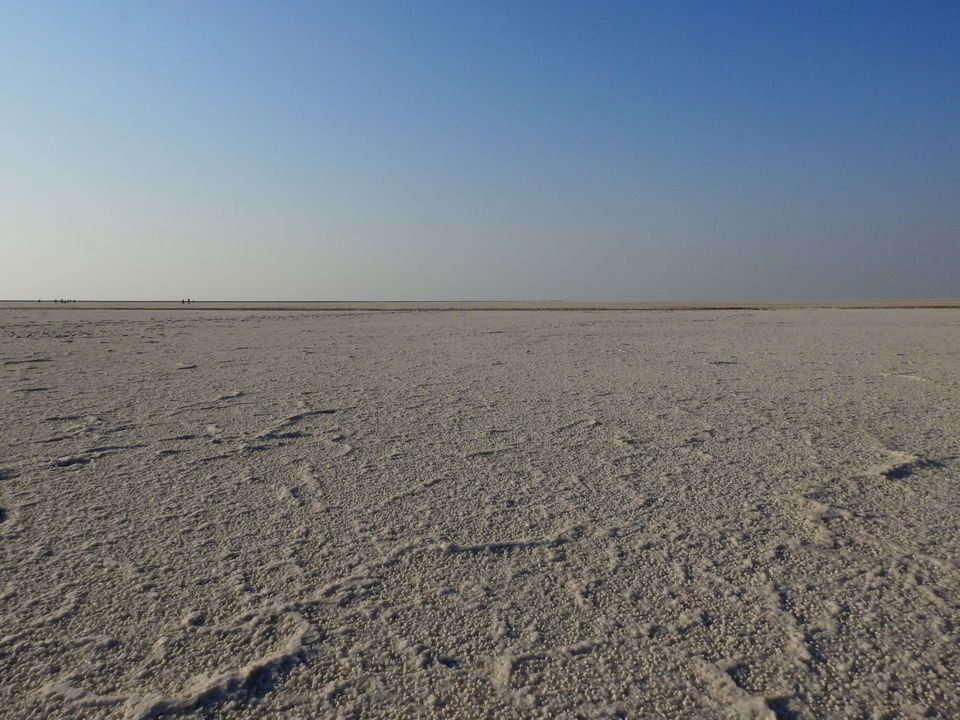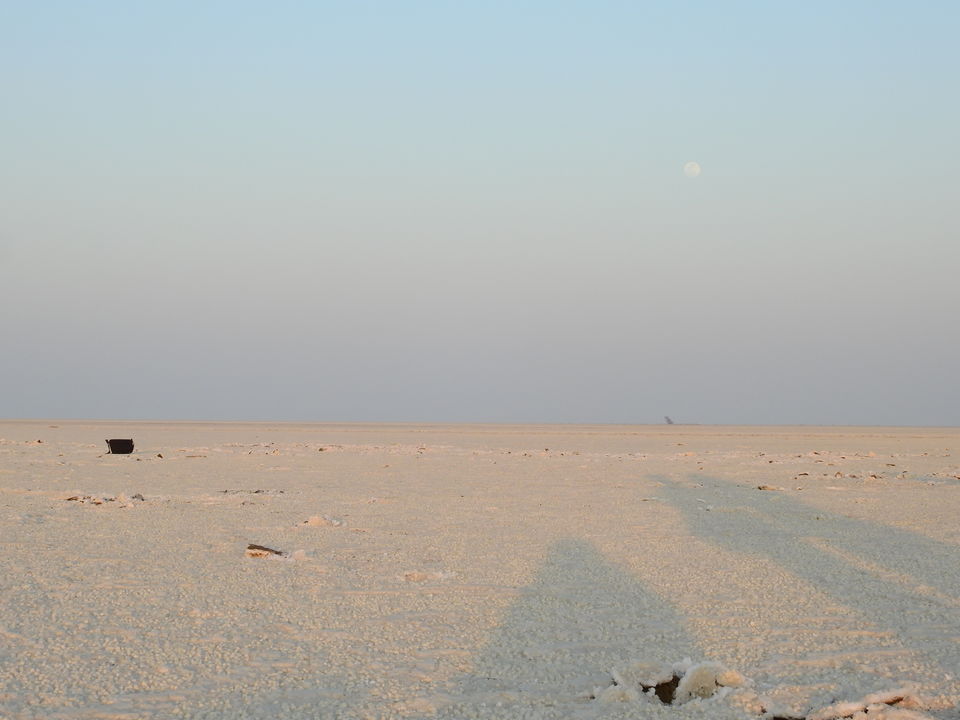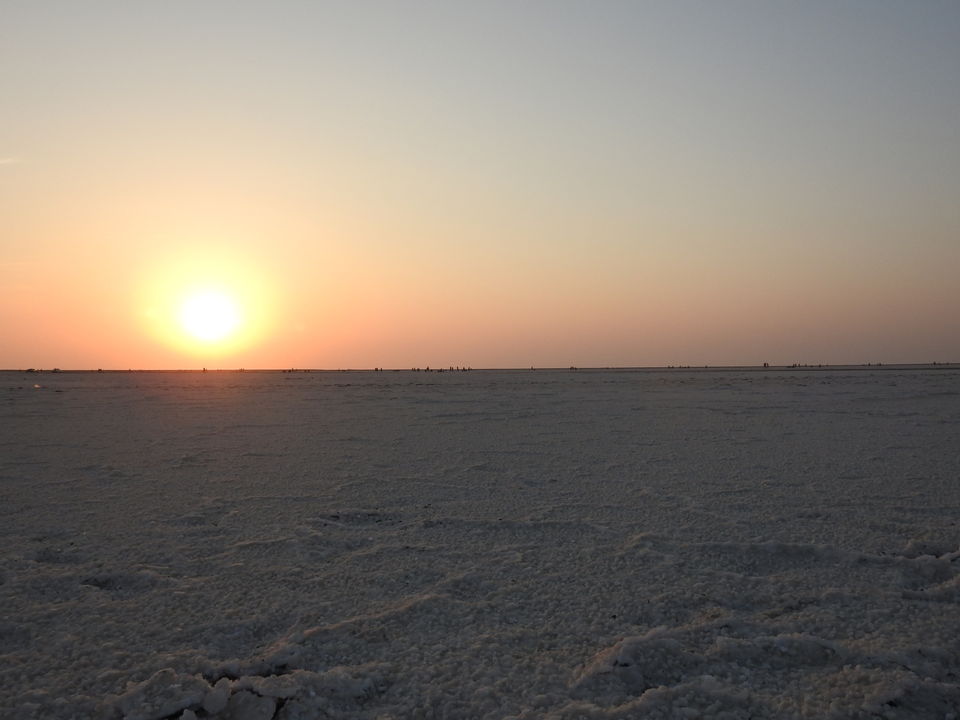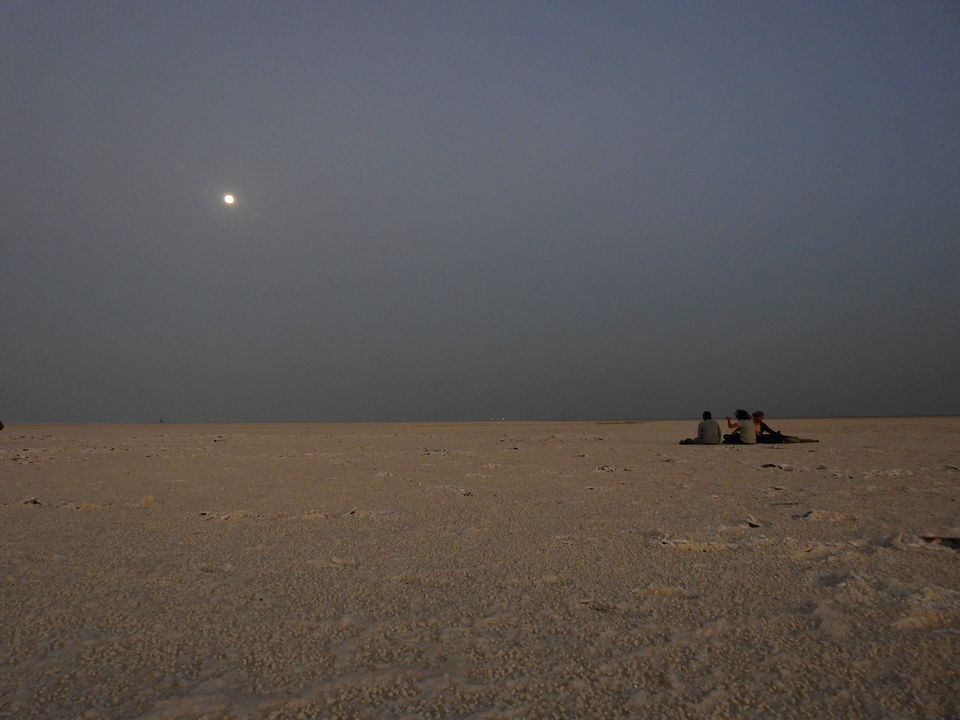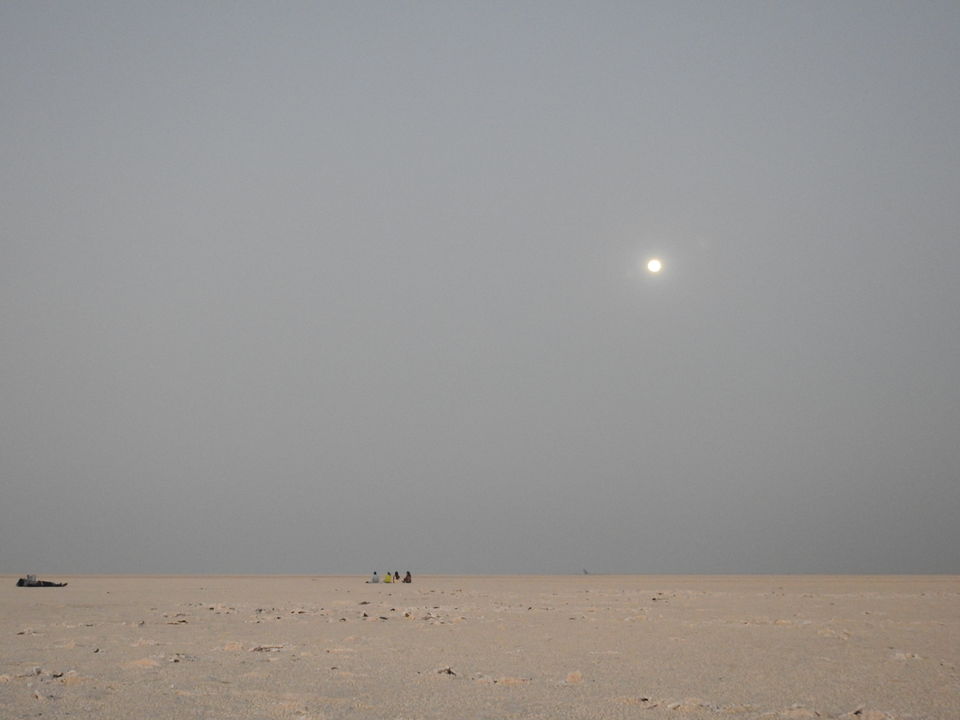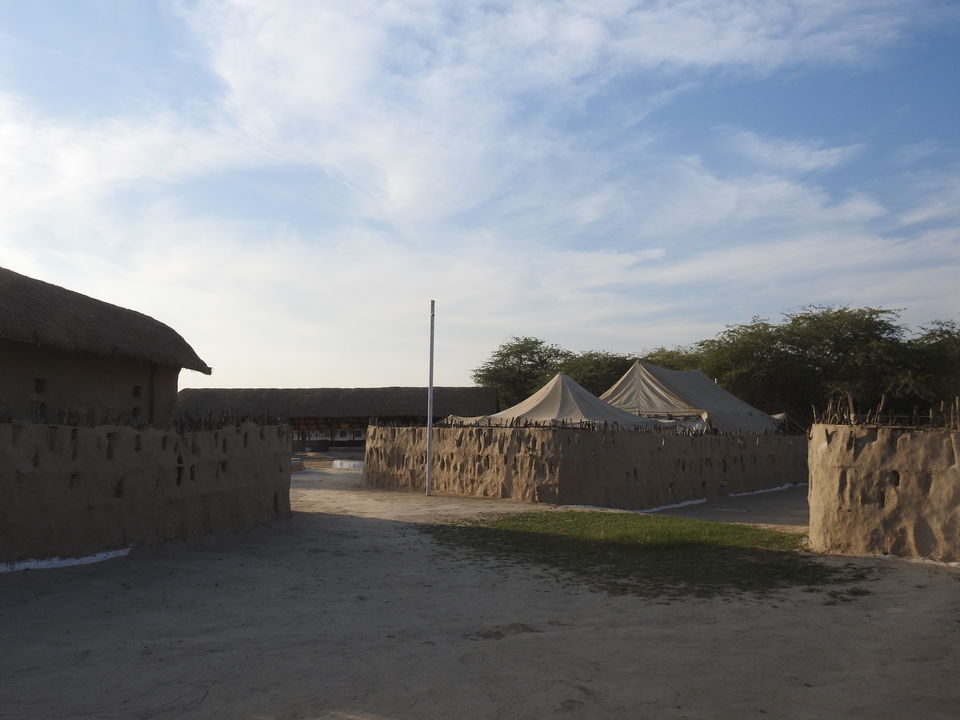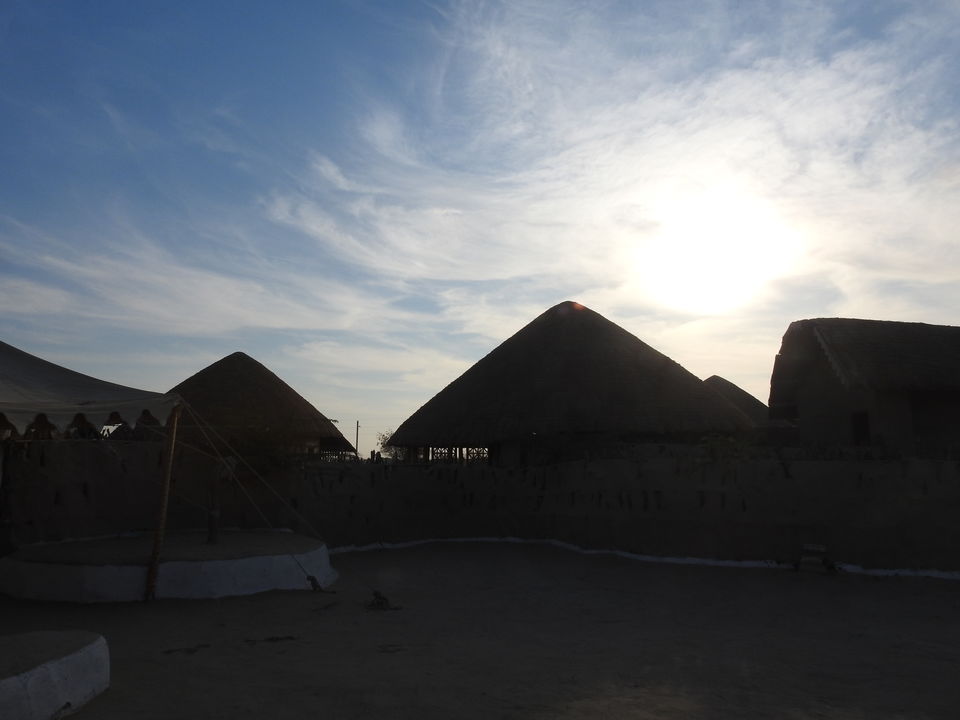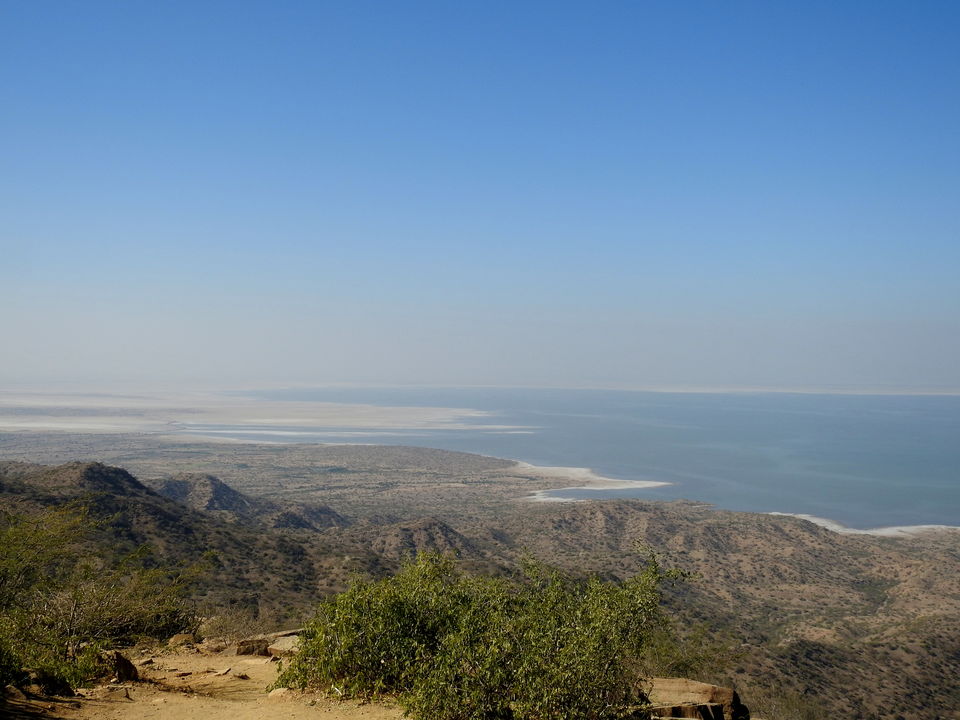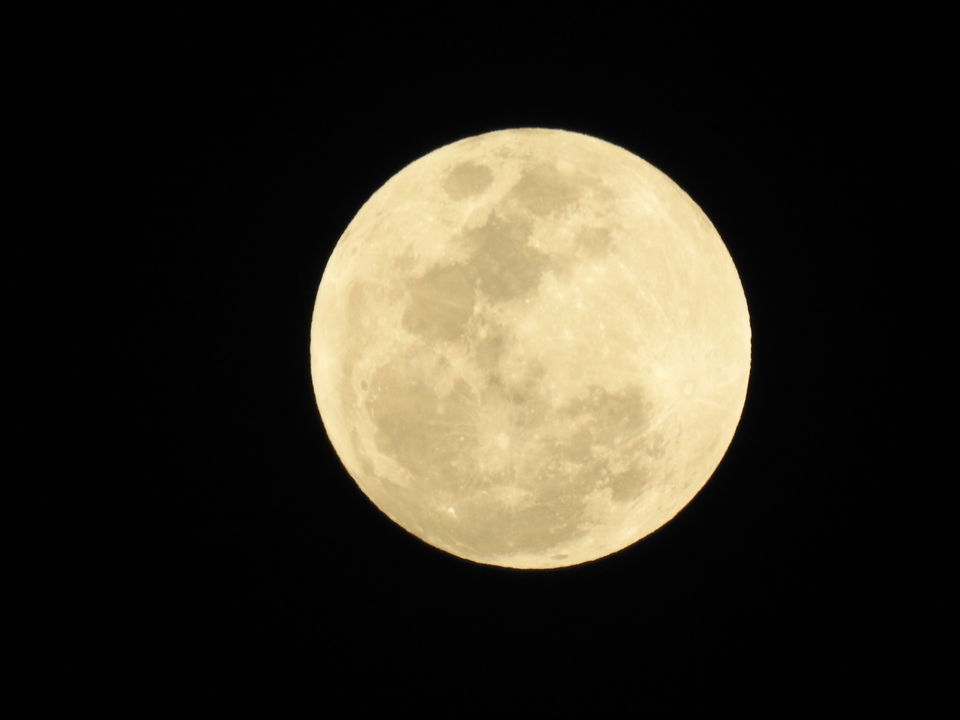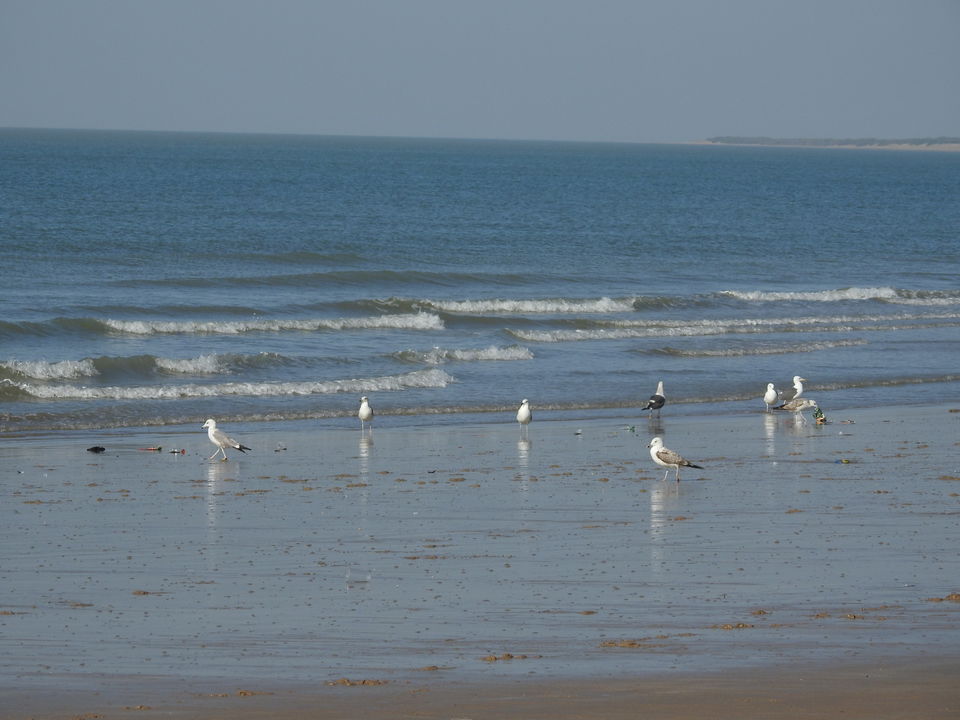 Since past 5 years, visiting Rann of Kutch was a nagging dream. That dream finally came true last week, when I traveled with this awesome group called Mumbai Travellers to this mystically beautiful place.
Ever since I've known about it, and ever since I've seen those beautifully shot Amitabh Bachchan ads about the Rann, I've been drawn very powerfully to the place. It's almost as if I want to find something meaningful in that empty expanse of white. And when I landed there, it was pretty much what I found. The Rann very subtly has the capability to show you how insignificant you are in this world. Just a thick plate of salt, which covers dark thick quicksand (after visiting the Rann, I've become an expert in walking on quicksand by the way ;)) this place gives no ultimatum for survival to any living being. No insects, no animals, no nothing for miles.. just the white, the blue sky above, the sun on one side and moon on the other. The feeling of being in an empty white heaven was precious.
The full moon did not disappoint us either. Lavishly shining on the carpet of white, it made the salt sparkle like diamonds. We lay down facing the sky, mostly in silence admiring the beauty of the moon. When you stay in a city, you probably see the moon once in a lifetime :)
That apart, Kutch is as vibrant as it can get. It's amazing how the arid and barren lands of Rajasthan and Gujarat have the most colorful and intricate legacy of handicrafts and art. We visited a few villages like Norona (famous for the lovely Roghan art), Khavda, Hodka etc to see how art is created. The artists here (especially women) are extremely talented and gifted. The only lack is that of mixing art with modern designs. Most of us did not buy a lot because glittery mirrors and flowery designs don't mix well with everyday work in the city. Although they did inform us that NID and NIFT are now starting to provide artisans with designs to create marketable stuff. Nevertheless, the experience was brilliant and an eye opener.
The food at every random roadside dhaba was finger lickin good! Hot ghee laden rotis, spicy kutchi sabzis with ganthiya, makkhan, milk cakes, sweet gujarati daal and so much more to relish – served with some love from the locals :) It was amazing. And add to that, picture perfect roads that are ideal for bike rides and car drives – what else would you ever want!!
Not everything that I saw can be described in finite words here. The experience in itself is something I will always hold close to my heart. The Rann of Kutch so to speak is empty, but it really helped me empty my mind of all the questions that were unanswered, of all the worries that were unattended to. For now, I had the company of the moon :)
FACT FILE: 
From Mumbai you can travel to Bhuj by train. It's a decent 14 hours travel but the journey is comfortable. There are also flights available to Bhuj. The city by the way has rebuilt itself beautifully after the devastating earthquake. The people there always have tales of endurance to tell you about.
ILARK hotel in Bhuj is highly recommended due to good food, clean and up to the mark stay with great basic facilities
SHAAM E SARHAD resort near the Rann is completely a must go if you're gonna stay. Please don't stay in expensive tents near the Rann with ACs etc. The Rann gets pretty cold in the night even in summers (it's a blessing due to a weird topography of the desert being closer to the sea etc). The food and tents at Shaam e sarhad are fantastic
Villages to visit: Bhujodi, Narona, Hodka, Khavda for handicrafts and art items. But be sensitive while bargaining.
Do visit India Bridge – the last civilian point for Indians – 80 kms away from the borders of Pakistan and hear stories of the soldier's survivals in this barren terrain (by the way neither Pakistanis nor Indians can infiltrate borders in this end of the country because there are swathes of quicksand on either sides. A natural defense to both countries).
Also include Mandvi beach, Vijay Vilas Palace and Little Rann of Kutch if possible in your itinerary
Food must try: Kutchi food at Viram hotel in Bhuj, Kutchi Dabeli (anywhere) and hot milk mawa (anywhere)
And if you're looking for one of the best guides to get you around in Kutch, leave me a message :)
*All pics on this blog (except group pics where author is featured) are copyright of the author and cannot be used without prior permissions